Waterfalls, Wine, Wanderlust: Willamette Valley
Take a Trip to Oregon's Beautiful Willamette Valley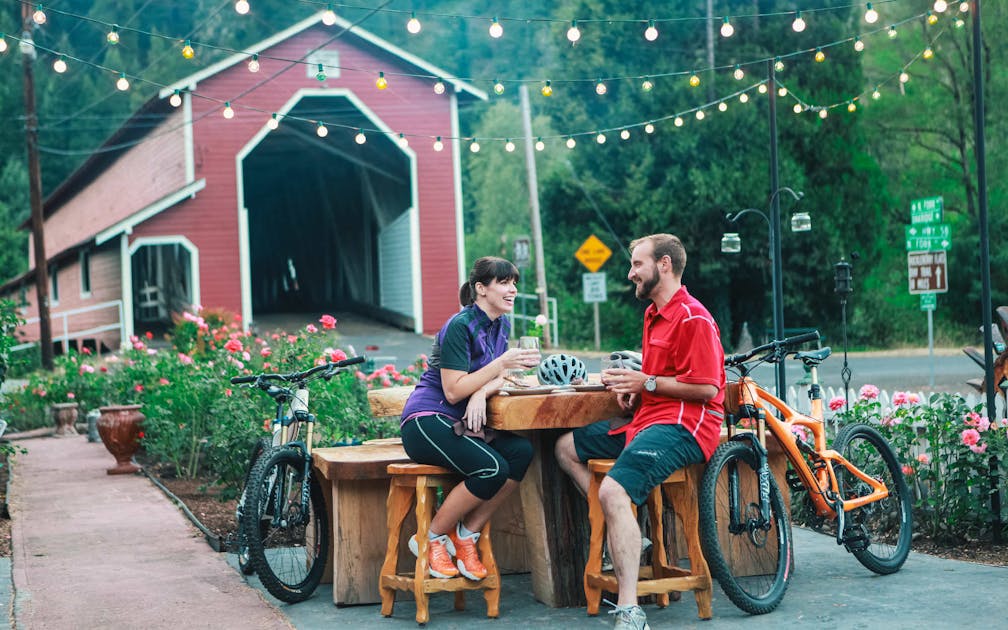 Ready to go with the flow? Oregon's lush and lovely Willamette Valley is home to the McKenzie River, an outdoor adventurer's paradise with its crystalline waters and surrounding waterfall hikes. Oh, and the wine … Willamette Valley "reigns and pours" world-famous pinots, along with plenty of other great varietals. Don't forget the friendly tasting-room experiences, gorgeous vineyard views, and the singing grapes that come to life in the latest "Oregon, Only Slightly Exaggerated" campaign. You can roll up to tastings on a bike tour or on horseback. With vibrant cities including Eugene and Salem, choose your basecamp for food, wine, waterfalls, and river trails (there's hot springs too).
Go With a Guide. With so much to see and do, one of the best ways to enjoy a deeper experience is to book a guided tour. These friendly guides will handle your gear, transportation, tips for success, and other logistics so you can spend more time sharing those epic trip pics. Wherever you go in the Willamette Valley, you'll surely find your outdoor happy place.
Mistical Experience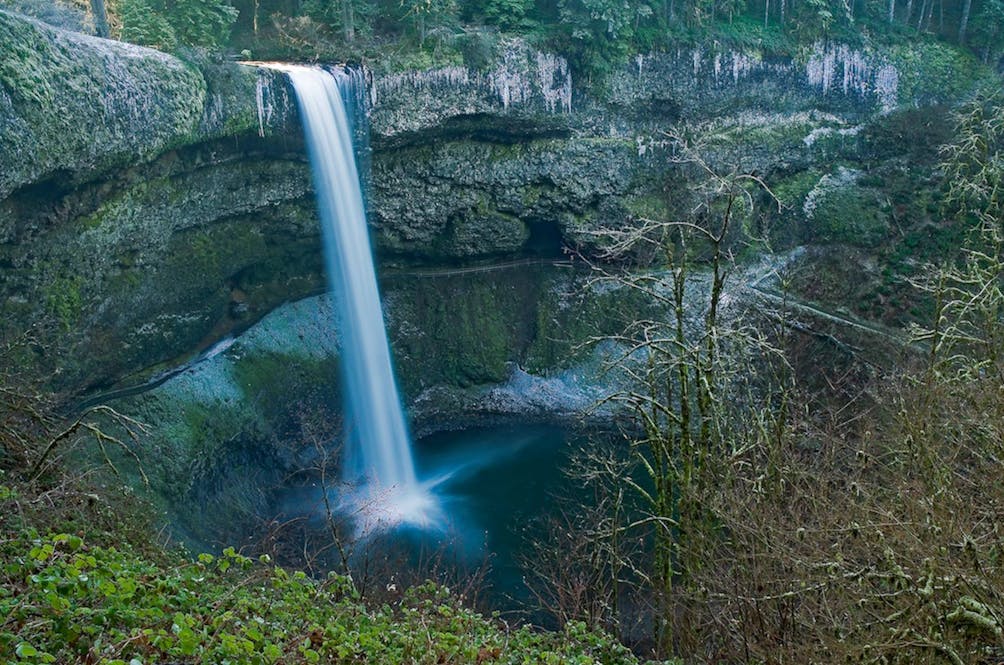 Oregon is famous for its waterfalls, and Willamette Valley is home to a spellbinding array of them. Find hiking trails through vast forests and lush landscape, leading to tiered tumblers that dazzle year-round. Whether you hike to hidden beauties like the alluring Spirit Falls or feel the mist on your cheeks as you walk behind the classic Silver Falls, get ready for a cascade of joy. Oregon Traveling Tours leads guided adventures to local waterfalls as well as covered bridges and tasty spots along the Mid-Willamette Valley Food Trail.
Top Waterfalls in Willamette Valley
Pinnacle of Pinot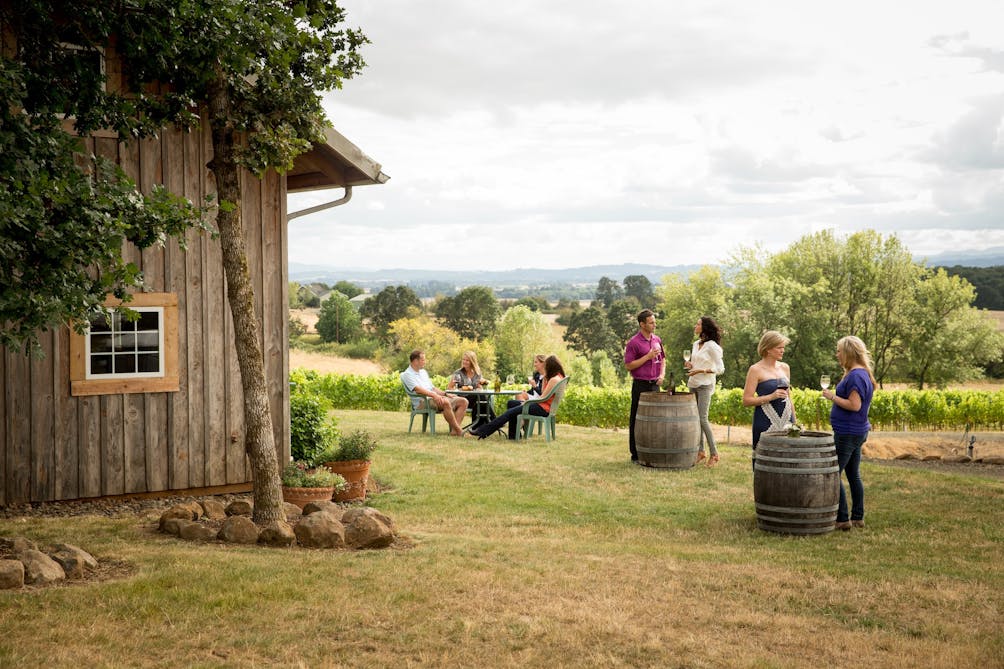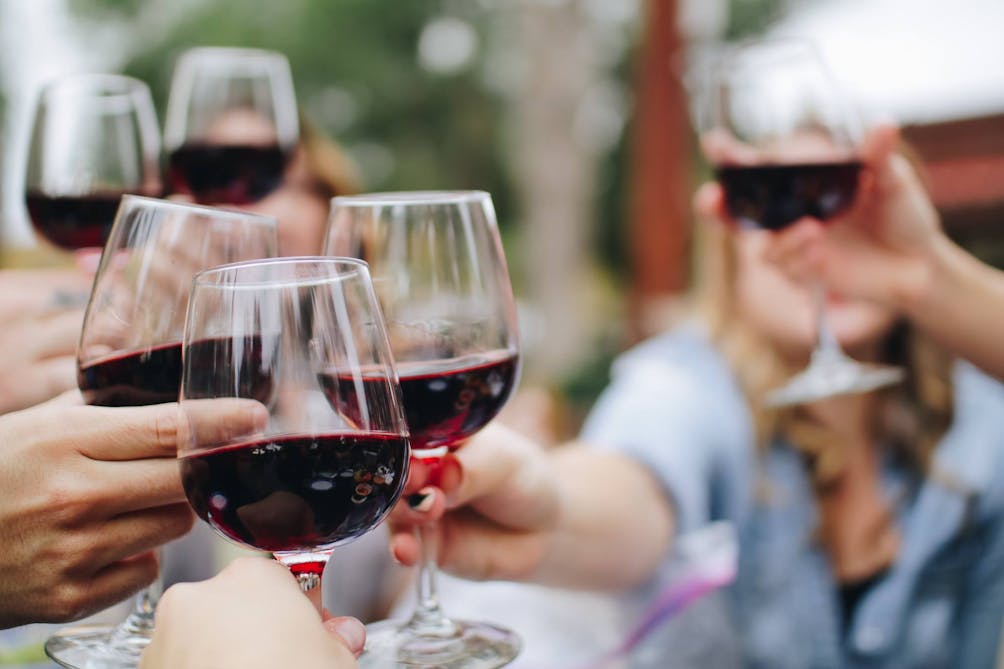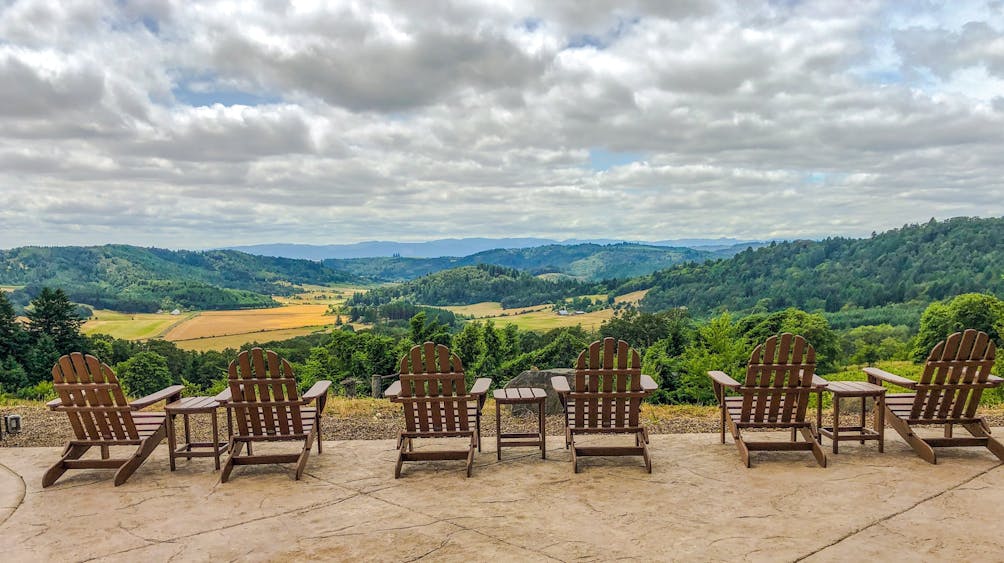 The most beautiful pairing of them all? Willamette and wine! Or maybe we should make that world-famous Willamette Valley and pinot noir: The climate here is perfect for growing the delicate grape. The region is home to two thirds of Oregon's wineries and vineyards, with 10 grape-growing appellations. Be sure to experience pioneer wineries like Penner-Ash Wine Cellars in Newberg, co-created by one of the first women winemakers in Oregon, and Honeywood Winery in Salem—the state's oldest winery. Give it a swirl with a private wine tour or go beyond the tasting room to explore vineyards and wineries by bike or horseback.
If the Wooden Shoe Fits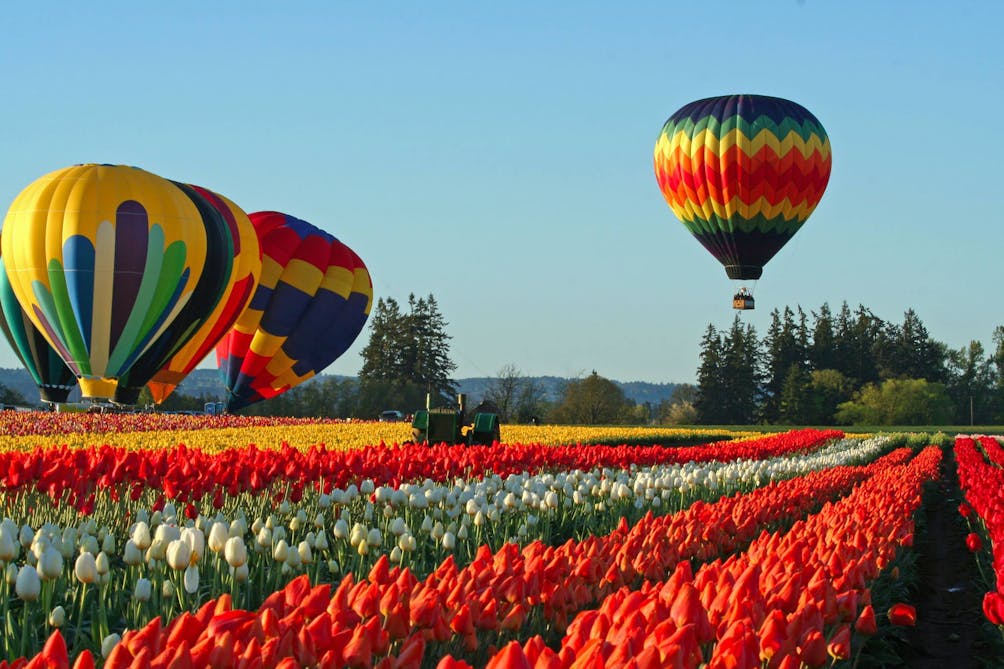 If the Wooden Shoe Fits: It's not just Holland that dazzles with tulips—Willamette Valley's Wooden Shoe Tulip Farm in Woodburn has 40 acres of beautiful blooms in spring and a photogenic windmill. Hot air balloon rides let you savor the scenery from a bird's-eye view. There's plenty of kid-friendly adventures like the Tram and Hay Wagon Ride; there's also the Wine Wagon for adults to have some fun too. Drink cider and estate-grown wines by Wooden Shoe Vineyards. For true tulip fanfare, don't miss Tulip Fest 2022 (March 18 to May 1). Catch the best of the valley's blooms year-round with a guided trip led by the experts at Gardens Dot Tours. Not far from the tulip farm, downtown Woodburn is known as Oregon's "Little Mexico," with a huge variety of authentic taquerias, shops, and Mexican and Latino cultural celebrations like the annual Fiesta Mexicana in summer.
Visit the Wooden Shoe Tulip Farm
A Crystal-Clear River Runs Through It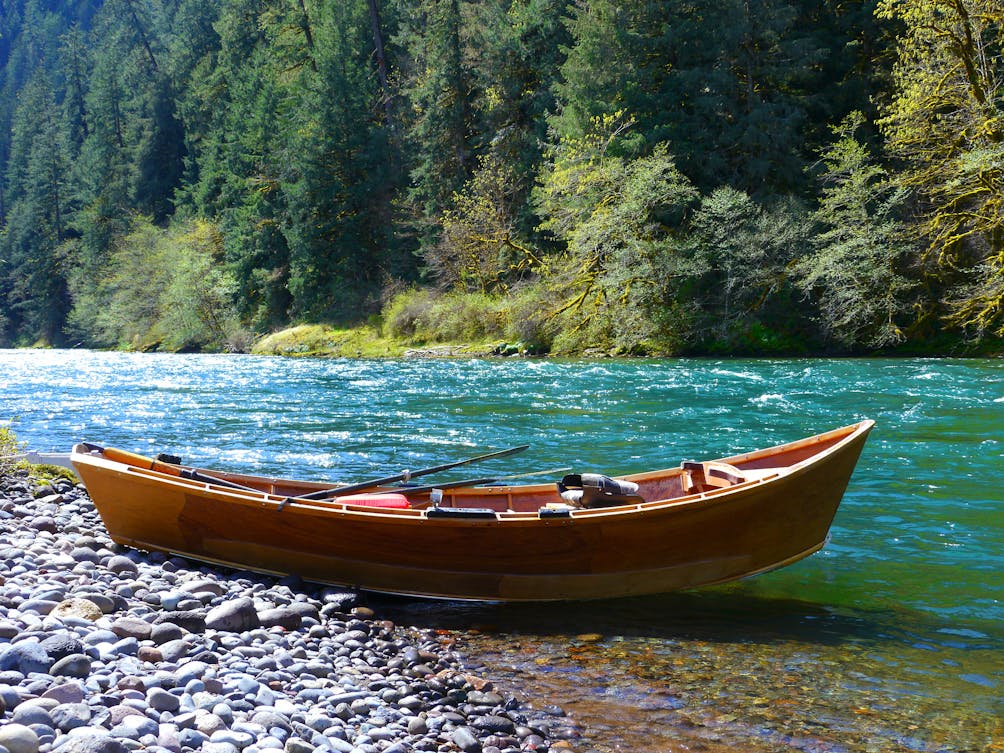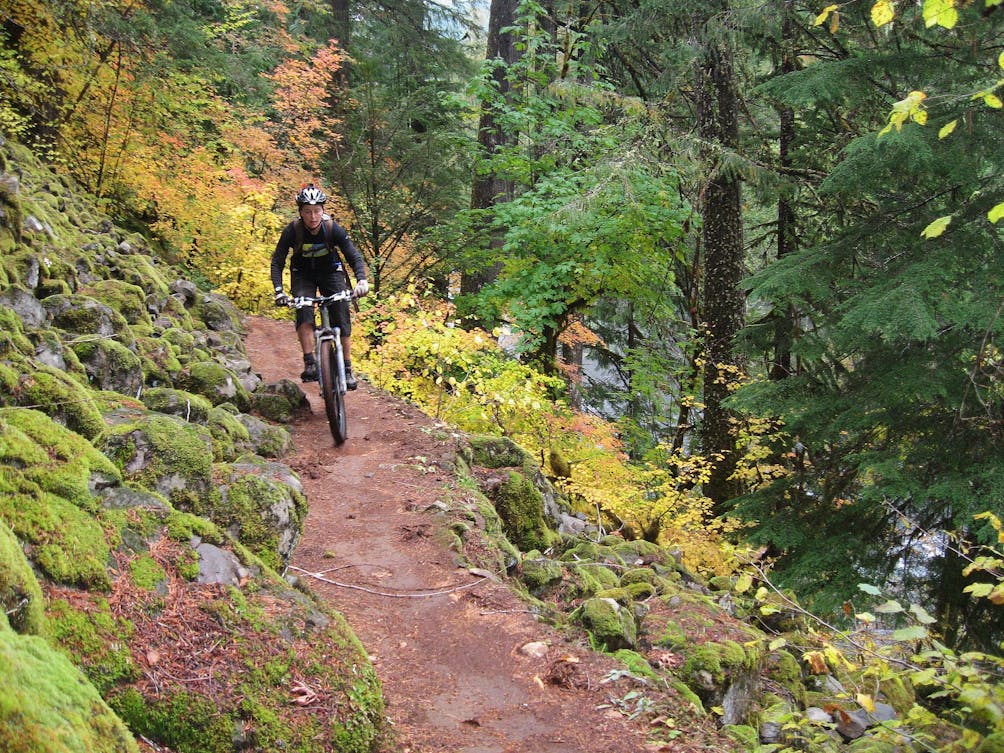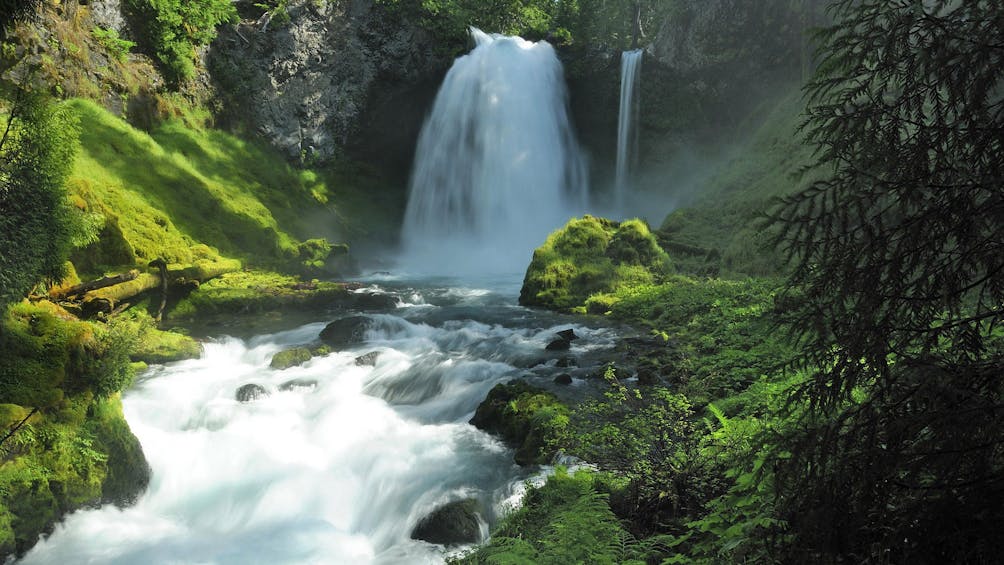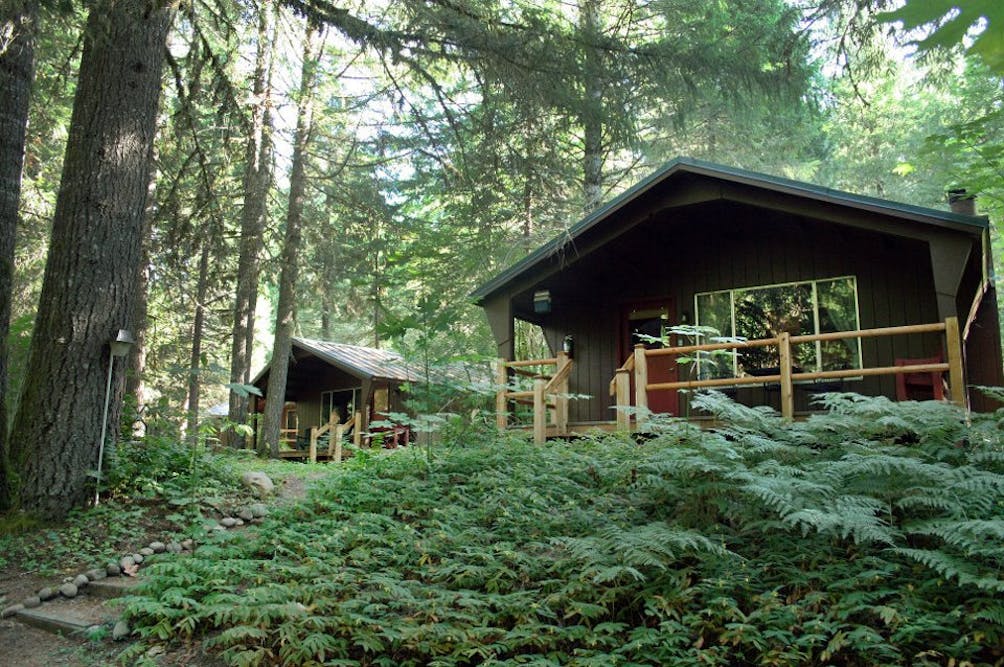 The Wild and Scenic McKenzie River flows for 90 mesmerizing miles through part of the Willamette Valley. Sections of this river are open and thriving for fishing, boating, and rafting. Connect with local guides to get the beta on the best spots. Recreation opportunities abound, from fly fishing and canoeing to biking and hiking. Chase waterfalls on the Waterfalls Loop Trail or mountain bike the famed McKenzie River Trail, filled with volcanic formations and tranquil forest. Spend the night at a hot-springs resort or quiet lodge, and taste your way along parts of the South Willamette Valley Food Trail. Horse Creek Lodge & Outfitters has cabins and plenty of fun guided experiences. Westfir Lodge–Cascades Outdoors Center (whitewater rafting), Helfrich River Outfitter (fishing and birding), and Scenic Jet Boat Tours are also local experts that will help you catch your thrills on and off the water. For a truly elevated stay, spend the night treetop camping with Expedition Old Growth.
Five Ways to Love the McKenzie River
Oh, You Lucky Dog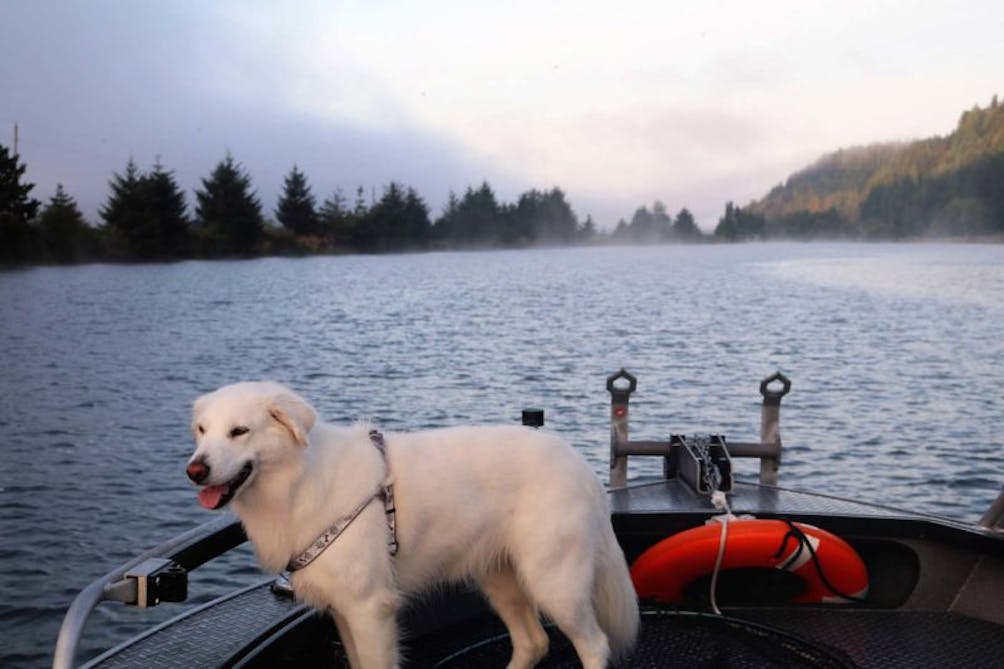 Your four-legged friend wants to enjoy a fur-rendezvous? Lucky you! And lucky dog! Oregon is super dog-friendly, but don't take our word for it: Check out the Dog's Guide to Willamette Valley. Have you tasted Oregon's world-famous truffles? The best way to find these gems is on a dog-friendly guided truffle hunt through the Willamette Valley's damp old-growth forests in the winter, led by expert outfitters like Prestige Wine Tours. Many wine-tasting rooms also have cozy covered, heated patios for wintertime that welcome well-behaved pups.
Bring the Outdoors to Your Inbox
Sign up for our weekly email and stay up to date on where to explore in California.
* No spam, that's a funky food!