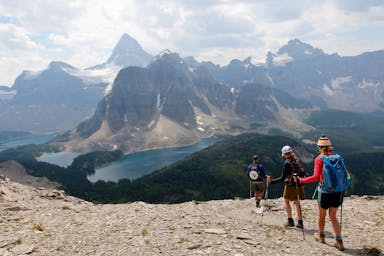 Weekend Sherpa Adventure Challenge 2015
How It Works:
How It Works:
1. Choose any 3 adventures from Weekend Sherpa (hikes, bike rides, picnic spots, camping, etc.), and do those adventures this summer!
2. Take a photo of yourself doing each of your 3 adventures and upload them to Weekend Sherpa's Facebook page or your Instagram and be sure to tag #weekendsherpa. You can upload one photo at a time or all three at once.
3. Email adventure@weekendsherpa.com naming the 3 adventures you've completed, and you'll receive an email back with a Certificate of Completion.
4. Present your Certificate of Completion via printout or mobile device at any of the following The North Face stores: San Francisco (180 Post St.), Village at Corte Madera (1602 Redwood Hwy.), Palo Alto (217 Alma St.)—and receive your free Weekend Sherpa wicking shirt by The North Face, plus a limited-edition tote bag, and other cool stuff from our partners.
GRAND PRIZE: When you finish the Adventure Challenge, you're automatically entered to win two round-trip tickets anywhere Alaska Airlines flies from California, including Hawaii, Mexico, and Costa Rica!
Only one T-shirt and tote bag per person for the duration of the challenge while supplies last. Ends September 14.