Sea-splunking
Adventure Sea Cave Kayak Tour at Channel Islands National Park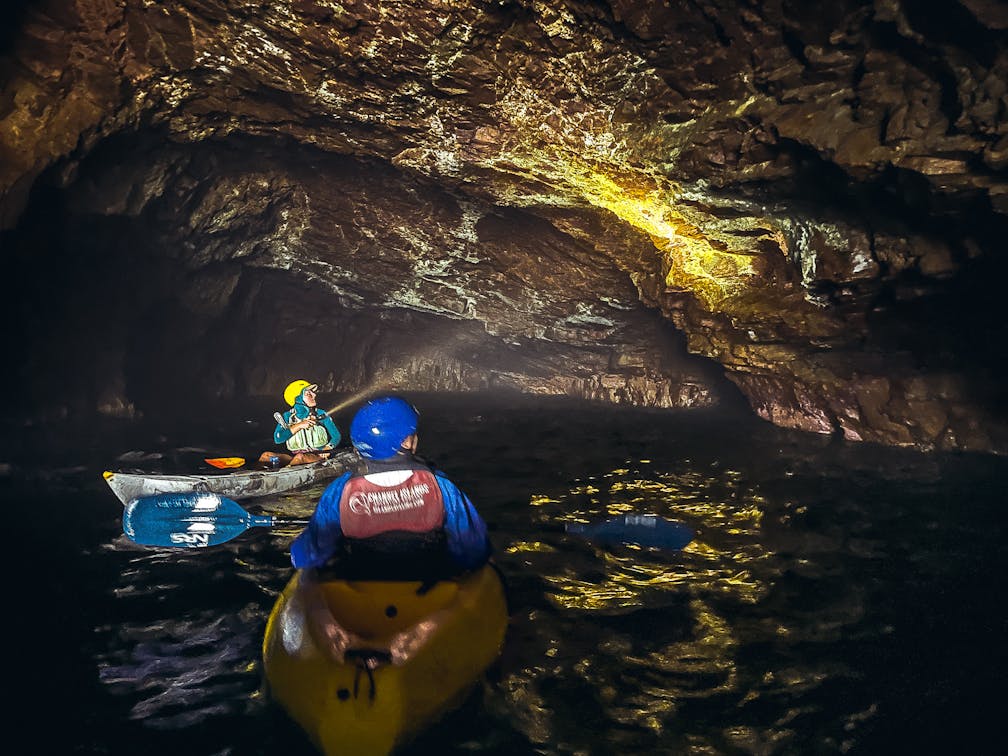 If exploring a cave is spelunking, then exploring a cave by kayak is … spelayaking?! Whatever it is, this truly unique cave-kayaking adventure at Channel Islands National Park is a wonderful way to get an in-depth perspective of the the marvelous caves here.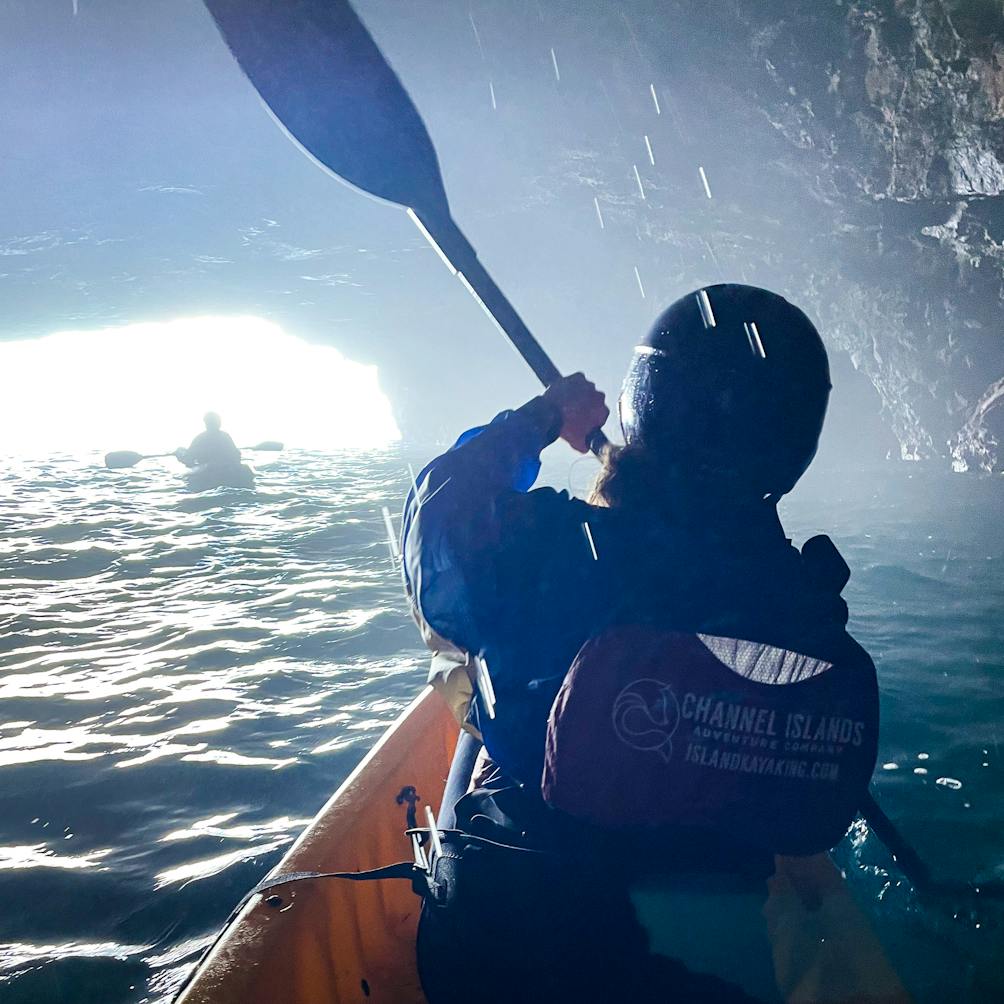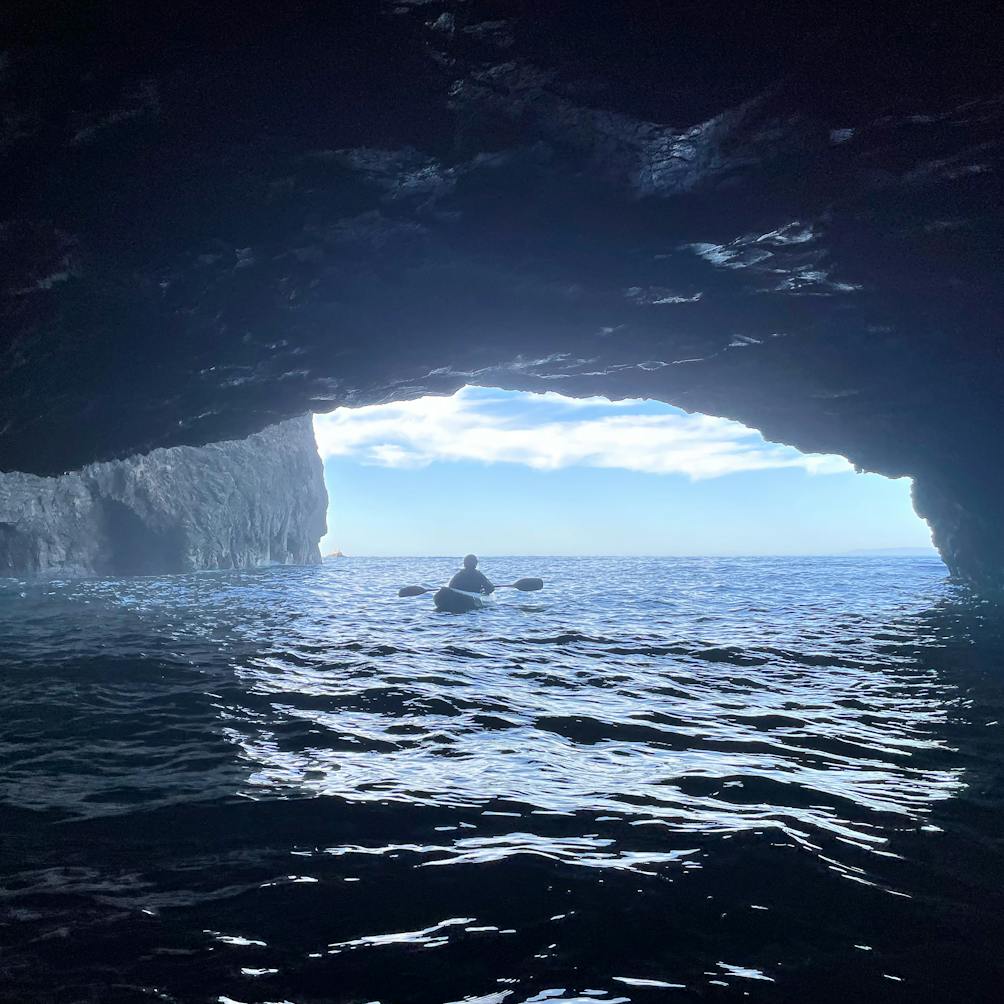 Even if you're totally new to kayaking, the experts at Channel Island Adventure Company will get you set up and safe on the water to spend a few hours paddling around on the Adventure Sea Cave Kayak Tour. It's the most popular tour at the national park, and for good reason!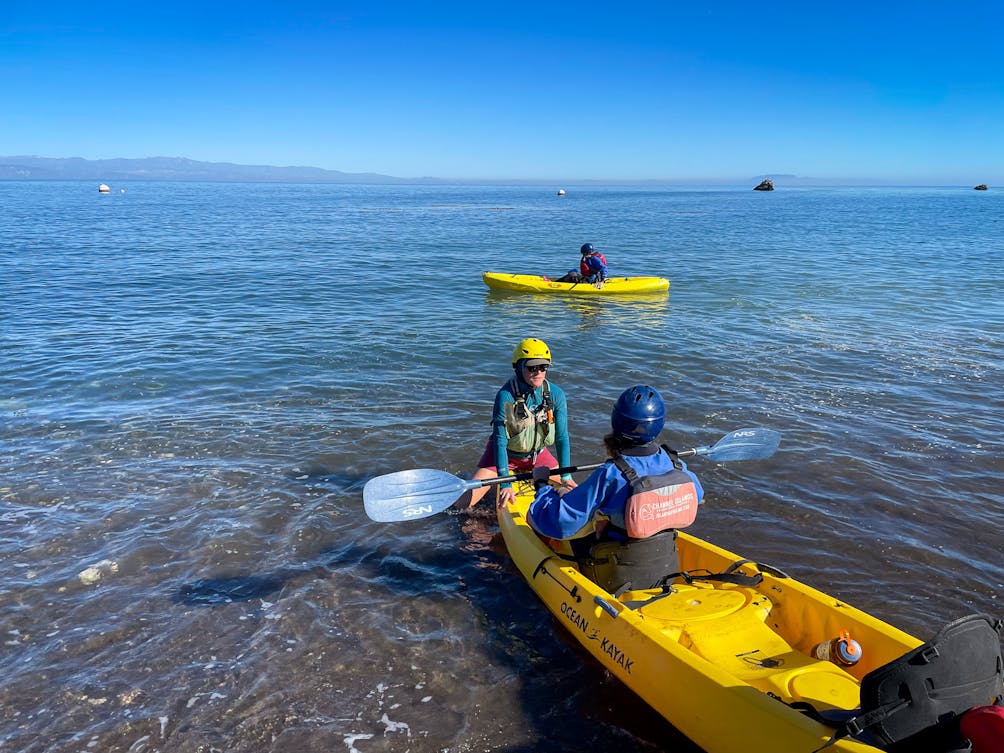 You'll paddle into and through the magnificent sea caves at Santa Cruz Island. Once you get the hang of steering your vessel, you'll be looking up and down and all around as you learn about the wildlife inhabiting the area, including ospreys perching high on cliffs. If luck is on your side, dolphins might coast beside you or a migrating whale may appear in the distance.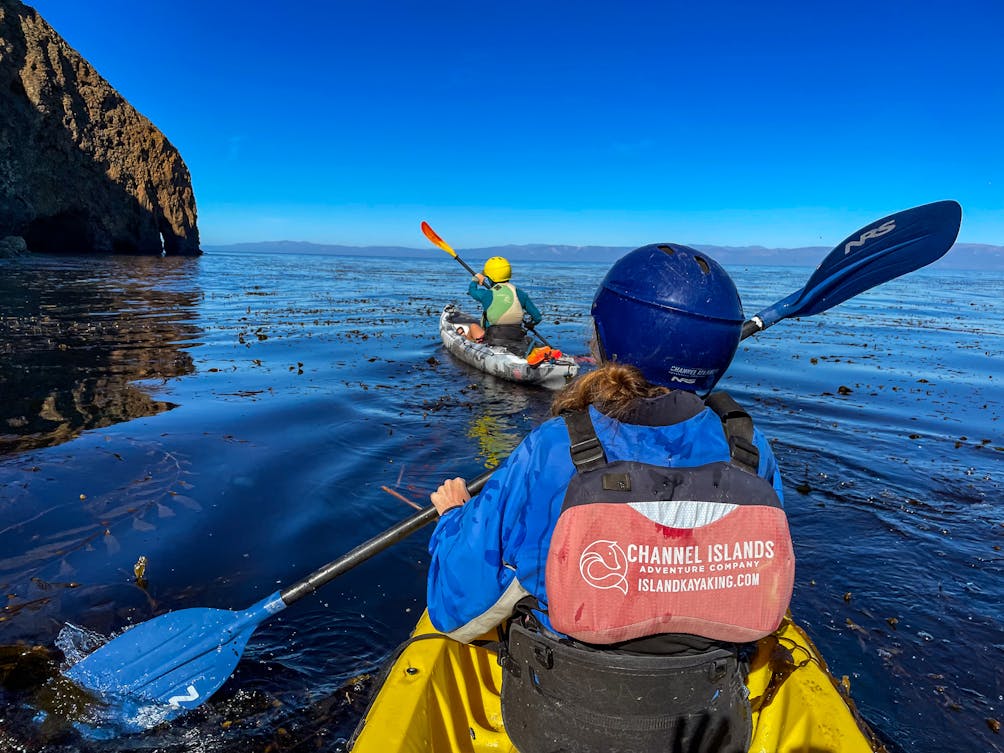 The adventure is a boon of opportunity to enter caves of all shapes and sizes. Keep an eye out for California sea lions; they like to use cave shelves to dry off and warm up. Get your bragging rights photos as you course through caves, some containing blowholes for a little extra splash.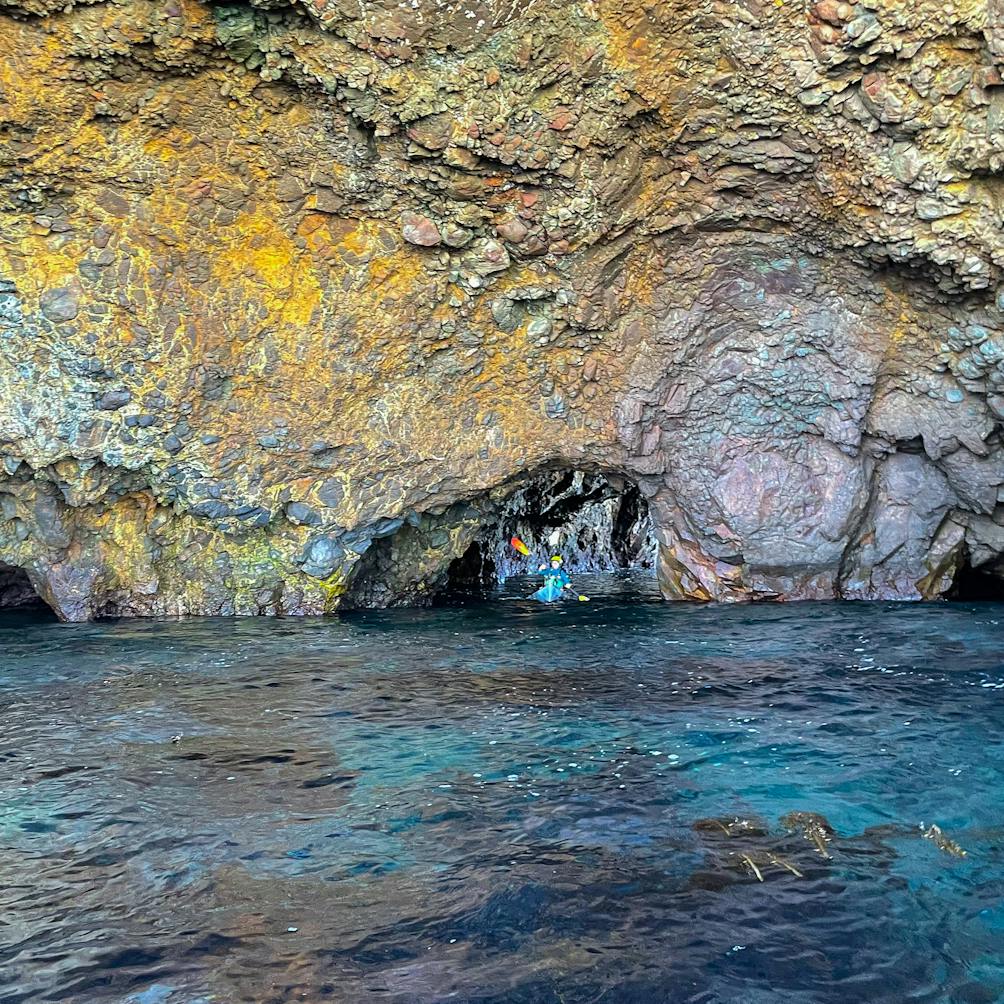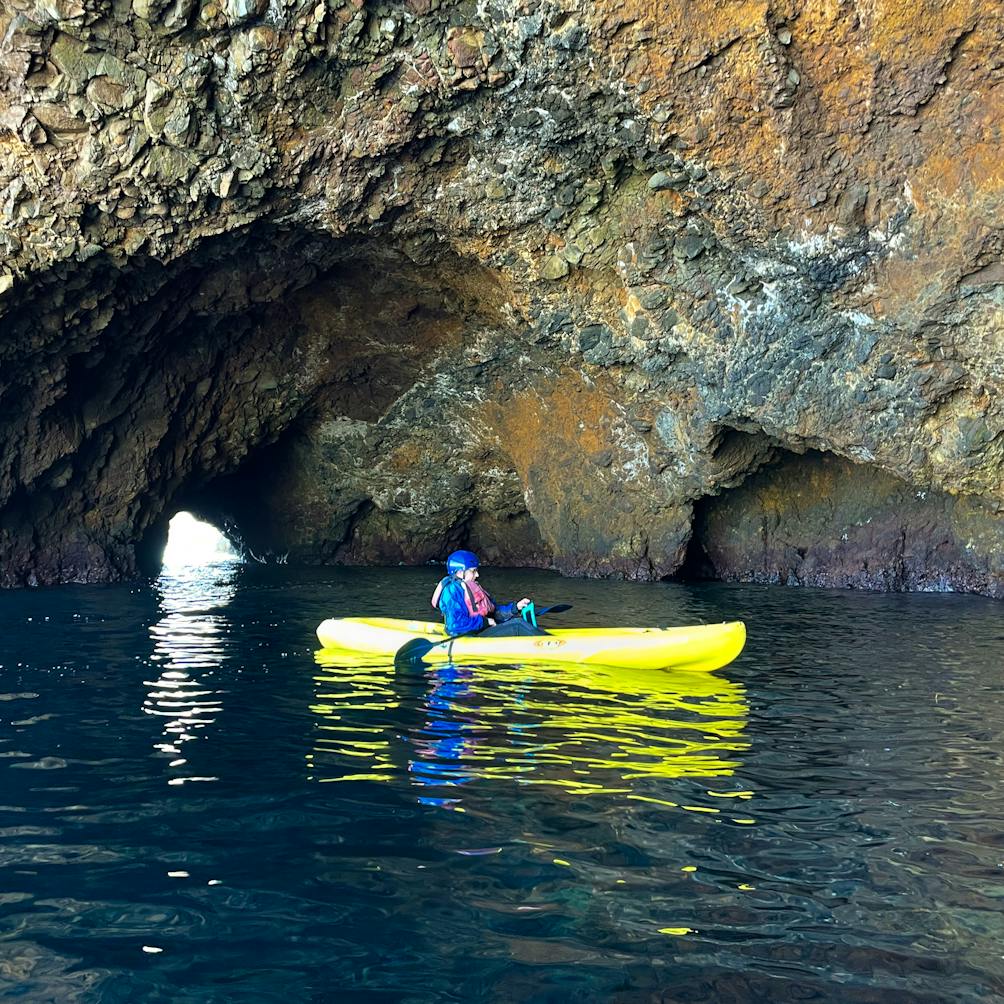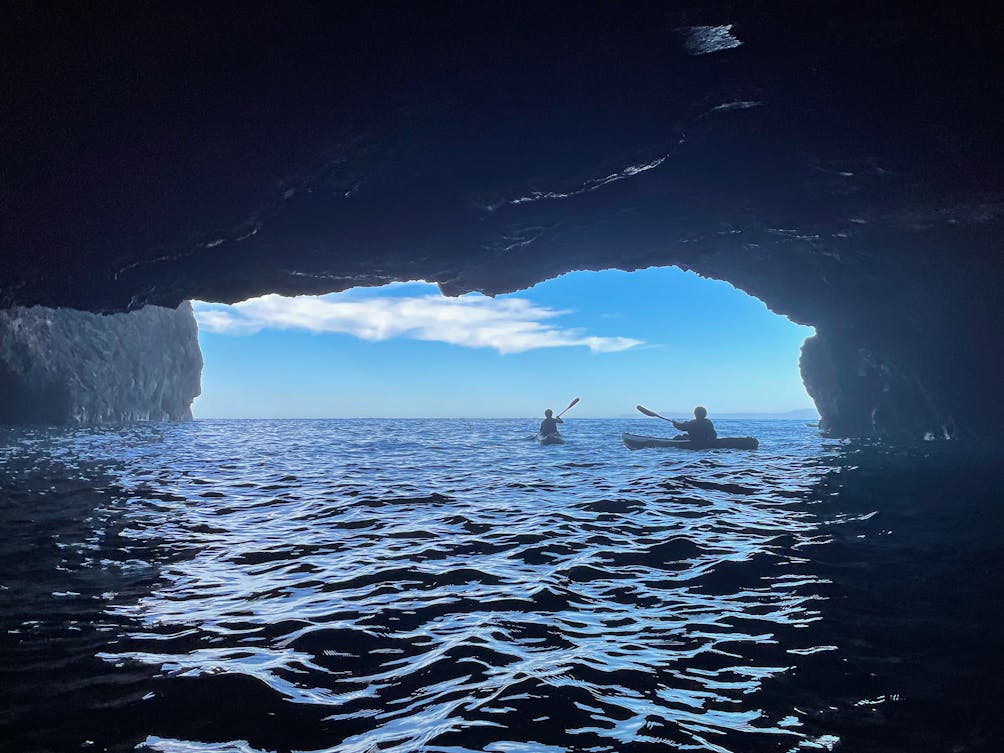 Just don't drop the camera—this is spelunk, not kerplunk. When you're done, there should be enough time before the ferry departure to get in a quick hike up to Cavern Point. Then again, you may just be so giddy on the water you'll be begging your guide for just one more cave "spelayak"… or whatever you want to call it!
Bring the Outdoors to Your Inbox
Sign up for our weekly email and stay up to date on where to explore in California.
* No spam, that's a funky food!