Bike to the Brews and Views
Alameda Bike Ride from Crown Memorial Beach to Breweries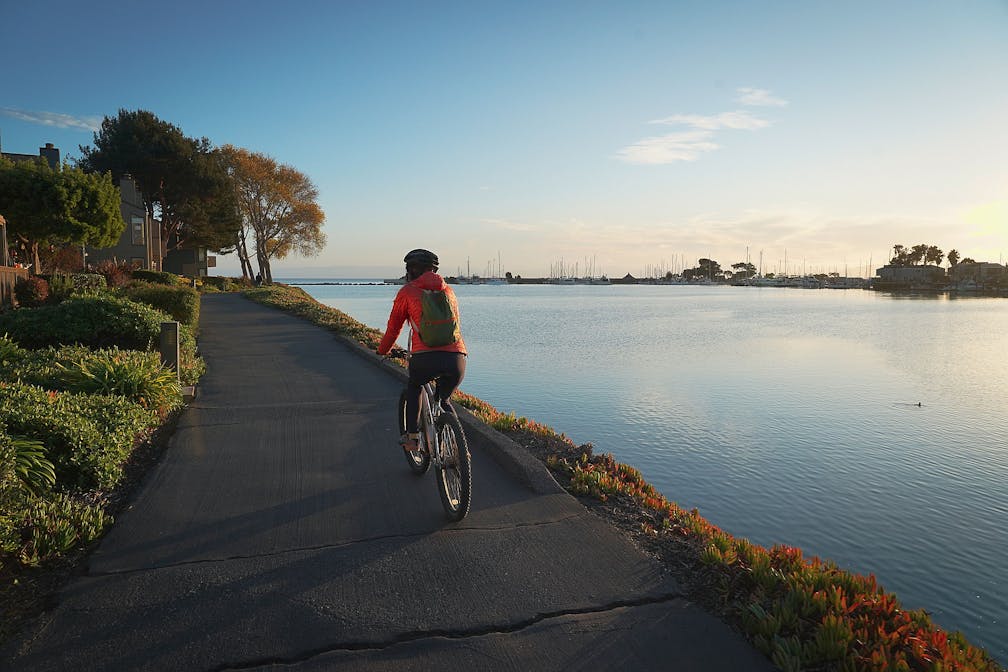 Alamedans like to joke that they enjoy "island living." Things are a bit slower and a bit more chill at this island city on San Francisco Bay. And the craft beer and spirits boom has a firm foothold in its utterly cool industrial westside. Sure, you can easily drive to this spot and enjoy beers from Faction or Almanac. But to really get into the island swing of things, ride your bike! From Robert W. Crown Memorial State Beach you can cycle mostly quiet streets (even car-free in parts!).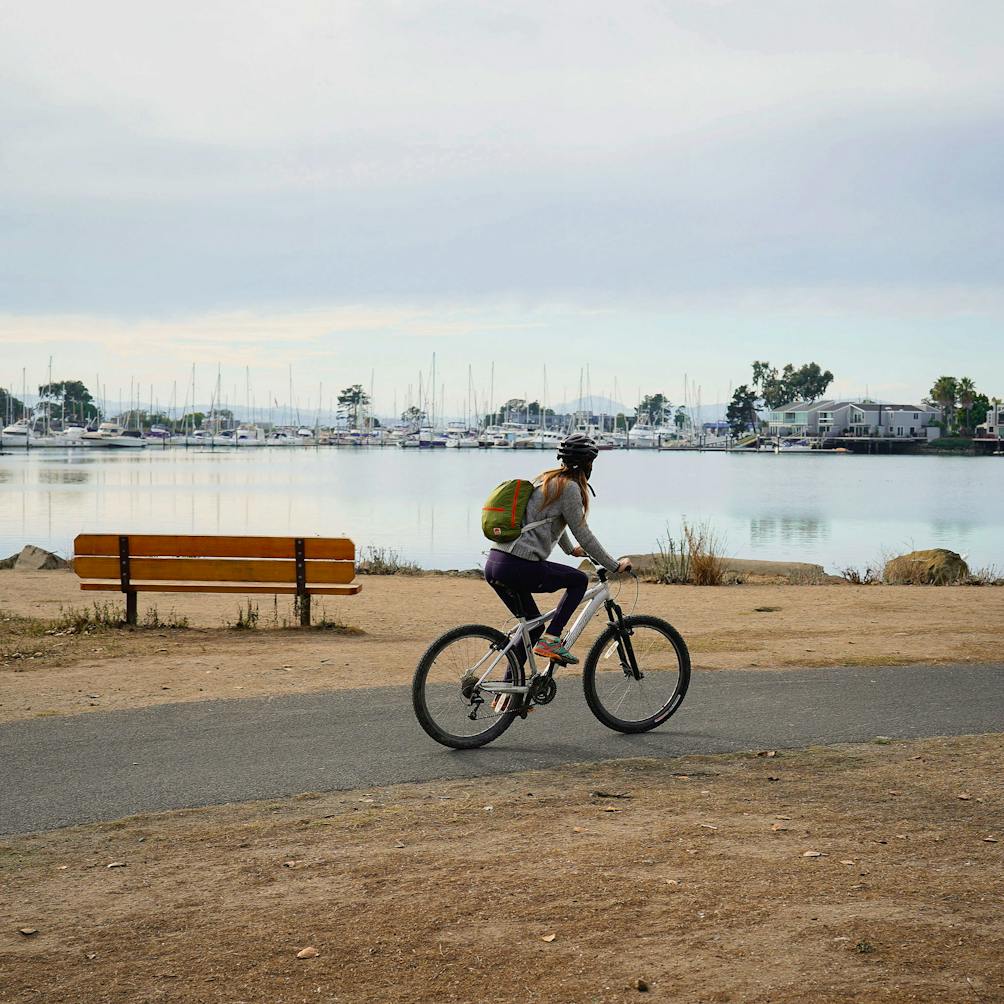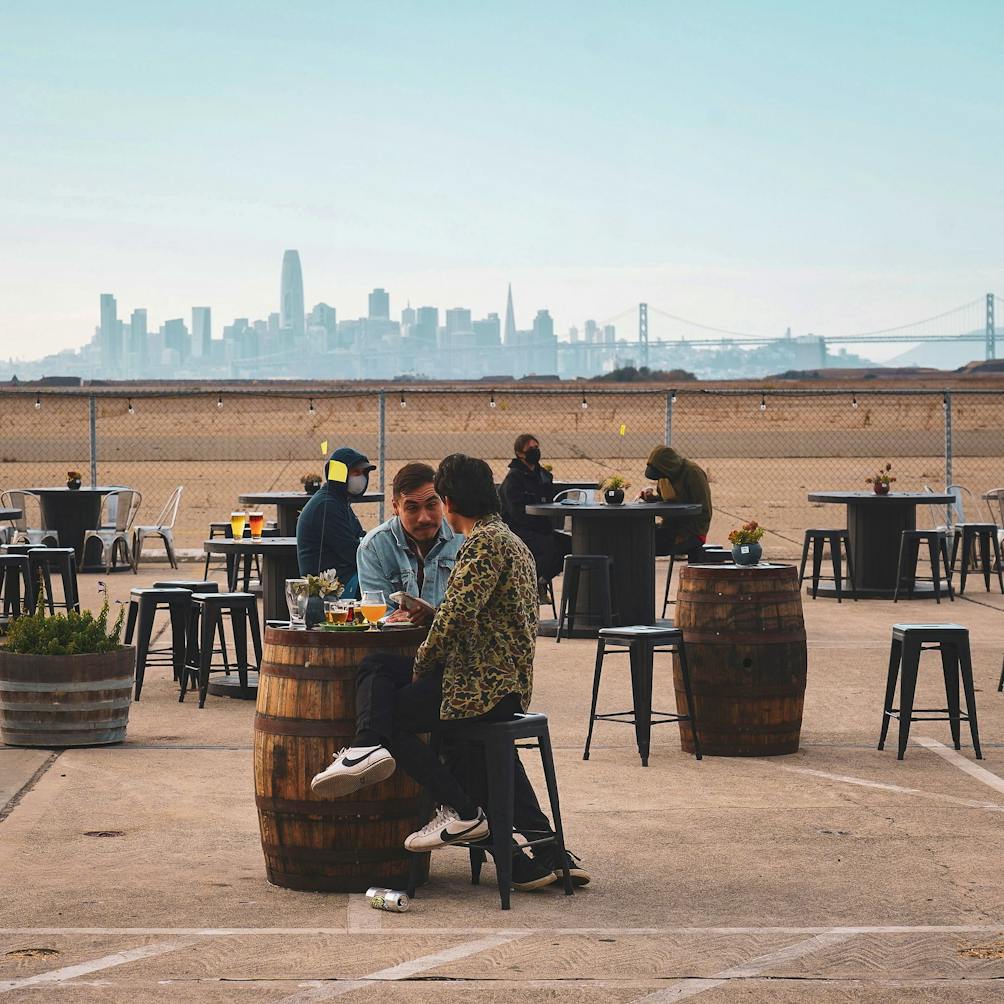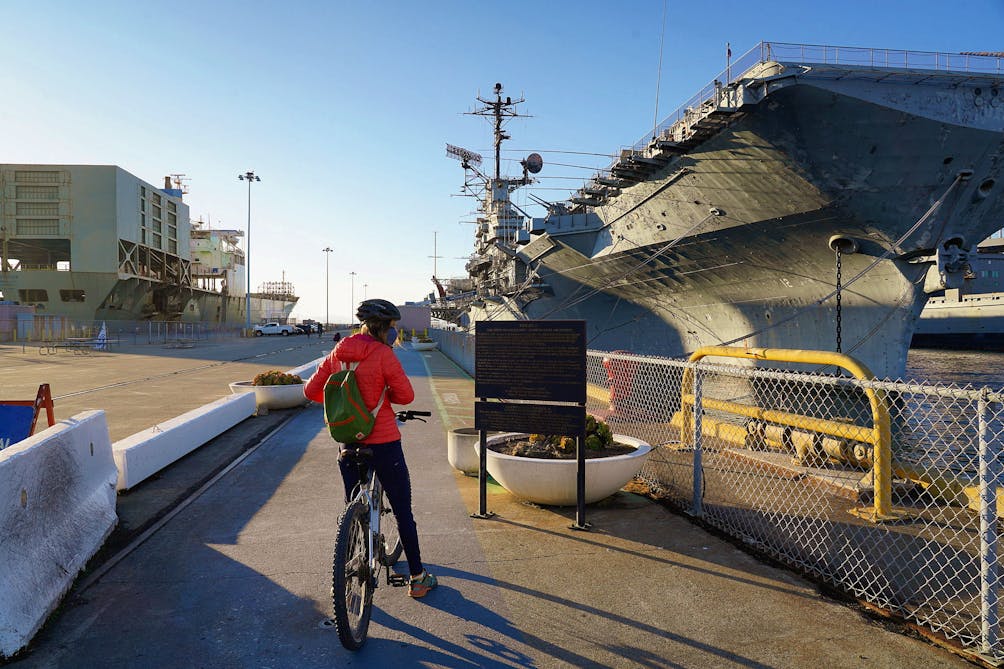 There's a large parking area at the beach. From there, pedal west along the shoreline, passing pocket beaches and condos with killer views. You'll detour a bit into a residential neighborhood of slow streets, a pilot project of closures to through traffic that was implemented in response to Covid-19.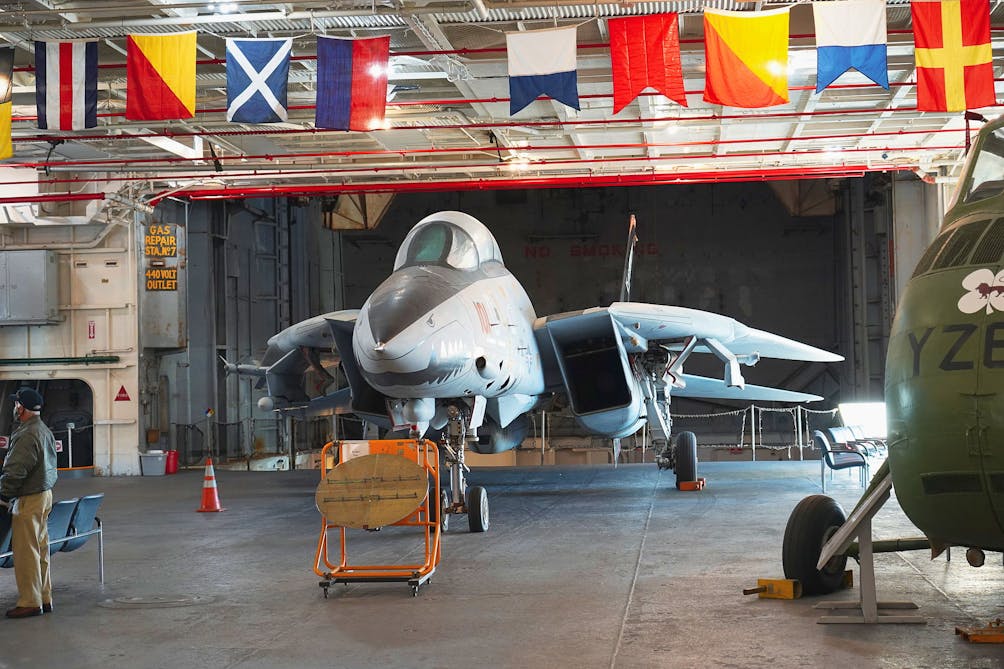 The route returns to the shoreline and a highlight: the USS Hornet, a massive and impressive aircraft carrier that was part of WWII and the Apollo 11 recovery mission. It's now a museum welcoming visitors (Covid restrictions are in place).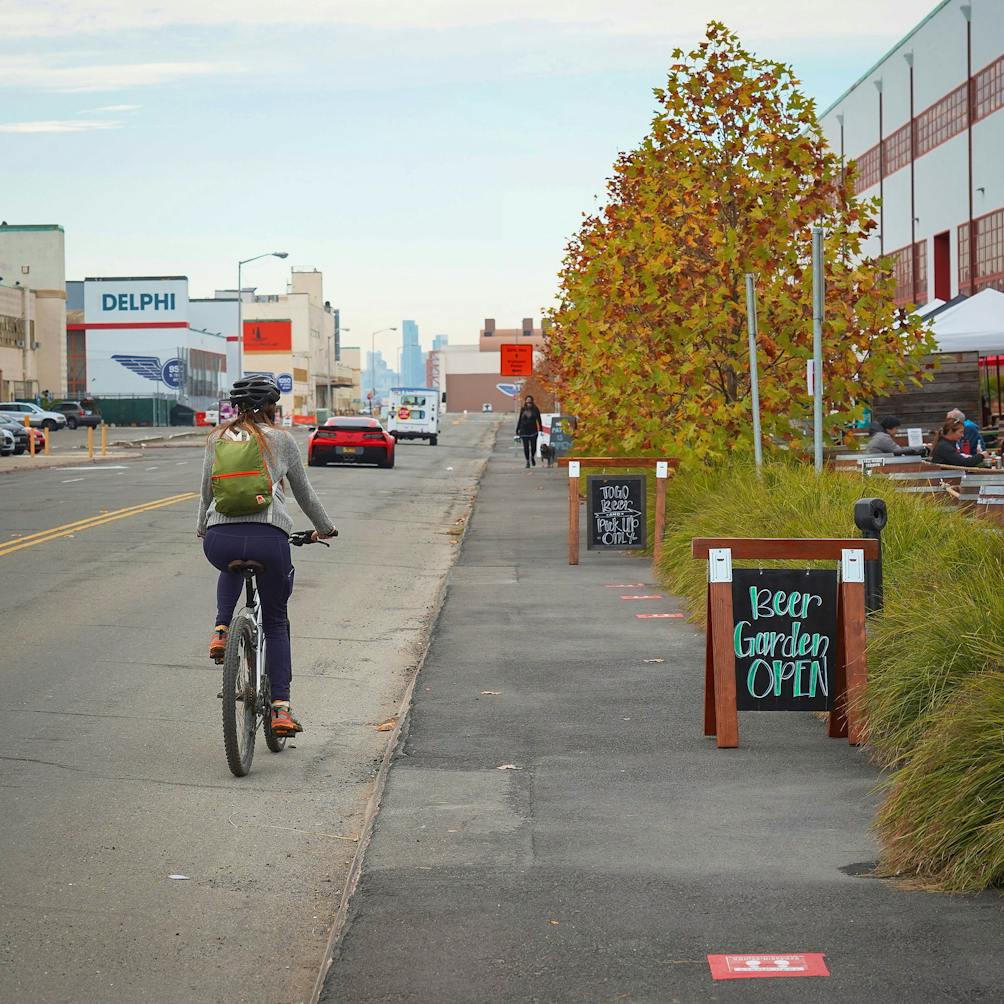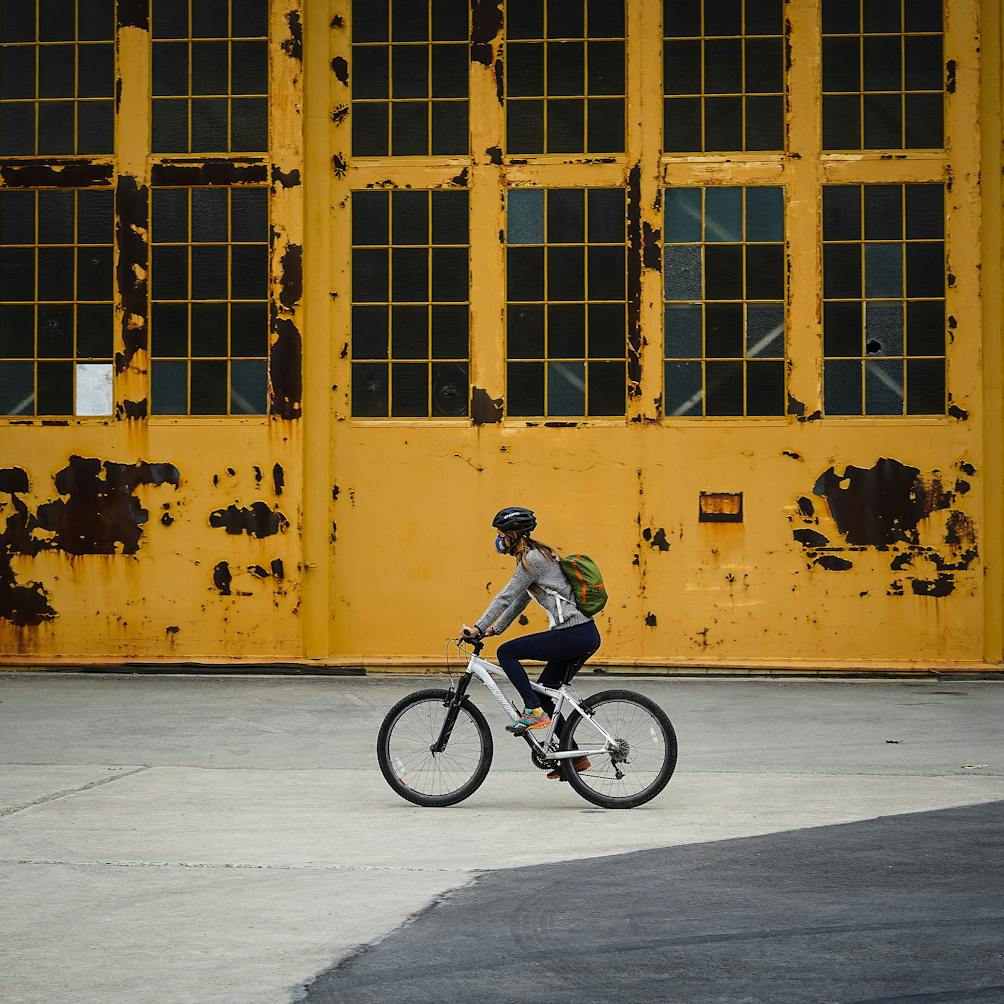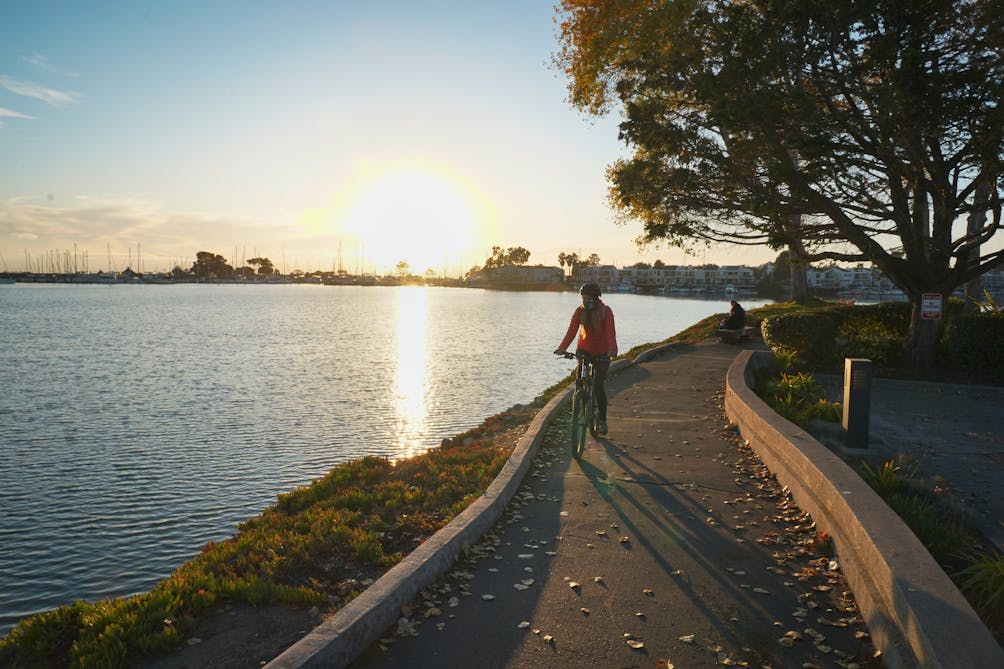 Continue pedaling to the industrial area, home to historic hangars and plenty of options for food and drinks. There's Rockwall Wines, where you can enjoy a glass on the back deck with views across the bay to SF. Hangar 1 Vodka is also here, an Alameda staple and awesome spectacle, true to the naval hub history of the city, with plenty of aviation details and a great patio.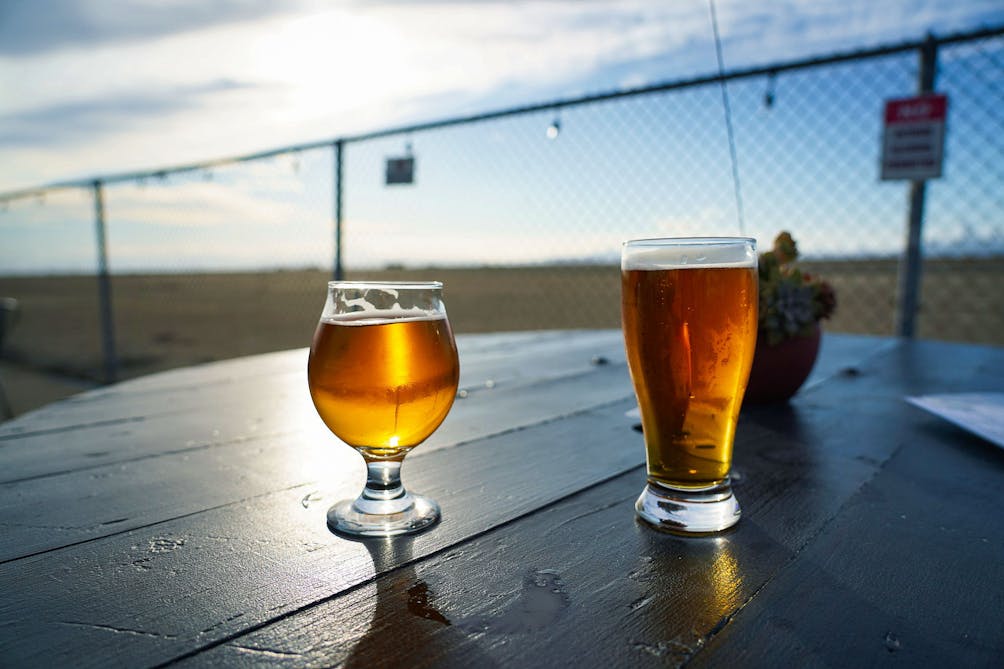 Beer enthusiasts should ride straight to Faction Brewing. The reinvented airplane hangar turned craft brewery has been creating some of California's best IPAs and pale ales since 2013. And the massive patio's view is just as impressive as its beer list: unobstructed vistas out to San Francisco and the Bay Bridge. Enjoy a fresh pint and food from whatever food truck is on site (calendar of food trucks). Tip: Bring a jacket because the bay breeze can really kick up here.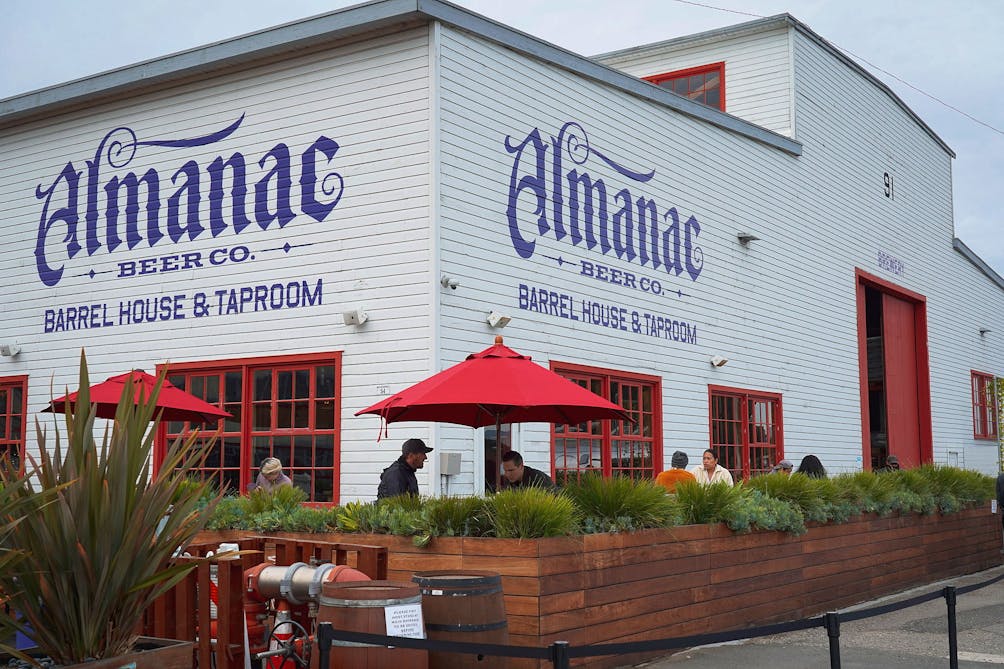 Just down the street is Almanac Beer Co, with, you guessed it, tasty IPAs! And actually a lot more. They pride themselves on "farm to barrel" brewing to make sustainably sourced beers. Their outdoor seating is more wind protected than Faction's, and also has great food trucks on site. Return the way you came. You're on a roll!
LISTEN TO THE PODCAST: In the episode "Covid Isn't Canceling the Outdoors (yet)" Weekend Sherpa co-founders discuss their bike ride in Alameda and visiting breweries and the USS Hornet.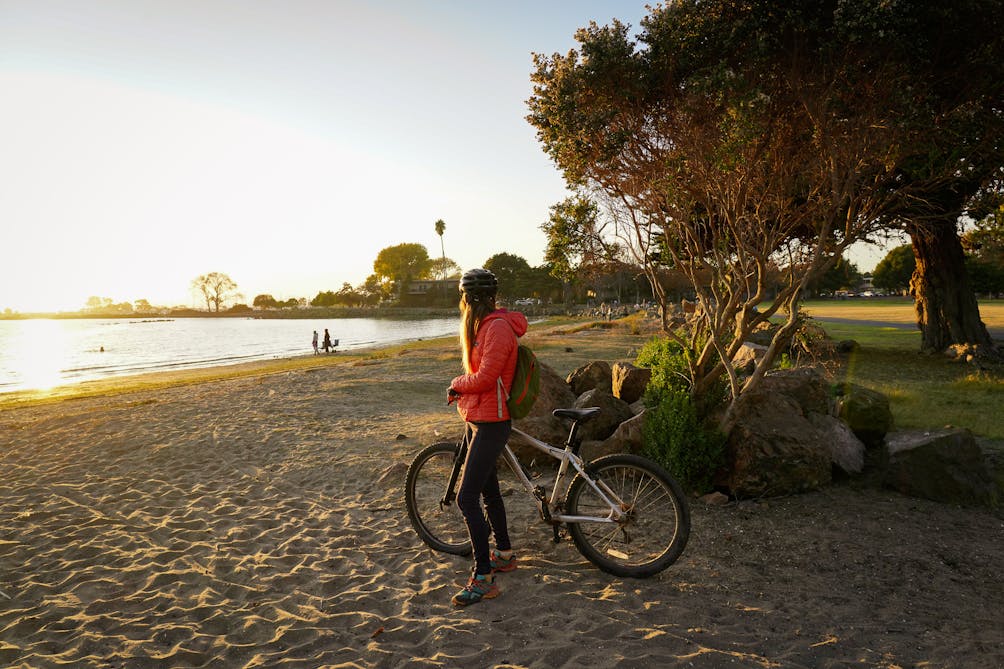 Directions: From Robert Crown Memorial State Beach (map) cycle west on the bike path close to the shoreline going by parks and condos. The path ends at Central Ave. where you'll cross the street continuing on Fifth St. Turn left on Santa Clara Ave. (a "slow Alameda street" which doesn't allow cars). Go a few blocks and turn left on Lincoln Ave., then cross Central Ave. again. Here you'll find a Bay Trail sign going toward Encinal Boat Ramp. Follow it to the boat ramp, where you'll pick up the bike path again and head west. Continue past the USS Hornet and stay on Ferry Point Rd. Within a mile you'll reach Almanac Beer Co. To reach Faction, turn left on W. Tower Ave. through the industrial area. Then turn right on Monarch St. and you'll reach Faction.
Bring the Outdoors to Your Inbox
Sign up for our weekly email and stay up to date on where to explore in California.
* No spam, that's a funky food!