Hike Reno Tahoe!
Amazing Summer Hikes Around Reno Tahoe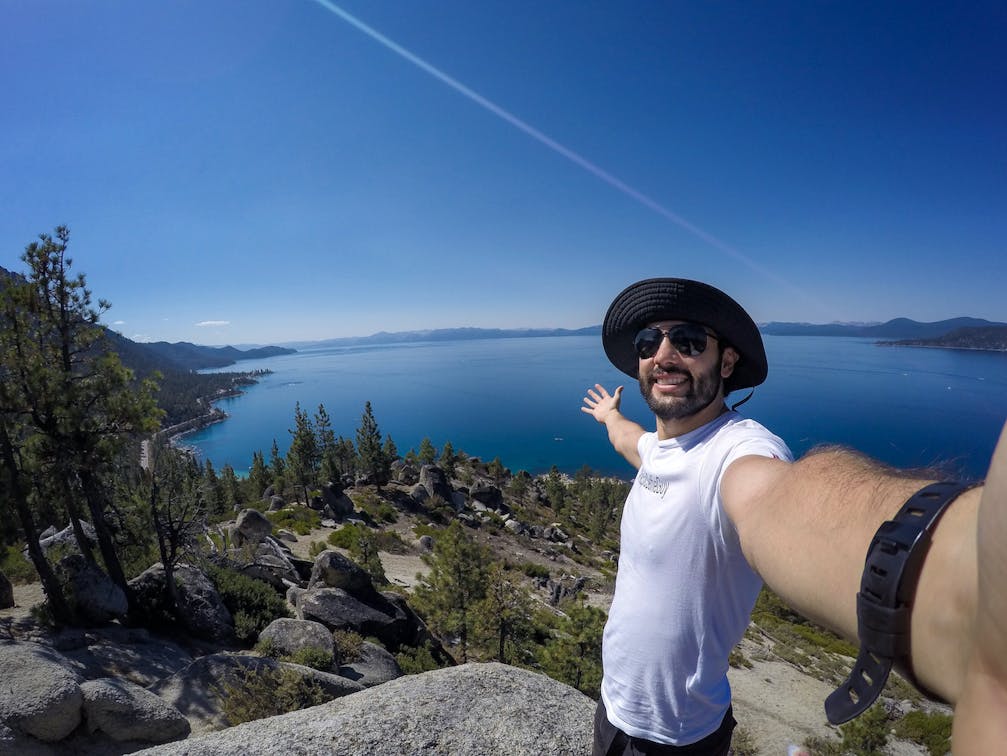 Add some spice to your next hiking vacation: Base yourself in Reno Tahoe! With its vibrant summer events and easy outdoor access, Reno Tahoe is a fantastic choice for adventure. From mountain peaks and the Truckee River, to premier views of Lake Tahoe, here are some of the best hikes—and upcoming events—in the region.
Reno Tahoe's Most Beautiful Rose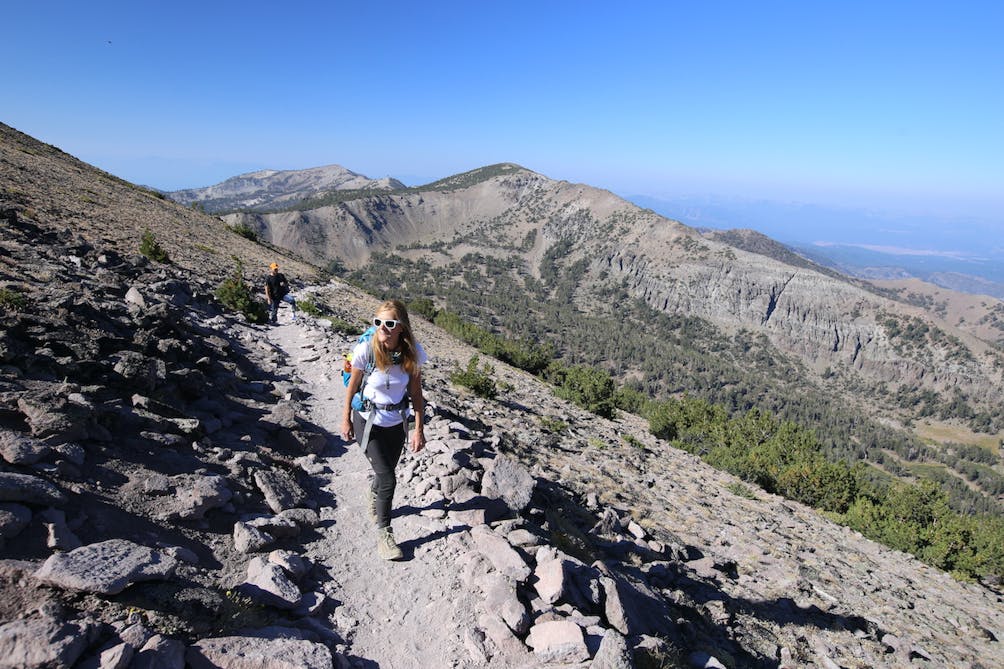 Will you accept this rose? The view from the summit of Mount Rose is one of the grandest in all of Lake Tahoe! Get ready for a solid hike. This 10-mile out-and-back peak bagger starts with a steady incline among lodgepole and whitebark pines, passes a waterfall, and ascends 2,425 feet to a ridge traverse and the top of Mount Rose (10,778 feet). On clear days, you can see Lake Tahoe and surrounding standout mountains like Mount Tallac and Pyramid Peak. Smaller lakes sparkle below, and so does Reno!
One Fell Loop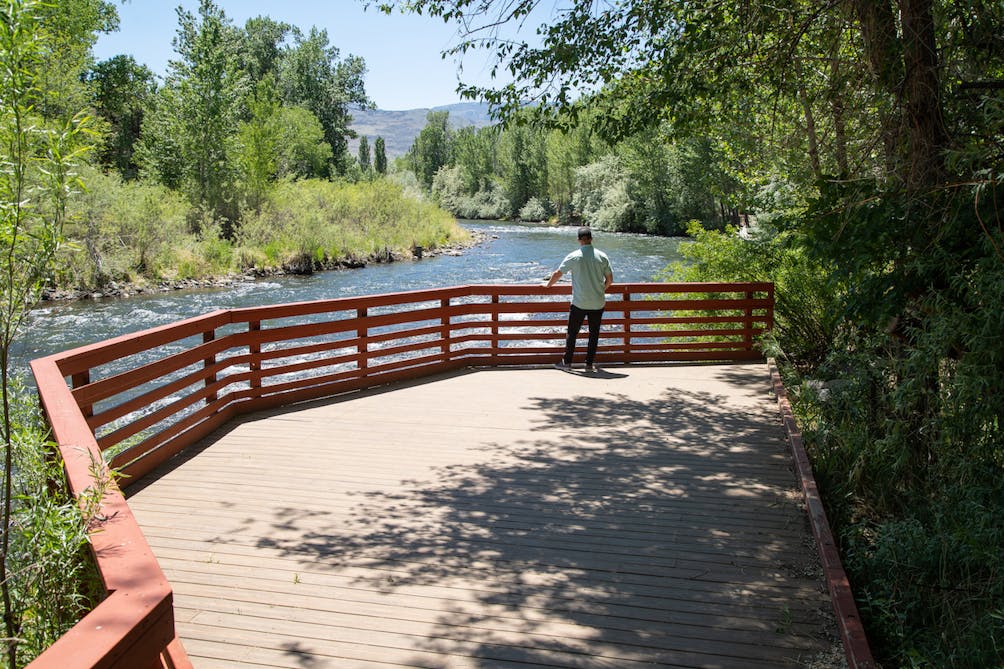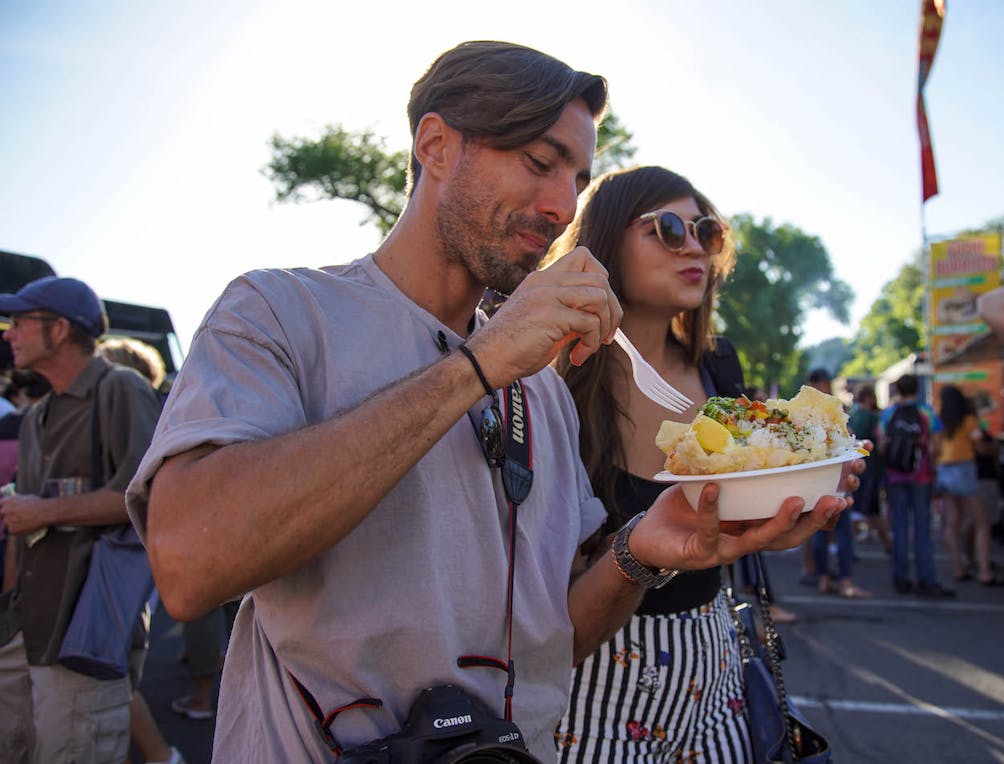 The Truckee River runs right through downtown Reno. And the 22-acre Oxbow Nature Study Area is one of the best places to spot wildlife just minutes from the city. The 1-mile hike among willows, cottonwoods and grassland passes a pond and circles back to the river. Keep an eye out for black-crowned night herons, mule deer, and beavers, among other wildlife. Bonus Food Truck Fridays: It's one of the top 10 largest food truck events in the country (The Travel Channel) and it's back for summer! Every Friday (4 to 9 p.m.) 36 food, dessert, craft beer, wine, and spirits vendors arrive at Idlewild Park in Reno for Food Truck Friday. Eat, drink, socialize, and dance to live music. There's also Feed the Camel, a weekly hump day food truck bazaar in the Riverwalk District, with local beer and delicious specialty food (sorry, you won't be feeding any camels).
Favorite Local Hikes in Reno Tahoe
Let's Spooner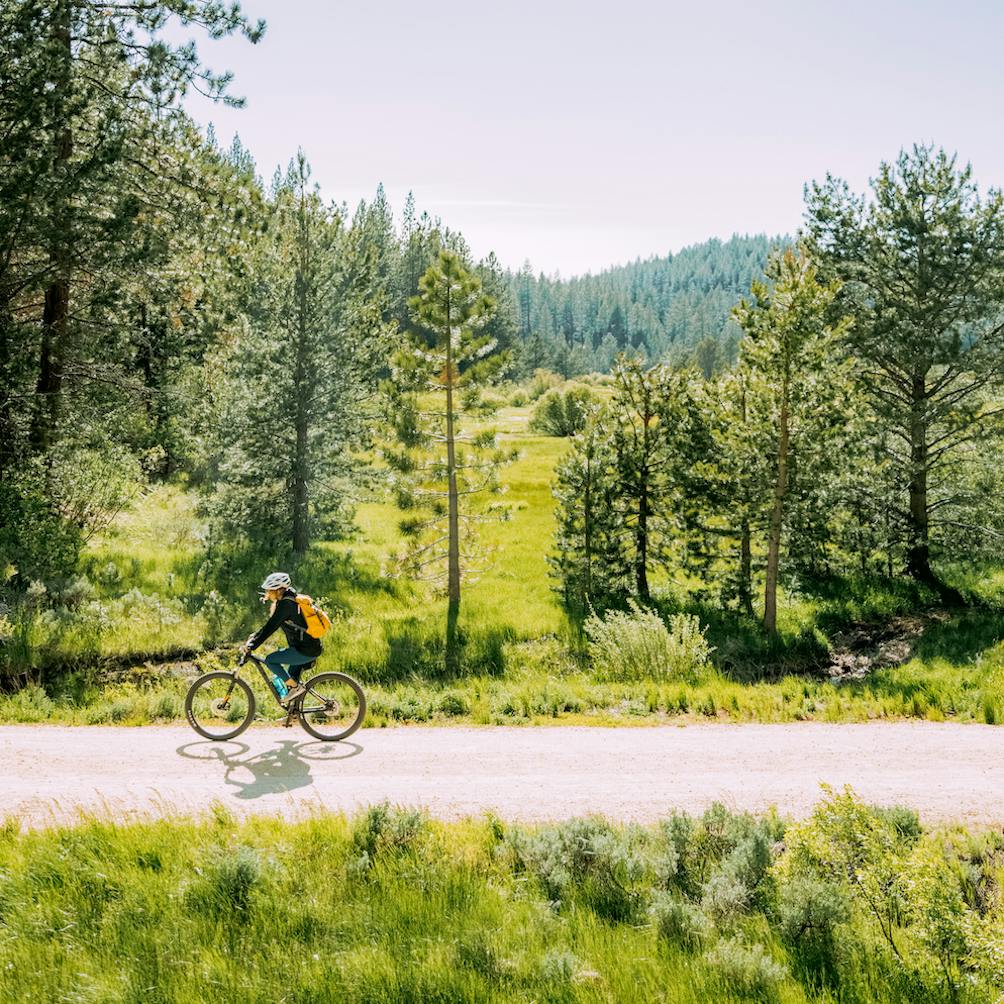 Quietly tucked above Lake Tahoe's eastern shore, and just 12 miles north of state line on Highway 50, Spooner Lake is hidden in plain sight! Hikers often bypass this tranquil lake on their way to other adventures, but those in the know make a beeline for Spooner's 2.1-mile loop trail. Wander through meadows and over wooden bridges looking at wildflowers and wildlife. While it's not recommended for swimming, Spooner is a tranquil respite for lakeside lounging. Tip: Spooner is also the starting point of the Flume Trail and the trail to Marlette Lake, for those seeking a longer hike option.
Tunnel Vision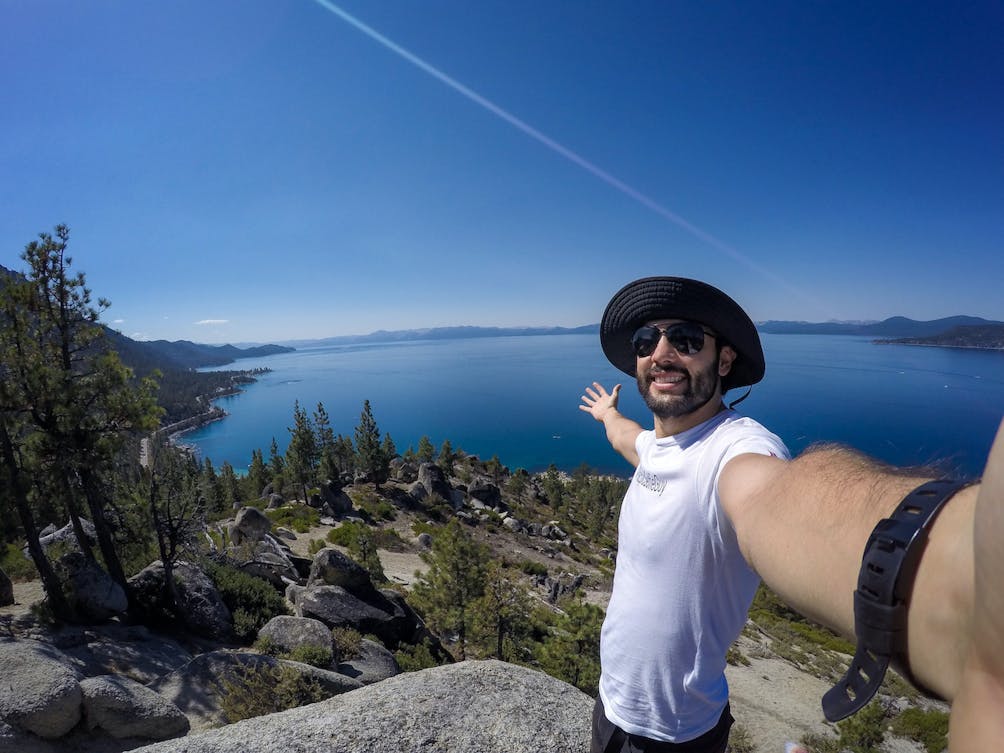 Where's the best view of Big Blue? You're not going to go wrong by hiking to the top of Tunnel Creek Trail. The 4.7-mile out-and-back has expanding views along the way and the popular Monkey Rock on a granite bluff, offering one of the most premier panoramas of Lake Tahoe. Pro tip: Take the East Shore Trail to find hidden beaches along the shoreline for a post-hike swim. Bonus Lake Tahoe Shakespeare Festival: Now that you've seen the lake from high up, get up close to its shore and dip your toes in the sand at Lake Tahoe Nevada State Park, home to the Lake Tahoe Shakespeare Festival—back this summer (July 17-August 22). The festival brings together you, Big Blue, and some Shakespeare too.
Favorite Local Hikes in Reno Tahoe
Last Stop Before Burning Man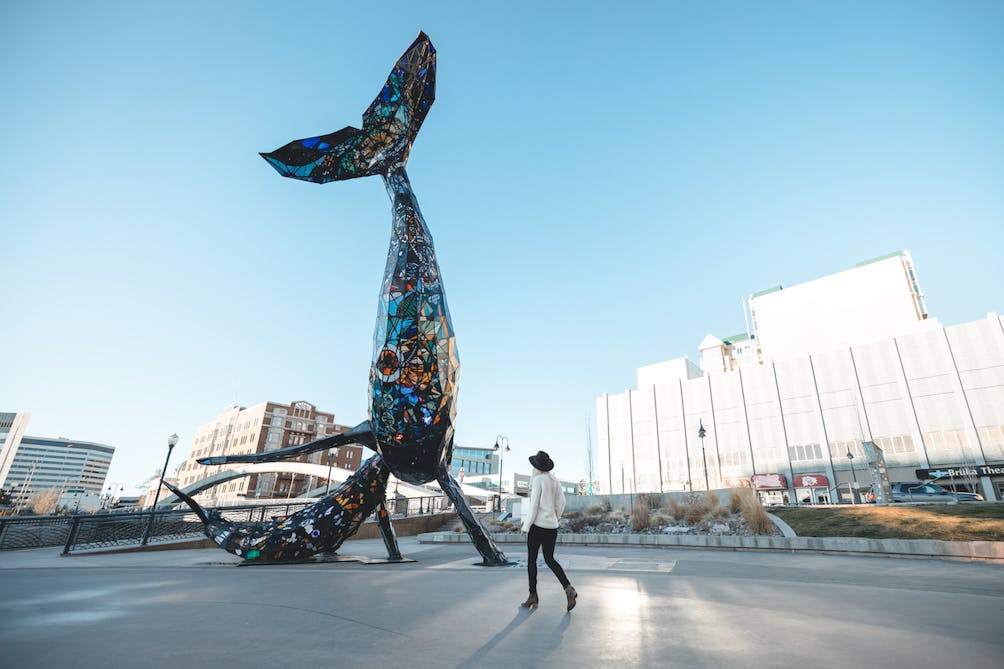 As the last major city before the Black Rock Desert (aka the home of Burning Man!), Reno's arts and culture scene is heavily influenced by the creativity of the annual event. Mural art, sculptures, installations, and more are found throughout Reno, including its famous Riverwalk District, where you can pass through City Plaza to see the giant BELIEVE sculpture, as well as the stained-glass Space Whale. If it's neon that lights up your life, Reno's Neon Line is an easy urban stroll to do after dinner. It's one block of streetscape with massive sculptures like the Giant Samurai and Polar Bear. Bonus Festival: Save the date for the upcoming Sierra Arts Festival (June 26-27).
Bring the Outdoors to Your Inbox
Sign up for our weekly email and stay up to date on where to explore in California.
* No spam, that's a funky food!