Oh Hill Yes!
Apple Hill Farms, Wineries, and Bike Trail in Placerville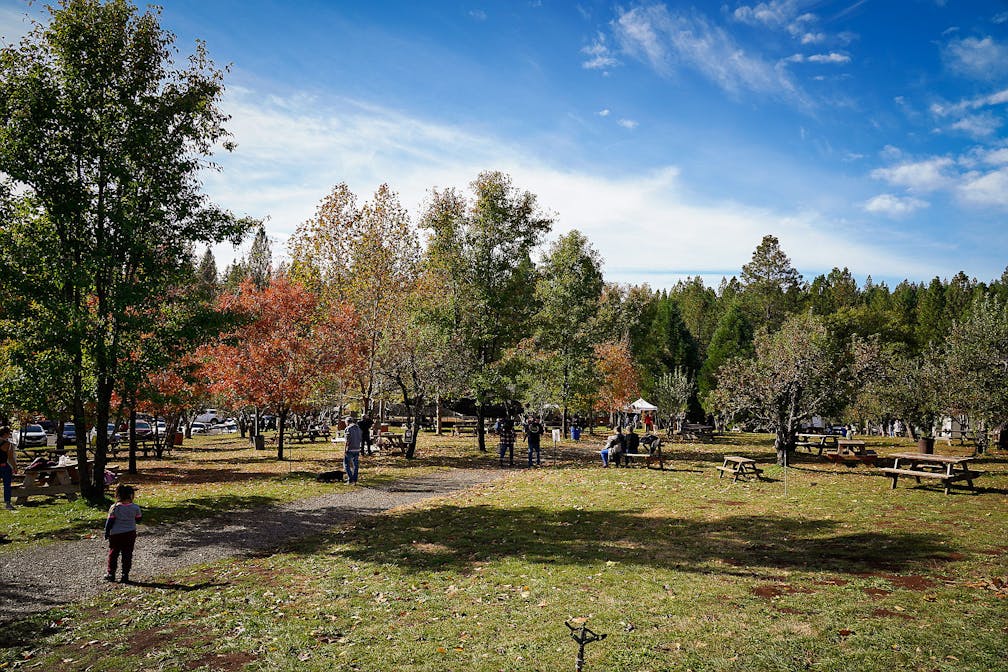 California's closest thing to fall in New England happens only 40 miles up the freeway from Sacramento. Apple Hill near Placerville in the foothills is a charming autumn classic. It's much more than just a hill—it's a collection of over 50 local farms, ranches, and wineries. This Gold Rush region is truly golden in autumn with the turning colors. 
Start with a Donut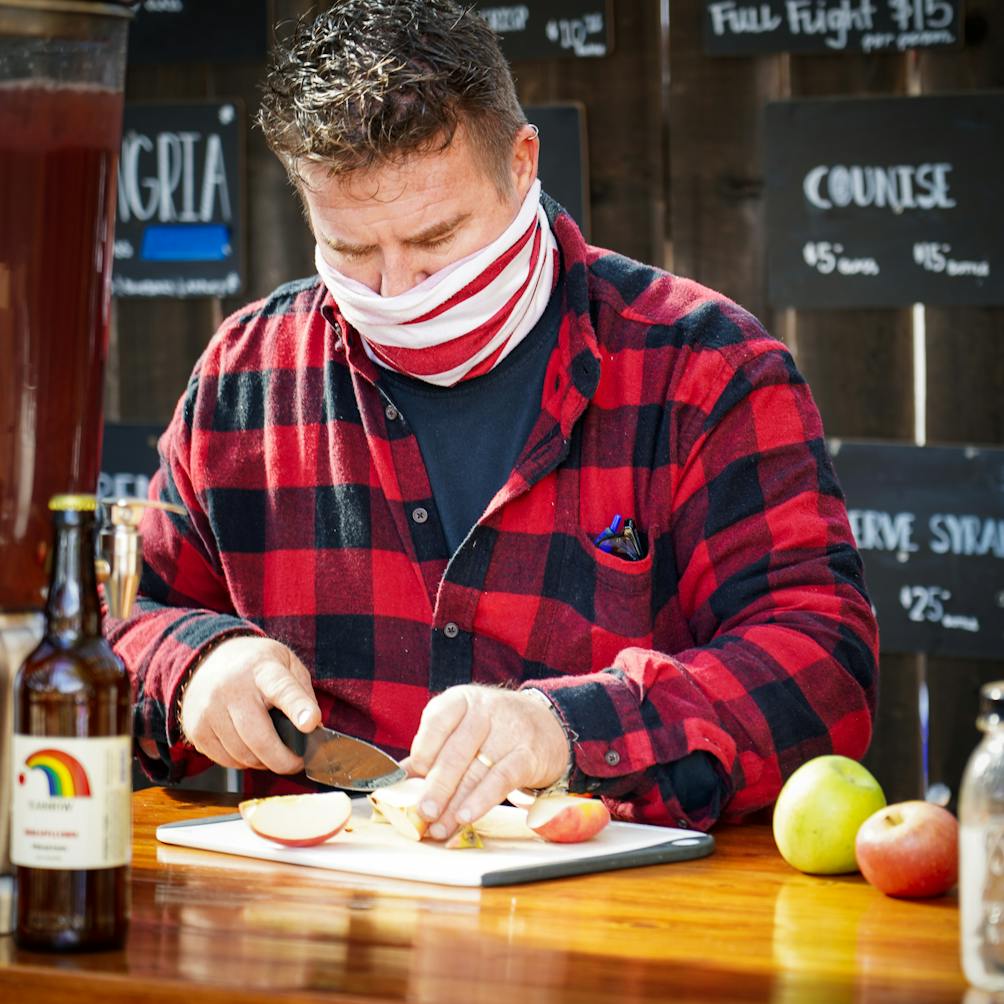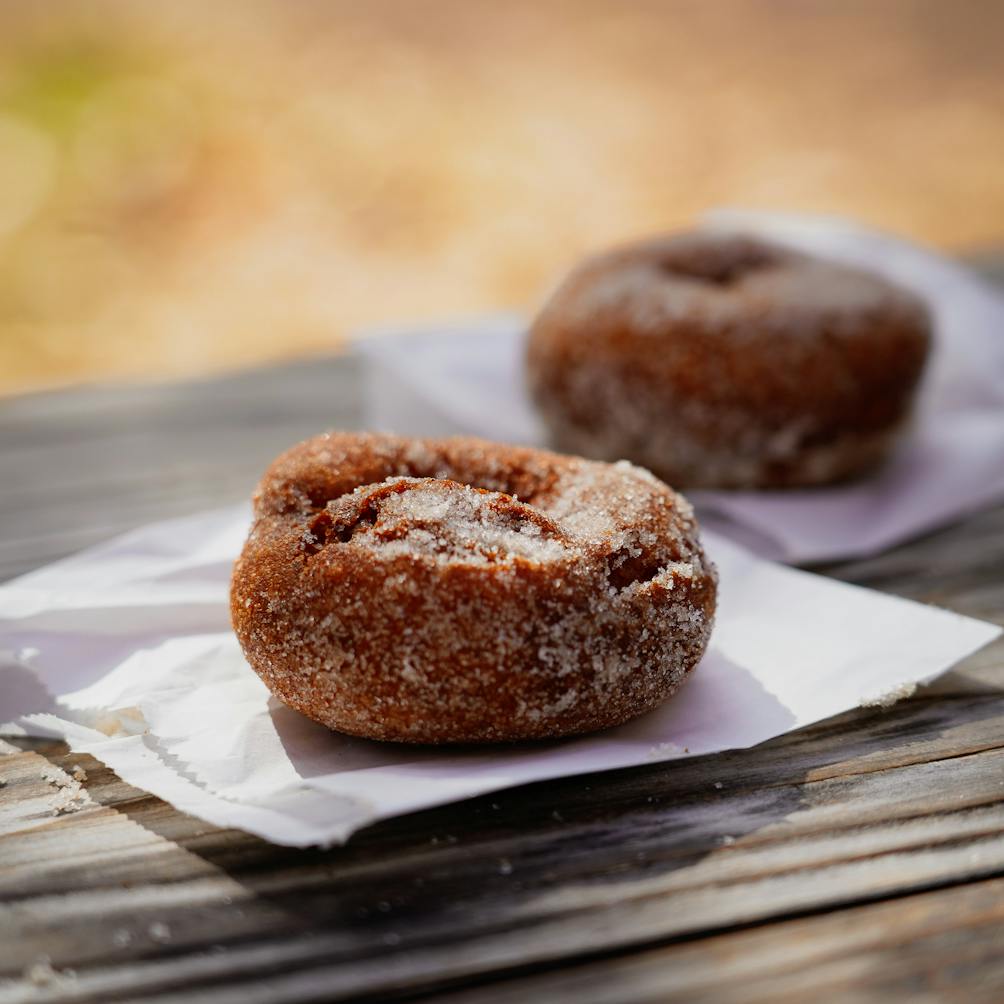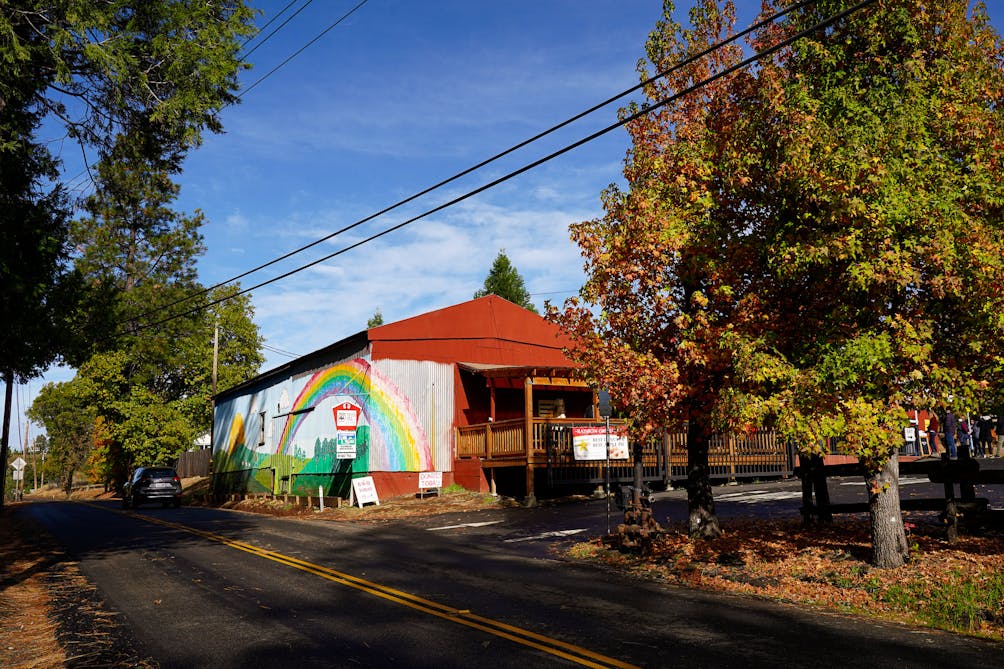 If your donut experience doesn't go beyond Krispy Kreme, then you're in for a treat at Rainbow Orchards, home of the hot apple cider donut. This warm, fried apple cider treat is light and oh-so-tasty. The sprawling outdoors lawn with plenty of picnic tables evokes an ambience rivaling a Vermont farm in fall, with crisp air and crisp apples.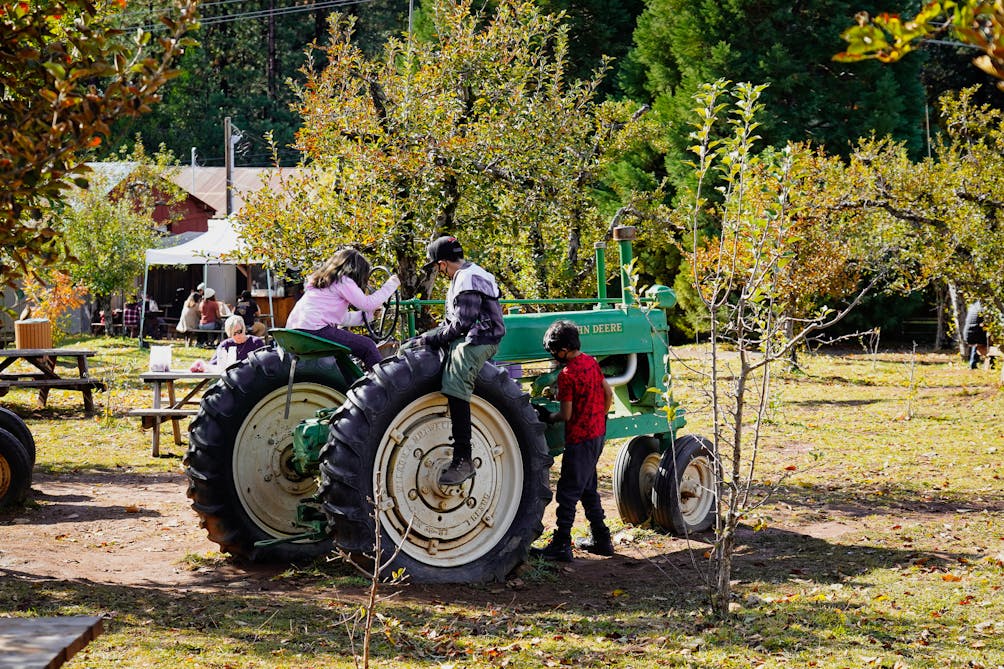 The airy Bake Shop and Apple Barn is where you can order a dozen donuts or a few singles and a hot apple cider or coffee. You can also pick up apples and pie. Also on site, outdoors wine tasting and bbq food stands (at least, when we visited on a recent Saturday). When the weather's chilly and you've got a hot donut and apple cider, sitting at a picnic table surrounded by fall foliage, you just feel like you're … seeing a rainbow!
Tip: Arrive early; it gets busy!
Explore the El Dorado Trail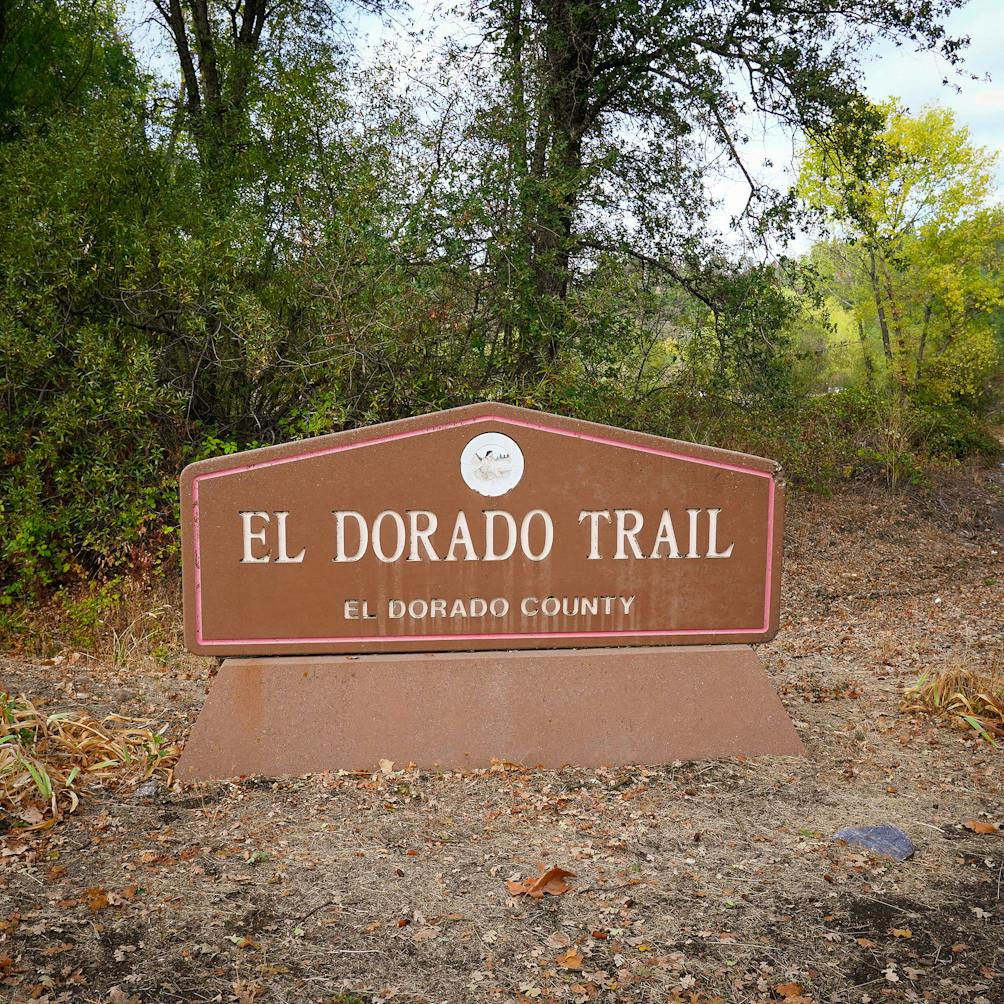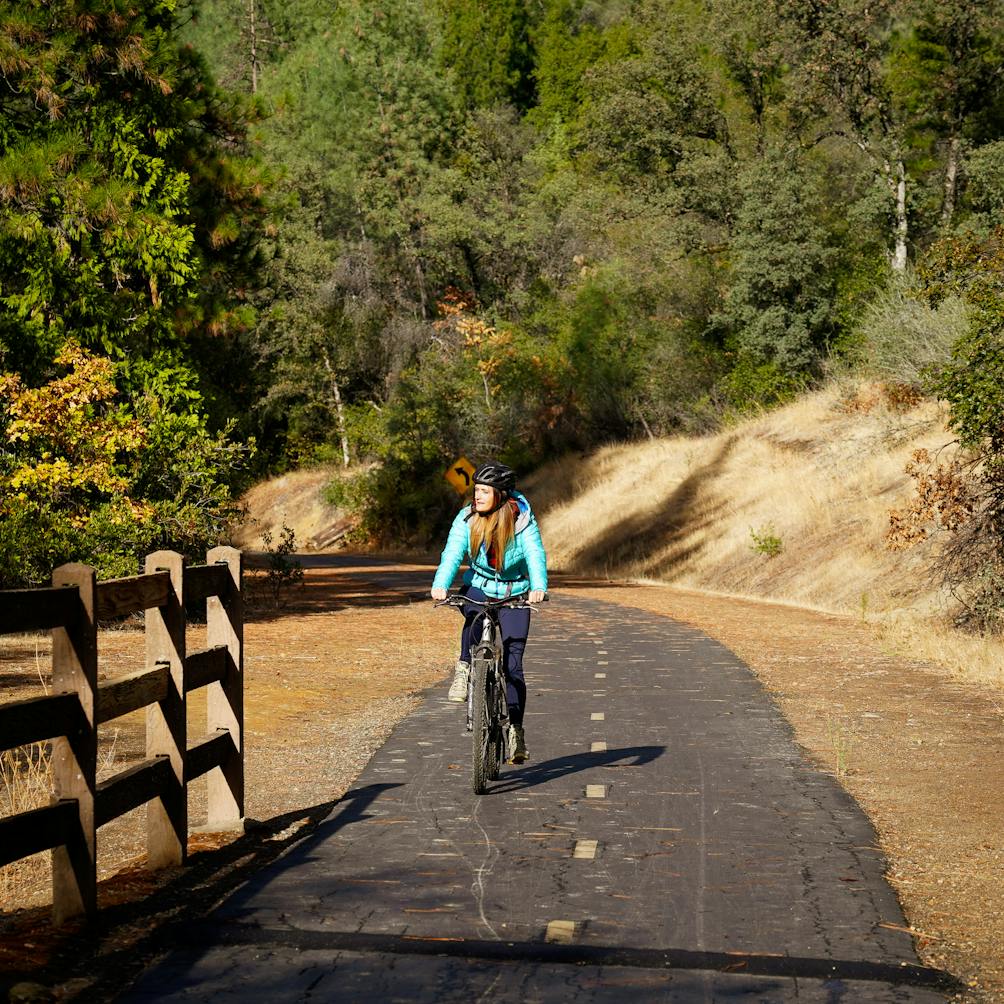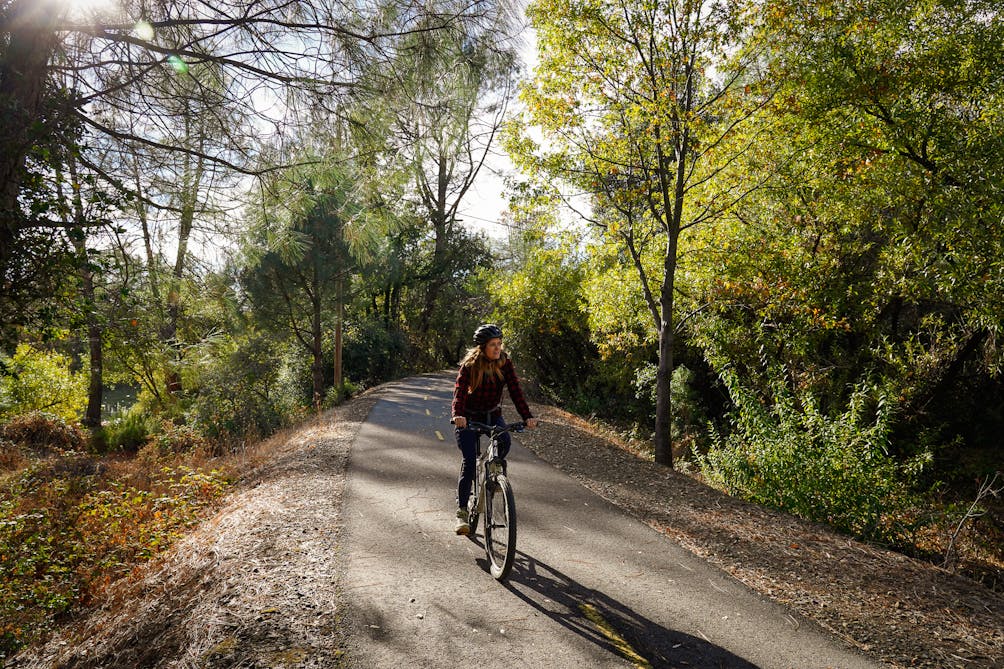 Step out of the car and onto the trail. The El Dorado Trail is a multi-use trail through the county with 12.5 paved miles. There are several ways to start the trail. If you're looking for a nice bike ride or walk through the beautiful foothills, then start at Jacquier Road trailhead (map) and head east.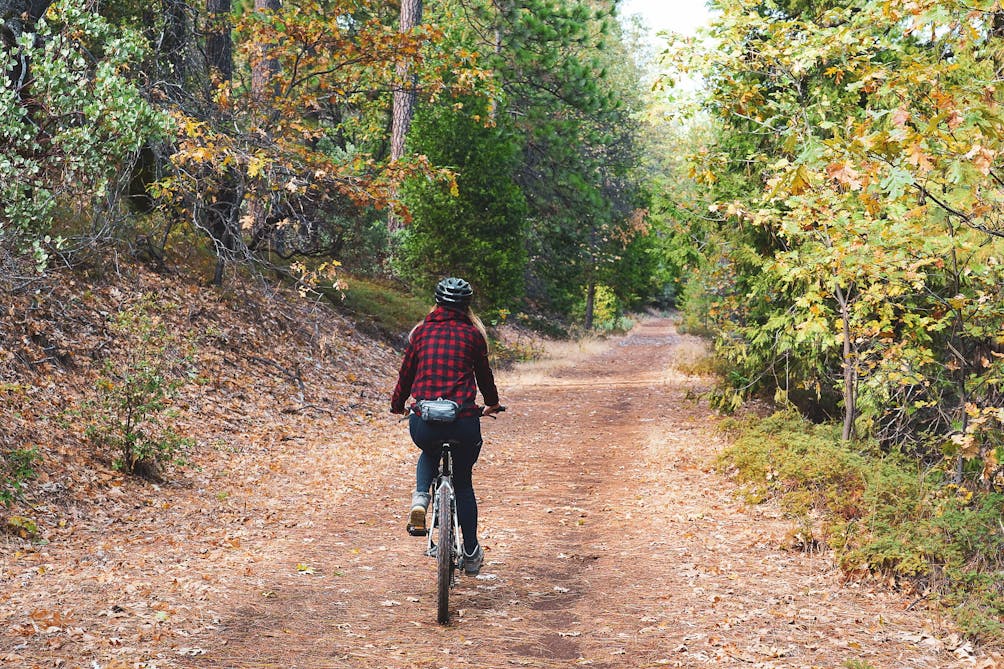 You'll have pavement for 3.5 miles (7 mile round-trip). Pedal the trail that ascends so gently it's almost imperceptible (though you may have to switch to an easier gear). You'll pass over the freeway on a pedestrian bridge (no cars). Keep rolling amid a forest flanked by charming gold country homes, and a forest filled with the earth tones of fall. The pavement eventually runs out, a good place to turn around. Or you can continue onto the wide dirt trail that's flat and uncomplicated. Flip it whenever you're ready. A bonus: The ride back is mostly a coaster—very little pedaling required … wheeeeeee!
TIP: For those who may be more serious about their bike rides and seek a longer route to ride, start the El Dorado Trail from downtown Placerville.
Foothill Swirl
El Dorado County is one of California's oldest wine-producing areas. The wine here is diverse and delicious, and pairs beautifully with the dramatic views. Bring your own lunch and sit outside at Placerville's historic Boeger Winery (reservation is recommended).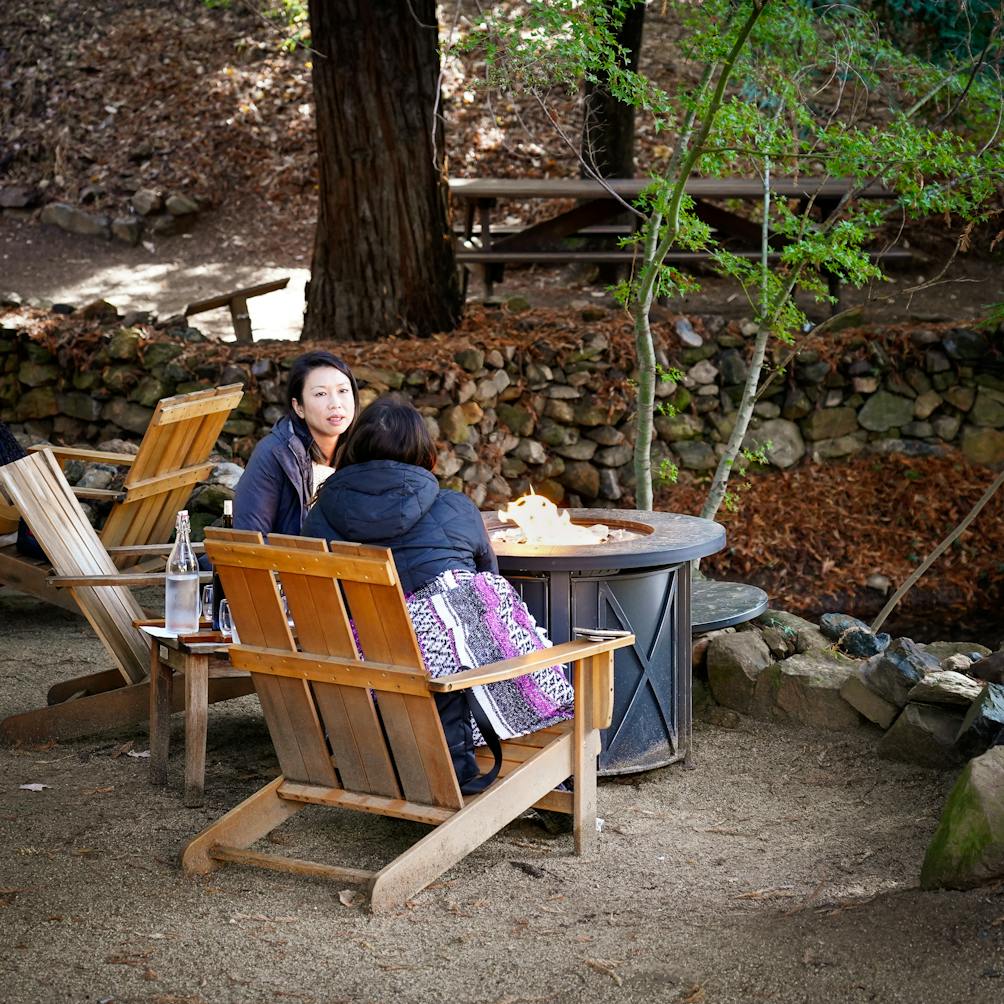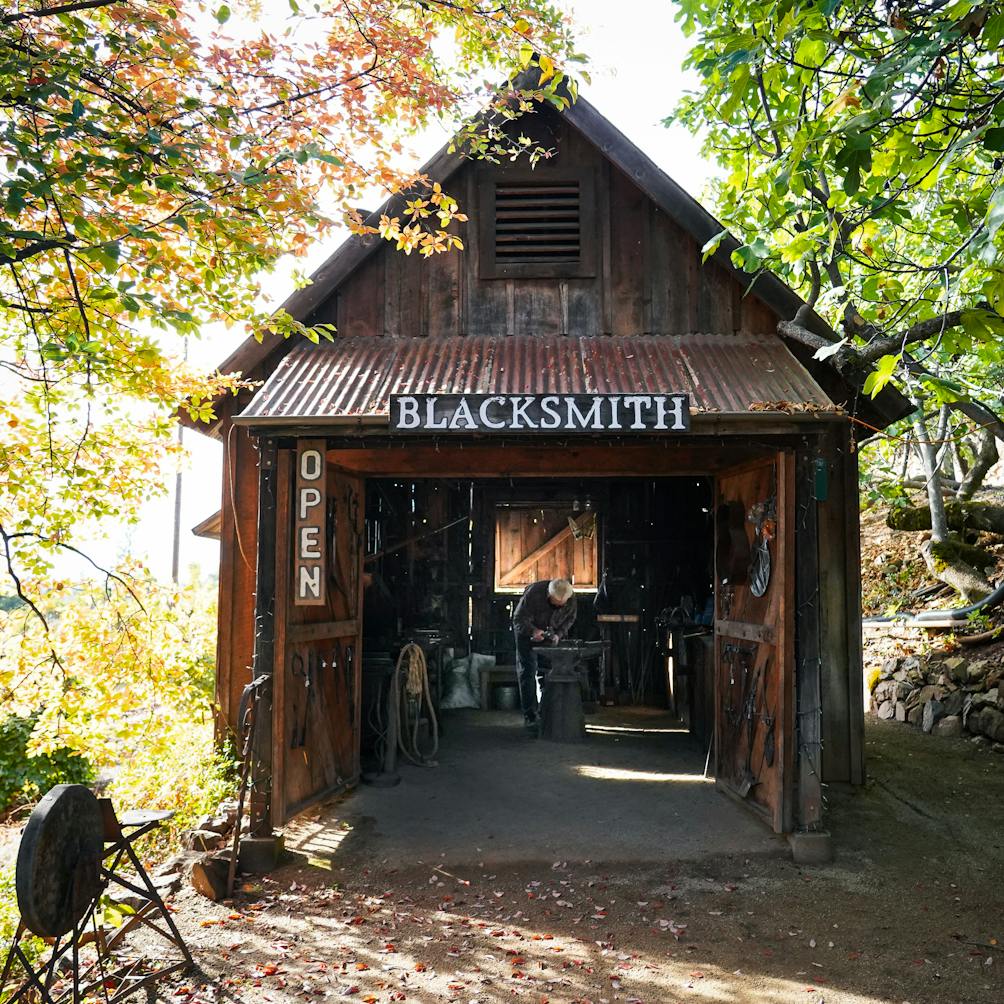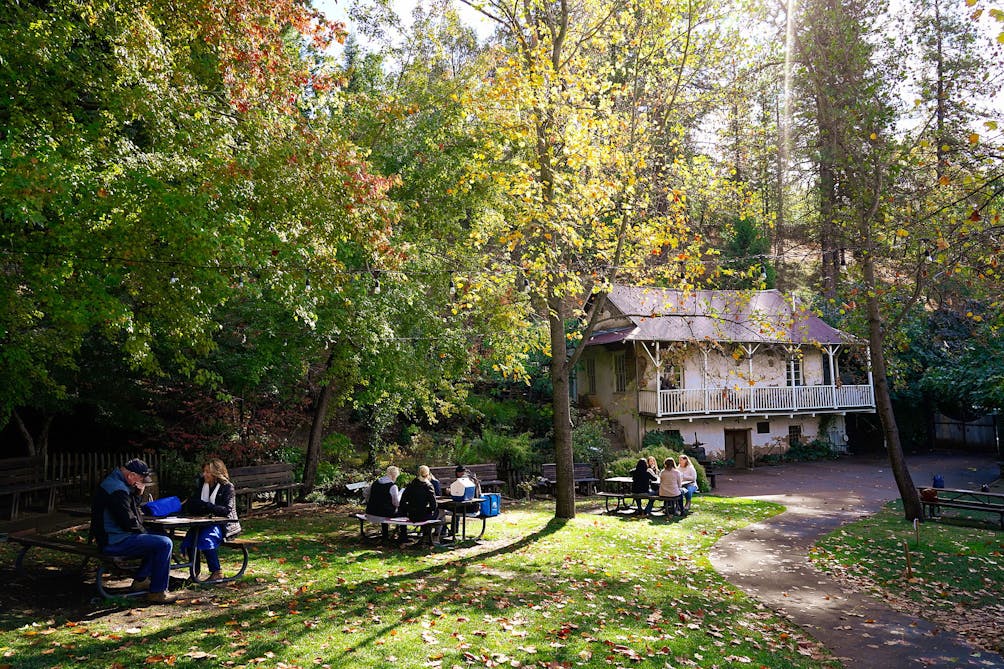 This historic winery has ties back to the Gold Rush days where it once was a fruit and nut farm as well as distillery and winery. Today it's known for its Barbera, Zinfandel, and lovely estate grounds with several picnic tables, patio-style seating, and small fire pits for groups who want to be extra toasty while tasting. Pop into the old blacksmith shop for a real throwback. Tip: Book ahead!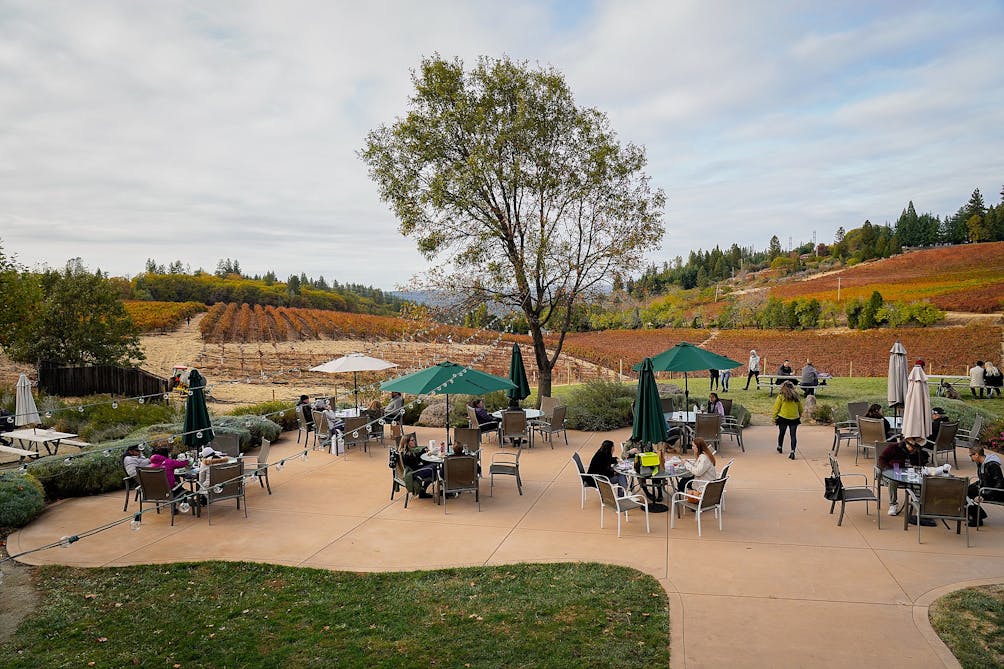 If you like your bold reds combined with even bolder views, then head for Lava Cap Winery. This family-run winery high in the foothills prides itself on mountain-grown grapes planted in unique volcanic soil (the "lava cap"). Book a patio table or nab a picnic table on their sprawling grounds overlooking vineyards and out to the rolling hills. Do a tasting or order a bottle. We liked the Barbera.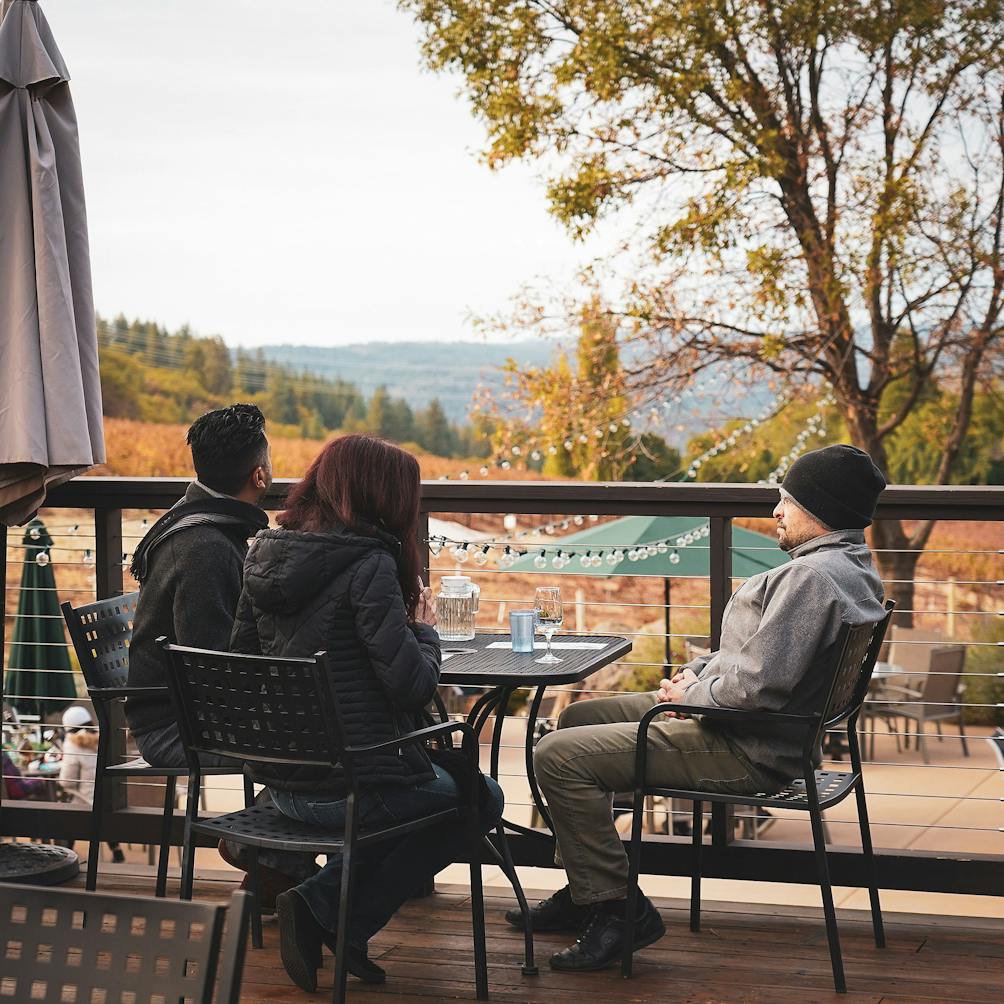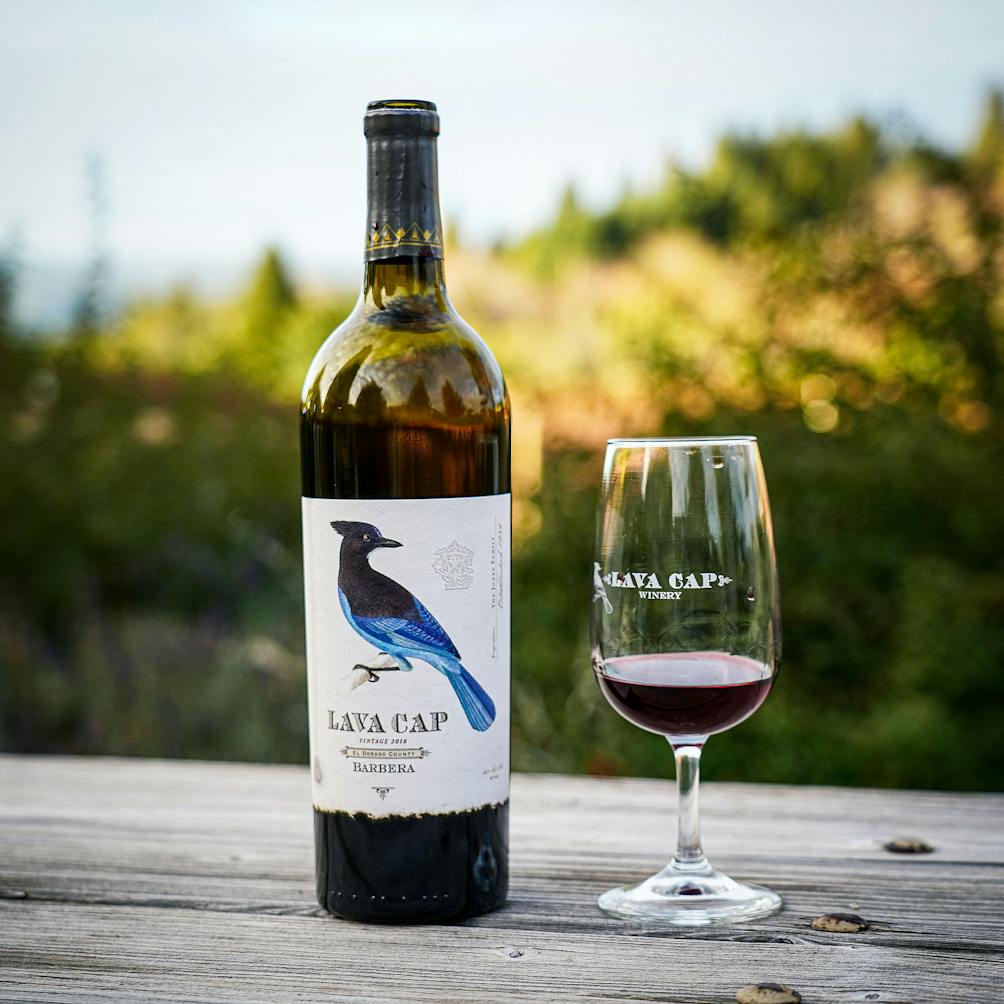 Pie in the Sky
Delfino Farms has a lot going on: It's got a bakery, a winery, a cider distillery, and panoramic views over the autumn-clad foothills.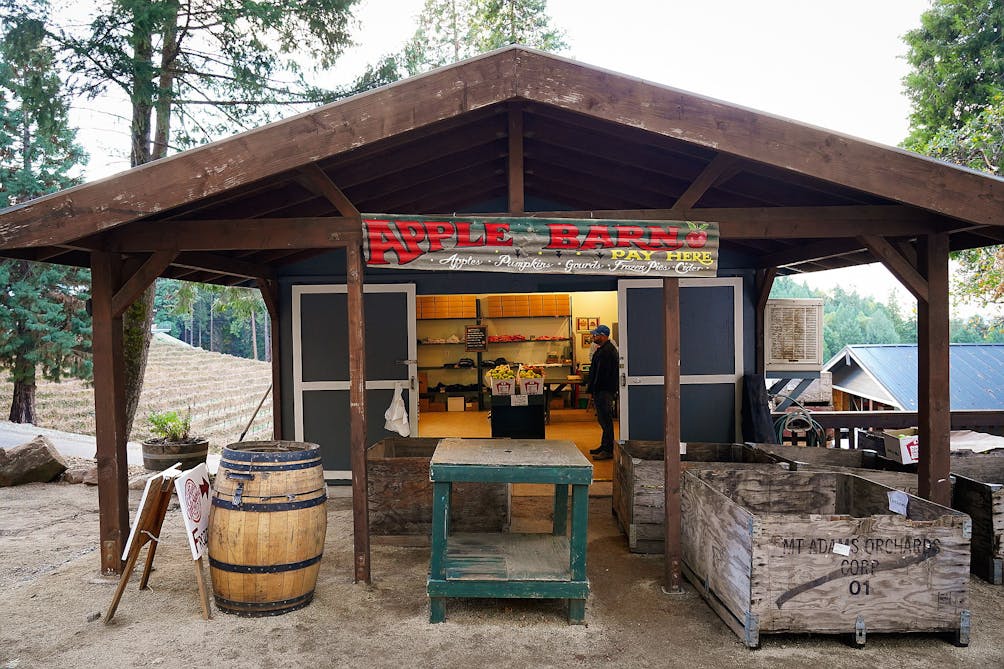 Check it all out, but don't miss getting a slice of the Walkin' Pie with a scoop of ice cream. We're not sure if it's the apples or the incredibly crispy crust that makes this thing so damn good. But damn, it's good! Bundle up (there are picnic tables to enjoy your treat outside) and go!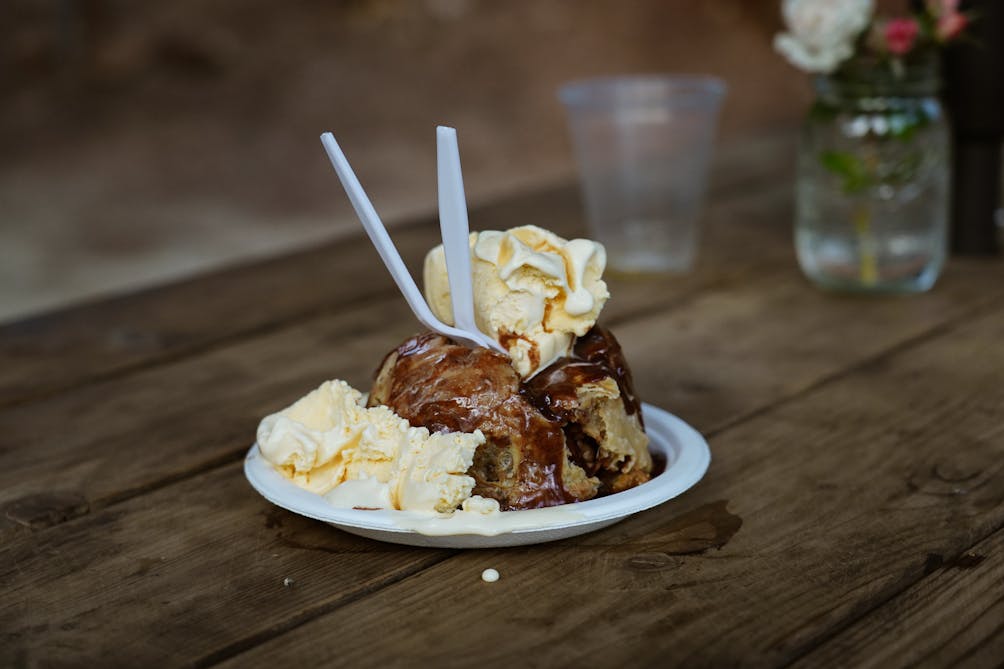 Brew Crew
If your idea of holiday cheer is beer, head to Jack Russell Farm Brewery for a seasonal IPA, a hard cider, or some tasty mead. Enjoy it at one of the picnic tables dotting the expansive outdoor space. Sunsets here are beautiful but you'll want to be bundled up, there are no firepits here ... but the pink glow of the setting sun will warm your heart. Awww.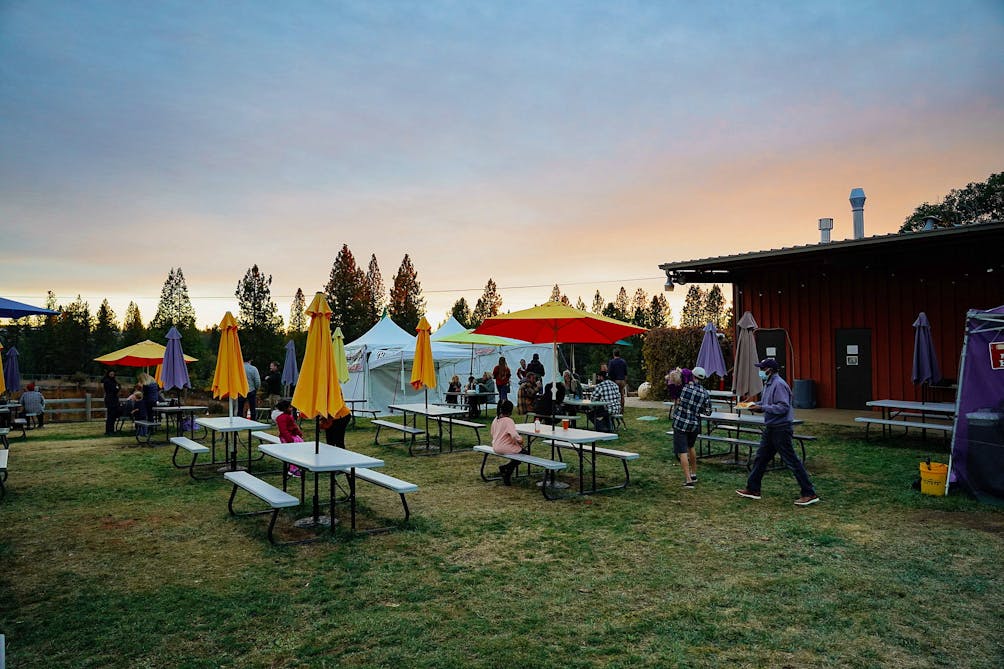 Christmas Tree Farm Bonus: While driving in Apple Hill you're going to pass a Christmas tree farm (or four). We're just saying … holiday rooooad!
LISTEN TO THE PODCAST: In the episode "Pandemic Autumn Outings" Weekend Sherpa co-founders discuss their trip to Apple Hill!
Check out the Apple Hill website for maps, news, and open hours.
Bring the Outdoors to Your Inbox
Sign up for our weekly email and stay up to date on where to explore in California.
* No spam, that's a funky food!