Anchor Yourself in Anchorage
Best Summer Adventures in Anchorage Alaska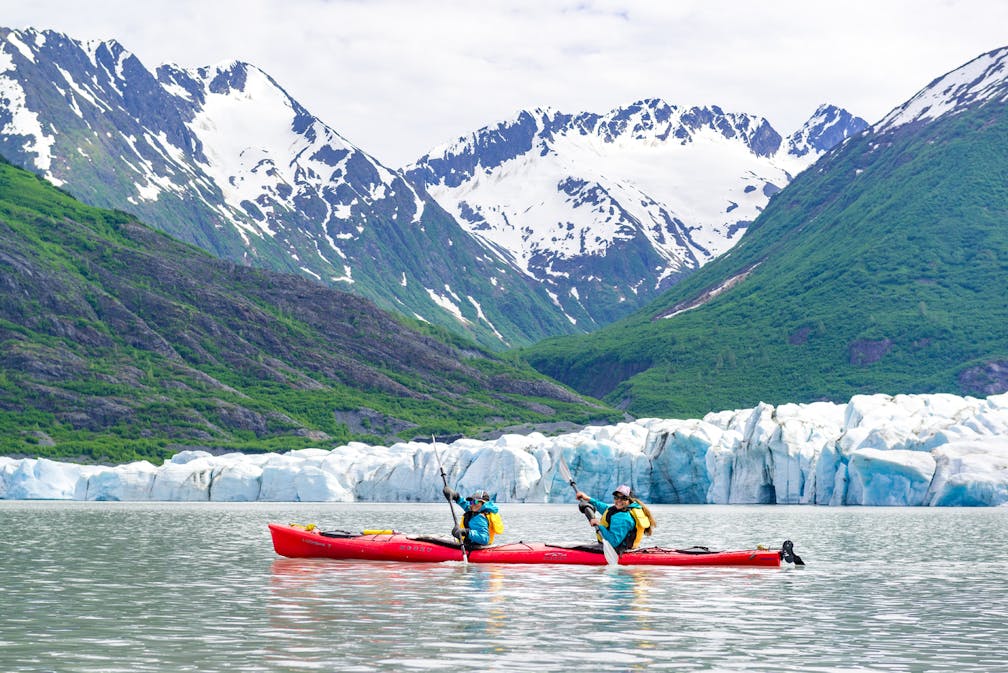 When it comes to the ultimate adventure basecamp, set your anchor in Anchorage. Located at the base of the Chugach Mountains, Anchorage gets you easy access to 60 glaciers to see, paddle up to, hike, fly over, or climb. Mix up your adventures with urban fun too. You can hike and bike on over 200 miles of trails in Anchorage for wondrous nature, waterside beauty, and detours to sample some glacier-sourced craft beer. Listen to the sound of a glacier calving while out on a day cruise, then listen to live music at Town Square Park. Anchorage locals are some of the friendliest you'll encounter, although the 1,500 local moose can be bullheaded. Get the best of Alaska from Anchorage!
Glacier Drives, Hikes, and Climbs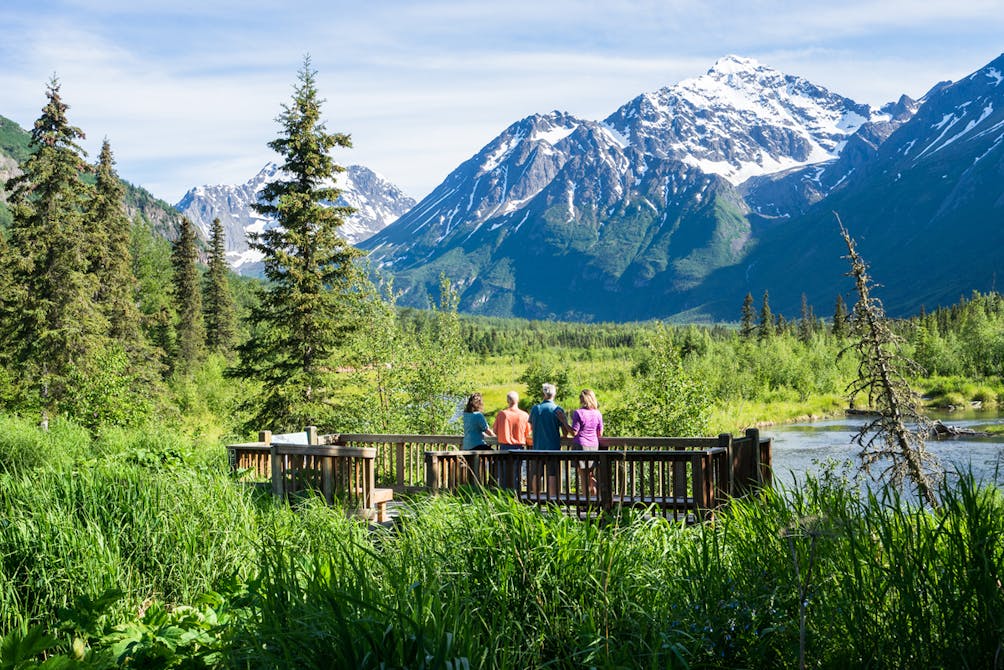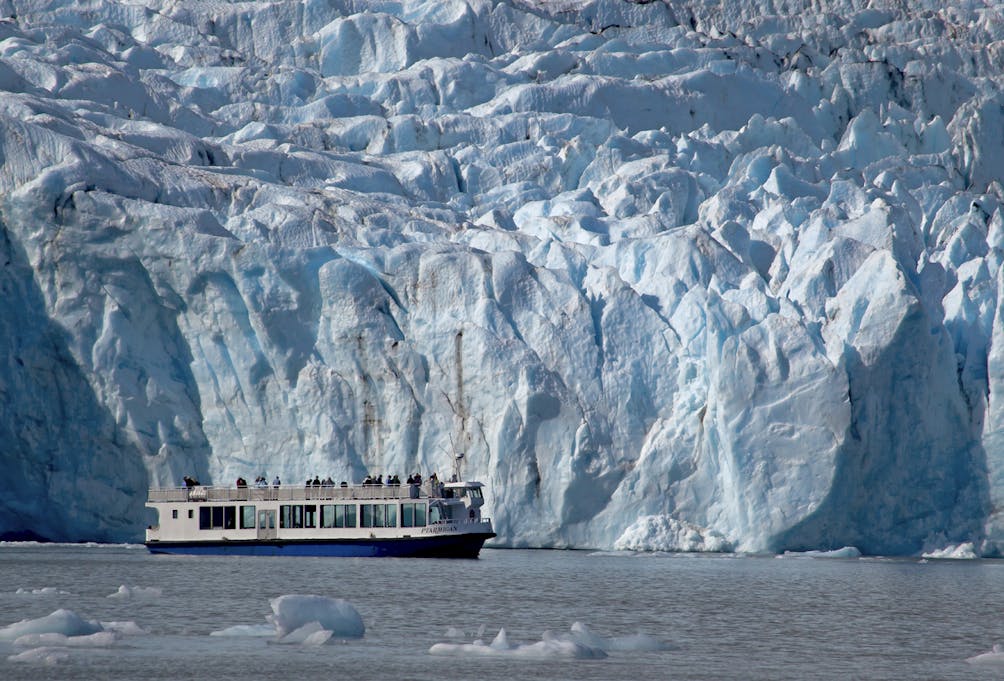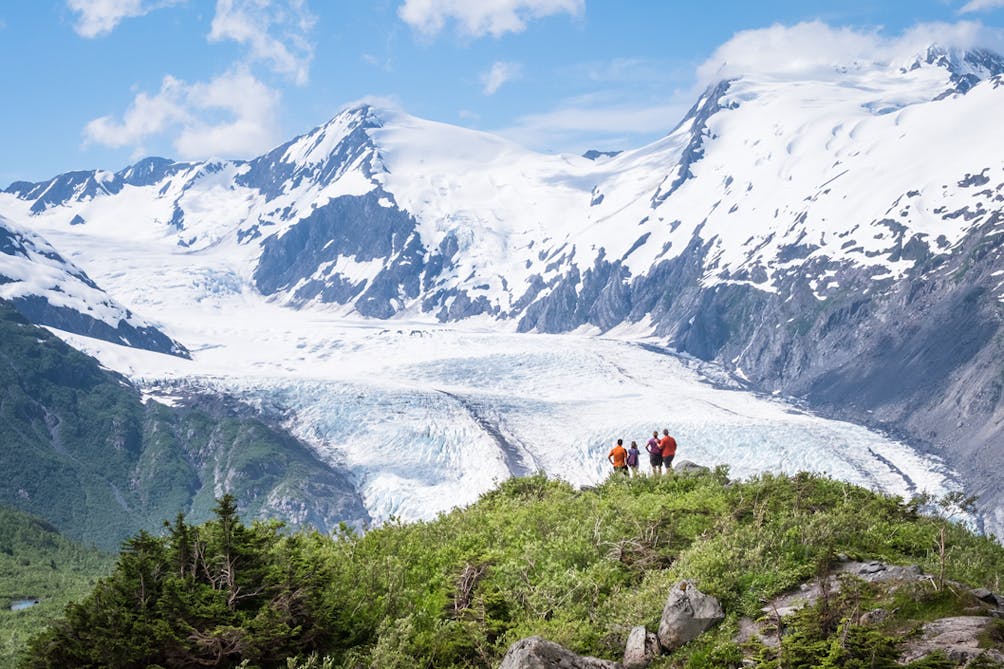 Talk about glaciers galore! Alaska has the country's greatest concentration of glaciers. Base yourself in Anchorage and you'll have your pick from 60 of them within 50 miles. Kayak or take a boat ride in stunning Prince William Sound, or float at the face of the Portage Glacier. Like vertical adventures? Book an experienced guide to climb one of Alaska's glaciers, even if you're a novice. Small boat trips leave out of Seward. Hikers can get to the Byron Glacier trailhead from Anchorage and enjoy a short day hike along Byron Creek amid diverse landscape, hiking by aspen trees and boulders en route to the stunning glacier. Don't miss one of the most popular day hike spots in the Chugach Mountains near Anchorage: Raven Glacier via the Crow Pass Trail. The trail has some terrific overlooks for getting broad and in-depth views of the glacier. Or just get in the car and go on a scenic drive. You can't beat the beautiful Matanuska Glacier for a highway-accessible day trip from Anchorage.
National Parks Go Big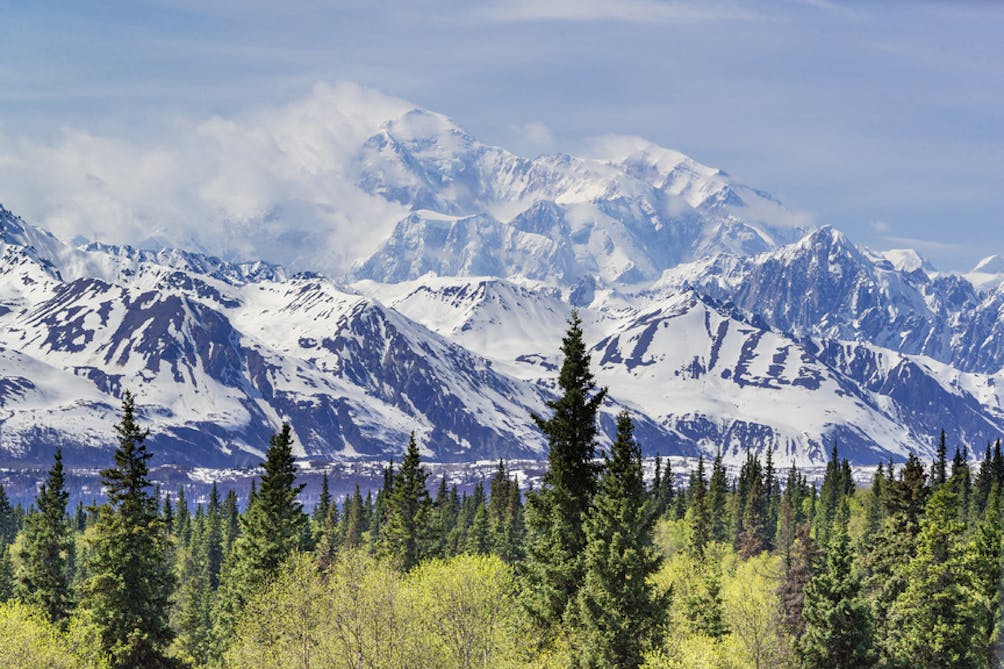 Alaska holds more than half of the country's national park lands, and Anchorage gives you easy access to five. Be mesmerized by glaciers bigger than the size of Rhode Island at Wrangell-Saint Elias—America's largest national park. Watch whales feed beside glaciers at Kenai Fjords National Park, and stand in awe of North America's tallest peak at Denali National Park. Pro Tip: Visit the Alaska Public Lands Information Center in Anchorage for all the details, maps, and park ranger tips.
See All the National Parks Near Anchorage
Look Out for Locals!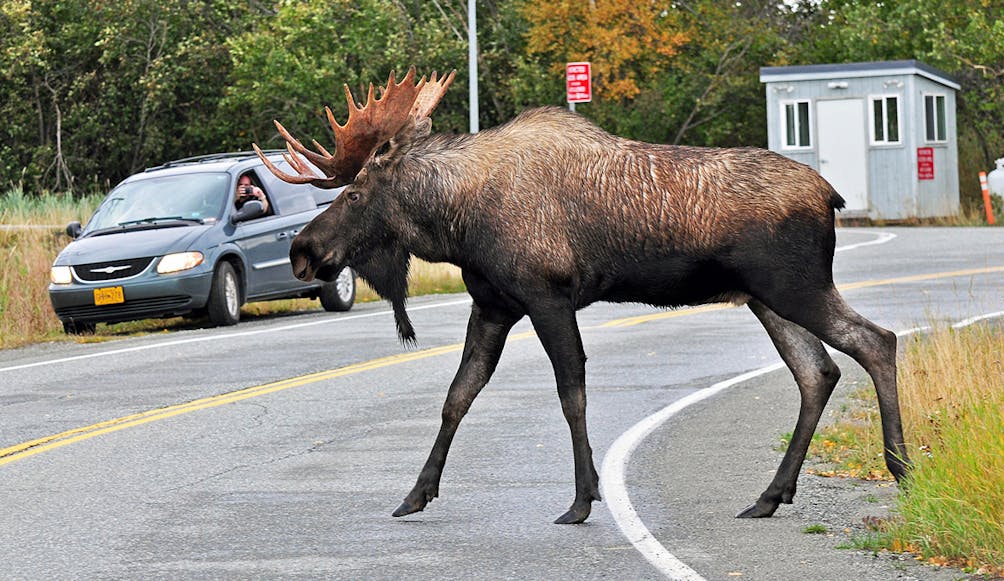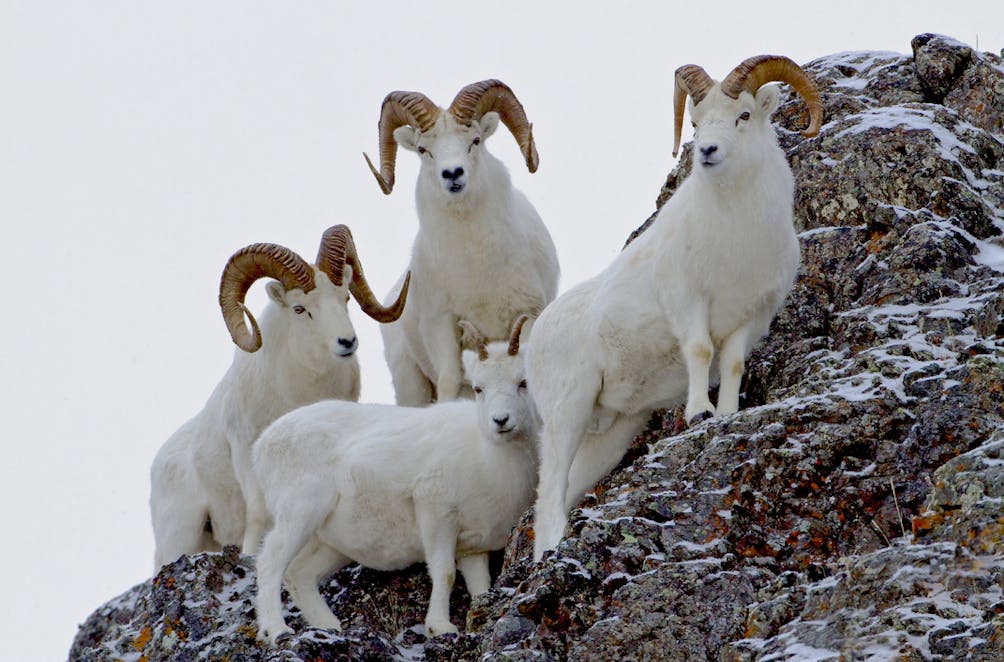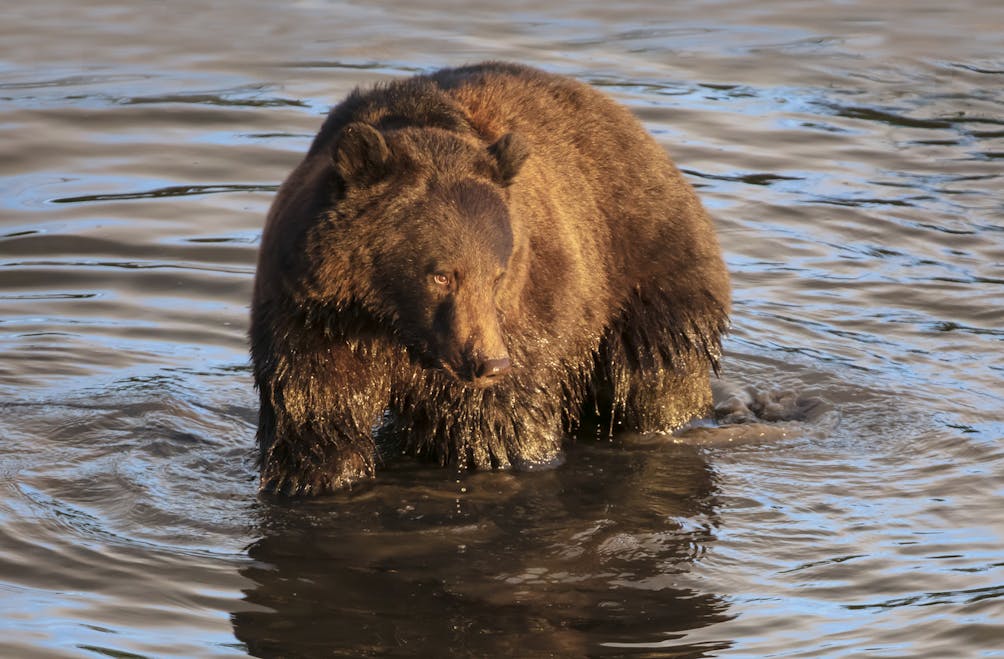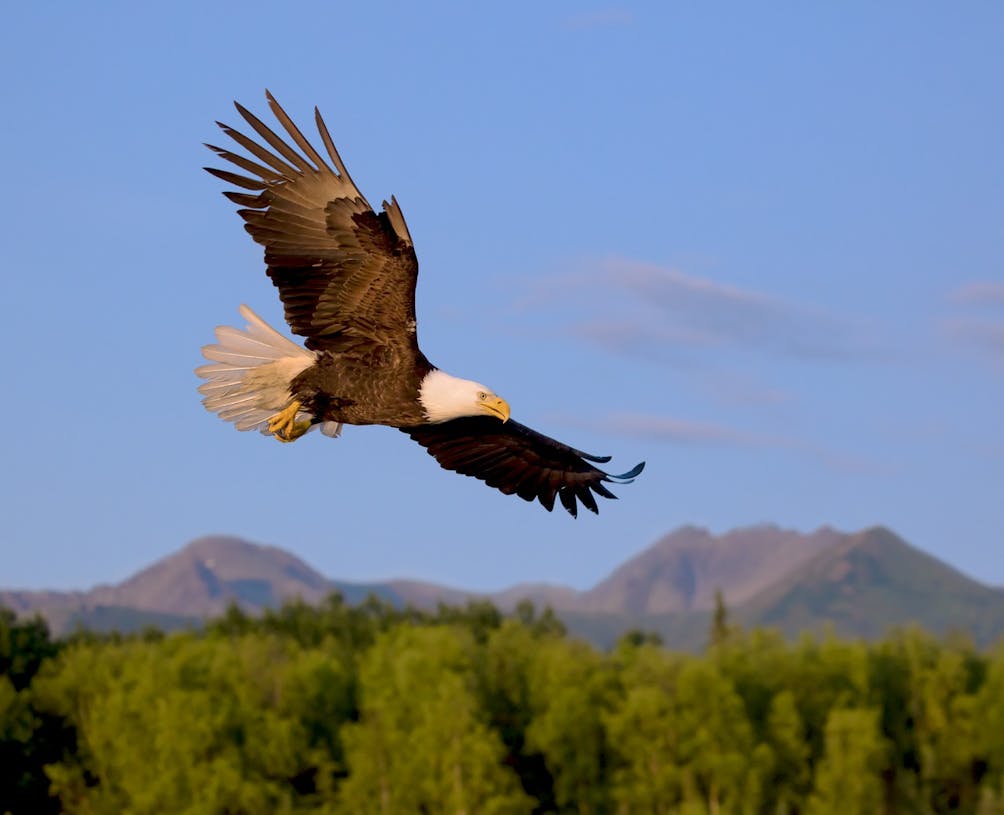 Anchorage and its surrounding areas are home to some very popular locals: moose, bears, bald eagles, beluga whales, even Dall sheep. Alaska is the only state with three species of bear—black, brown, and polar—and Anchorage is right in the heart of bear country. For polar bears in Anchorage, head to the famous Alaska Zoo, and to see bears in the wild, take a short flight from Anchorage to Katmai, where brown bears (aka, grizzlies) snap up salmon from rushing waters. Head out for a scenic drive along Turnagain Arm on the lookout for beluga whales in the bay and Dall sheep along the steep hillsides of the Chugach Mountains.
Urban Meets Wild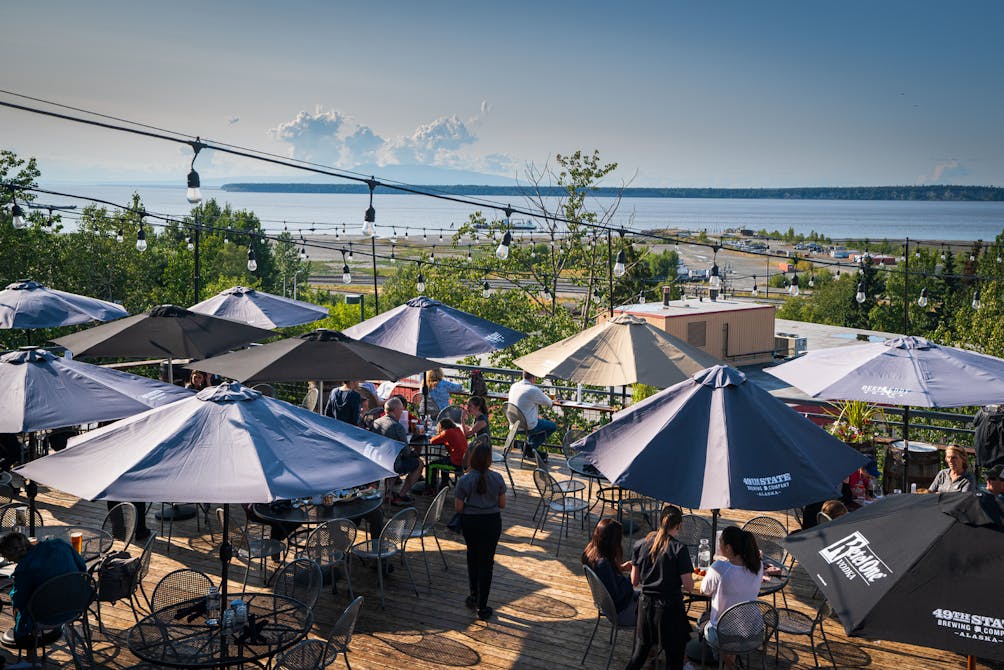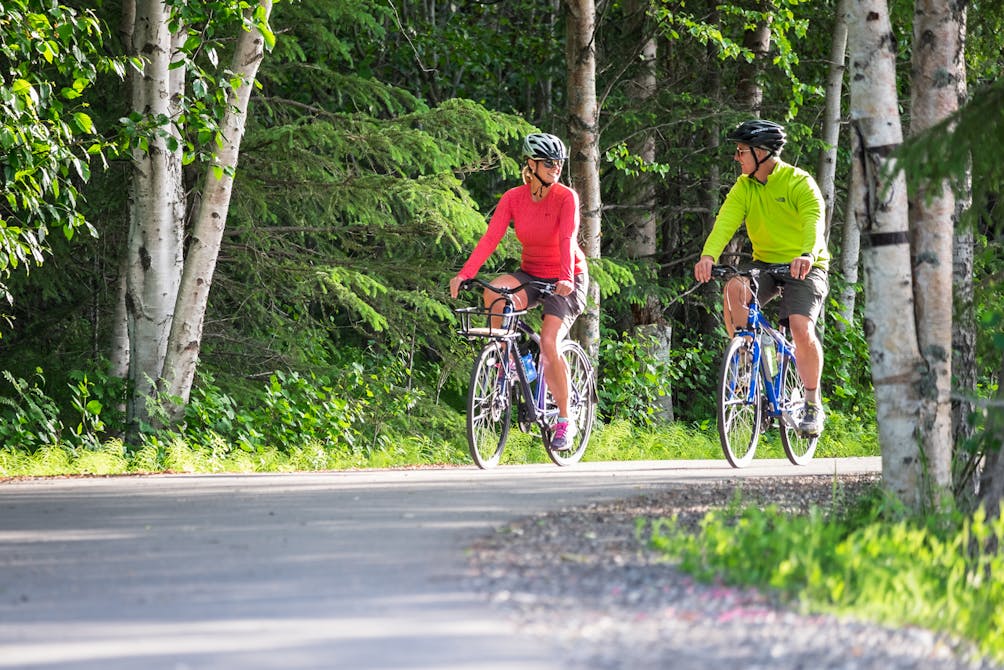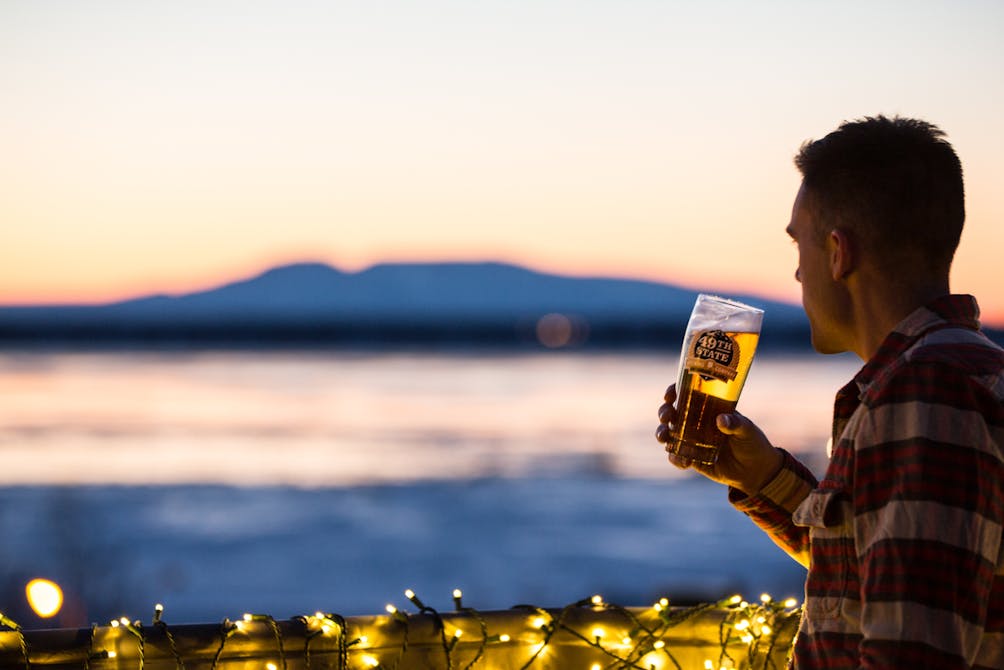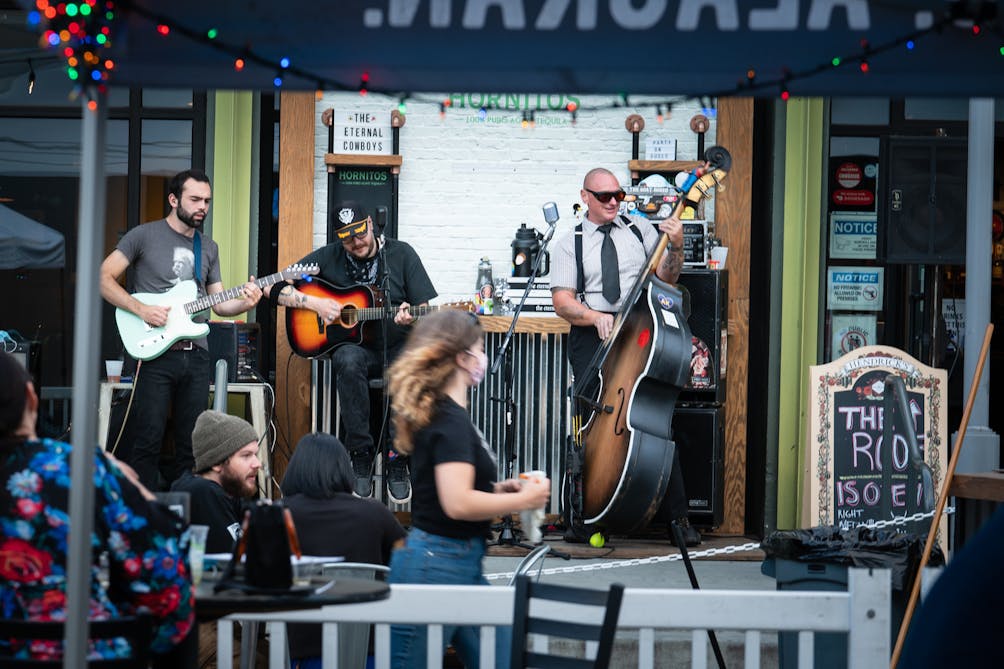 Adventure doesn't just surround you in Anchorage, it's found right in town too, with over 200 miles of trails. Rent a bike and pedal the paved Coastal Trail following the shore of Cook Inlet from downtown Anchorage to Kincaid Park. The abundant nature here is complemented by equally abundant urban comforts, from brew pubs to wine-tasting experiences and restaurants with locally sourced goodness like fresh fish, seasonal produce, and glacier-infused spirits.
Anchorage's Local Trails and Parks
Flightseeing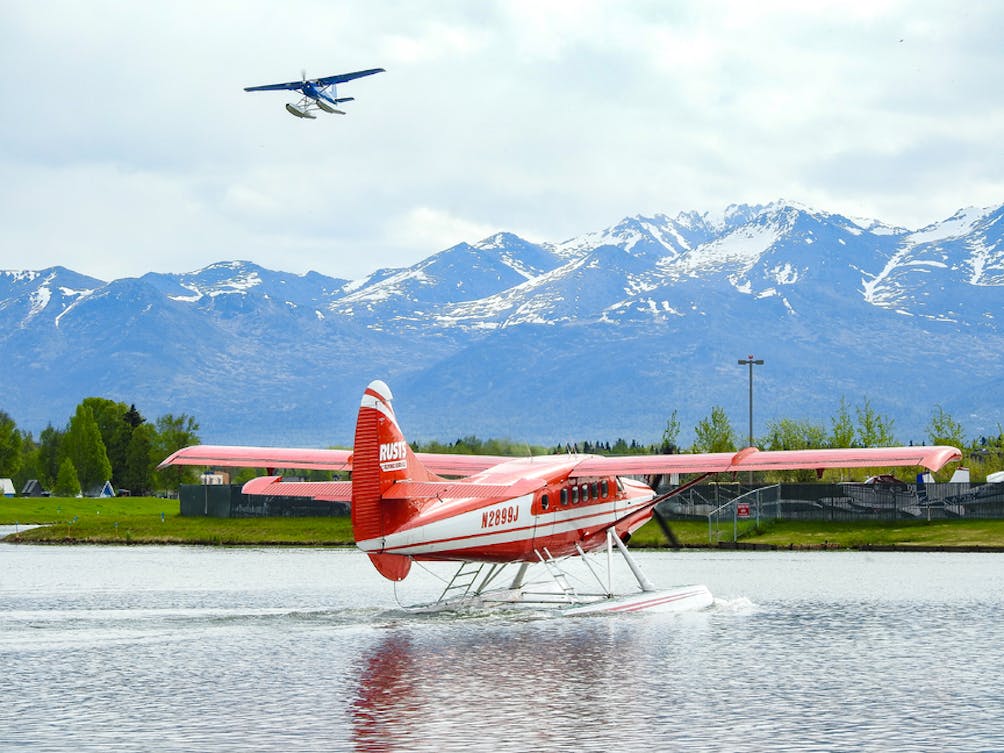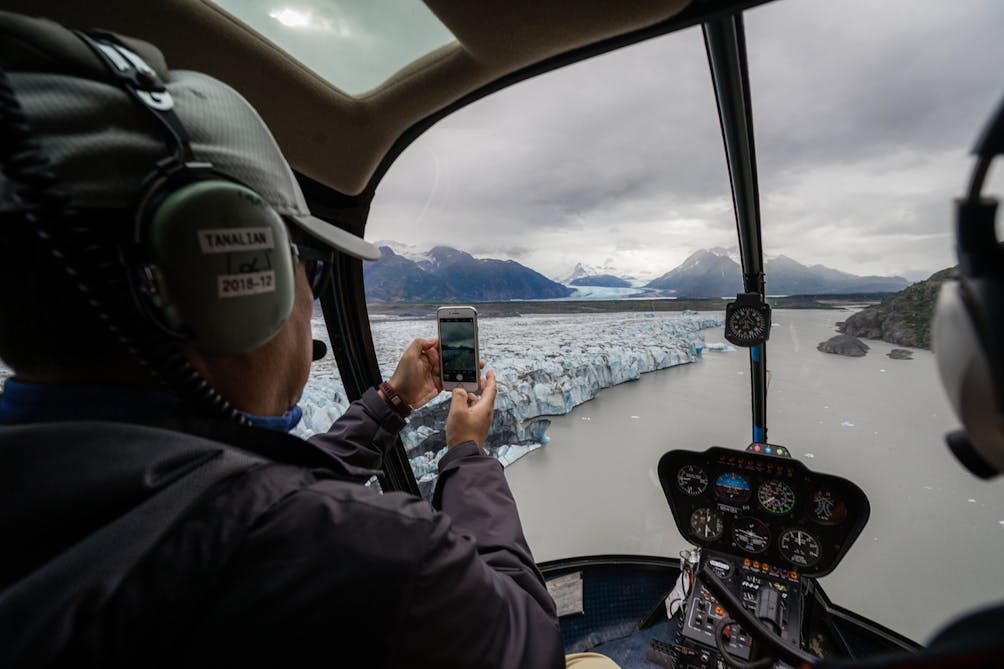 Alaska has about six times as many pilots as the national average and loads of seaplane bases, including the largest at Lake Hood. Board a small plane or helicopter for a flightseeing tour to see parts of Alaska that can't be accessed any other way. Anchorage is the daily departure point for flightseeing tours out to "the bush" for rural beauty among tidewater glaciers, snowfields, and mountains, including North America's tallest, Denali.
Anchor Yourself in Anchorage this Summer: See the Visitor Guide, Suggested Itineraries, and Places to Stay (including lakeside lodging.)
Bring the Outdoors to Your Inbox
Sign up for our weekly email and stay up to date on where to explore in California.
* No spam, that's a funky food!