Switchbacks and Sweeping Views
Bicycling the Donut Loop on the Palos Verdes Peninsula
A fierce workout and killer coastal views—that's the fabled Rancho Palos Verdes Donut Loop. One of the best road rides in SoCal, this 24-miler is named for its shape—a loop—and not, alas, for any actual donuts along the way. You can begin anywhere and ride in either direction. Clockwise means right turns only, but you won't be on the coast side of the road. Counterclockwise means some tricky left turns, but you'll be on the coast side, making selfie stops more dramatic. Getting lost is not an issue, as the streets all bear the same name, Palos Verdes Drive. Just remember north, west, south, and east, and follow the loop like circling a compass. Or a donut.
Abalone Cove Shoreline Park is a good place to park, and you can stay parked there until dusk. If you ride counterclockwise from the park, you'll tackle the challenging climb up Palos Verdes Drive East—6 miles of steep switchbacks—early in the ride. You will definitely feel the burn! This toughest part of the ride also boasts the best views—panoramas of the California coast, from the glittering mansions of Rancho PV to the ports of San Pedro and Long Beach. Once you enter the residential area, the ride gets more mild and includes flat and downhill stretches. Most of the 1,800 feet of climbing is behind you.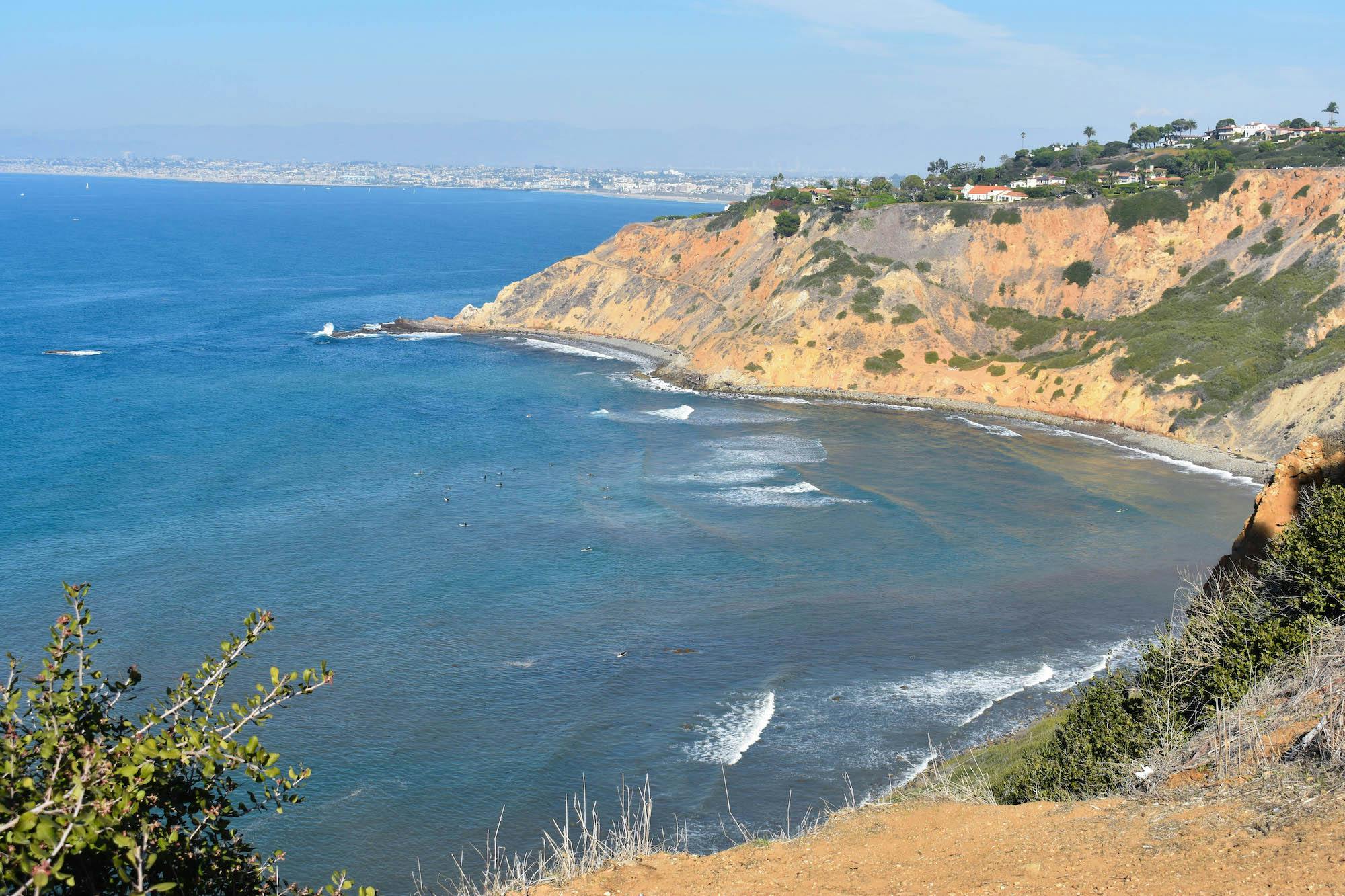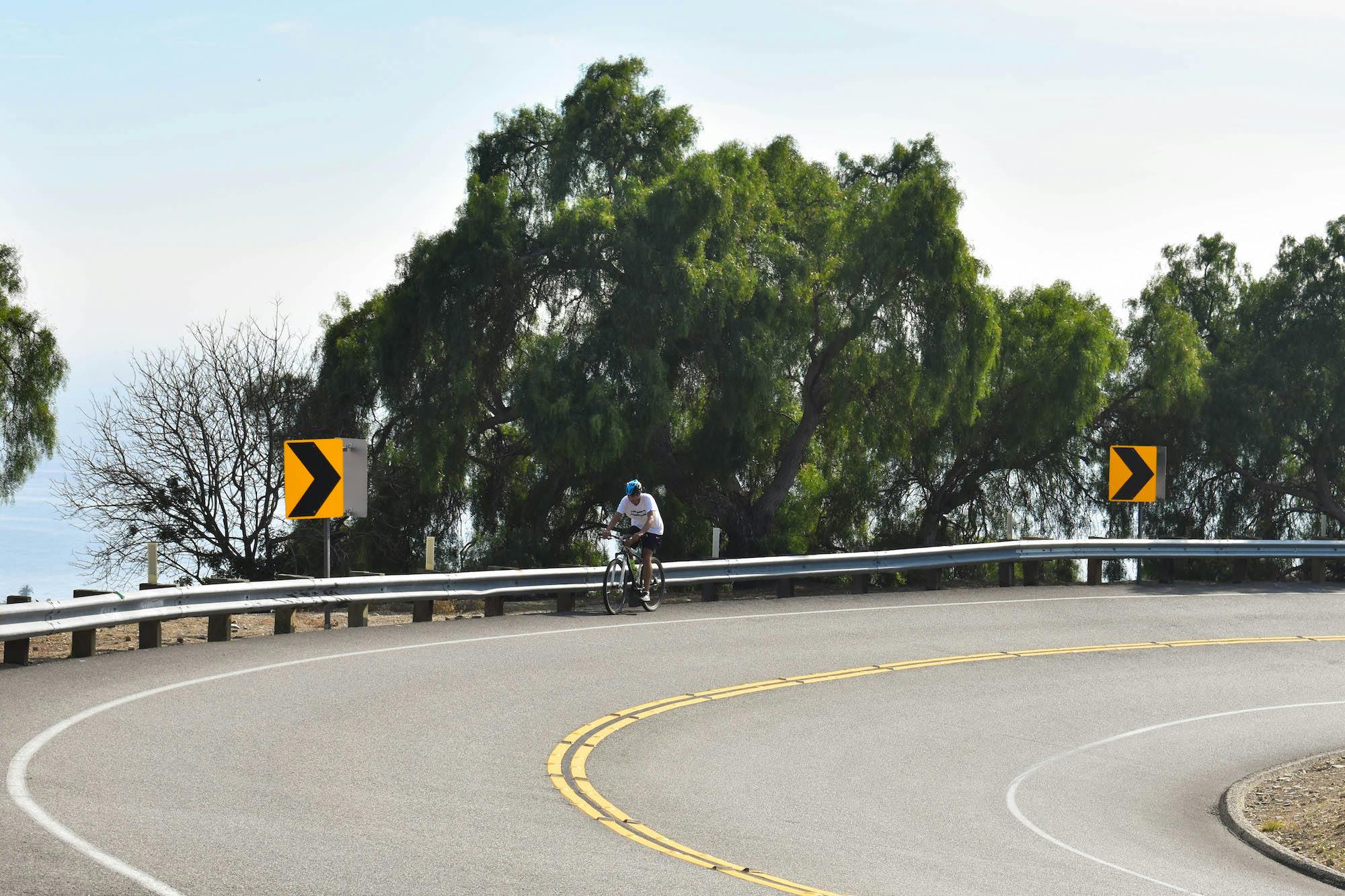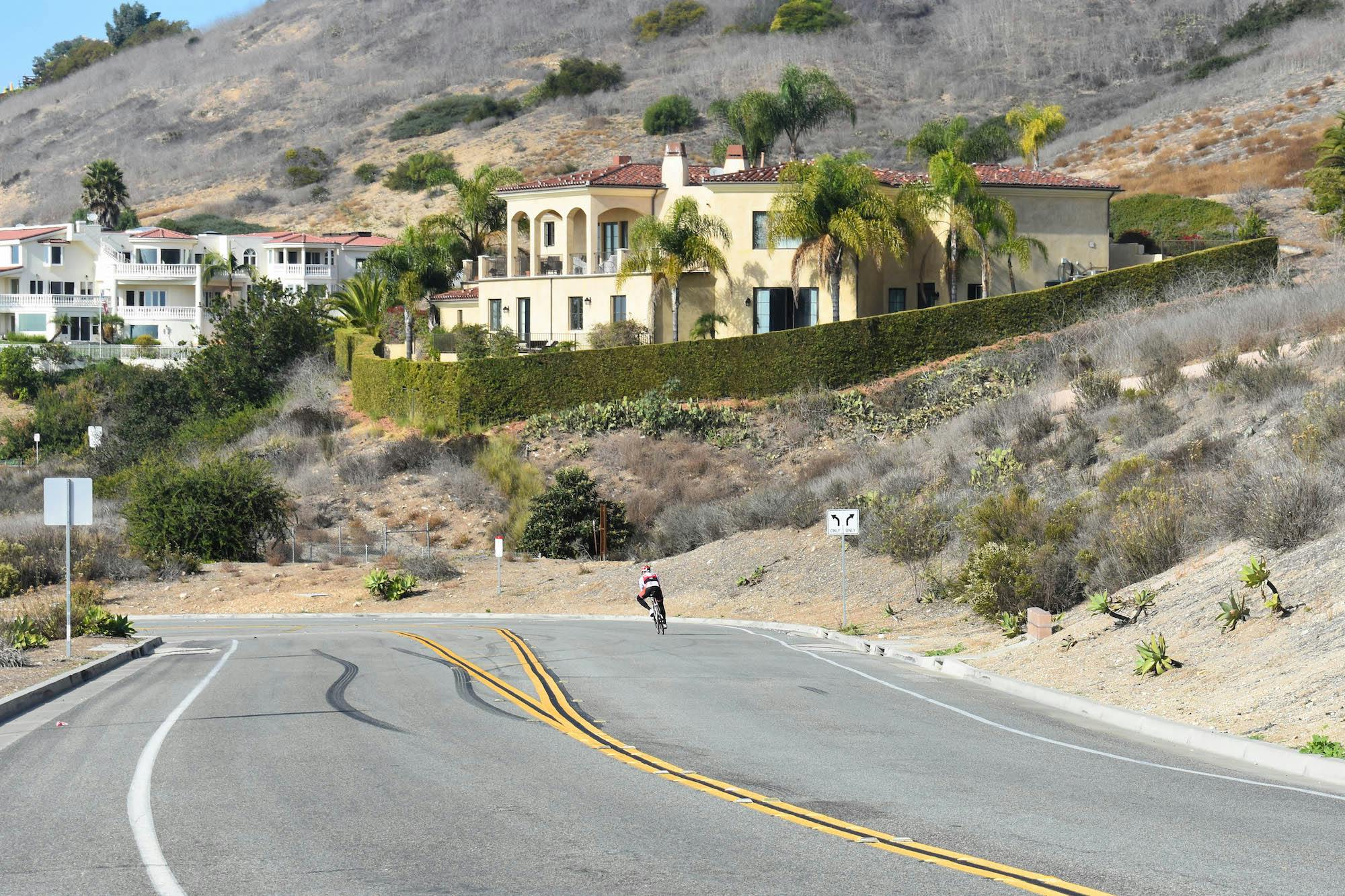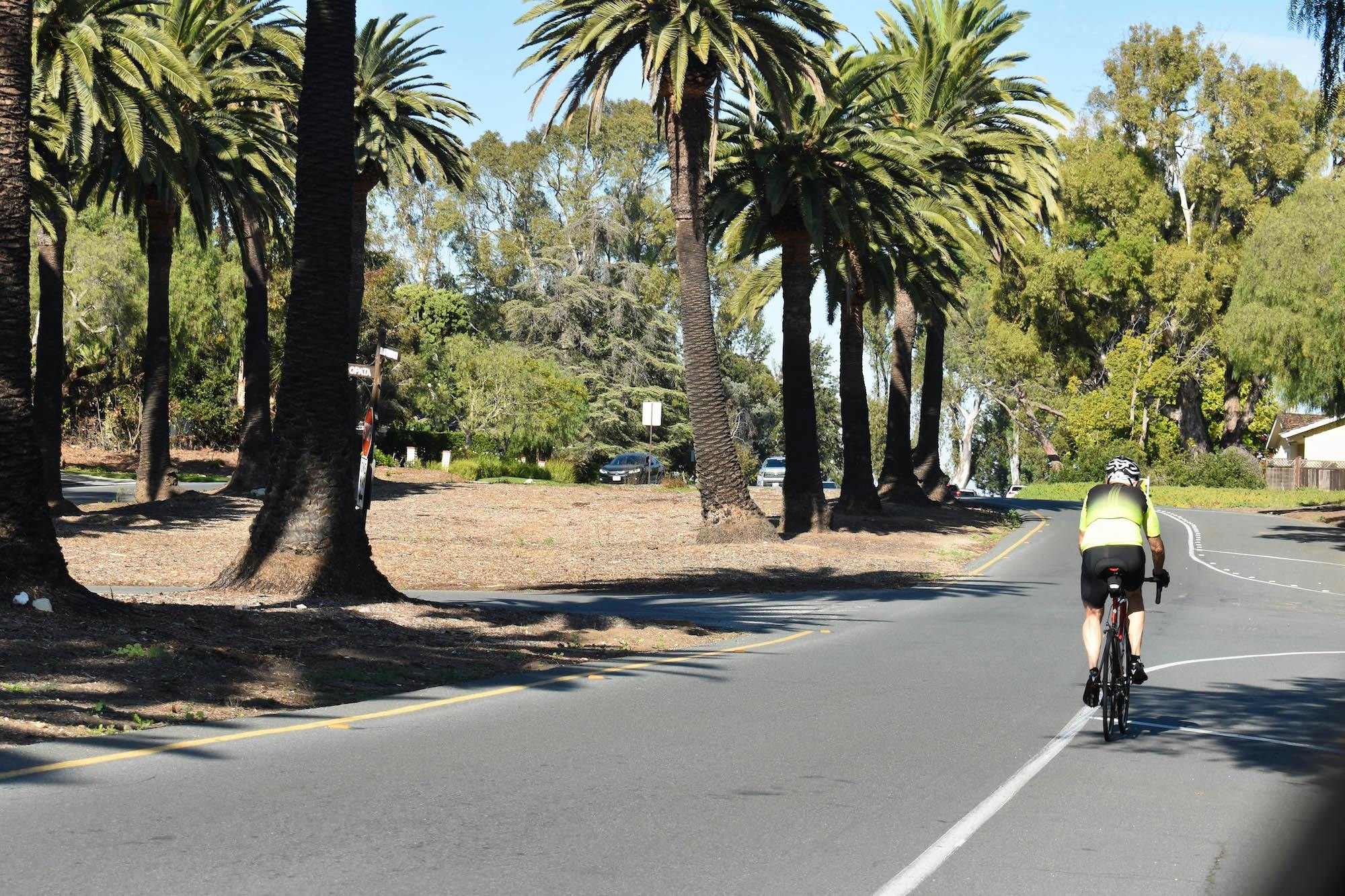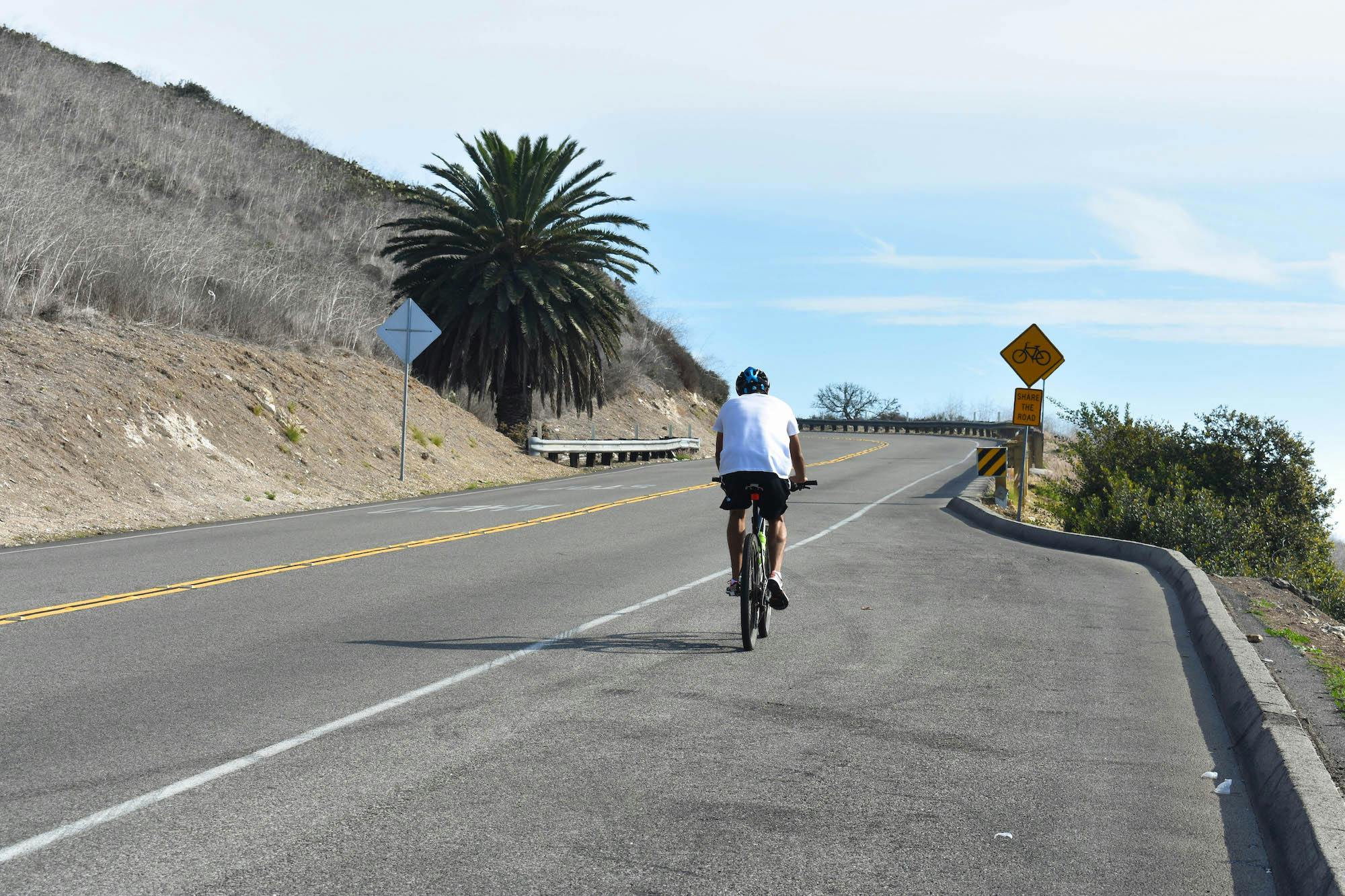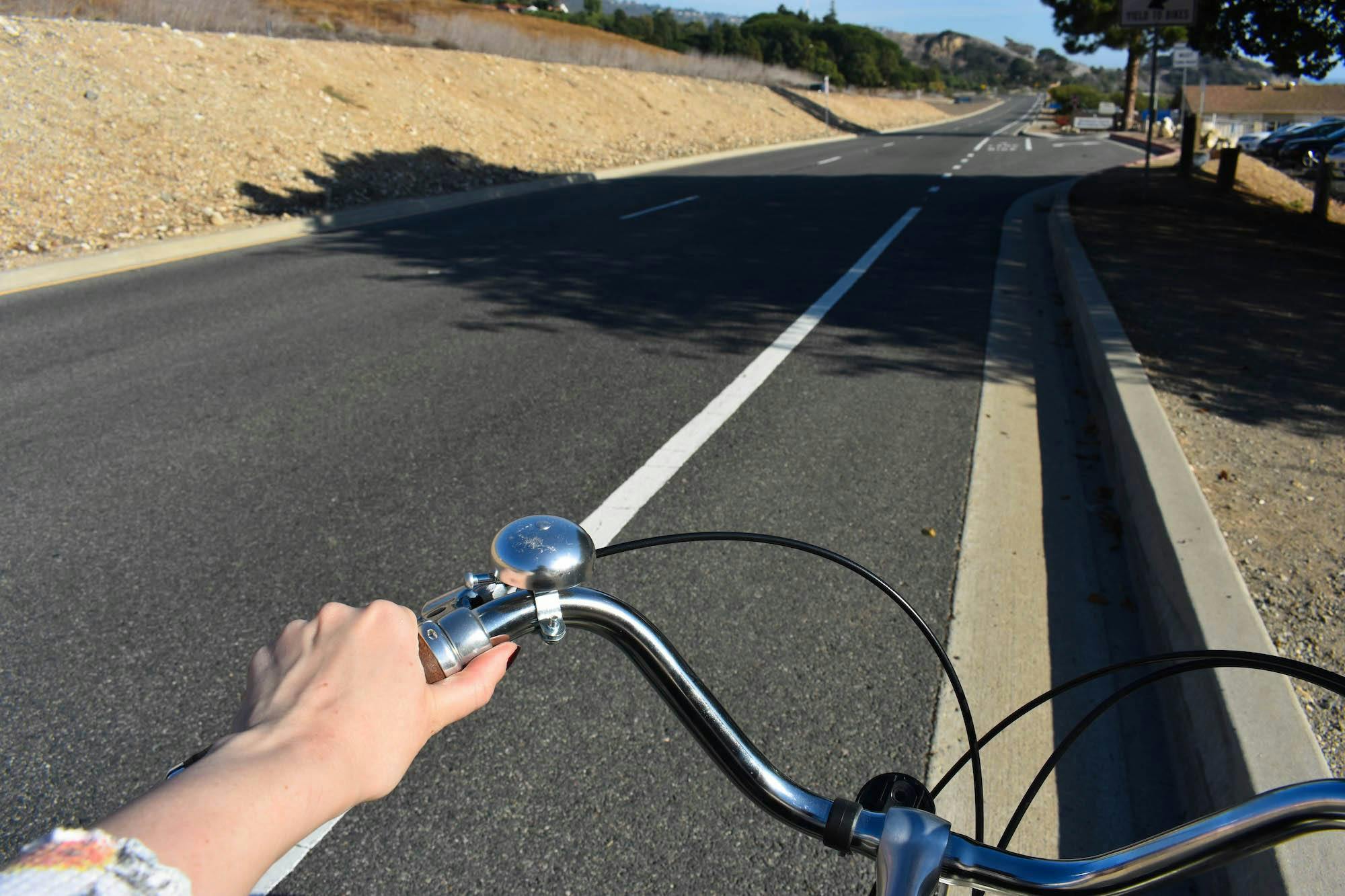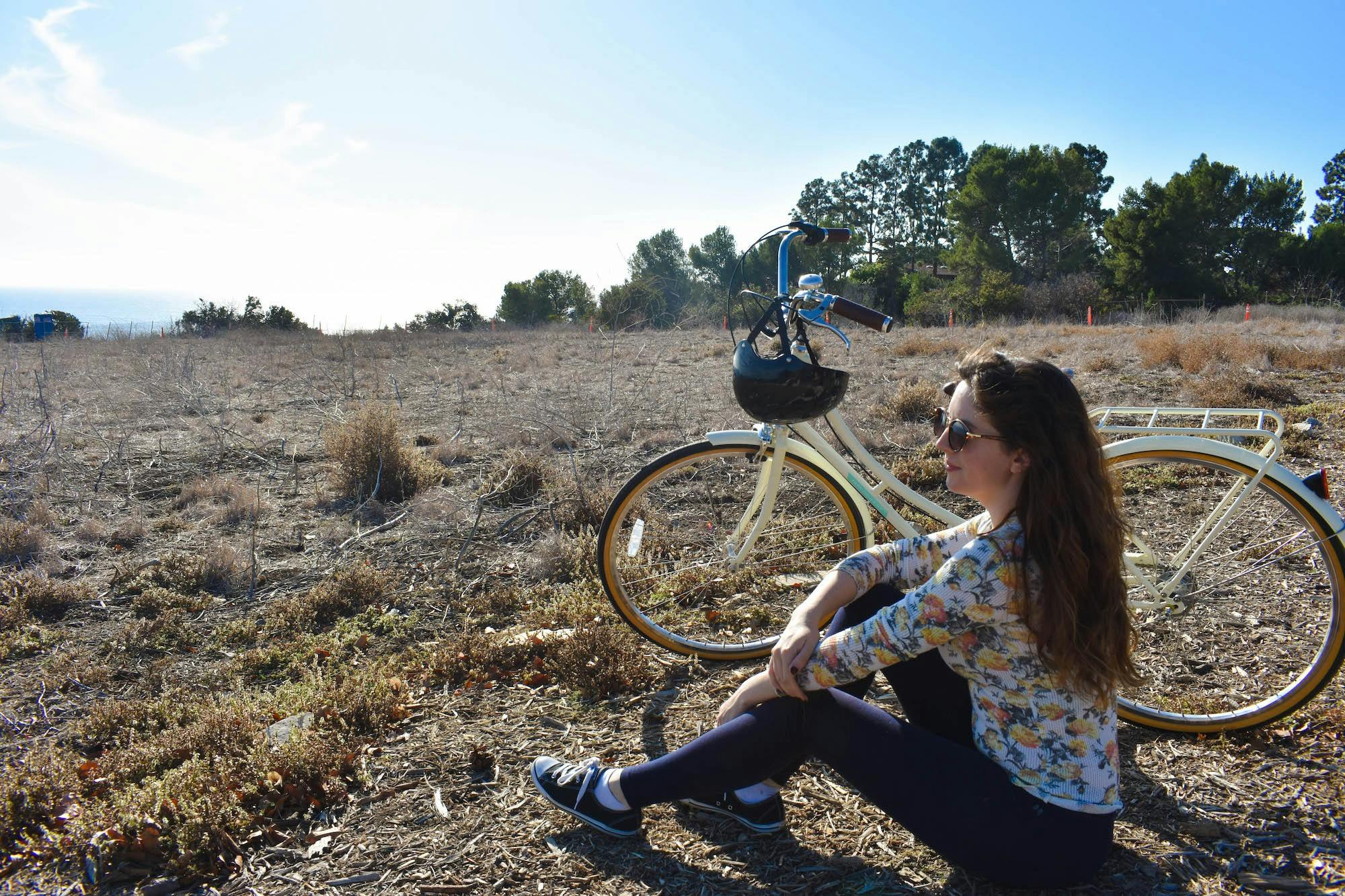 As you approach Palos Verdes Drive North, the scenery changes drastically. Hint: Watch out for horse crossings! At this point, the bike lane narrows and the road gets busier. The gentle 10-mile stretch along Palos Verdes Drive West and South is a relaxing way to end the ride. Plus those incredible coastal views are back. You might even see some whales!
To begin at Abalone Cove Shoreline Park, take the 110 south toward San Pedro, then make a slight left turn onto N. Gaffey St., followed by a quick right onto W. 1st St. Make a left on Western, then a right onto W. 25th St., which turns into Palos Verdes Dr. South. Abalone Cove Shoreline Park will be on your left: *5970 Palos Verdes Dr. S., Rancho Palos Verdes*. To make the counterclockwise loop, turn right out of the lot, ride south for 3 miles, and turn left on Rancho Palos Verdes Dr. East.
Bring the Outdoors to Your Inbox
Sign up for our weekly email and stay up to date on where to explore in California.
* No spam, that's a funky food!