Rolling on the River
Bicycling the San Gabriel River Trail
The San Gabriel River Trail is just as varied as the amazing metropolis it passes through in the course of 35 traffic-free miles between Seal Beach and Azusa, following the path of the San Gabriel River. Starting from the west, the first 27 miles are mostly paved and easy enough that you could tackle the trail on a beach cruiser. After that, the pavement ends and the rocky terrain calls for a mountain bike and off-road riding experience.
The trail has lots of entry and exit points, but our pick for most cyclists is to start at the Whittier Narrows Nature Center, located at the southern entrance to the alluvial plains of the San Gabriel Valley, and ride inland. The entry point is clearly marked and runs along a stretch of the river that's been left mostly natural. You'll see such water birds as great blue herons, snowy egrets, and least bitterns as you cruise along the gently climbing path lined with eucalyptus trees on one side and riparian vegetation on the other. As you continue your ride toward the mountains, the river turns into a concrete flood channel for 10 miles—it was built following the LA flood of 1938. Amazing views of the San Gabriel Mountains right ahead of you help distract from the nearby urban sprawl. There's no shade for most of the ride, making this a great choice for cool winter days. Ride as far as you want and then turn around.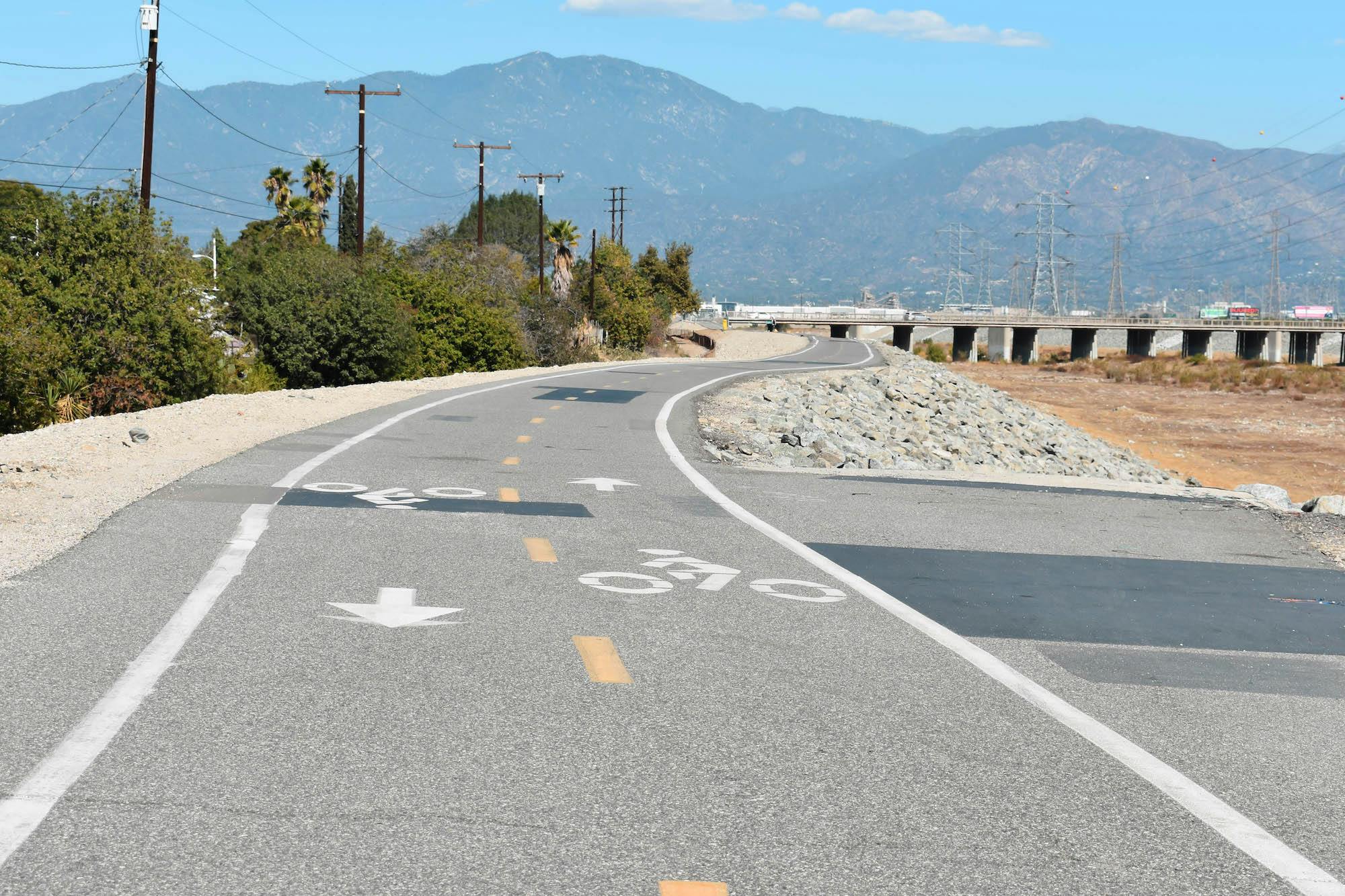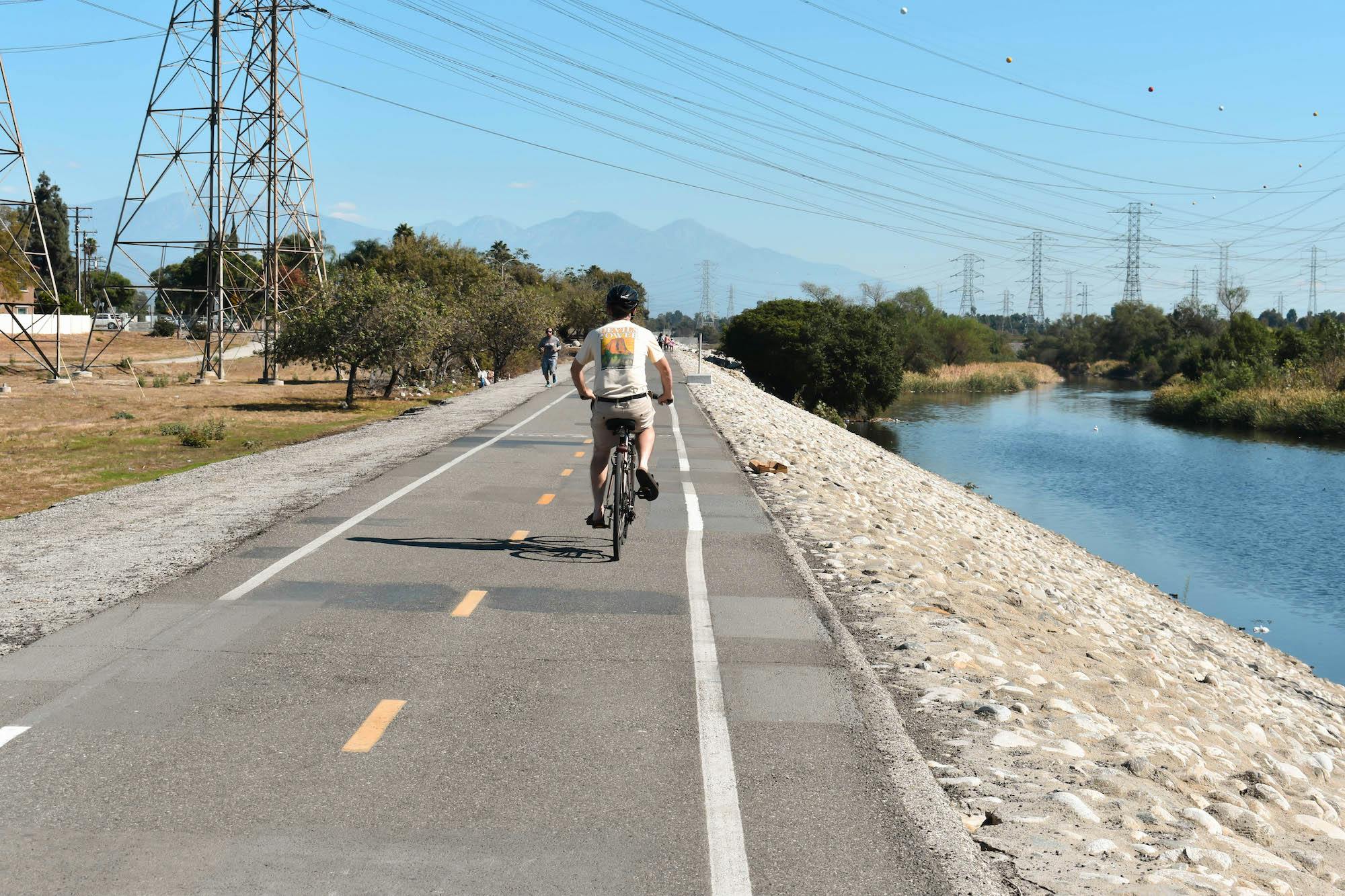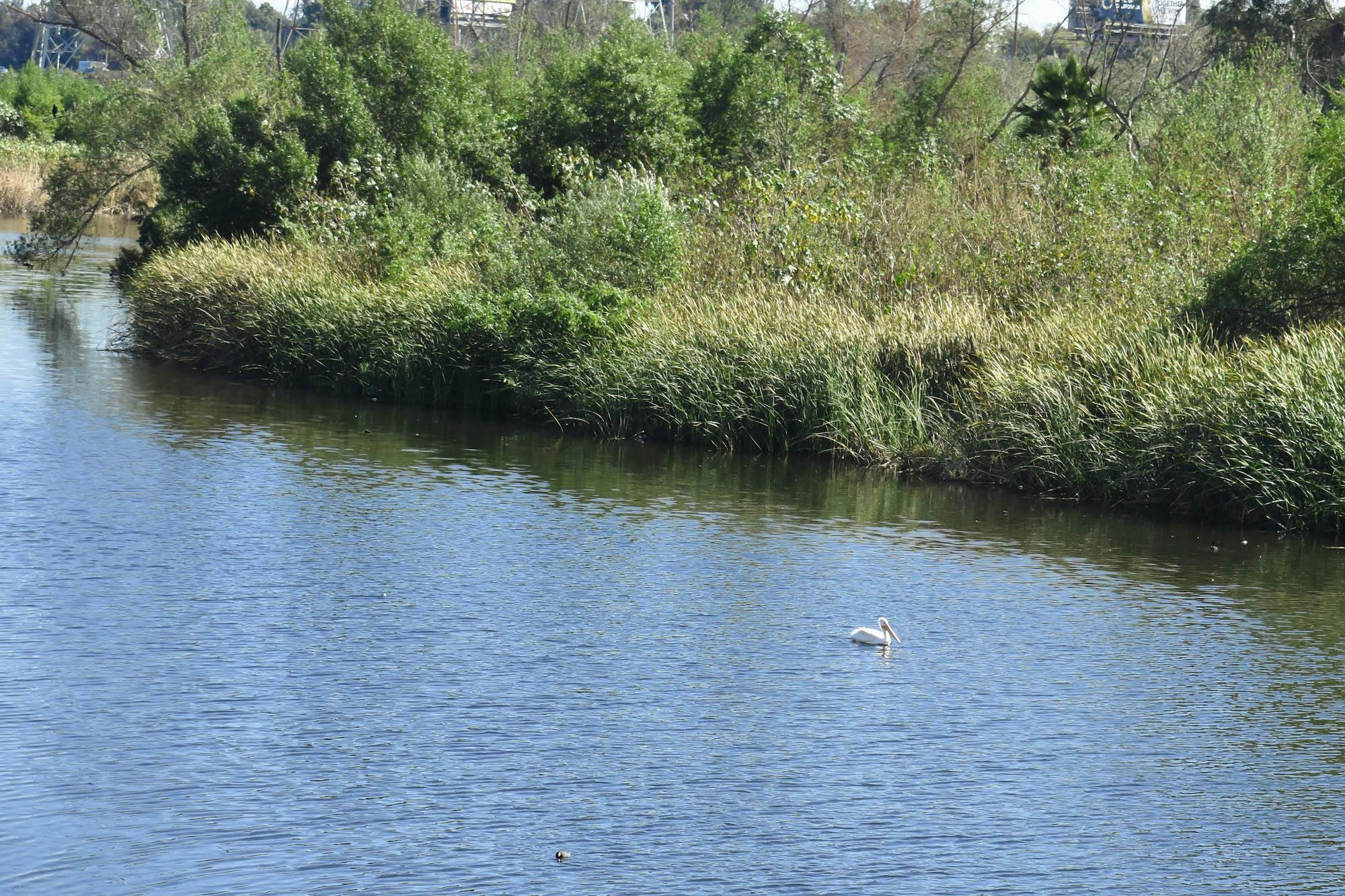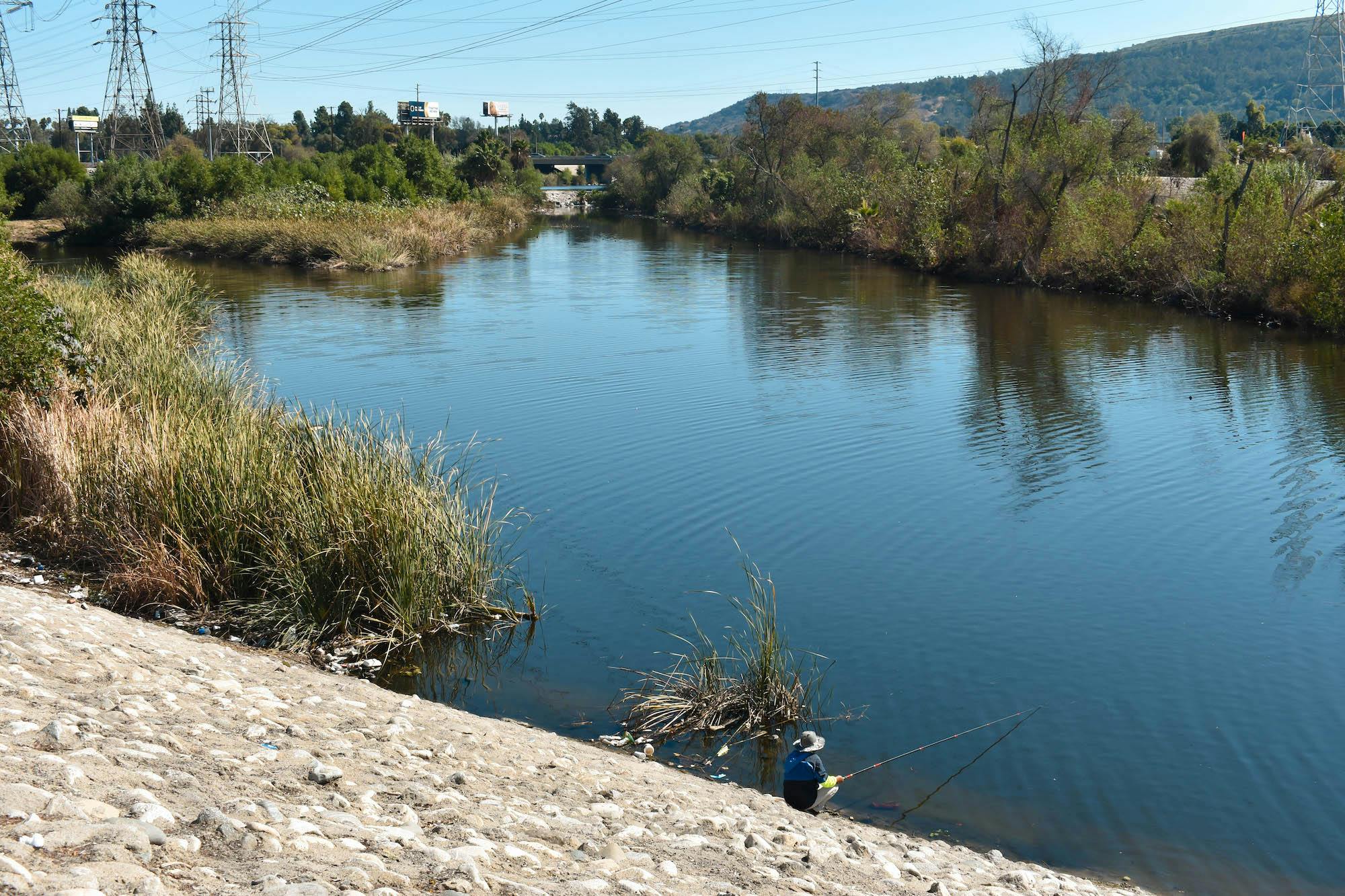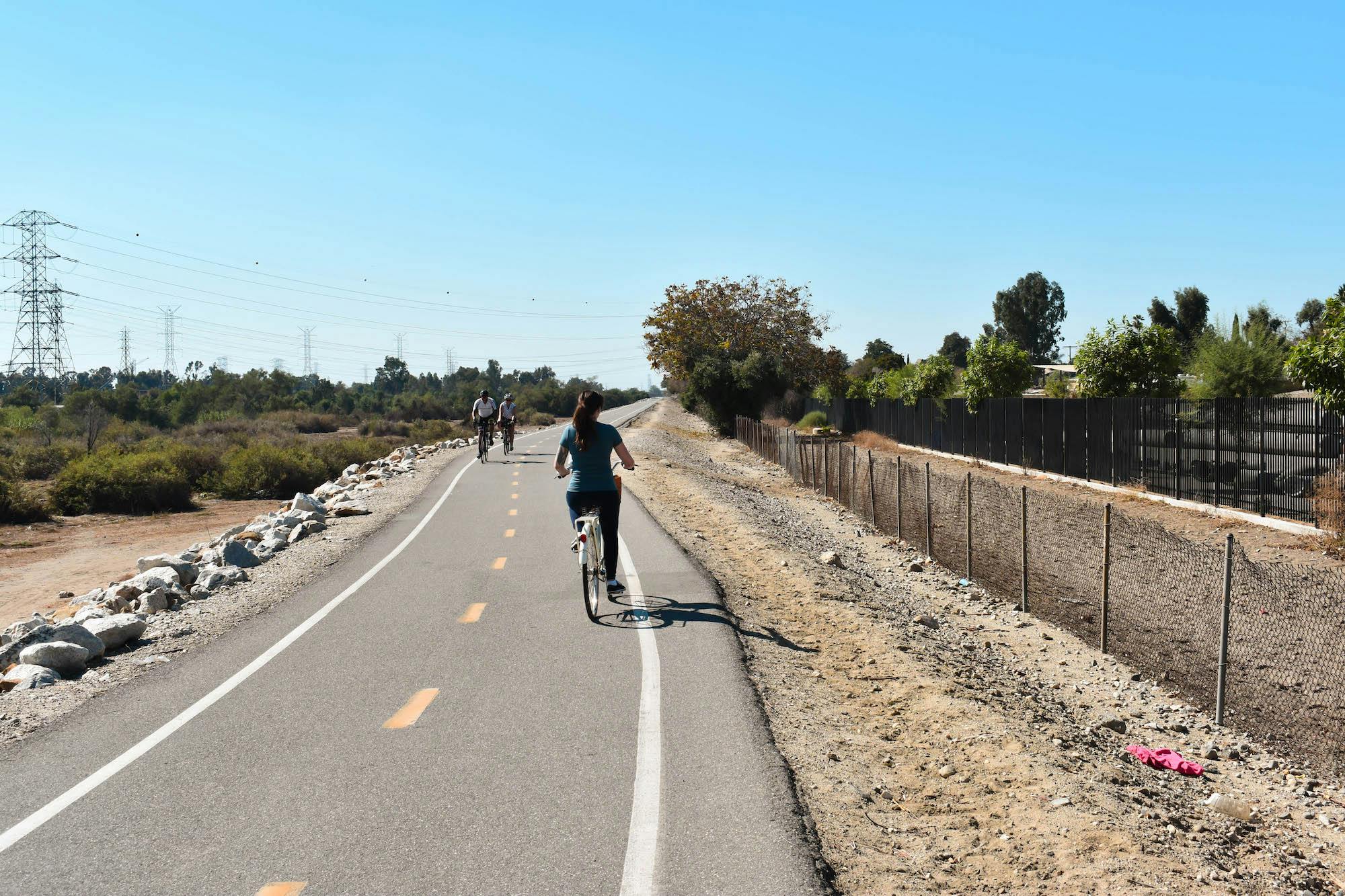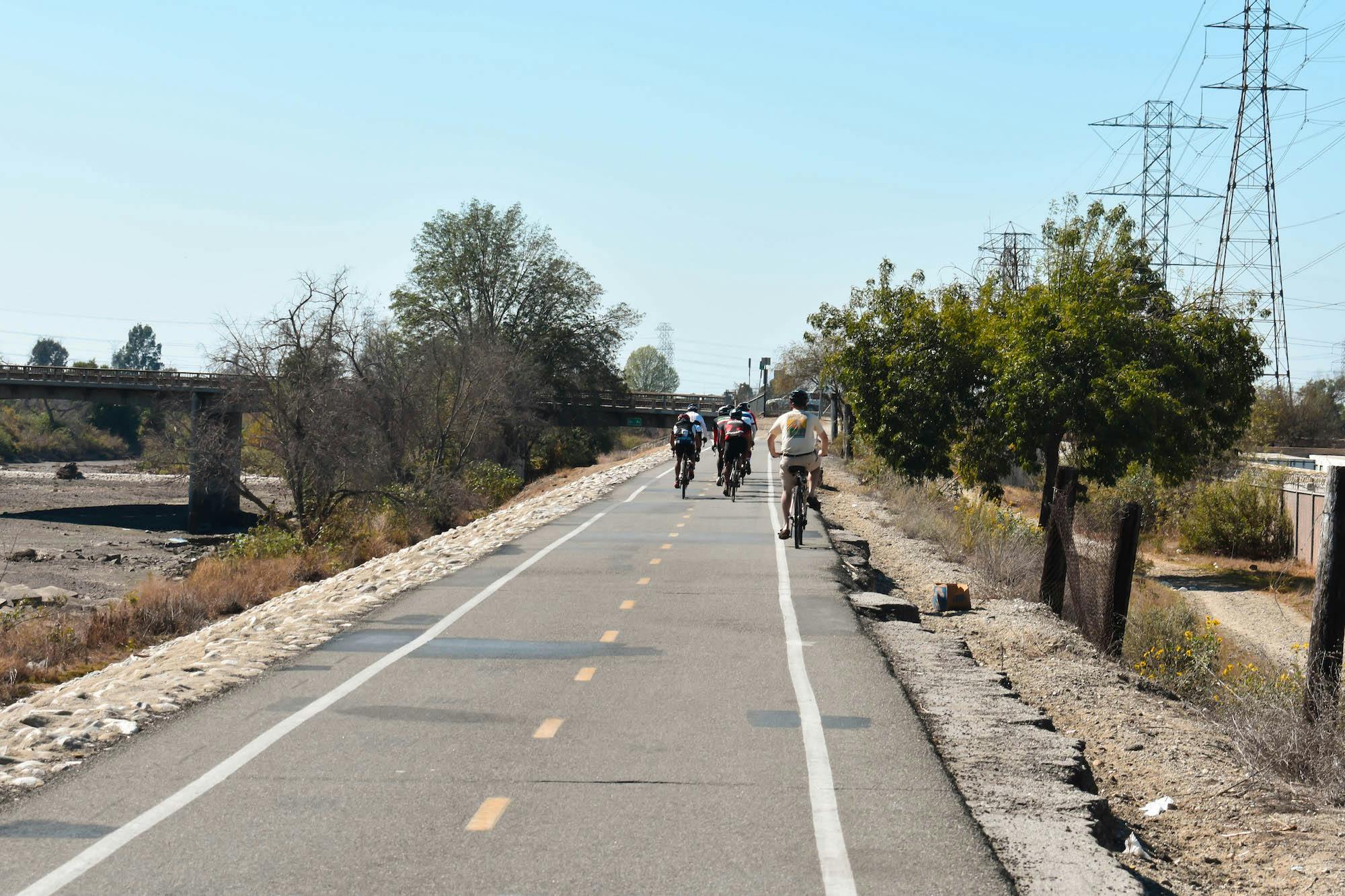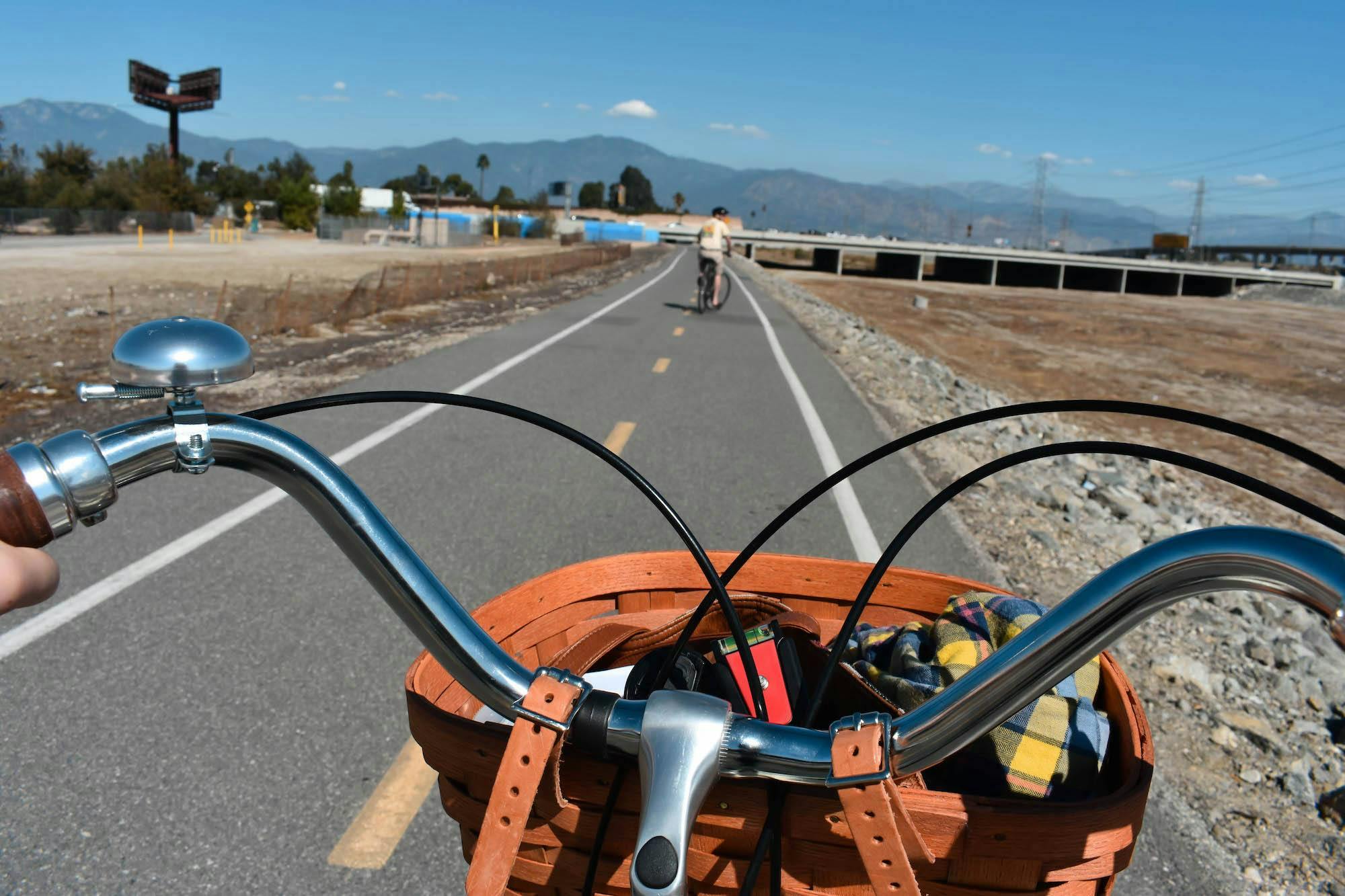 If you've got some juice left, scoot right past your car and head toward the ocean, then turn around again whenever you're ready. Lots of options! Note: The trail is popular, so be sure to use caution and exercise proper cycling etiquette, especially when passing other riders!
The San Gabriel River Trail can be accessed via most east-west connector streets that cross the river between Seal Beach and Azusa. To begin at Whittier Narrows Nature Center, exit CA-60 at Peck Rd. and head south. Make a right on Durfee; the nature center will be on your left at 1000 Durfee Ave., South El Monte. If the gate is shut, find parking along the street.
Bring the Outdoors to Your Inbox
Sign up for our weekly email and stay up to date on where to explore in California.
* No spam, that's a funky food!