Bike the Harbor, Catch Sunset at Hollywood Beach
Bike Channel Islands Harbor to Hollywood Beach in Oxnard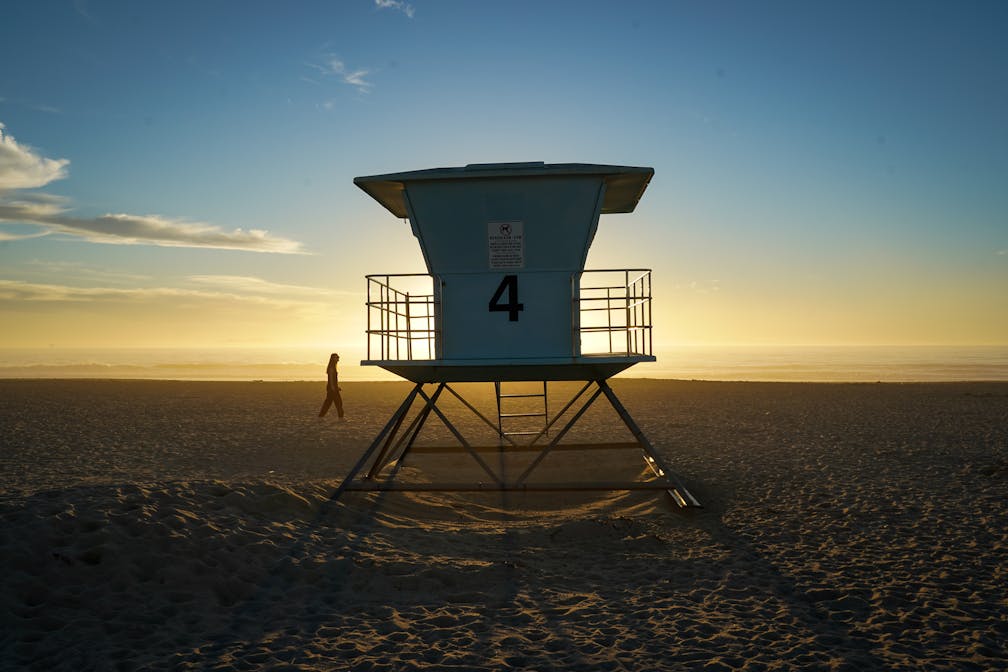 Sailboats, barking sea lions, wide-open golden beach—Channel Islands Harbor and Hollywood Beach are marquee attractions, and renting a fat-tire E-bike is a fun way to explore this classic Southern California setting in Oxnard. Get your rad fat-tire E-bike from Wheel Fun Rentals at their Mandalay Beach Resort Location (note: the resort is currently under renovations, so book ahead with Wheel Fun and they can arrange your bike delivery).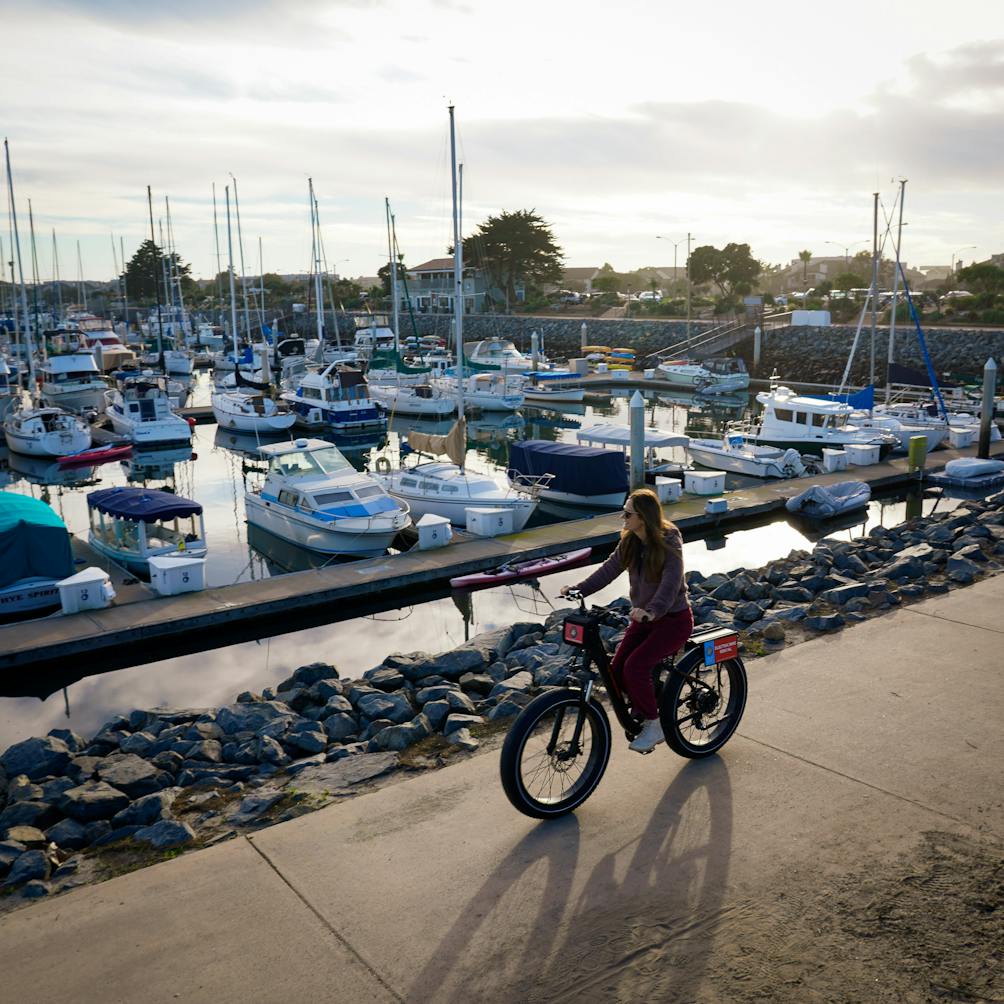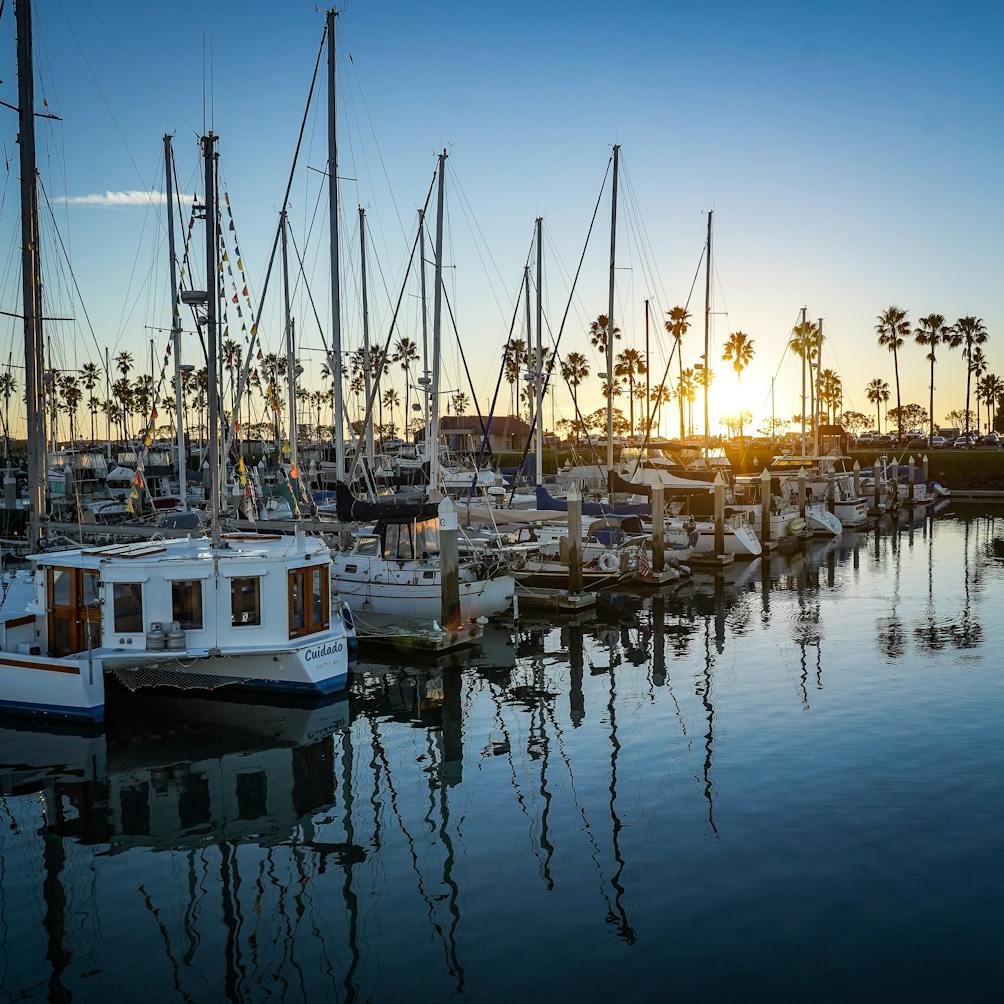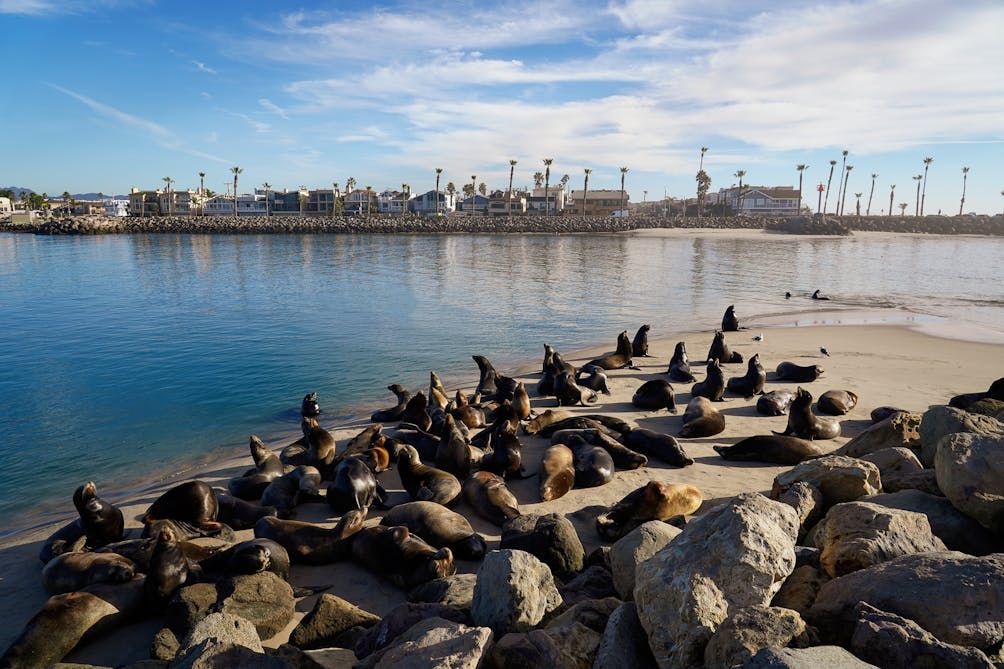 Wheel Fun provides a map with local points of interest. Once you get a quick lesson in how to work the "E" on the bike (it's easy!), embark on a self-guided tour of the Channel Islands Harbor. Pedal on Ocean Drive passing premier homes right on Hollywood Beach. Stop at Channel View Park where it's common to see a cacophonous gathering of sea lions.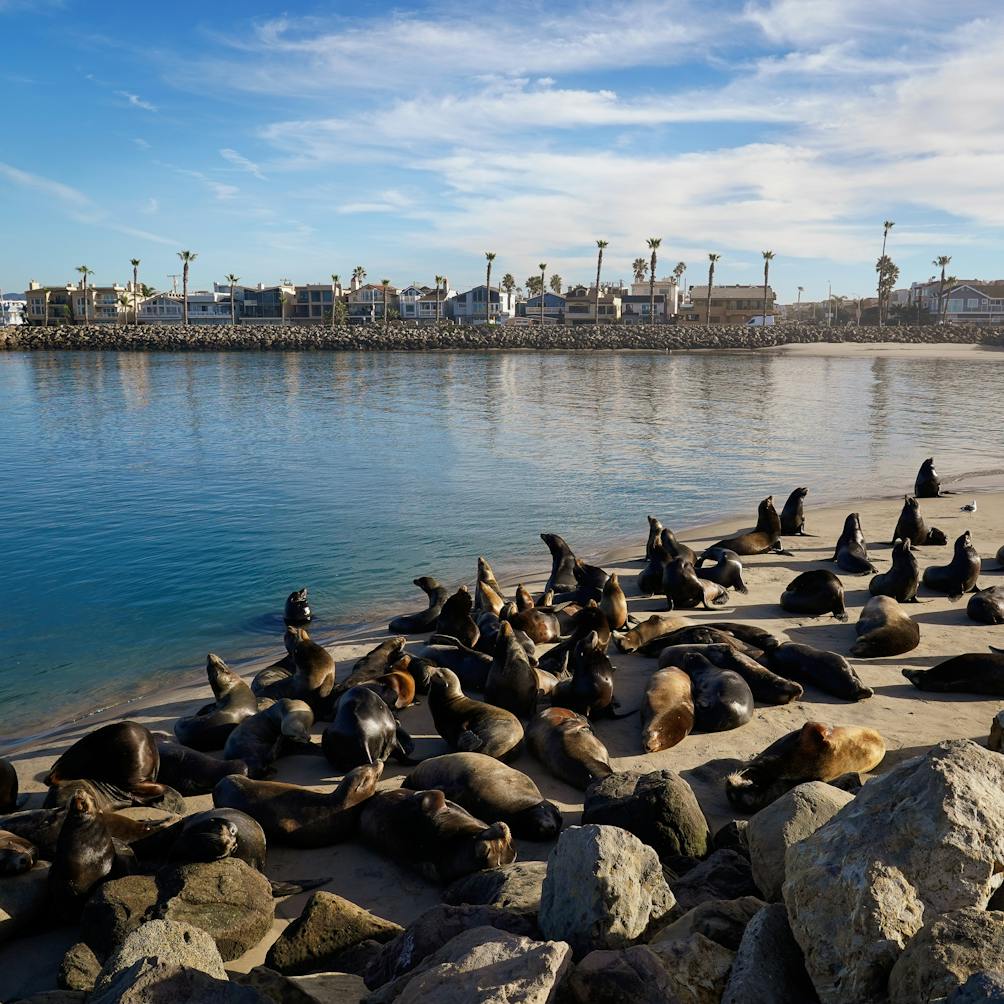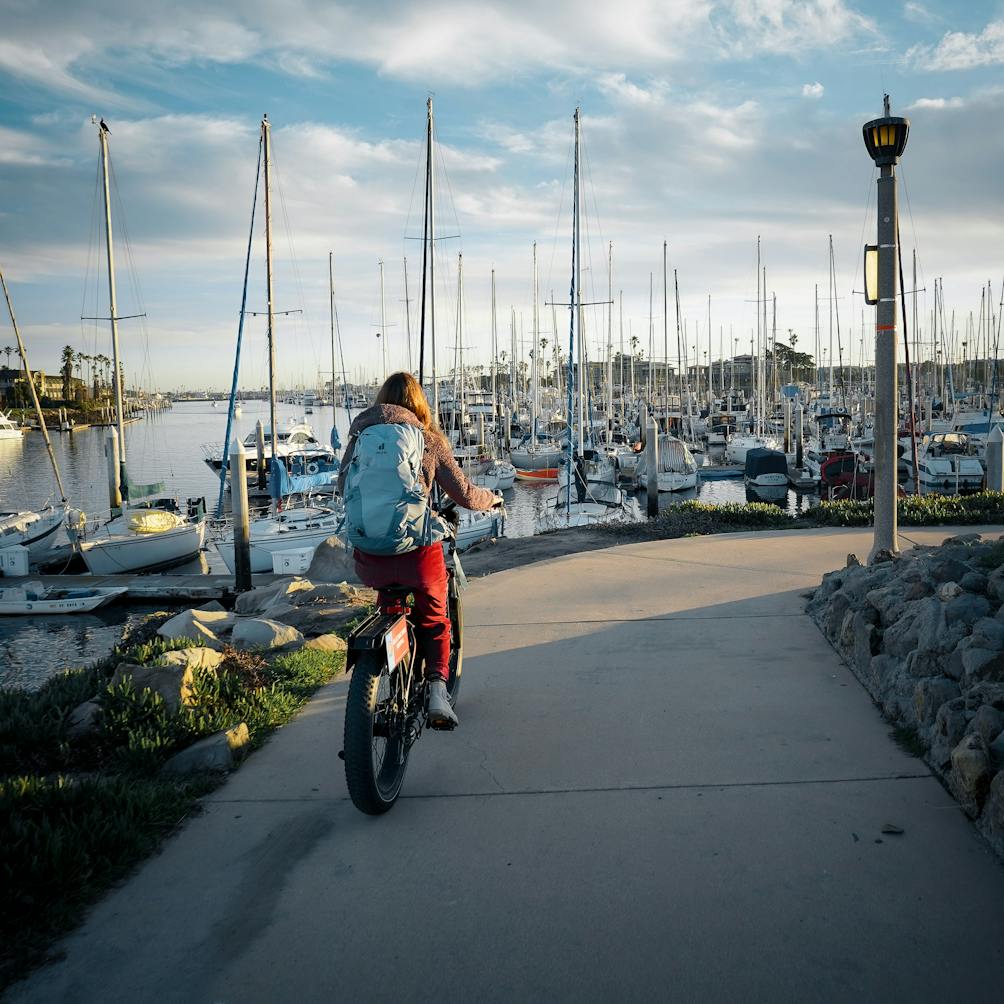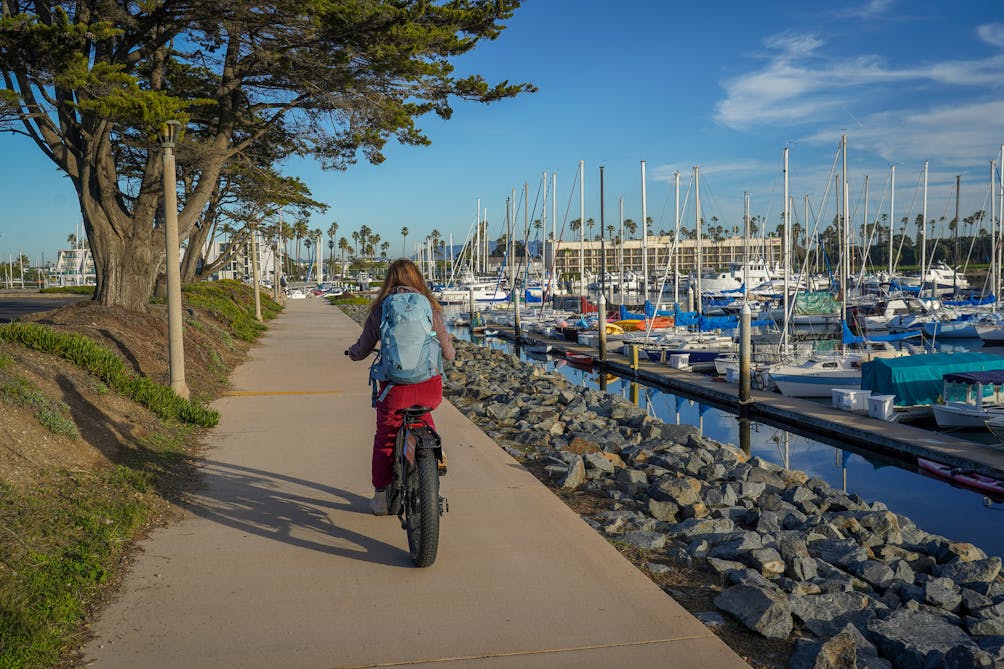 They like to welcome passing sailboats using their distinct barks and thumps. Some just yawn and lounge while others slip into the water for frolics. Keep going on the multi-use path along Channel Islands Harbor, with opportunities to stop at restaurants and pick your favorite sailboat name (Feeling Nauti; Yeah Buoy…).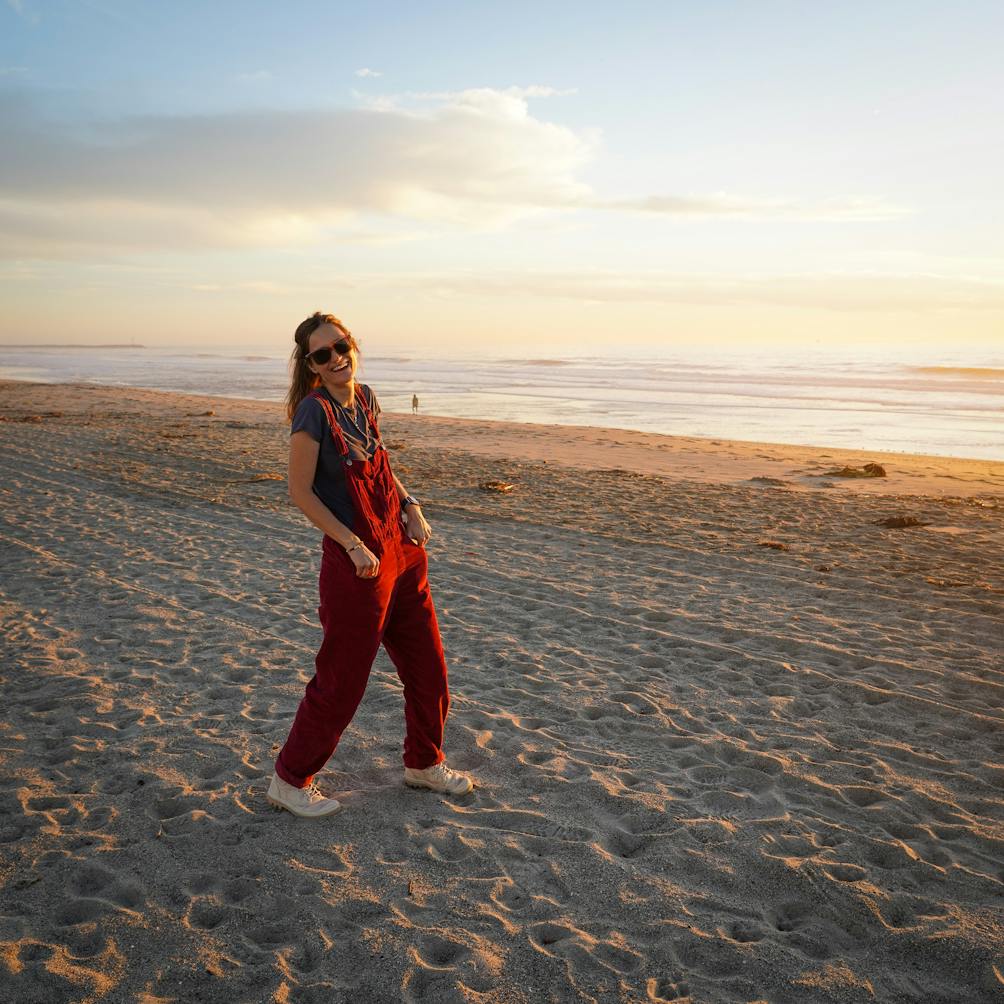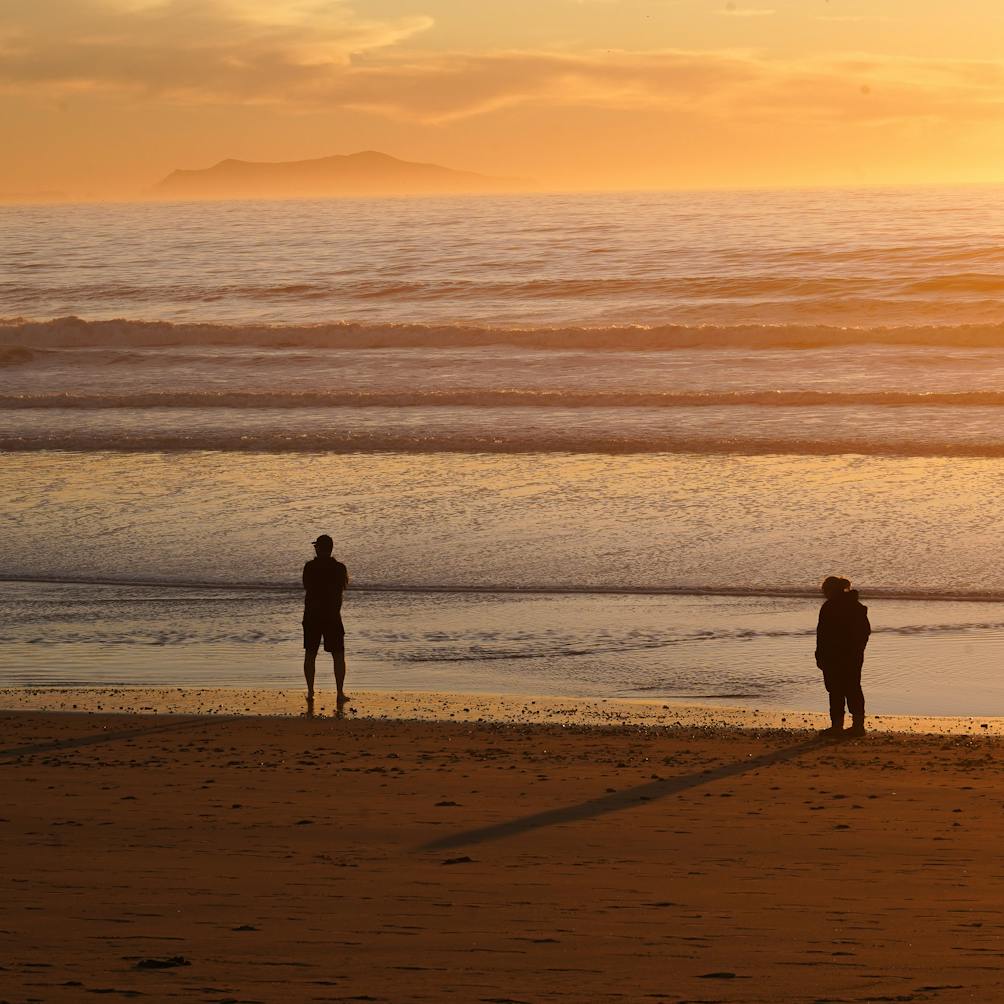 Give yourself enough time to visit Hollywood Beach. On late afternoons in winter this wide-open mile-long beach with iconic Southern California lifeguard towers is blissfully crowd-free. Yes, movies have been filmed on this beach, and the actor Clark Gable (aka "the King of Hollywood") called this place home. Winter sundowns here are exceptional, with the light sinking directly over the distant Channel Islands National Park, easily seen from the beach on clear days. Watch as the islands are silhouetted while the sun dips across the horizon in pink, gold, and orange. A truly Hollywood ending.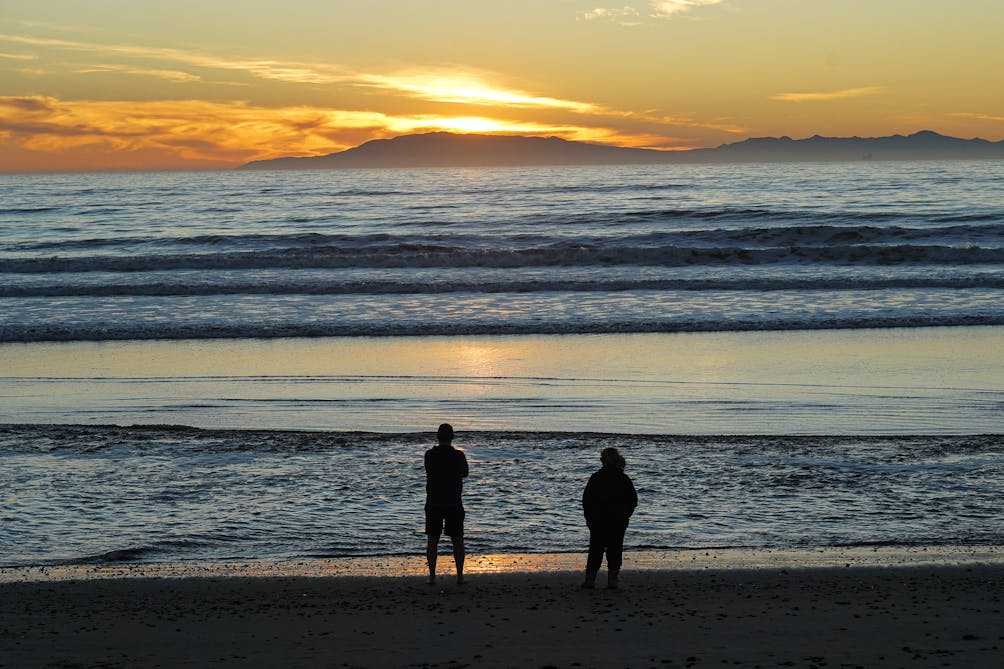 STAY & EAT: Hampton Inn Channel Islands Harbor has beautiful rooms, many overlooking the harbor, which is lit up in the evening, first by marvelous winter sunsets bringing a band of tangerine across the backdrop, then from harbor lights winking across the water as docked sailboats gently bob.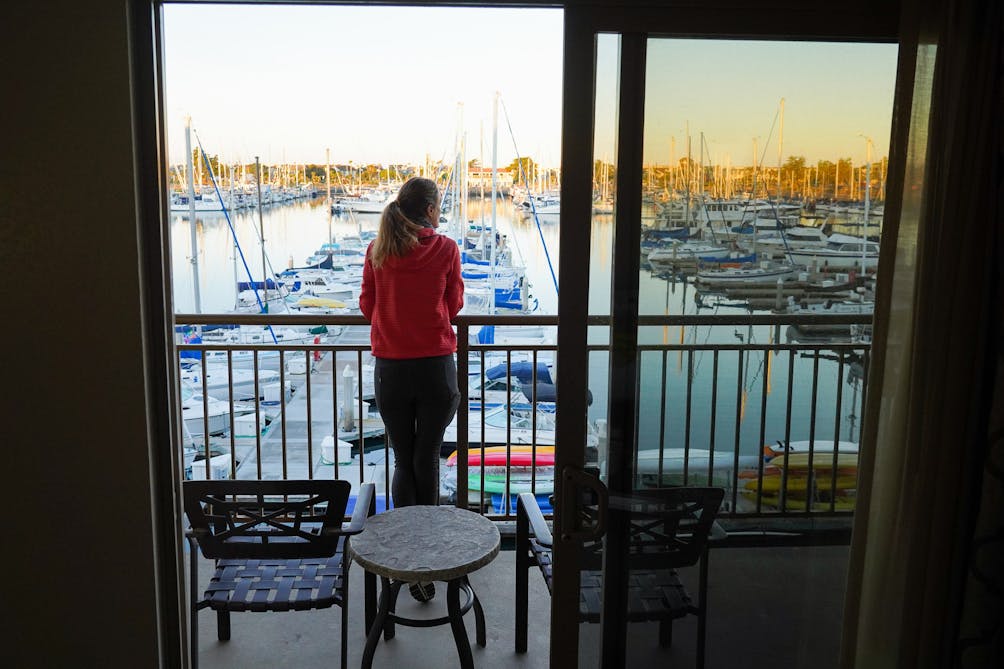 There are plenty of nearby options for food around Channel Islands Harbor. Enjoy traditional Brazilian cuisine on the patio overlooking the harbor at Moqueca Brazilian Restaurant. We like the Pastelzinhos (Brazilian empanadas); Mahi Mahi cooked in a clay pot; and the Banana Frita (fried plantains). The yucca fries are pretty delicious, too. Wash it all down with the refreshing caipirinha cocktail. For a more casual atmosphere with a vast food menu, head to Sea Fresh Channel Islands at the harbor. The Collection at RiverPark is Oxnard's premier shopping and entertainment center, featuring retail stores, restaurants, cafe's, grocery, and outdoor spaces. The Annex Food Hall is here and there's a weekly (Saturday) Farmers Market.
Bring the Outdoors to Your Inbox
Sign up for our weekly email and stay up to date on where to explore in California.
* No spam, that's a funky food!