Ojai's Wet Side
Camping, Fishing, and Paddling at Lake Casitas Near Ojai
Just a few miles west of the serene, artsy community of Ojai is the very different world of Lake Casitas—fabled among bass fishers, and delightful for anyone who enjoys playing on or near the water.
While you can explore the Lake Casitas Recreation Area by bike or on foot (a 1.5-mile paved trail traces part of the shoreline), the best way is by boat. This is, after all, the lake that hosted the rowing events in the 1984 Olympics. Rent a kayak or canoe at Lake Casitas Boat Rentals to venture out onto the water. Paddle quietly along the lake's shallows to glimpse great blue herons, great egrets, American coots, and pectoral sandpipers plying the lake's gentle shores.
Most of your fellow lake explorers, whom you will find on Focus Fishing's review page are often less intent on birding and more focused on fishing, primarily for largemouth bass—a 21-pound, 3-ounce lunker pulled out of Casitas was just about a pound shy of the world largemouth record. Casitas also has an abundance of smallmouth bass and rainbow trout.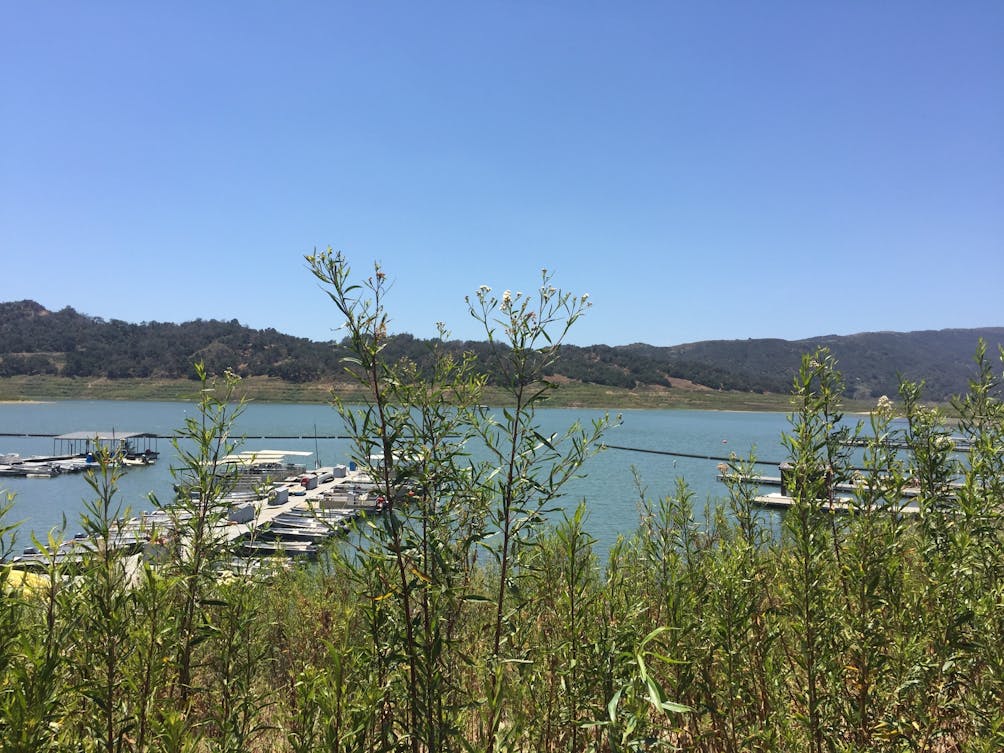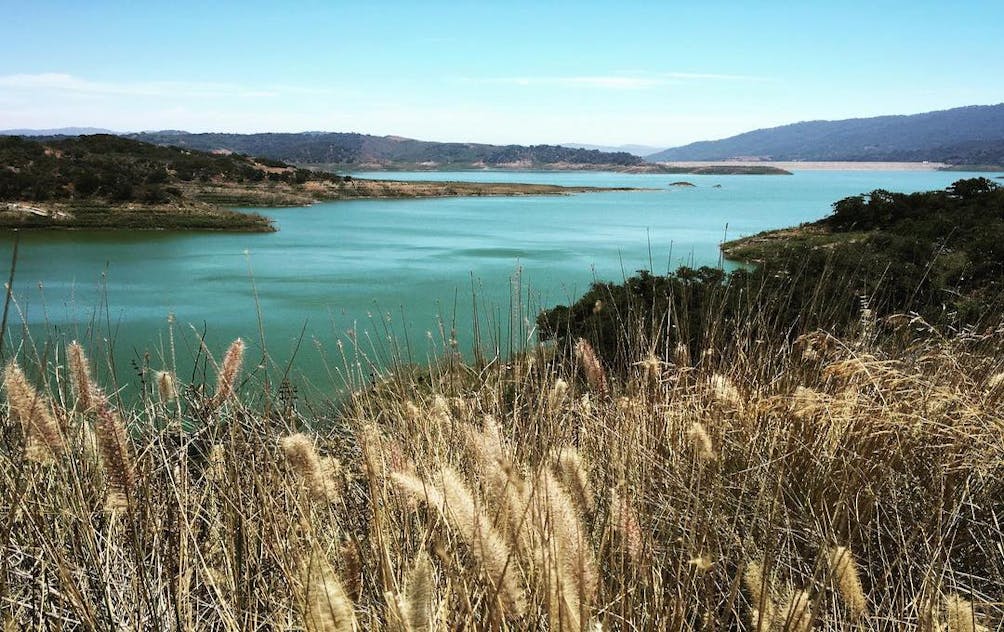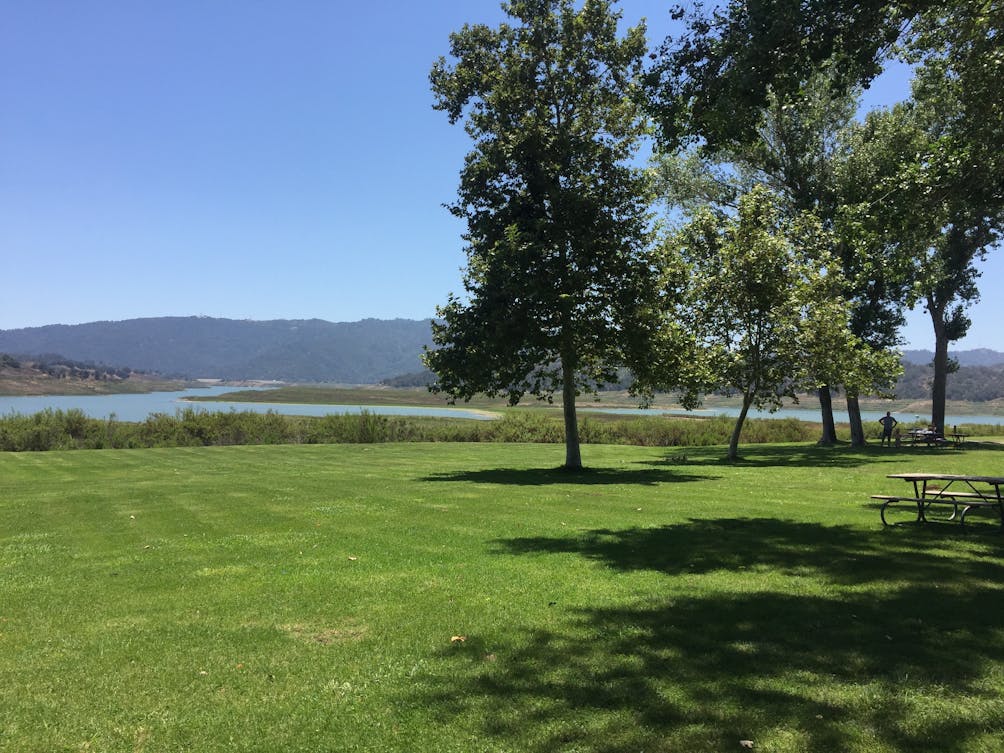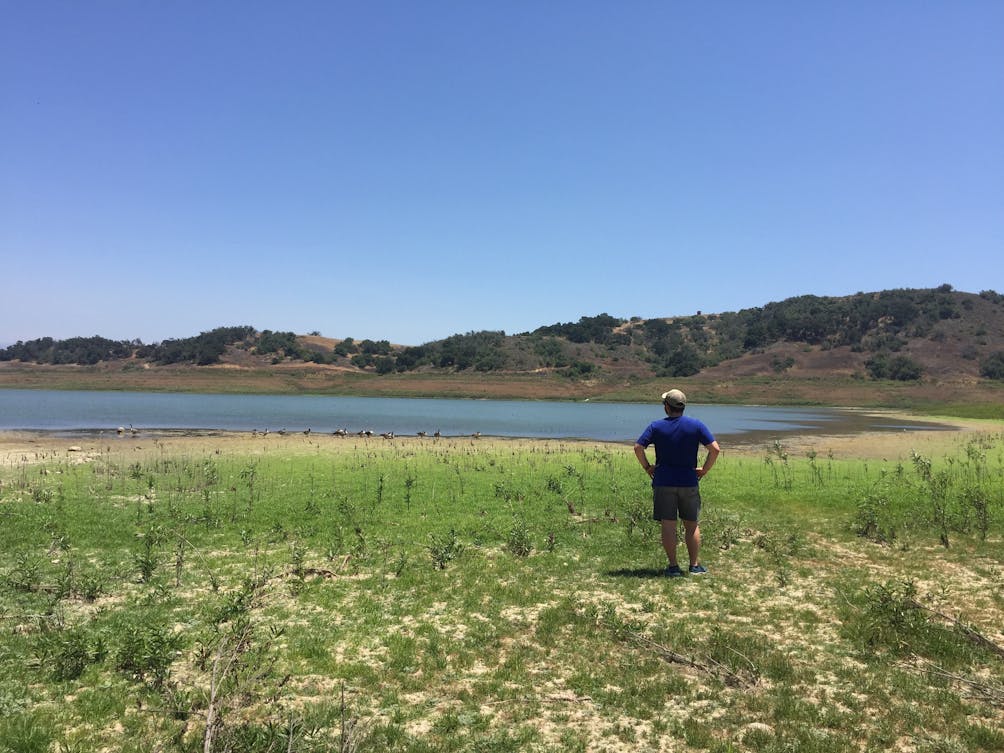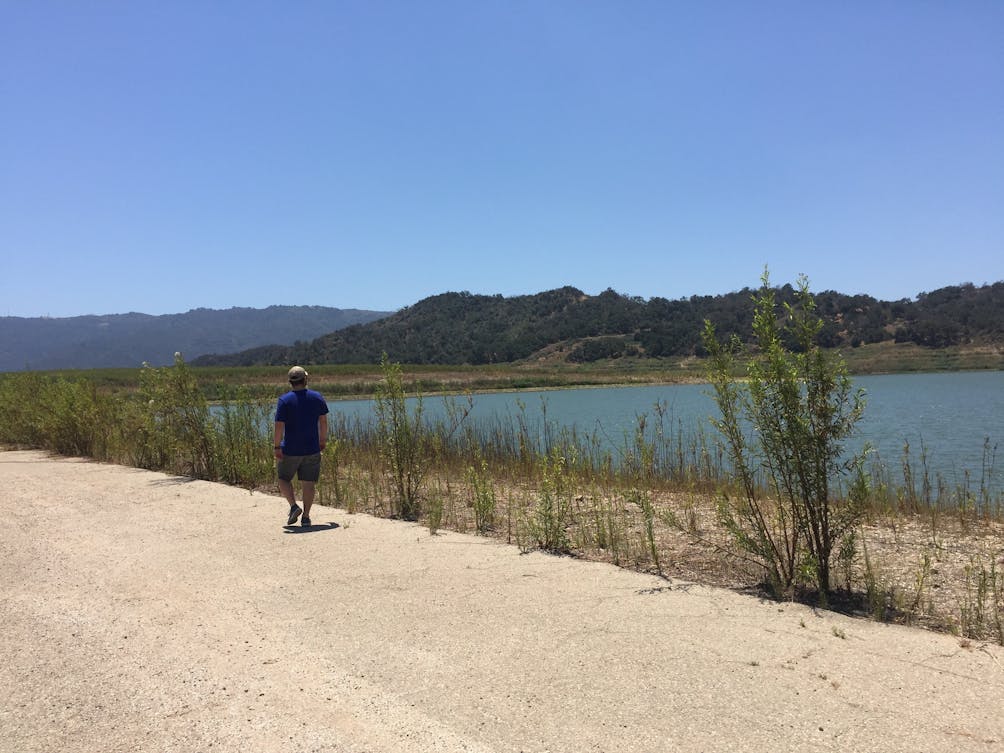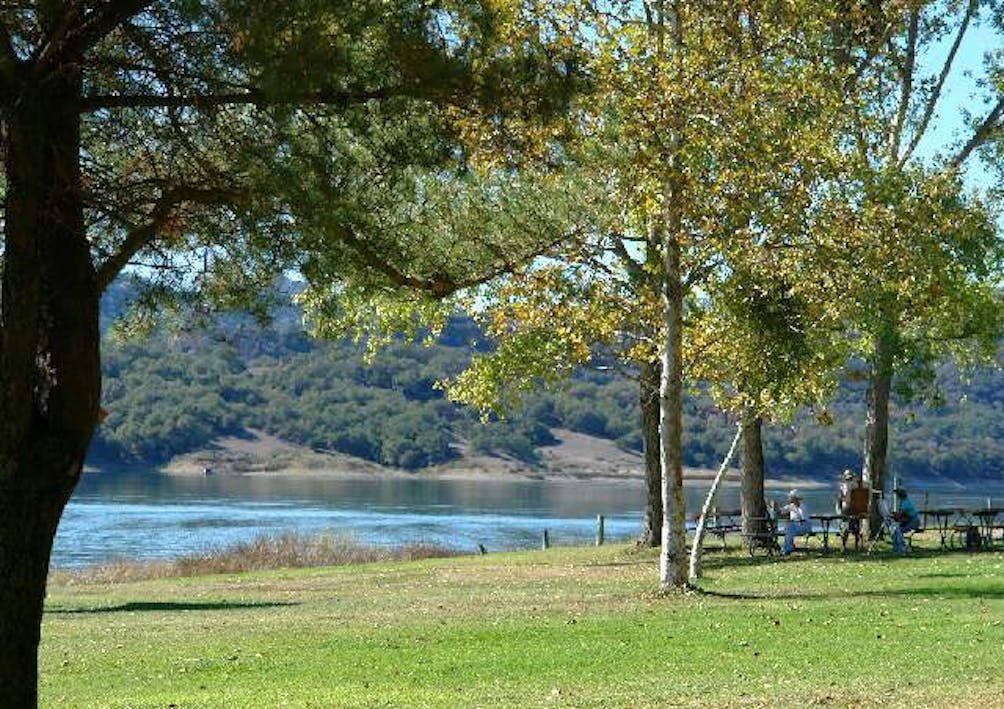 When the sun sets in the valley below and the nearby Topatopa Mountains glow a bright pink, your adventure doesn't have to end. Enjoy the moonlit lake from the comfort of your own tent. With more than 400 individual campsites, Casitas offers you perfect perches for savoring the sound of waves rippling on the shore. Or, for a spectacular view of the sparkling lake, opt for one of the hillside campsites. Come to think of it, Casitas is as artsy and serene in its own way as Ojai itself!
TIP: If you make it out to Lake Casitas this weekend, you can enjoy a free outdoor screening of Back to the Future at 8:30 p.m. on Saturday, August 19. Bring blankets, lawn chairs, and some Jujubes!
To reach Lake Casitas from the south, take US-101 to CA-33 and head north toward Ojai for 5.7 miles. Exit at Casitas Vista Rd. and continue on Santa Ana Rd. for 6.6 miles to the lake entrance. Campsites start at $30 a night and can be reserved online at theCasitas Municipal Water District website.
Bring the Outdoors to Your Inbox
Sign up for our weekly email and stay up to date on where to explore in California.
* No spam, that's a funky food!