Clearly a Winner!
Crystal Clear Kayak Lake Tahoe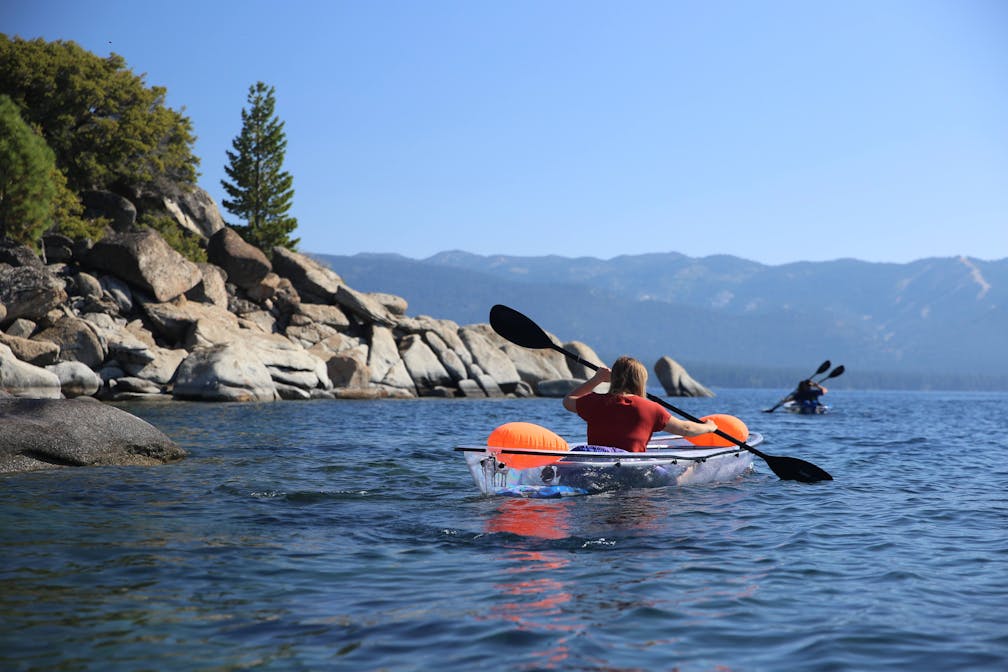 Okay, let's get something clear ... like, crystal clear: The best way to see Lake Tahoe's beautiful translucent waters is on a crystal-clear kayak! And by that we mean Wild Society's Crystal Kayaks.
Founded by Tahoe native and adventurous entrepreneur Kaylee Howell, Wild Society executes the clear kayak concept as it should be: you, sitting in a stylin' water vessel that's see-through on the bottom and the sides. The kayaks are all doubles but can easily be made into singles. They come equipped with a waterproof speaker, so get that phone playlist ready for some smooth cruising along Tahoe's shoreline.
Make it an early start for calmer waters and far fewer people (the wind picks up in the afternoon, not to mention the motorboats and their wakes). You can put in at King's Beach for a southeast paddle toward Crystal Bay. Slowly paddling the lake, surrounded by the Sierra Nevada, you'll be mesmerized by how clear the water is—a turquoise oasis where large sunken boulders look like they could be 10 feet below but are actually 100 feet down.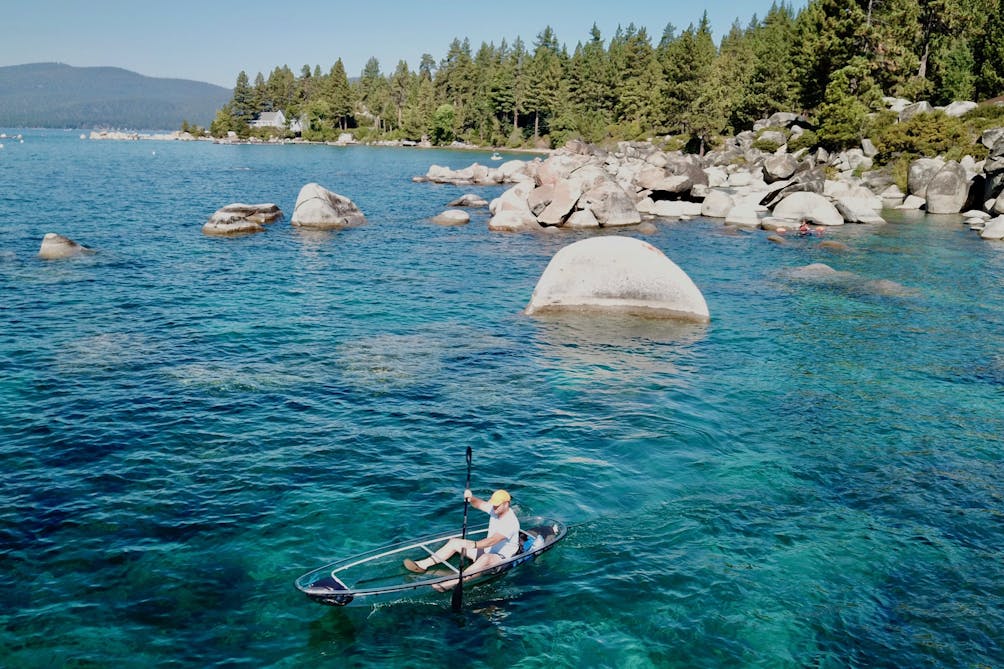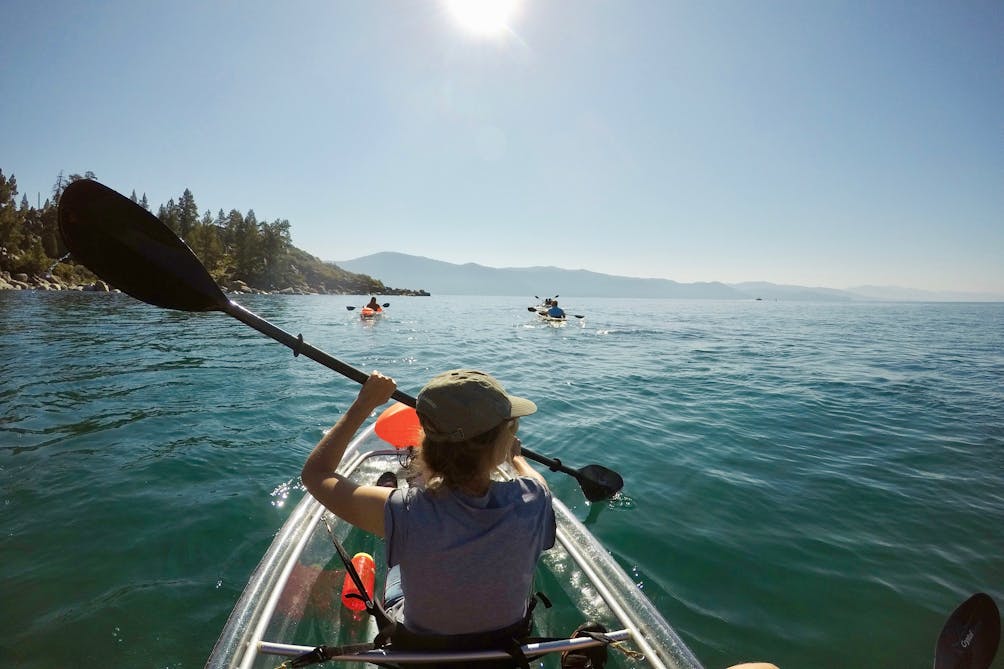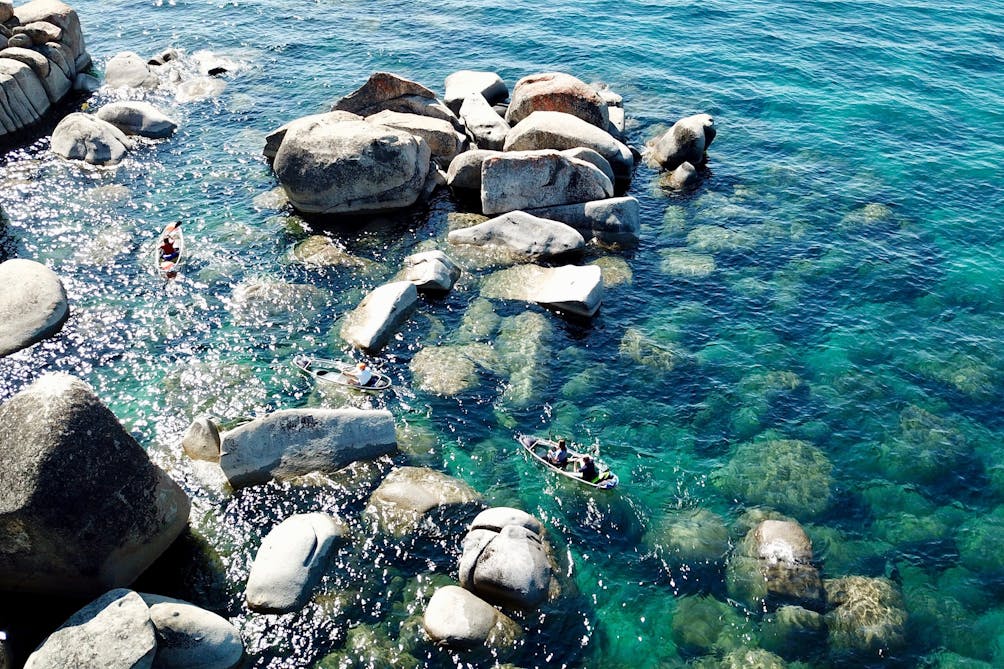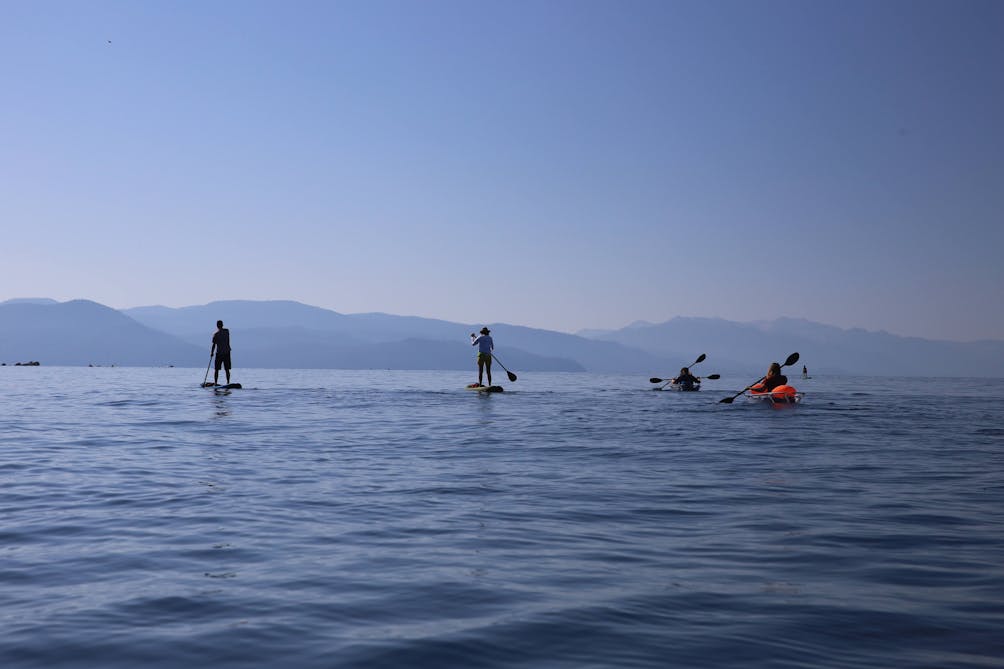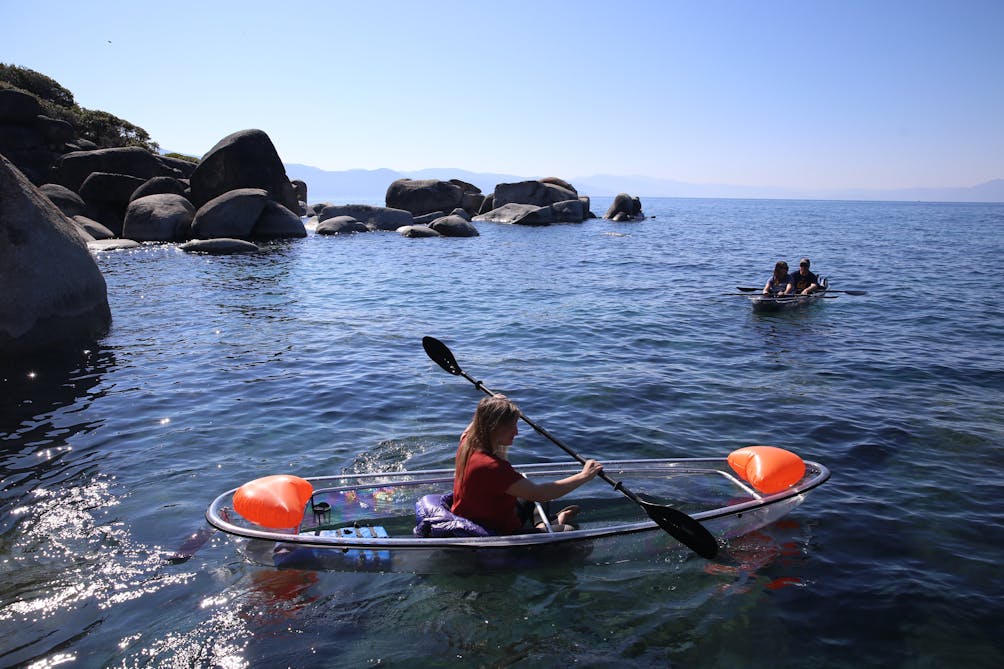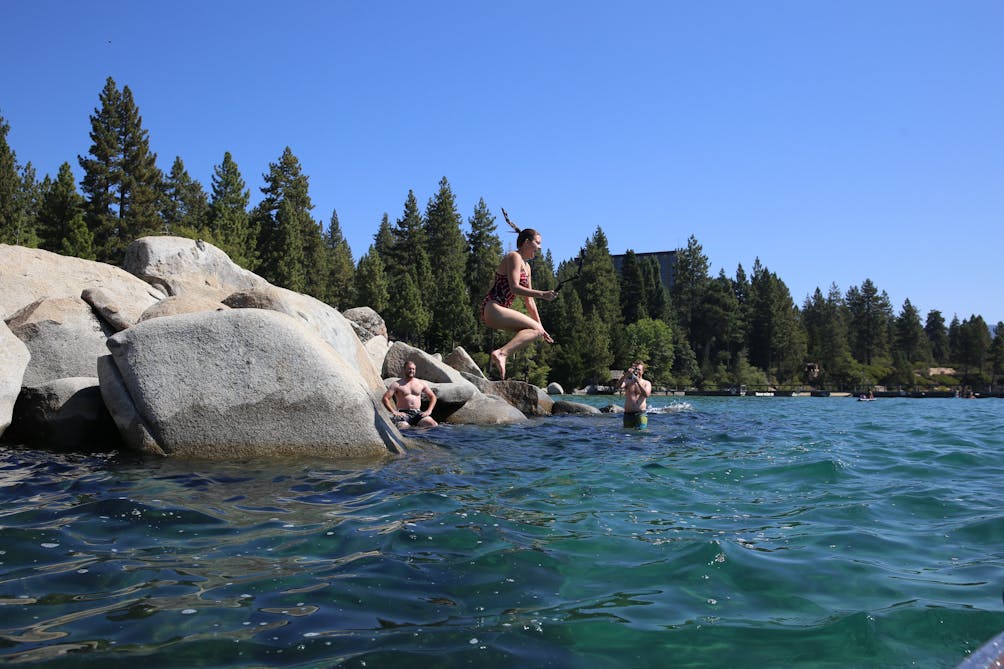 Just past the rocks is Speedboat Beach, a great place to pull in before the midday crowds arrive. You can dock the kayak here and take a nice gentle swim in the teal cove, or just dunk yourself for fun. Looking for more seclusion? Keep paddling another 15 or 20 minutes, past another cluster of big rocks marking Stateline Point, Nevada. The teal water transitions to deep navy where the shelf drops precipitously (it's a bit of a thrill). Look up while paddling here—those old cabins set cliff-side overlooking the lake have a history: One of them was where JFK is rumored to have rendezvoused with Marilyn Monroe. But, transparently speaking, your rendezvous is way more interesting! Clearly.
TIP: You can also start your Crystal Kayak paddle from Sand Harbor Beach in Lake Tahoe Nevada State Park, a beautiful and popular beach area offering equally stunning Sierra Nevada scenery and teal coves.
Wild Society's crystal kayak rentals start at $50 per hour. They also lead guided tours including an after dark lit-up night tour.
Bring the Outdoors to Your Inbox
Sign up for our weekly email and stay up to date on where to explore in California.
* No spam, that's a funky food!