Hike to Pluto!
Do the Amazing PlanetWalk in Sugarloaf Ridge State Park
Ever wanted to check out Mars? How about Jupiter, Neptune, and Pluto? All you've gotta do is hike in Sonoma Valley's Sugarloaf Ridge State Park. The park's super cool PlanetWalk is a marvelous, and marvelously quiet, hiking trail designed as a scale model of the solar system. On the route you'll pass nine trail signs representing each of the planets in the solar system and providing a visual interpretation of the vast spatial relationships between planets and also their sizes in proportion to the sun, so large that a million Earths could fit inside.
PlanetWalk is about 2.2 miles (one-way) to the pinnacle orbit of (now demoted) Pluto. For a full fanfare of fantastic views, we recommend extending the route to encompass a 7.5-mile round-tripper straddling both Sonoma and Napa valleys. Start at the southeast corner in the parking lot of Sugarloaf's Robert Ferguson Observatory. From the sign representing the Sun, quickly pass the inner planets and follow the Meadow Trail to Mars, Jupiter, and Saturn. At a bridge 1 mile in, pay homage to the iconic Heritage Maple nearing the end of its life; in its prime this was one of the area's largest big-leaf maples.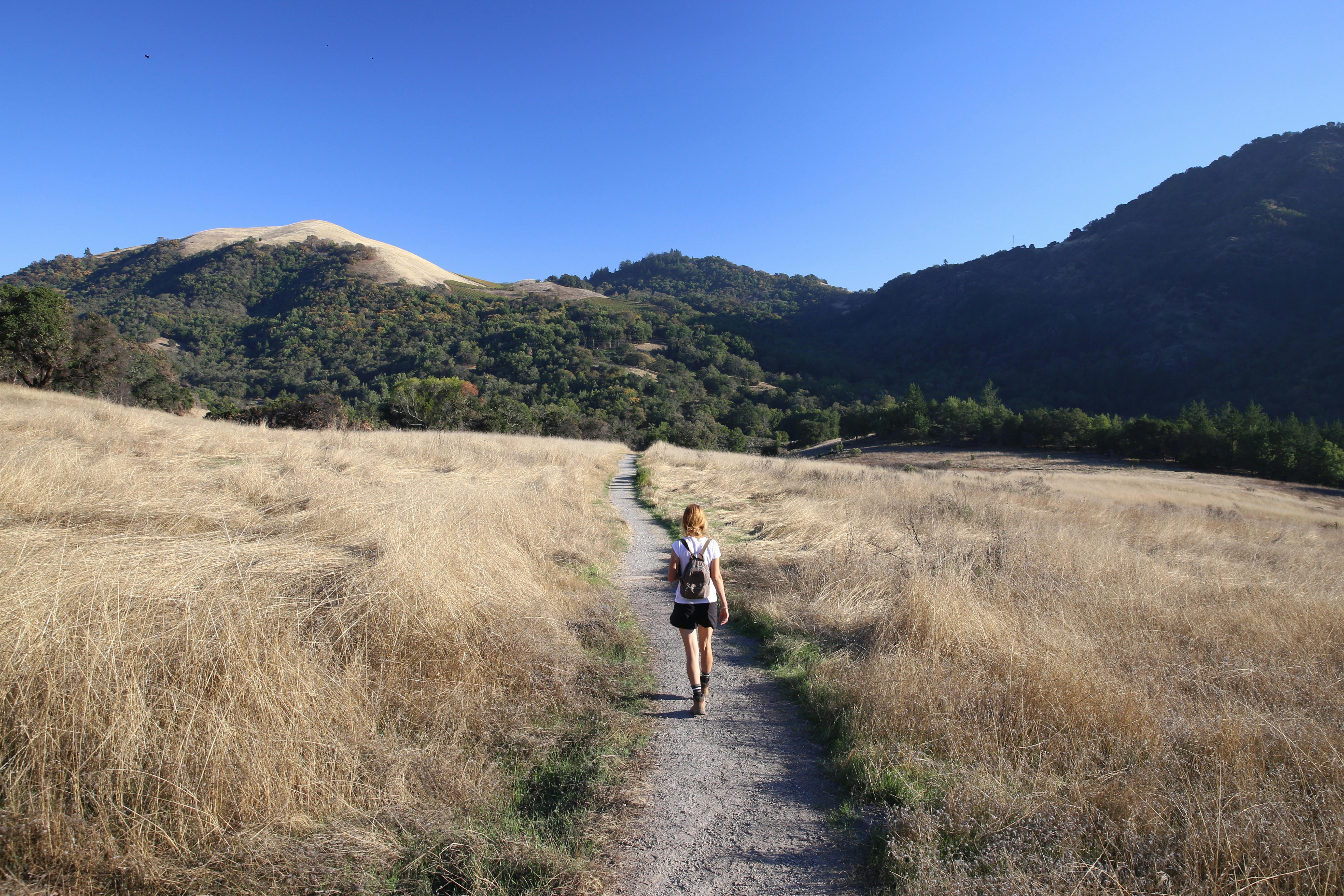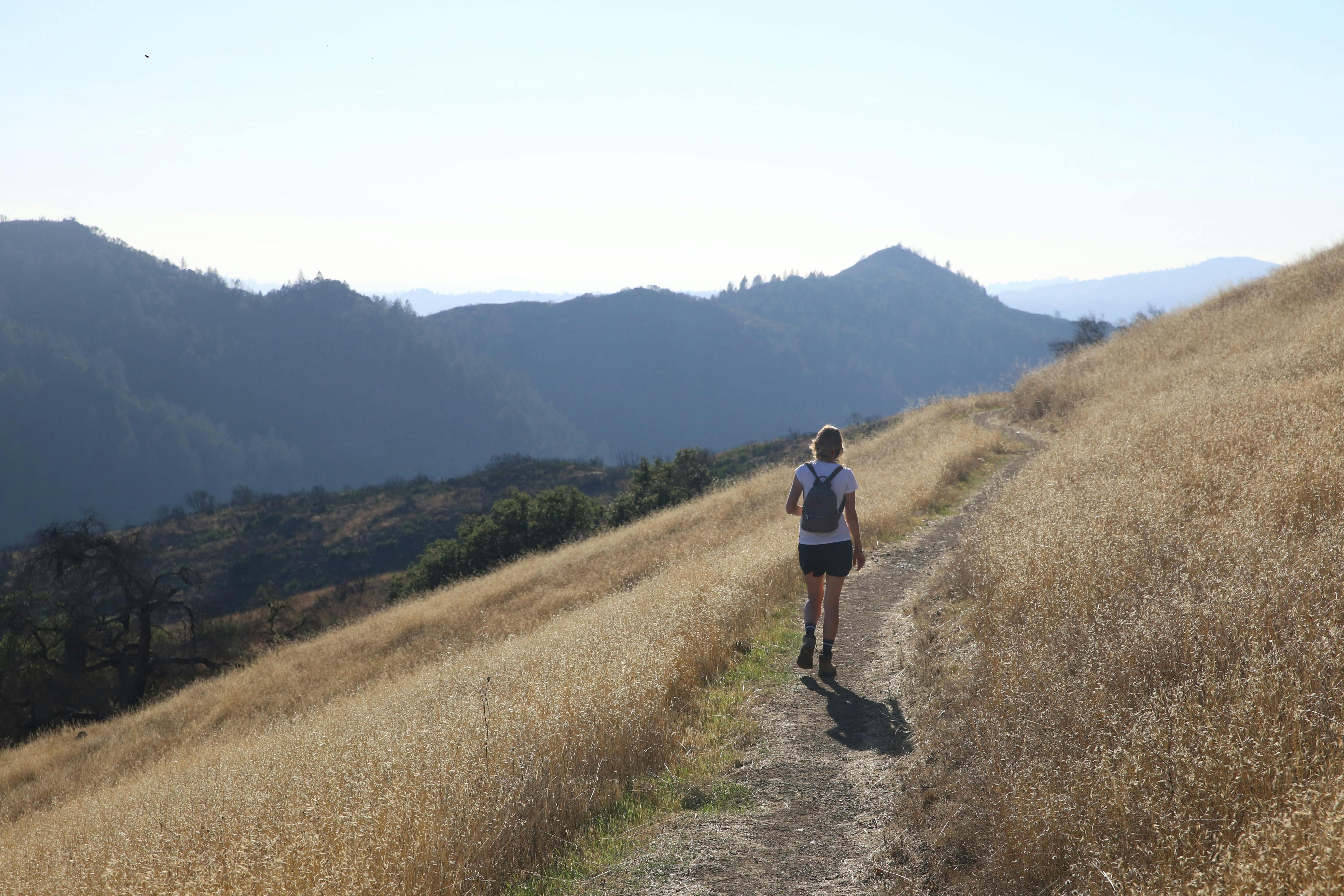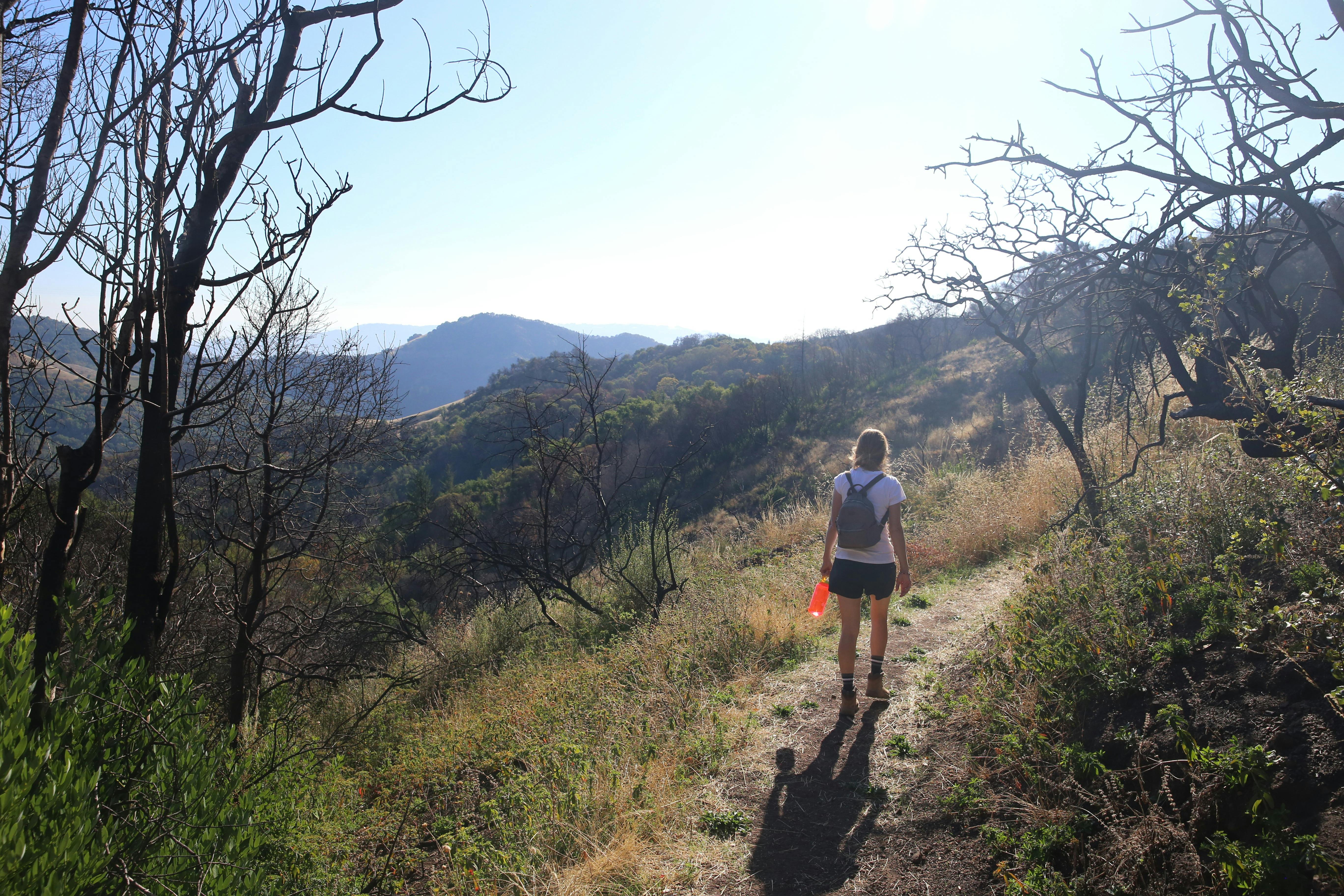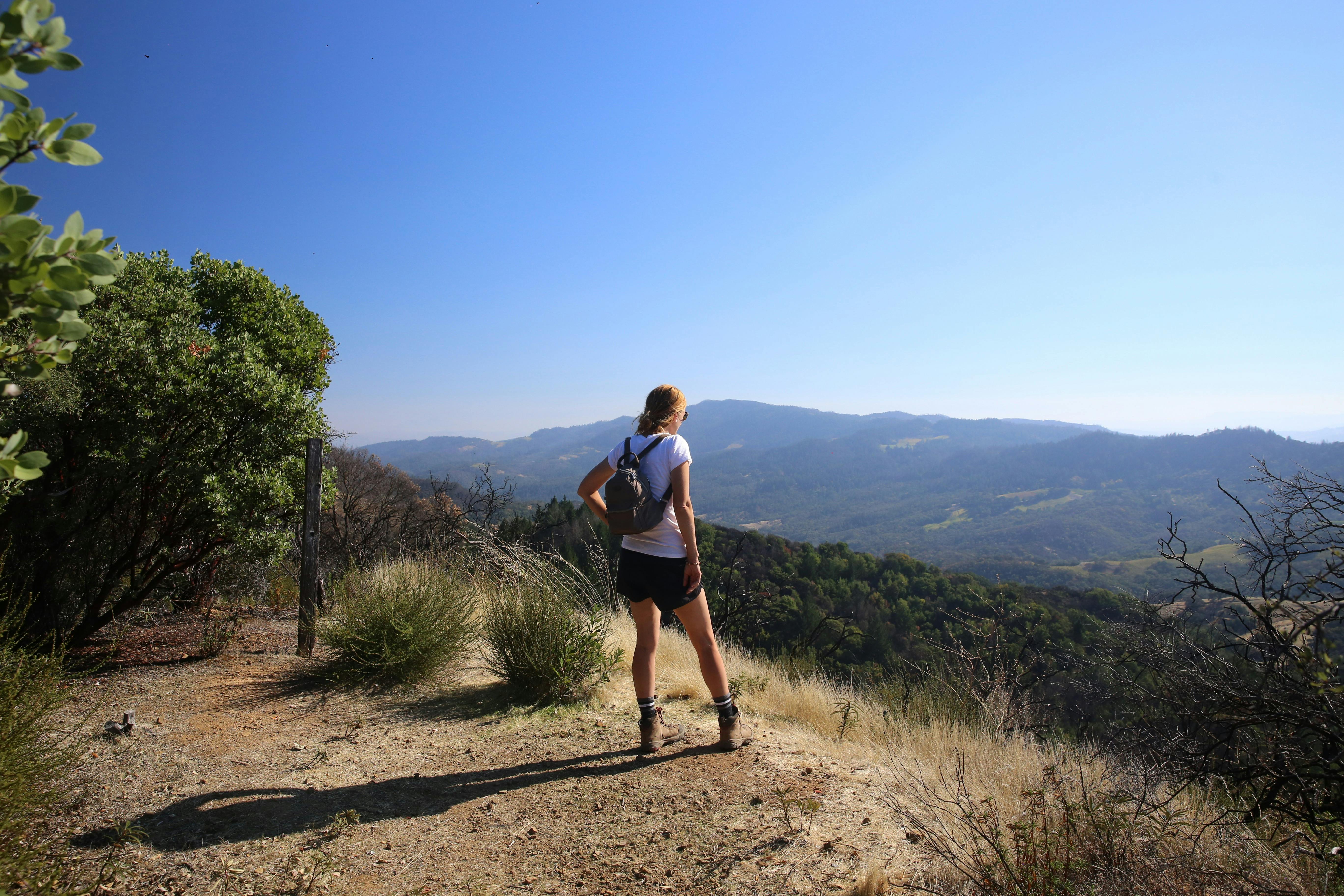 Keep stoking your celestial senses as you climb Brushy Peaks Trail through a forest of bay trees and second-growth redwoods, with Uranus appearing, too (just sayin'!), as well as Neptune (a good turnaround point with very satisfying views, best for those wanting to keep the hike as a shorter, easier 3.2 mile out-and-back hike), and then Pluto. Trees burned and bruised by the fires loom stark and charred and strangely beautiful; lush green new growth bursts around the trunks of injured trees, a testament to nature's resiliency. Brushy Peak's summit is simply breathtaking—a panorama spanning both the soft rolling vineyards and dramatic foothills of Napa and Sonoma. On clear days you'll see as far as Mount Diablo to the southeast and Mount Tam to the southwest. Round out the hike by connecting the following trails: Red Mountain, Headwaters, Vista, Bald Mountain and Lower Bald Mountain. It's one big counter-clockwise loop.
BONUS STAR PARTY: Sugarloaf Ridge State Park is home to the largest observatory in the western United States: Robert Ferguson Observatory. On select weekends it opens to the public for night and solar viewing. The next Star Party is January 20, 2019 for the Total Lunar Eclipse! NOTE: Check ahead for weather as this may be weather permitting. $5 per adult and $8 parking fee. (Daytime solar observing is no cost.)
No dogs (except in the campground). More info and maps.
Bring the Outdoors to Your Inbox
Sign up for our weekly email and stay up to date on where to explore in California.
* No spam, that's a funky food!