London Calling
Dog-friendly hike at Jack London State Historic Park in Sonoma Valley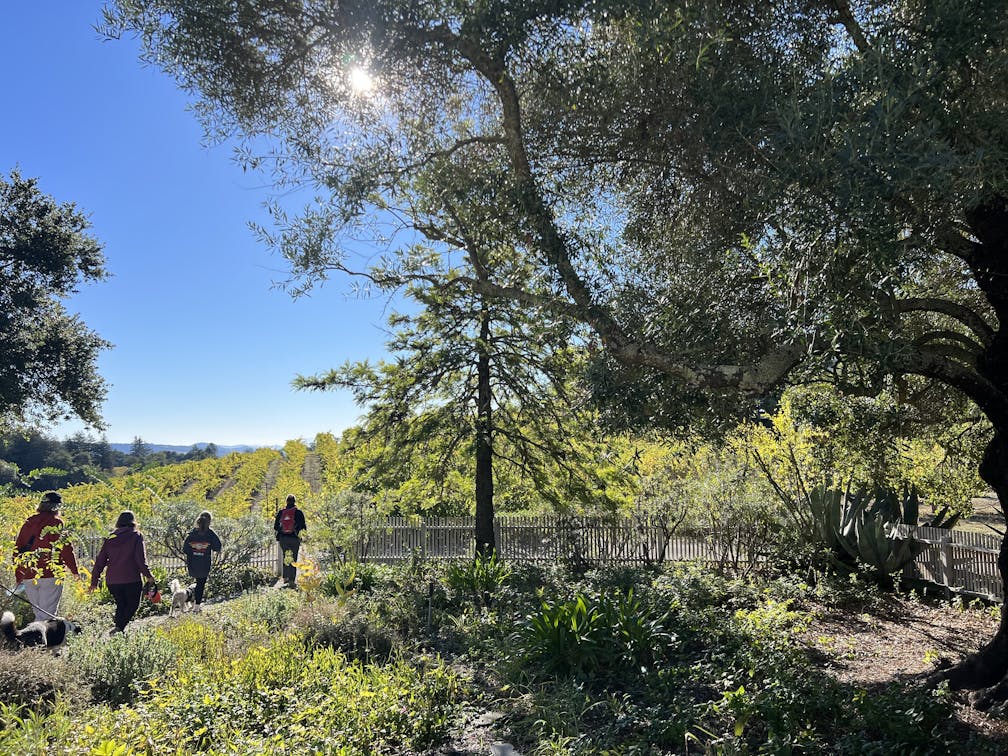 The writer Jack London was known for his adventure stories, and an autumn hike at his namesake state park in Sonoma Valley illuminates more than his career. Eucalyptus, oaks, sprawling vineyards, and brilliant redwoods are part of the autumn magic amid the rich history of the park. Get glowing!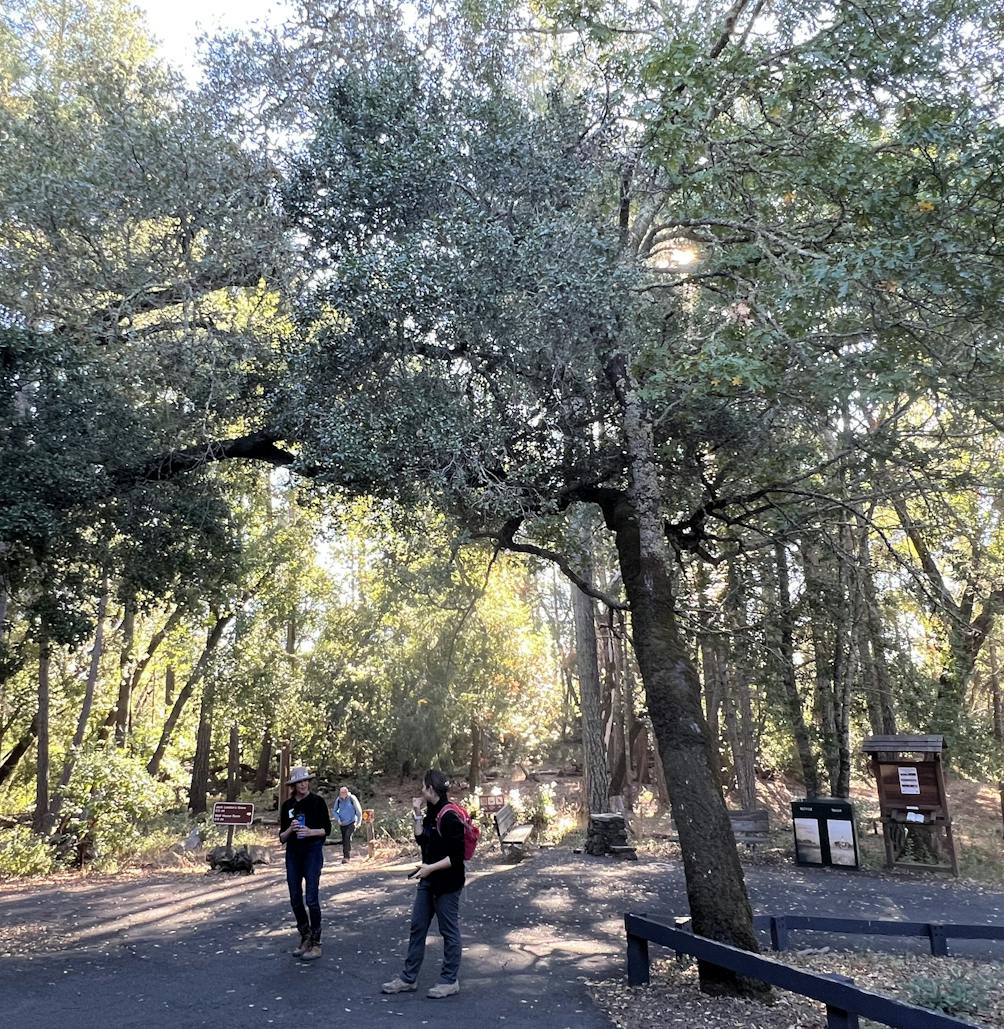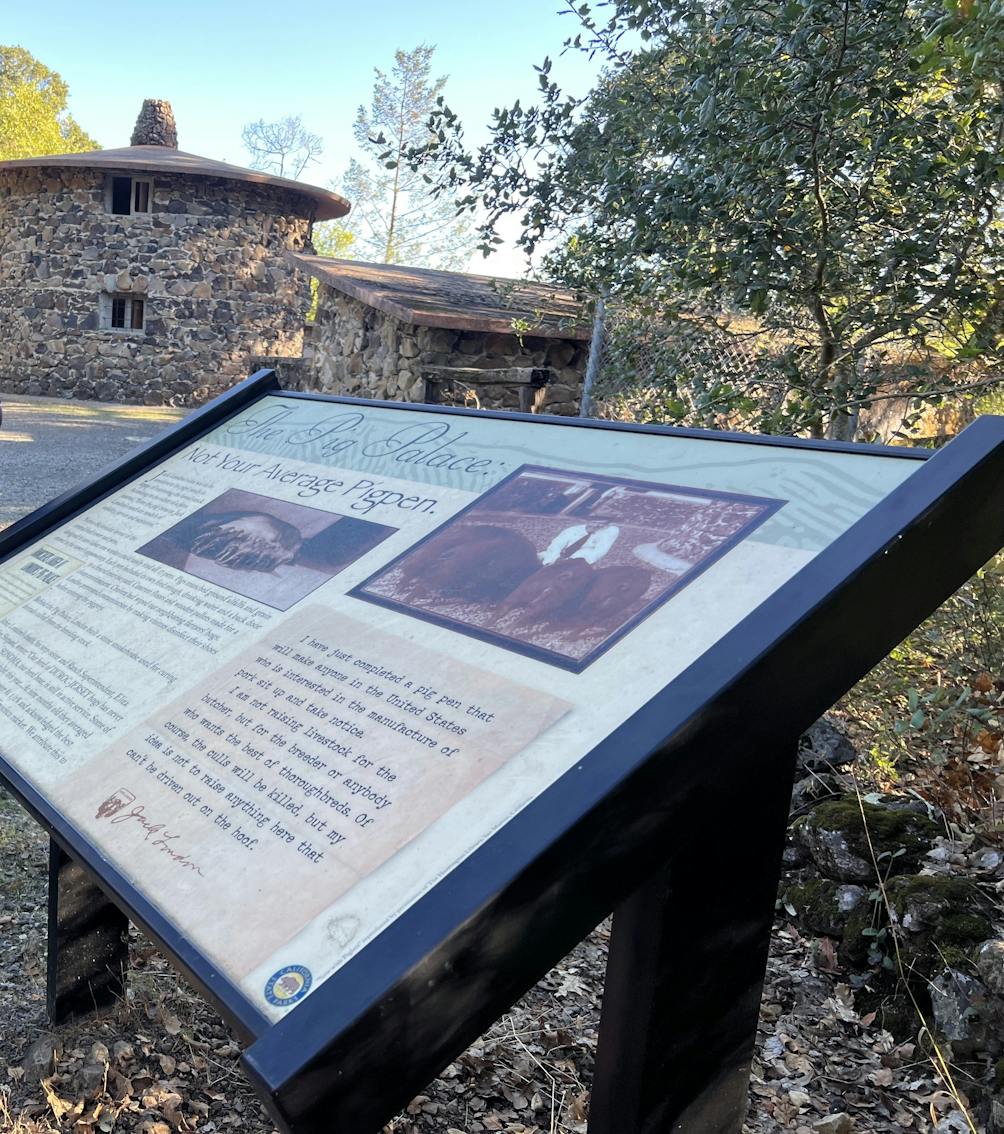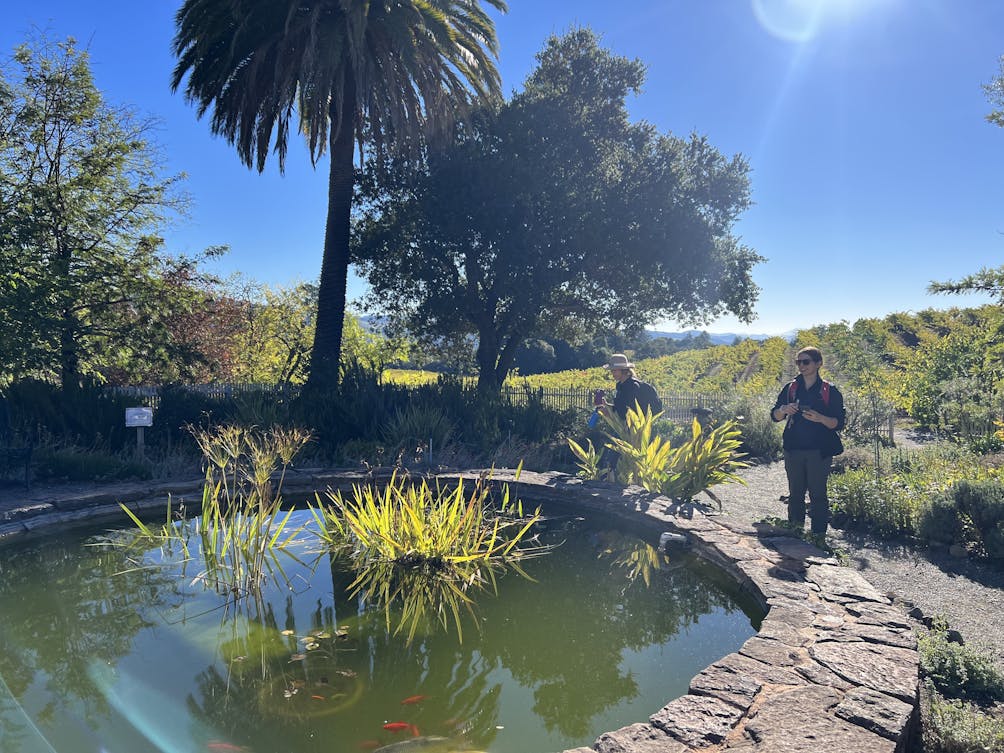 Parts of Jack London State Historic Park are dog-friendly, including this 3-mile (round-trip) hike. From the kiosk entrance ($10 fee; pick up a map), turn right to the Beauty Ranch parking lot, where you'll start your hike up to The Pig Palace; originally laughed at by locals as a hog-wild idea for effectively caretaking the ranch's many pigs, the palace won awards for its two-story, circular tower design that centralized feedings.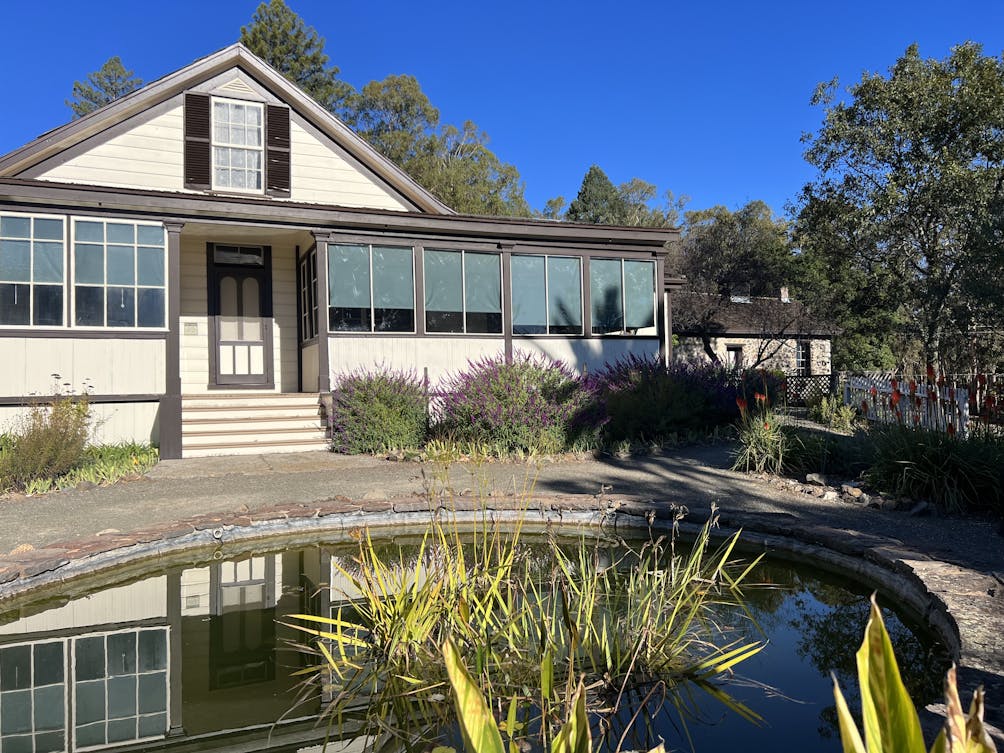 Next, head to London's Cottage, where Jack lived with his wife, Charmian (you can tour the house during designated hours). There's a beautiful pond out front (with fish) that mirrors autumn's light. It's hard not to appreciate the old oak standing brave and beautiful next to the cottage. It's slowly dying, but fortunately, seeds from the tree are being used to birth new oaks.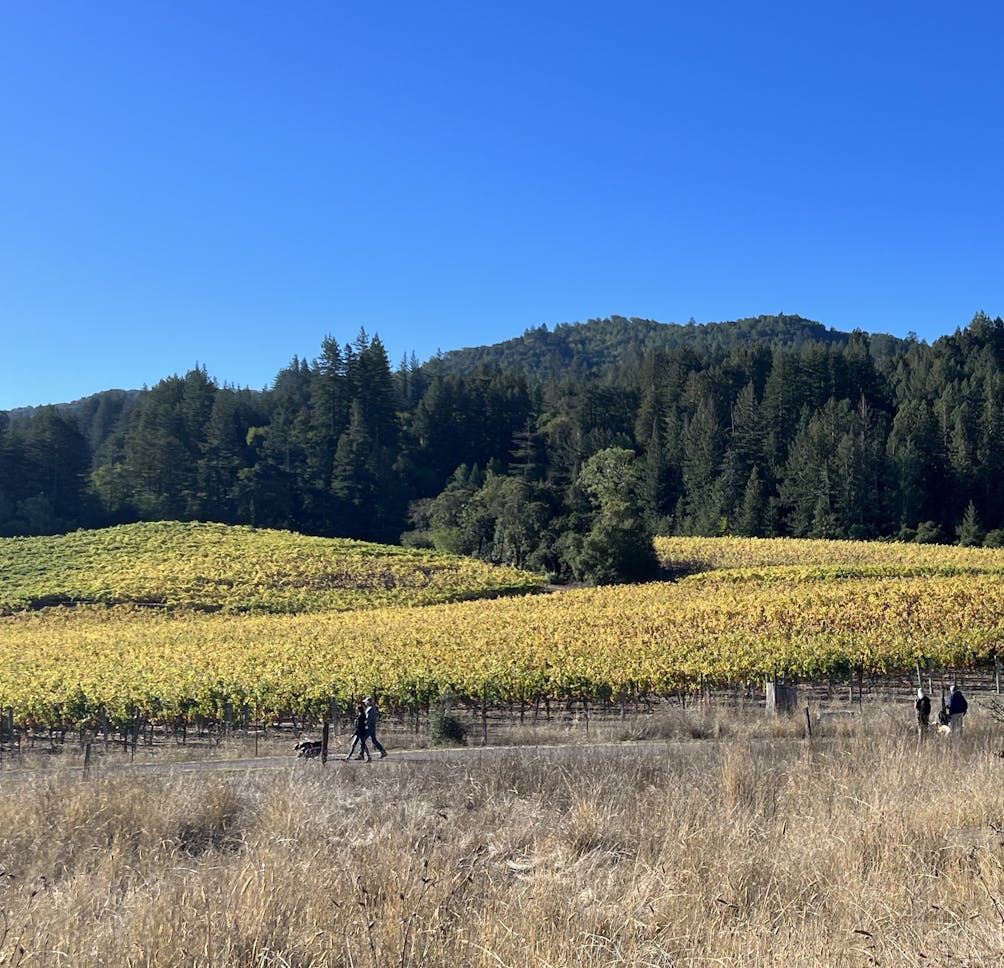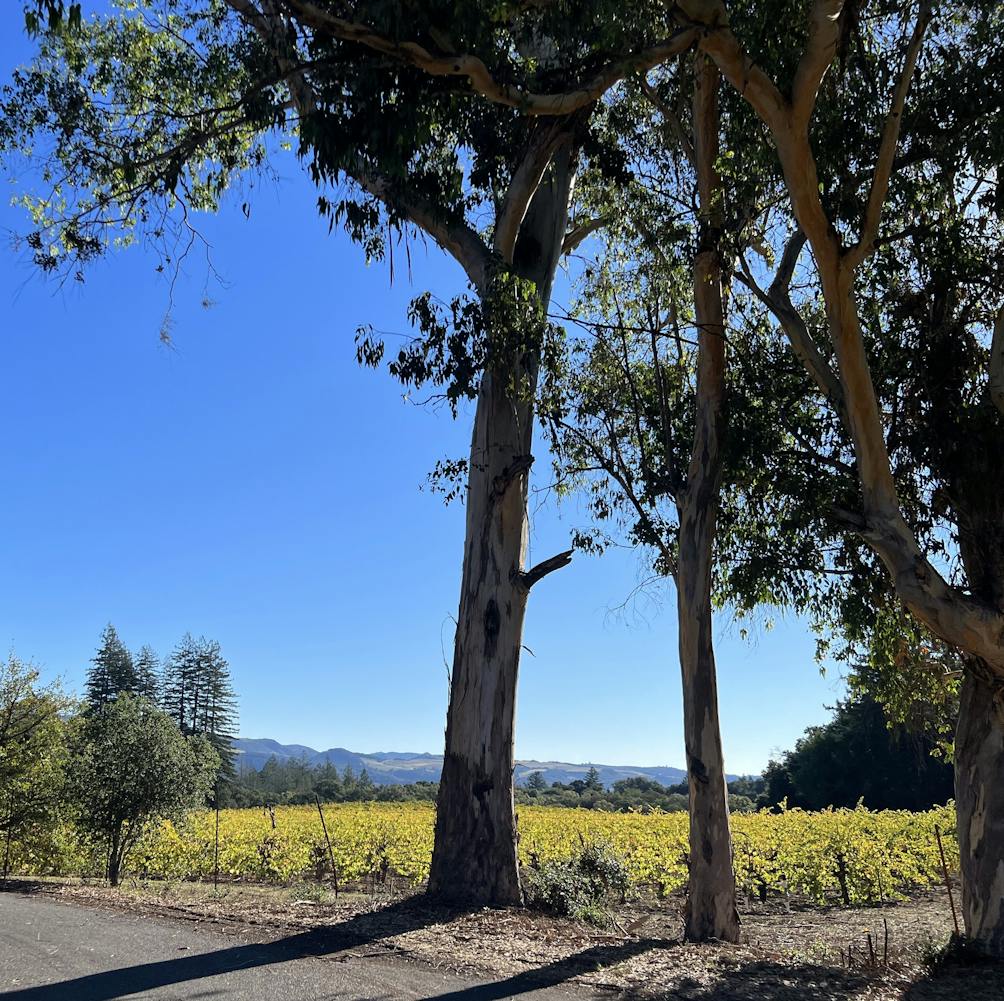 Follow the trail down towards the House of Happy Walls Museum.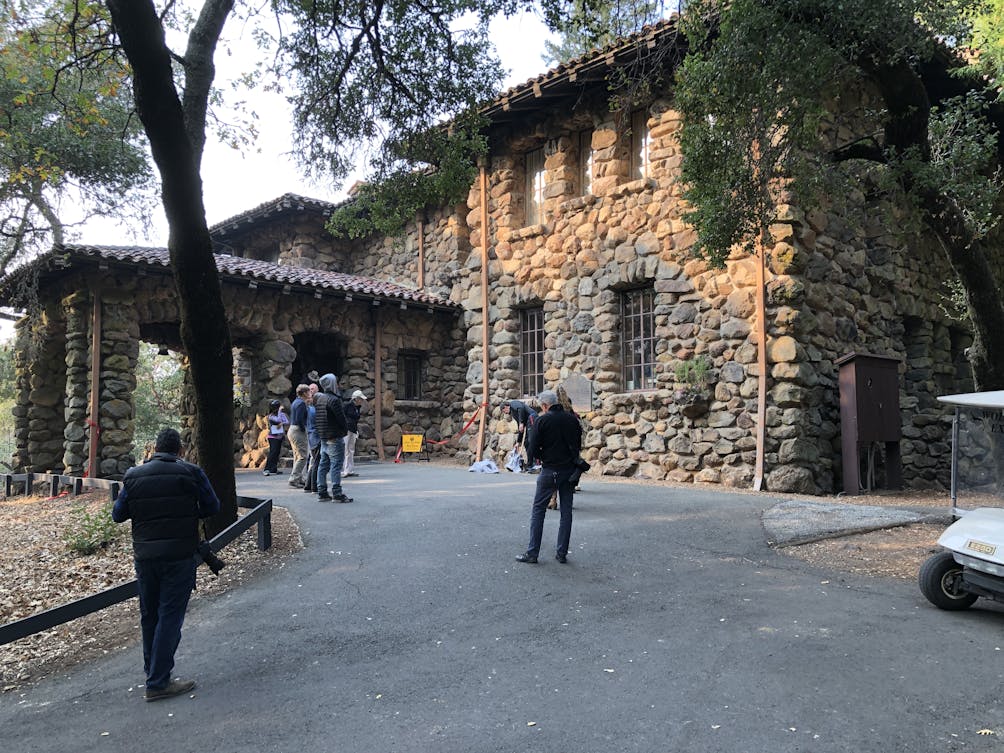 As you go, you'll parallel the land's brilliant vineyard, which casts swirling hues of caramel and apple. The House of Happy Walls is a must-visit museum (no dogs allowed inside).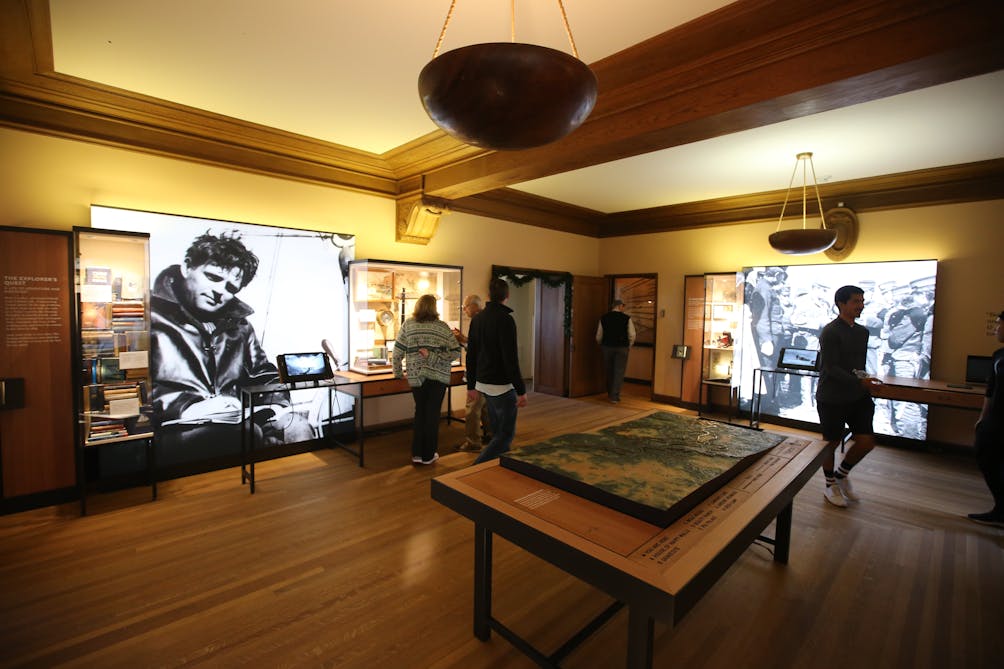 Explore 22 multi-sensory and interactive exhibits highlighting London's literary career, political activism, animal rights initiatives, photojournalism, and more—including, notably, his adventurous life with Charmian.
But first you can follow the leaf-crispy trail to the Wolf House ruins.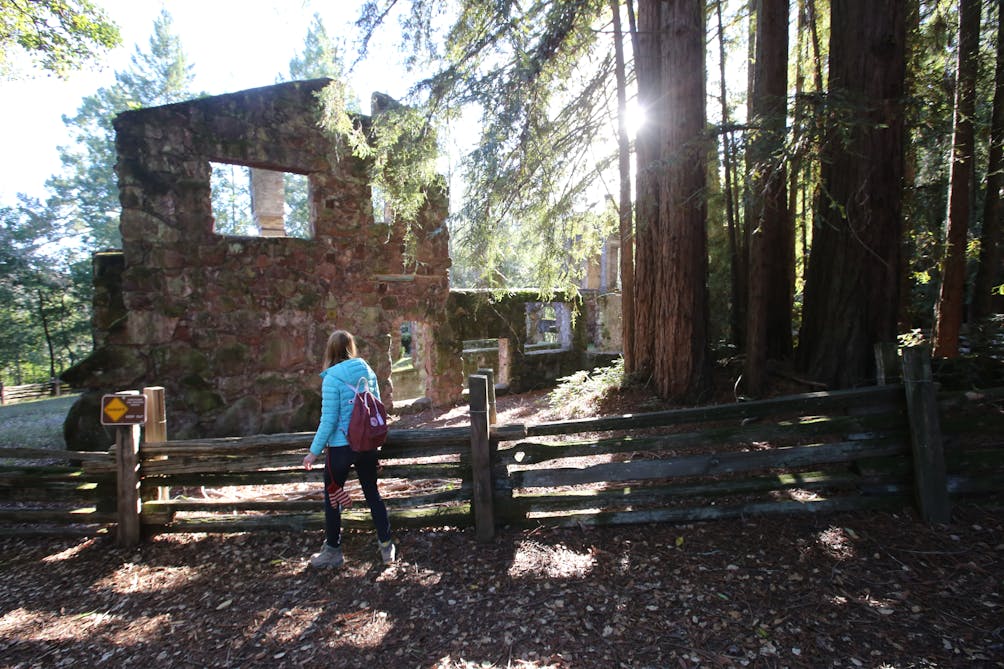 London's dream home burned down just two weeks before he and Charmian were to move in. Various theories have emerged about what caused the fire that destroyed the home (it's since been widely accepted that it was due to spontaneous combustion of a greasy rag left onsite), and some say the ruins are haunted (though there are skeptics).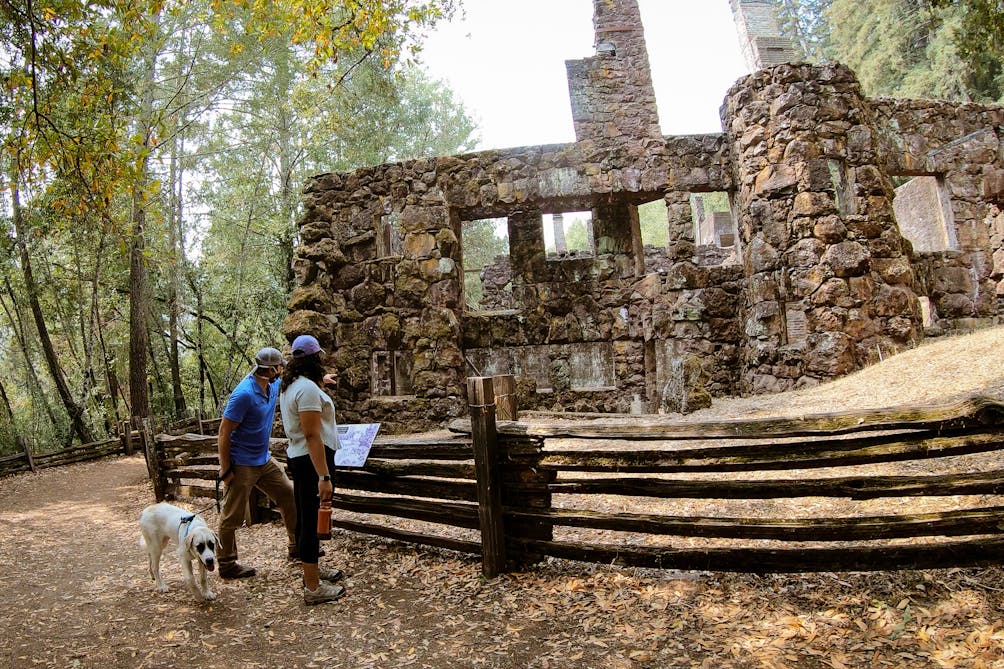 London died just a few years after this event, and the gravesite is tucked among trees on a nearby knoll.
$10 entrance/parking fee. Dog-friendly (in certain parts of the park only).
Bring the Outdoors to Your Inbox
Sign up for our weekly email and stay up to date on where to explore in California.
* No spam, that's a funky food!