Take the Musical Road
Drive the Musical Road in Antelope Valley
Taking your car for a tune-up is so much fun, at least when you drive the Musical Road—one of only a handful in the world—to connect two of Antelope Valley's best parks. Prime Desert Woodland Preserve in central Lancaster has 2 miles worth of fenced trails.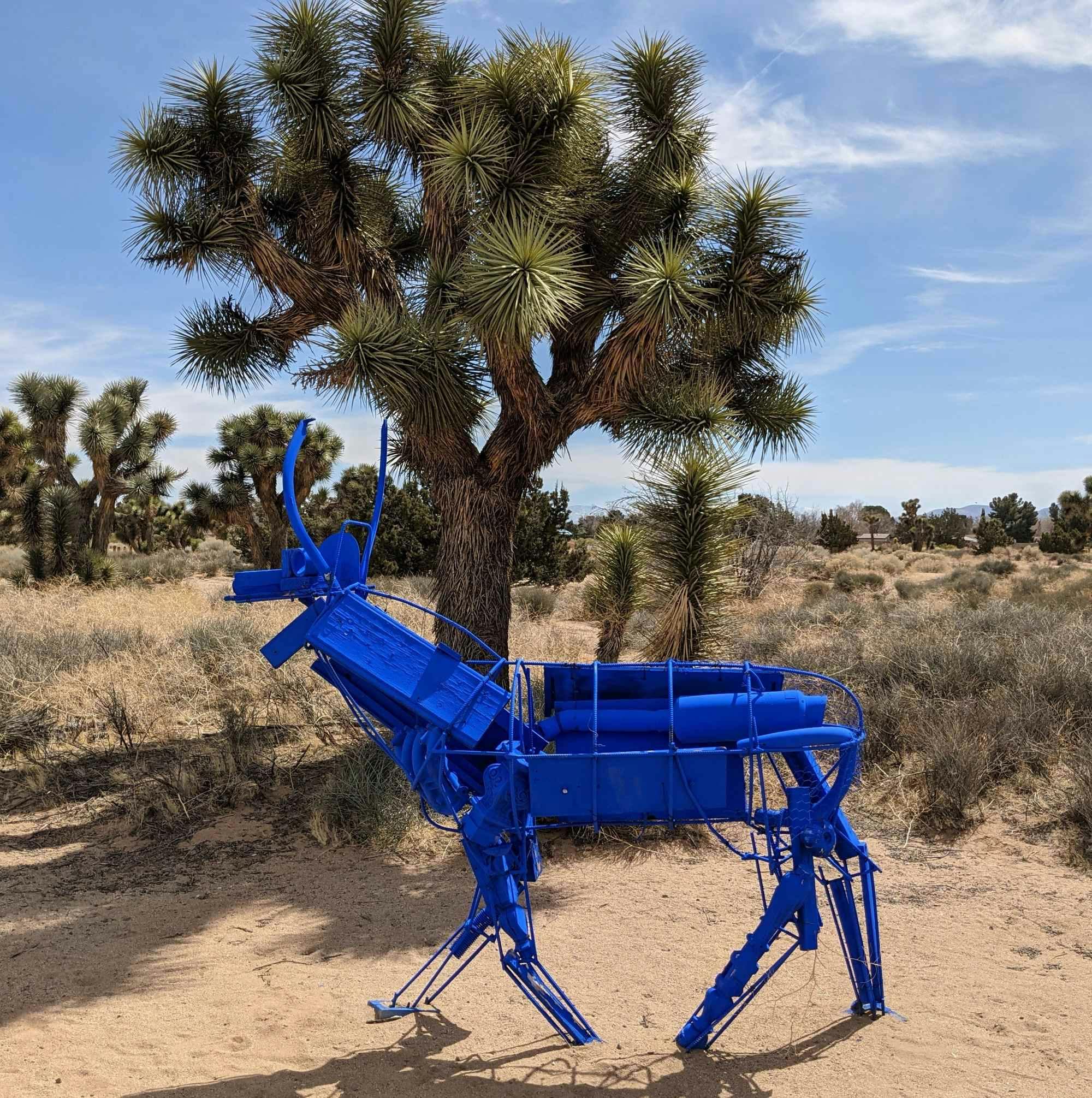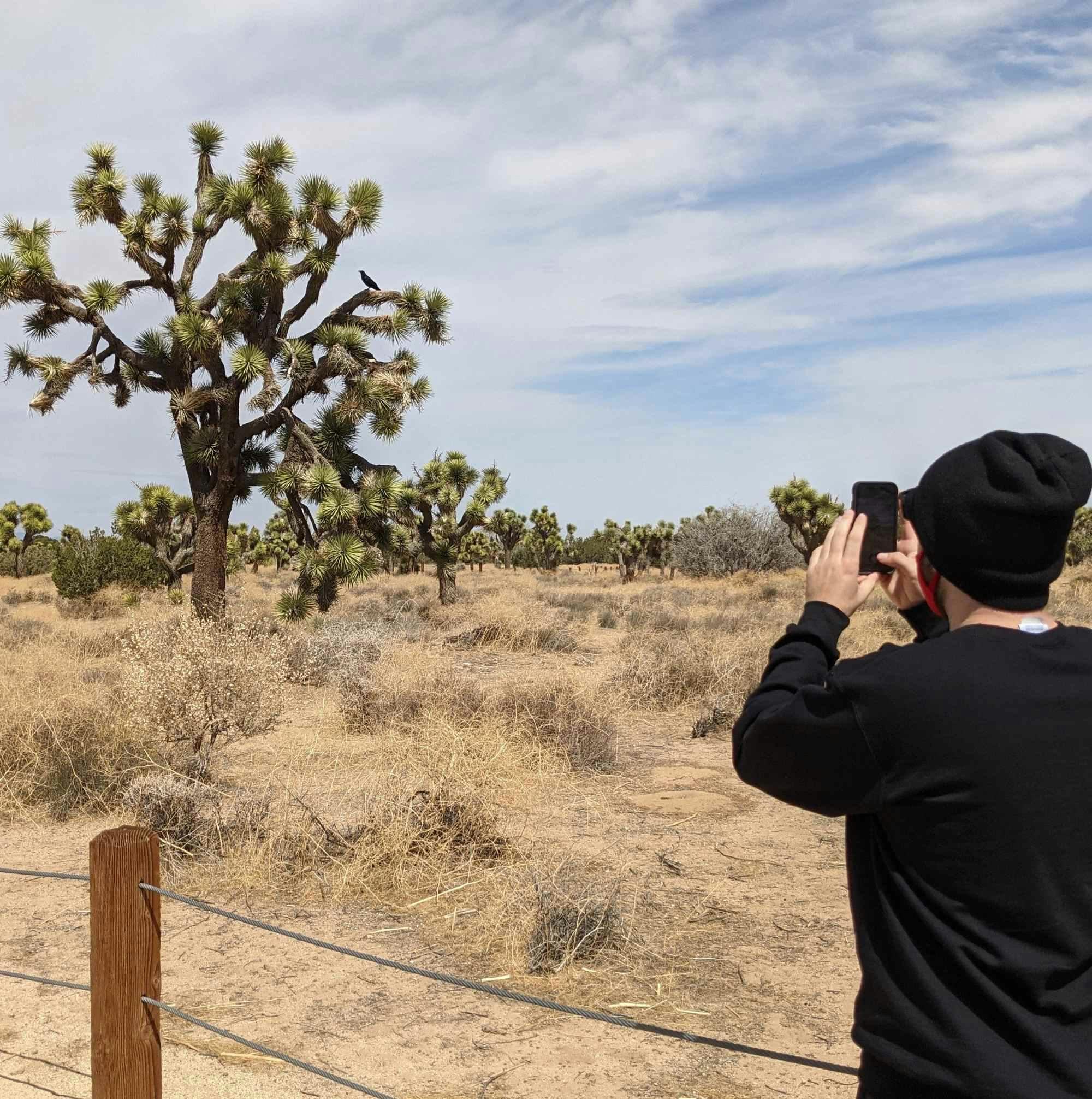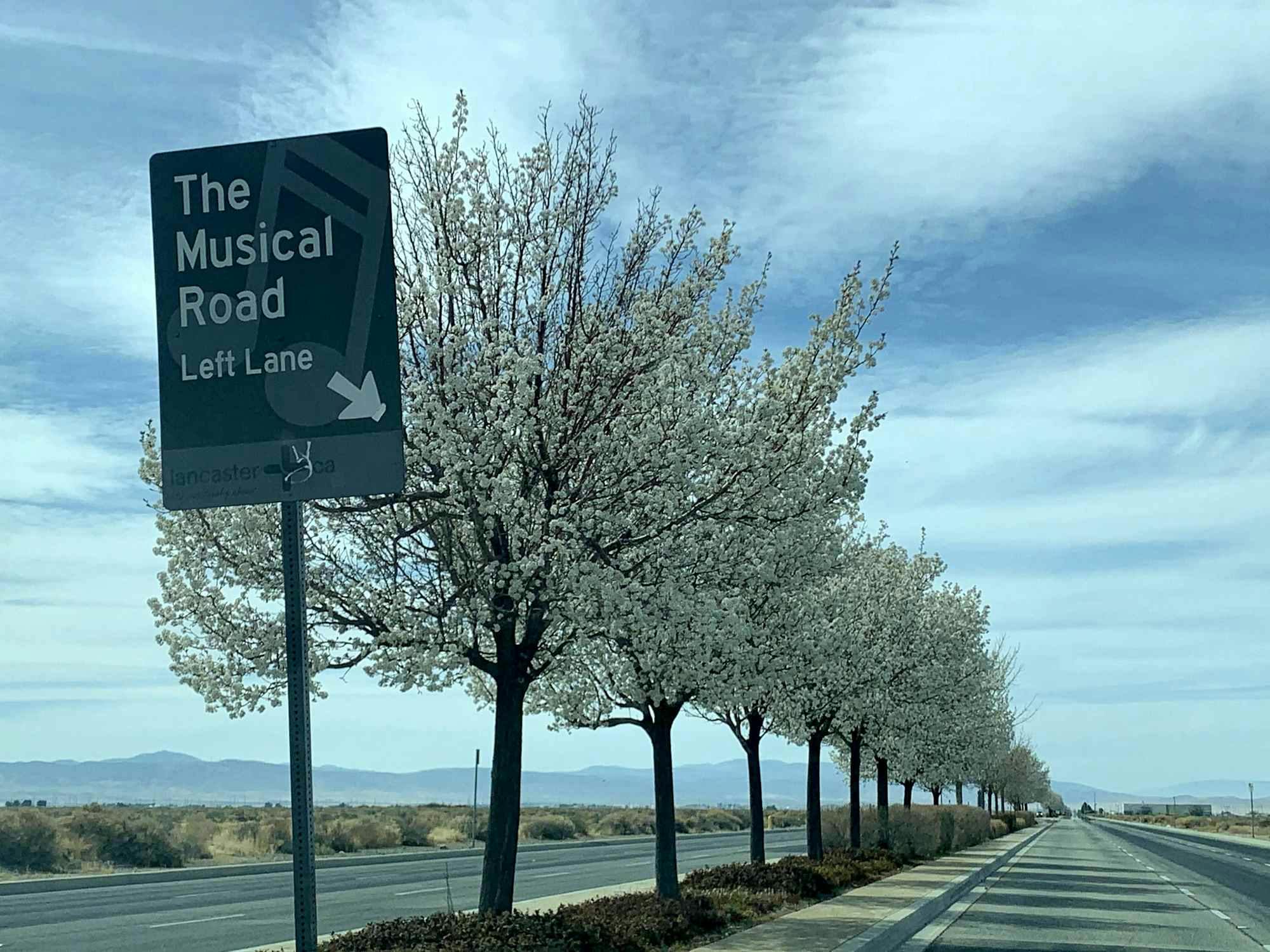 As you wander among possibly the densest grove of Joshua Trees within an hour of LA, you'll find no shortage of interpretive material, from explanations of the site's history (both the resident ranchers and the indigenous natives) to a notation of the park's only creosote bush, a massive specimen that is nearly 800 years old.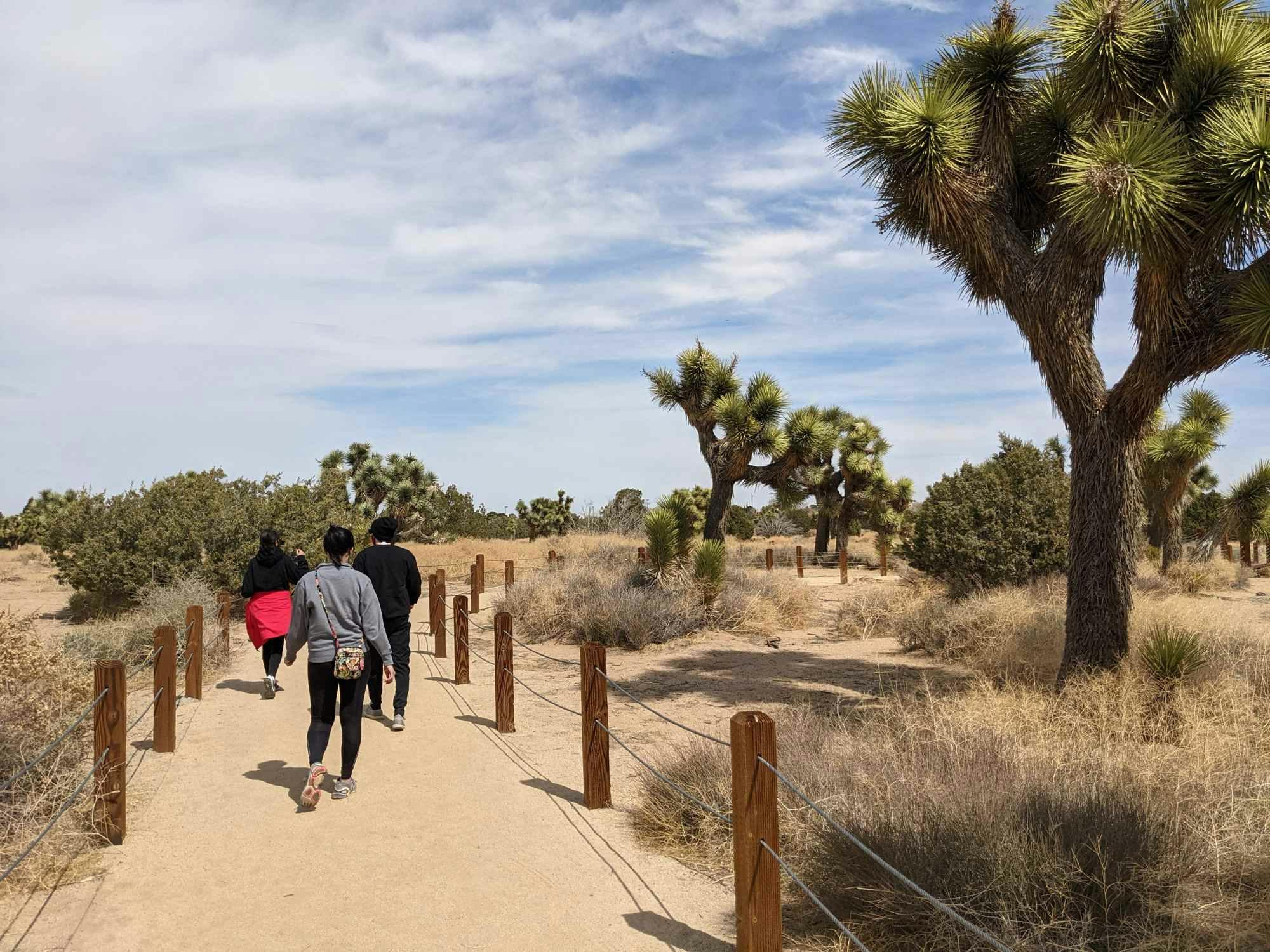 Though the park's interpretive center is currently closed, you can find artifacts such as petroglyphs, replicas of native crafts, and even geodes. A pleasant surprise on the walk is the park's hidden art, including an installation of a bright blue deer made from recycled materials, whose presence is both beautiful and shocking.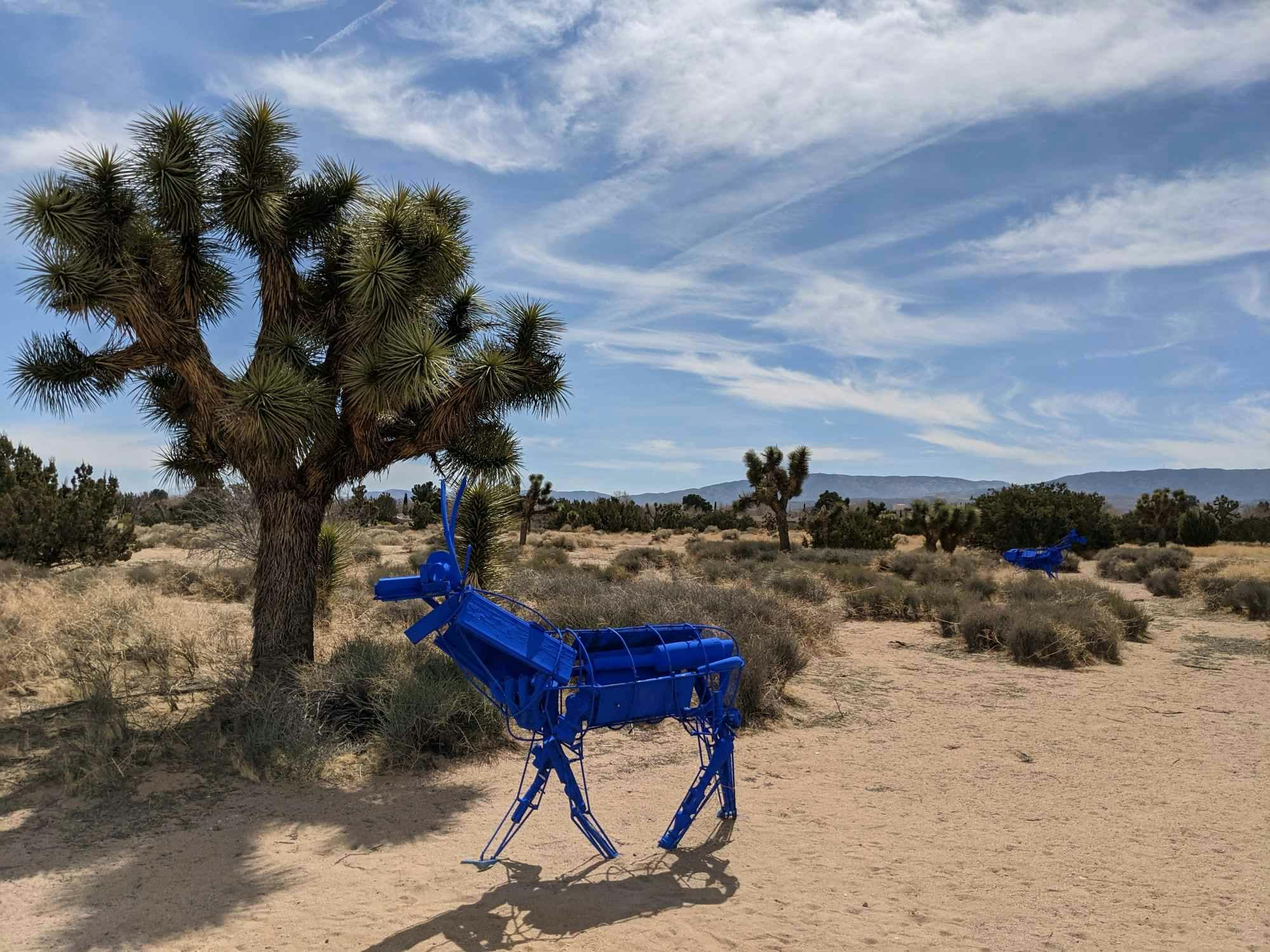 Musical Road Bonus: Later, drive to north Lancaster to find Apollo Community Regional Park, a hidden oasis next to the local airfield. Be sure to get onto Avenue G to find Musical Road, an engineering marvel that plays a tune as you drive over it, one of only a handful in the world (we won't give away the song, but it's a true delight!). When you find Apollo, named after the Apollo 11 astronauts, grab a picnic spot and enjoy the three man-made lakes, full of friendly local waterfowl, from geese to ducks to coots to even gulls! There's a 1.25-mile loop trail, too.
To get to the Prime Desert Woodland Preserve, take the CA-14 to Lancaster and exit Ave. L, heading west. Take Ave. L for 2.3 miles followed by a right onto 35th St. W. After 0.5 mile at the intersection with W. Ave. K8, the park and lot will be on your left. No dogs!
Bring the Outdoors to Your Inbox
Sign up for our weekly email and stay up to date on where to explore in California.
* No spam, that's a funky food!