Sea You Soon!
Favorite Attractions at Reopened Monterey Bay Aquarium
After over a year of being closed, the Monterey Bay Aquarium is ready for some quality time with you! A visit to Monterey this time of year is a refreshing coastal escape of beaches and bike paths and beautiful blooms, with a big bonus: The region's marquee attraction is at the heart of it all. The Monterey Bay Aquarium has recently opened its doors and can't wait to see you. They've also got great ideas on what to do nearby—scuba diving, guided kayaking, and where to see the big fish! Your window to the underwater world awaits. Dive in!
Underwater Forest Bathing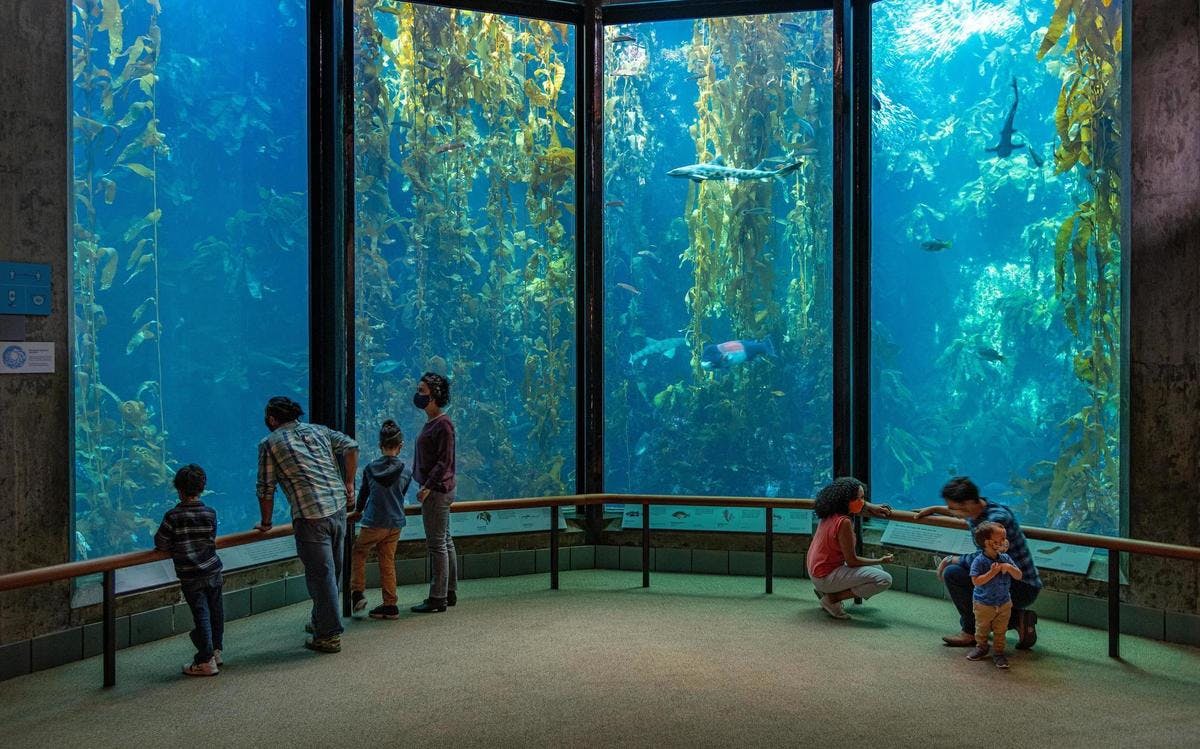 The three-story Kelp Forest at the Monterey Bay Aquarium is a living extension of Monterey Bay itself, fed by a continuous flow of seawater from the bay. The exhibit is illuminated naturally by the sky and sunlight. Standing within this cathedral of beauty is truly unique forest bathing. After witnessing the Kelp Forest without getting wet, you can continue your explorations in the bay itself. Monterey is rated #1 in the US for beach access dive locations. There are plenty of dive shops to help fulfill your desire for underwater adventure!
Get Tickets to the Monterey Bay Aquarium
You Otter Know!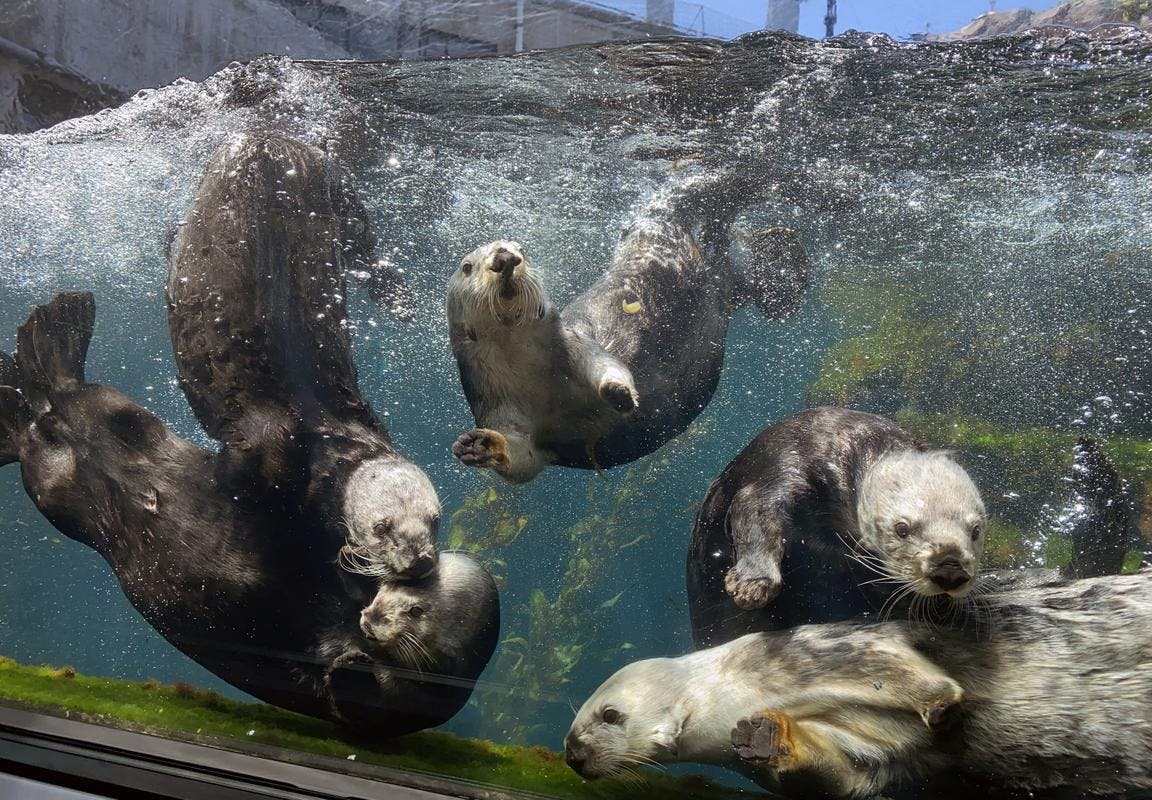 The crowd-pleasing sea otter is popular for good reason … just so adorable (and they know it!). Don't miss seeing the Monterey Bay Aquarium's sea otters cavorting, swimming, and flirting (oh they do!) just a few inches from you. Did you know that sea otters rely on eating a quarter of their body weight in food each day to stay warm in the cold ocean? Their dense fur insulates them too, and a single square inch of sea otter fur has up to one million hairs! Because of their protected status you can't get as close to sea otters in the wild as you will at the Aquarium. And they're ready for their close-up! Afterwards, rent a kayak or book a guided trip and see them at a safe distance out in the wild … diving for food, cuddling their pups, dozing off in the surface fronds of kelp forests, and being just plain adorable.
Get Tickets to the Monterey Bay Aquarium
Open Wide!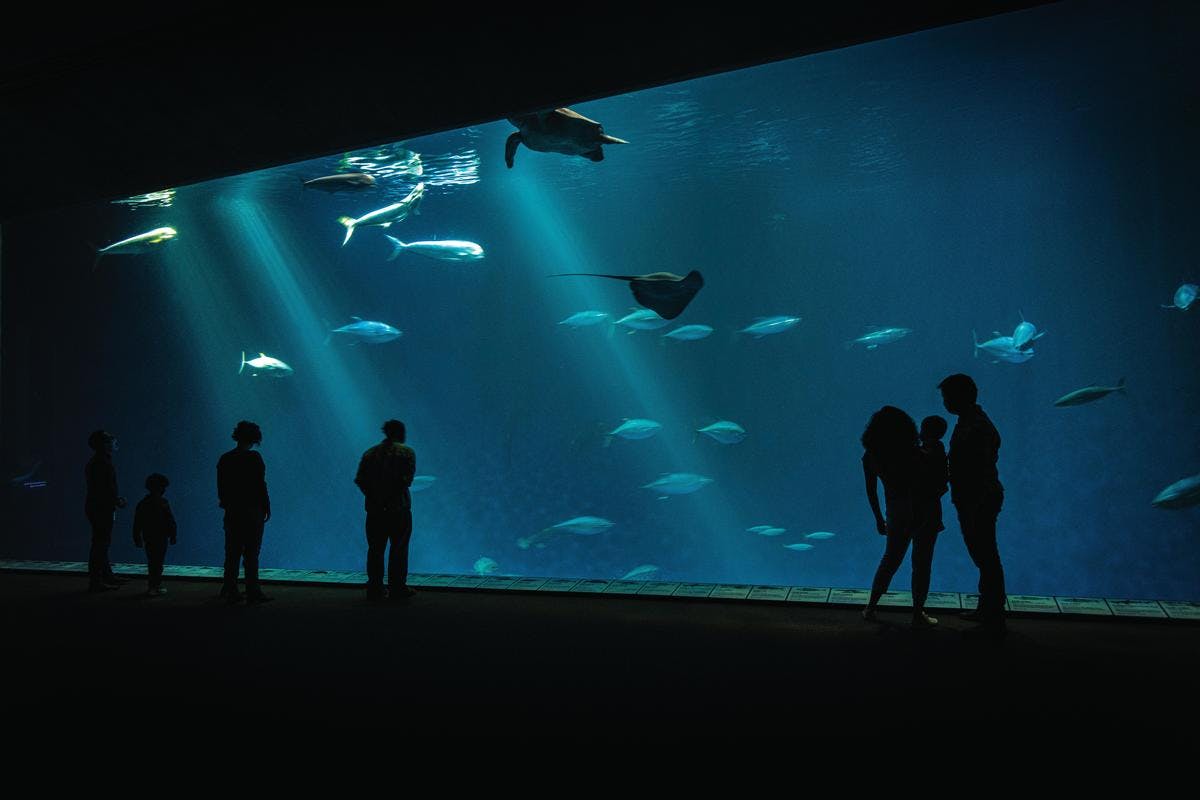 Want to feel like you're floating right alongside the magical sea life? Go explore at the Open Sea galleries at the Monterey Bay Aquarium. A million-gallon aquarium shows the vast blue ocean and all the sea creatures gracefully swimming by, while nearby delicate jellies pulse and sparkle as they move. It's a beautiful sight and one to remember when you're walking along the shoreline or getting a bowl of famous chowder at Fisherman's Wharf. Looking at the waters below, you're likely to see sea nettles and moon jellies, or spot the ocean sunfish—one of the heaviest bony fishes in the world—in other words, massively impressive! (Tip: You can see them at the Aquarium too!)
Bring the Outdoors to Your Inbox
Sign up for our weekly email and stay up to date on where to explore in California.
* No spam, that's a funky food!