Have Some Funston
Enjoy Fort Funston Beach in San Francisco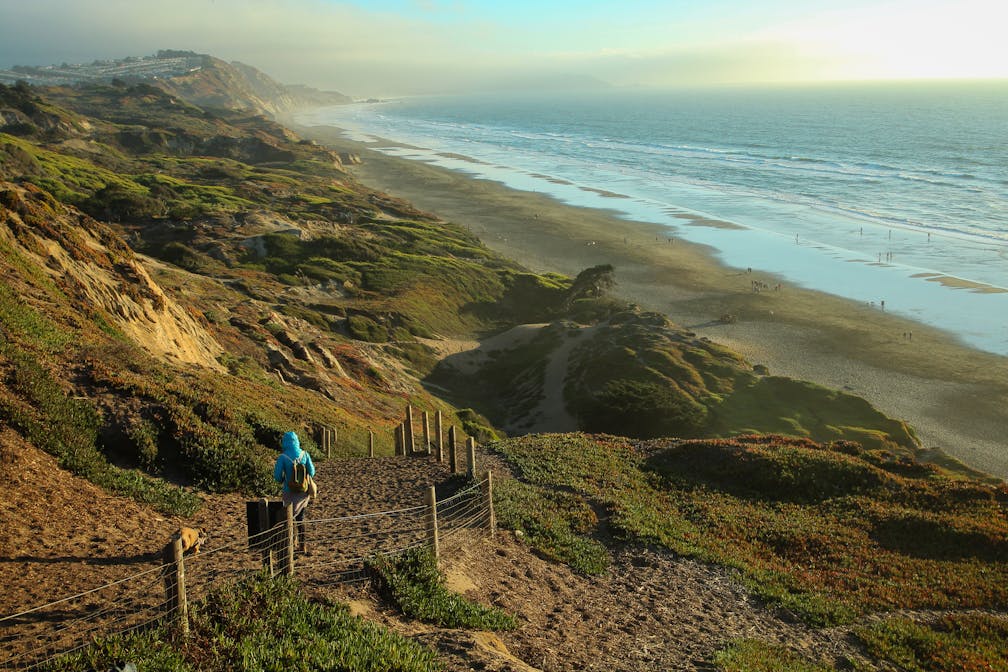 San Francisco's Fort Funston is best known for its enormous, super dog-friendly beach as well as its cliff-clinging takeoff point for hang gliders. But it's also a terrific place to go on a 1.5-mile scenic beach stroll. Wind-sculpted sand dunes, serrated golden cliffs, and artwork as irreverent as Banksy's all feature into this easygoing outing. Start with a hoof down a massive sand ladder leading to miles of sandy coastline backed by massive pumpkin-colored bluffs.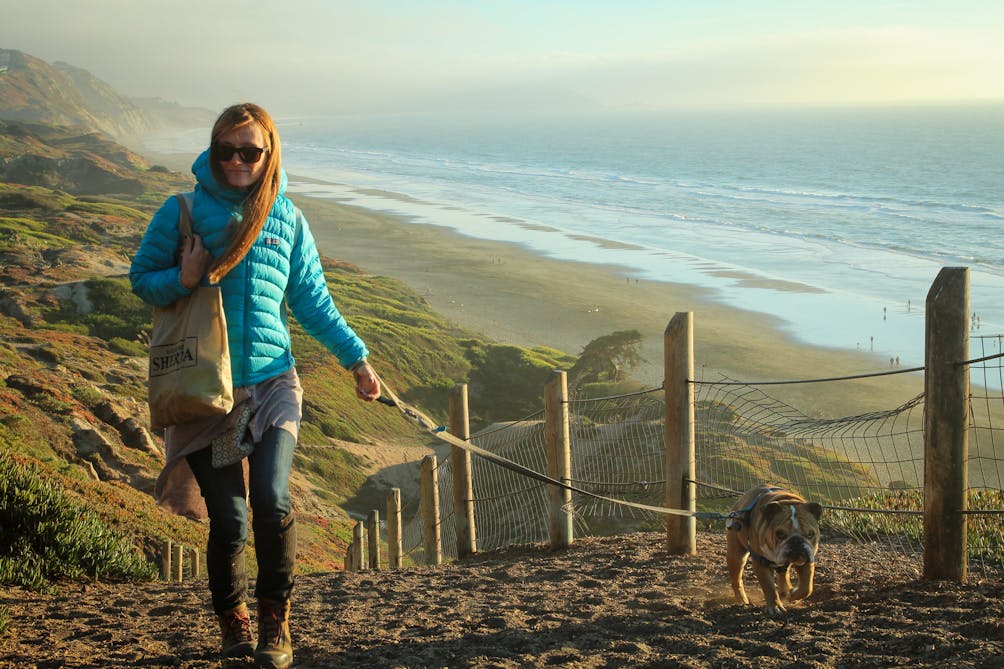 Dogs have a pawfully good time off leash here. Wander north to the large concrete battery ruin—colored in graffiti. Just on the other side you'll find an intriguing bronze buddah-dog sculpture—an ode to man's best friend. At this point you're walking directly underneath the launch pad for hang gliders, frequently seen floating across the sky, buoyed by generous winds.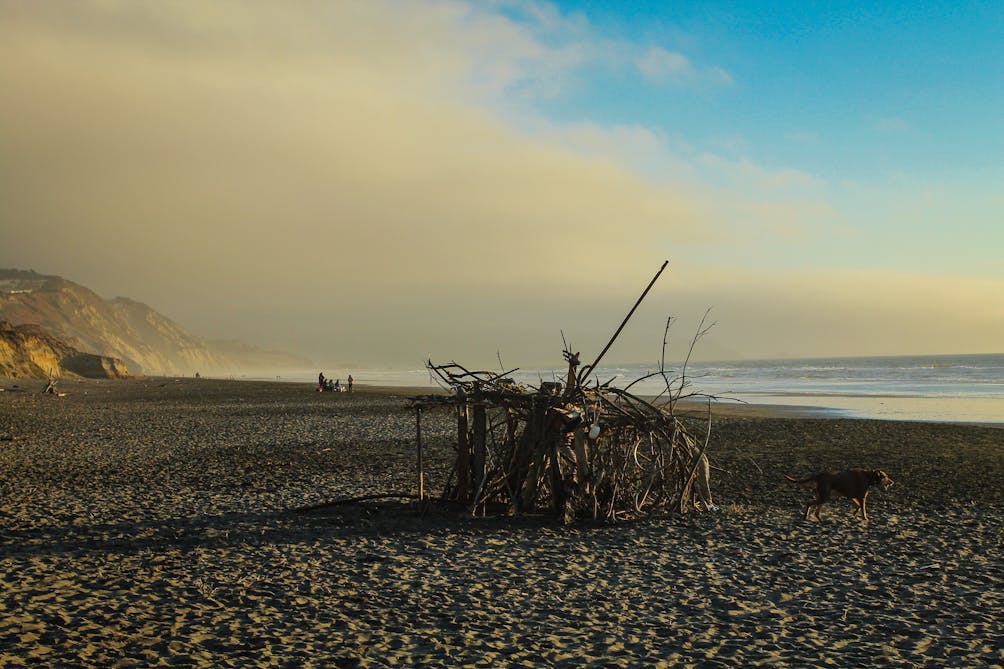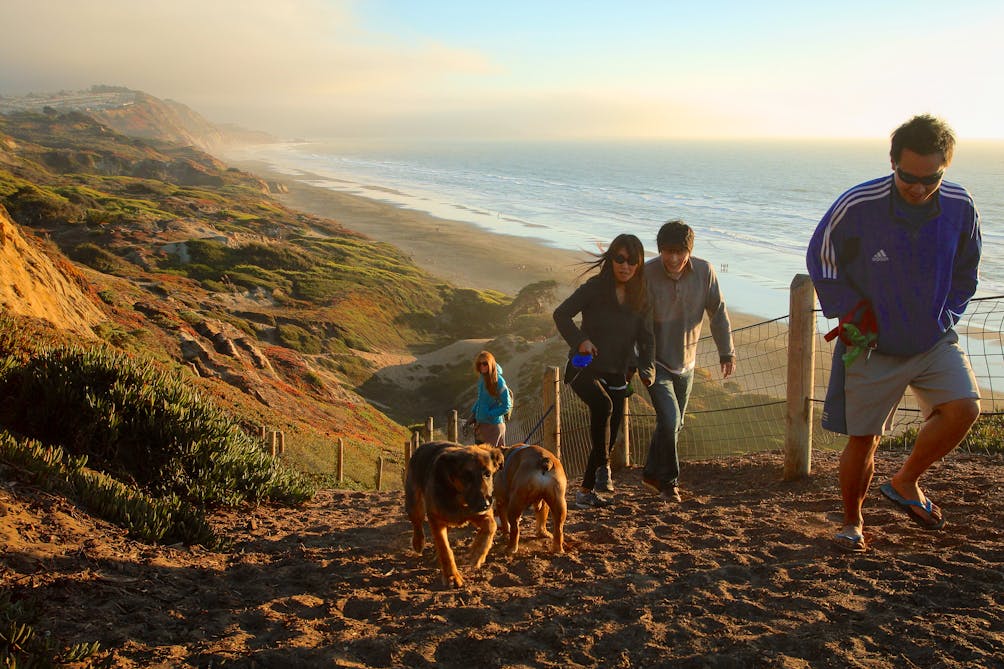 Stroll a little further and ascend a dune trail to the Sunset Trail to complete this casual loop. As the name suggests, time it for sunset and on clear days this can be a banner location for watching the sky, sea, and sun meld into a mango- and fuchsia-colored feast for the eyes. Thank you, nature!
Fort Funston is located in the southwest corner of San Francisco off Hwy. 35 (map). Dog-friendly! 
Bring the Outdoors to Your Inbox
Sign up for our weekly email and stay up to date on where to explore in California.
* No spam, that's a funky food!