OC Astronomy 101
Full Moon Hike in Black Star Canyon Wilderness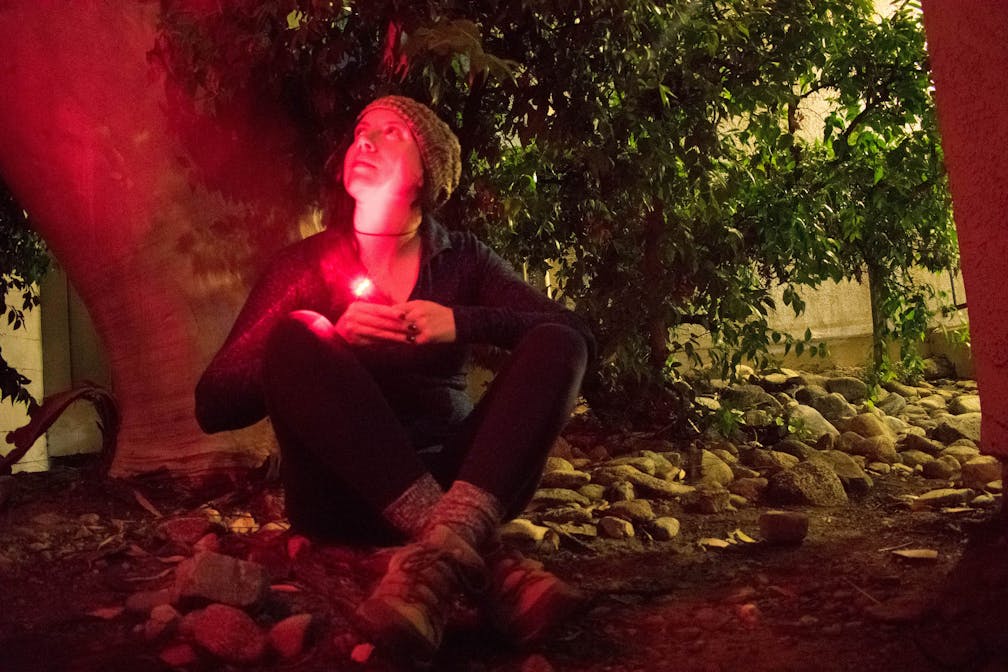 A guided full-moon hike of the 2.5-mile round-trip Mesa Trail loop in Black Star Canyon Wilderness offers access to an area only open to guided tours, safety in numbers, a nifty leg workout, and ... astronomy lessons!
The hike sets off at a moderately fast pace, and almost all of the 325 feet of elevation gain is in the first three-quarters of a mile, so be prepared to get your heart pumping! The trail is fairly easy to navigate in the dark and the moon is bright enough to light the way for most of it. However, having a flashlight on hand is useful. Only red-tinted lights are permitted—the red helps you retain your night vision. The guides have extras available to borrow if you don't have your own. As the last rays of sunlight sink below the horizon, the temperature drops considerably on the exposed trail, so dress in layers!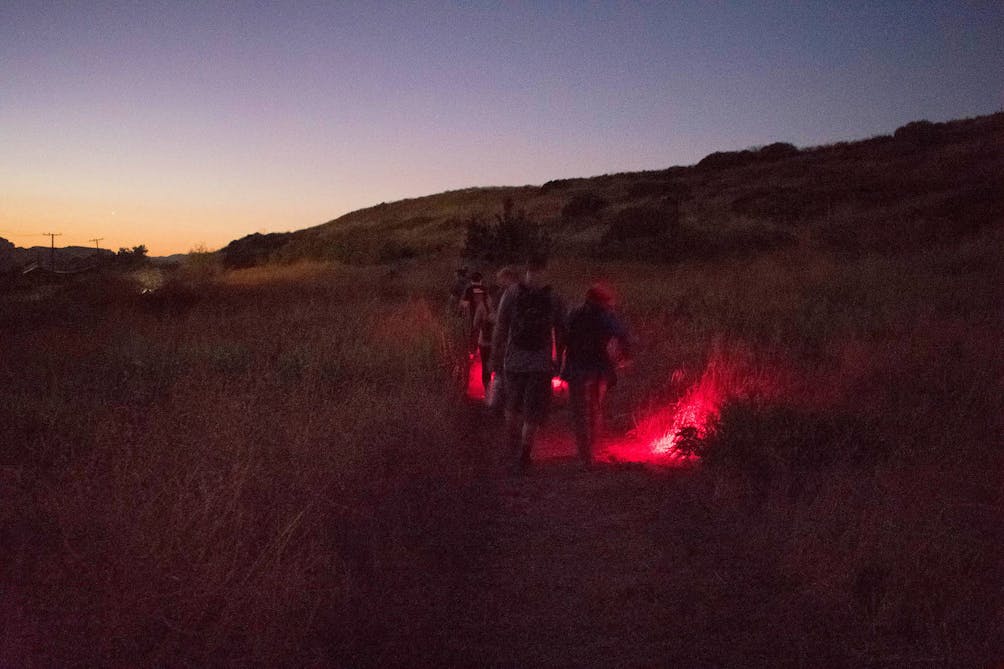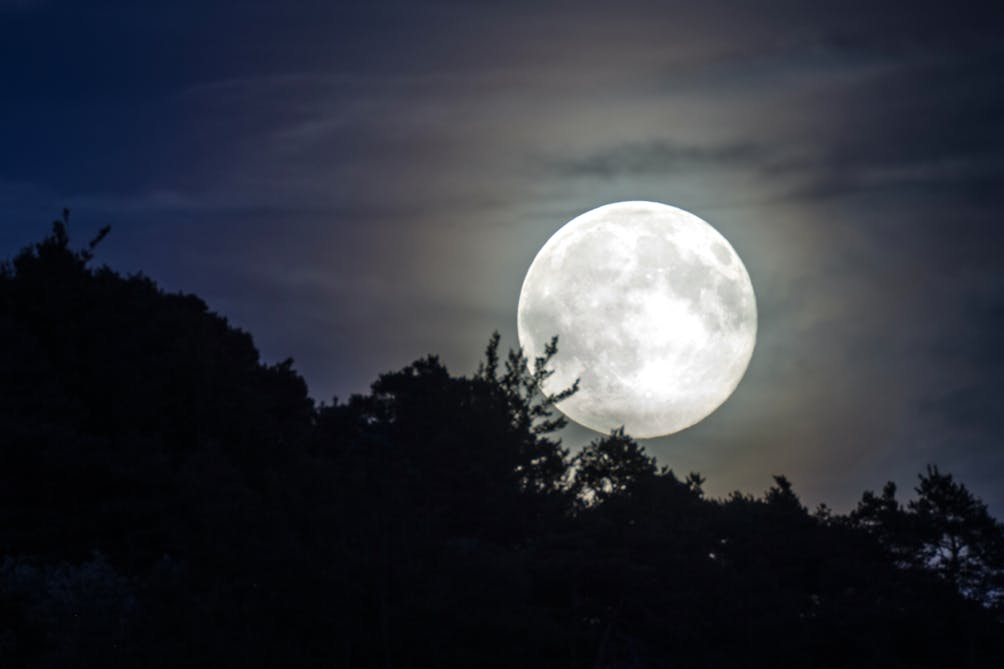 The trail weaves through the backcountry of Cleveland National Forest and the northern Santa Ana Mountains, offering views of Irvine Lake as you travel through a landscape of chaparral and coastal sage scrub. Don't wander off; prickly pear cactus lines the trail! The guides will frequently stop to share moon facts and folklore with you. They'll also point out various constellations. Did you know the moon is thought to have formed around 4.5 billion years ago from debris left behind when Earth collided with a planetary body called Theia? And that since the moon is in synchronous rotation with the earth, we always see the same side of the moon? It's called the "near side," marked by volcanic maria, ancient crustal highlands, and impact craters that create the so-called Man in the Moon.
The adventure lasts about two hours, during which the knowledgeable guides will answer any questions you may have about the moon or stars. What better time or place to learn about the sky? As John Muir said: "The clearest way into the universe is through a forest wilderness."
Guided hikes of the Mesa Trail meet at the Canyon Staging Area at the Library of the Canyons in Silverado. From the 55 Freeway, exit Katella Ave. and head east. Continue east and then south as the road changes names.Make a right onto Jamboree, and then a left on Santiago Canyon Rd. The Library is at 7531 Santiago Canyon Rd., Silverado, on the left side. Free parking. You must arrive 15 minutes before hike departure time to check in; gates lock promptly at scheduled departure and no late arrivals are permitted. Must have a reservation to attend; visit theIrvine Ranch Conservancy websitefor dates, location, and reservations. If a full moon hike isn't on offer, the twilight hikes are great too. No dogs.
Bring the Outdoors to Your Inbox
Sign up for our weekly email and stay up to date on where to explore in California.
* No spam, that's a funky food!