Fall for the Treasures of North Lake Tahoe
Getaway to North Lake Tahoe this Fall
North Lake Tahoe in fall is an amazing time. It's less crowded, many hiking and biking trails are open, sunsets and starry nights are spectacular, and fields of aspens are a splendor across the region. And don't just go for the weekend. Work from "home," North Lake Tahoe style! Here are some secrets of the season.
Take a Zoom Break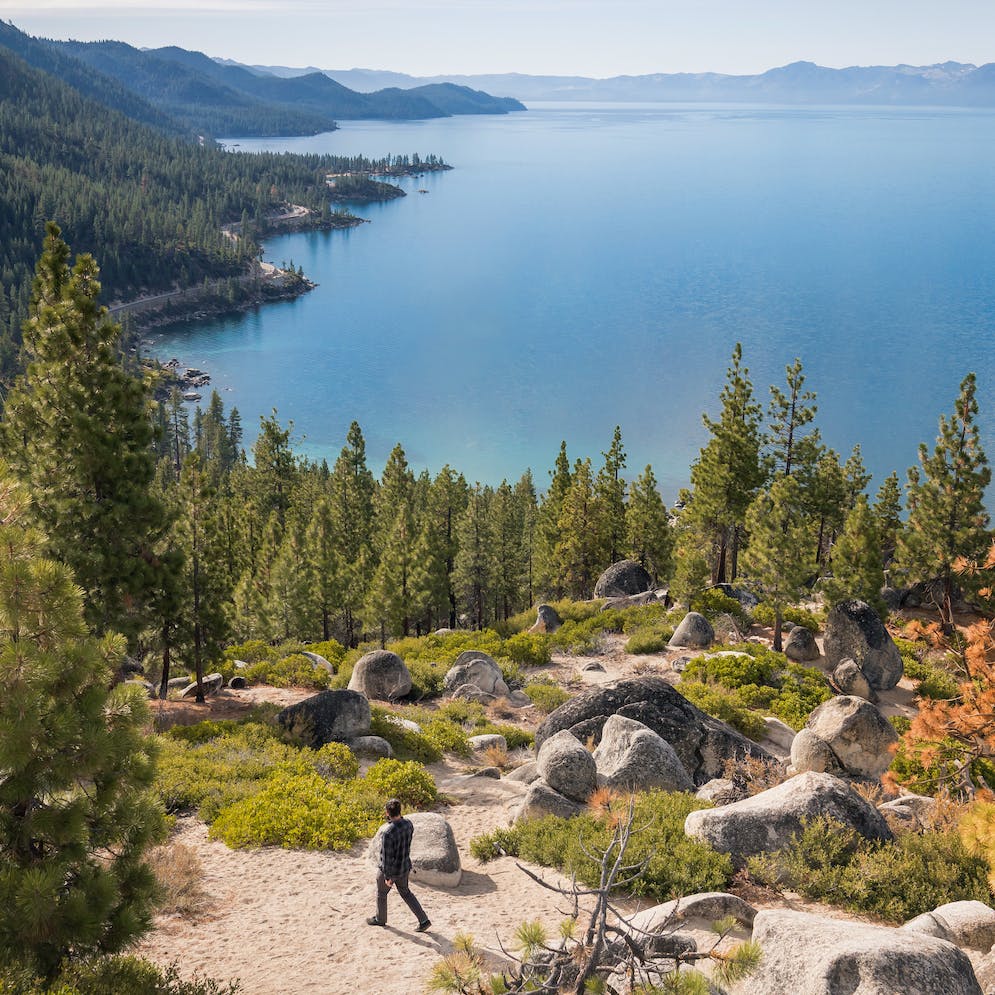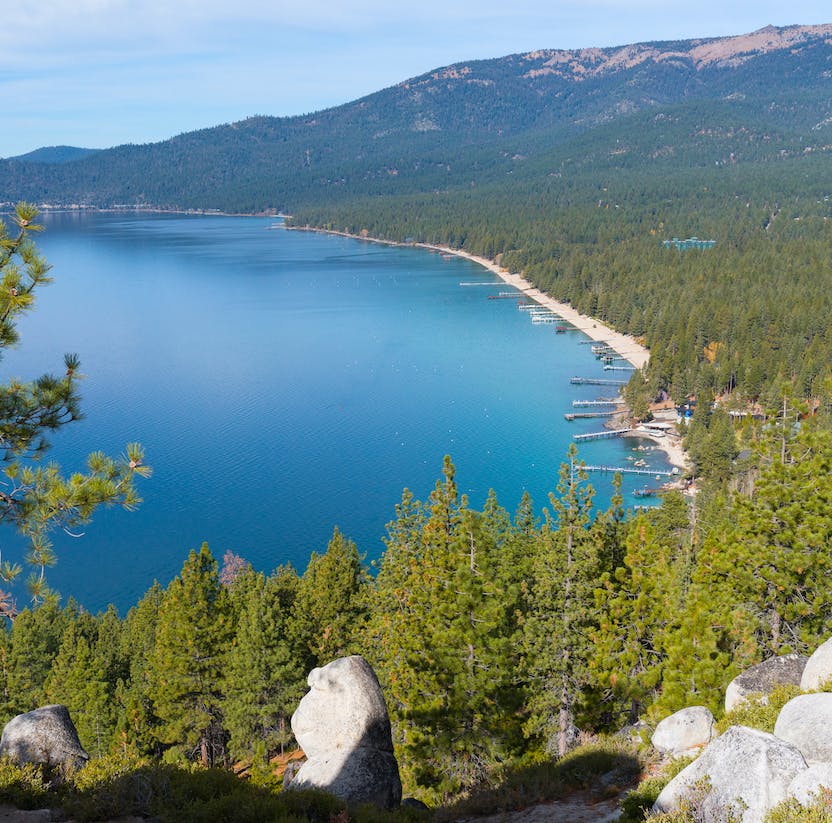 Those fancy Zoom backgrounds are nice, but what's even better is a selfie in front of the most spectacular panorama in North Lake Tahoe. Hike the Tunnel Creek Trail, a 4.7-mile out-and-back hike where the peak has the best view of North Lake Tahoe—you can see the entire lake from here! For those seeking a change from Zoom happy hours, try happy hour on the Tahoe Rum Trail: 6 locations around the lake to raise a glass and toast lakefront views.
See the Top Fall Treasures of North Lake Tahoe
New Points of View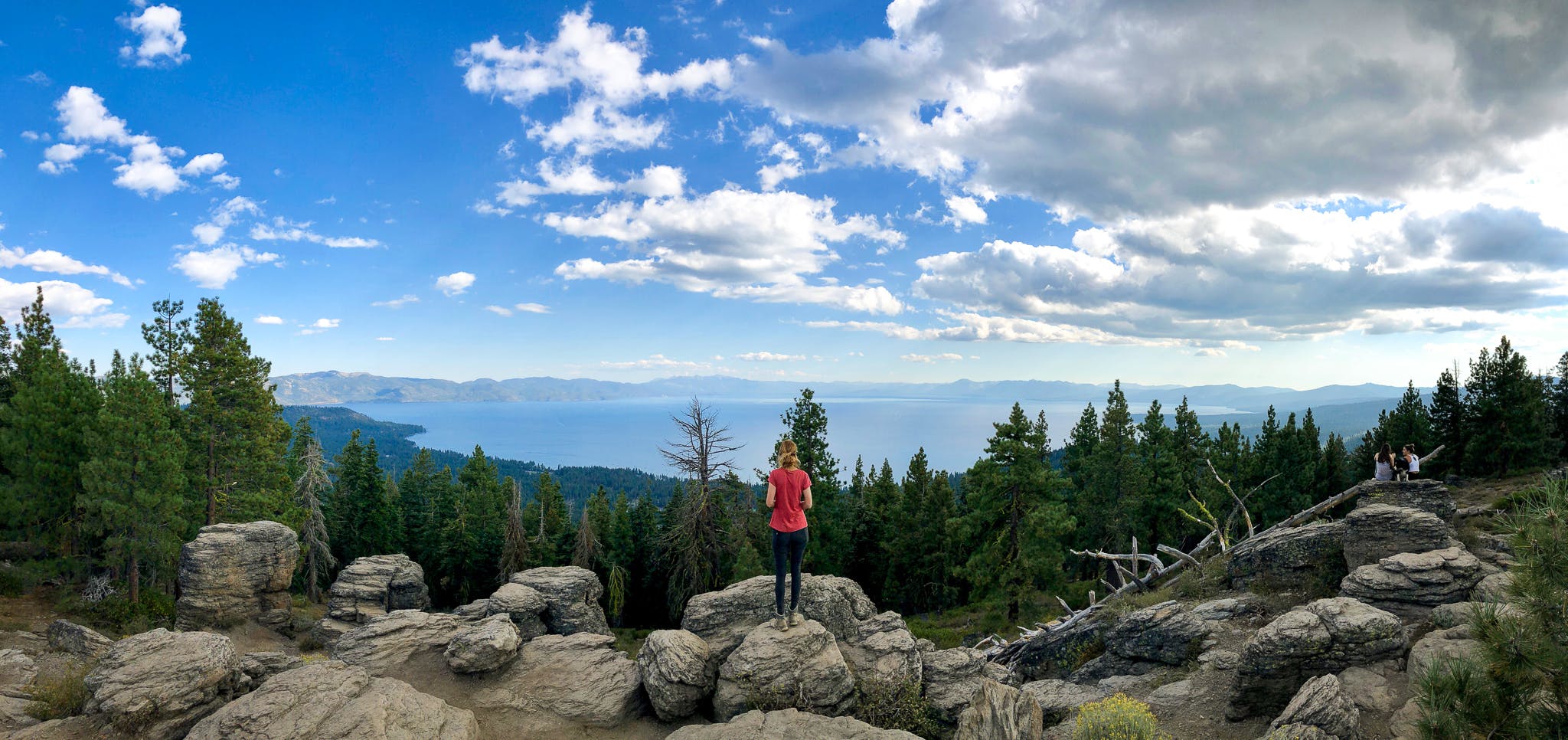 It's in our nature to be outdoors. Gain a fresh perspective hiking to Picnic Rock on the Tahoe Rim Trail. The 1-mile (one-way) hike to the rock is perfect in early autumn and offers one of the grandest views of Lake Tahoe. Or tackle Tahoe's deservedly popular Mount Judah Loop. This 4.6-mile wonderland hike starts at 7,000 feet on the Pacific Crest Trail and rises through a pine and fir forest resembling something out of Dr. Seuss. At the summit (8,243 feet) you'll have superb views of the Tahoe Basin.
See the Top Fall Treasures of North Lake Tahoe
Sundowner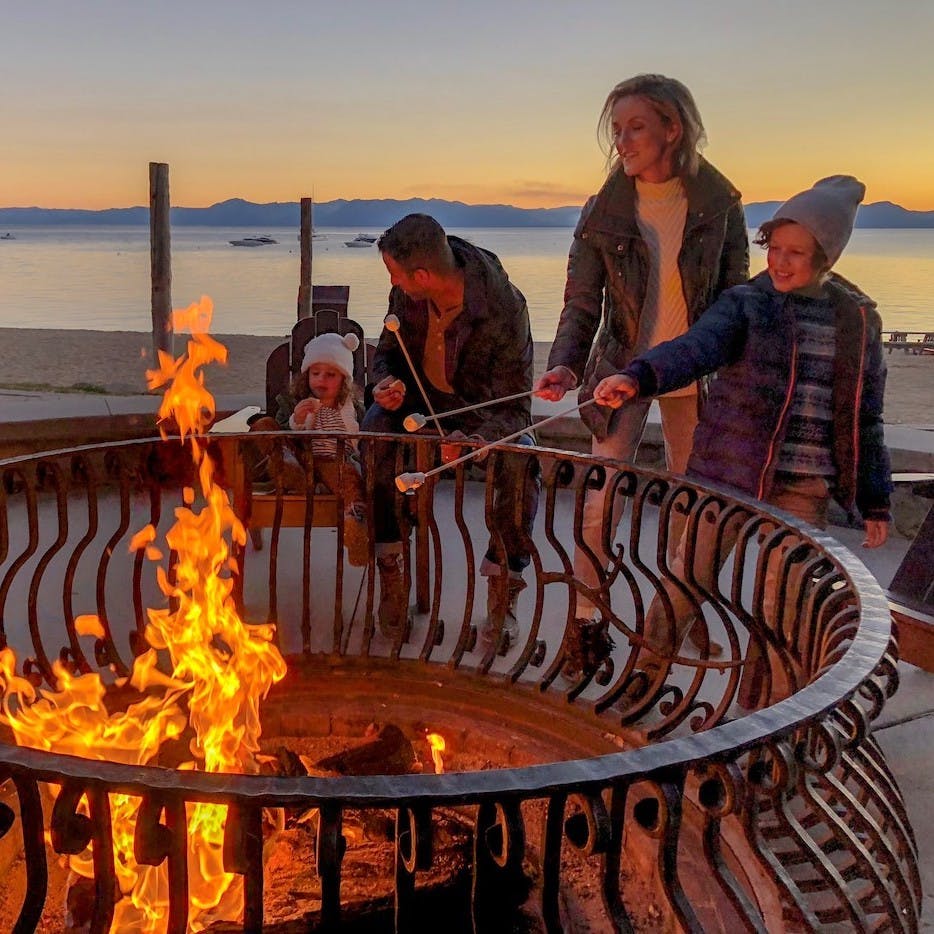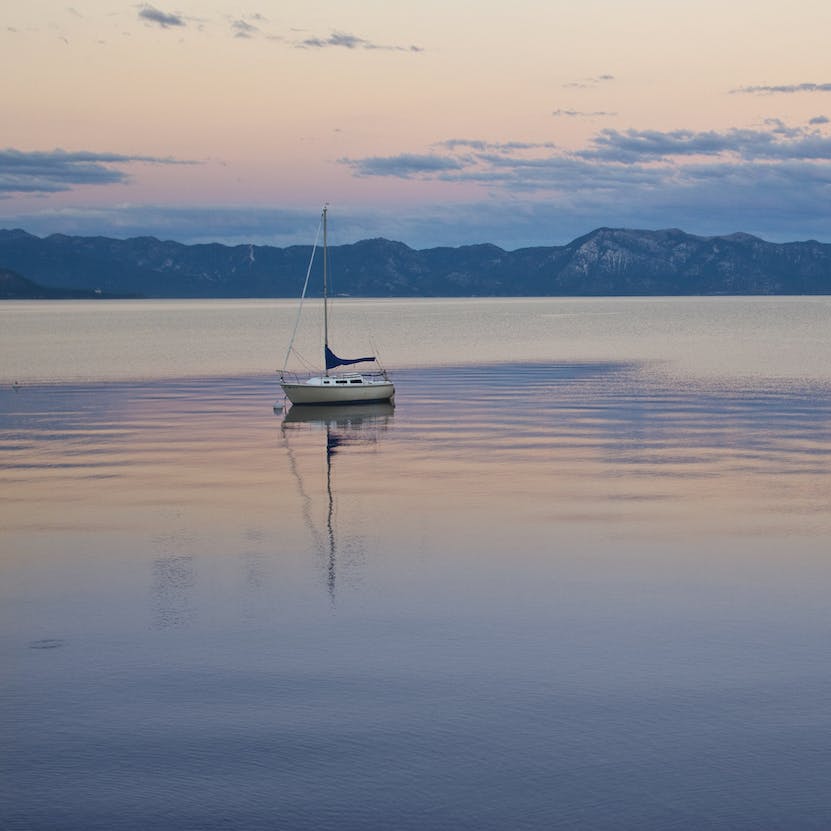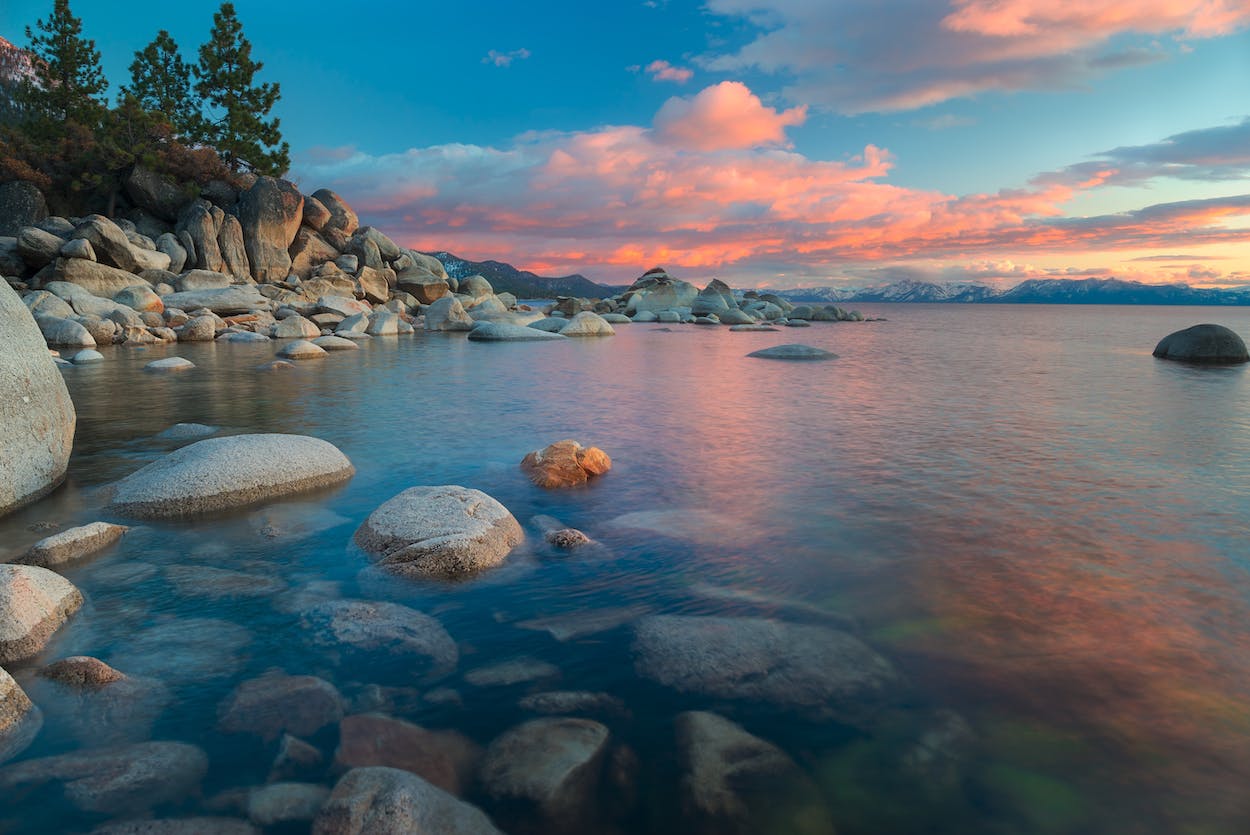 Sunset viewing on the shores of North Lake Tahoe is a perfect way to end a day. The alpenglow casts across the lake like fairy-dust, and the sky is painted cotton-candy pink (for kids) and rosé-all-day (for adults). Annnd exhale. See North Lake Tahoe's top sunset spots around the lake.
See the Top Fall Treasures of North Lake Tahoe
School of Adventure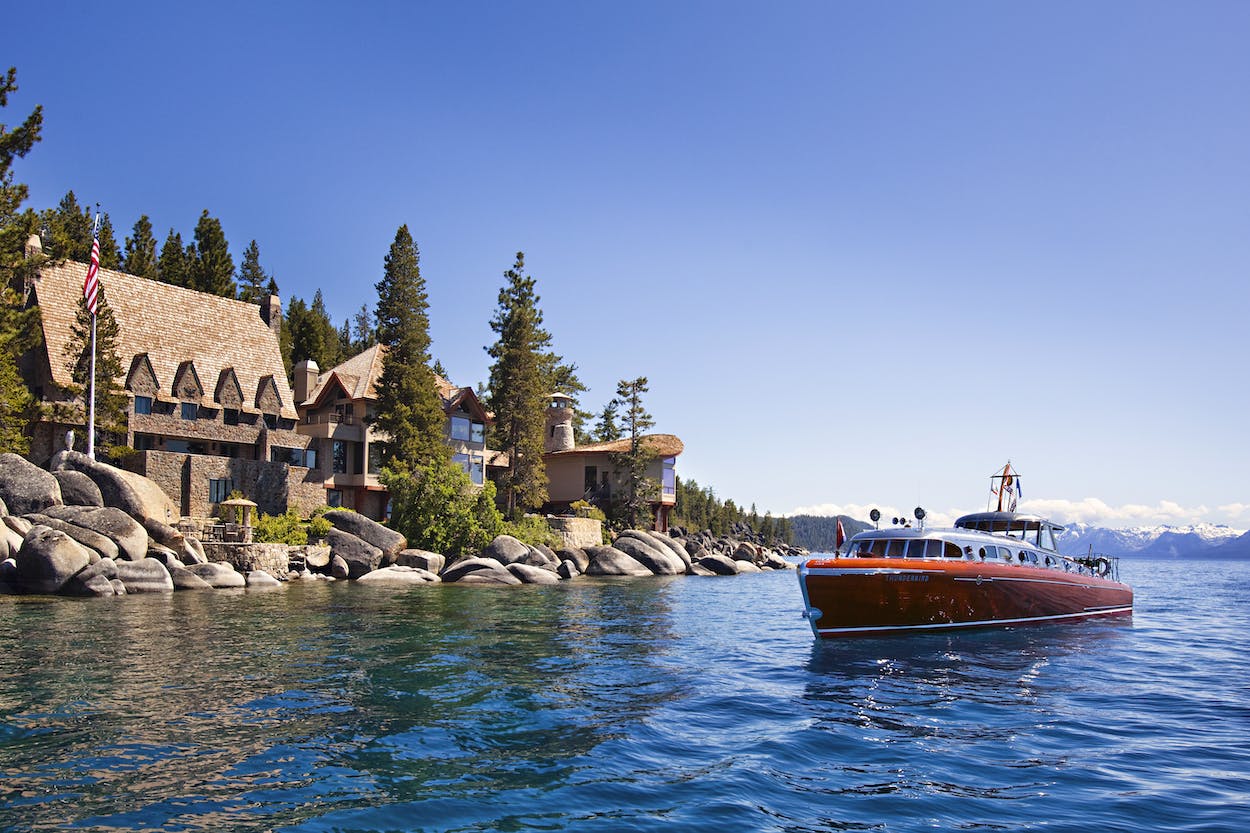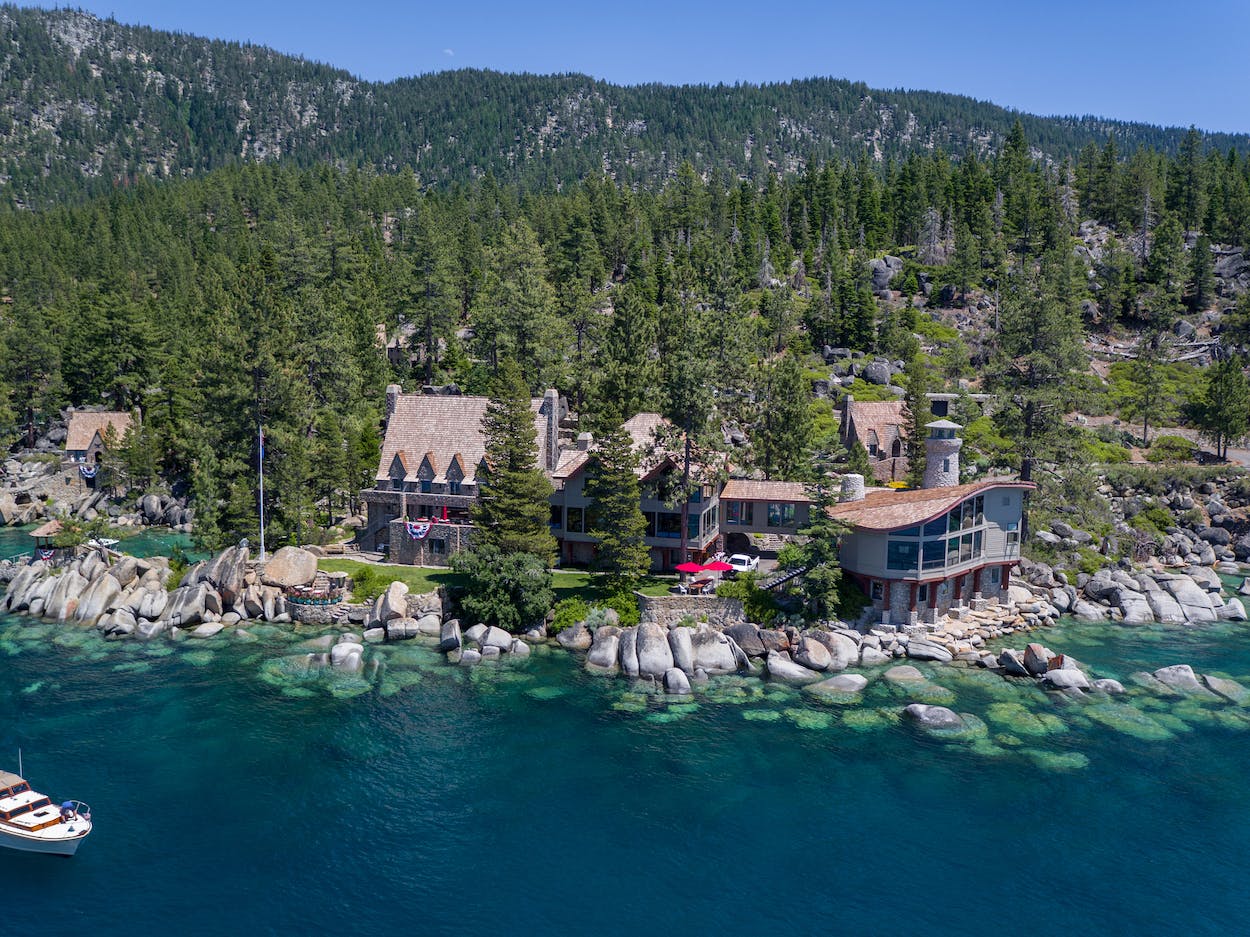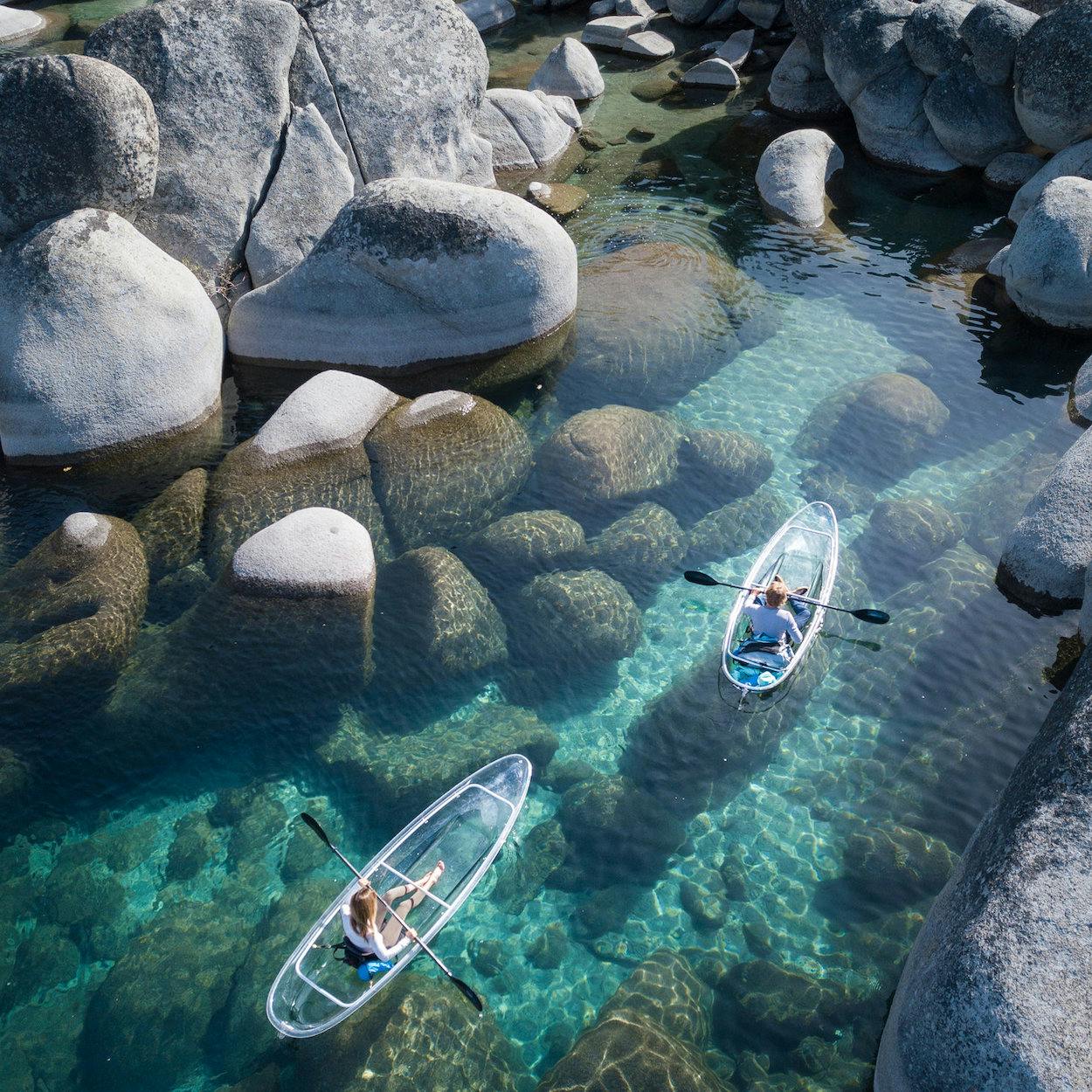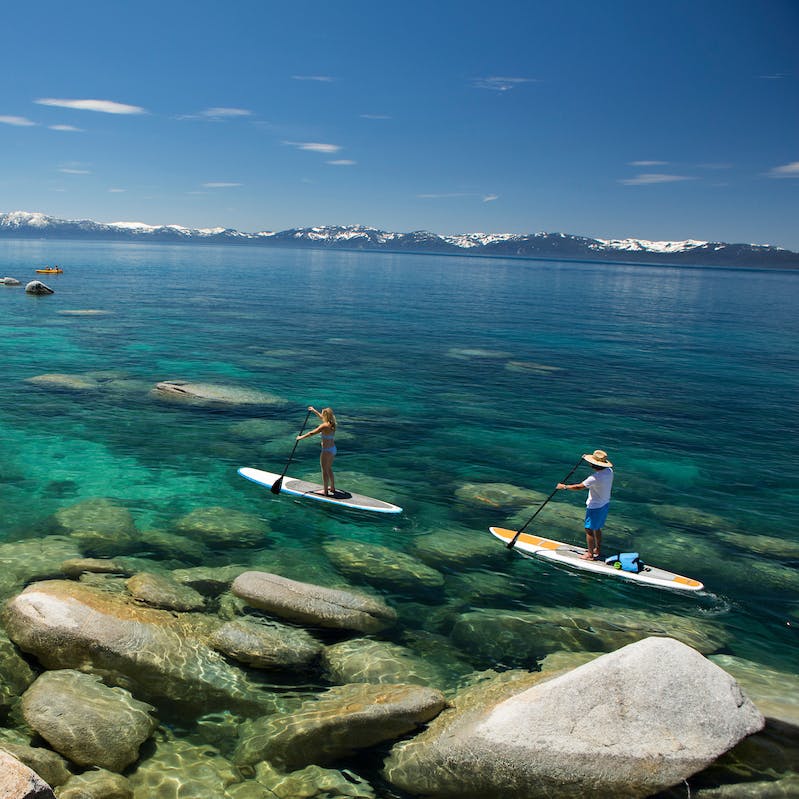 North Lake Tahoe has something for everyone, including those who've gone back to school. For an outdoor history lesson, visit North Lake Tahoe's "Historic Hideaways." See the "Castle in the Sky," the "smarthouse of the future," and the lakeside getaway famous for its role in The Godfather Part II. Night-School option: Go on a guided paddle under the stars or the full moon.
See the Top Fall Treasures of North Lake Tahoe
Out on the Towns!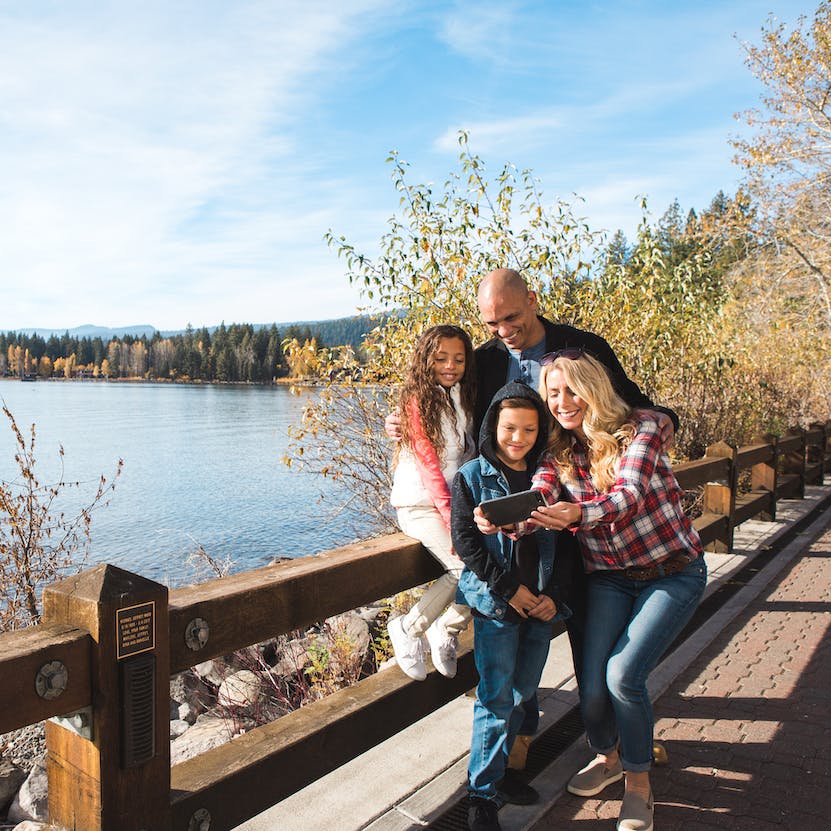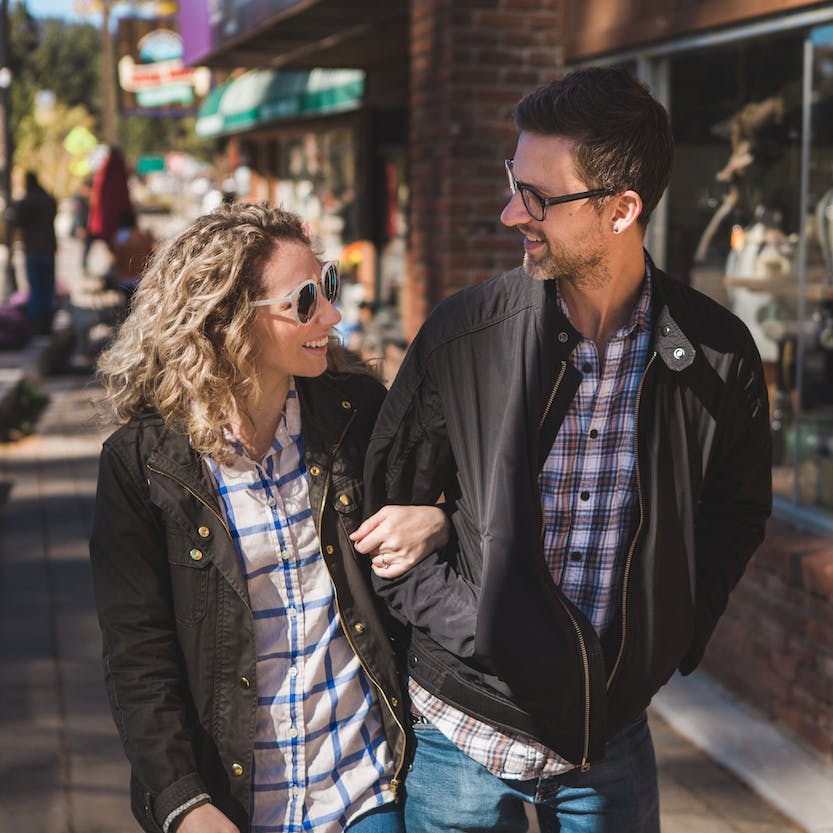 There are 12 towns in North Lake Tahoe, each with distinct character and outdoor adventures. Plan ahead and be patient as amenities and activities may be limited or could change. To ensure health and safety, businesses in the region have modified their operations, following the guidance of the state, county, and industry. Explore, find great lodging deals, book your meals, and plan ahead.
Safe Travels!
Be smart, be prepared, and have fun. It's easy to enjoy a trip to North Lake Tahoe if you follow the local protocols, including masking-up and maintaining physical distance. Follow the local health guidelines and remember, some things about getting outdoors haven't changed at all. Like pack it in, pack it out. View the Know Before You Go guide for more information.
Bring the Outdoors to Your Inbox
Sign up for our weekly email and stay up to date on where to explore in California.
* No spam, that's a funky food!