Secret Beach
Hidden Perles Beach on Angel Island in San Francisco Bay
A hidden beach and a killer view? Those are hard to come by, but that's exactly what you'll get at Perles Beach on Angel Island. This pocket cove on the south side of the island is worth the 1.5-mile trek (or bike ride!) from the ferry dropoff at Ayala Cove. Walking or biking counterclockwise on the Perimeter Road, you'll pass the old Camp Reynolds and views across Richardson Bay.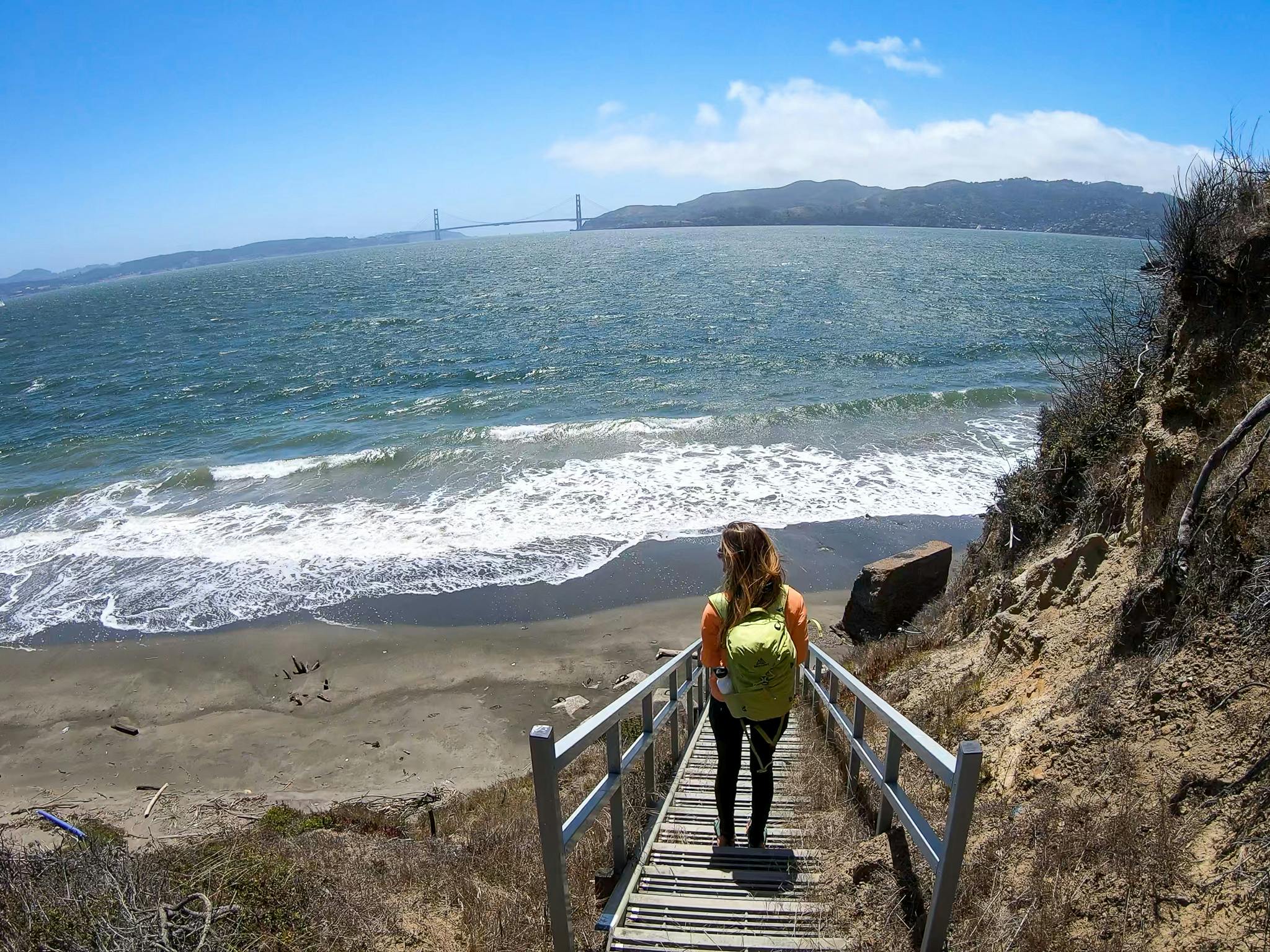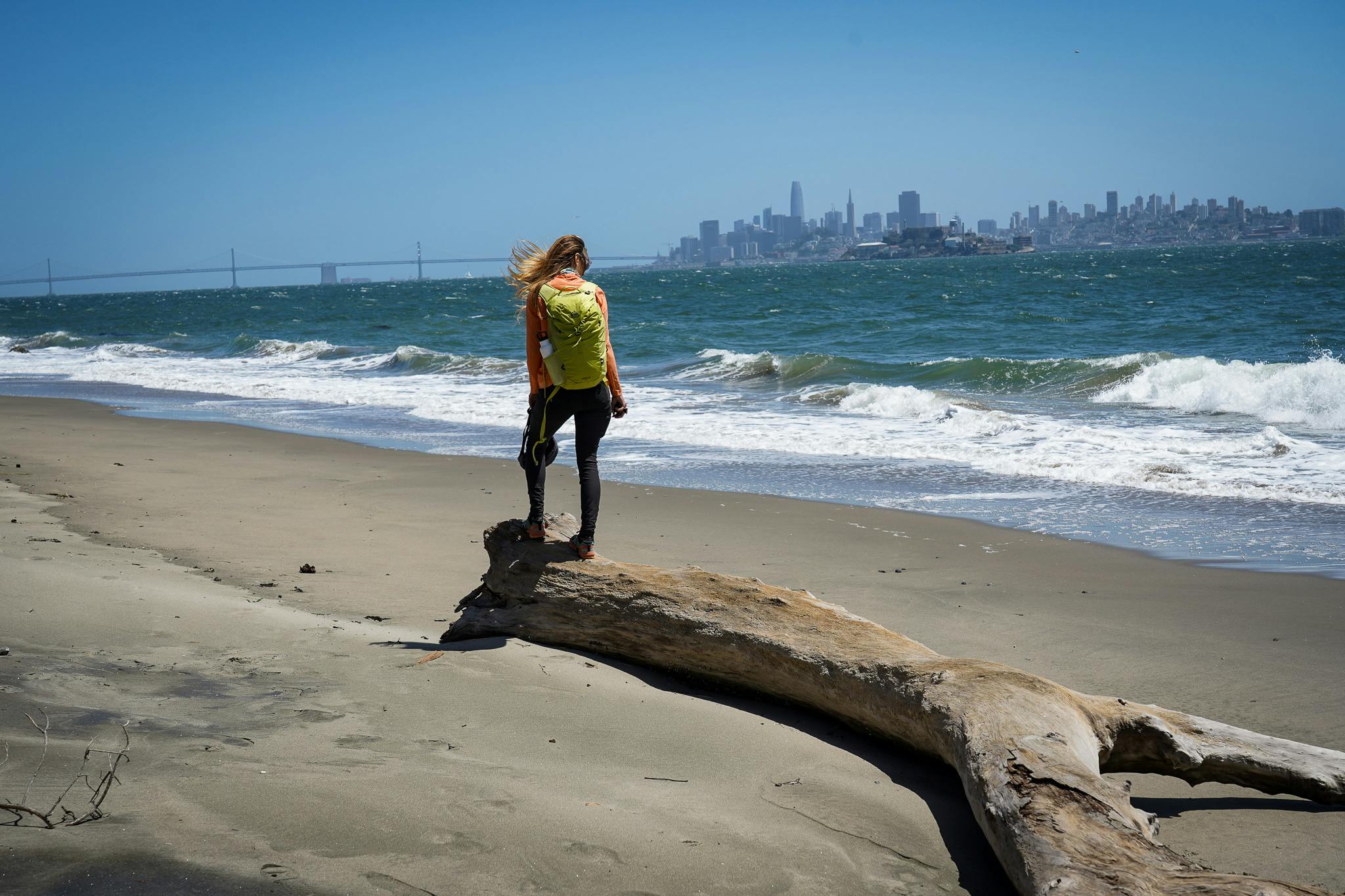 All of a sudden you get the first panorama of downtown San Francisco, greeting you like an IMAX film. There are benches and binoculars at the lookout, and this is also how you find the trail to Perles Beach. At the eastern end of the wooden fence is a little sign saying "Beach." Blink and you might miss it, but you won't! Follow the trail down for about 5 minutes. The final section is a metal stairway dropping you right onto the beach and your ta-dah moment—the view of the Golden Gate from here is top three in the Bay Area, a photo-must.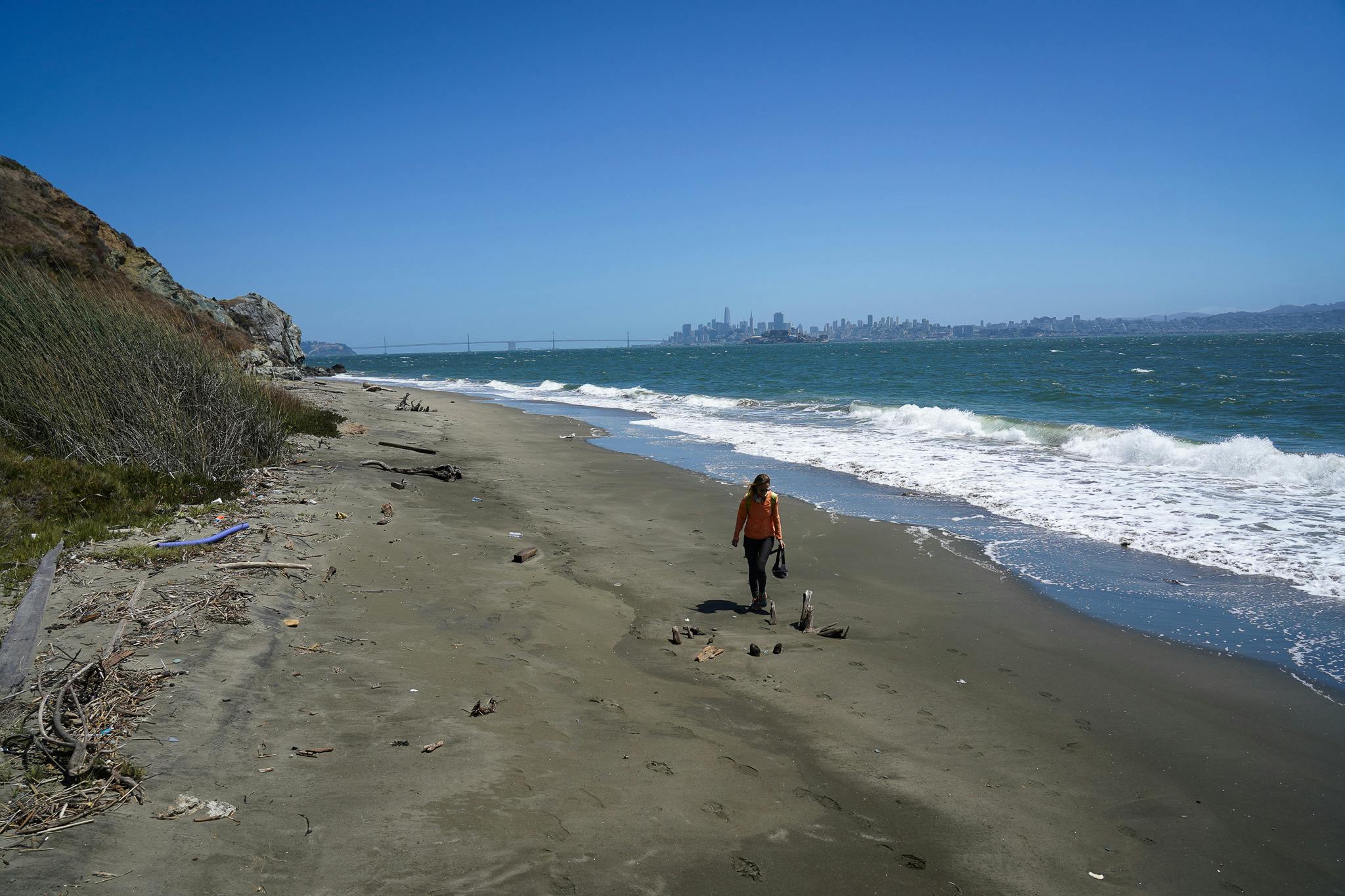 Bring a picnic and hang out on giant driftwood or a blanket, and soak in the scenery, including the Bay Bridge, San Francisco's waterfront and skyline, Alcatraz, and the Golden Gate Bridge. Four icons, one hidden beach … wait, is that an angel on your shoulder? 😇
BONUS: After your visit to Angel Island, and upon returning to Tiburon, see if you can get a patio spot at the classic Sam's Anchor Cafe. Famous for its lively atmosphere, the outdoor setting is glorious, overlooking Angel Island, Alcatraz, and the San Francisco skyline. We think it should be equally famous for its pineapple margaritas and cup of clam chowder.
LISTEN TO THE PODCAST: In the episode "Outdoors, You Complete Me" Weekend Sherpa co-founders discuss their explorations of Angel Island and "discovering" Perles Beach.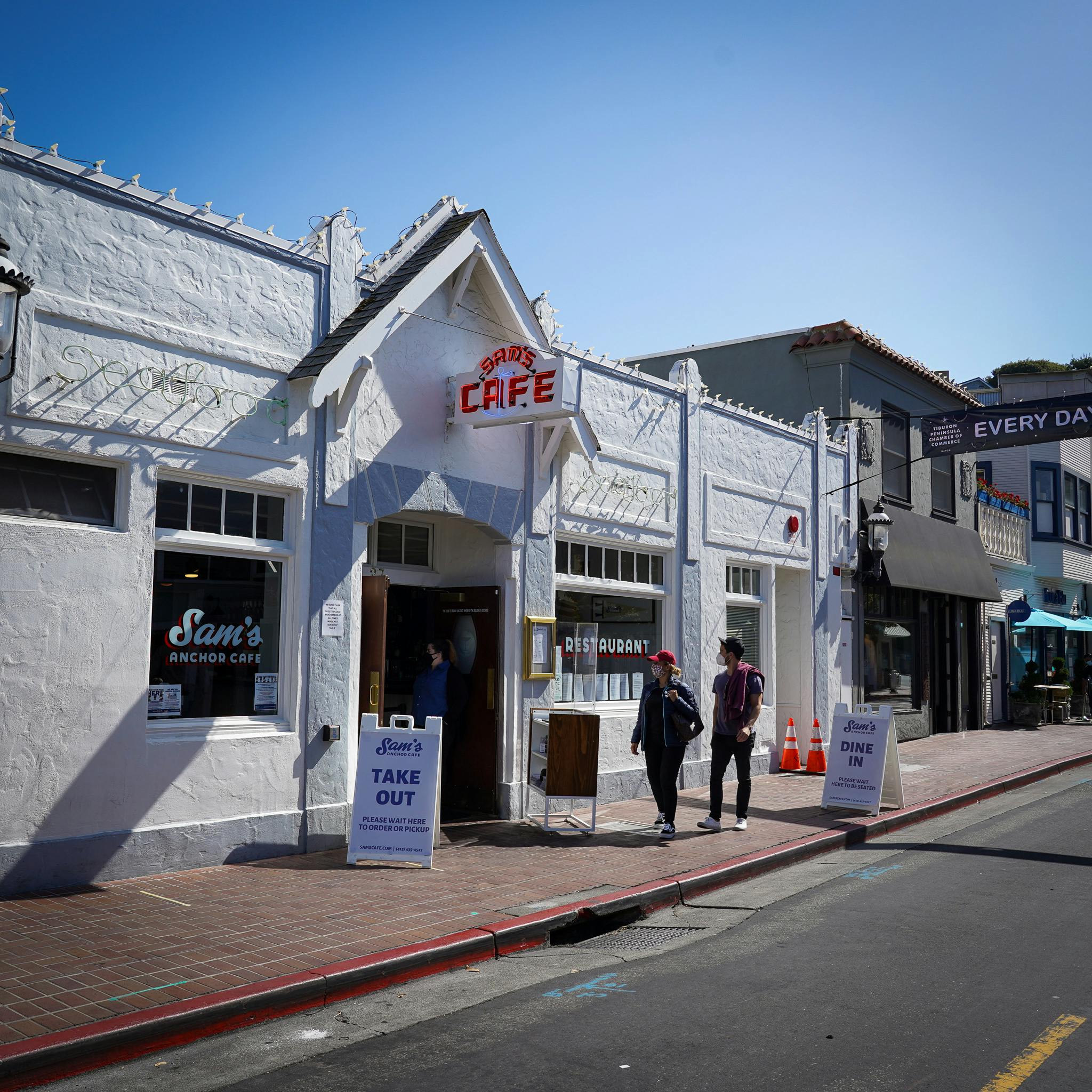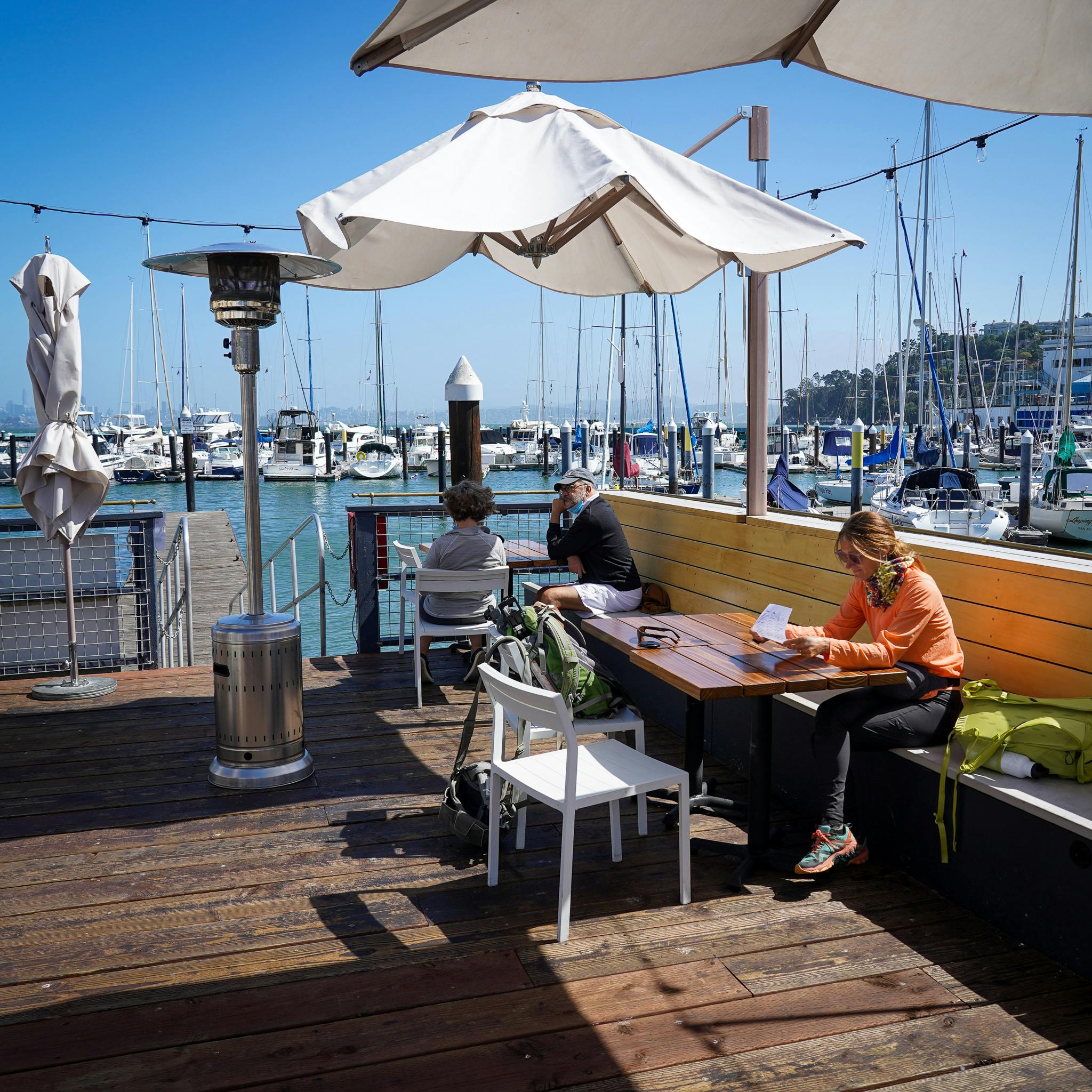 The Angel Island Tiburon Ferry is currently running on an online reservation system. Tickets are $15 for adults and $13 for children. It's an extra $1 to bring a bicycle.
Bring the Outdoors to Your Inbox
Sign up for our weekly email and stay up to date on where to explore in California.
* No spam, that's a funky food!