Rock and Roll Hike
Hike Altadena Crest Trail in Pasadena
Ready to rock and roll? Honor the late, great Eddie Van Halen with a visit to his old stomping grounds in Pasadena and a nearby 2-mile out-and-back ("encore") hike with electric views and acoustic canyons. Time to get amped. Eddie (and his brother Alex) went to Pasadena High School and formed Van Halen locally with David Lee Roth and Michael Anthony in 1974.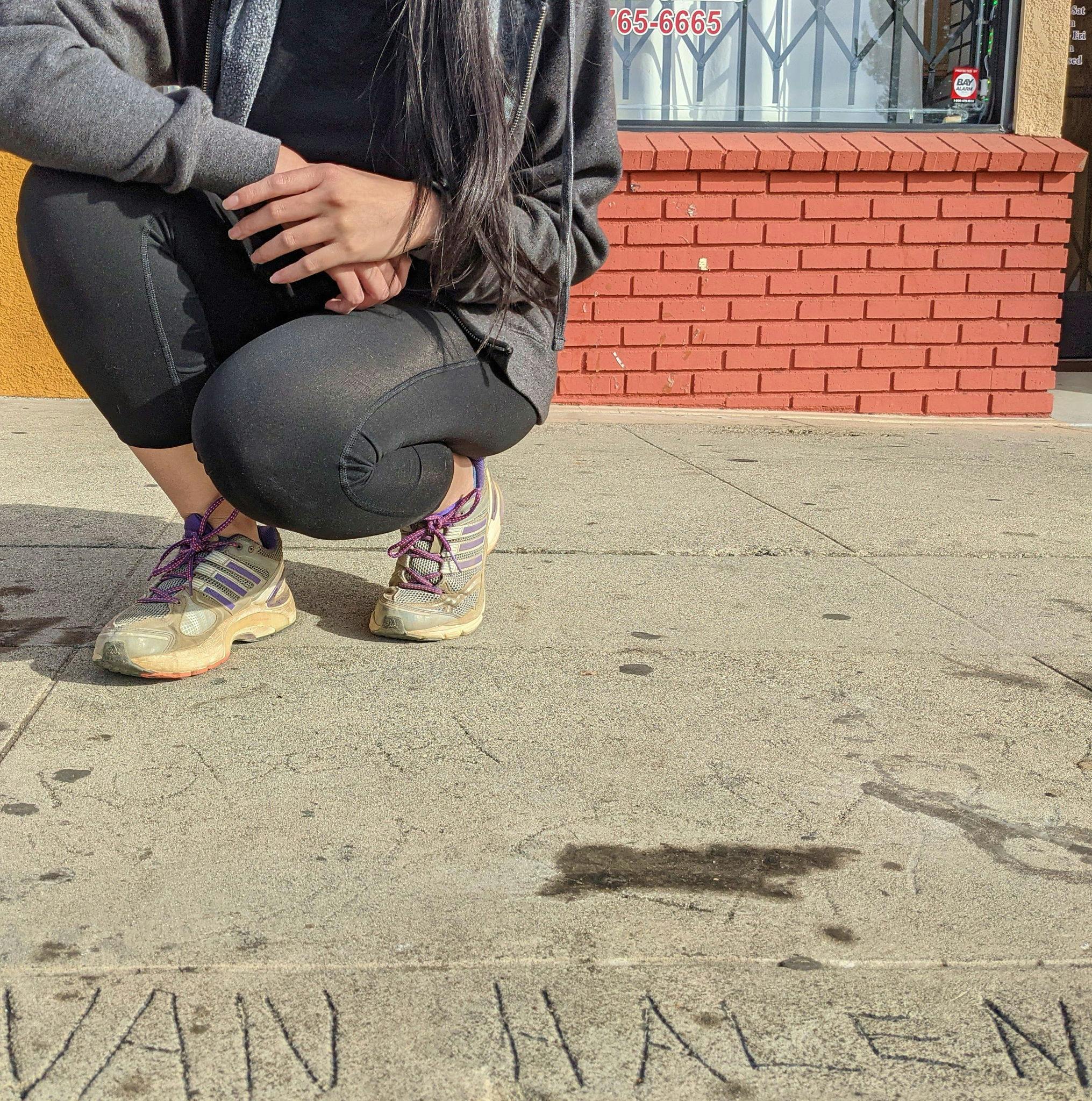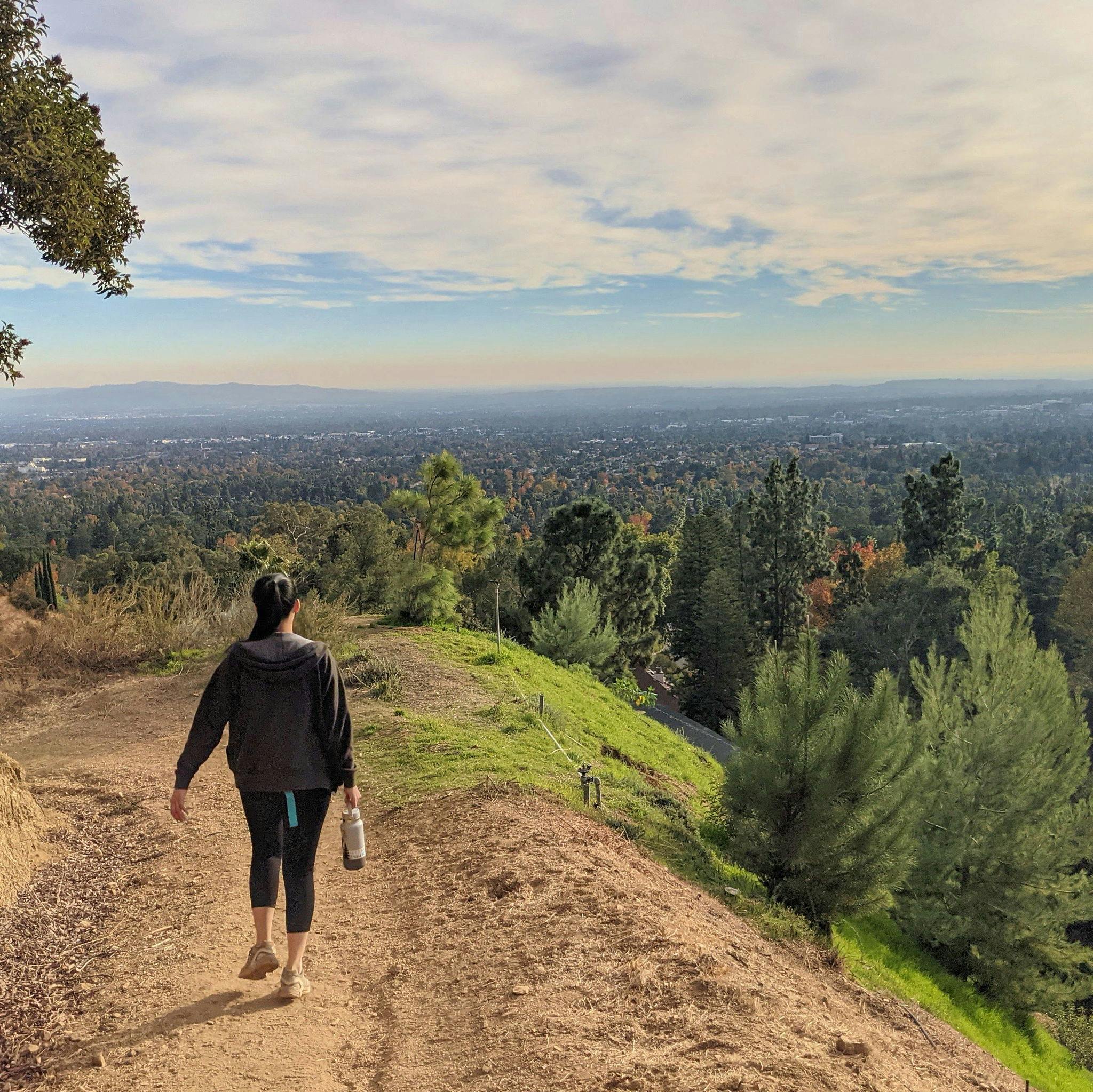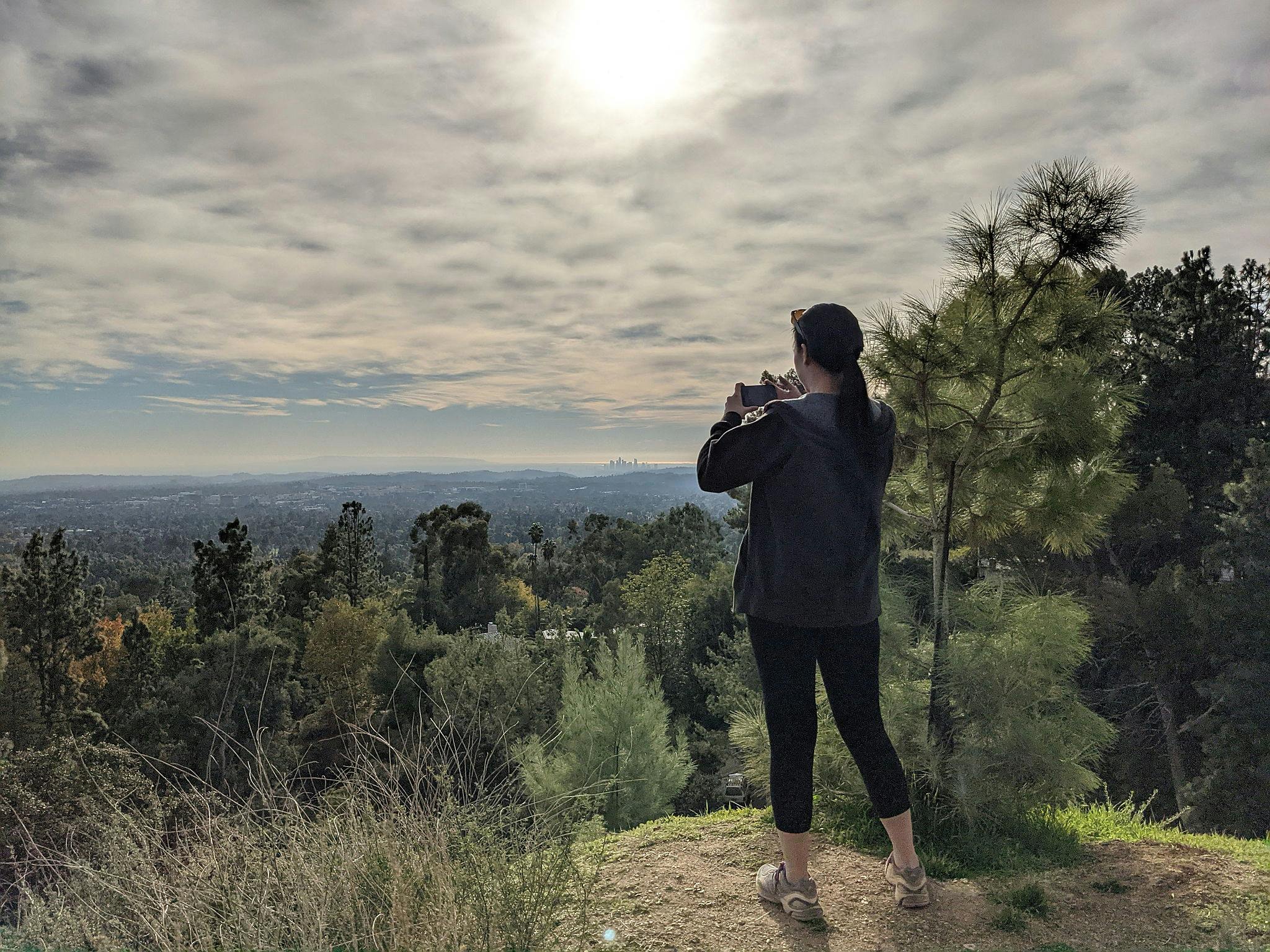 Eddie etched his name in concrete outside of M&S Liquor on Allen Avenue (or what he called "Van Halen HQ"). Check it out before heading north on Allen toward the San Gabriels for a hike. Park on Tanoble Drive just past E. Loma Alta Drive and find an unassuming trailhead to the Altadena Crest Trail, a 4-plus-mile ridge path that connects with popular Eaton Canyon and Henninger Flats Trails. This route avoids the mainstream (and required reservations) of Eaton, but we also encourage those who seek more mileage to explore the trail to the east.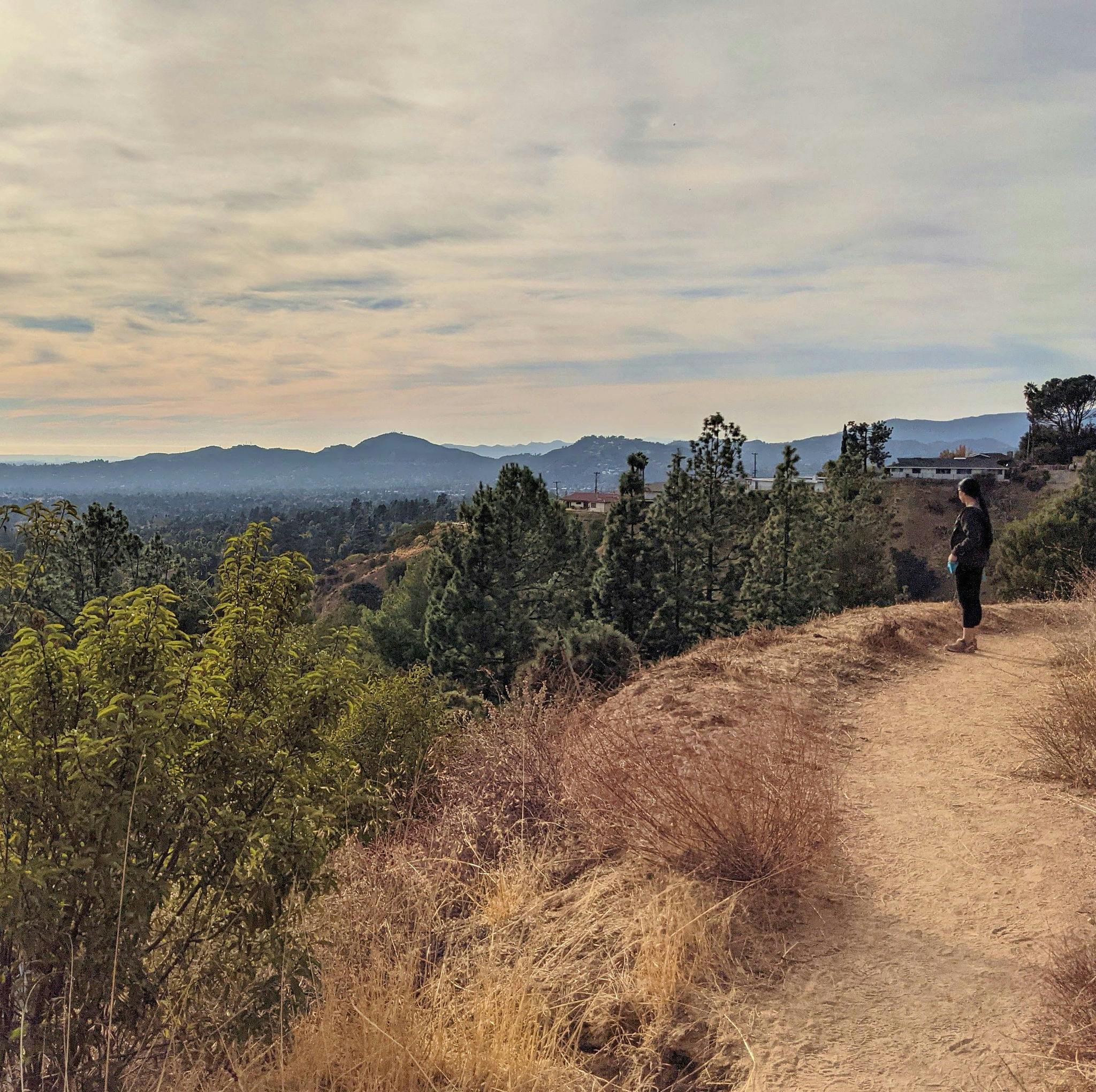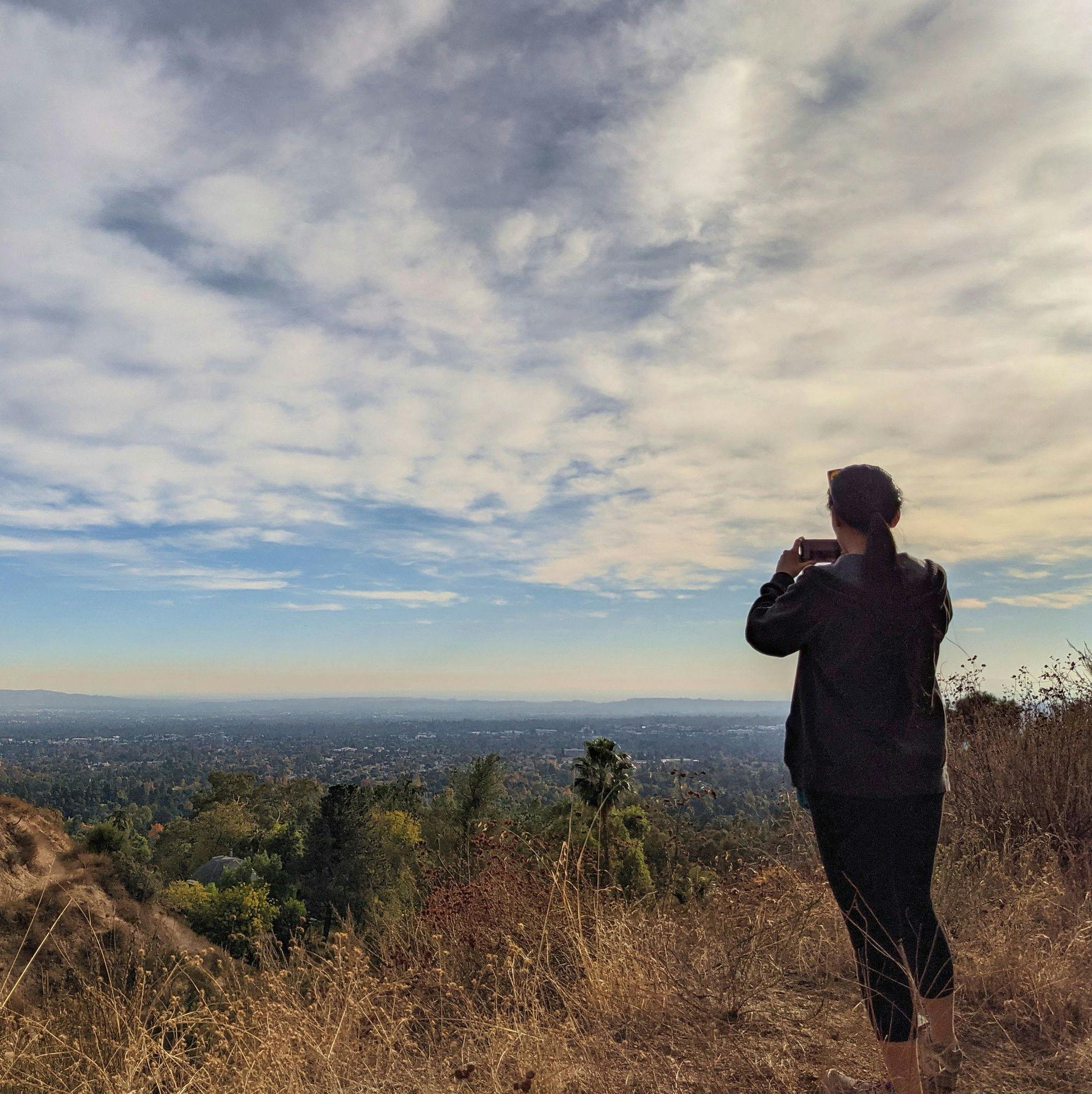 Van Halen may have brought the noise and big crowds at his shows (see "Eruption"), but when reflecting on the life of the local legend in nature, we think a "Happy Trails" (off the Diver Down album) vibe is more appropriate. After ascending quickly, take the left path (west) at the junction that rolls into the rocky canyon. There is a brief respite of shade amongst the granite walls and under hardy oaks before you climb back up to the ridge. The panoramic views to the south are constant and awe-inspiring, just like a Van Halen finger tapping solo. In addition to the sprawling San Gabriel Valley, look for the downtown LA skyline and the prominent peaks of the Verdugo Mountains.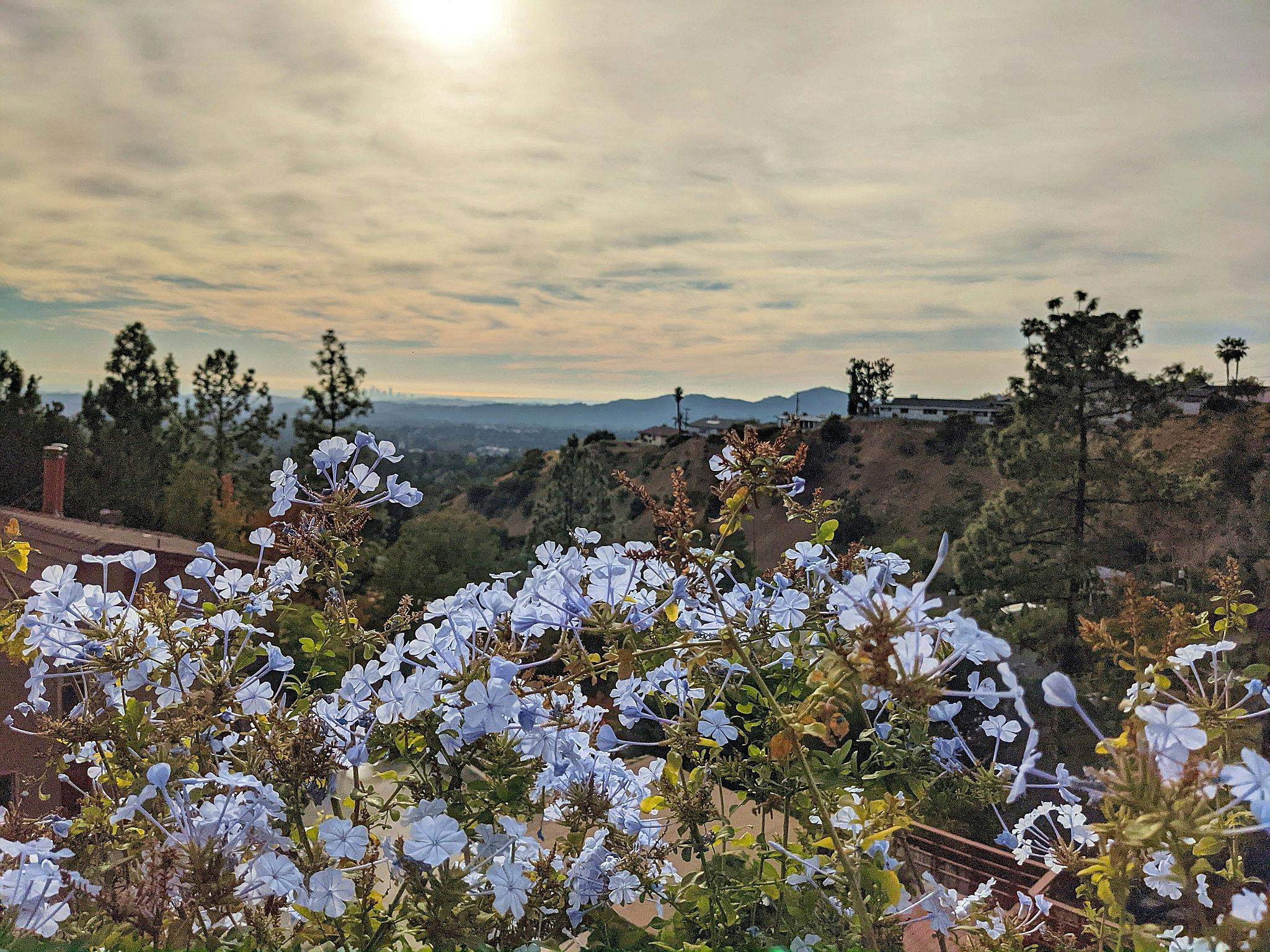 At the 1-mile mark, the path switchbacks down to Zane Grey Terrace and the trail officially ends in Altadena suburbia. Here, you can return via streets and take E. Loma Alta Drive back to your car, or you can go for an encore and take the Altadena Crest Trail back to the Tanoble trailhead. The views are hard to resist (and feel like the "Top of the World") so we recommend retracing your steps to snap some photos, especially if it is golden hour. So what are you waiting for—JUMP in your car, rock to some Van Halen, and roll to Pasadena.
To get to the Tanoble trailhead of the Altadena Crest Trail, take the I-210 to Allen Ave. (if coming from the east) or Hill Ave (if coming from the west). If exiting Hill, head north and turn right onto Villa St. to get to Allen and M&S Liquor. Head north on Allen Ave. for 2.5 miles and turn left onto Altadena Dr., followed by an immediate right onto Tanoble Dr., which deposits you at the trailhead and street parking. Dog-friendly!
Bring the Outdoors to Your Inbox
Sign up for our weekly email and stay up to date on where to explore in California.
* No spam, that's a funky food!