Thornewood In Your Pocket
Hike Among Redwoods at Thornewood Preserve in Woodside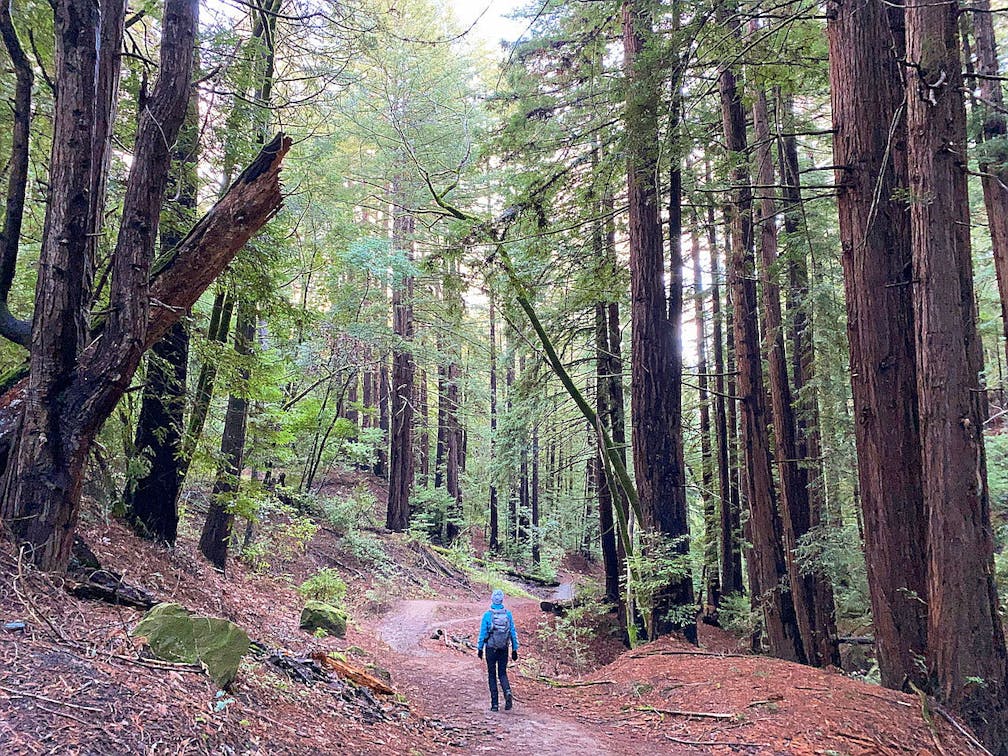 Hints of wildflowers in February, a ravine of redwoods, and vistas over the San Francisco Bay and Diablo Range … Thornewood Preserve in Woodside packs a lot into its tiny space. For an extra special morning, catch the sunrise from a vista near the trailhead.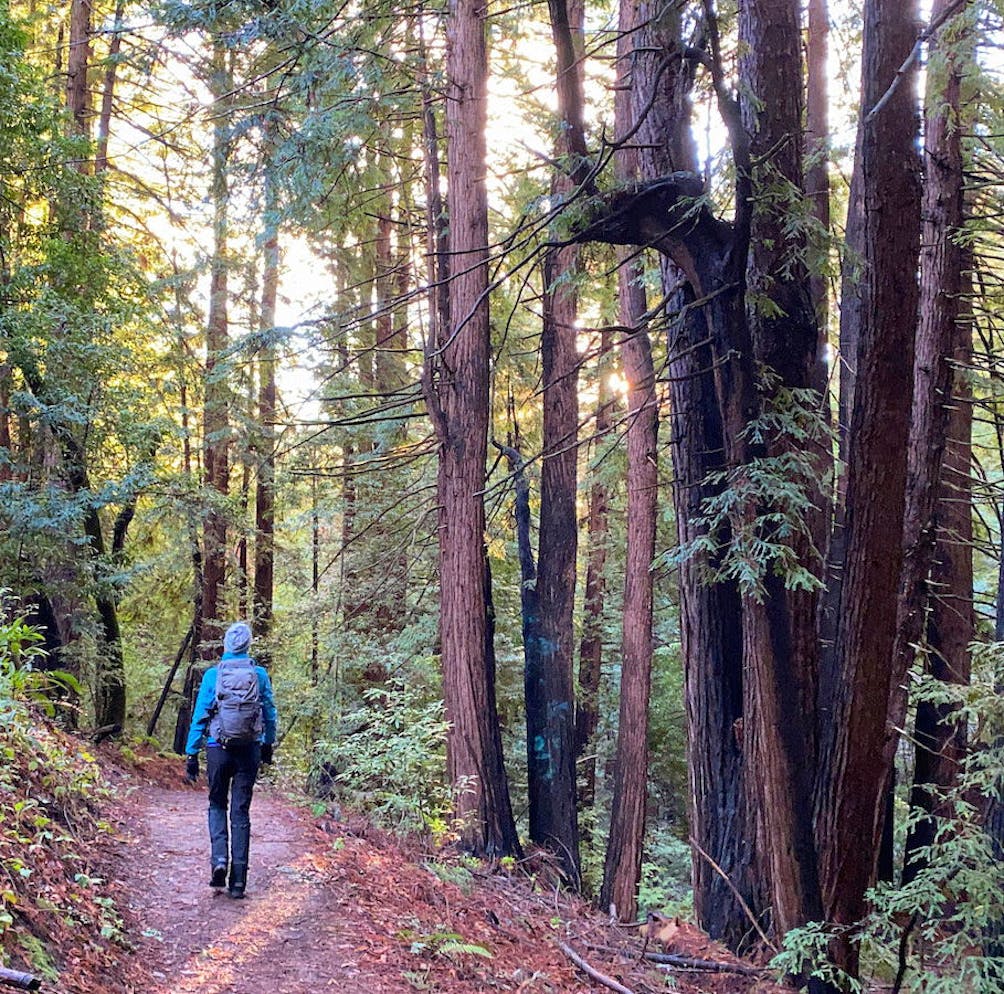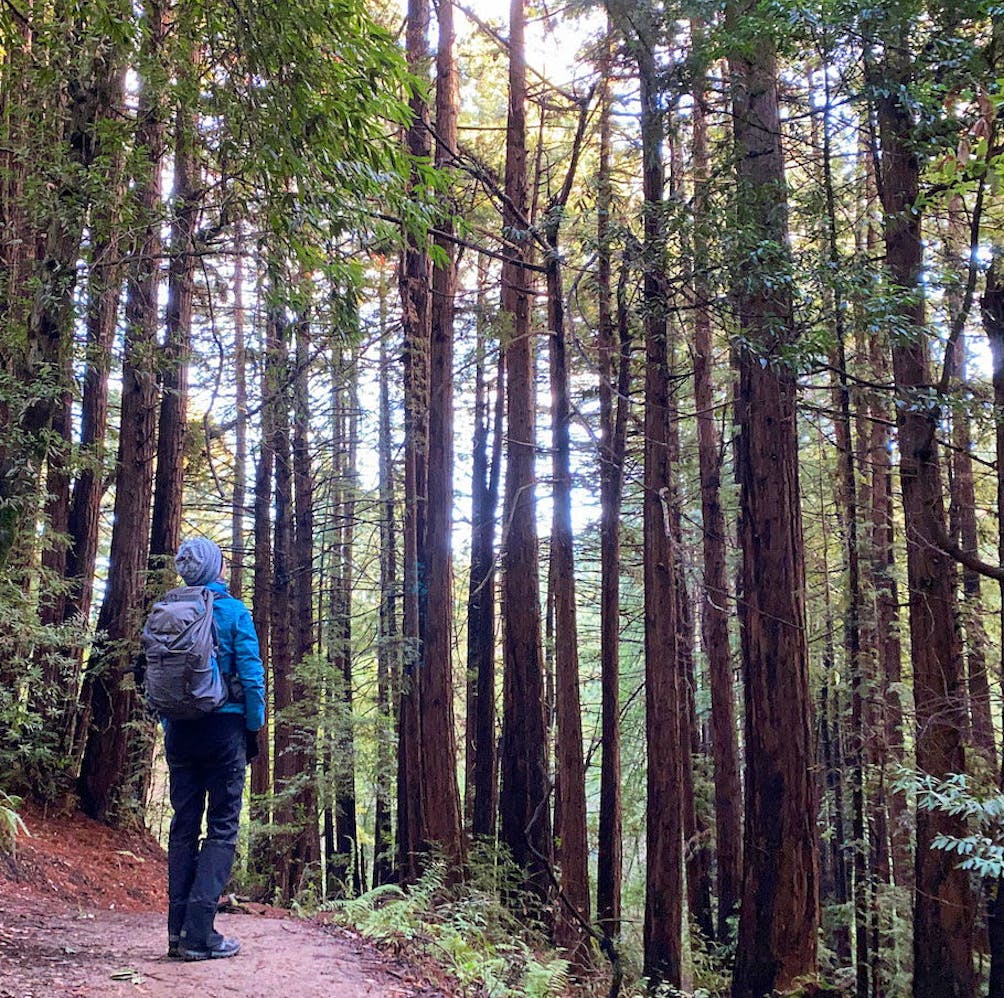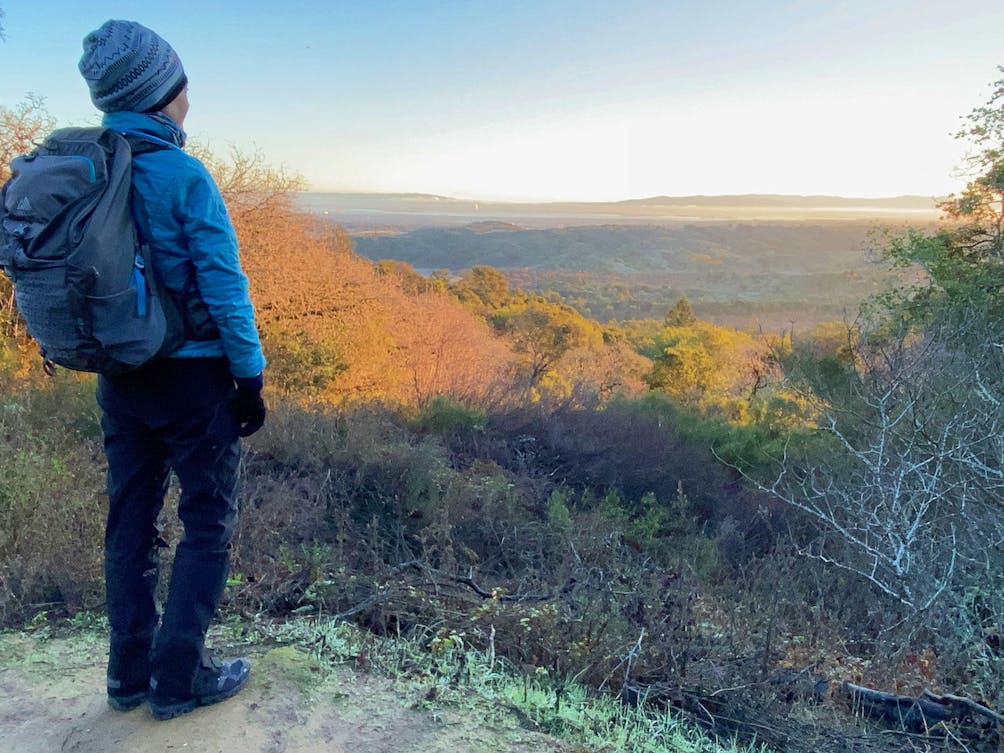 Hike a 3-mile out-and-back route combining the Schilling Lake Trail along the upper preserve and Bridle Trail connecting to the lower preserve. (You can park at either end, although there are more spaces in the main lot by the Schilling Lake Trail.) From Schilling Lake Trail, descend towards its namesake oasis, a small pond with dabbling ducks. Live oaks twist over fertile trailsides with early-blooming wildflowers like pink warrior's plume. In 0.4 mile, a beautiful opening looks out over Hoover Tower and the southern San Francisco Bay.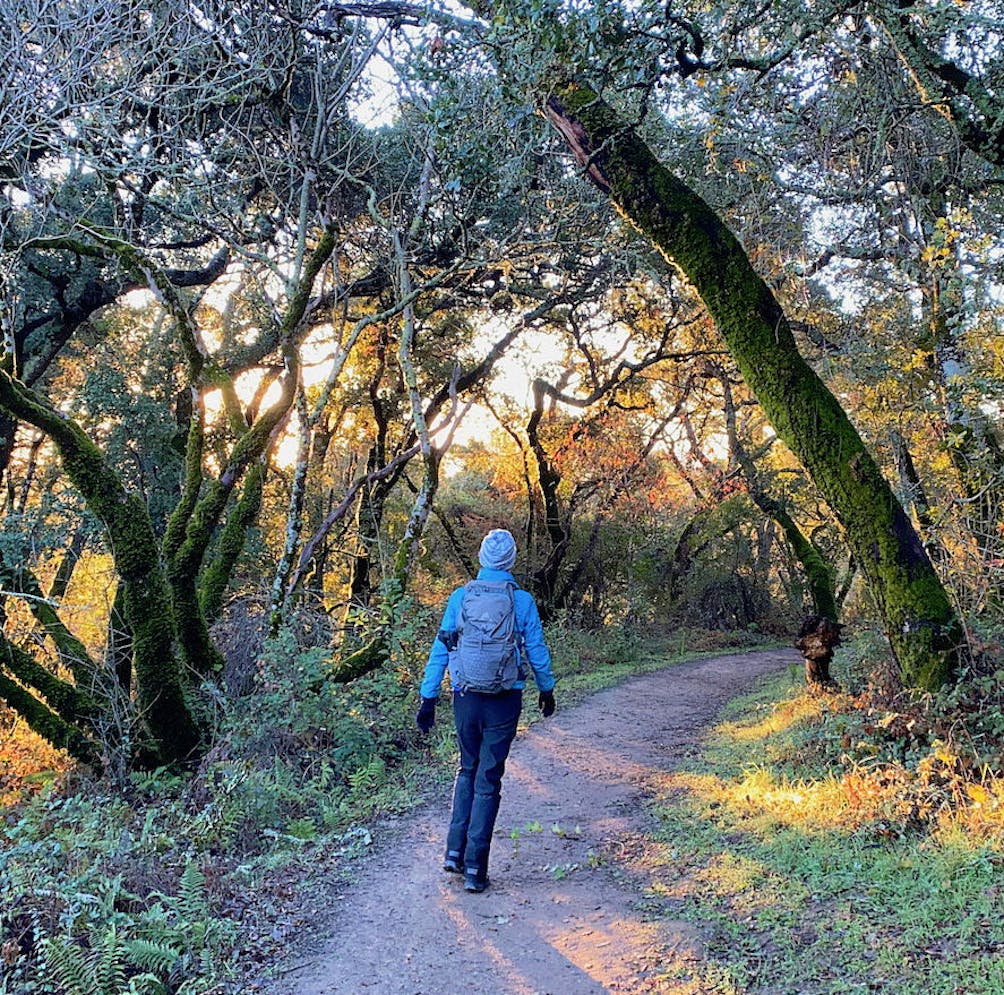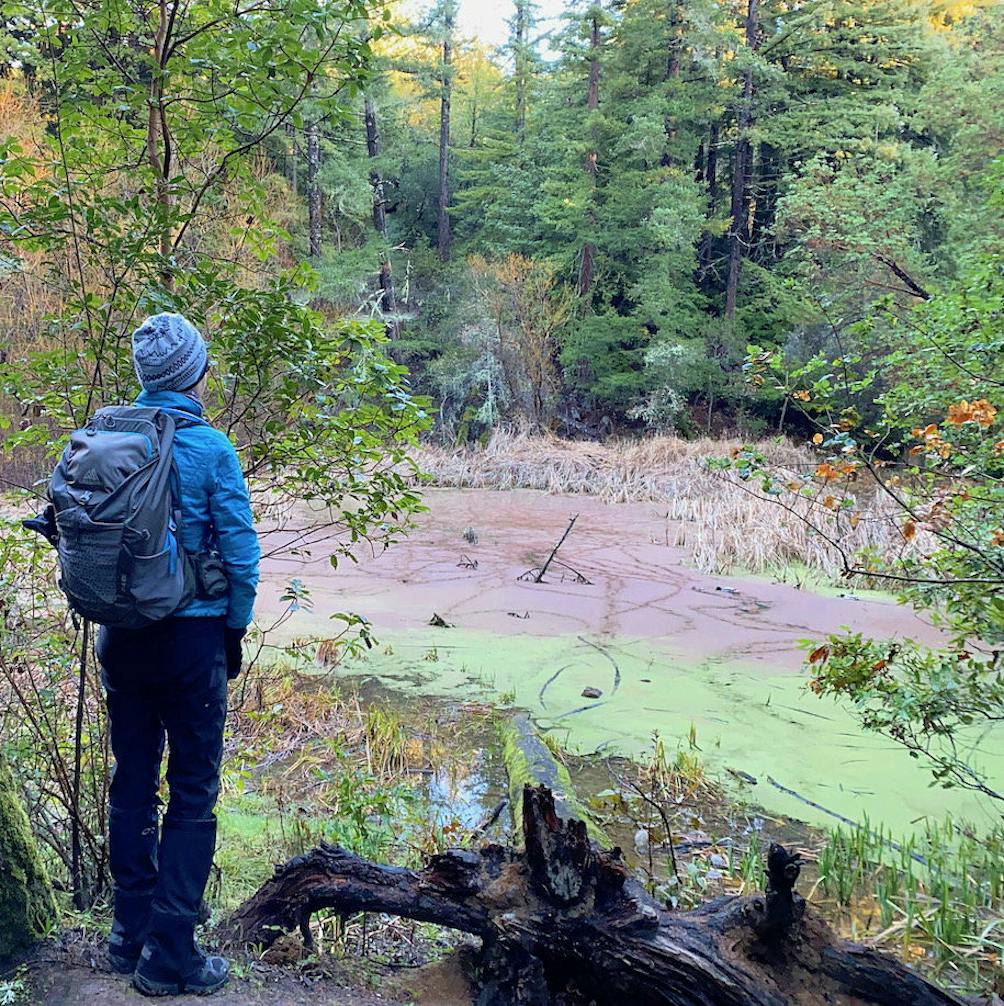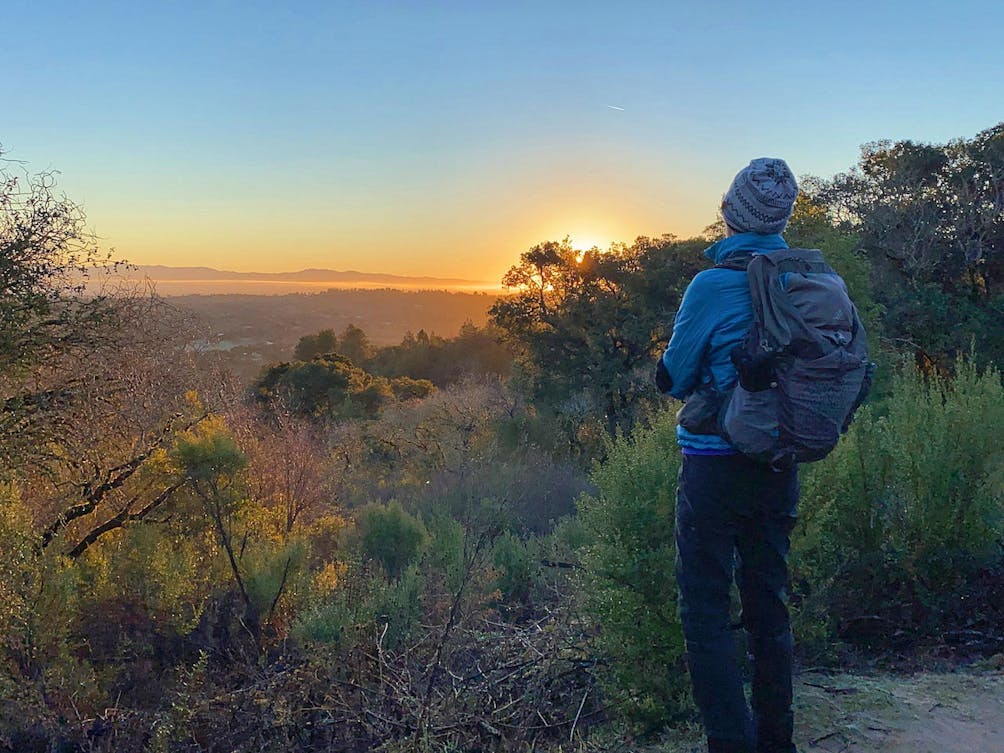 This land was once the estate of Julian and Edna Thorne—hence the Thornewood name—in the early 1900s. Near Schilling Lake is a junction for Bridle Trail, descending a sharp 400 feet along redwoods and Dennis Martin Creek. After winter rains, the creek has small cascades.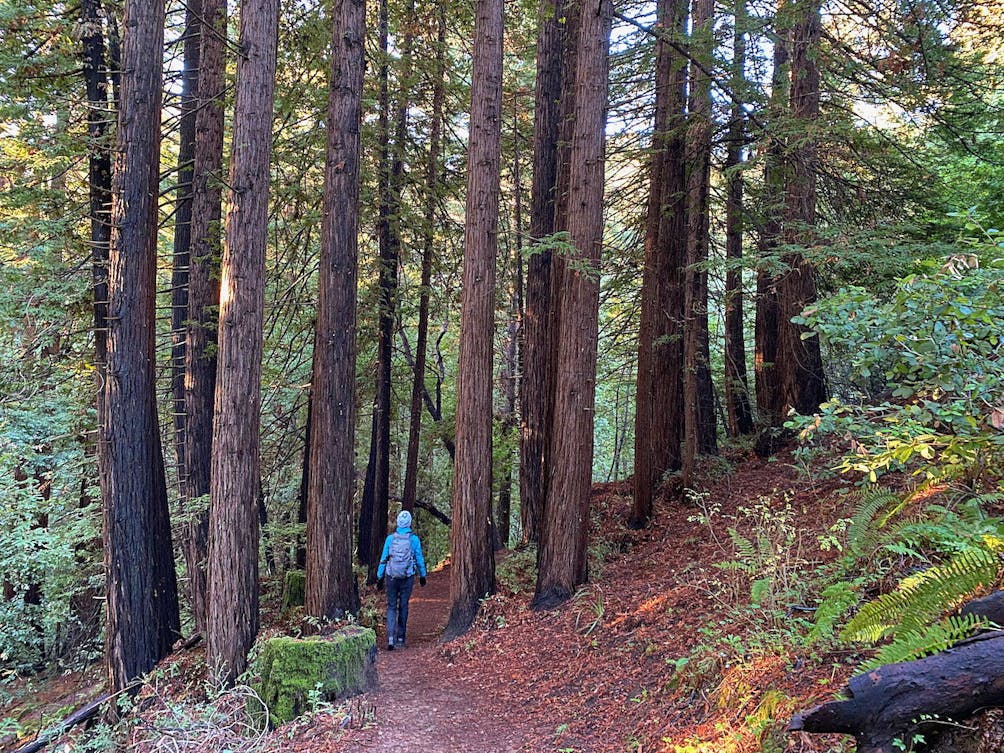 At the bottom, near Old La Honda Road, keep your eyes peeled for fetid adder's tongue, a winter-blooming flower with purple and white sepals. Its name is a nod to its not-so-pleasant smell. When ready, retrace your steps and climb back up to the trailhead.
From I-280, take exit 24 for Sand Hill Road West. Drive 2.0 miles and then turn right onto Portola Road. Bear left in 0.2 mile to stay on Portola Rd. Drive 0.6 mile, and then make a sharp left onto La Honda Rd./Hwy 84. Drive 1.6 miles to Thornewood Preserve on your left. The preserve is open a half hour before sunrise to a half hour after sunset. It's a good idea to download a map from the park's website before you go; paper maps are not available at the preserve. Dog-friendly!
Bring the Outdoors to Your Inbox
Sign up for our weekly email and stay up to date on where to explore in California.
* No spam, that's a funky food!