Crystal Ball
Hike and Camp at Crystal Lake Recreation Area in the Angeles National Forest
You don't need a crystal ball to predict a visit to a mountain lake in your future. However, you do need to know that due to the dry conditions in Southern California, there is only one naturally occurring option in the entire San Gabriel range. Find the magical snow-, rain-, and spring-fed Crystal Lake perched at 5,539 feet in the center of the Angeles National Forest. Reach it from the Crystal Lake Recreation Area via an easy 1-mile hike. Bonus: There's camping too. And it's first-come, first-served!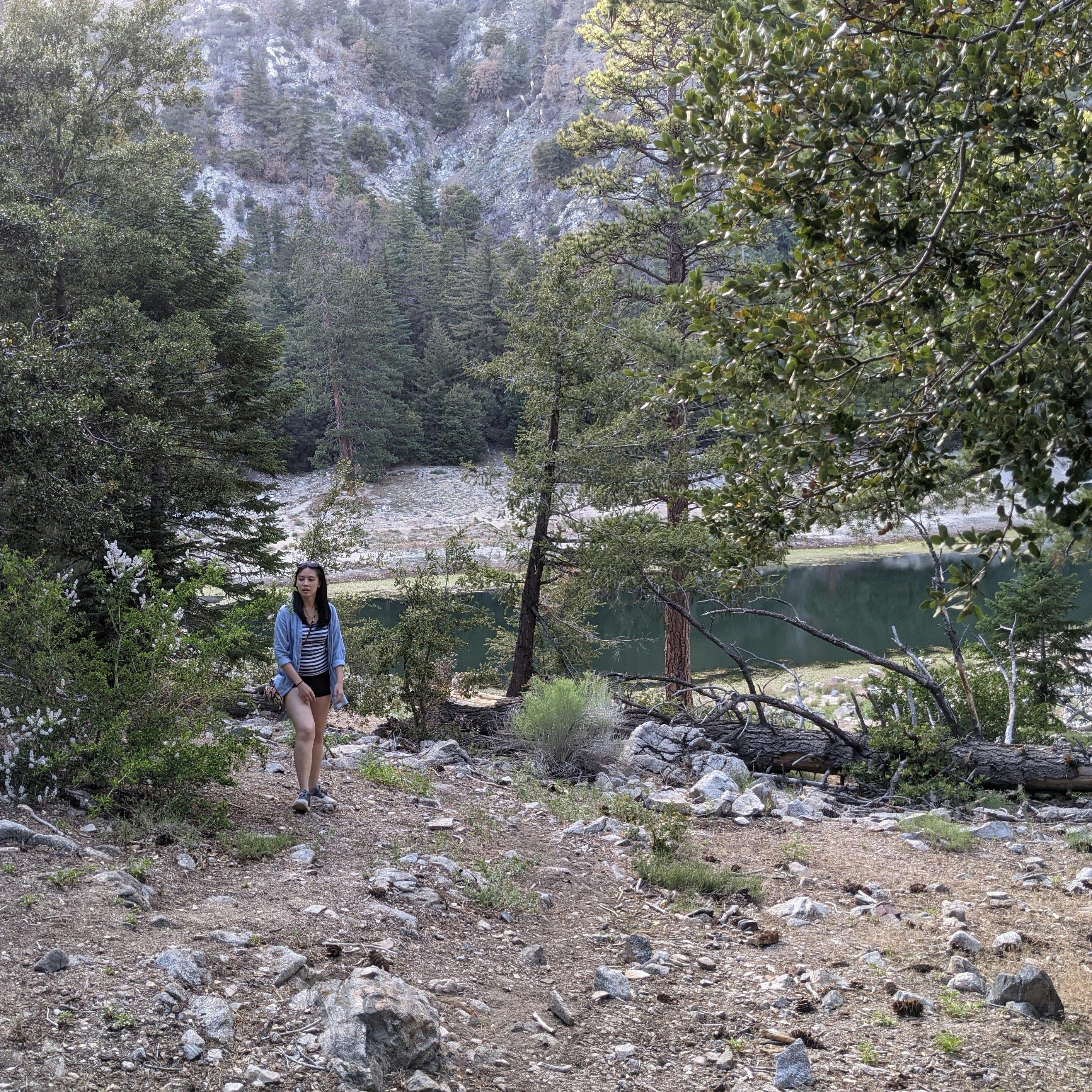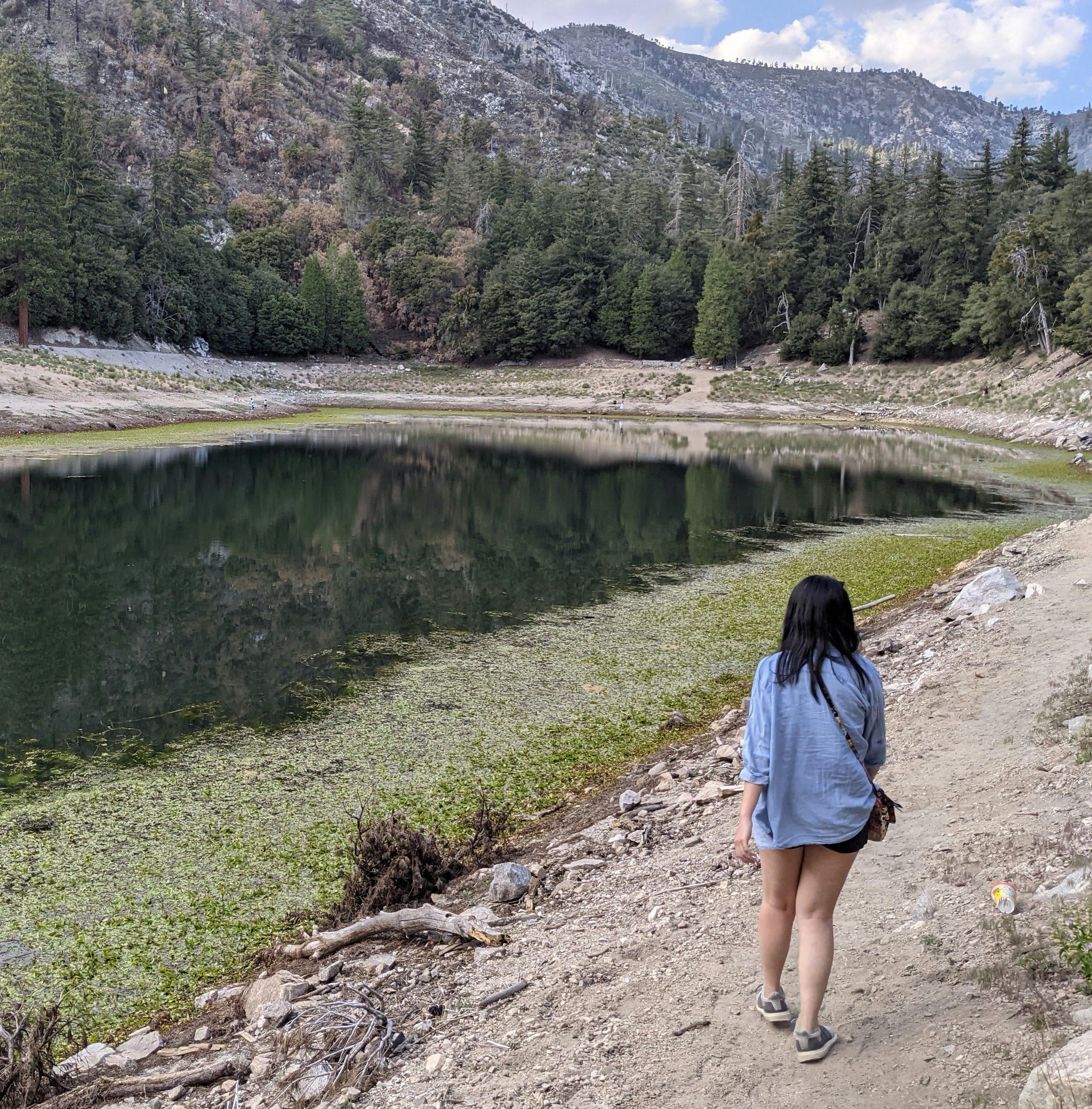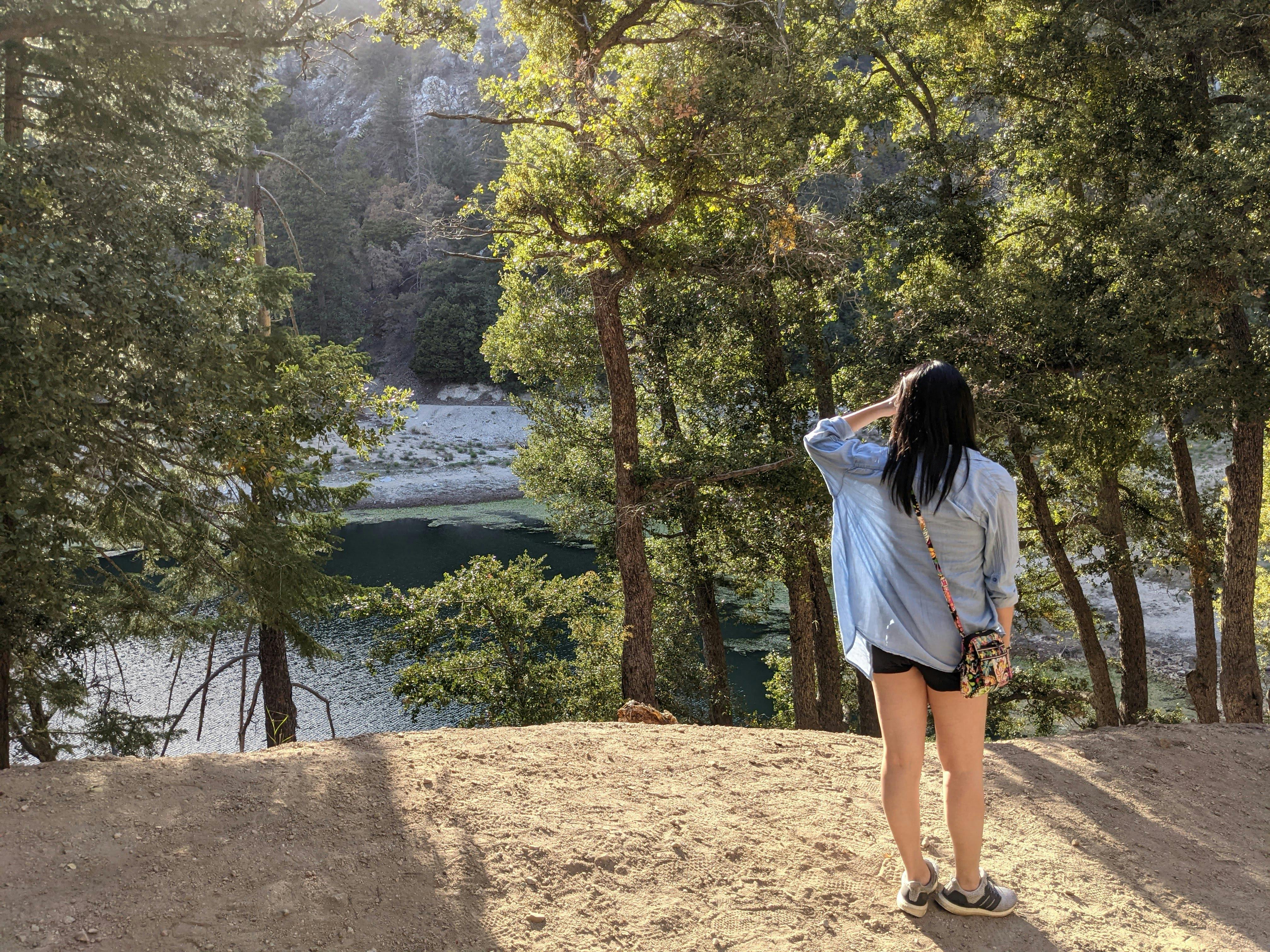 Located just 26 miles north of Azusa, Crystal Lake Recreation Area sits just off the CA-39, a scenic route into the mountains that is a nice alternative to the Angeles Crest Highway. You'll pass two massive reservoirs along the way (look for roadside photo ops) and both the west and north forks of the flowing San Gabriel River. When you reach the Recreation Area (Forest Adventure Pass required, $5/day or $30/year), you are greeted by a huge 120-site campground ($12/night) amongst towering Jeffrey pines. It's a gorgeous area to explore, with a nice amphitheater, views of the prominent peaks of Mount Islip and Mount Hawkins, picturesque cabins, and a cafe/trading post. We recommend grabbing a bite here to enjoy at the many picnic tables—go for the breakfast burrito or the frito pie with chili.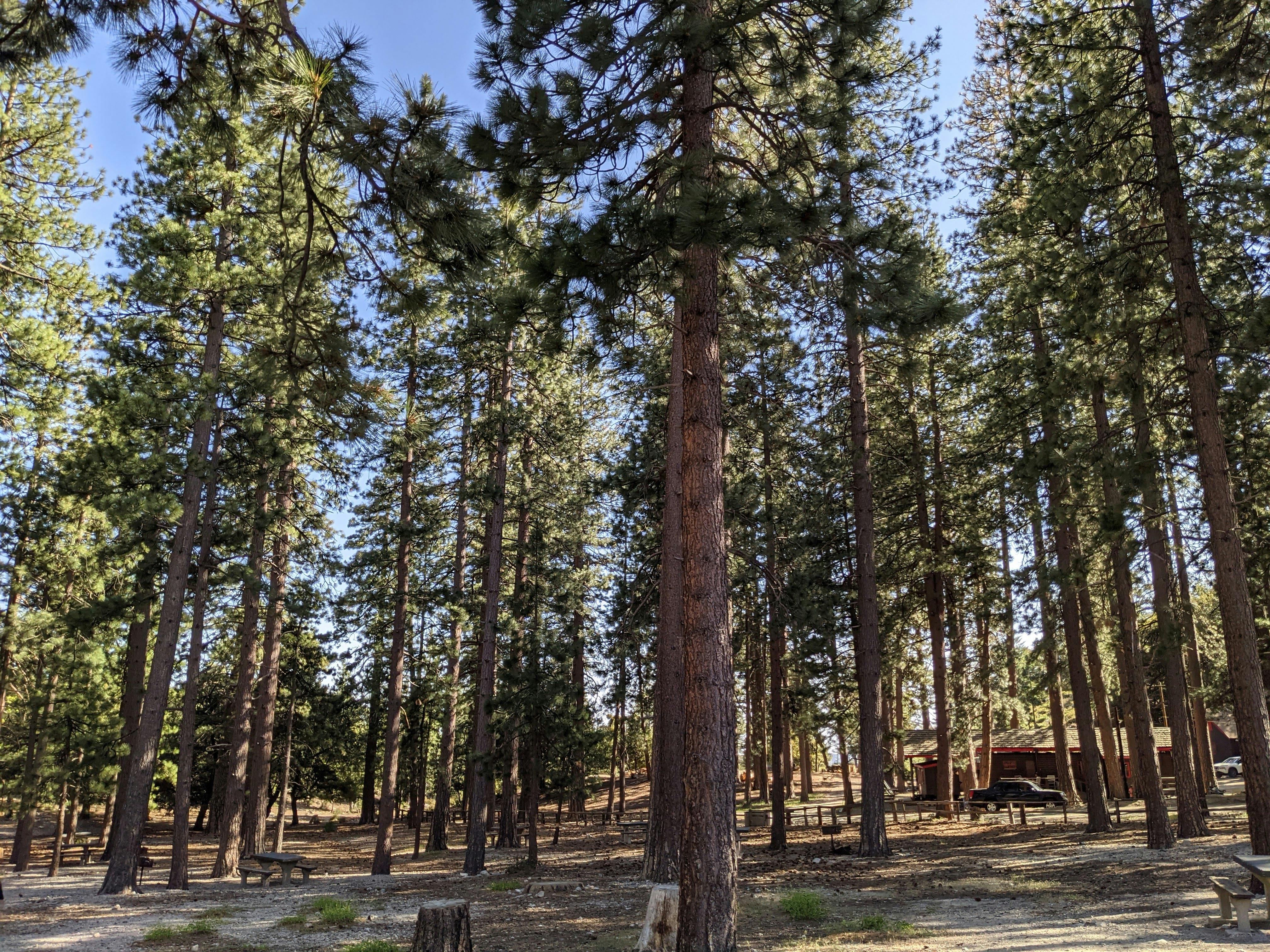 The actual trailhead to Crystal Lake is a short ways down the road (south). You can walk from the grounds or drive to it; just follow the signs to a small paved lot. From here, ignore the dirt path that takes you to Little Jimmy Trail Camp and head up the wide dirt trail that climbs 100 feet before turning sharply and descending. Through the pines to your left, you can start to see the shimmering waters of the lake, which is sometimes stocked with rainbow trout.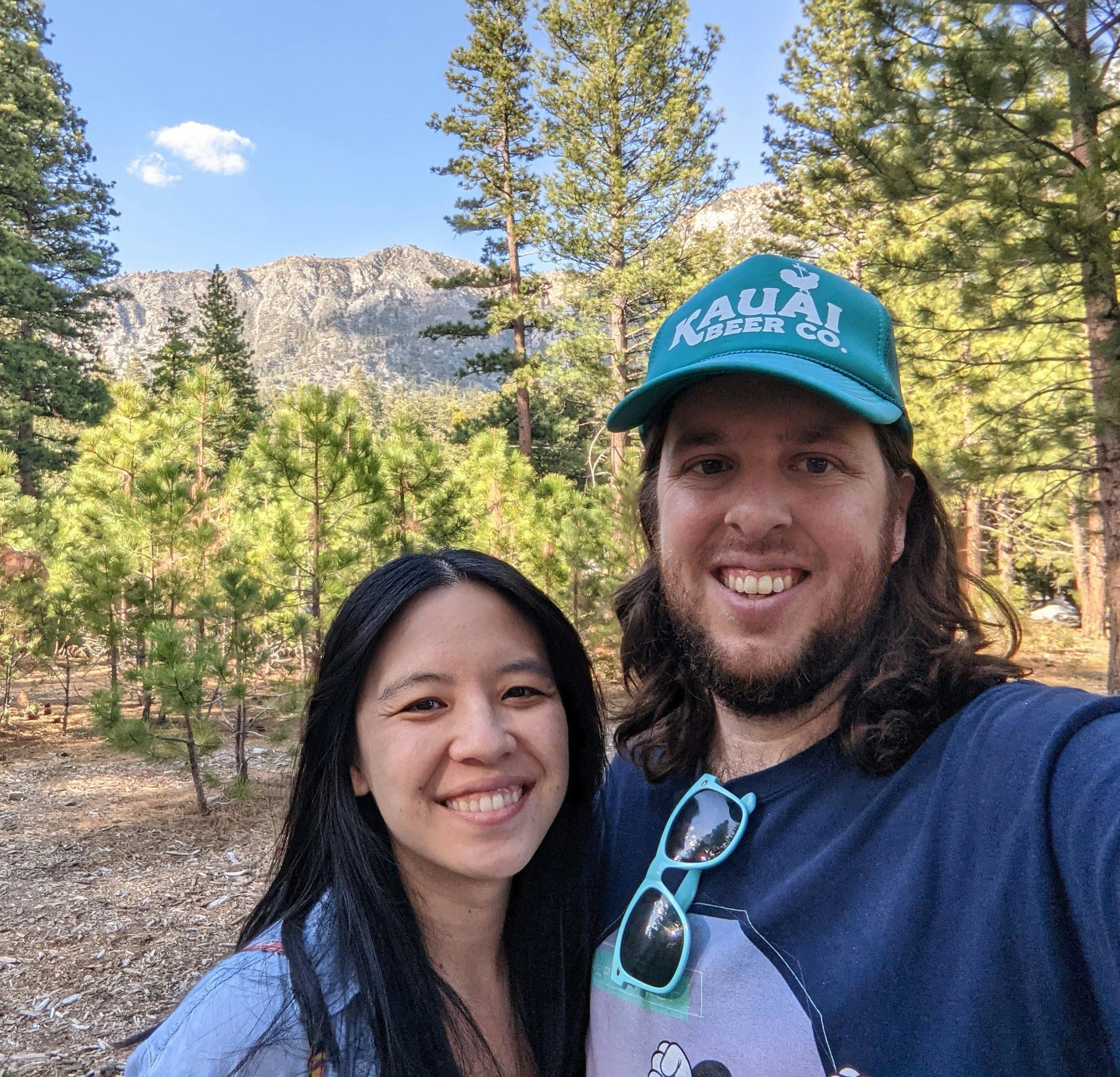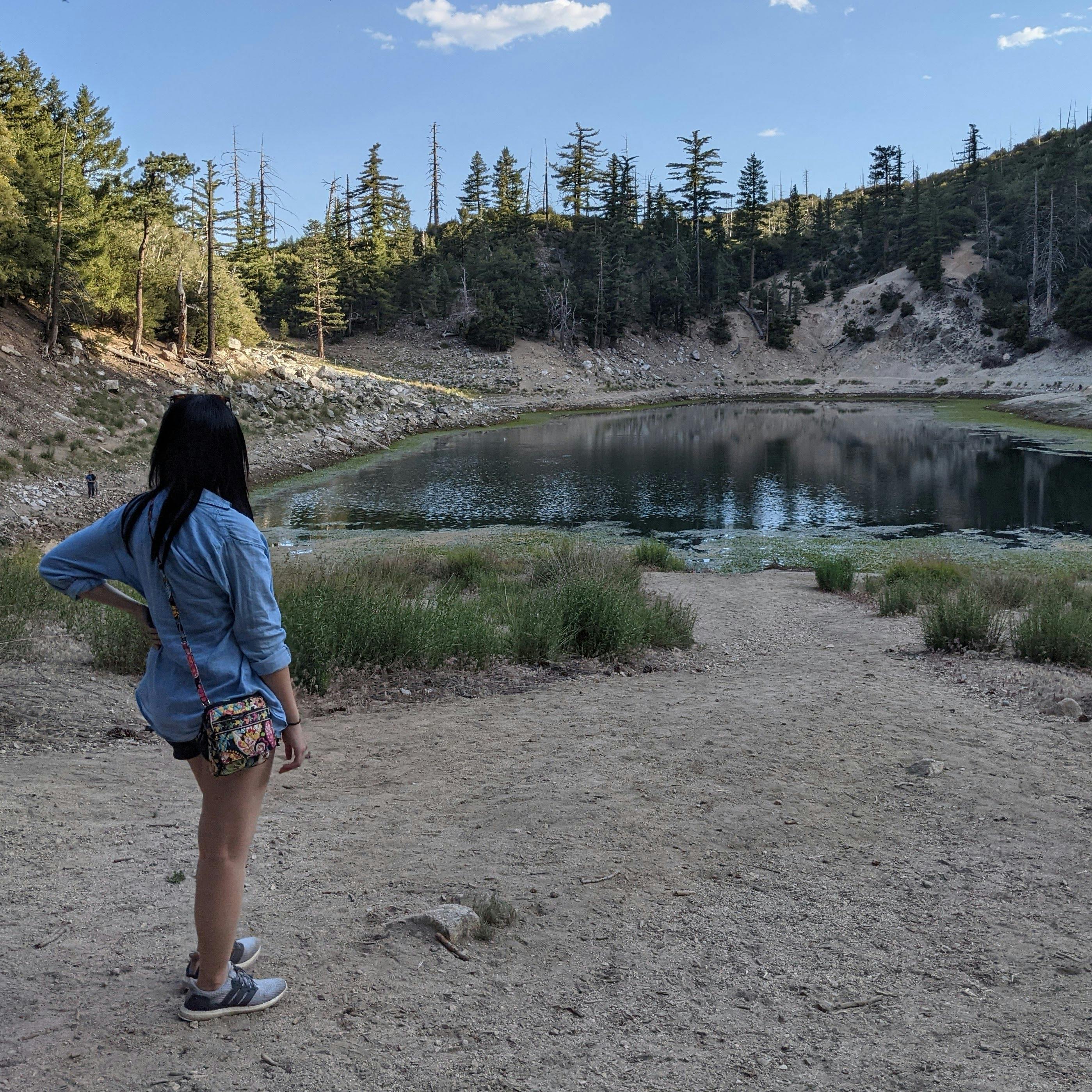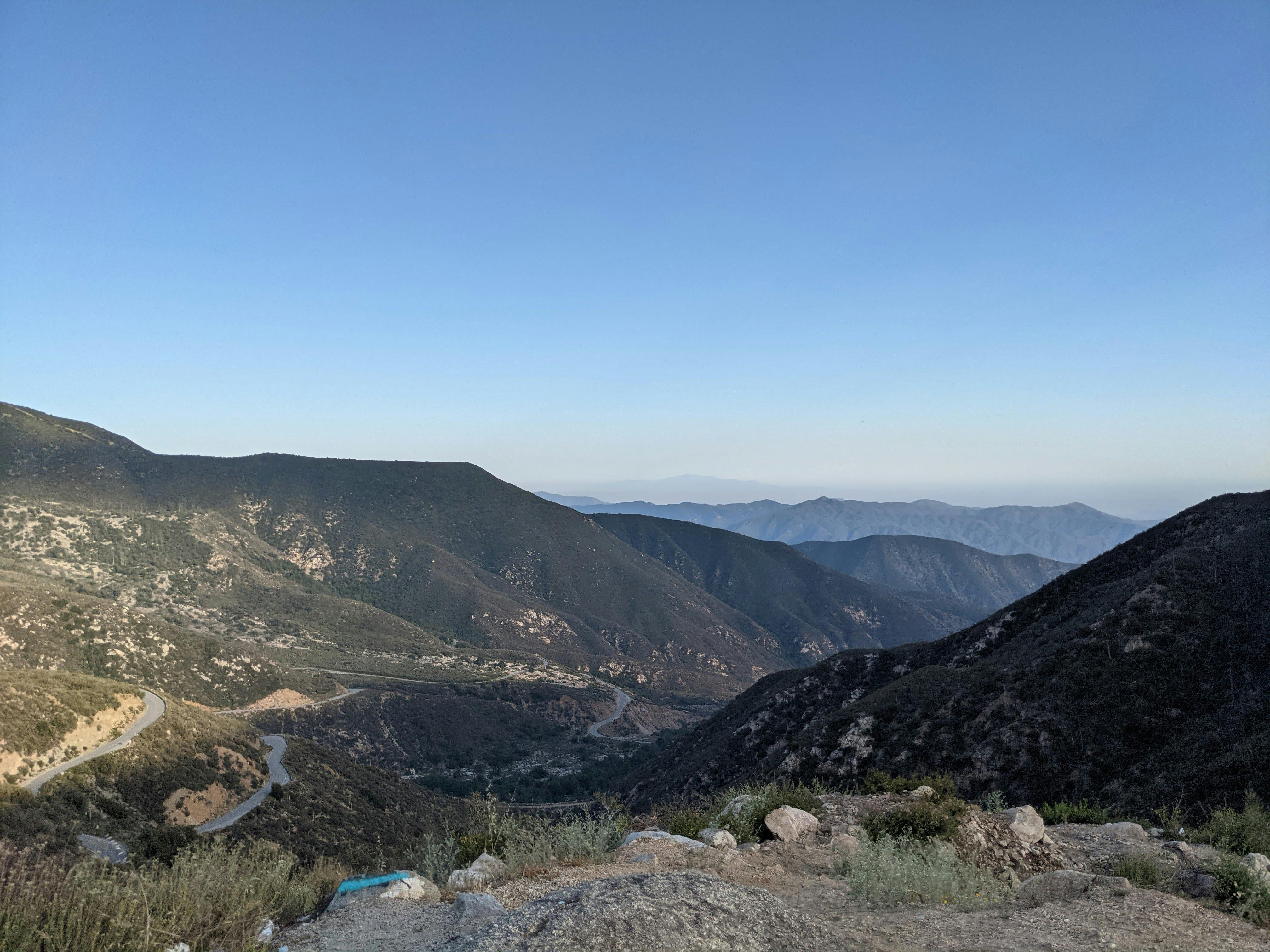 As you reach the shore, you will see the low water levels from the current drought. It's a stark and important reminder that we need to conserve water, but this doesn't mean it isn't beautiful and a truly special site as the only natural lake in the San Gabriels. Taking the loop trail around it is a must for all local hikers and nature enthusiasts. Look for the majestic crests of Steller's jays in the trees surrounding the water as you enjoy the peaceful setting.
To get to the Crystal Lake Recreation Area, take the CA-39 off the I-210 for 24 miles to Crystal Lake Road. Follow signs for the campground and the lake to get to each destination. Forest Adventure Pass required. No swimming. Dog-friendly!
Bring the Outdoors to Your Inbox
Sign up for our weekly email and stay up to date on where to explore in California.
* No spam, that's a funky food!