This Santa
Hike at Santa Susana Pass State Park in Los Angeles County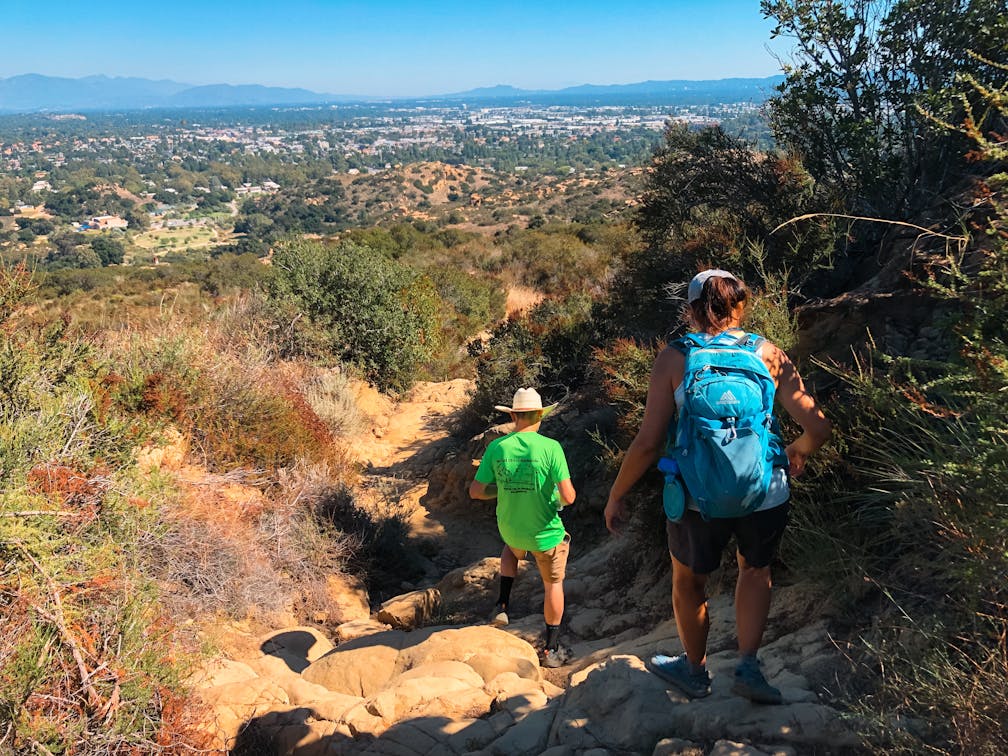 In 1861 the Old Santa Susana Stagecoach Road was used by Wells Fargo & Company as a stagecoach route. These days the stagecoaches are long gone, leaving behind a historic hiking trail. Santa Susana Pass State Park is a fairly small park and most of the trails intersect, offering up lots of opportunities for exploration.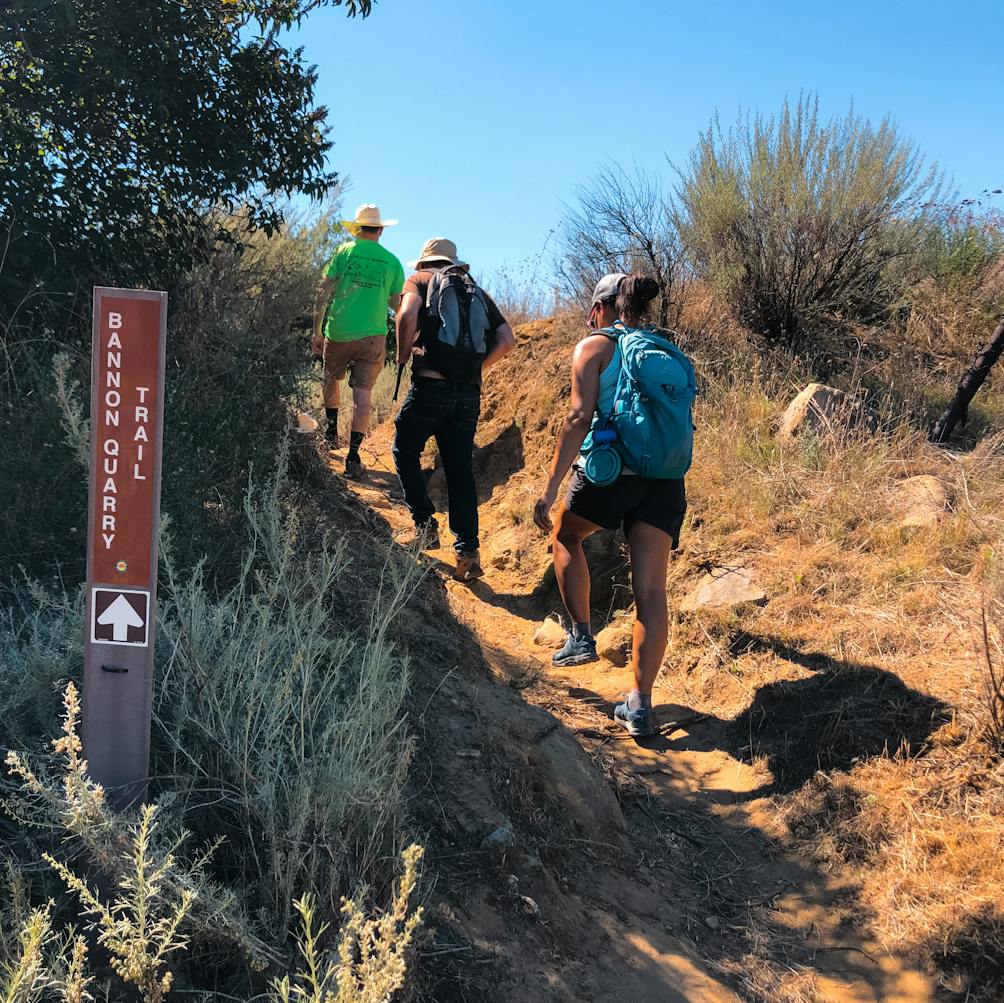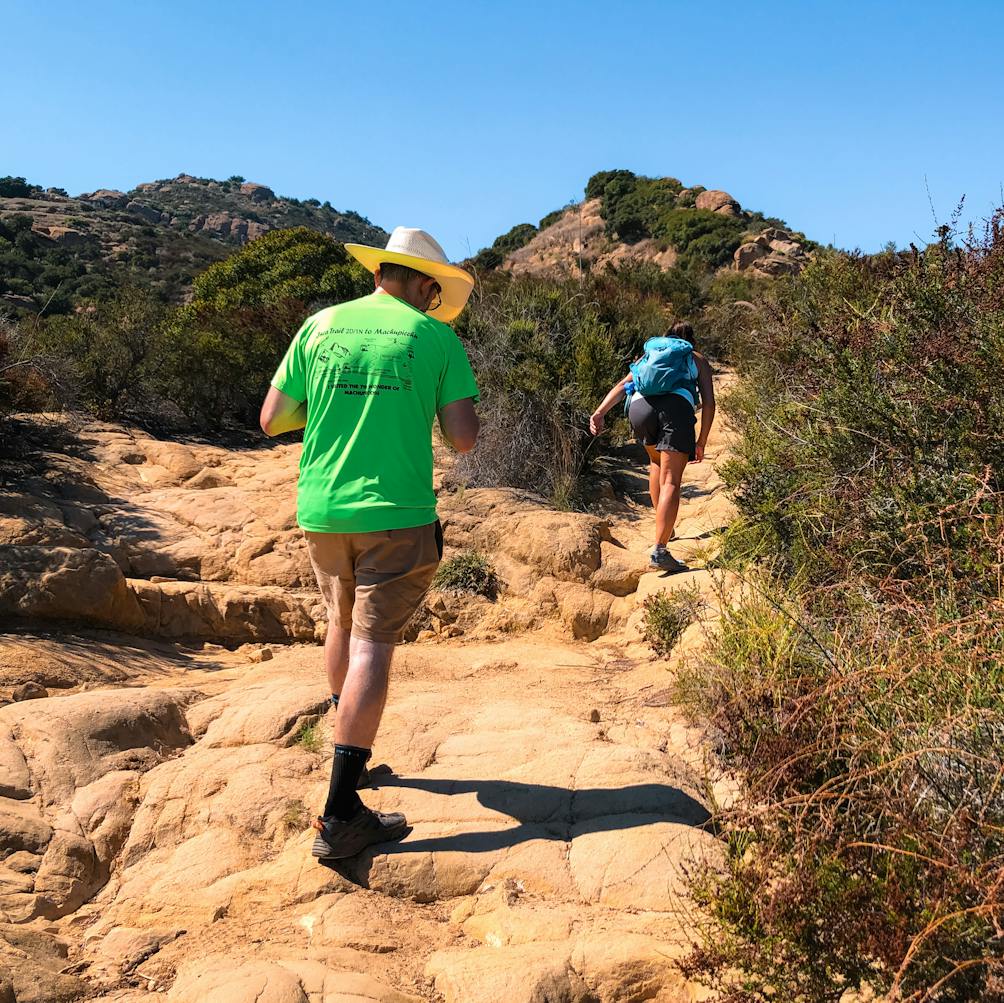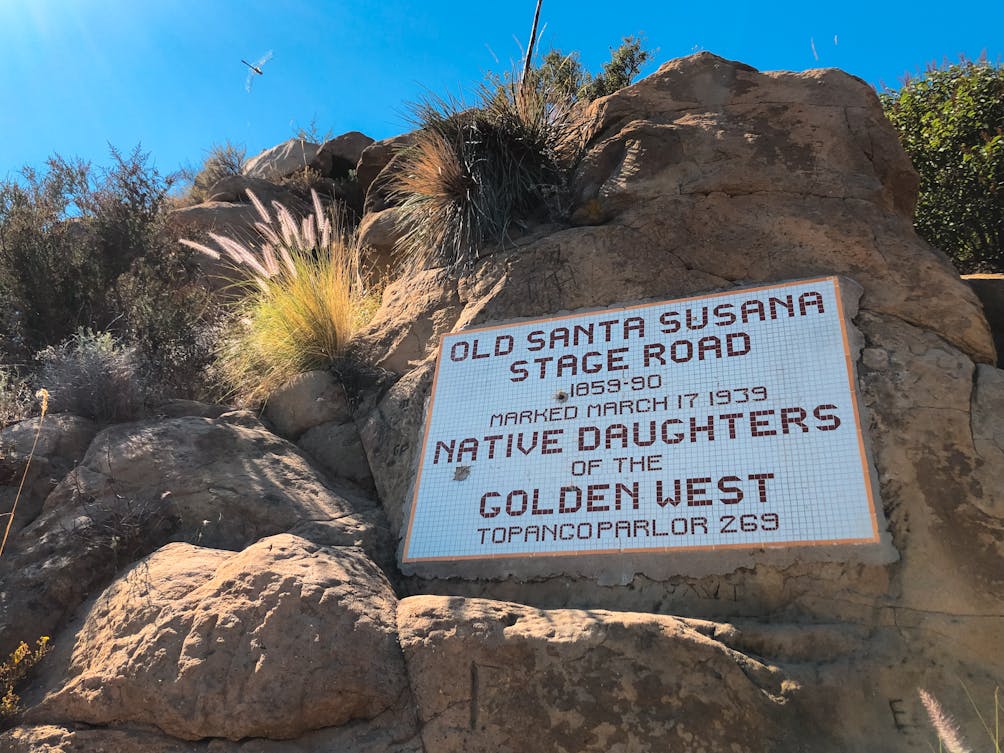 Almost every trail in the park is completely exposed, dry, and dusty in the summer with temps frequently climbing over 100 degrees. But the rest of the year is usually quite pleasant, with winter rains bringing seasonal waterfalls and cooler temperatures, followed by wildflowers in the spring.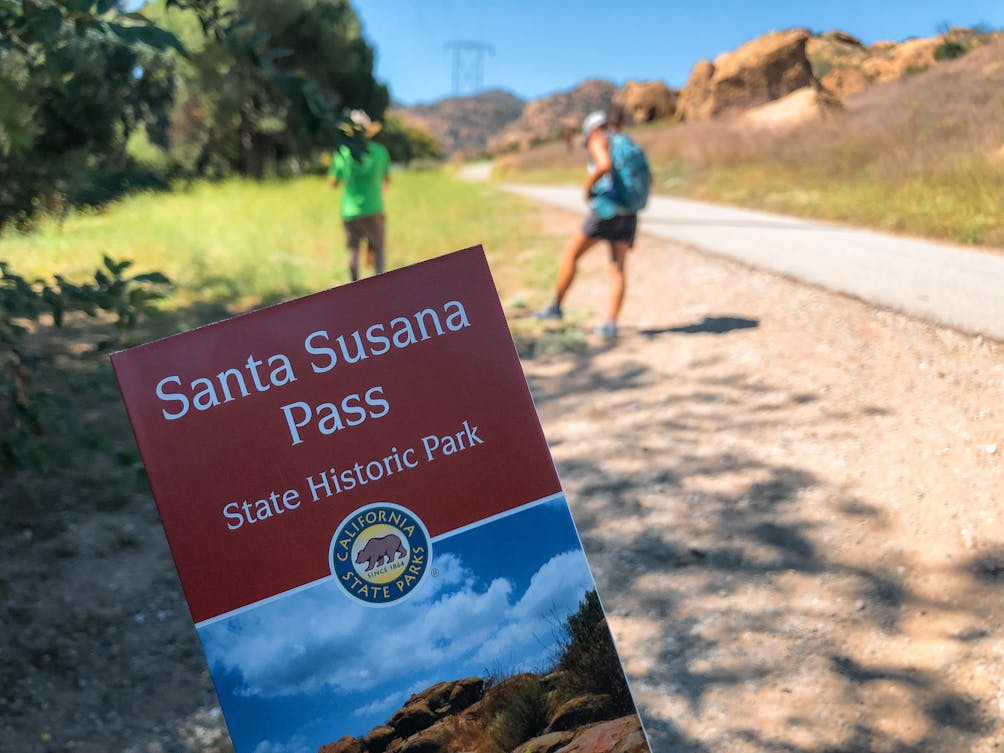 The 3-mile (round-trip) out-and-back historic trail climbs 708 feet in elevation as it weaves through the park's distinct sandstone crags of the Santa Susana Pass. The trail is so steep in sections that it's tough to picture stagecoaches passing this way; it's tempting to just chalk it up to years of erosion and assume it must've looked much different back in its heyday. But according to the park brochure, this pass was nicknamed "the Devil's Slide" due to its treacherous grade, so it might not have looked so different after all. The route was used to deliver mail between Santa Barbara and Los Angeles—a segment of the famous Butterfield Overland Stage Route. Though the city views in the distance have changed quite a bit over the years, it's easy to imagine the park's flora has stayed much the same, with buckwheat and sagebrush lining the trail and California walnut and sycamore trees down in the canyons.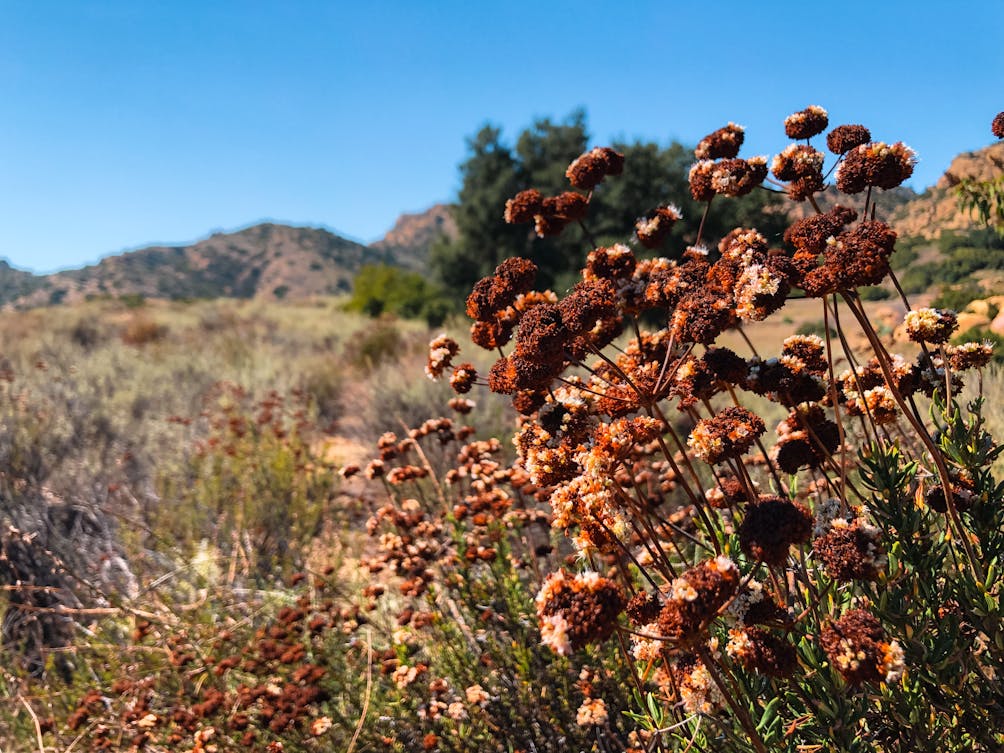 Grab a map at the trailhead so you can plan your route. We recommend starting at the park entrance on Larwin Avenue and following Powerhouse Road fire road into the park. From there hop onto the Bannon Quarry Trail (a singletrack spur on the left) until you see the turnoff for the Old Santa Susana Stagecoach Road. Follow that until it ends at the park entrance on the other side of the park and then go back the way you came.
Park entrance is on the 10200 block of Larwin Ave in Chatsworth. Street parking only; be sure to obey all posted parking signage as it's in a residential neighborhood. Dog-friendly!
Story and photos by Natalie Bates, @wanderwithnatalie
Bring the Outdoors to Your Inbox
Sign up for our weekly email and stay up to date on where to explore in California.
* No spam, that's a funky food!