The Cape Escape
Hike Cape Sebastian to Hunters Cove on the Oregon Coast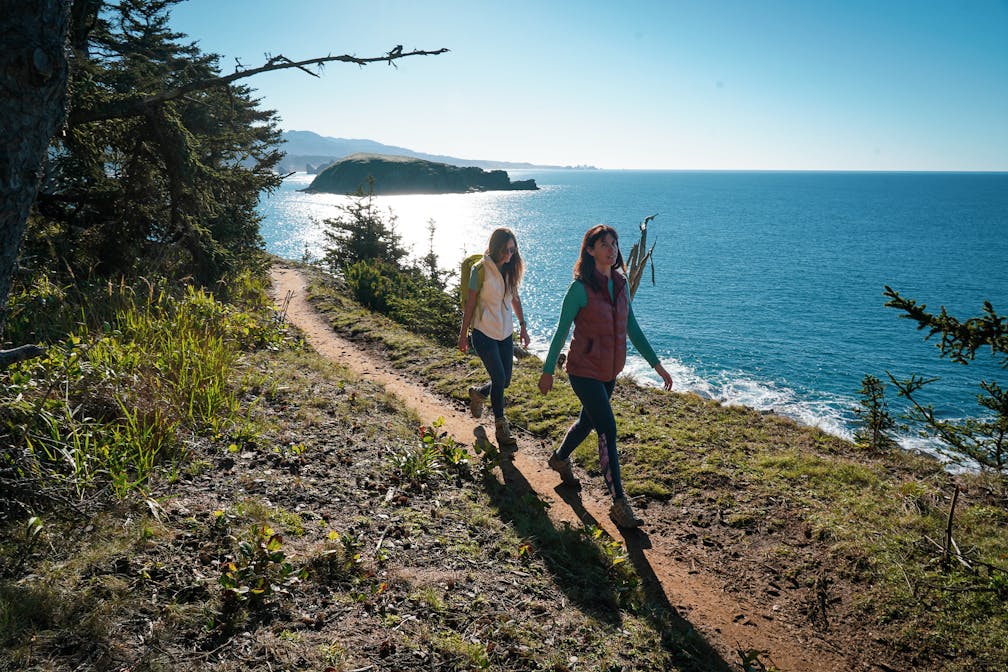 This hike on Cape Sebastian brings together several of the Oregon Coast's best features: mossy green forests, tremendous coastline views, marine mammals, and for the adventurous—a wide-open secluded beach that's hike-in only.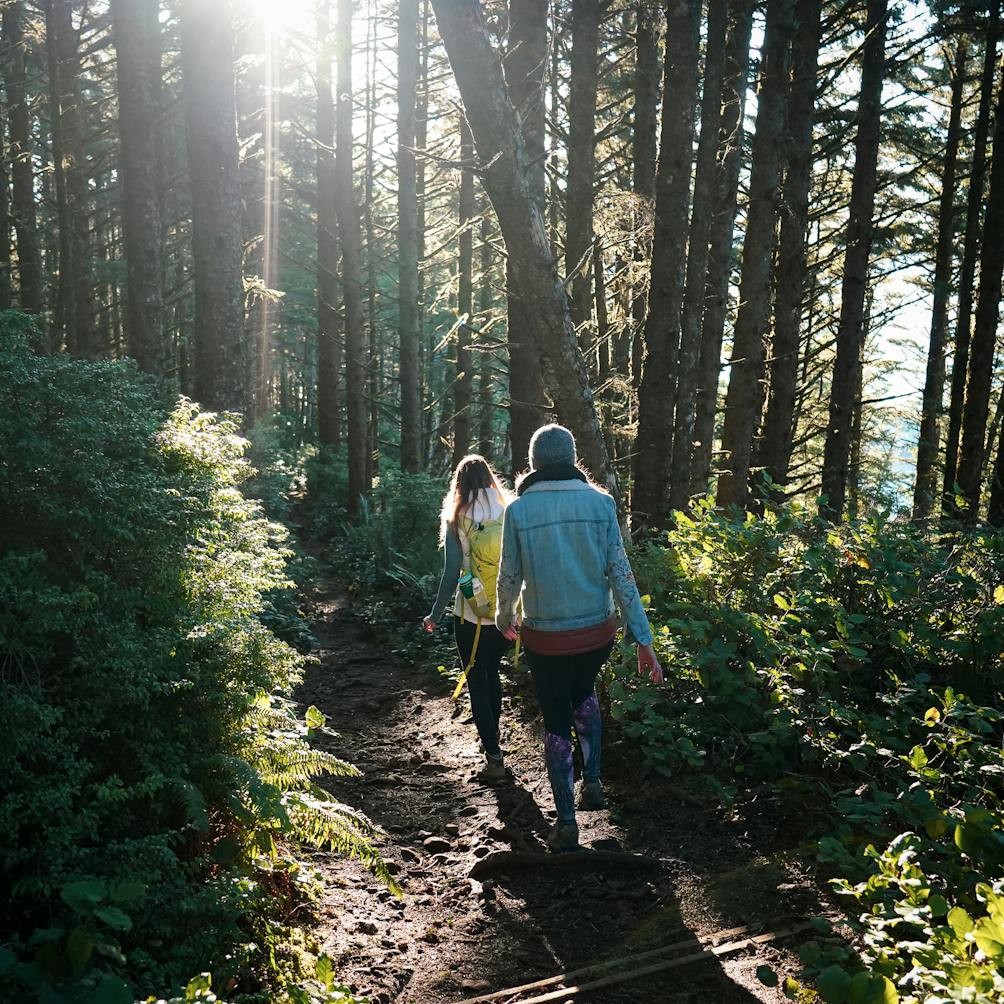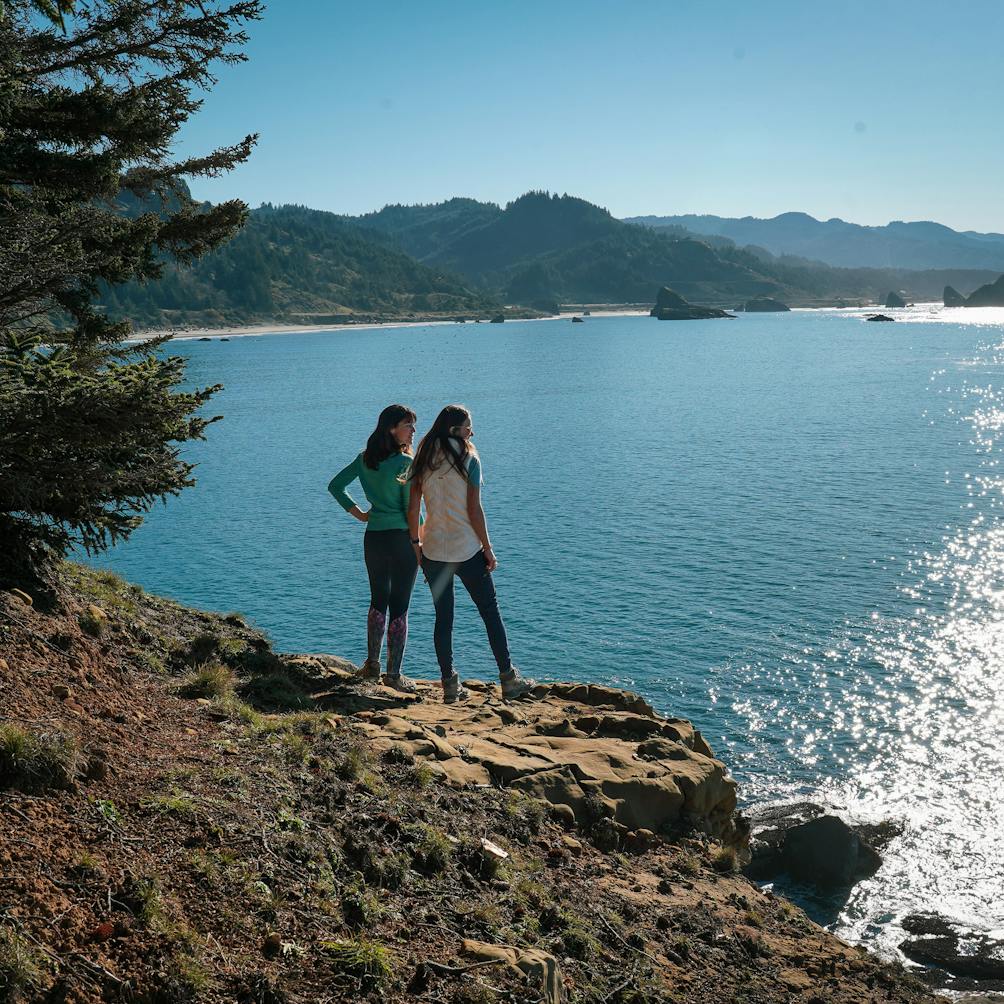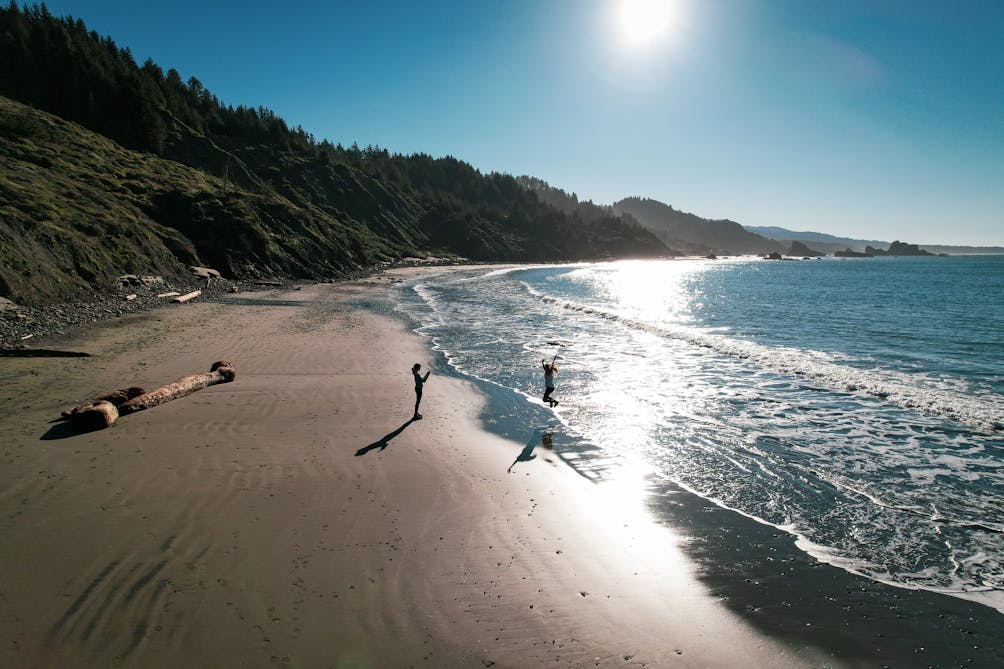 It's 6 miles (round-trip) starting in a forest of Sitka spruce and eventually opening up to impressive views of the Southern Oregon coast. The expansiveness of vistas on clear days here is incredible. This is an excellent hike for whale sightings, and you're likely to see plenty of seals in the rocky coves below. Keep an eye out for bald eagles too.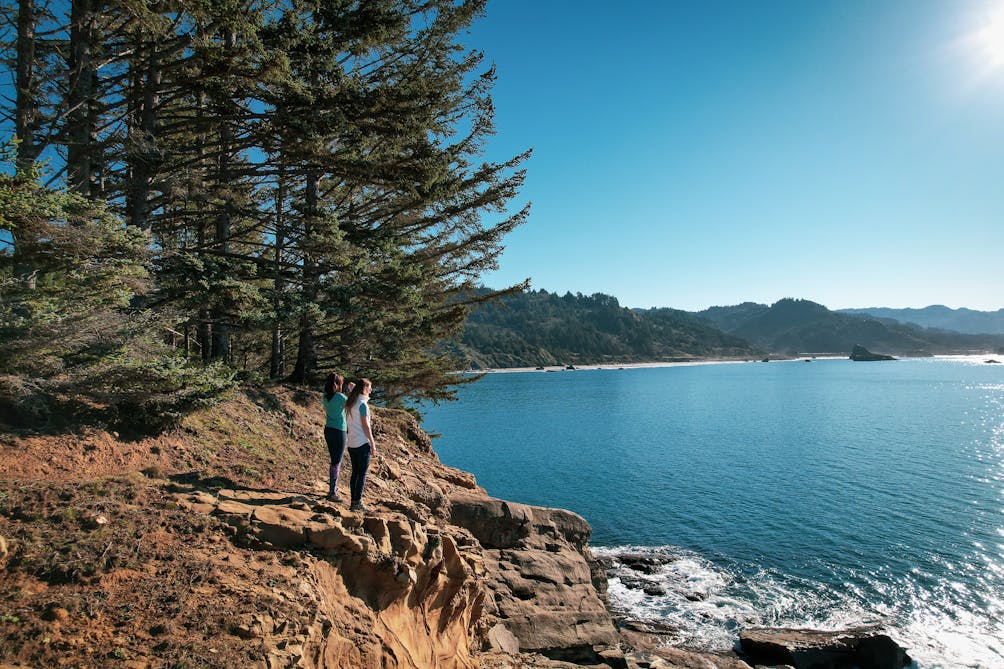 When you get to the beach entrance of Hunters Cove, you'll have to use the rope and railing to lower yourself to the sand. The last section has slack rope and the best way to go down it (from our experience) is backwards, and slowly. In other words, your butt should face the beach as you make your way down using the rope.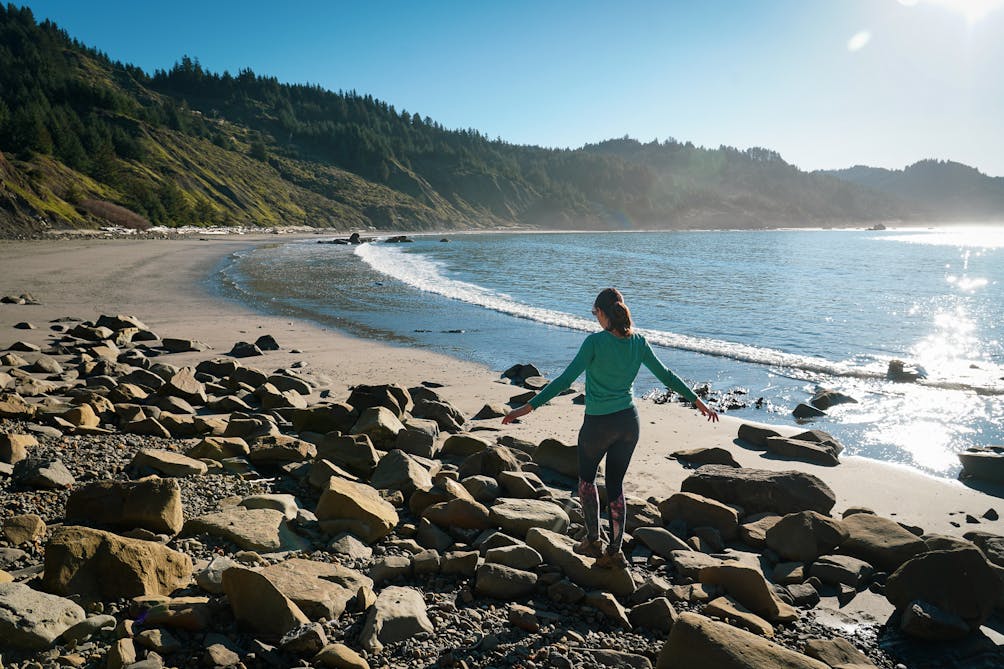 Hunters Cove is, like so much of this state, vast and wild and beautiful. You'll easily spot Hunters Island out in the sea.
Trailhead: This hike starts from the Cape Sebastian State Scenic Corridor in the south parking area. It is an out-and-back adventure.
Discover Oregon's 7 Distinct Regions and Get More Trip Ideas
Bring the Outdoors to Your Inbox
Sign up for our weekly email and stay up to date on where to explore in California.
* No spam, that's a funky food!