Hike Hendy
Hike Hendy Woods in Anderson Valley
We're lucky to have some remarkable redwood parks in the Bay Area: Muir Woods, Big Basin, Redwood Regional Park. The only challenge? They're popular! Welcome to Hendy Woods State Park. Hendy isn't hidden, but it's rarely crowded, and so quiet at times that all you'll hear is the flapping of a raven's wings as it flies overhead. The 845-acre park butts right up to the bank of the Navarro River and its charming old bridge.
And its star attraction? Ancient redwood trees. Take an easy 2-mile (round-trip) hike among the park's lovely redwood groves on the Discovery and Upper Loop trails. Walk among 300-foot coastal redwoods in Big Hendy Grove. This was the home of the Pomo people for thousands of years, and more recently the "Hendy Hermit," a Russian immigrant who built a hut from a fallen redwood and resided there for more than a decade. The cathedral-like canopy of redwood beauties makes a nice respite on hot days, when the sun's rays filter through in small beams, only occasionally touching down on the clover-blanketed ground. Afterwards, relax on the banks of the Navarro River, reached via a short trail that descends to the sand-and-pebble riverbed. There's plenty of room for wandering, and plenty of spots to dip your toes or wade in.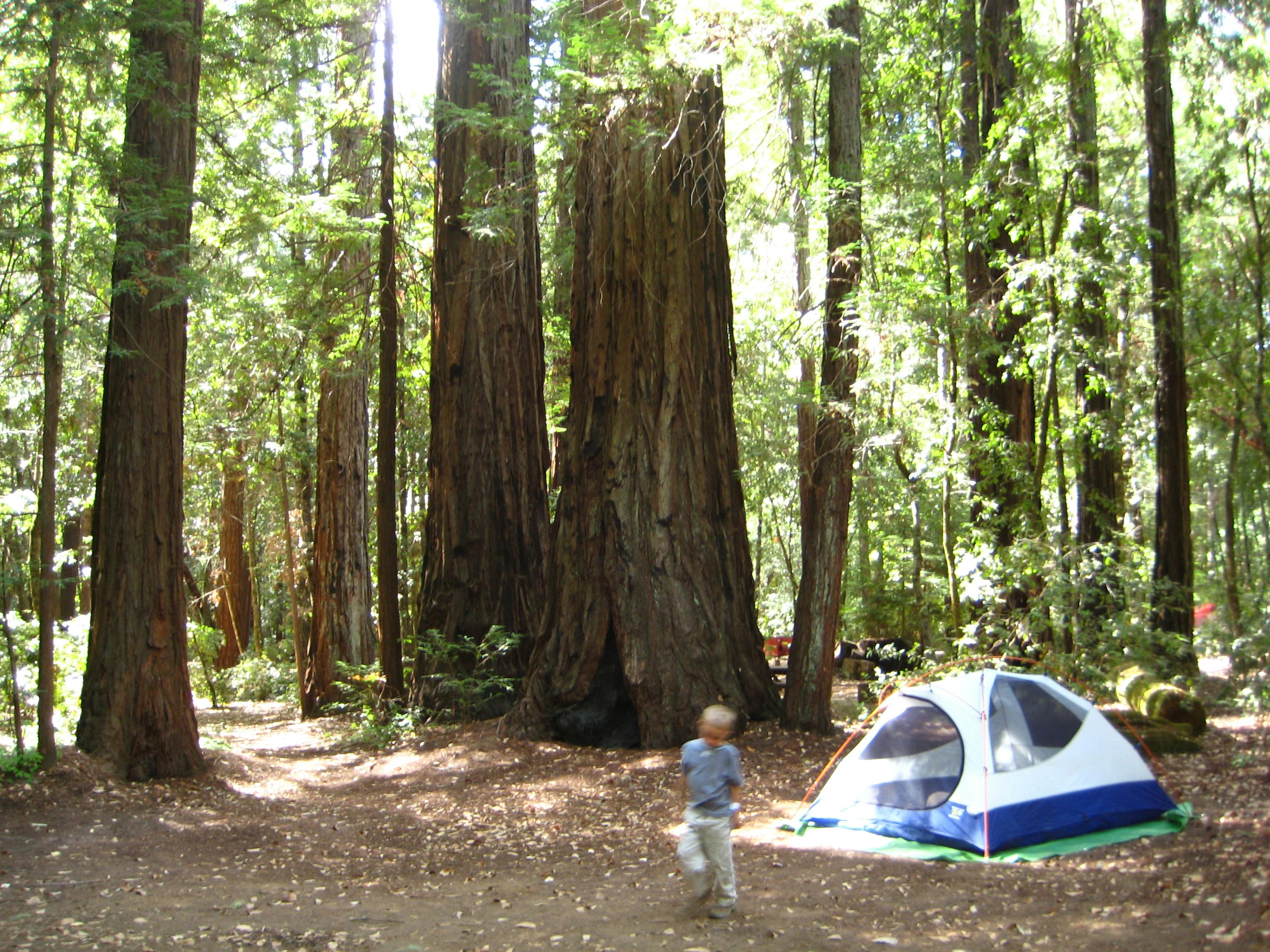 BONUS CAMP: Hendy Woods State Park has 92 campsites sprawled under redwoods, including four stand-alone (and bare-bones) cabins.
From Boonville, take Hwy. 128 west and follow the sign to Hendy Woods State Park. The first bridge you cross goes over the Navarro River and leads to the park entrance. The best access point to the Navarro riverbank is to the west of the bridge (take the trail that appears as if it leads away from the river; there's an earlier access-point trail, but it's very steep). Hendy Woods State Park campground is dog-friendly! No dogs on trails. The Navarro River is dog-friendly! 
Bring the Outdoors to Your Inbox
Sign up for our weekly email and stay up to date on where to explore in California.
* No spam, that's a funky food!