The Holey Spirit
Hike Hole in the Wall Rings Loop in the Mojave Desert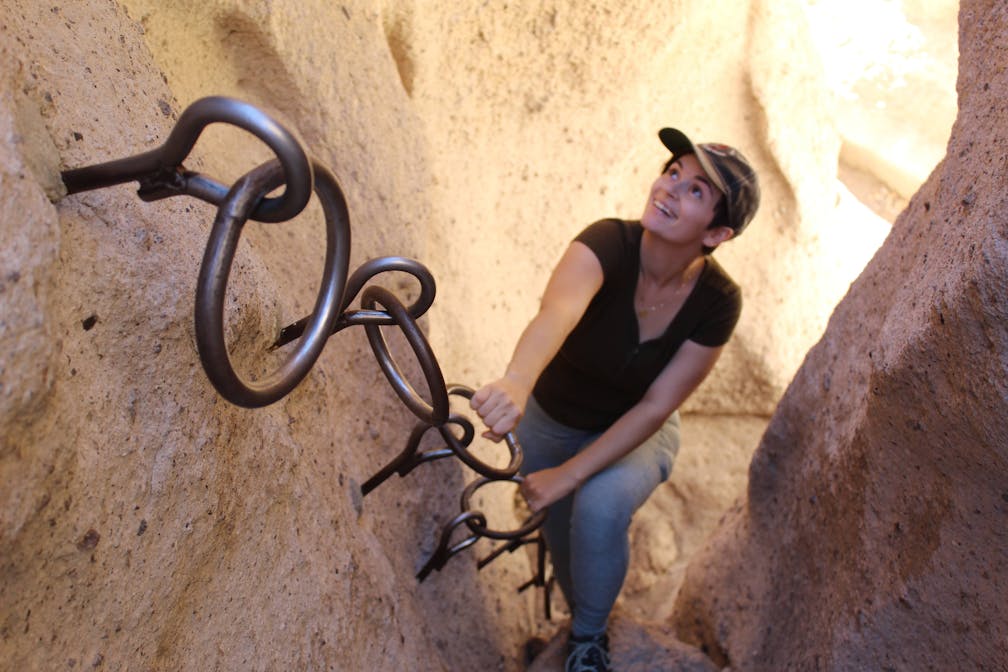 Hole-in-the-Wall Rings Loop Trail serves up the best parts of the Mojave Desert, all in a 1.3-mile loop: vista views, rare geological features, and even a climb through a slot canyon. The trail name is one of the most literal ever, taking you around and through Banshee Canyon, which is full of—yes—holes and rings.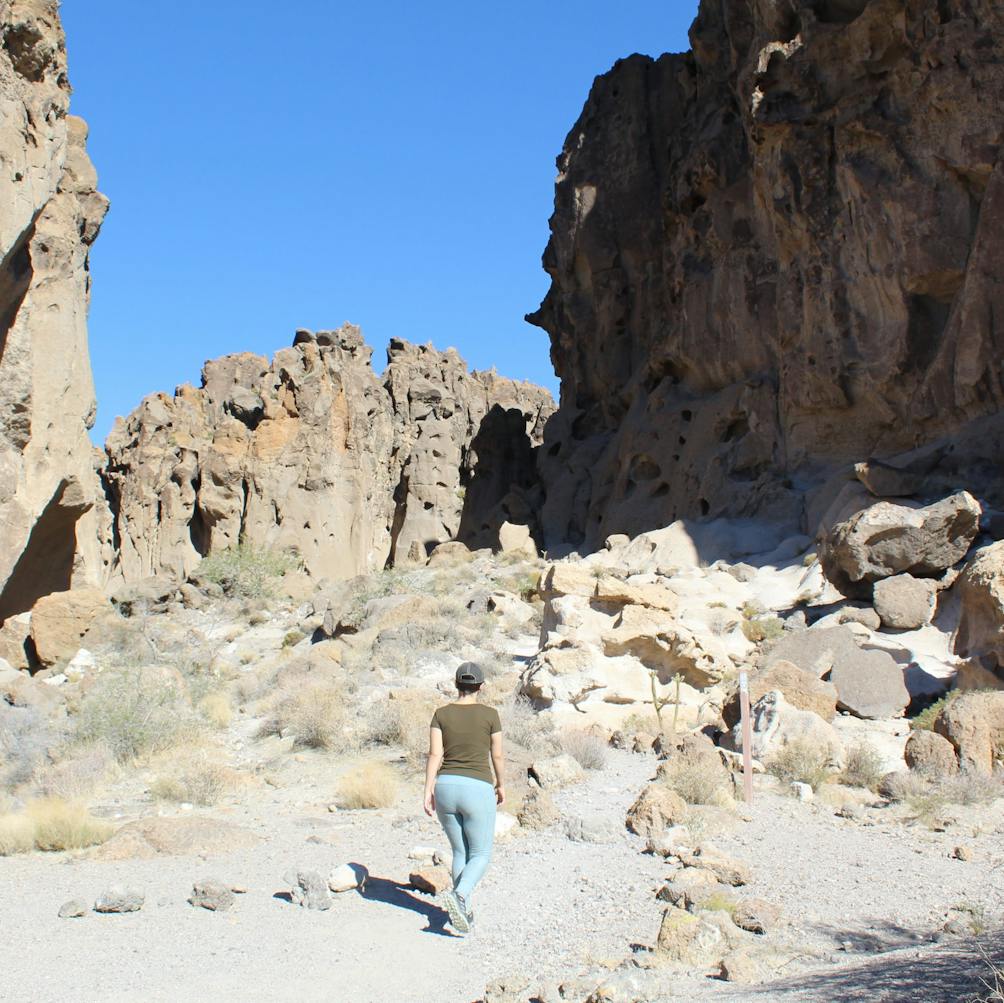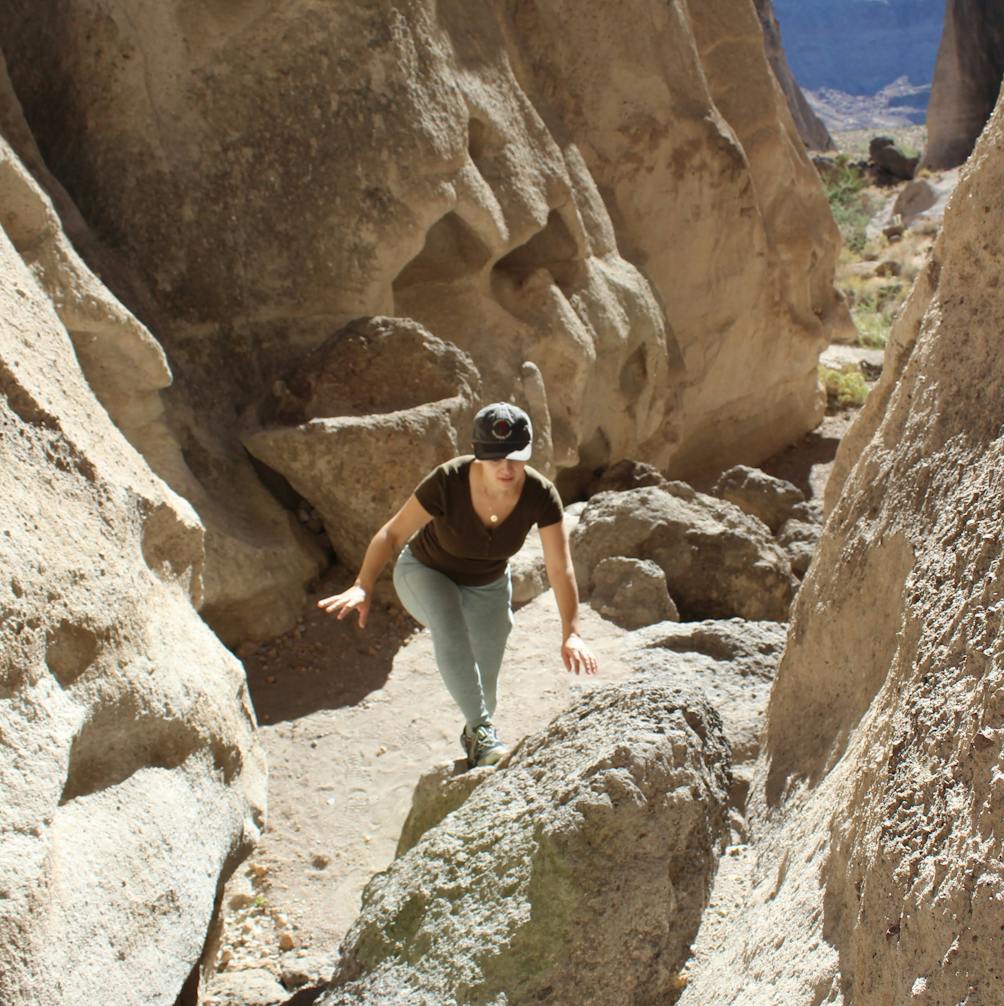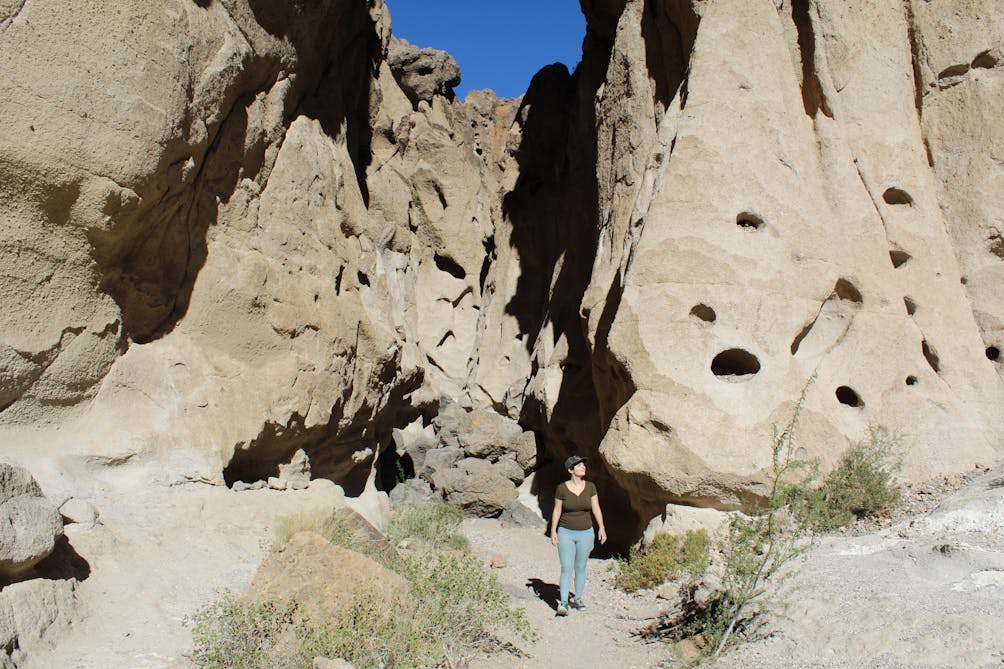 A violent volcanic eruption is the cause of this trail's particular features. Ash and debris flying at supersonic speeds crashed through the landscape. The mixture of gasses and heat created air bubbles in the molten rock walls, which left behind countless caves and created Banshee Canyon's Swiss-cheese-like appearance.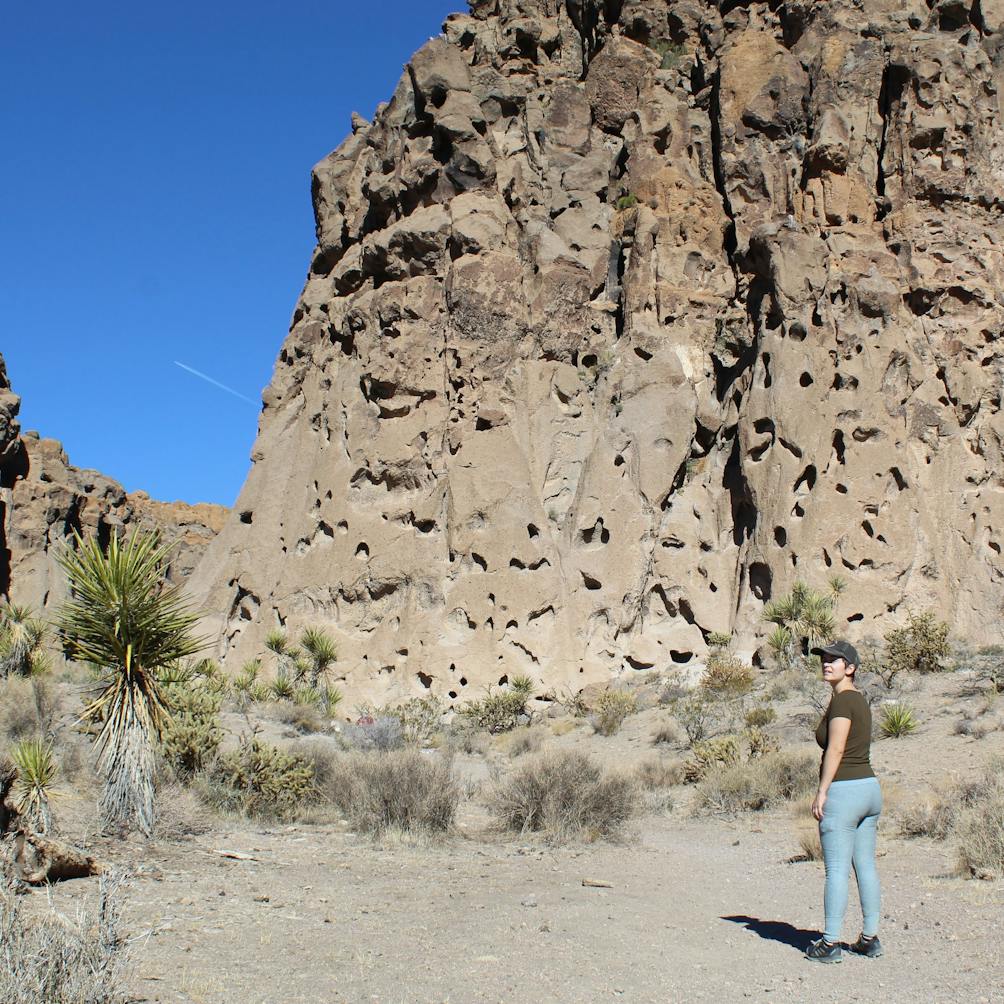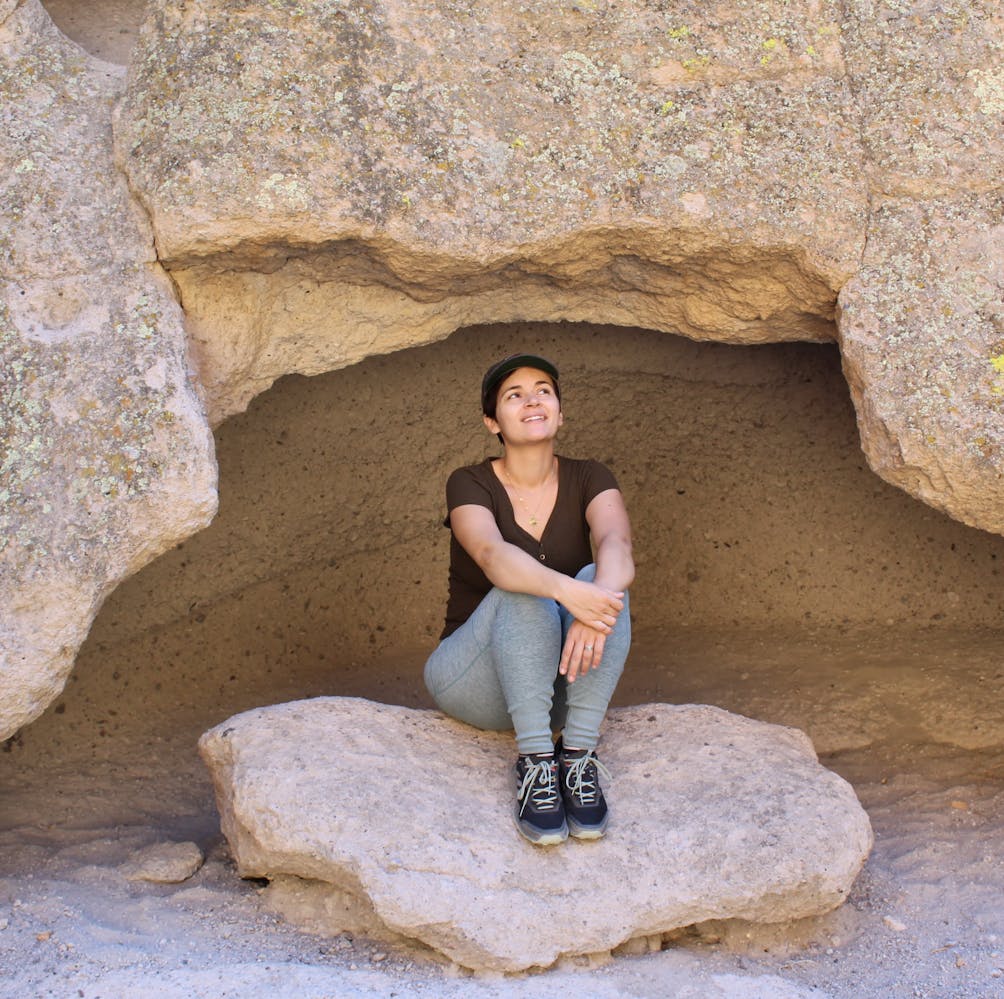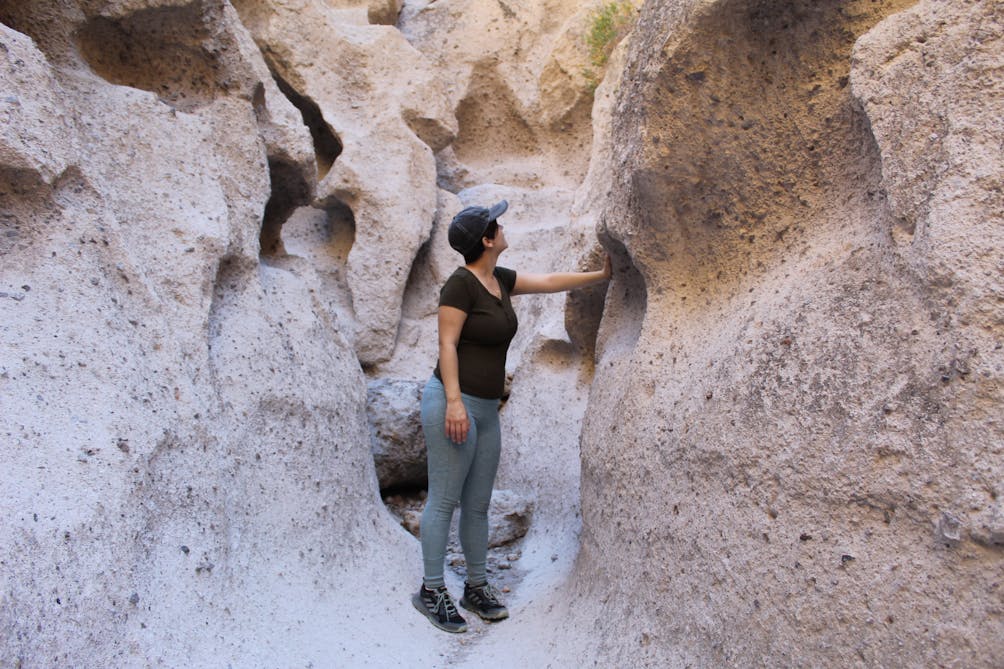 This loop has two options to start from. The better of the two starting points is from the parking lot of the Hole-in-the-Wall Information Center. From this point the trail is like a three-course feast for the eyes; it gets better and better as you go along. The first section follows the outside of the canyon. You'll pass through a designated opening in a barbed-wire fence and walk along a small sandy wash lined with sagebrush, creosote bushes, and cholla cacti.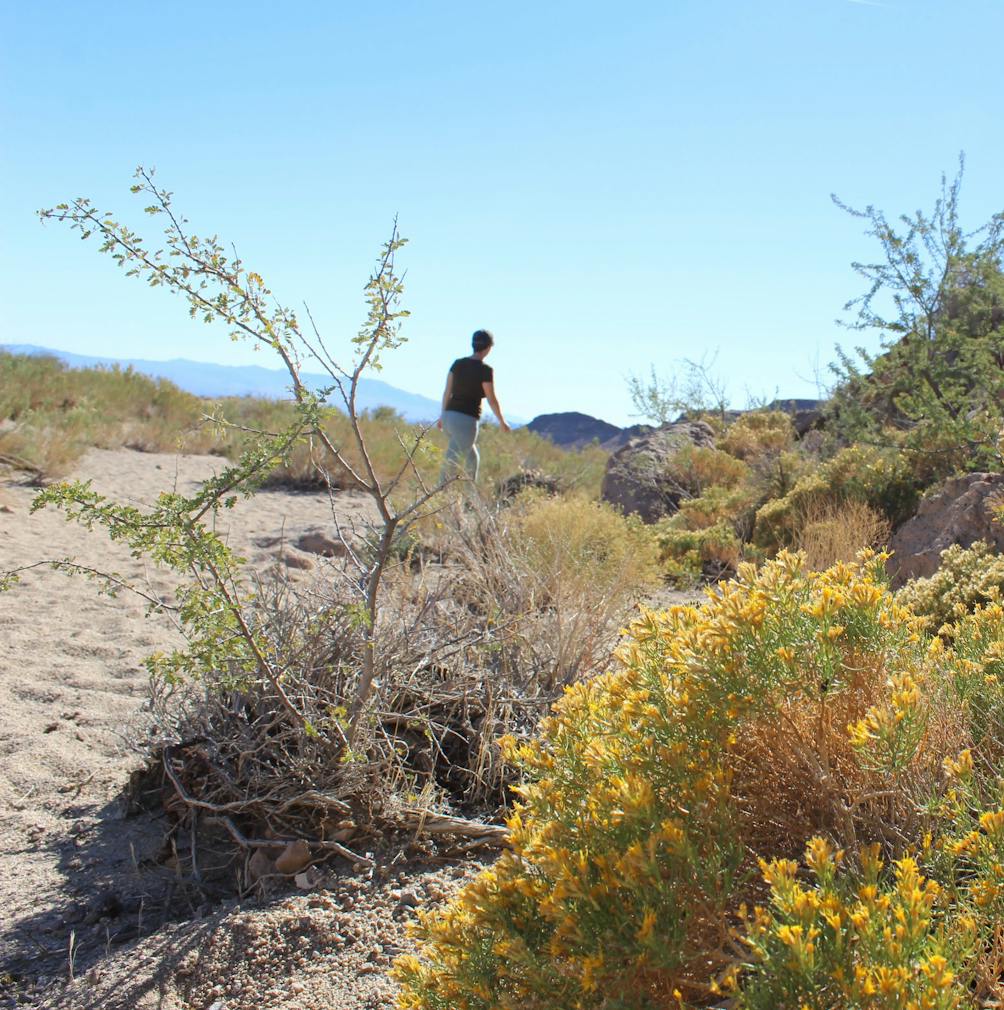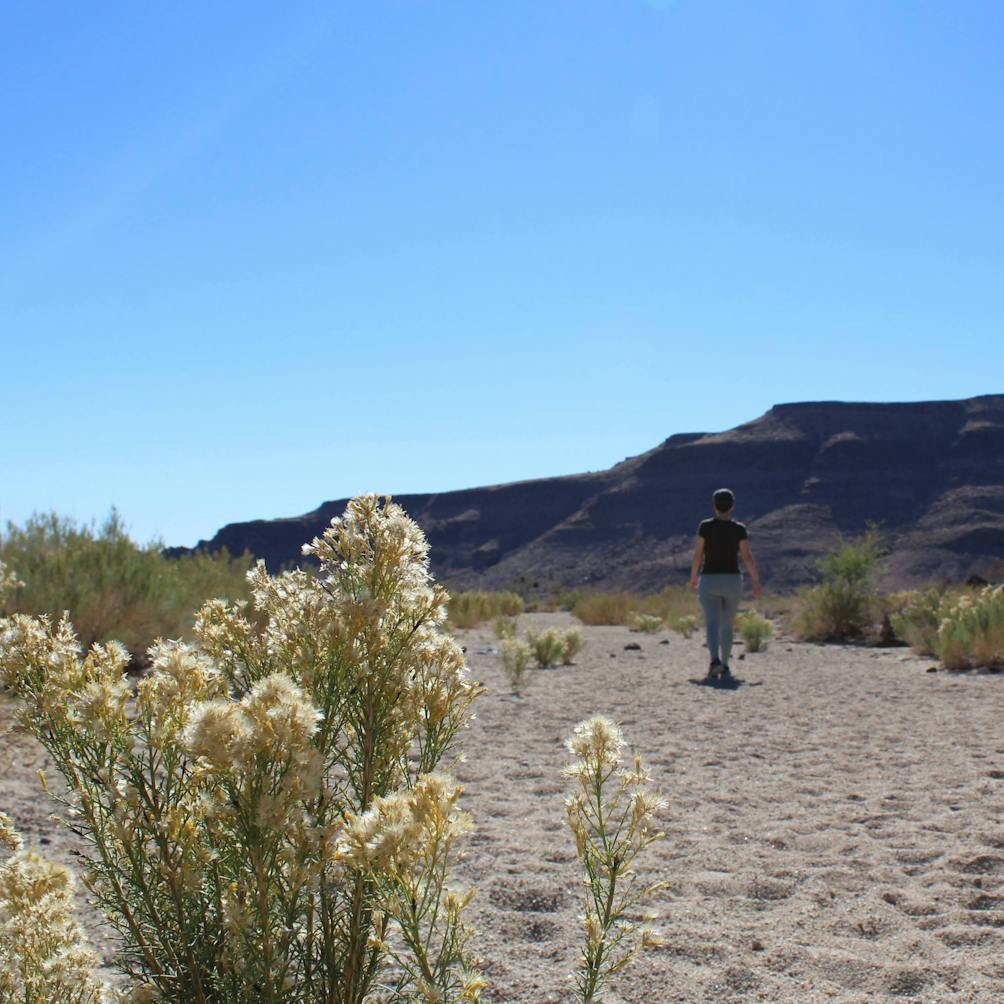 As you gradually turn right on the loop, a panoramic view of the Mojave's flat-top mesas along a large valley will appear. At almost 1 mile in, you will come to the entrance of Banshee Canyon. The trail starts to become rugged and the canyon walls draw in tighter. Stick to the left side of the canyon and you'll see the climbing rings after bounding over some boulders. There are two sets of rings that will take you to the crest of the canyon. From there you can follow the dirt road through the Hole-in-the-Wall campground back to the visitor center.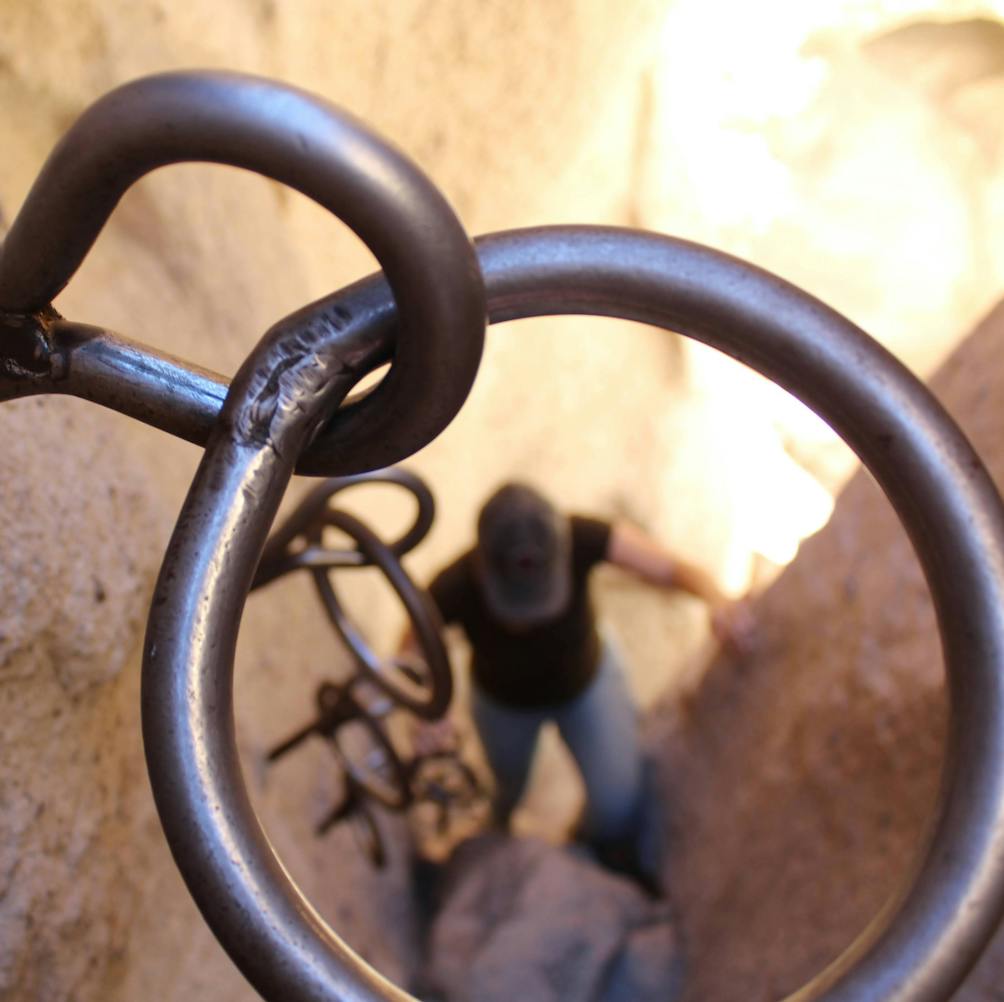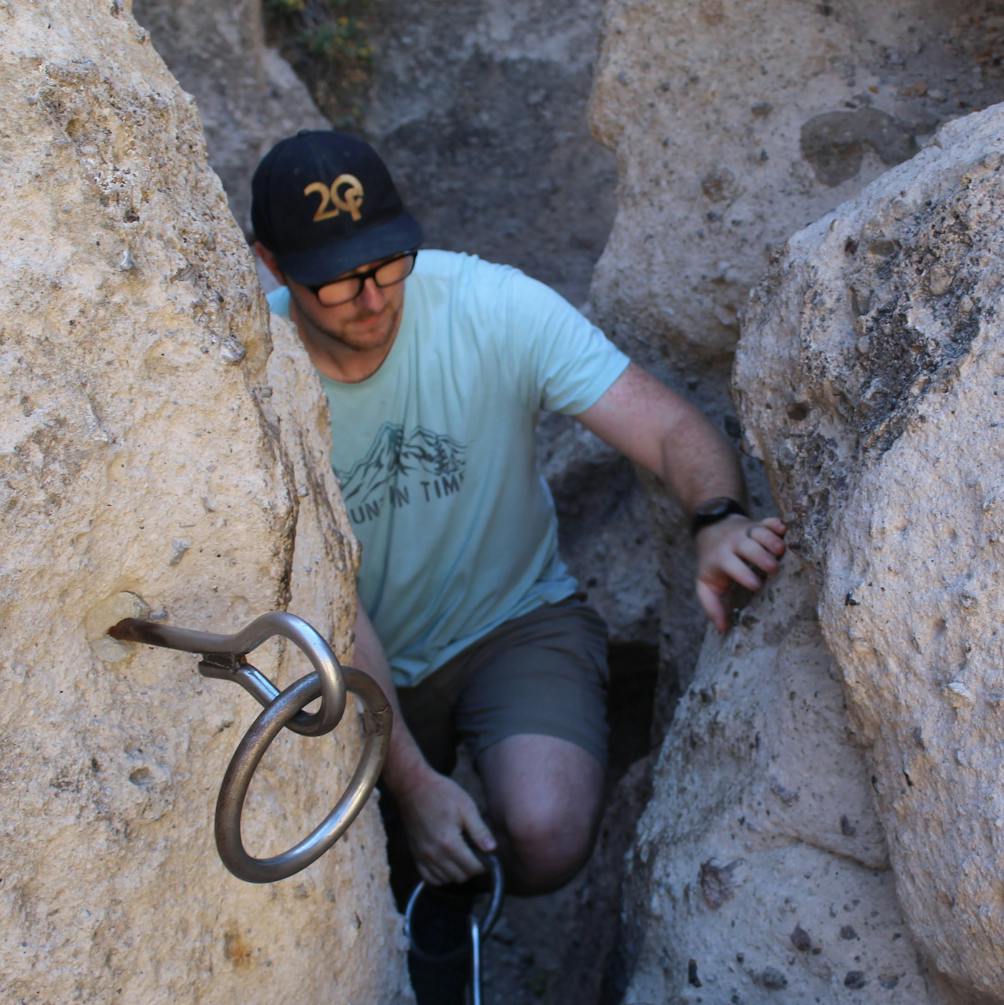 While you're taking a break in one of the micro-caves, be sure to also stop and take a closer look at many of the rocks that still retain petroglyphs from the ancient Mojave people. From big views to small canyon slots, this adventure highlights the best of the Mojave!
BONUS: If you take a right turn and follow the lookout signs at the end of the rings loop, you'll come to a hidden canyon lookout.
From the I-40 east of Barstow, take Exit 100, Essex Rd. After 10 miles turn right onto Black Canyon Rd. After another 10 miles turn left onto a dirt road at the sign for the visitor center. The road is paved well enough for any car to make it to the parking lot.
Story and photos by Ben Replogle, @big-mountain_moose
Bring the Outdoors to Your Inbox
Sign up for our weekly email and stay up to date on where to explore in California.
* No spam, that's a funky food!