Miramarvelous
Hike around Lake Miramar in San Diego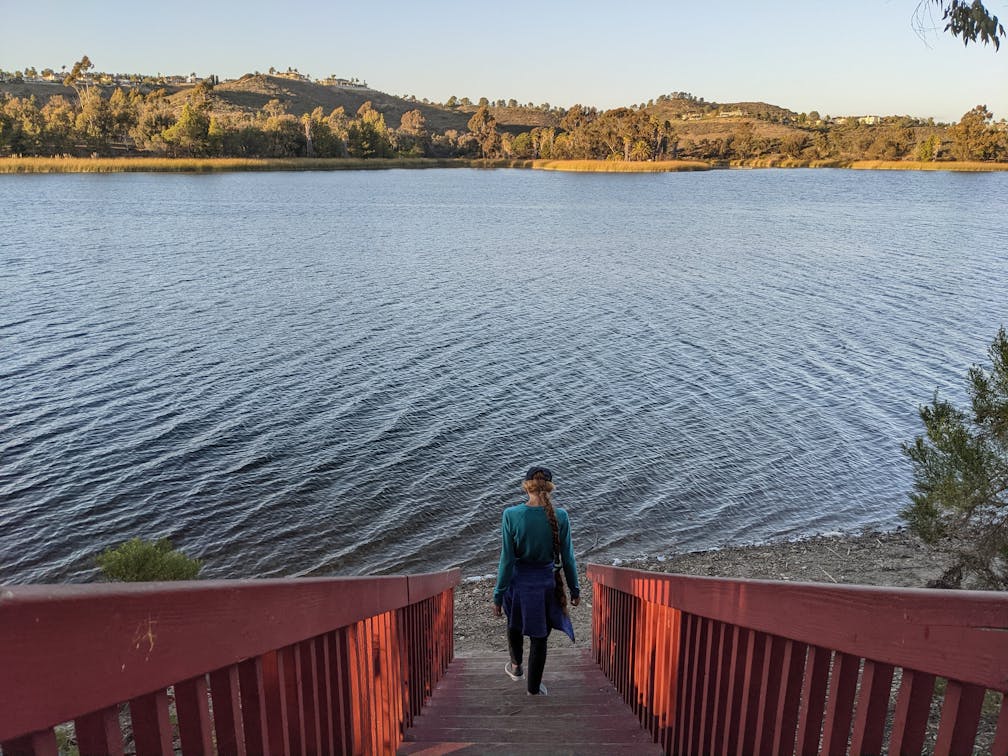 Miramar actually refers to a view of the sea, but you can enjoy a 5-mile loop around Lake Miramar that never loses sight of the reservoir and features charming docks, dense chaparral forests, and plenty of local waterfowl. Park at the lot and first check out the small garden trail and boardwalk that descend from the concession stand and office down to the main dock. There are often large flocks of coots, ducks, and Canada geese crowding the area, waiting for the inevitable distribution of crumbs. Start your 5-mile loop by heading counterclockwise on the paved path past the picnic tables and under a variety of trees, often populated by red-winged blackbirds and starlings.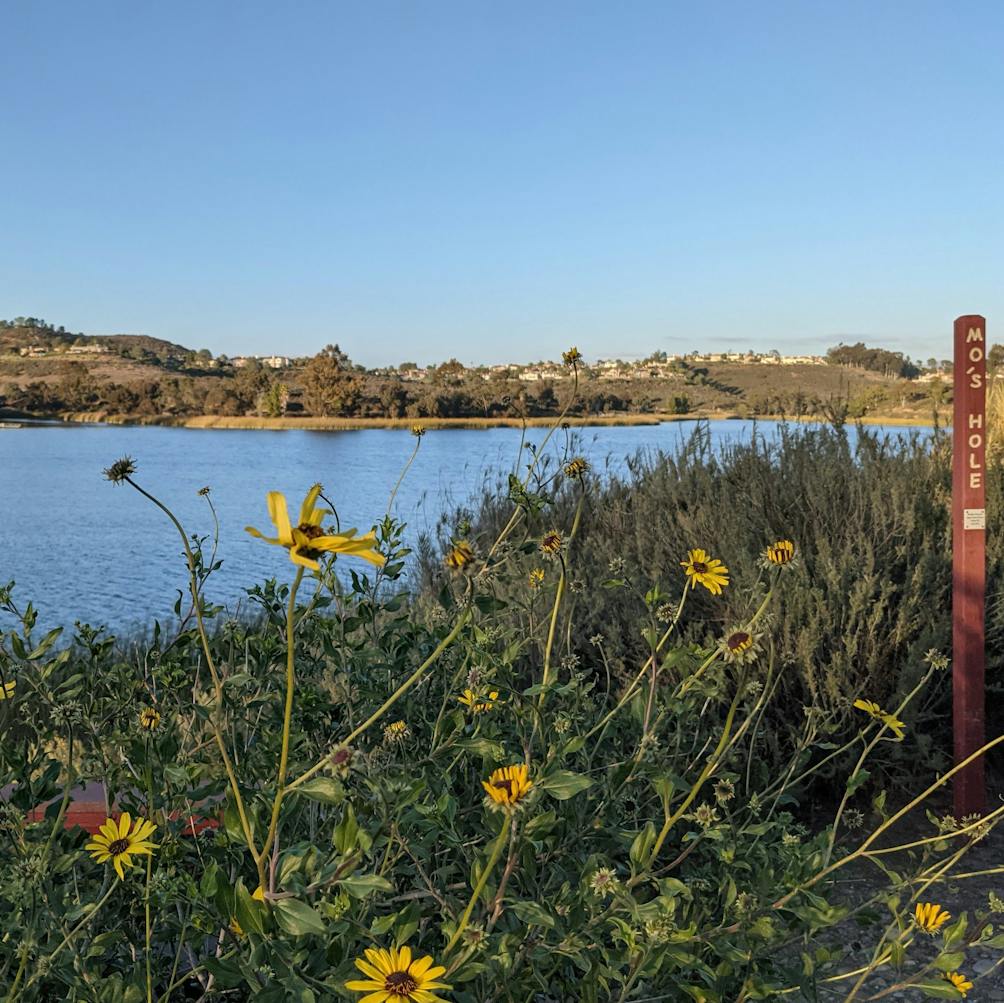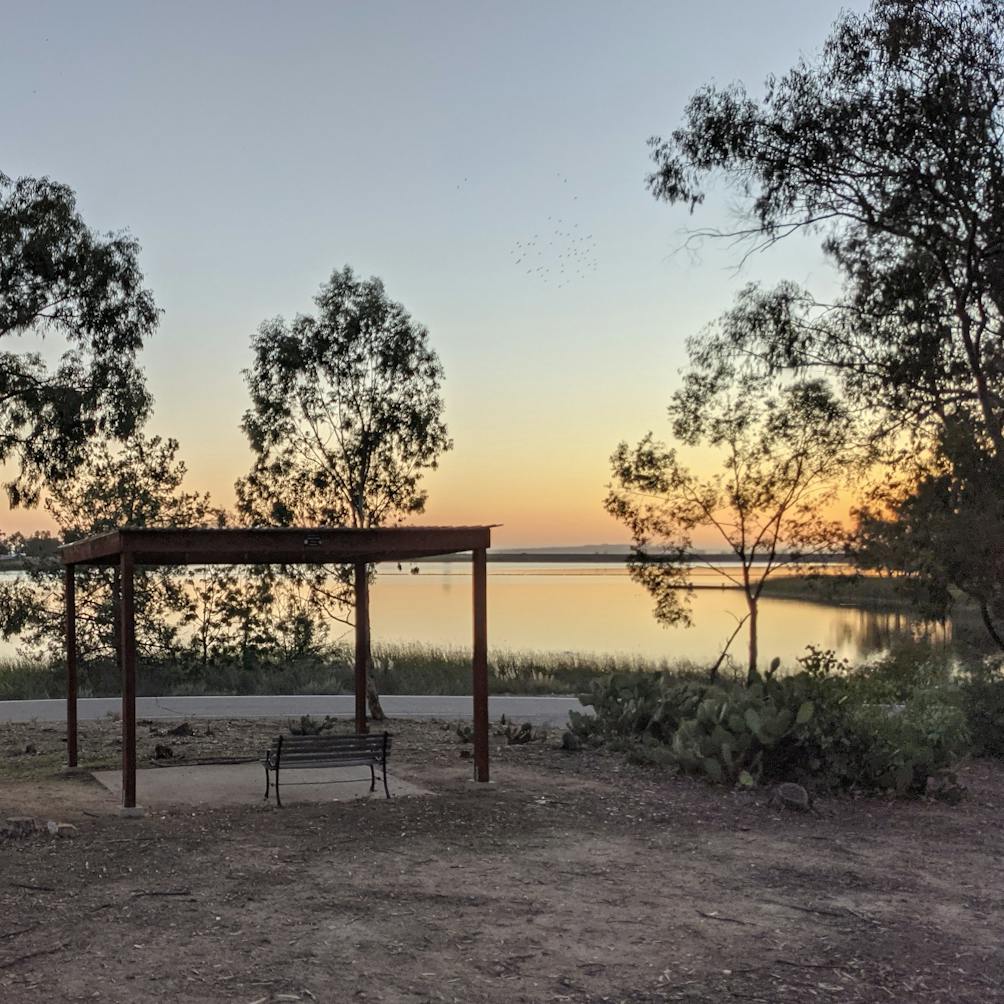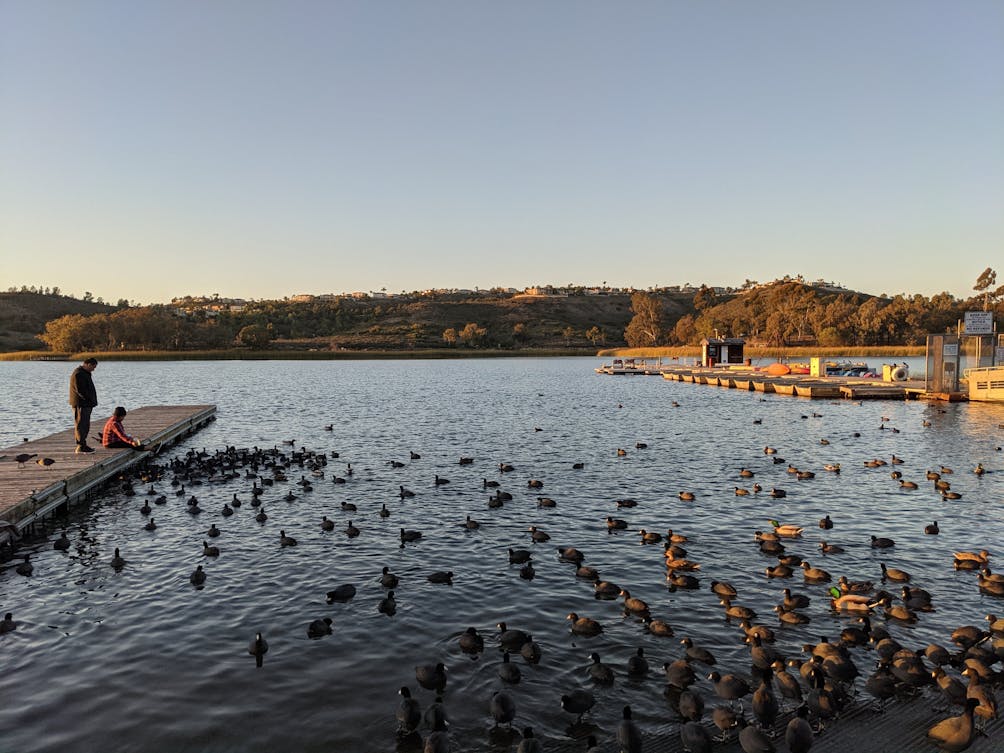 Because it's paved and rather flat (only 100 feet of gain), cyclists, runners, and roller skaters (and bladers) also take advantage of this picturesque trail. Throughout the loop, you'll also find dirt spur trails that border the lake and parallel the main path. Look for wooden stairs that take you to the shores for some aquatic close-ups as well. At the north end of the lake, you will reach another dock surrounded by towering palm trees for a different perspective.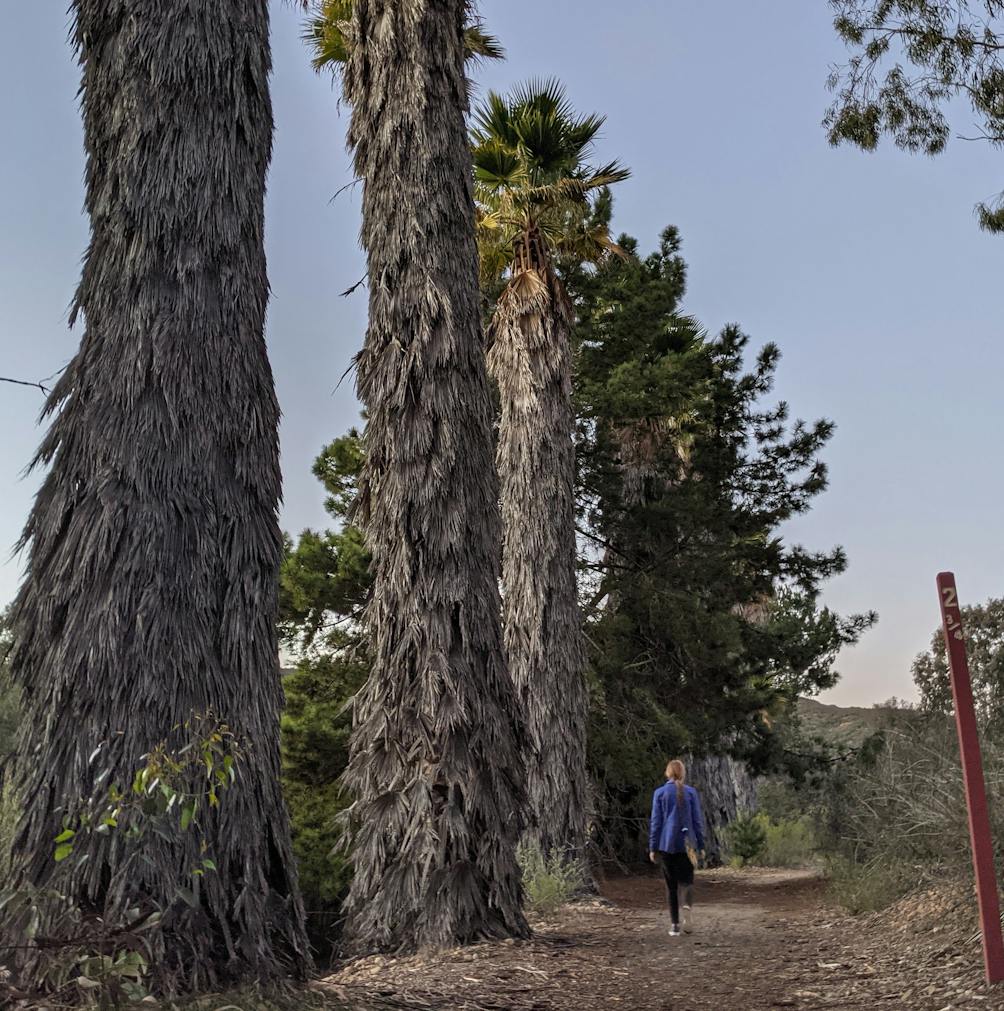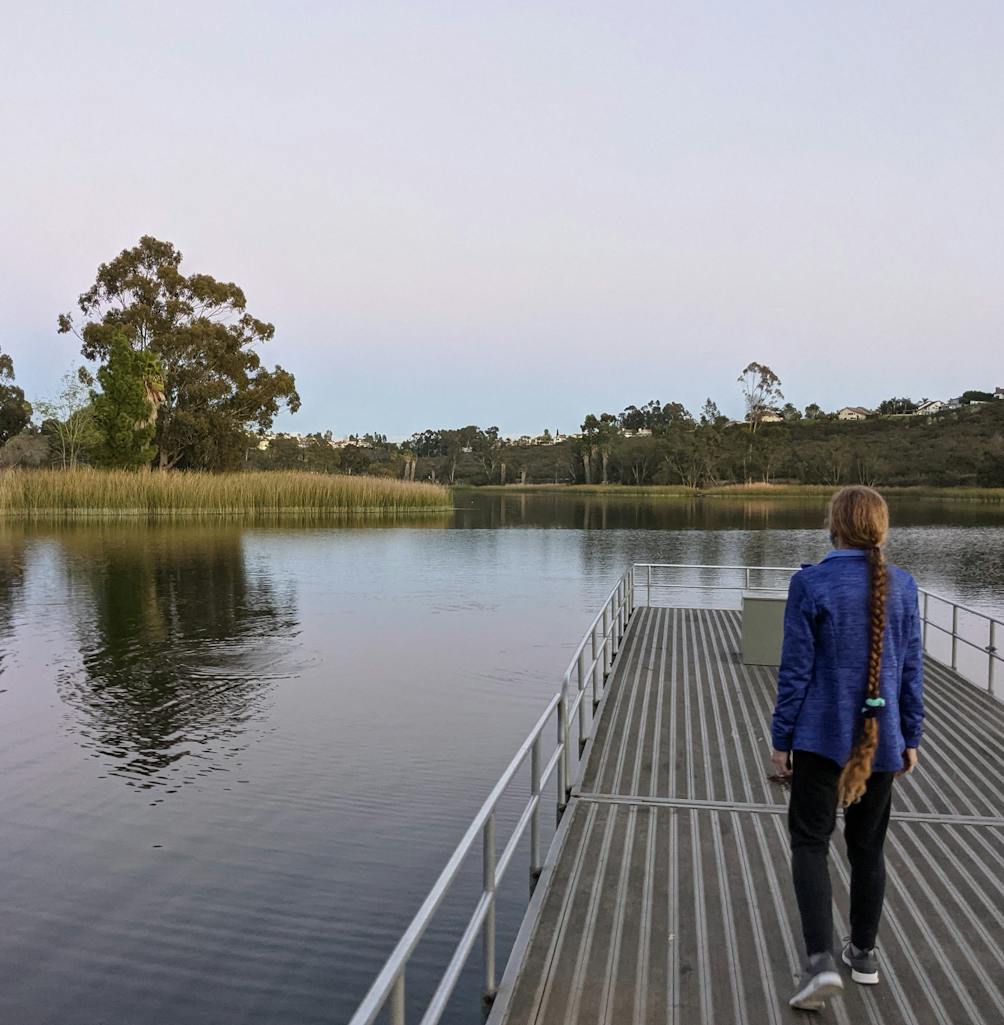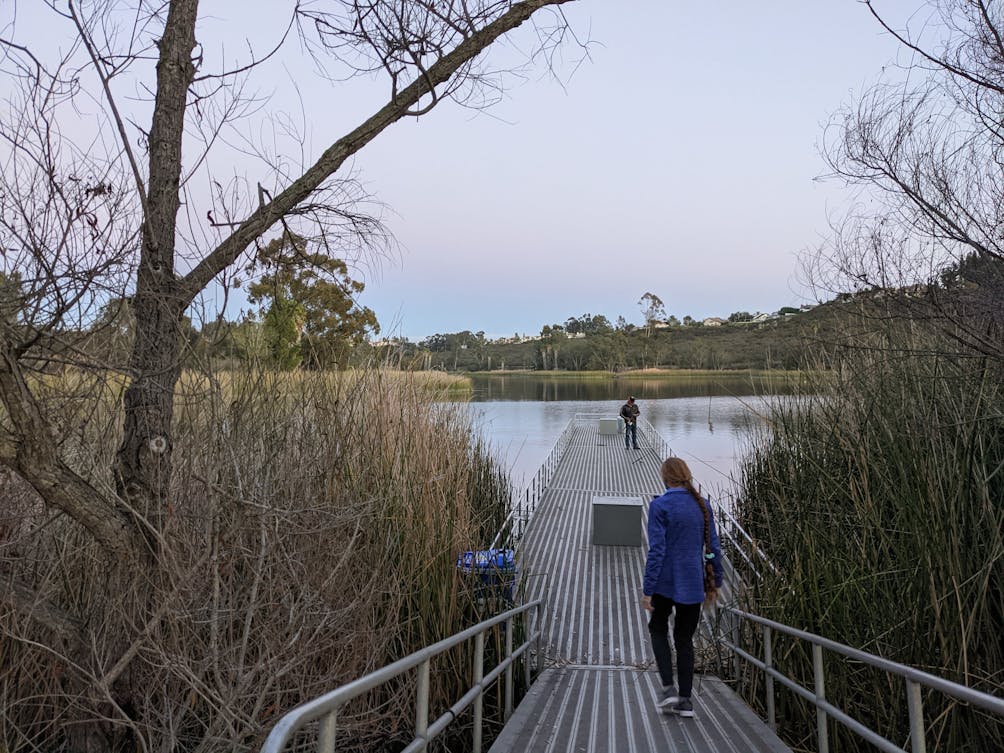 Soon after you'll reach Natalie Park, a great secret sanctuary with picnic tables. When you get to the western edge of the reservoir, the trail crosses the dam, heading south. Unfortunately, here a fence blocks your usually unobstructed views of the water; however, to the west, find expansive city vistas that stretch to Coronado and the Pacific Ocean (Mira, mar!). The trail soon bends east. Look for murals at the library parking lot below as it takes you back to the main lot. This walk is particularly enjoyable at sunset as golden hour provides reflections on the water.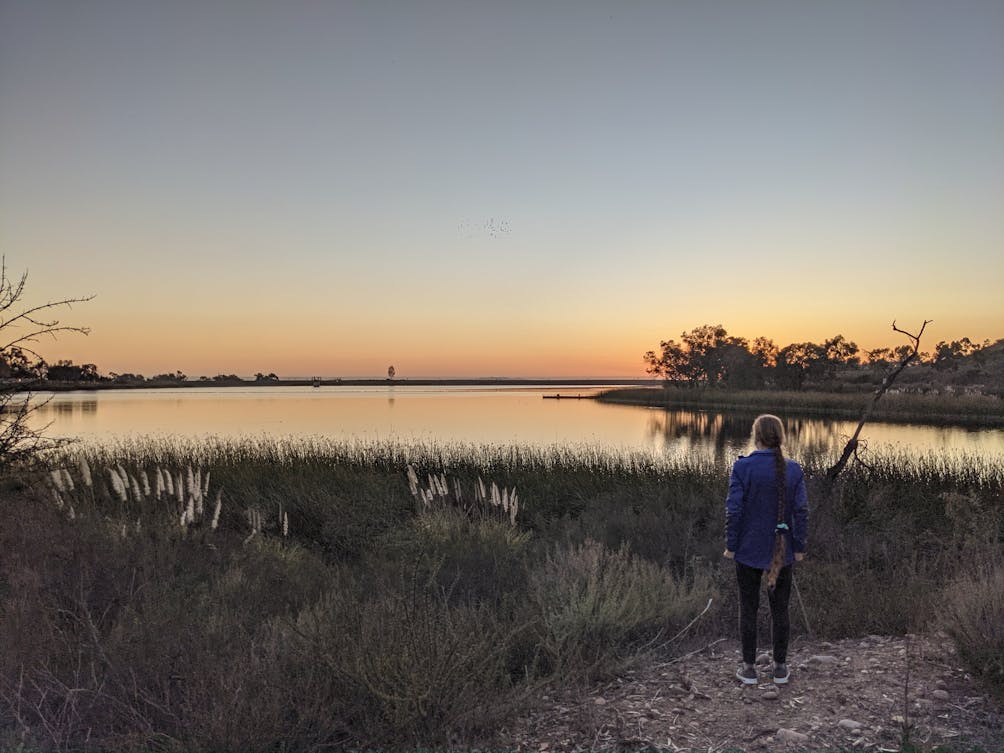 BONUS BREW: After a visit to one local watering hole, head to another! Check out nearby Savagewood Brewery to pick up a variety of fresh growlers to go, from their signature Extra Special Bitter (ESB), Gnarly Dude, to their Pumpkin Golden Stout, Party Rocker, or even their hoppy Tamarindo Hazy IPA, El Lobo Malo. Everything is interesting, as is the backstory of their name—Lance Savagewood was a nom de plume used by the owner during his time at the CIA! I spy good beer!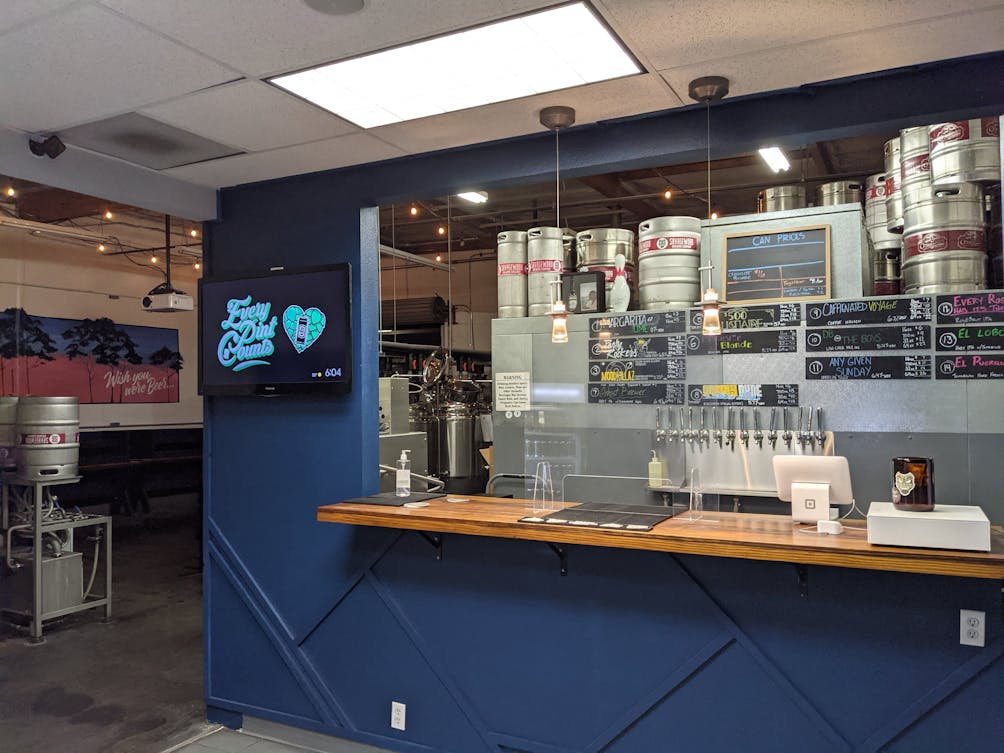 To get to the Lake Miramar lot and loop trailhead, take the I-15 to the Mira Mesa Blvd. exit and head east. Take the first right onto Scripps Ranch Blvd. followed by a left onto Scripps Lake Dr. After half a mile, turn left at the sign for Lake Miramar. Dog-friendly!
Story and photos by Matt Pawlik.
Bring the Outdoors to Your Inbox
Sign up for our weekly email and stay up to date on where to explore in California.
* No spam, that's a funky food!