Big Wave Hiking
Hike Pillar Point Bluff to See Mavericks in Half Moon Bay
Mavericks' surf break is like a grizzly bear on reverse schedule: It hibernates in the summer and roars to life in the winter. This famous surf break off the coast of Half Moon Bay has been drawing spectators and big-wave surfers for over 20 years. And while the 24-hour-notice surf contest is the biggest draw, it's still awesome to see the three-story-building-sized waves break anytime during winter. Outside of a helicopter or boat (those lucky ducks!), the best place to spy the wave when it's breaking is on Pillar Point Bluff. This trail system is great year round, and punctuated by the dramatic location of the Pillar Point Air Force station.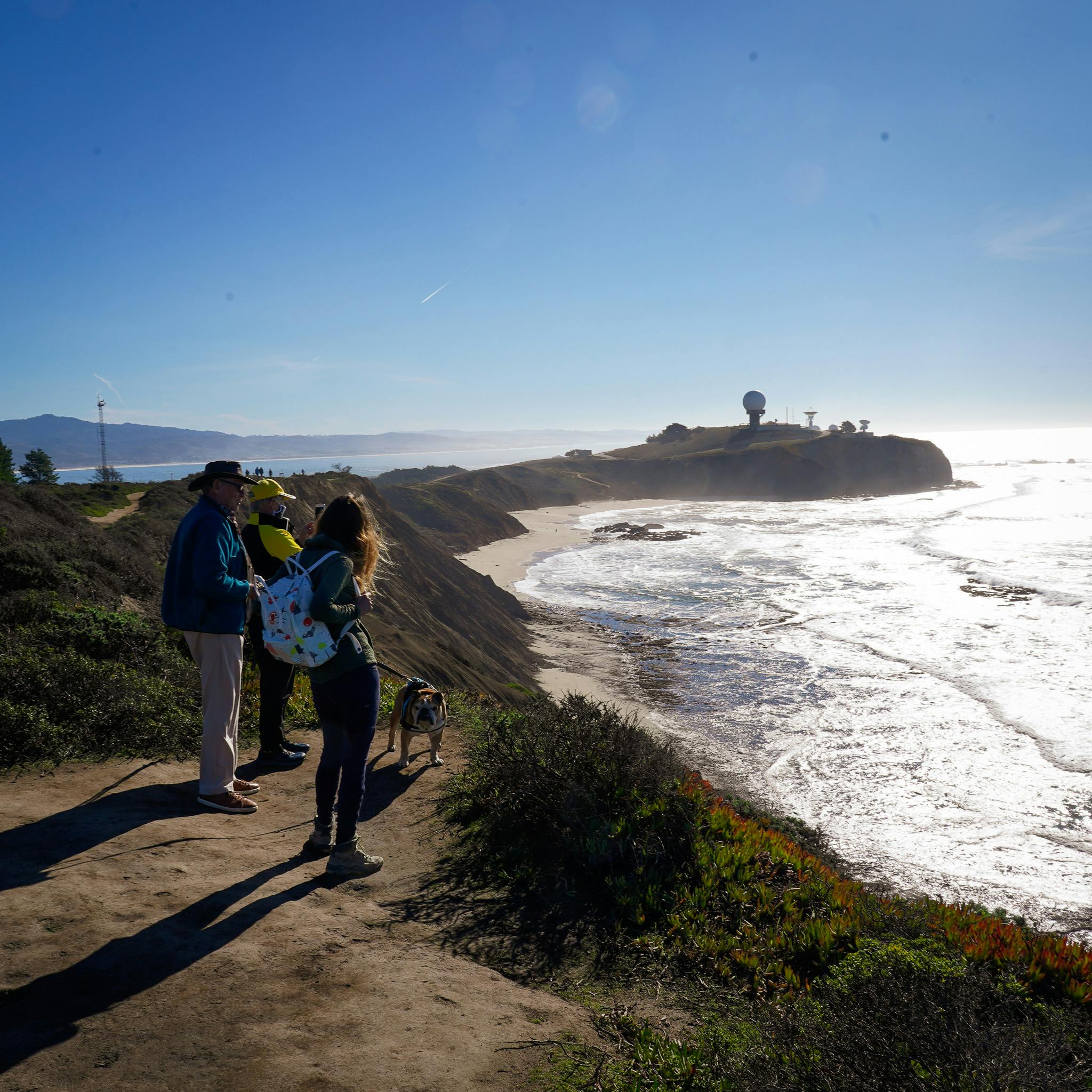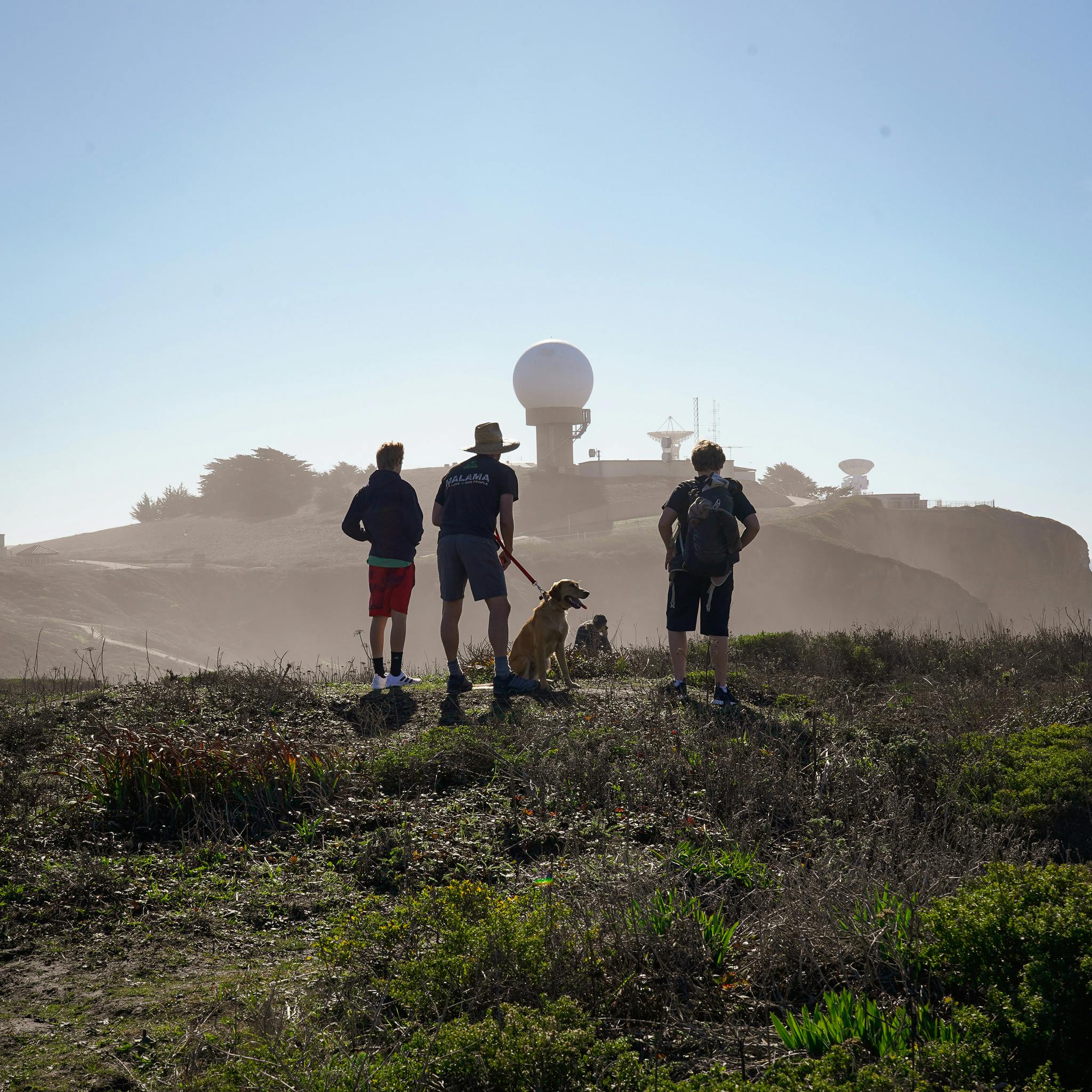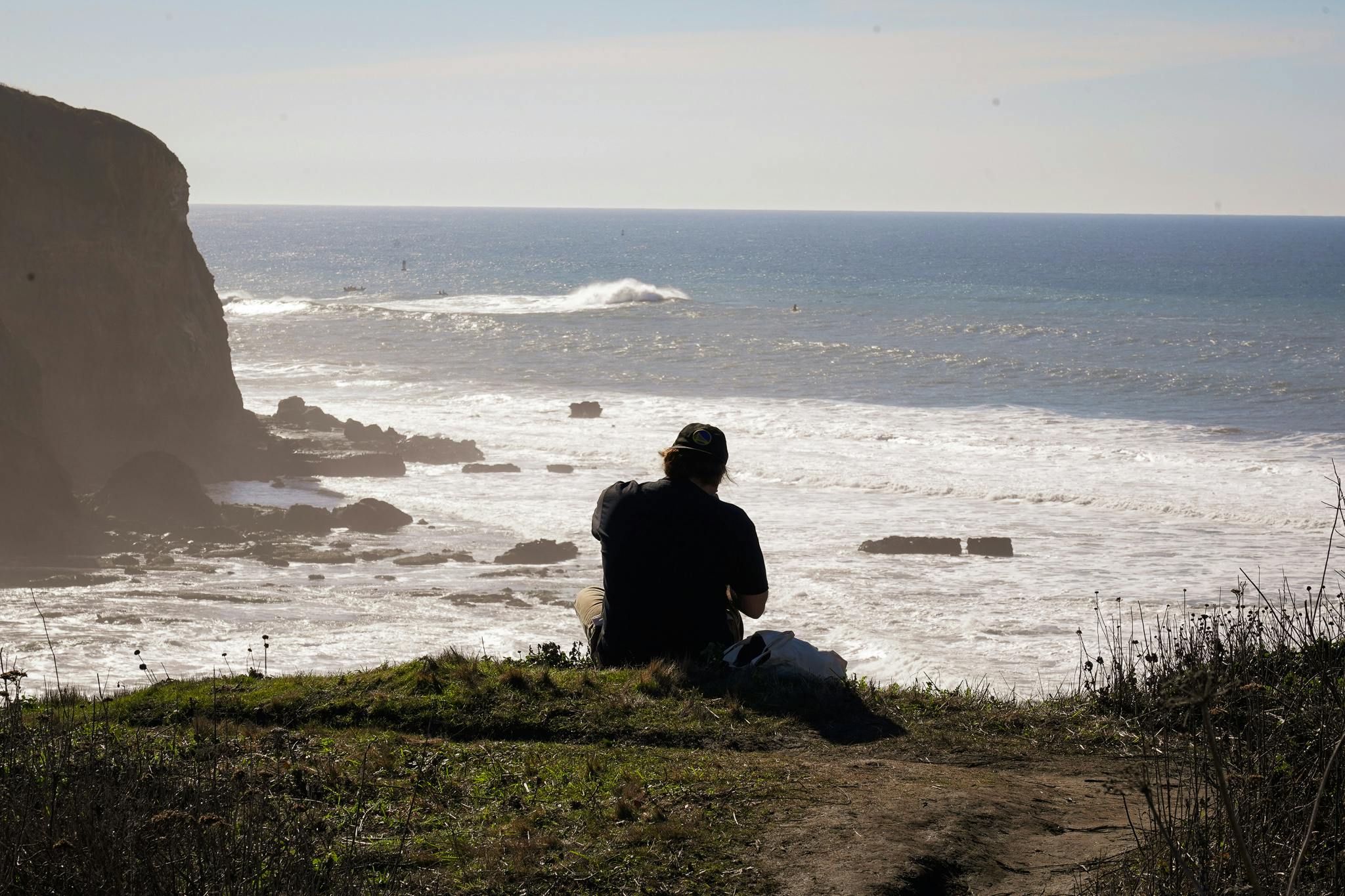 The beautiful bluffside trail system overlooks the moody Pacific and a few of its popular residents, like harbor seals. The small regional park has dog-friendly trails zigging and zagging on the bluffs with distant views of Mavericks (bring binoculars).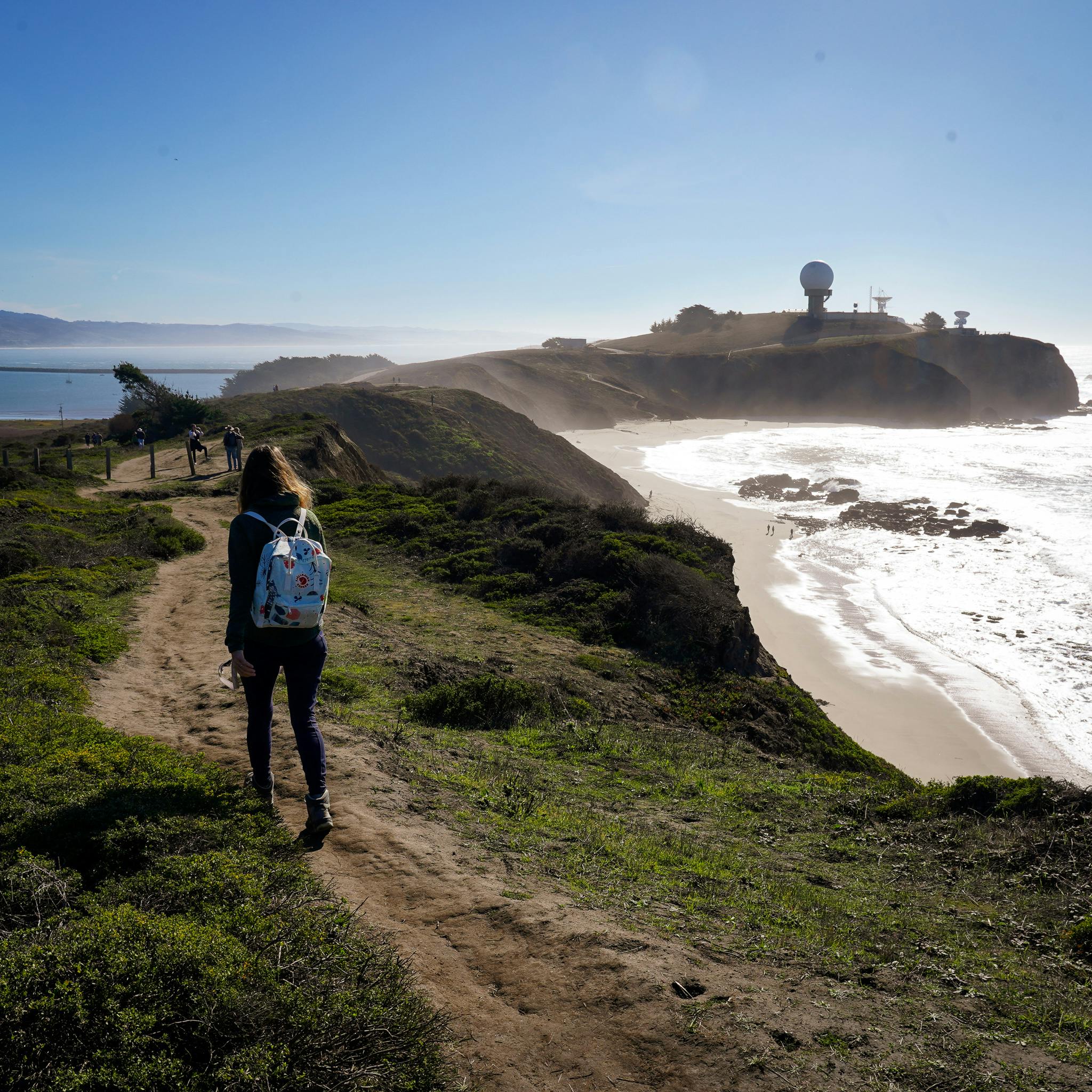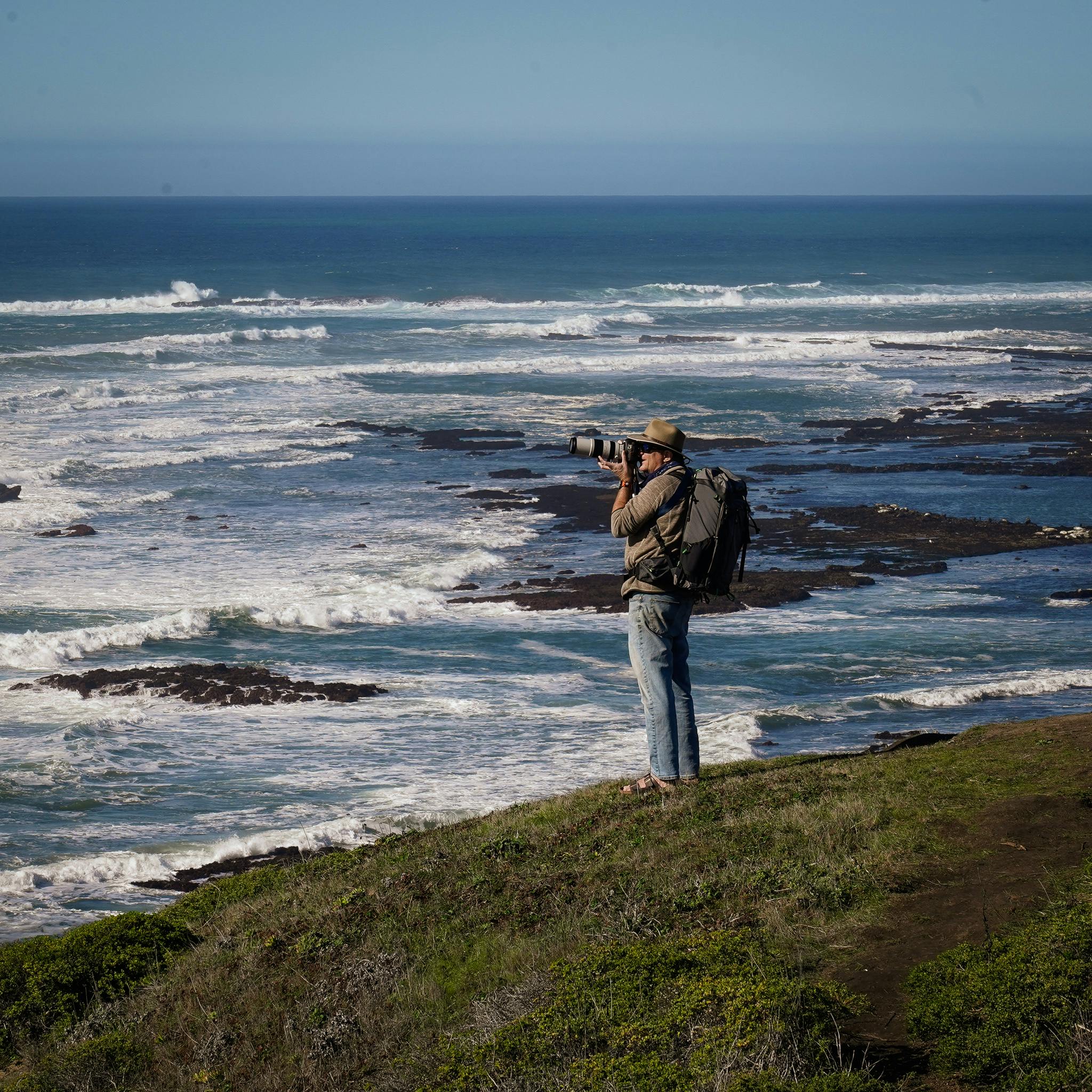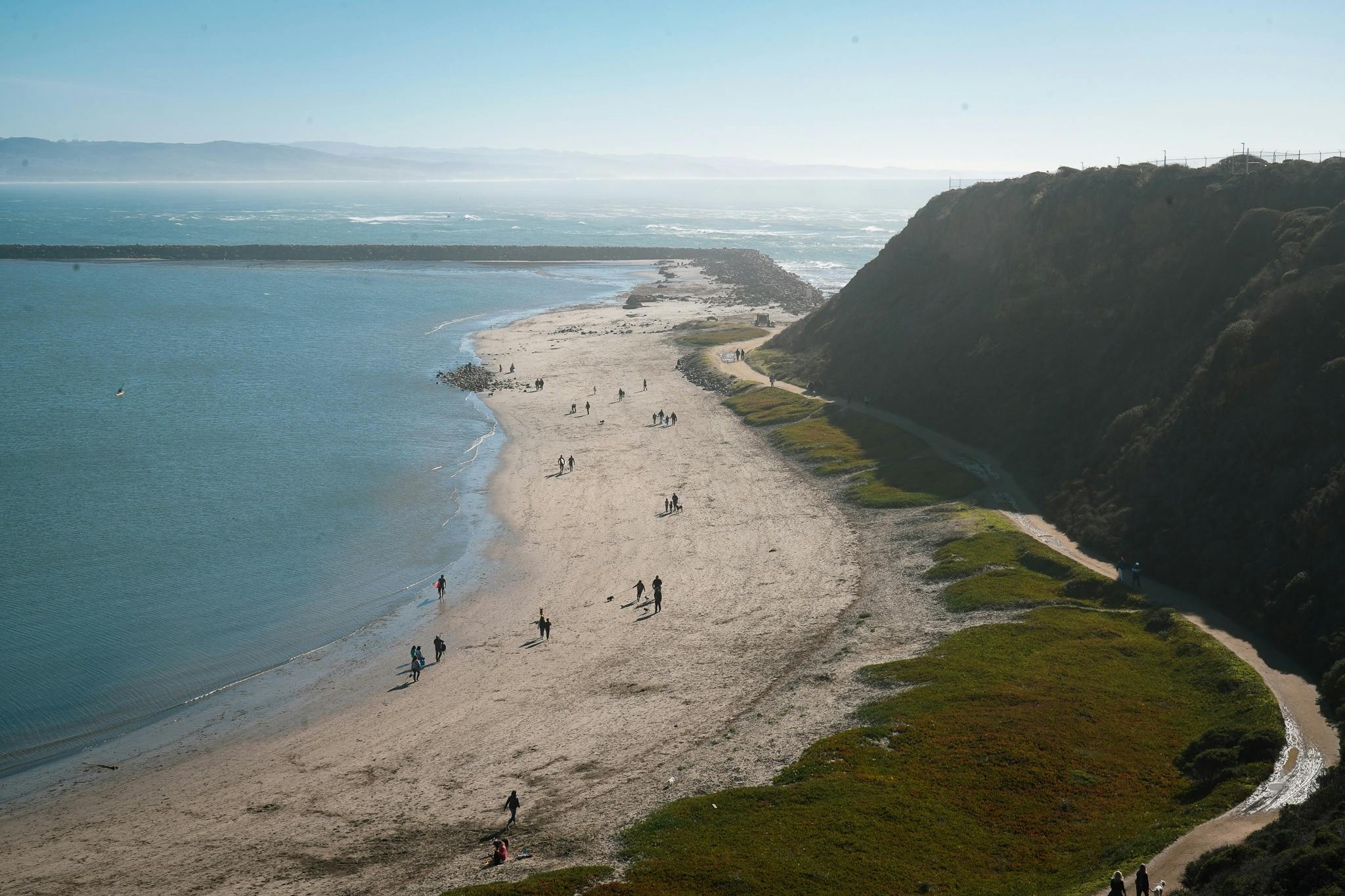 There are several entrance points to the park: from the main parking lot (map) you'll hike just half a mile up to the bluffs and begin the sea-hugging stroll on a cliffside trail that's spectacular with coastal views. But it's not all about Mavericks! You'll also be able to peer down to Fitzgerald Marine Reserve—the protected coastline below Pillar Point that extends north to Moss Beach. In winter, you'll likely see loads of harbor seals hanging out on the rocks and bouncing their way into protected coves of more turquoise tones.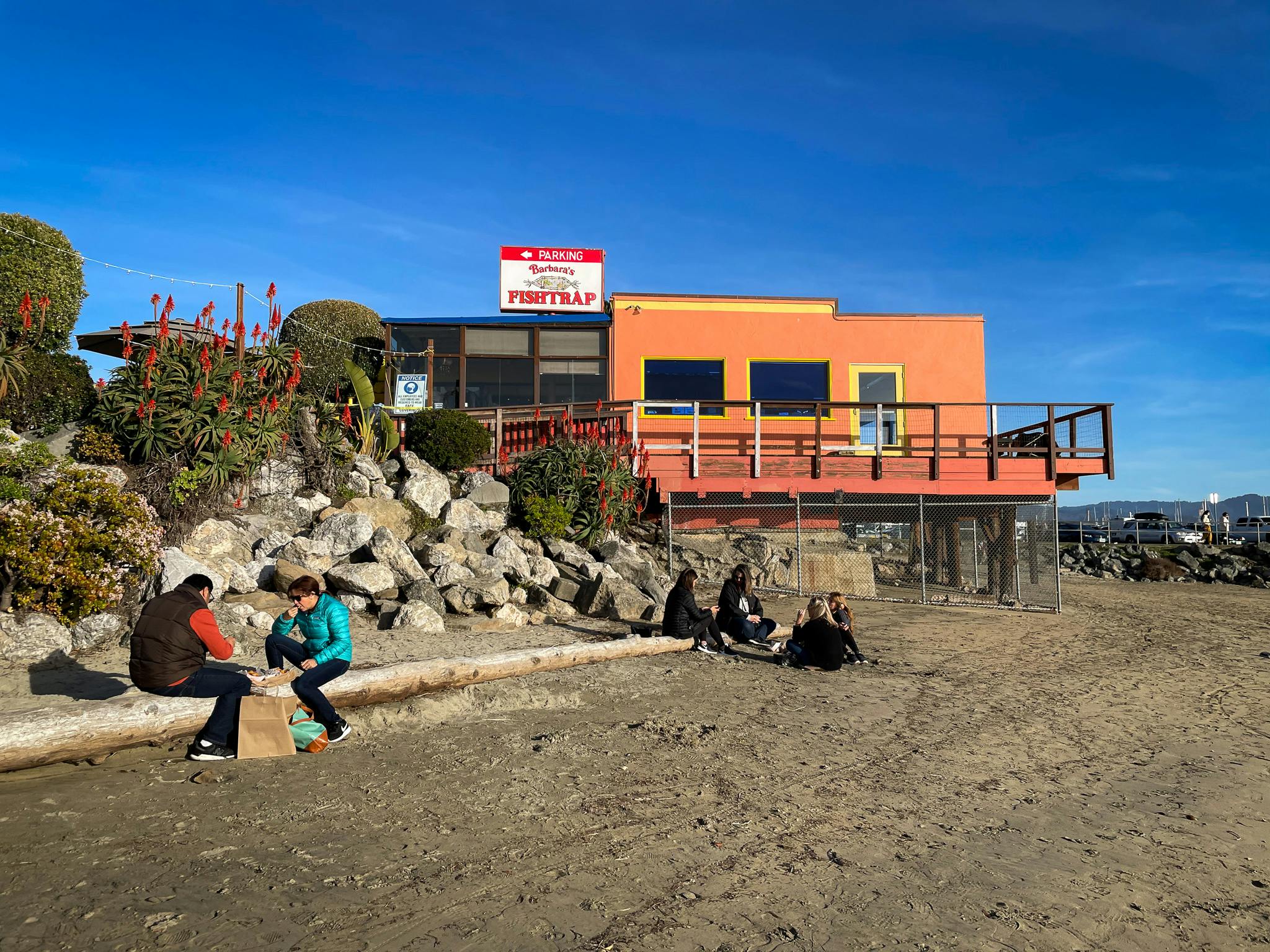 Ambitious hikers can head down the trail to another parking area and follow the beach to Half Moon Bay's hamlet of food and drink options. The uber-popular Barbara's Fish Trap has long lines on weekends, but the time passes quickly enough and the takeout classic fish and chips is delicious. Spread some blankets on the beach and picnic before heading back the way you came.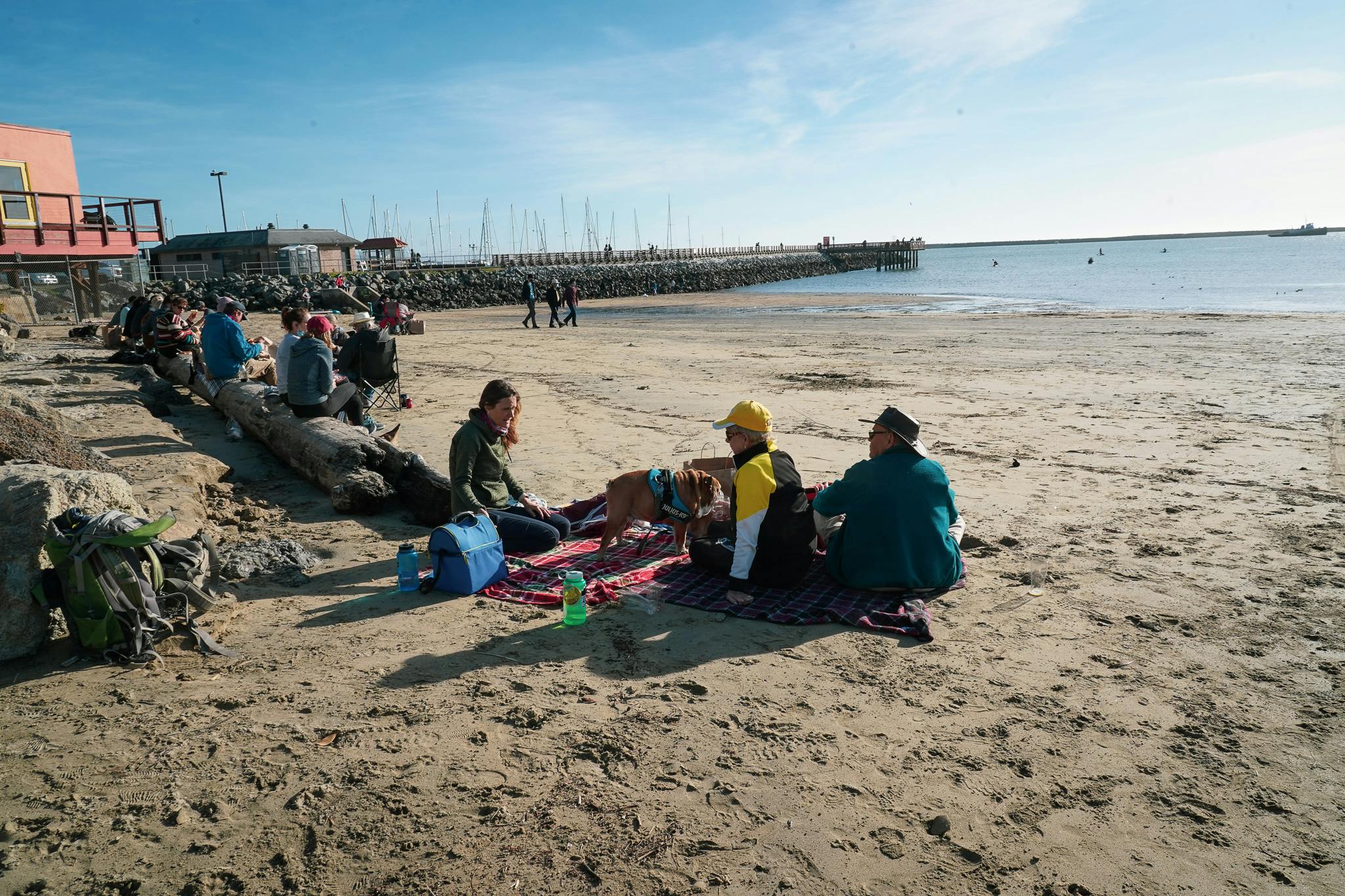 There are several ways to enter Pillar Point Bluff. We recommend parking at the lot on Airport St. in Moss Beach (map). Follow the trail up to the bluff. Important: Be cautious along the bluffs; signs posted indicate unstable cliffs. Dog-friendly!
Bring the Outdoors to Your Inbox
Sign up for our weekly email and stay up to date on where to explore in California.
* No spam, that's a funky food!