Long Zen Hike, then Beer
Hike the Michael D. Antonovich Trail in San Dimas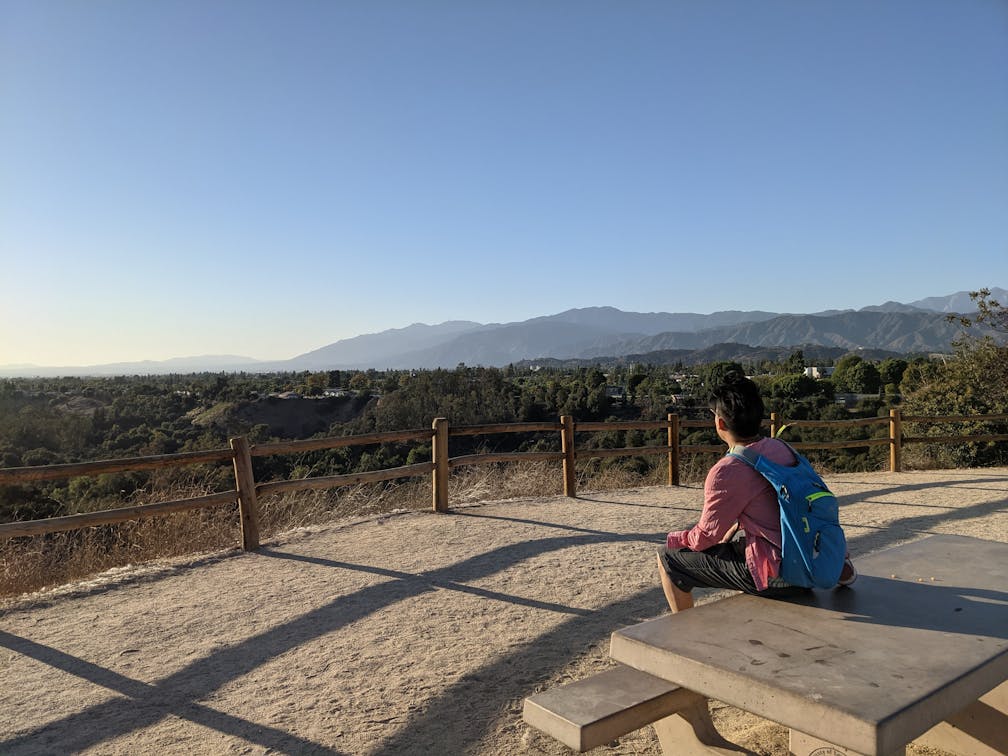 What if we told you that you could find some Zen amid busy freeway intersections? It's true in the eastern San Gabriel Valley's San Dimas, tucked between freeway intersections 10, 57, and 71. The Michael D. Antonovich Trail, a gentle 7.6-mile out-and-back, is a tranquil canyon adventure.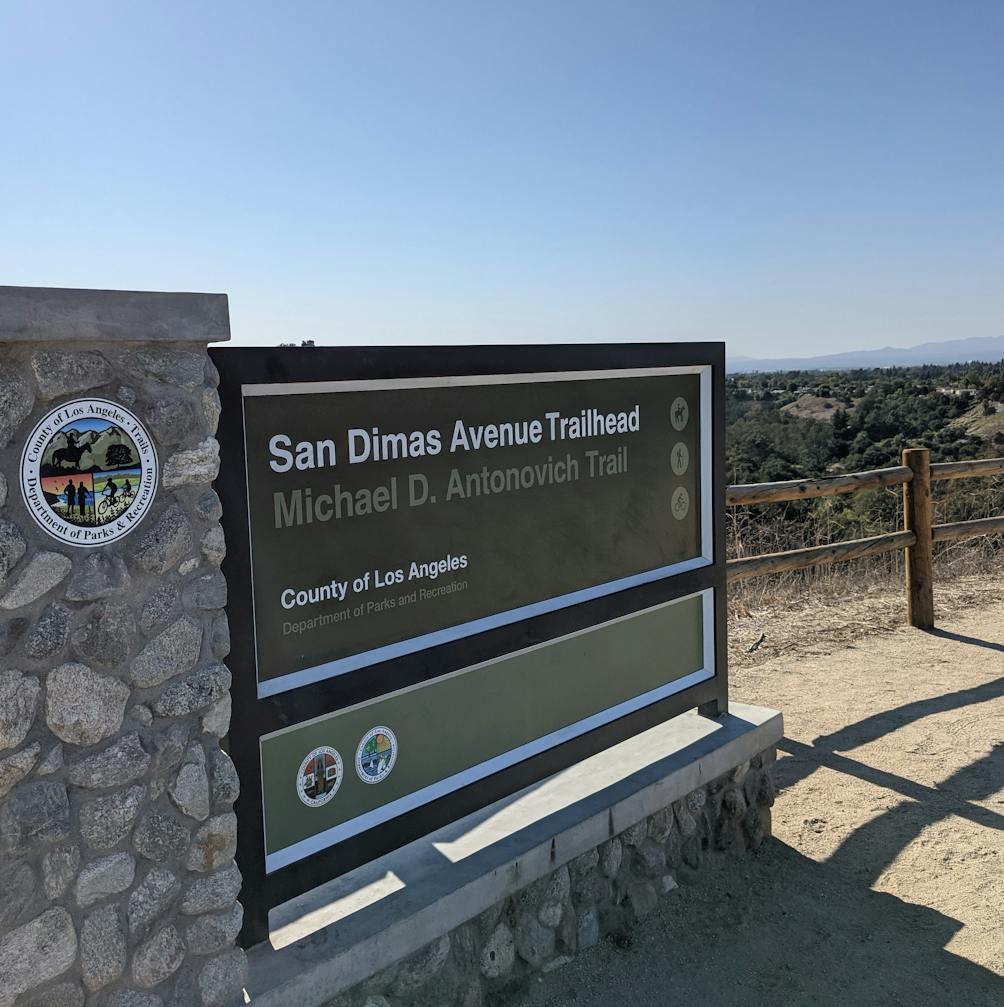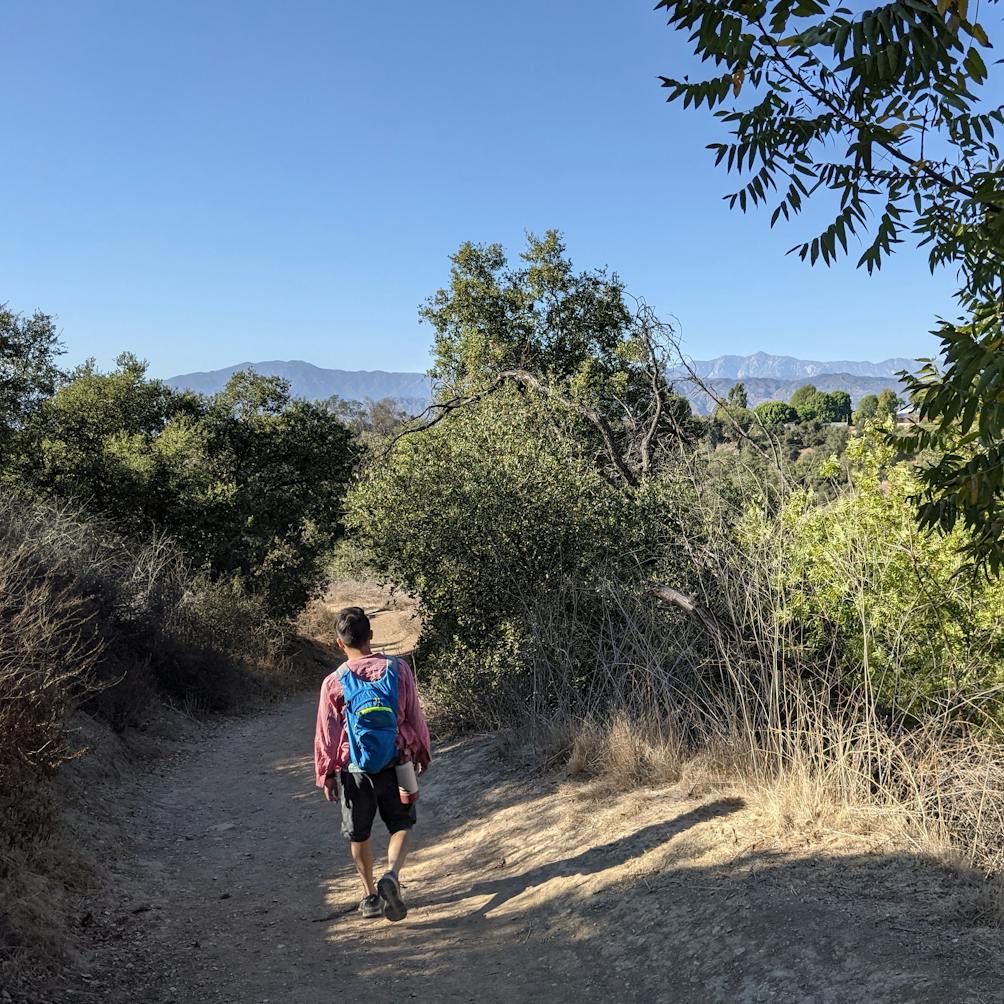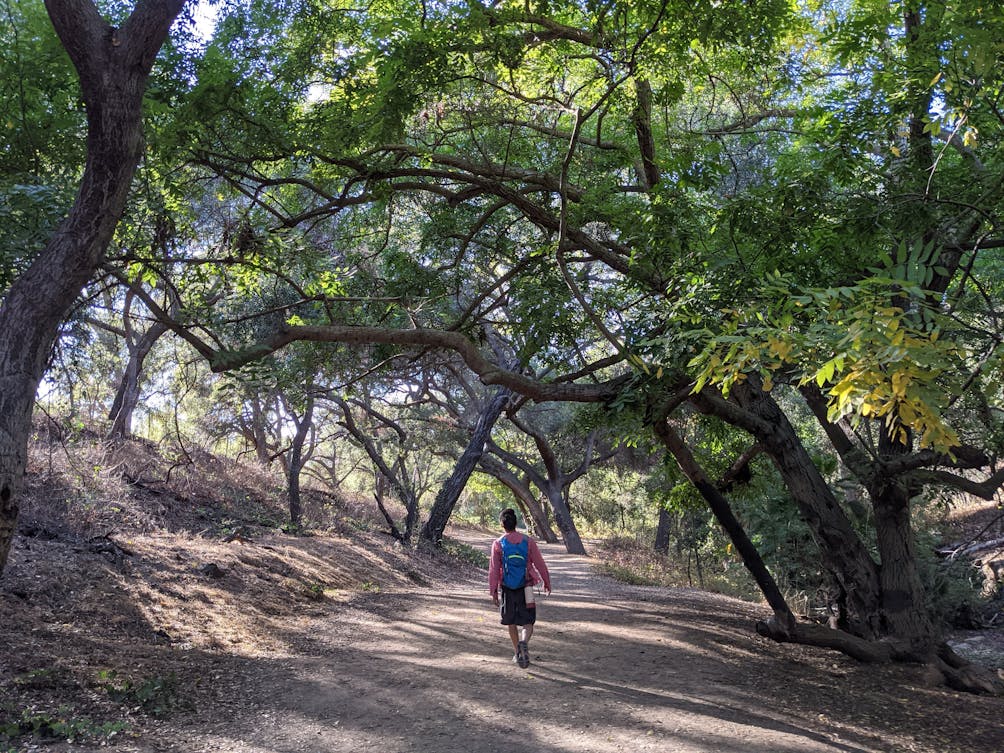 Park and start your hike just off the 57 Freeway at the San Dimas trailhead, which features multiple picnic tables overlooking fantastic views of the San Gabriel Valley. Review and take a picture of the map, then head on the dirt trail descending into the canyon. This is essentially your only truly exposed part of the hike. It's also rather gentle, only gaining about 450 feet in the entire trip—most of it being this ascent on your return. The path immediately deposits you in a dense shaded oak canyon where you'll notice a pretty significant temperature drop, as the sights and sounds of civilization fade away.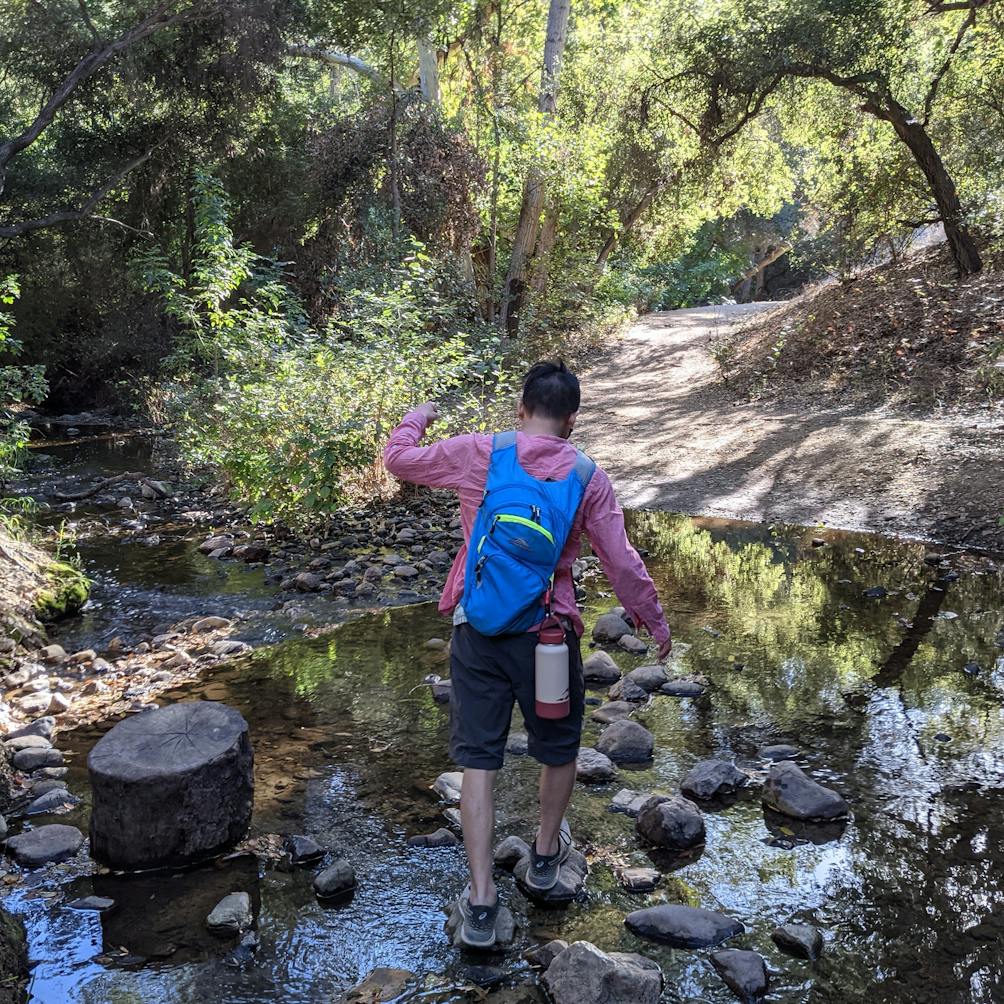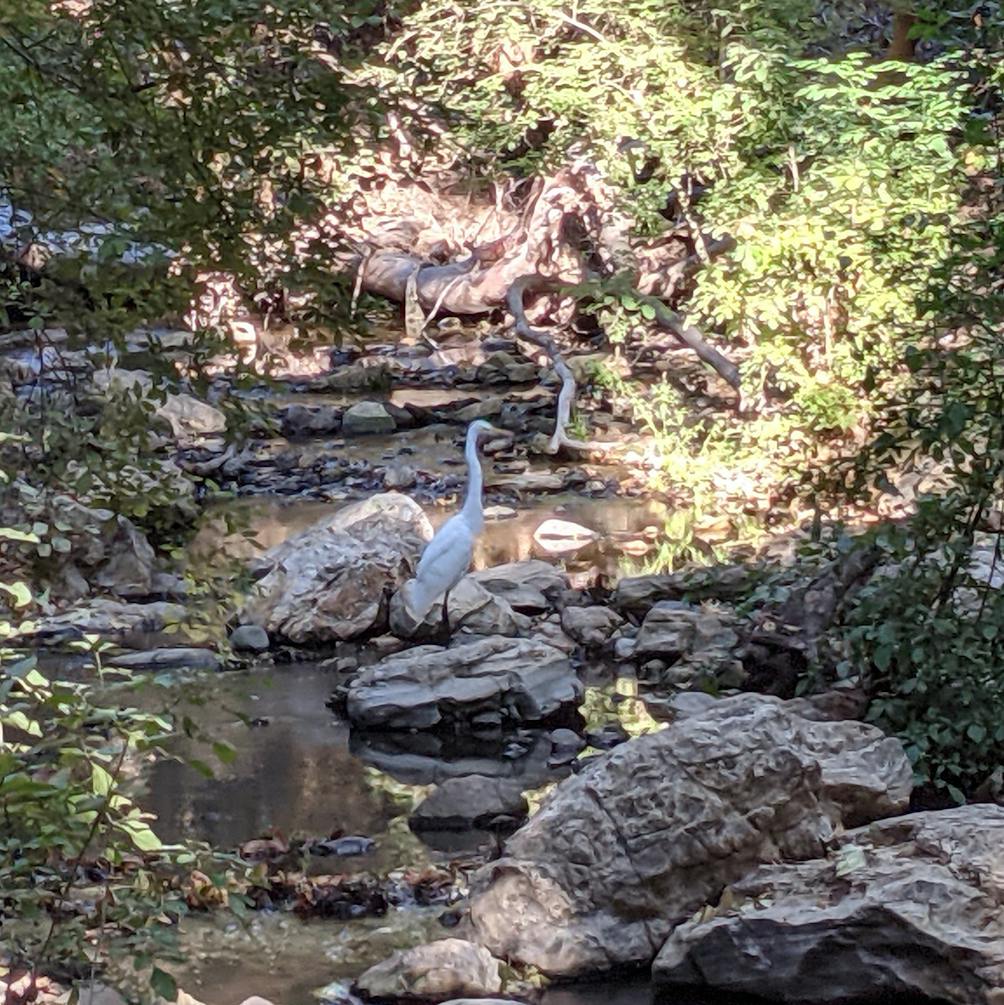 Throughout the hike you're paralleling the babbling waters of Walnut Creek, so there are multiple stream crossings. The water is shallow, but bring waterproof boots or do a little technical rock-hopping to reconnect with the meandering dirt path. Many types of local flora flourish in this riparian environment, such as the giant green leaves of palms and ferns, and you'll also have great opportunities to see herons and egrets who love to hunt along the shore during sunrise and sunset.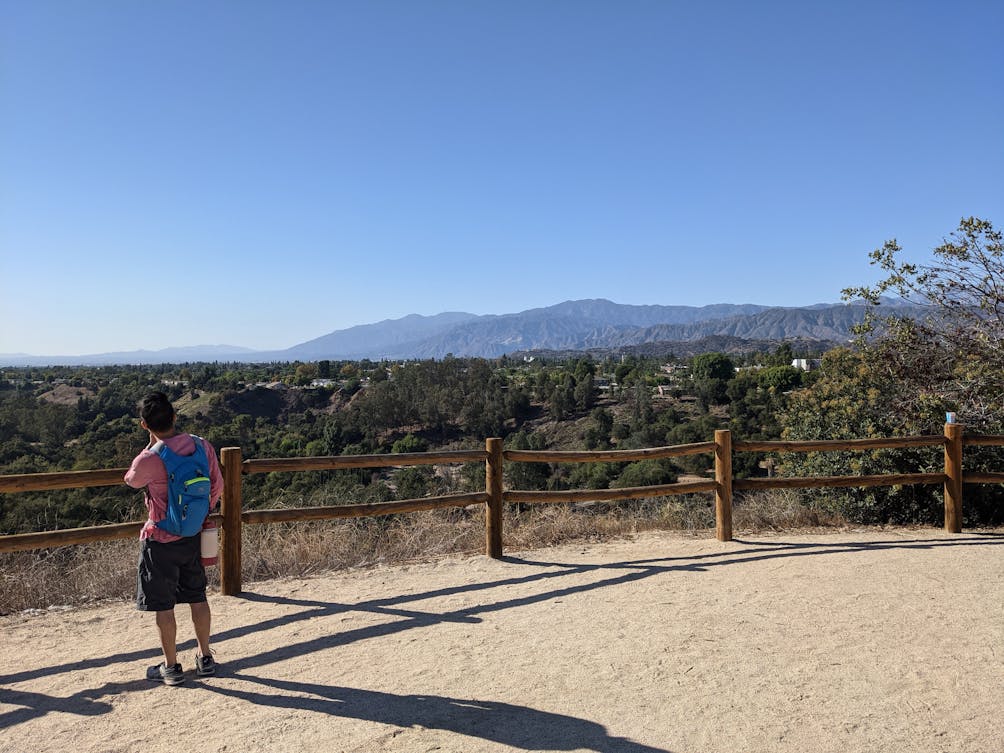 Pass a campground and a variety of other trail entry points, ideal for those looking for a shorter hike. At one point you'll cross a road and an entrance to a local Buddhist temple, the Tzu Chi Foundation, which welcomes visitors looking to add a little more mindfulness to their journey. The Antonovich Trail, named after a local politician and current member of the Los Angeles County Board of Supervisors, ends at a connection with Oak Canyon Road—if you go all the way; otherwise, head back the way you came at any point, enjoying the peace with every step back to your car and the urban jungle.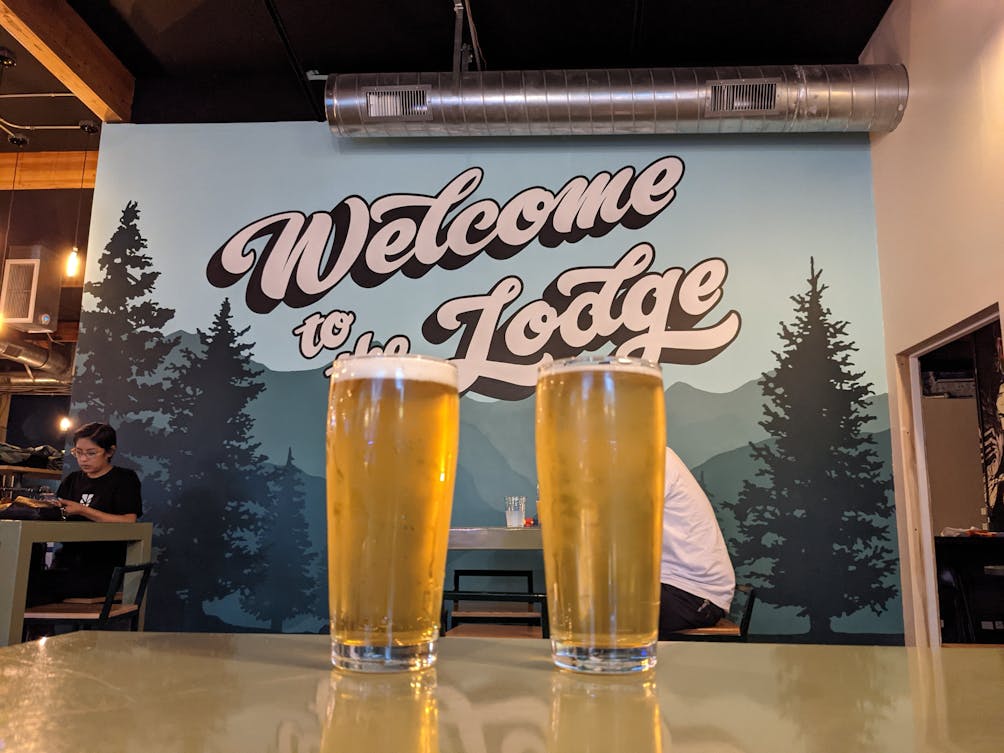 BONUS BREW: For some, peace is enjoying a nice beer. Head to Arrow Lodge Brewing in neighboring Covina (not too far from the western edge of the trail). There's seating under a tent and around a faux campfire. Oh, and all the drink offerings are good too—try the Golden Hour IPA for one!
To get to the San Dimas Ave. trailhead of the Michael D. Antonovich Trail, take the 210 Freeway to the San Dimas Ave. exit and head south on San Dimas Ave. After 6 miles (right after going under the CA-57 Freeway), the small lot and trailhead will be on your right. Dog-friendly!
Story and photos by Matt Pawlik
Bring the Outdoors to Your Inbox
Sign up for our weekly email and stay up to date on where to explore in California.
* No spam, that's a funky food!