Go Galena
Hike the Thomas Creek Trail in Reno's Galena Creek Regional Park
Just 20 minutes from Reno, Galena Creek Regional Park is unassuming amid dense forest on the eastern slope of the Sierra Nevada. But wow has it got wilderness! Mount Rose Wilderness, to be specific.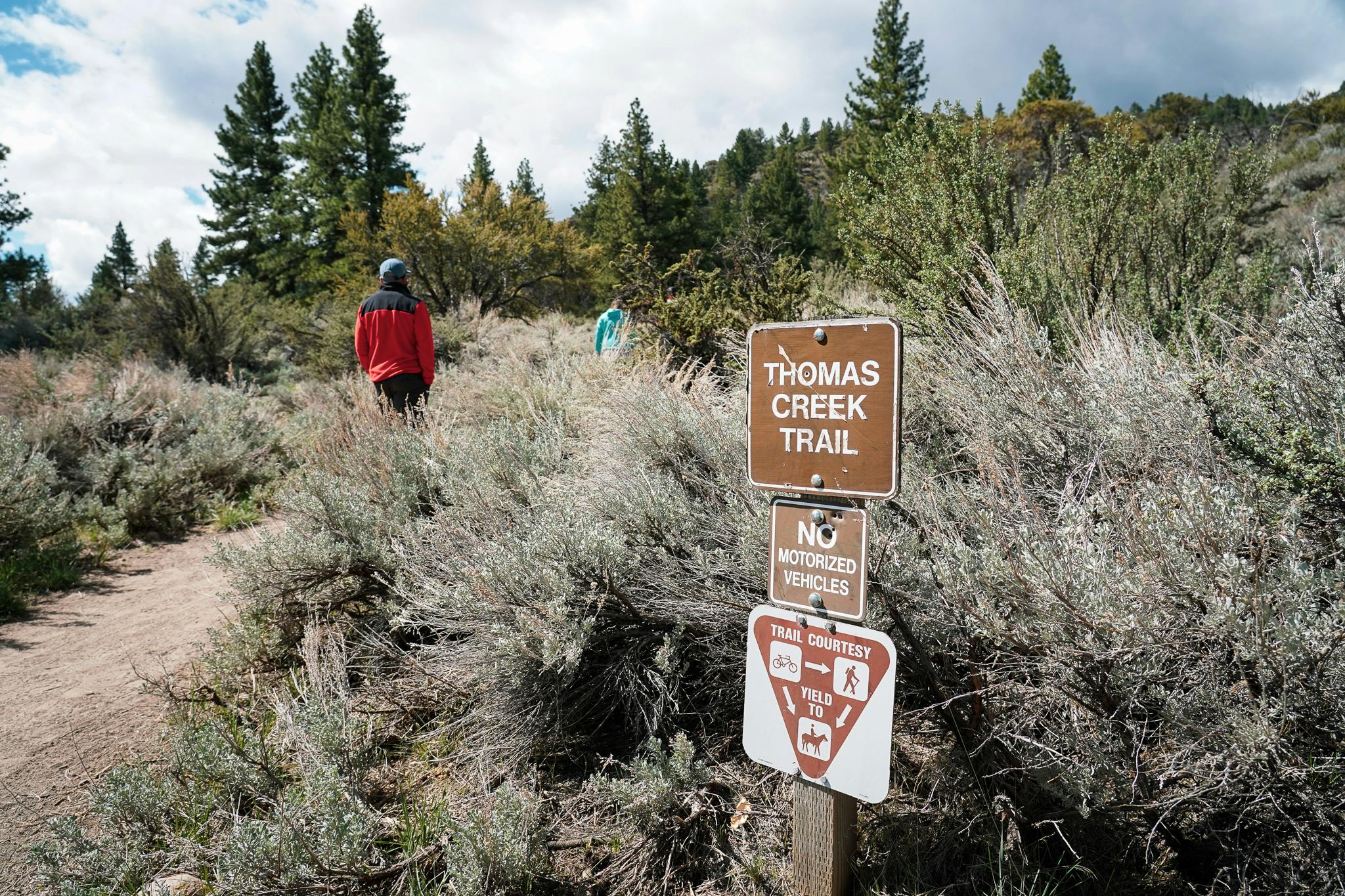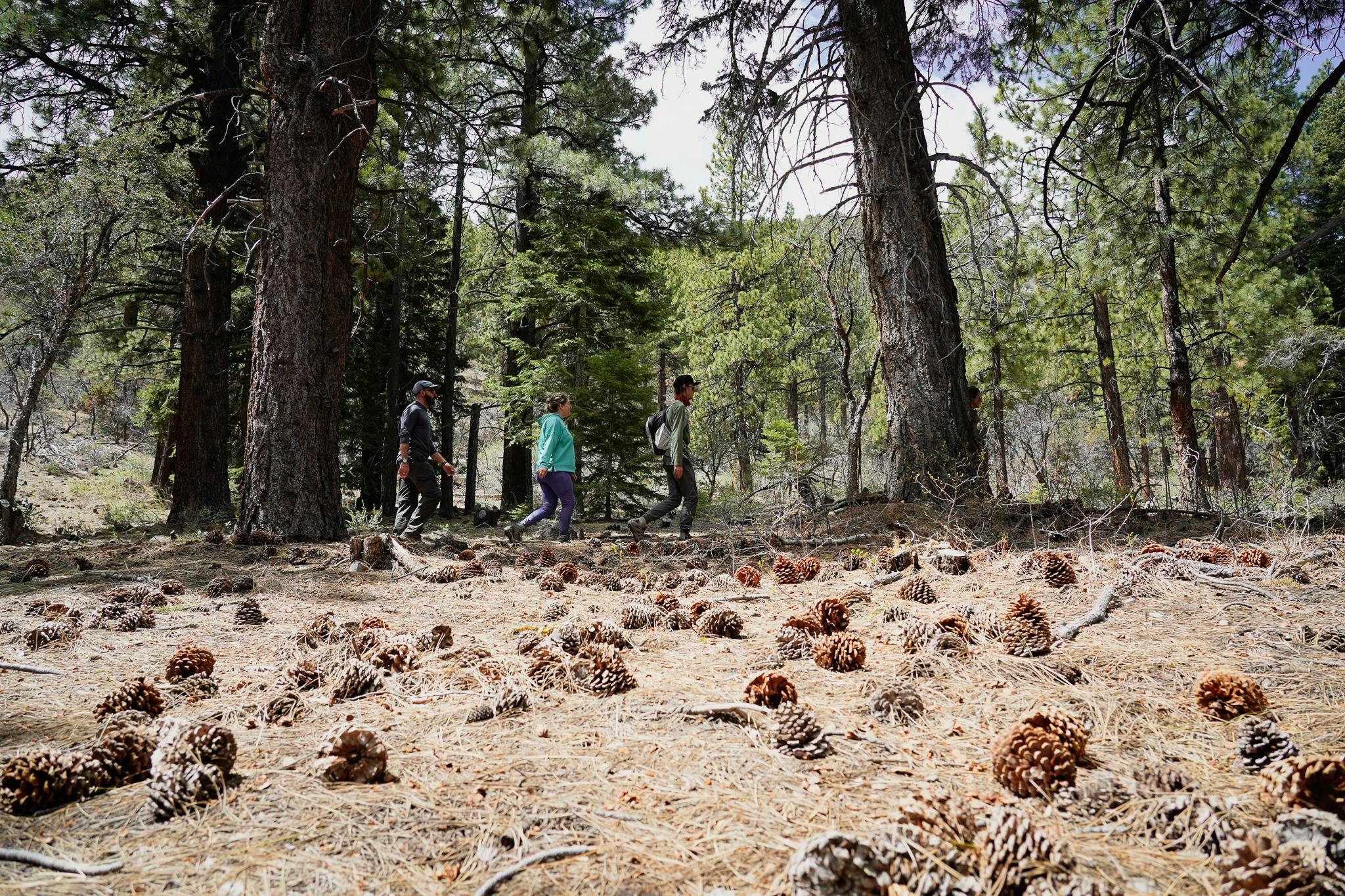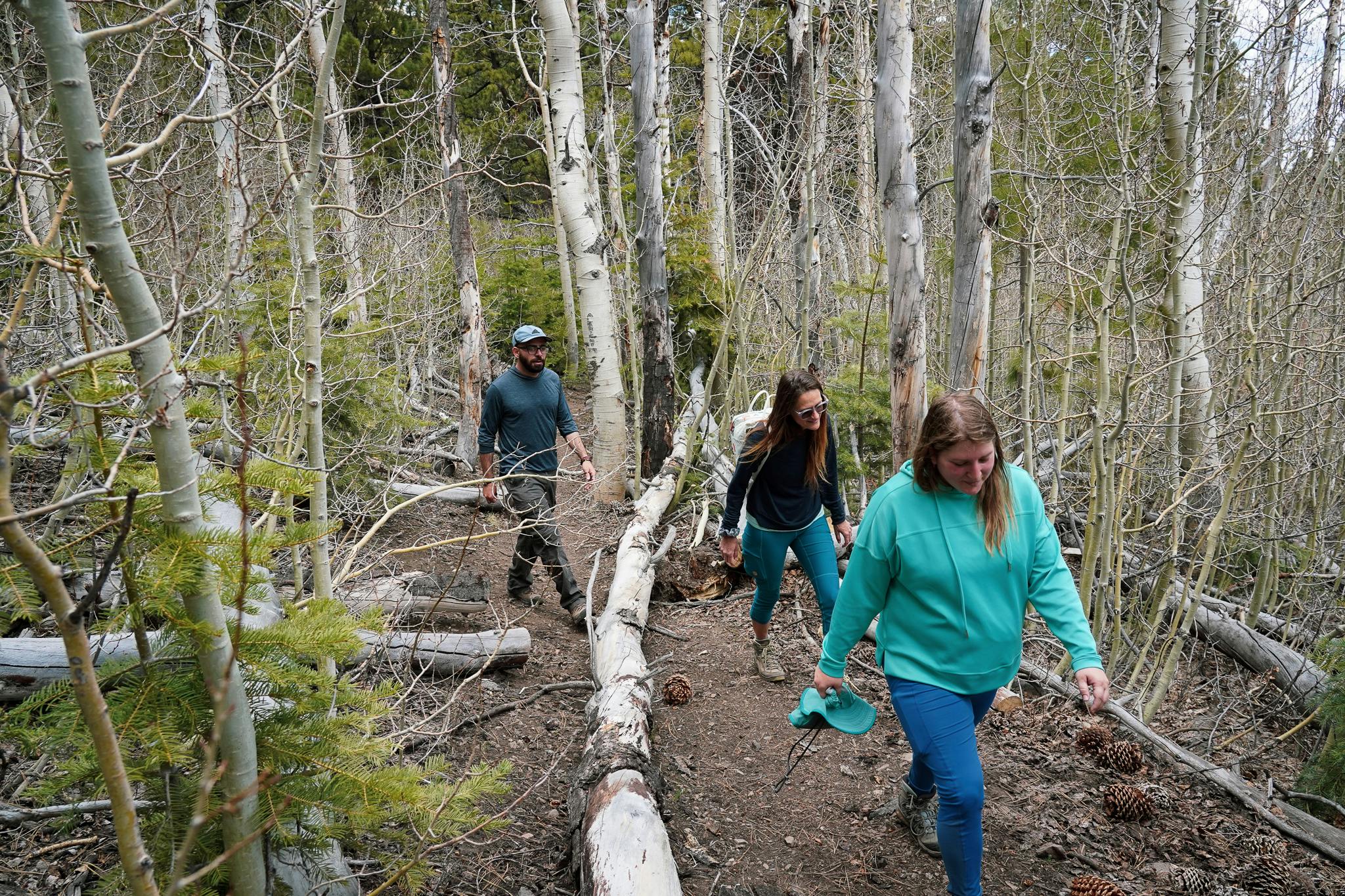 You'll need an early start for this beautiful 15-mile out-and-back journey to heights with huge views of the Washoe Valley and surrounding mountains. The hike starts at Upper Thomas Creek and enters Mount Rose Wilderness (see italics for an alternate parking option to make this an 11-mile out-and-back). Forest bathe most of the way under a mix of mountainous Jeffrey pine, ponderosa, and white fir.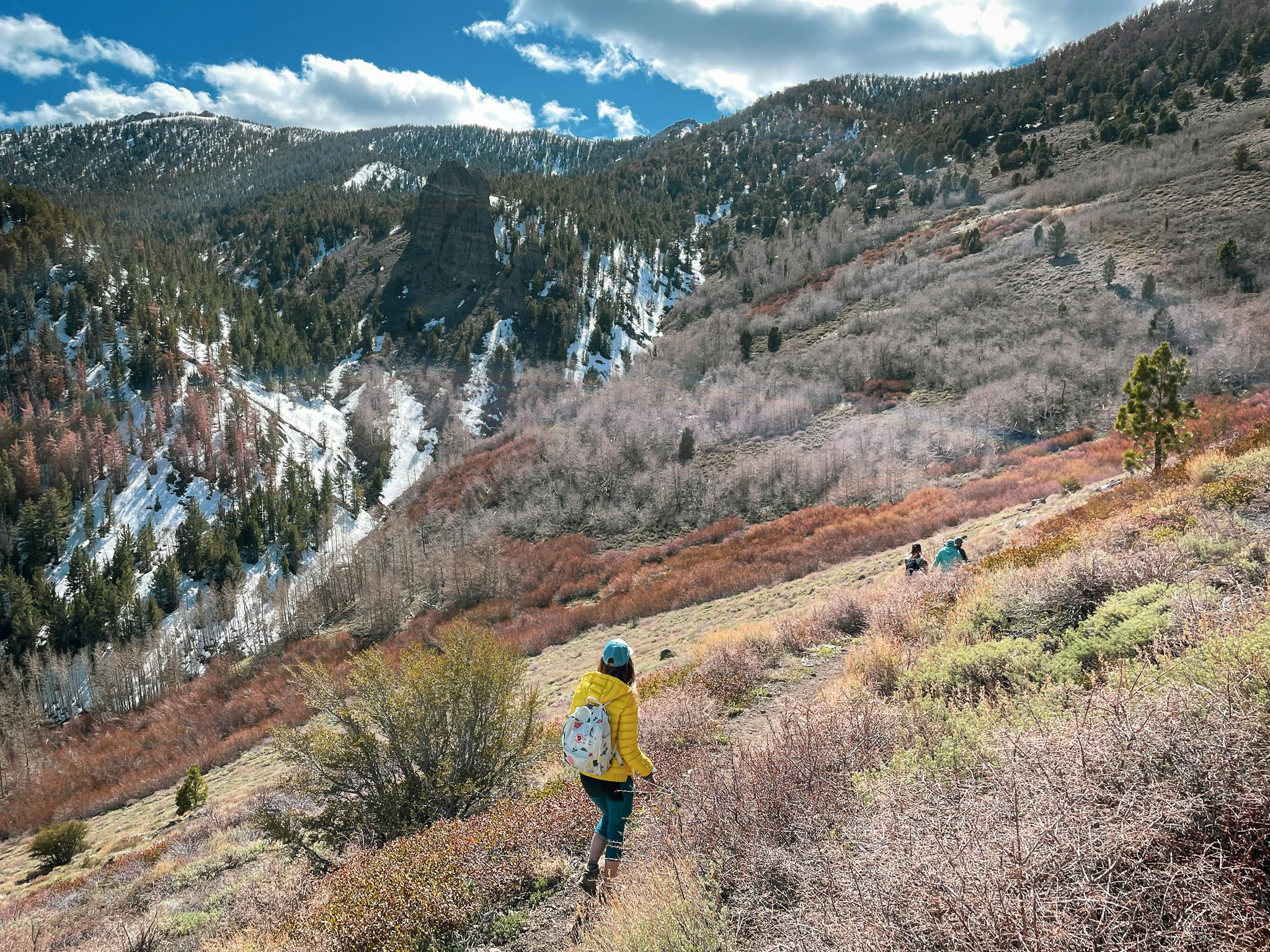 Find more great hikes around Reno!
You're often alongside the creek, favored by anglers soaking in the quiet oasis. Creek crossings as of late are totally manageable, and the ascent is gradual and gentle. The last 3 miles are where you get mountain magic, as you leave the forest and begin gradual switchbacks in the basin of snow-tipped mountains and up to a ridge where you may have to tramp through patches of snow. The ridge is your turnaround point, but not before you turn around—and around—to take in the view.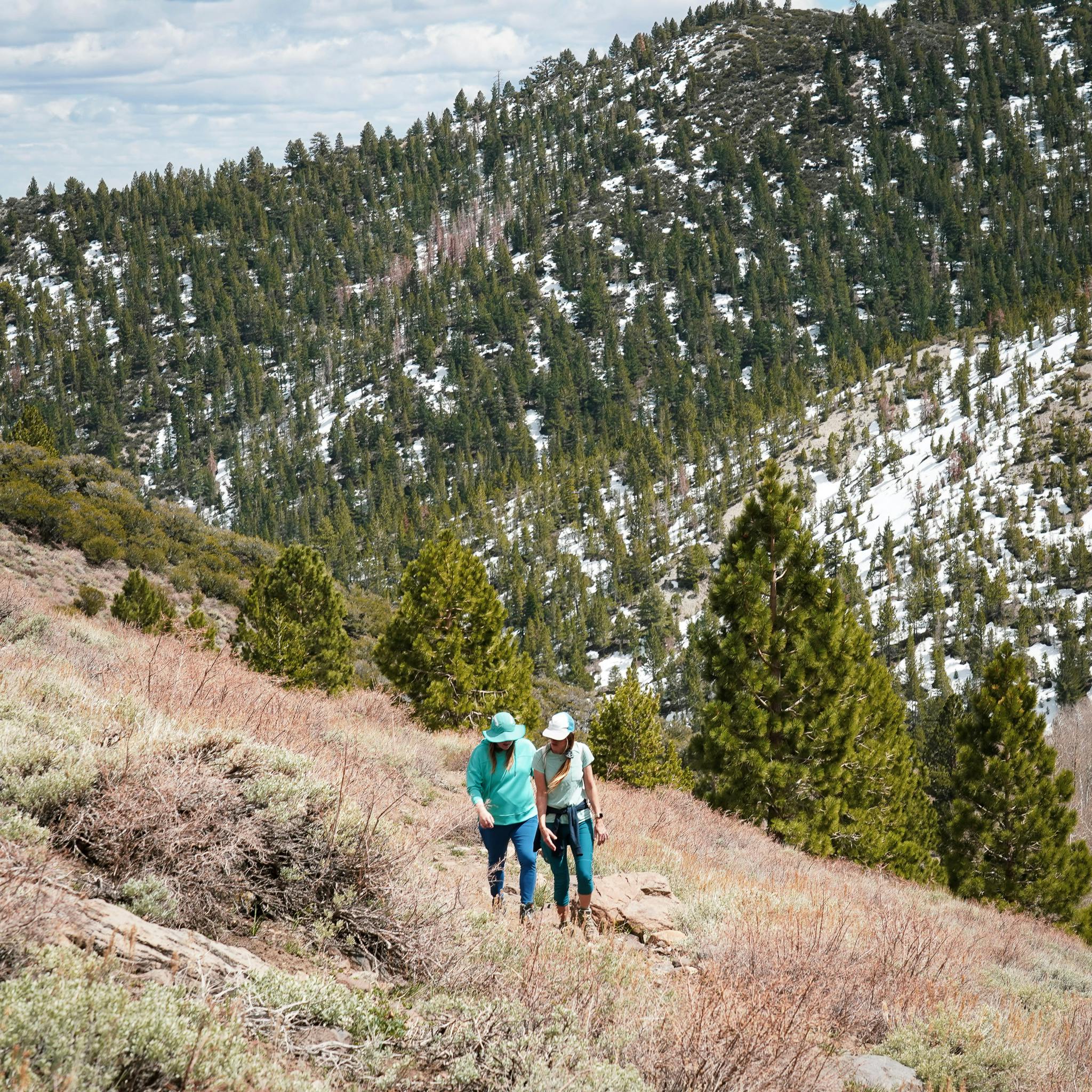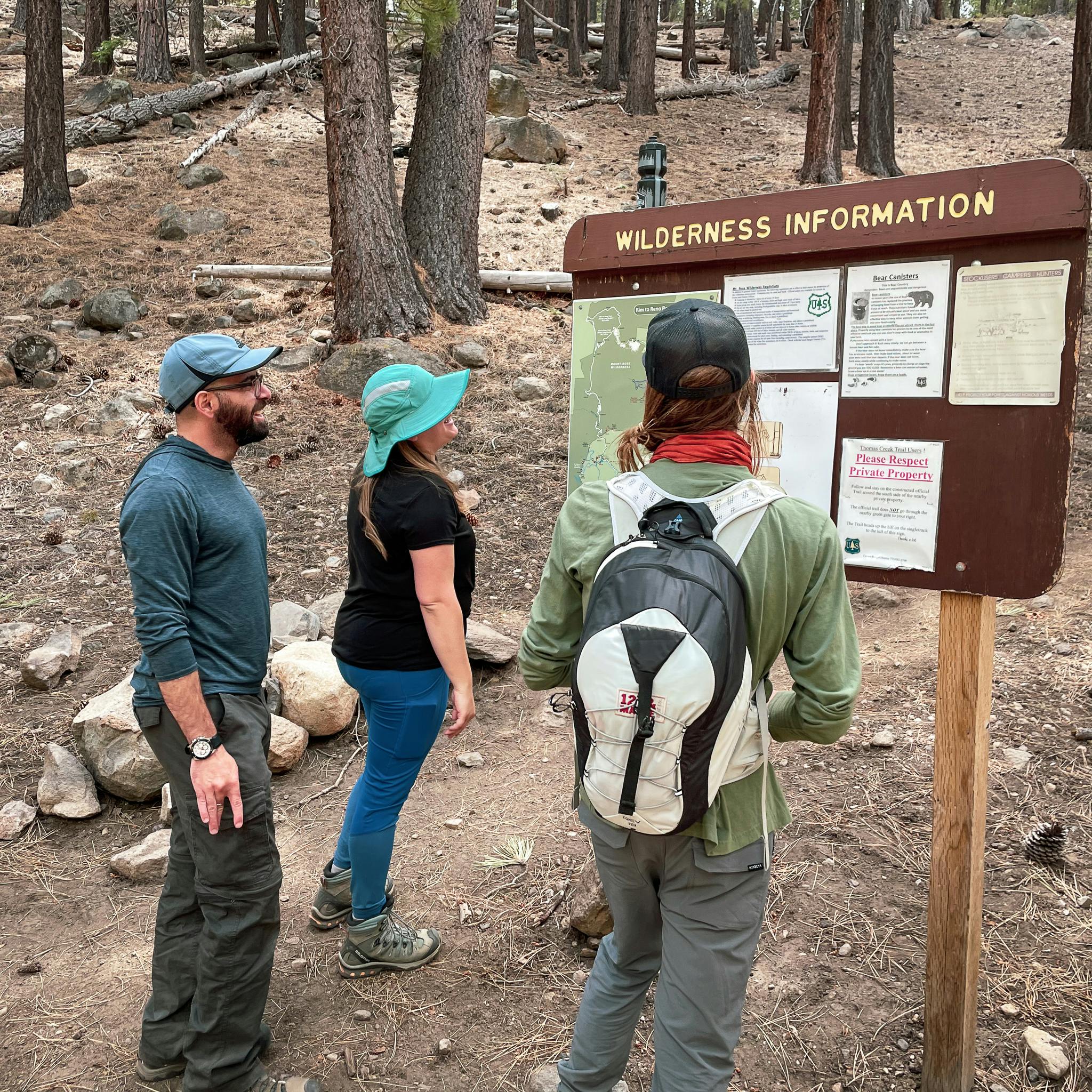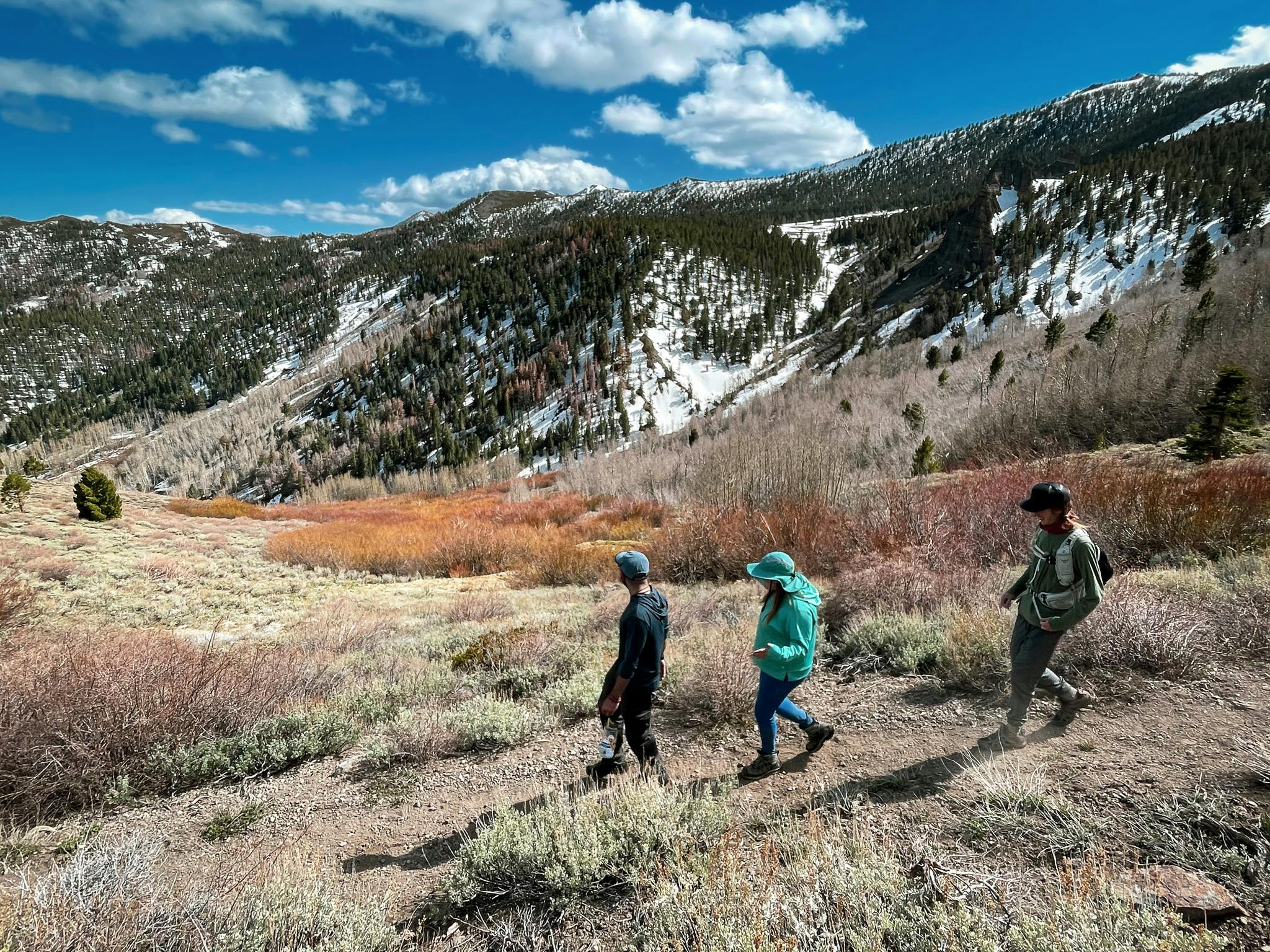 From here you have a wide and vast vista of Washoe Valley, with the Junction House Range in the foreground and the Hungry Range in the distance. To the west lies Chocolate Mountain, a less-known peak to consider bagging in summer.
TIP: Galena Creek Regional Park is also popular with mountain bikers.
Pay close attention to trail signs at Galena Creek Regional Park—there are sections in the first several miles where you briefly come out to a fire road before rejoining the trail in a few hundred feet. To shorten the length of this hike, take Thomas Creek Road up to a parking area with just a handful of spots in the forest at a bridge crossing. Either way, bring plenty of water and snacks and get an early start. This adventure is best for spring and summer days when there's more daylight. Check out other great Reno hikes! This is an out-and-back trail. Dog-friendly!
Bring the Outdoors to Your Inbox
Sign up for our weekly email and stay up to date on where to explore in California.
* No spam, that's a funky food!