Instead of Bonbons: Bonita
Hike to Bonita Falls in the San Gabriels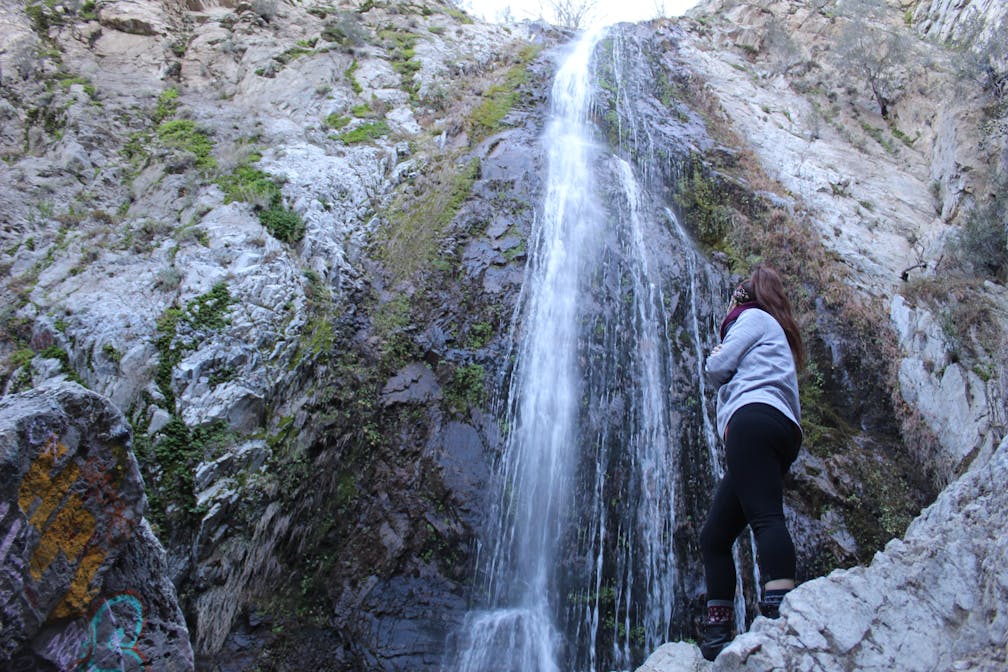 What's sweeter than chocolate? How about one of the largest waterfalls in SoCal! Bonita Falls goes year round, but in winter with snowmelt the waterfall is at its grandest.
Hike to this oasis of the San Gabriels on a 2-mile (round-trip) trek. The route to the waterfall is up through Lytle Creek's south fork, which is a rocky creek bed so there's not much of a trail. Sadly the canyon and many of the boulders around Bonita Falls have been marred by graffiti, but the waterfall still outshines all of it.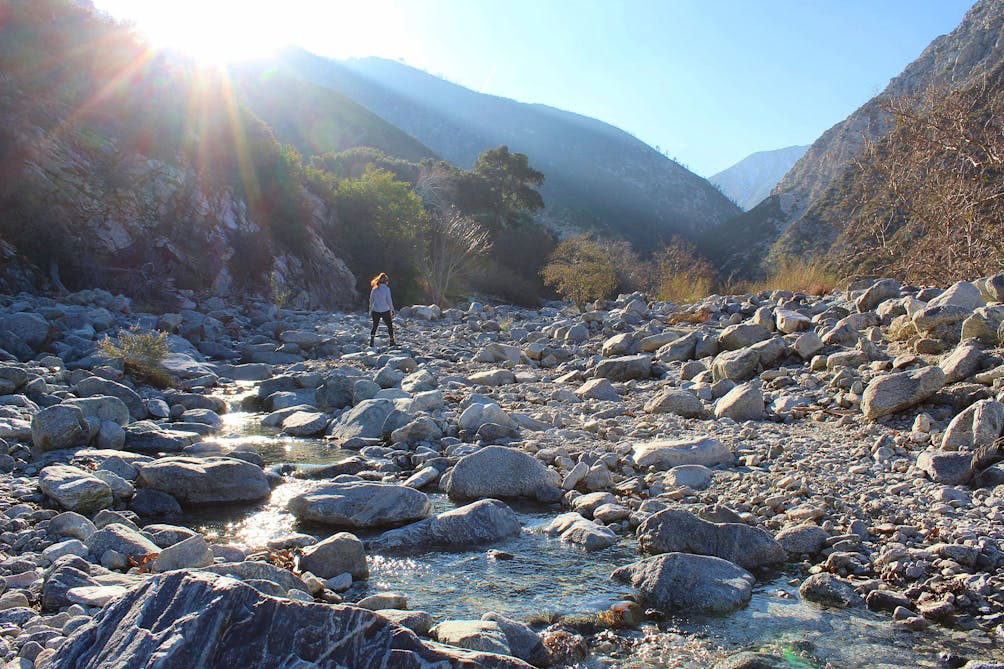 Parking is unmarked on a spacious side of the road (it's common for many cars to be here). From the trailhead, descend a small hill into a picnic area and thereafter encounter Lytle Creek's rushing water. The first challenge is to find a way past the creek, which can be shin deep in spots.
A small bridge made of logs and branches within view of the picnic area gets you to the other side. Bring spare socks and watch the footing; it's not the most stable of bridges.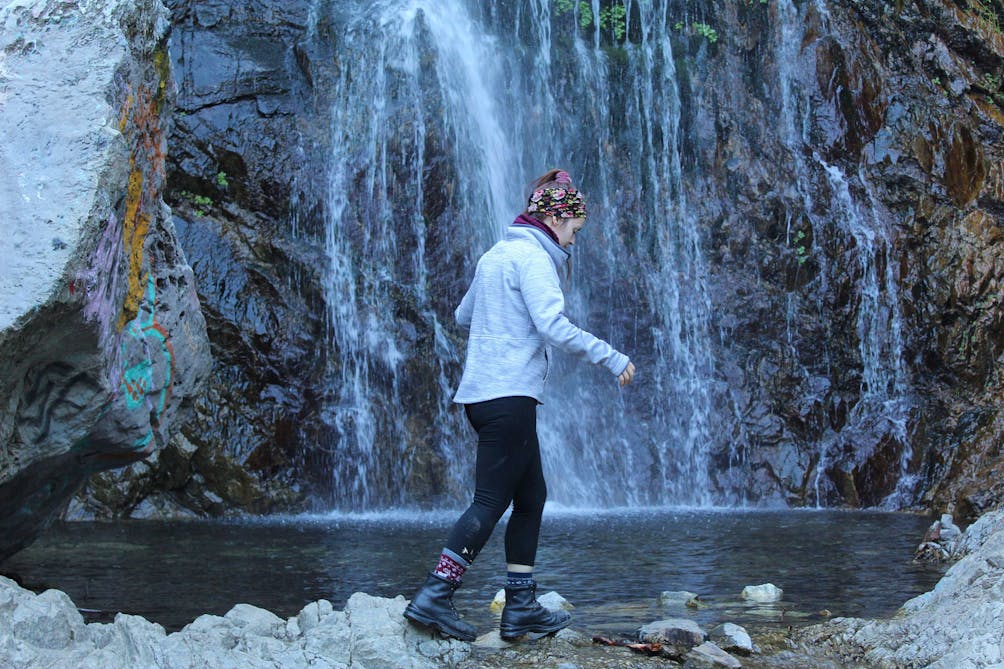 Once you're past the creek, you'll head up the Lytle Creek south fork, which threads through a vast canyon. Work your way over the rough rocks to the left side of the canyon—that's where the terrain is the smoothest and you'll find the most semblance of a trail. Just over a half mile into the wash, turn left and head up the trail for a rapid landscape change from wide-open canyon views to dense foliage of Fremont cottonwoods.
The graffiti is undesirable, but it can be a good marker that you're on the right track. Ascend around 300 feet over a short distance alongside running water. Eventually, through the trees, Bonita Falls will come into view. It's difficult to miss. There's a lot of space to find a seat and relax by the pool at the base of the waterfall. Okay, go ahead: Have some bonbons with Bonita.
From the I-15 in Fontana, take the Sierra Ave. exit and head north. Continue onto Lytle Creek Rd. for 5.8 miles. Parking will be on the left. Dog-friendly!
Bring the Outdoors to Your Inbox
Sign up for our weekly email and stay up to date on where to explore in California.
* No spam, that's a funky food!