Hot As (Bumpass) Hell
Hike to Bumpass Hell in Lassen Volcanic National Park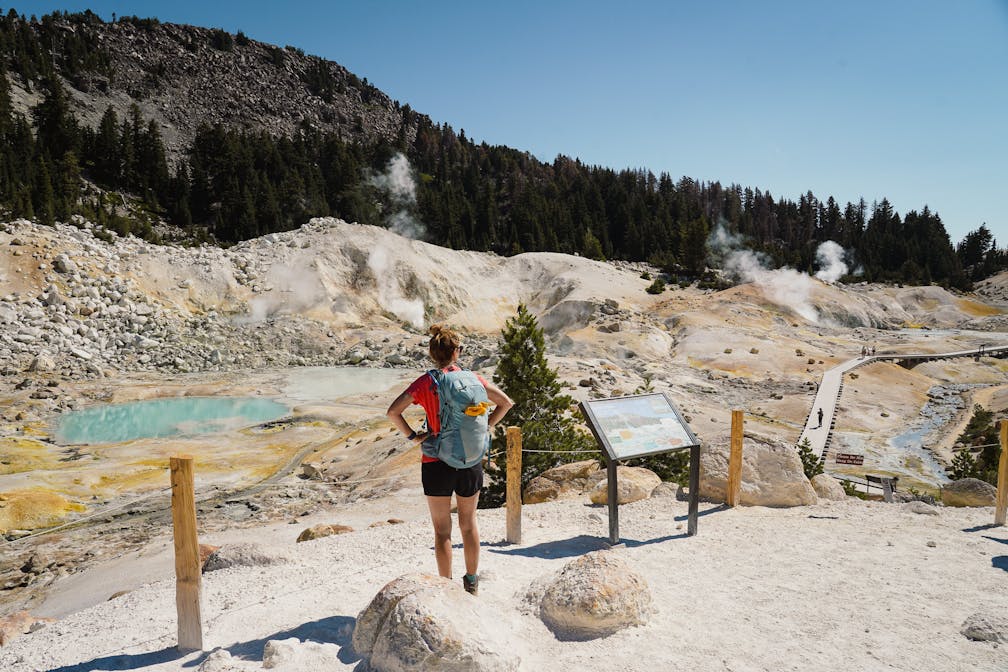 So you like going to all the hot spots when you visit places? Well, in Lassen Volcanic National Park there's a place so hot it gets downright steamy. Bumpass Hell is the largest hydrothermal area in the park, with sputtering mud pots, sulfur vents, and boiling pools. It's California's Yellowstone. It's also open only in summer and fall, and you've got to go early in the morning to get parking. Hike the 3-mile (round-trip) trail from the main parking area on the south side of the park.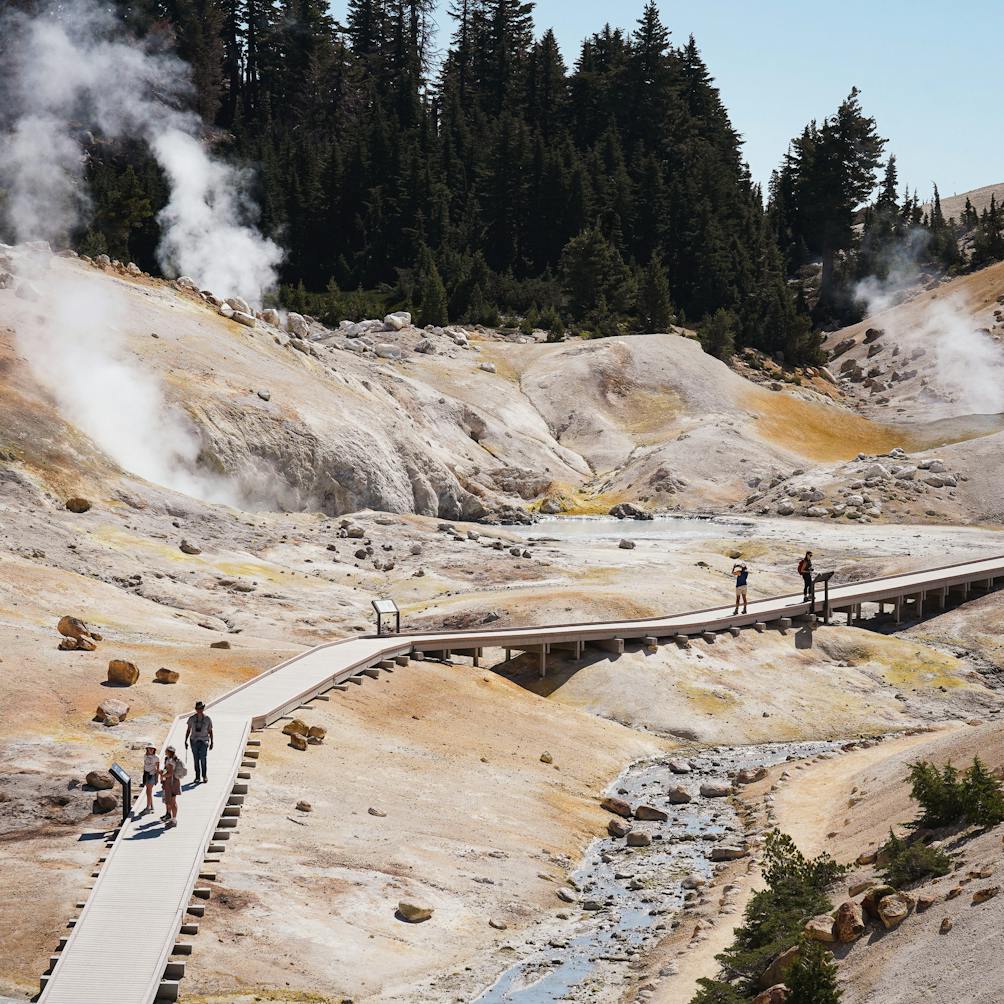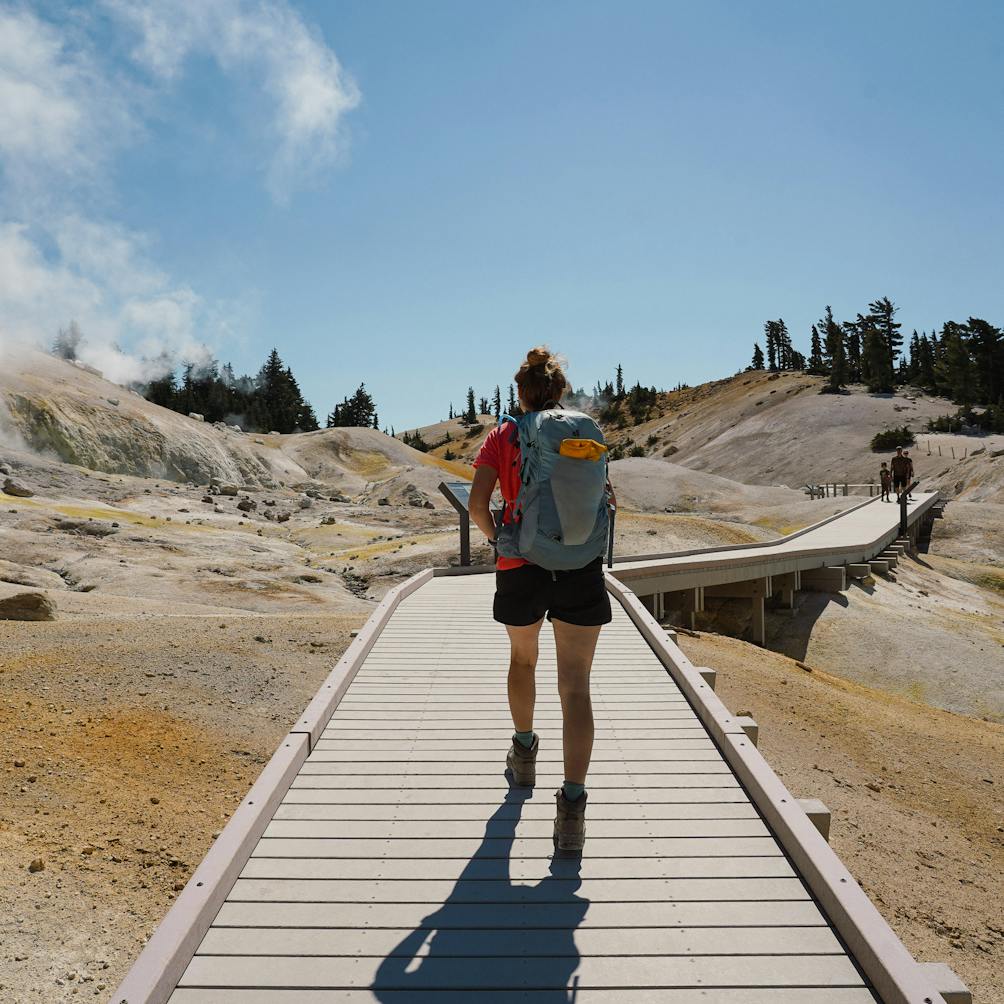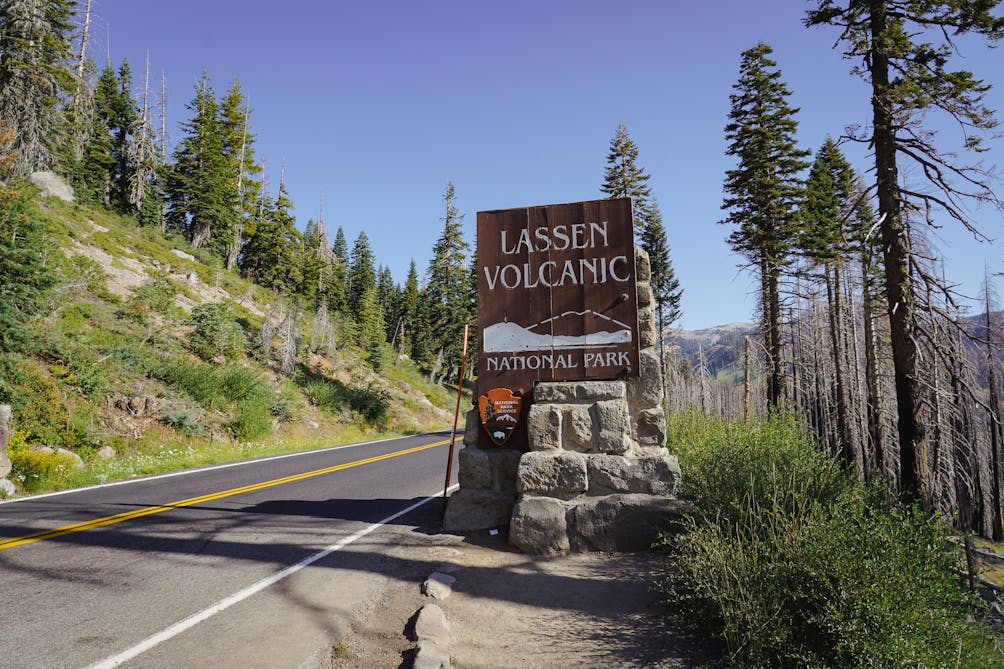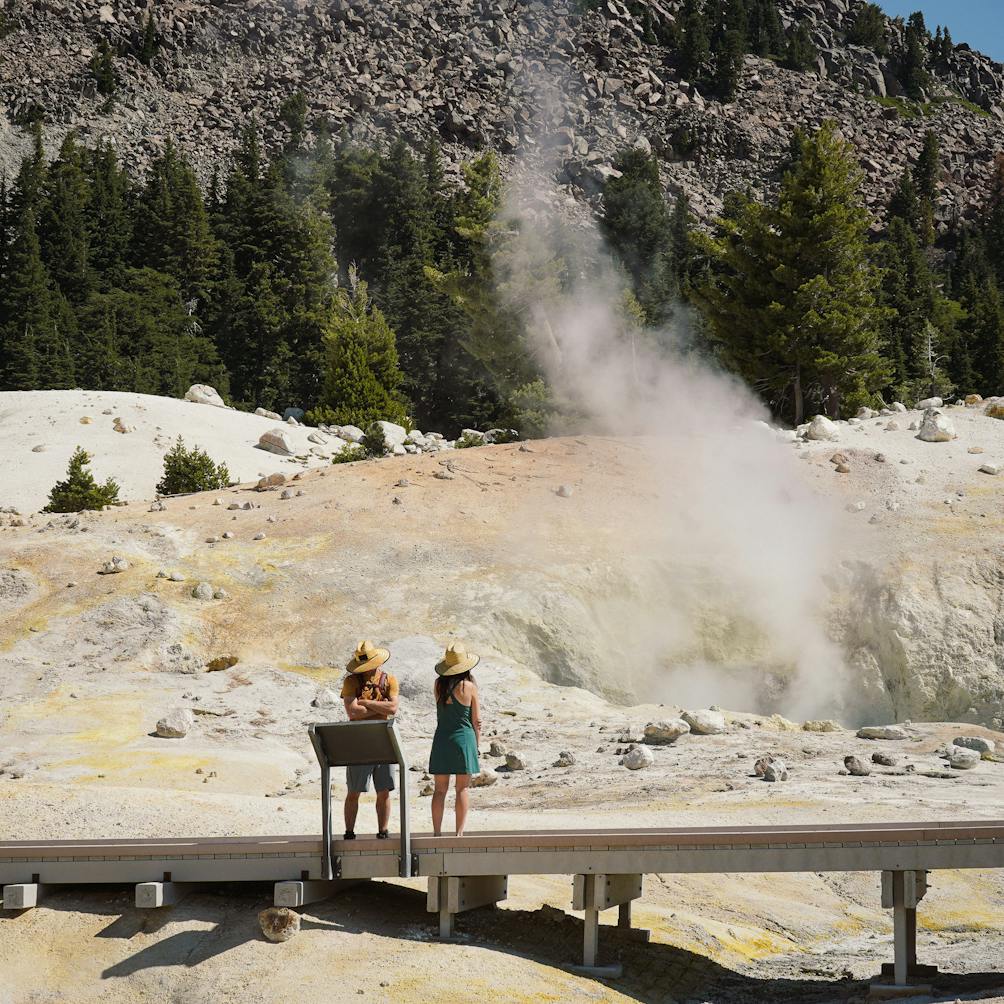 The wide dirt trail winds by spectacular scenery of Lassen Peak to the north, and southern views of Mount Conrad, Diamond Peak, Mount Diller, and Pilot Pinnacle.
Just before you begin the descent to the thermal wonders of Bumpass, there's a bench with a bird's–eye vantage of the geothermal features, steaming out of azure blue springs in parts. When you reach the boardwalk and viewing platform, the strong scent of sulfur permeates the air amid this harsh yet intriguing environment akin to Mars. NASA researchers study extreme lifeforms from this area.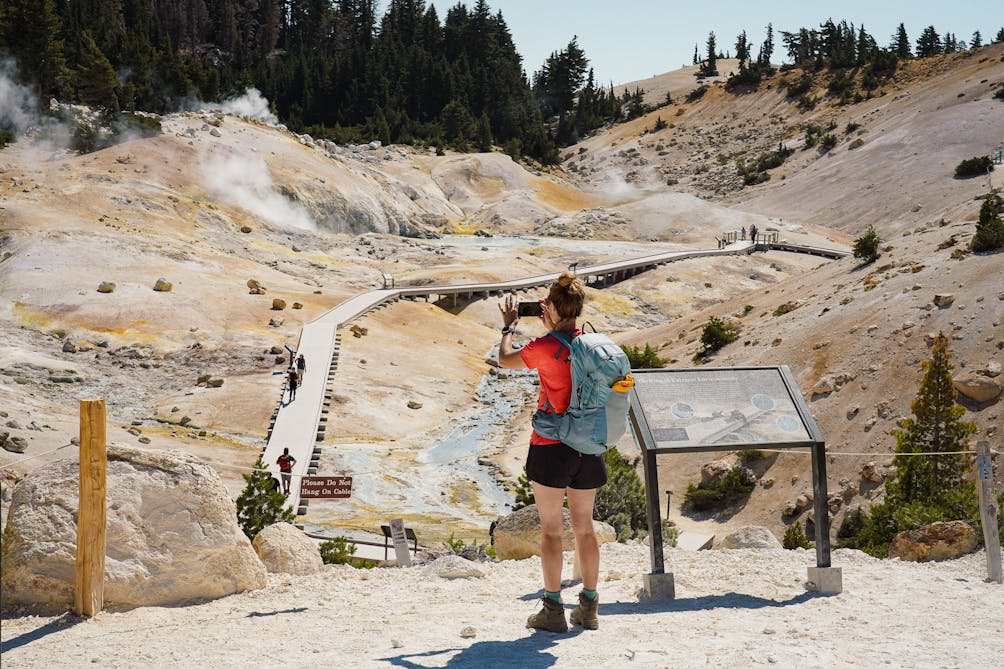 Plaques along the hiking route provide plenty of information on the history—and dangers—of this area … we can't emphasize enough that you don't want to do anything dumb here; the ground can look stable but it's actually just a thin layer easily broken to reveal acidic boiling water. The highest temperature recorded in the Big Boiler thermal is 332 F.
Wander the beautiful boardwalk, witnessing the wonder of this volcanic phenomenon, then return the way you came. Yep, it's a hoof back up, but worth it. This hot spot is just so cool (pun of course intended).
STAY & EAT: Located on the shores of beautiful Lake Almanor, the town of Chester makes a great basecamp for nearby outdoor adventures in and around Lake Almanor, including a visit to nearby Lassen Volcanic National Park (about 25 minutes away).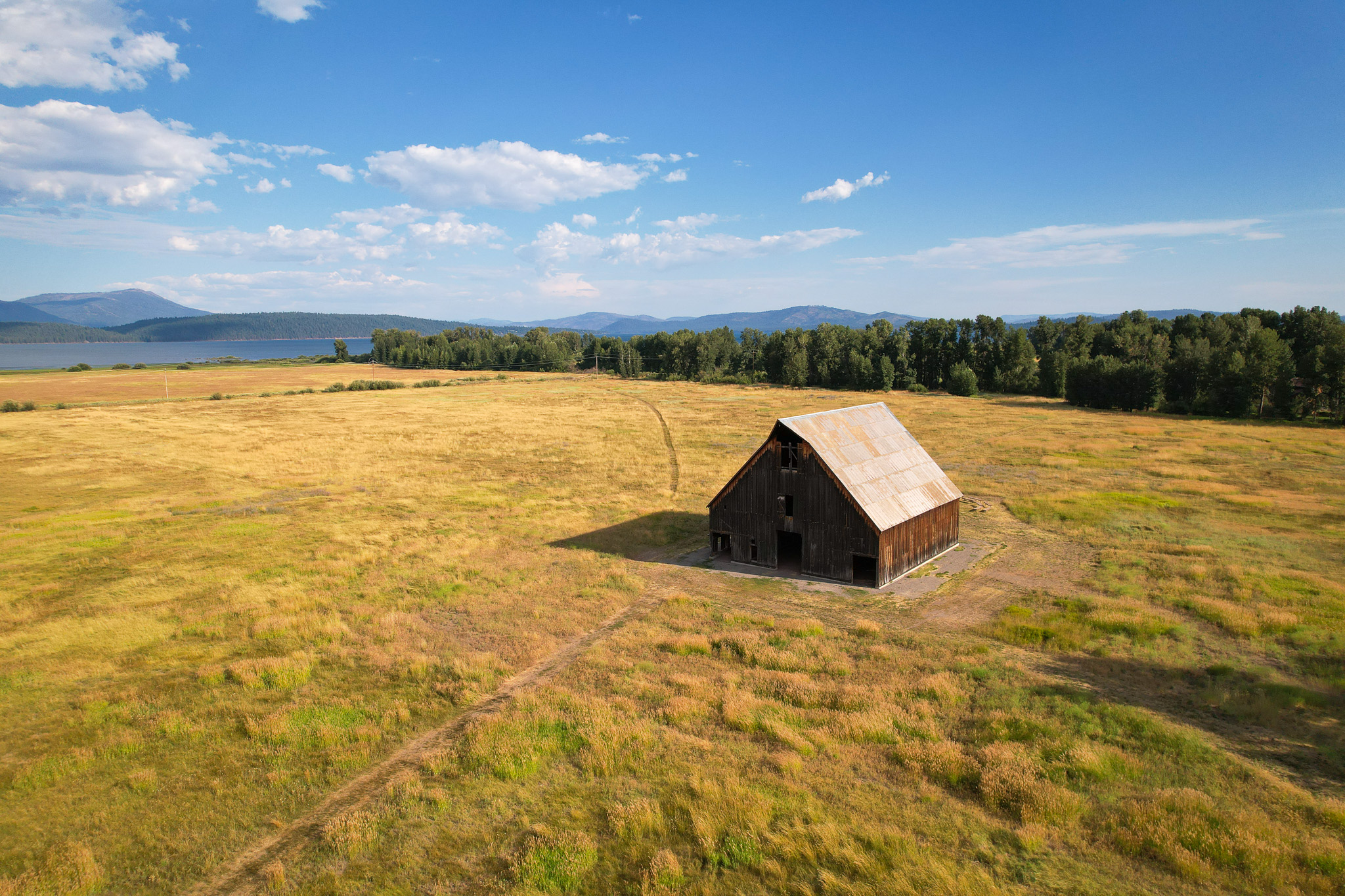 While in Chester, be sure to check out Olsen Barn on the eastern edge of town. A favorite historic site of painters, photographers, and locals in general, the barn is home to owls, and the surrounding area is well known for birding.
For dinner, Timber House Restaurant and Bar is adjacent to its excellent brewery. The menu's got everything, from pillow-soft pretzel bites and roasted brussels sprouts with parmesan and balsamic glaze, to fish & chips, steaks, salads, and an apple whiskey pulled-pork sandwich. Wash it all down with a tropical IPA, or a lemon blonde ale, or heavy up to the peanut butter porter.
For a legendary breakfast, Carol's Prattville Café at Lake Almanor is right by the water and is a locals' darling. Note: Carol's is closed Sunday mornings, in preparation of her famous Sunday Fried Chicken Night (4:30 p.m. to 7 p.m.).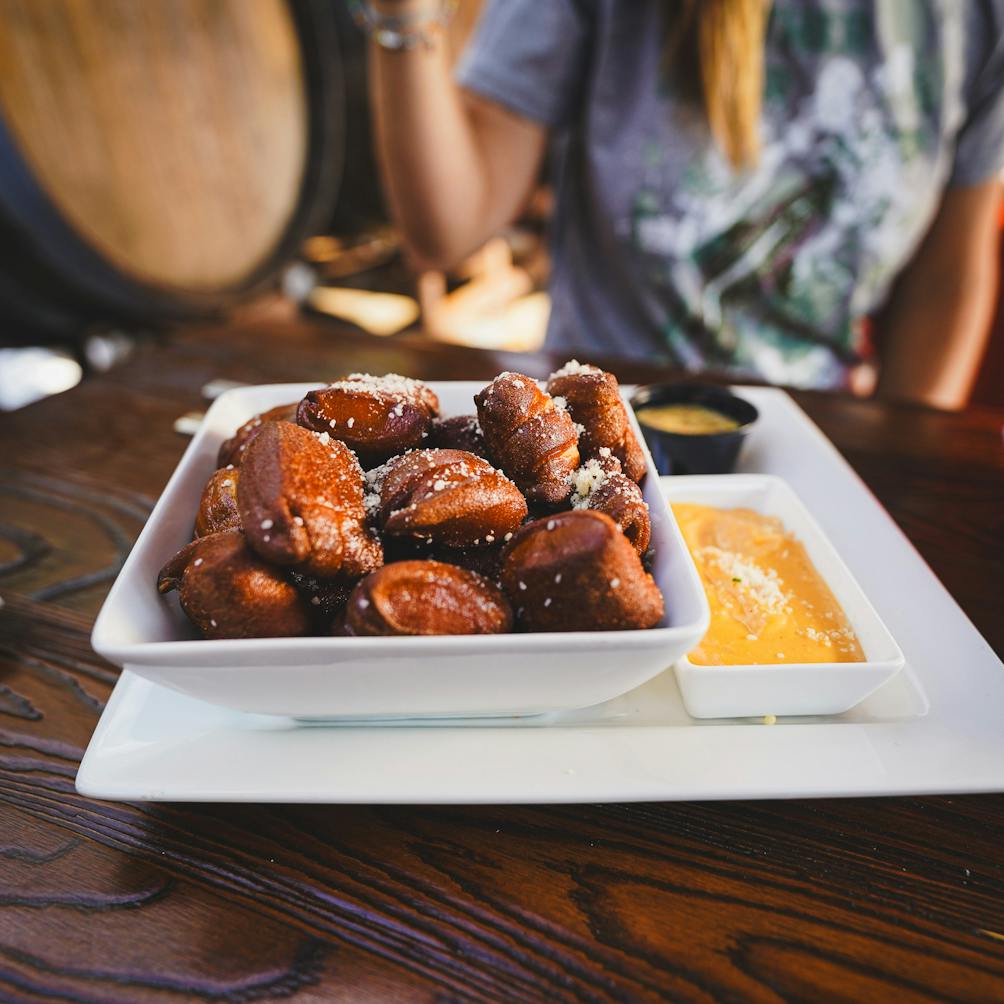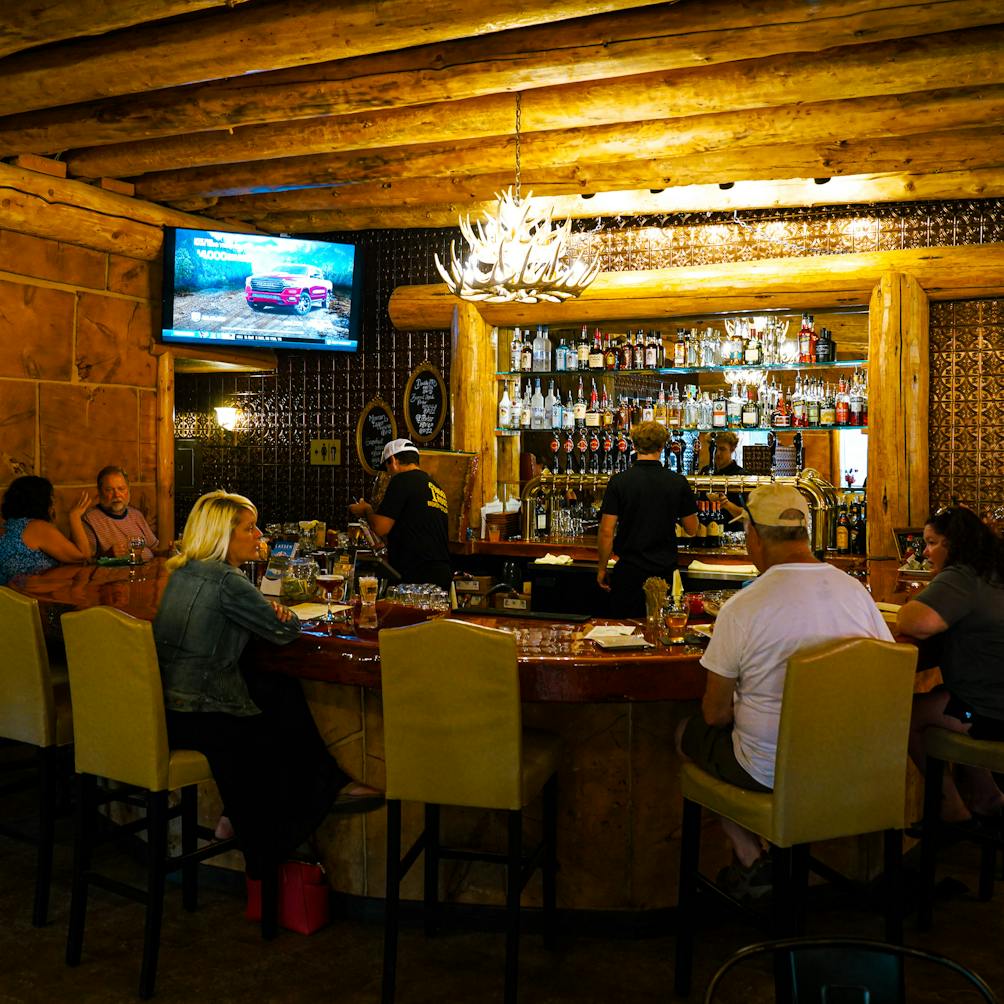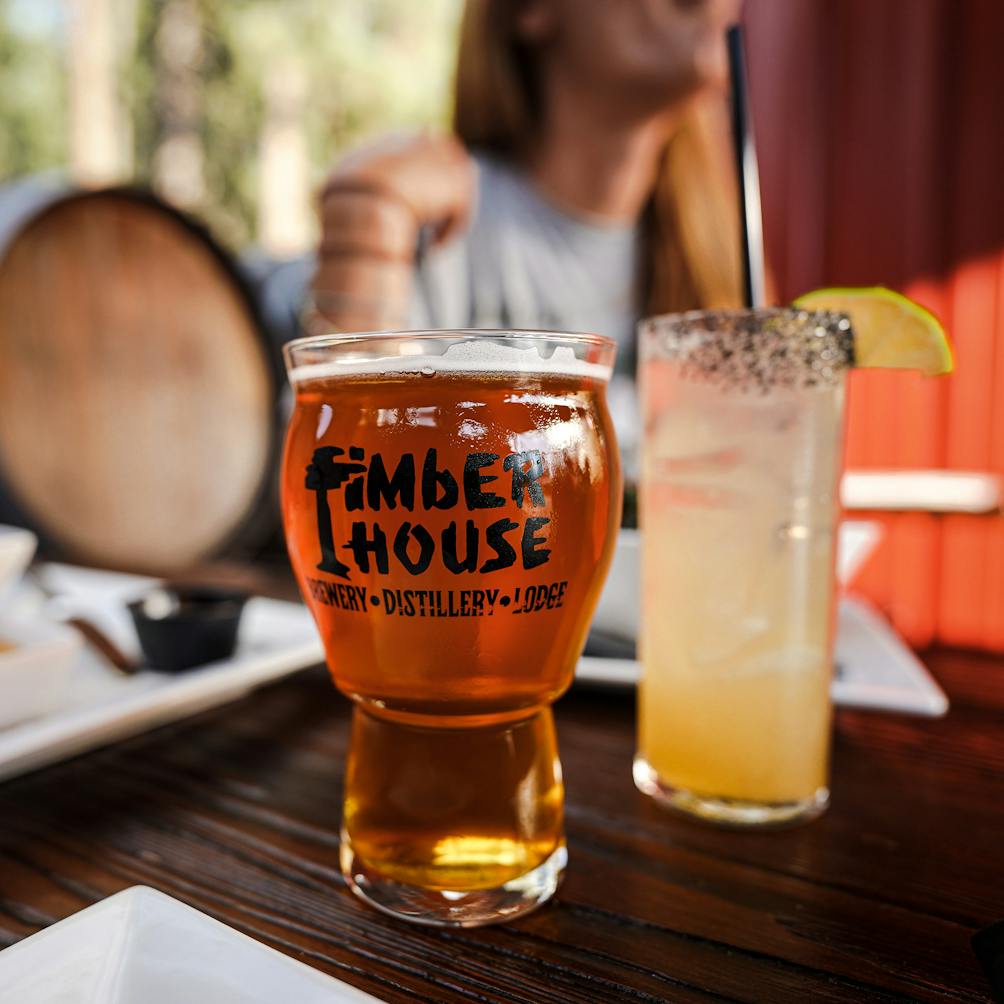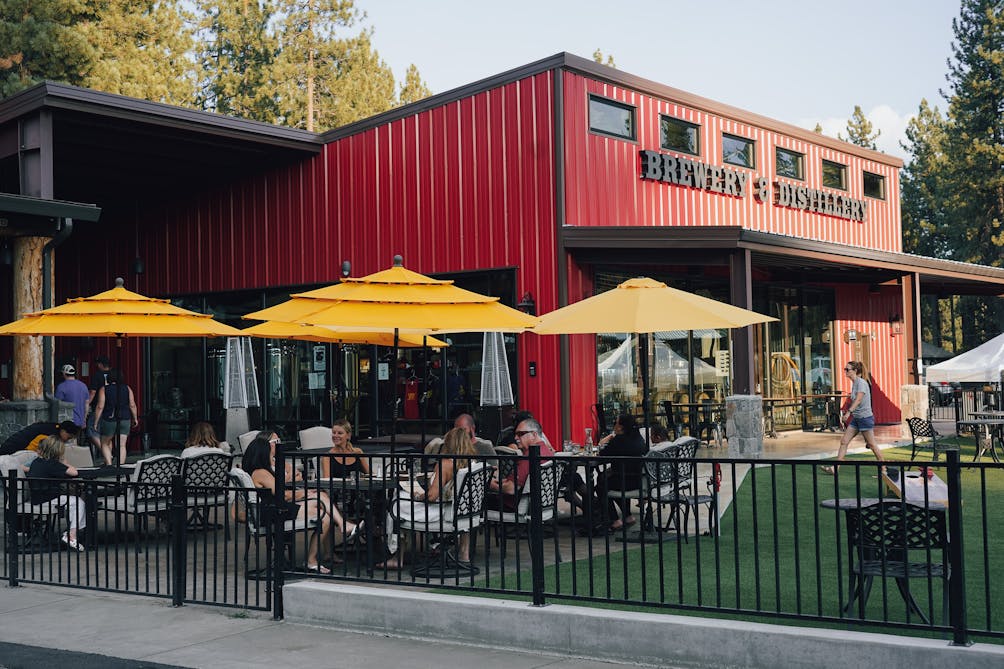 Just outside the town of Chester, the historic St. Bernard Lodge is located within 15 minutes of the south entrance to Lassen Volcanic National Park (the closest entrance to Bumpass Hell and other nearby hiking to lakes, as well as beautiful Lake Almanor and Pacific Crest Trail hikes). Rustic and charming, this B&B–style inn is surrounded by 10 acres and beautiful mountains.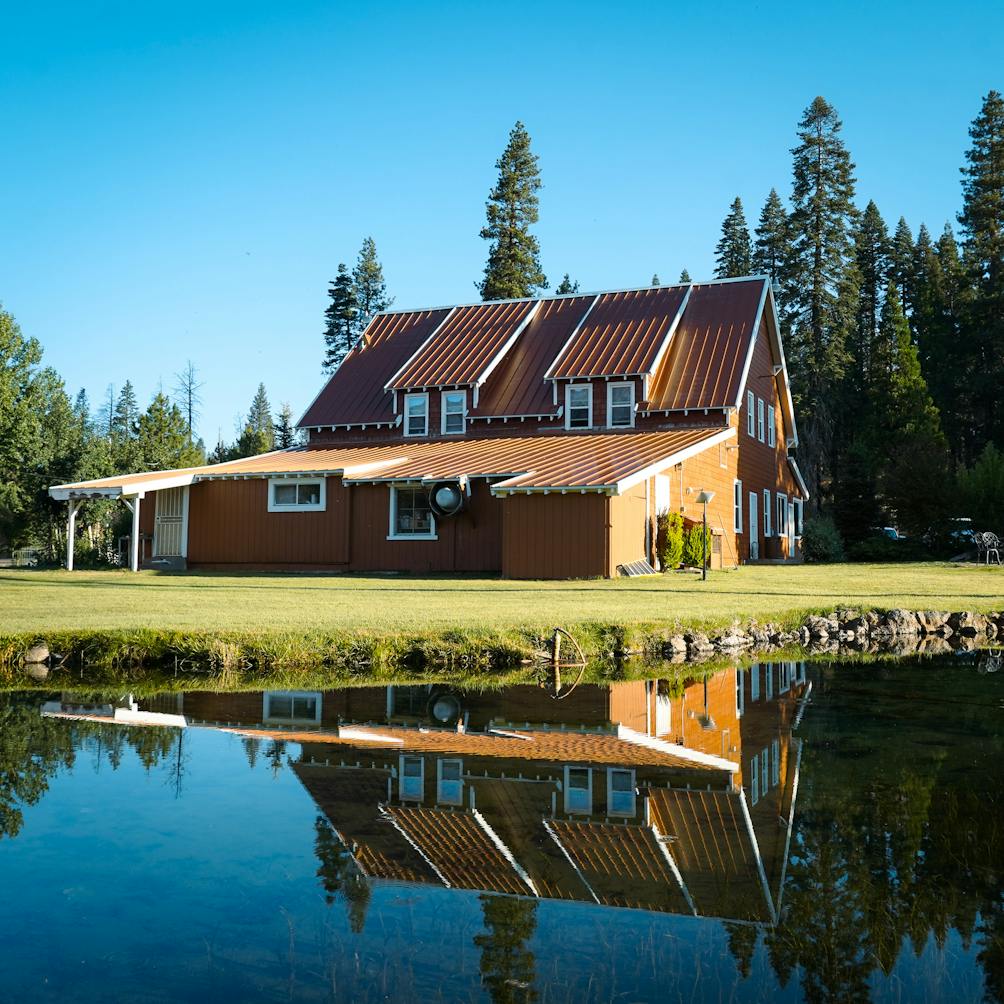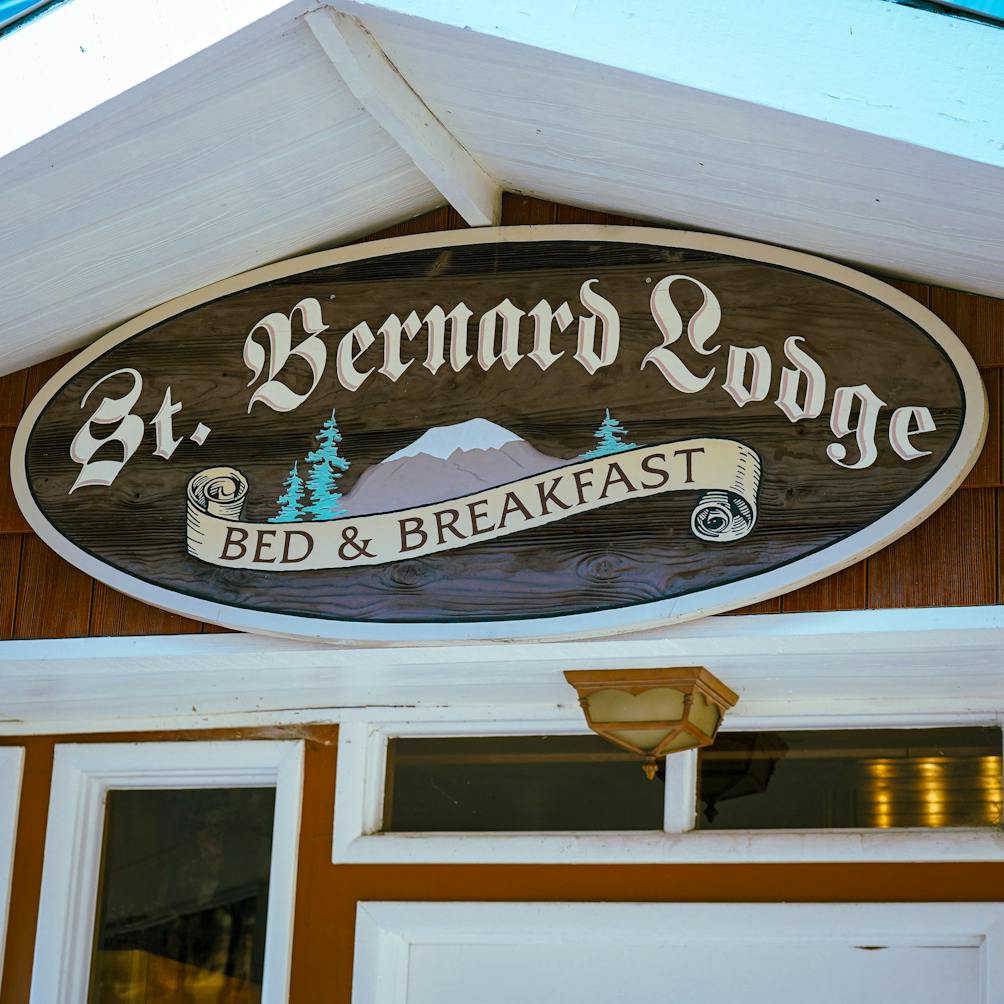 Stroll the grounds and enjoy the creekside setting, make an in-house dinner reservation for a delicious home-style meal, and get fueled for a day in the great outdoors with their hearty breakfast choices (we liked the blueberry pancakes). Friendly staff offer plenty of advice on Lassen National Park and other adventures nearby, including things to do in Chester and around Lake Almanor.
Find more great places to stay in Plumas County. No dogs at Lassen Volcanic National Park.
LISTEN TO THE PODCAST: In episode "56. The Secluded Sierra " Weekend Sherpa co-founders discuss their explorations of Plumas County and Lassen Volcanic National Park.
Bring the Outdoors to Your Inbox
Sign up for our weekly email and stay up to date on where to explore in California.
* No spam, that's a funky food!