Garnet's Grand Vista
Hike to Garnet Peak Outside of Julian in San Diego County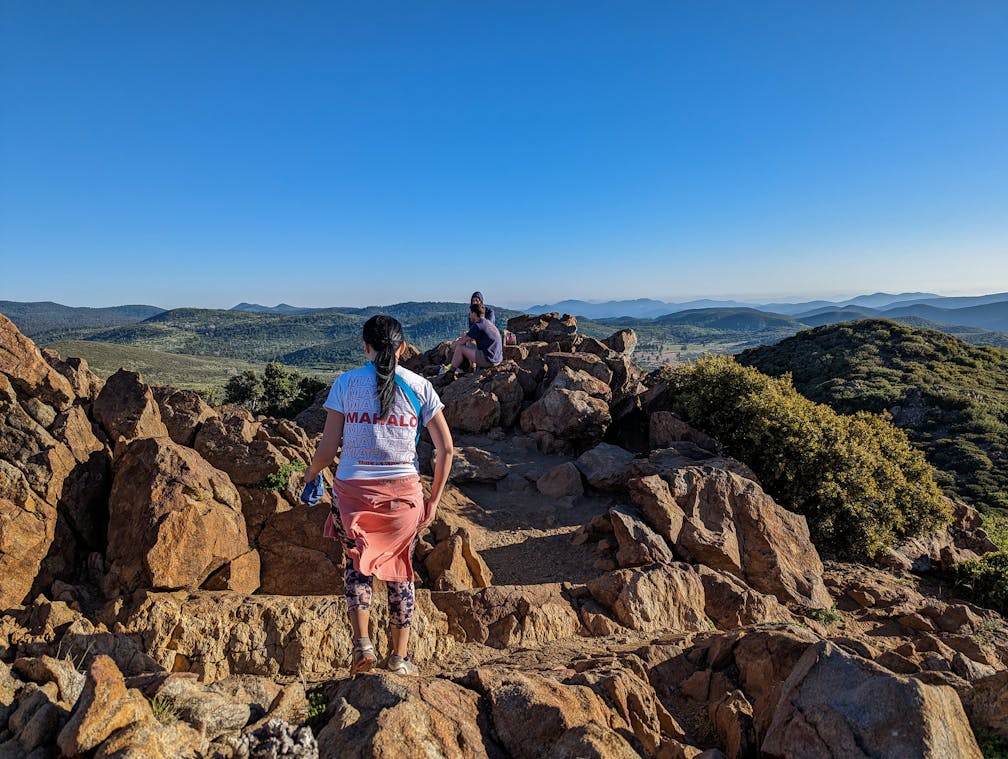 On your next trip to beautiful Julian, get out of town! But only for a day trip to the Laguna Mountains. Located just a few miles east, this area has some of San Diego's best hiking trails, including two short hikes with perhaps the best vistas in the entire county: the 2.4-mile trek to Garnet Peak and the 1.6-mile out-and-back on the PCT from Kwaaymii Point.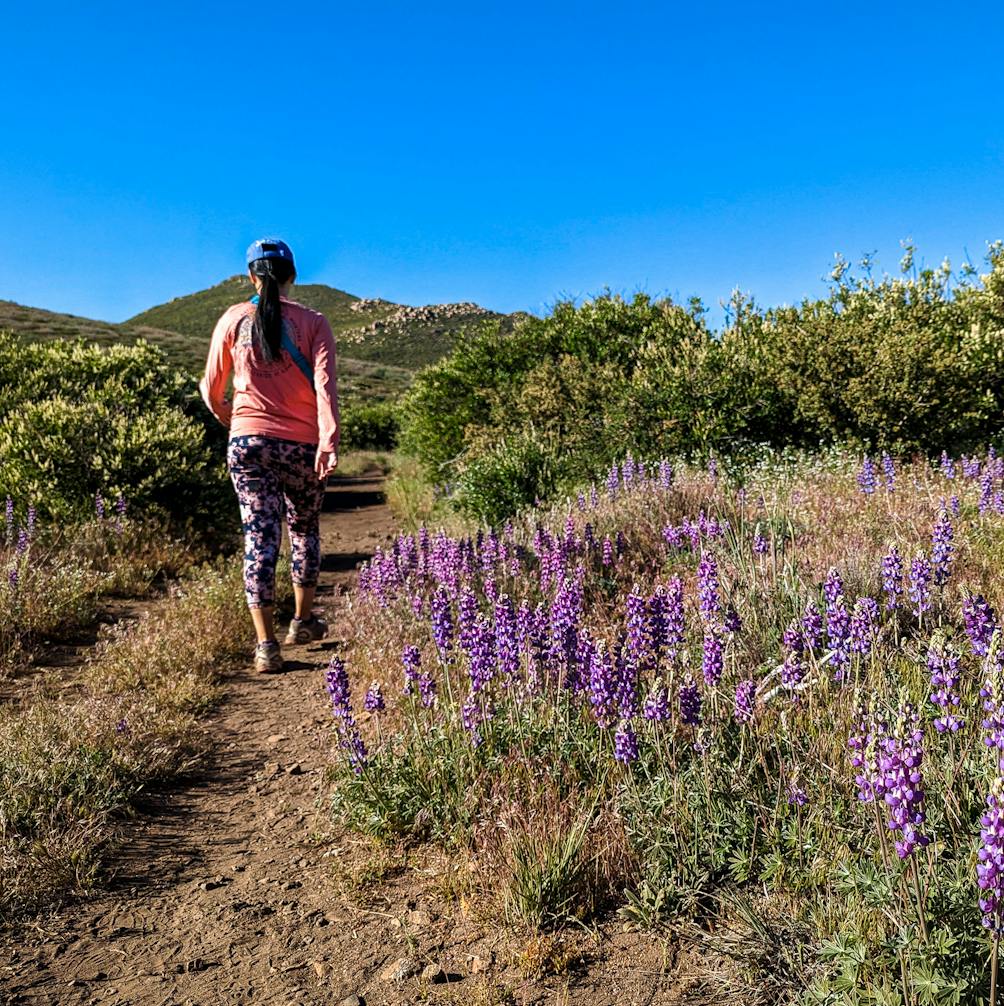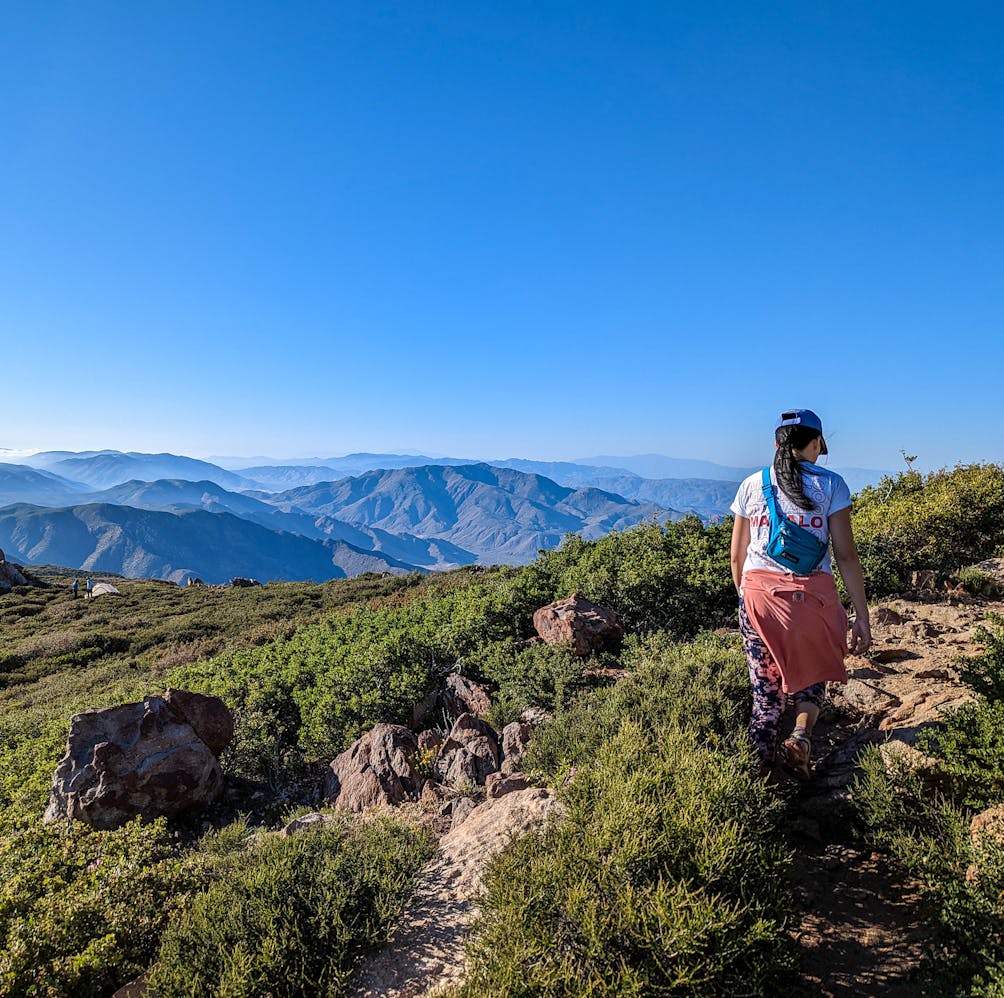 Park in the tiny dirt lot off the side of the highway and find the trail heading northeast through a narrow opening in the barrier. The hulking 5,900-foot summit of Garnet Peak rises in the distance, but the rocky trail starts out flat as it meanders through often overgrown shrubbery. (In spring and early summer it's a fantastical sight—incredible dense patches of purple lupines frame the trail.) After 0.6 mile, the rocky ascent begins at a four-way trail junction. Head straight and keep going up. You'll net a little more than 500 feet over the next 0.6 mile, with views of the rolling hills to the south and the surrounding Lagunas.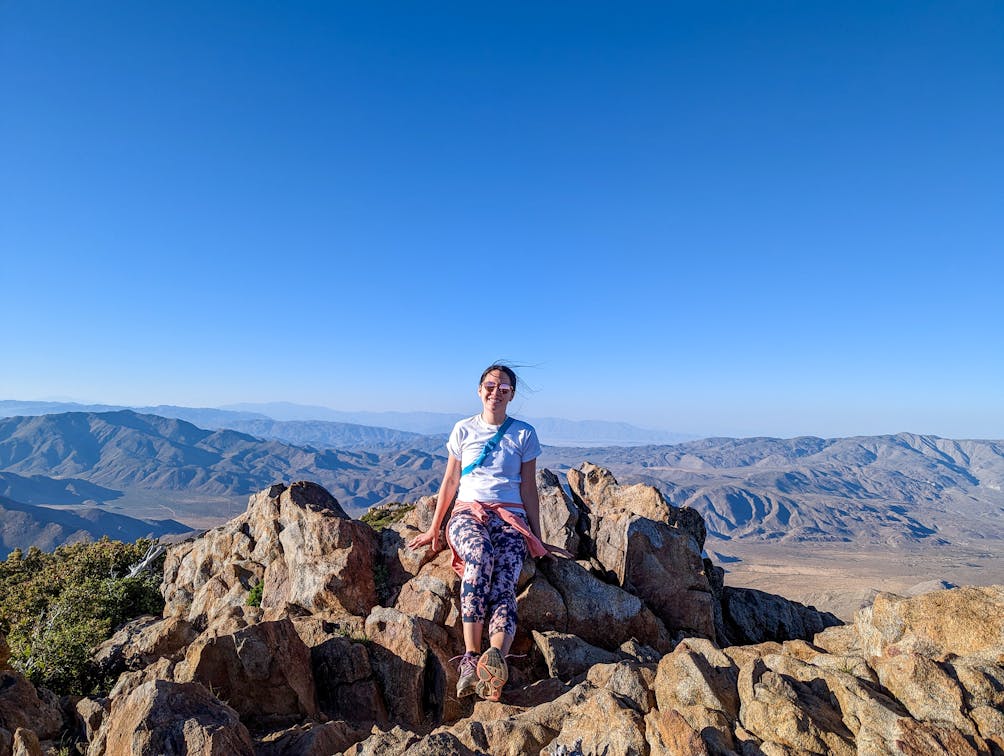 The trail becomes a bit technical at the top, so watch your footing as you climb up to the summit. Find a boulder to perch upon but hold onto your hat: It gets really windy up here! The vistas are amazing, with the surrounding forest, the ocean (on clear days) and—most dramatically—the expansive Anza-Borrego desert to the east. It's a breathtaking sight, and that's not just because of the altitude.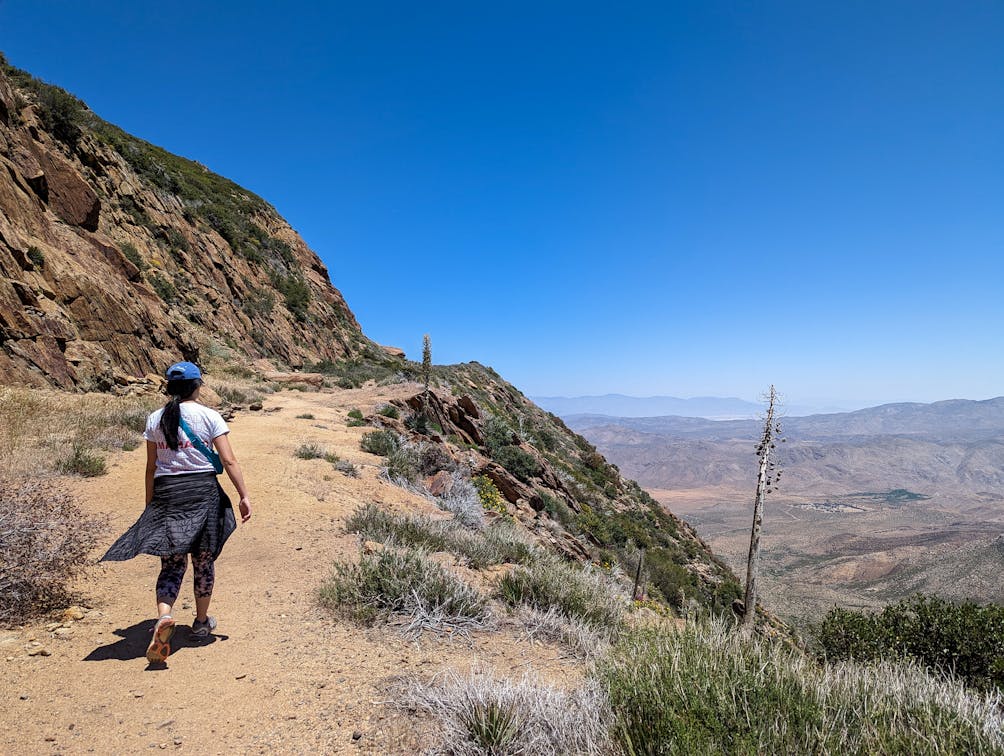 Head down the same way you came, being careful on the initial tricky descent. On your drive back to Julian, don't miss the Kwaaymii Point Trail, a portion on the PCT that sits a bit north of Garnet Peak's trailhead. This easy 1.6-mile out-and-back offers constant epic panoramas of the desert and is a less windy spot for a picnic. Now that's viewtiful!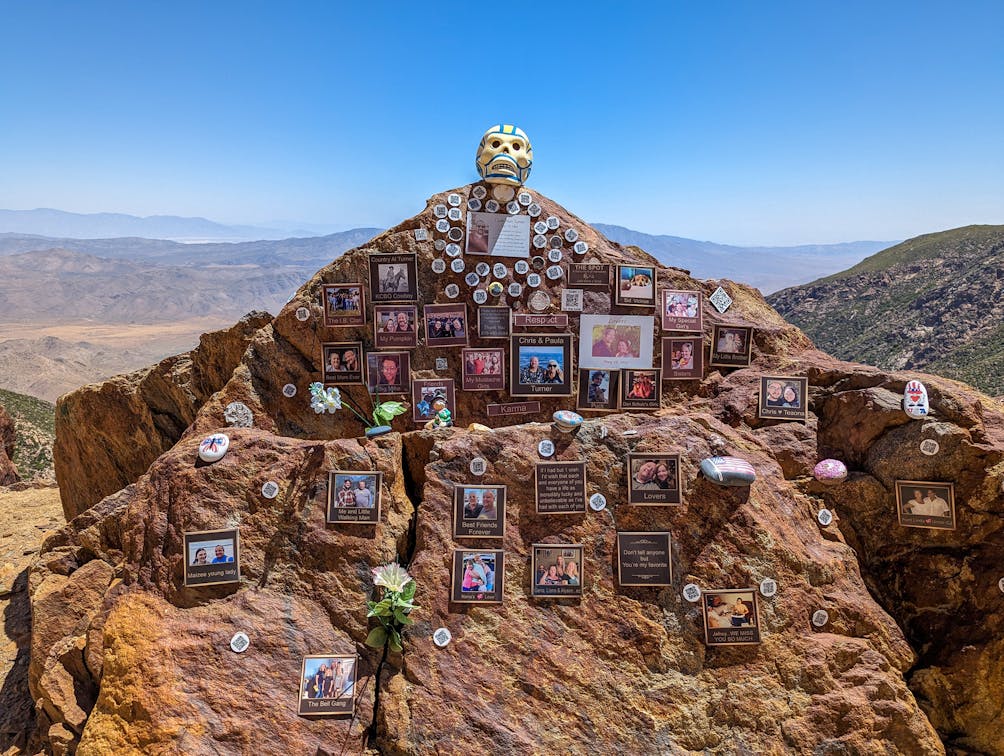 BONUS: If you want to explore more of the Lagunas, the visitor center is a great place to start. It's also a great place for a post-hike meal—the Outpost by Valley Farm is just across the street and serves up delicious bbq and beer (is there a better post-mountain-hiking meal?). Get the ribs and some fixin's or, if you're with a group, try the sampler platter to taste all their meats.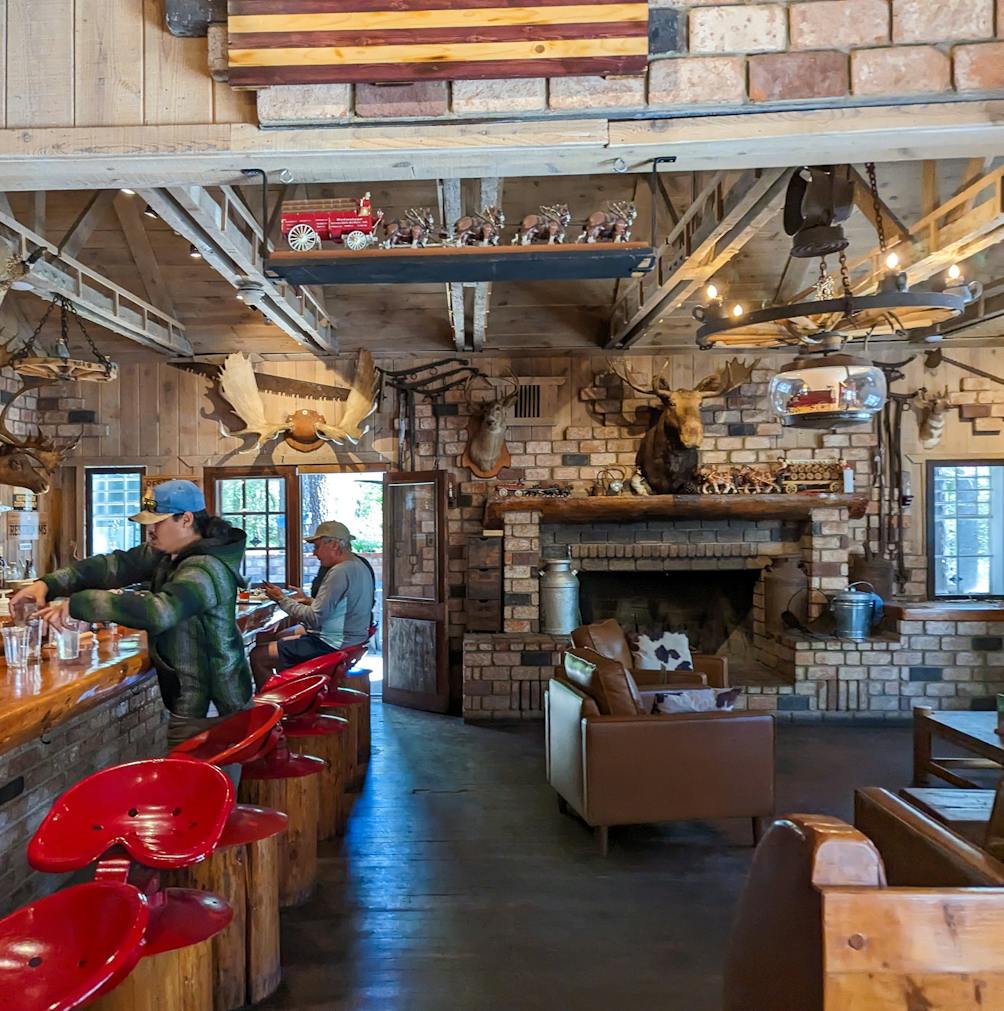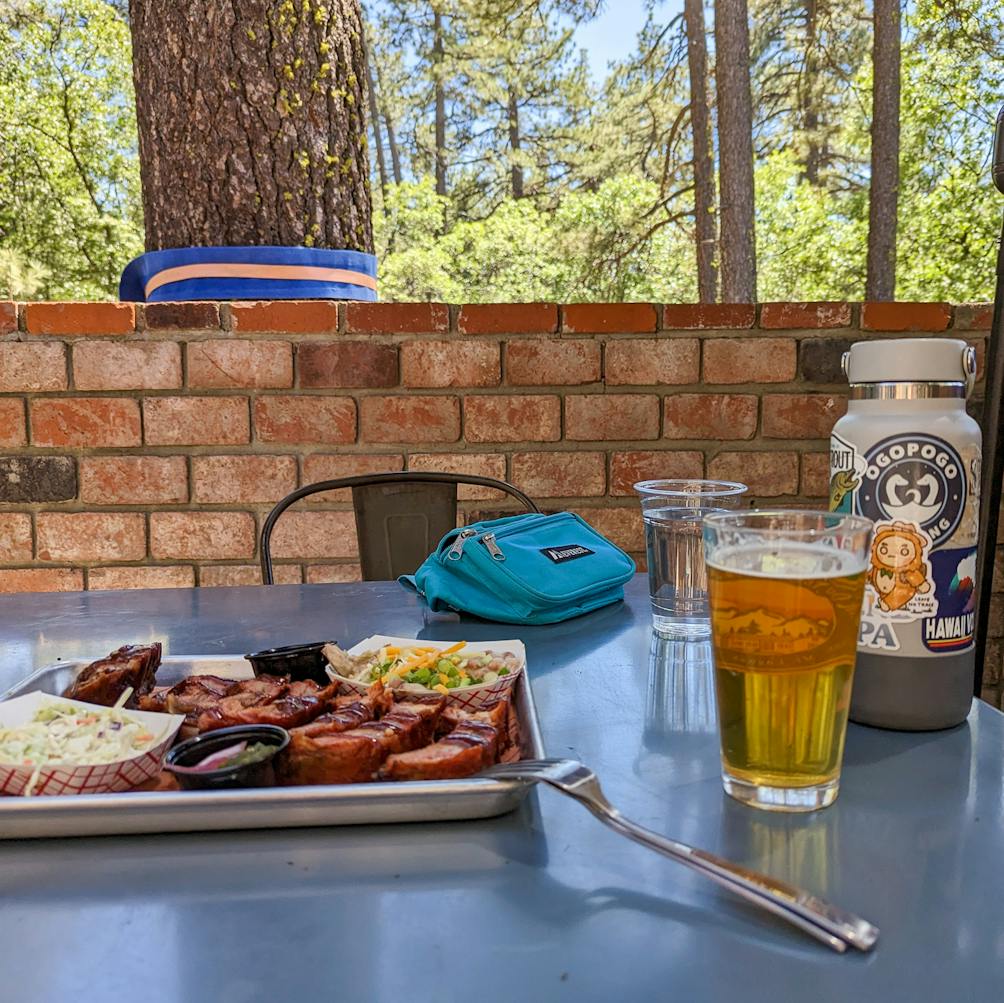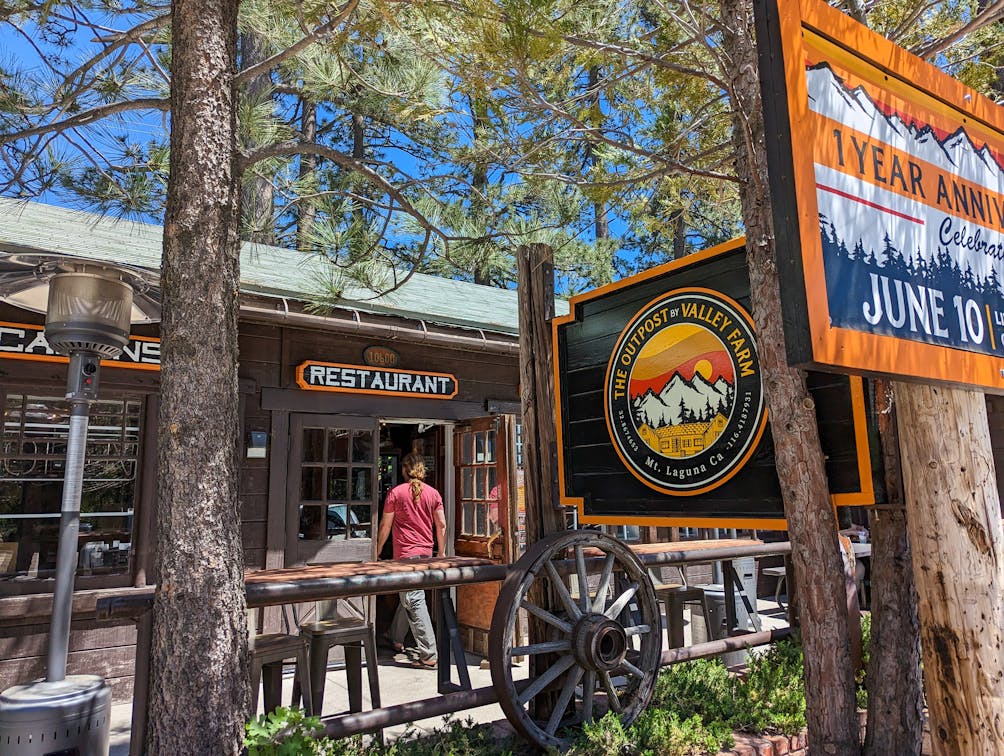 To get to the Garnet Peak trailhead, take the CA-79 16 miles southeast from Julian (Kwaaymii Point is 2.5 miles north of Garnet Peak). The Outpost and visitor center is an additional 4.6 miles southeast on the CA-79. Dog-friendly!
Story and photos by Matt Pawlik, @mattitudehikes
Bring the Outdoors to Your Inbox
Sign up for our weekly email and stay up to date on where to explore in California.
* No spam, that's a funky food!