Grizzly and Great Views
Hike to Grizzly Peak Near Ashland, Oregon
Don't let the name freak you out. You probably won't see a grizzly bear on the hike up Grizzly Peak. What you will see is Ashlanders taking to this trail as one of their absolute favorite hikes. And we can see why: It's somersault spectacular with panoramic mountain views and meadows of wildflowers.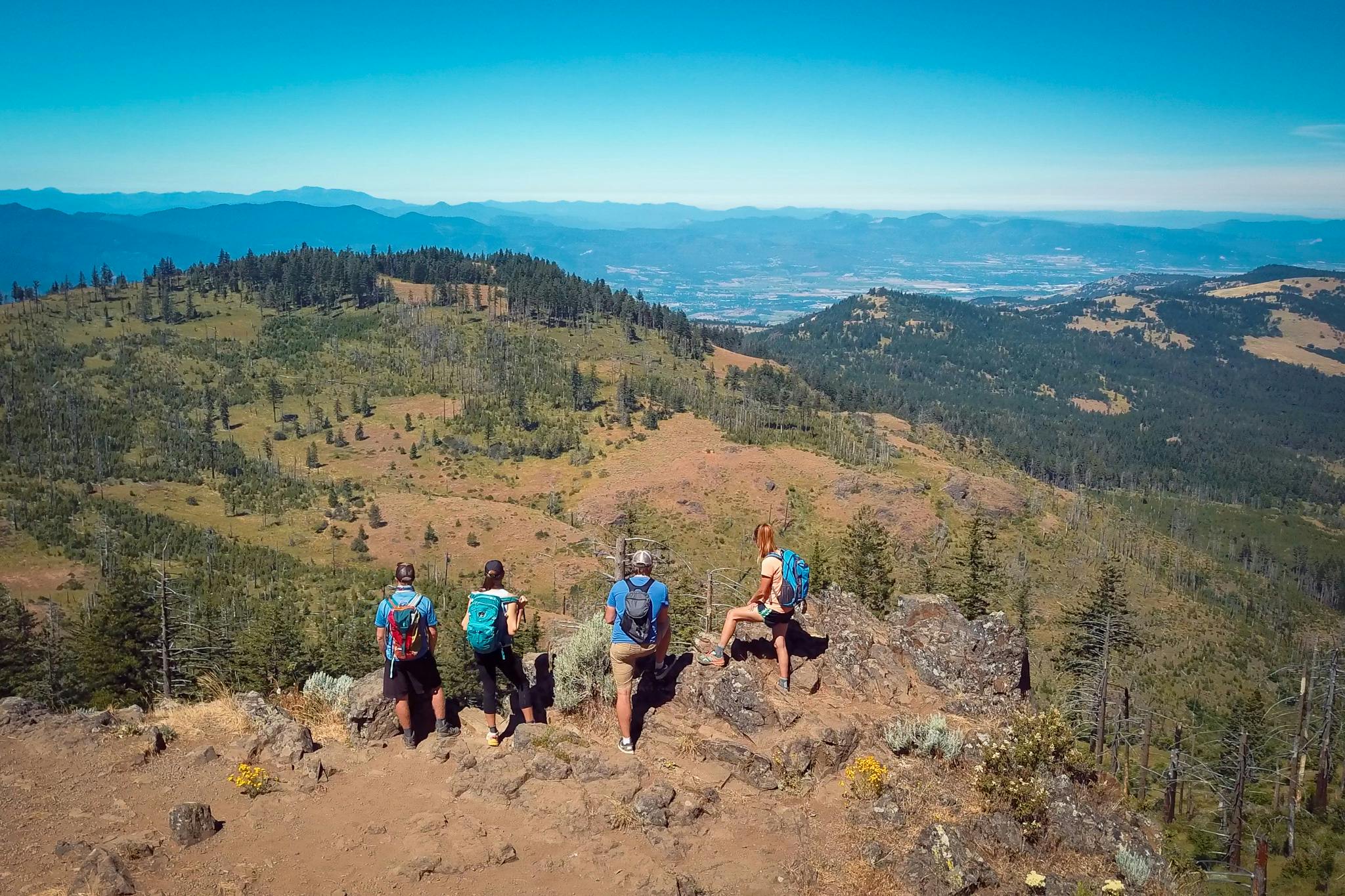 The moderate 5.3-mile lollipop loop starts at 5,322 feet. Going counterclockwise, ascend through a canopied old-growth forest. Grizzly Peak's official summit is slightly underwhelming—a pile of rocks in the forest. But hike on … the trail levels off and opens to huge views of the Rogue Valley as you traverse among wildflowers—from bold sunflowers to purple meadow larkspur, pink Oregon geraniums, and plenty more varieties that keep the rainbow tapestry going.
You eventually round out to Ashland Viewpoint for a vista sensation including Mount Shasta, Mount Ashland, downtown Ashland, Emigrant Lake, and Pilot Rock. This plateau is a good spot to take it all in and snap a bunch of pics, before continuing on the ridge and descending back into the forest. Wait, was that a bear we just heard?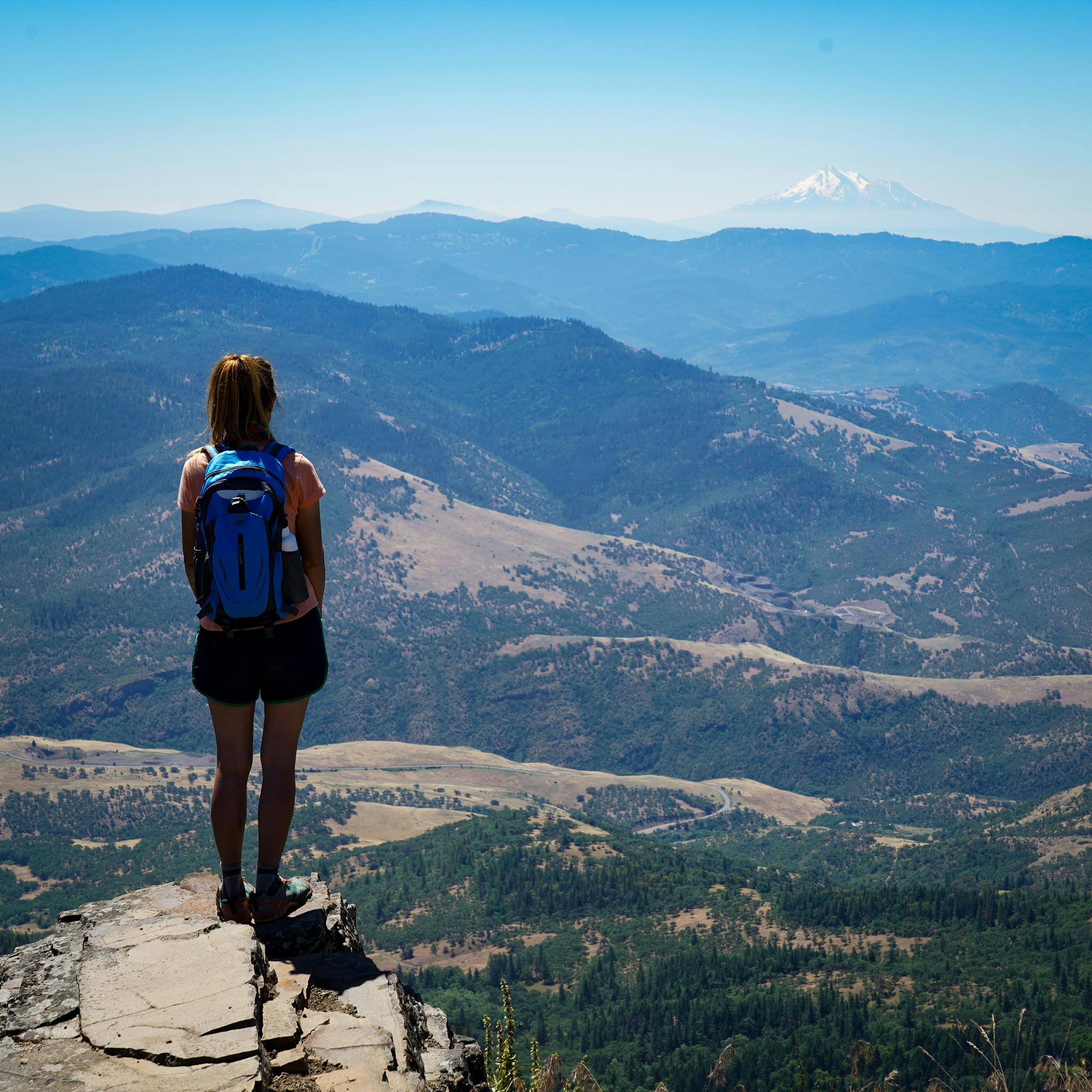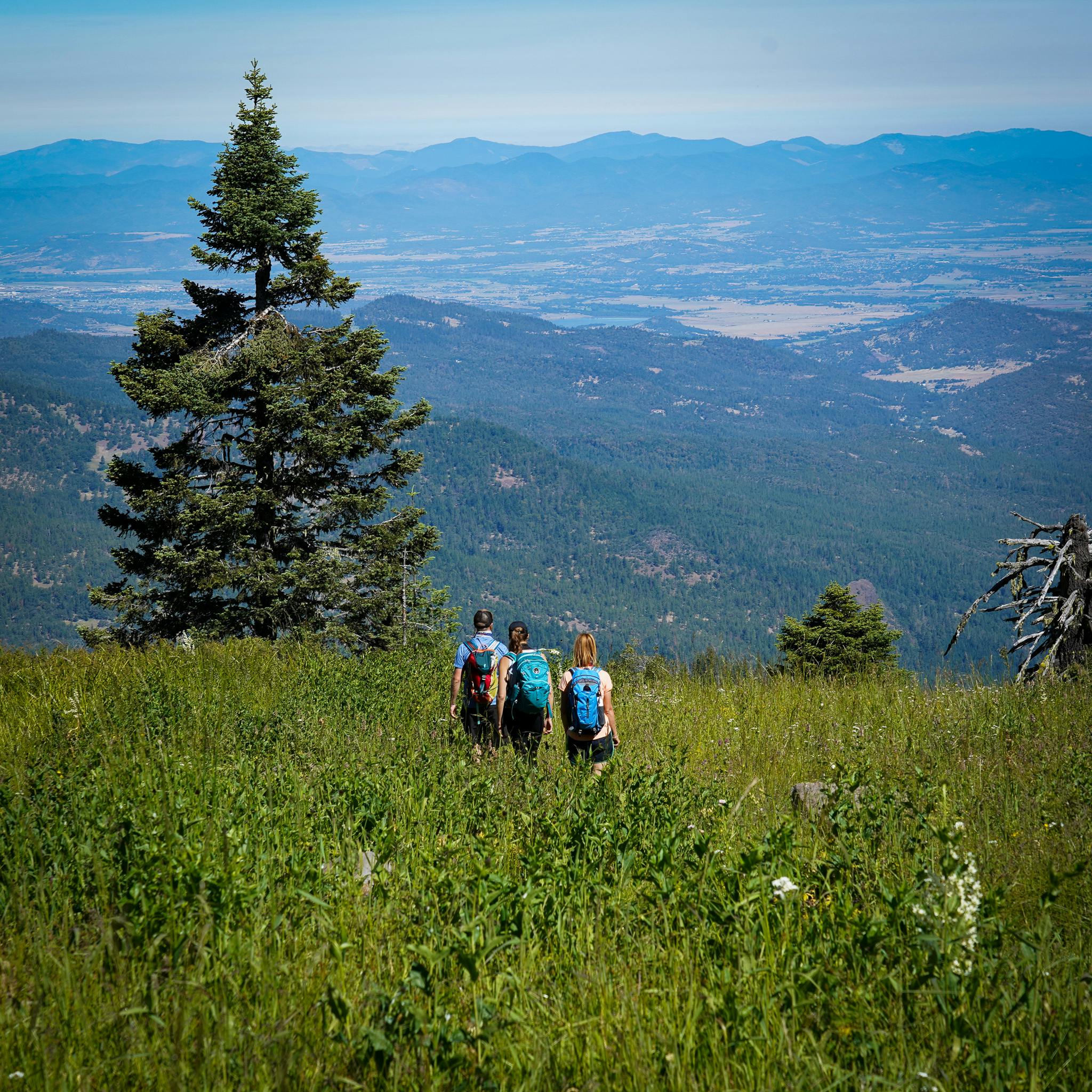 WINE BONUS: After your hike, relax with some wine tasting at nearby Irvine & Roberts Vineyards (1614 Emigrant Creek Road) near downtown Ashland. The entire space is airy and rustically elegant, and the super friendly team adds to a welcoming atmosphere for relaxing and sipping wines on the large outdoor patio. Views of the valley and nearby Grizzly Peak complete the scenery. The winery makes outstanding chardonnay and pinots. We like the 2018 Estate Chardonnay, the 2017 Pinot Noir Estate, the 2017 Elevation Block Pinot Noir, and the 2017 Pinot Noir Convergence. Pro tip: If your idea of hitting the trails includes wine trails, you're gonna love exploring Southern Oregon's wine trails.
Check out the Best Southern Oregon Road Trips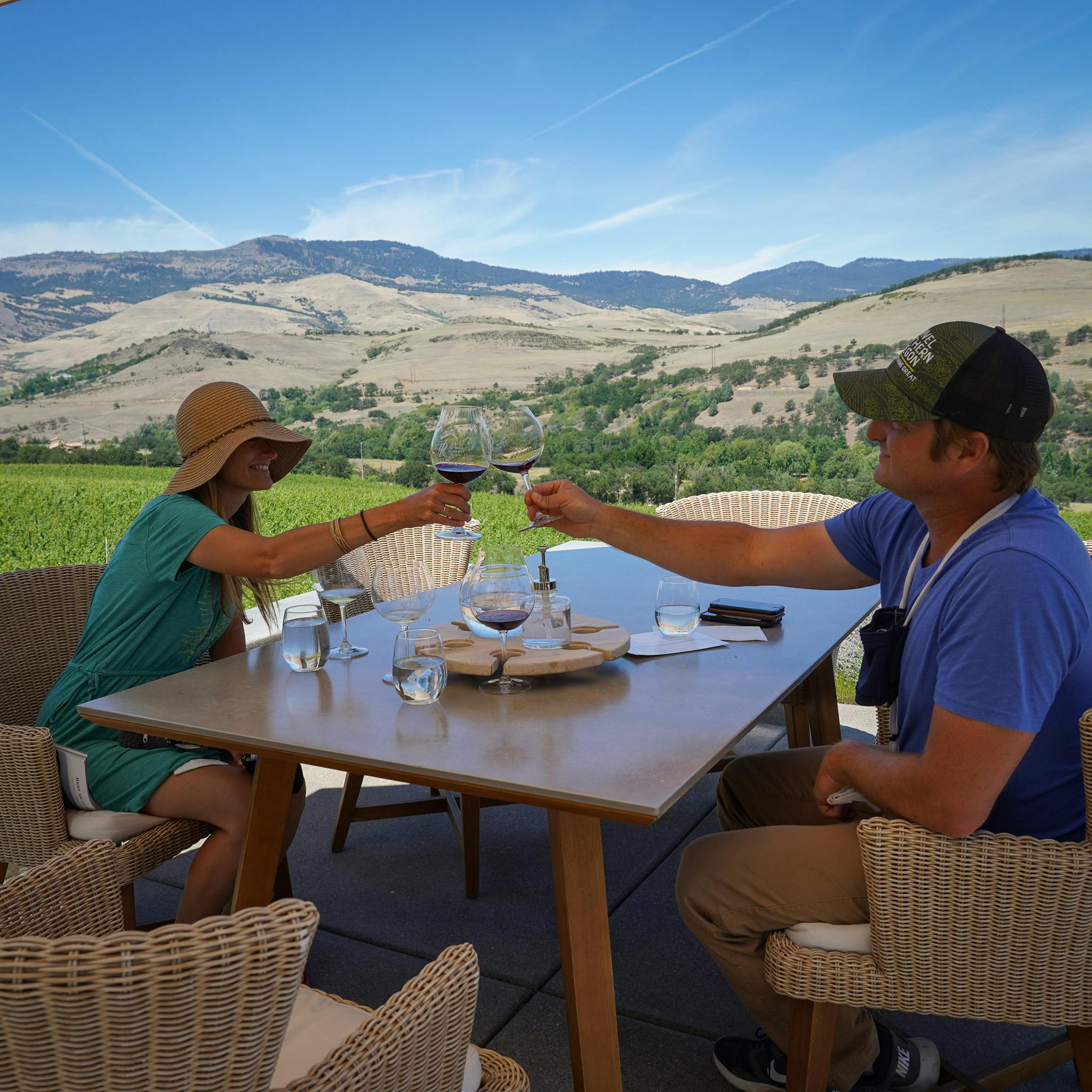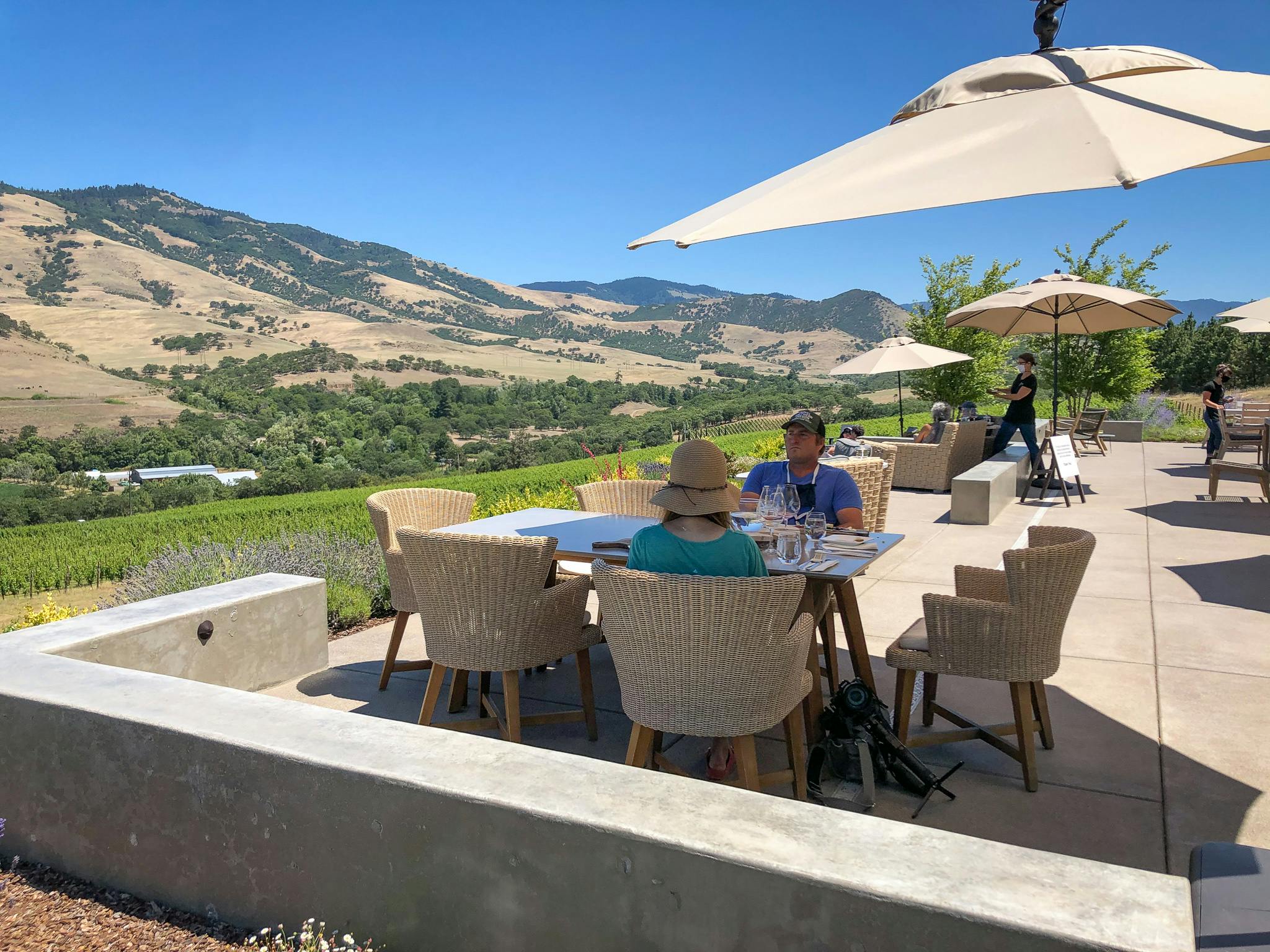 LISTEN TO THE PODCAST: In the episode "Road Trip to Spectacular: National Park, Hot Springs & Hikes" the Weekend Sherpa team discuss their adventures in Southern Oregon and hiking Grizzly Peak followed by wine tasting.
Grizzly Peak trailhead info. Dog-friendly!
2020 Travel: Here's more information on Southern Oregon's health guidelines and updates.
Bring the Outdoors to Your Inbox
Sign up for our weekly email and stay up to date on where to explore in California.
* No spam, that's a funky food!