Waterfall Chaser
Hike to Hunter Creek Falls in Reno and Stay at Kramer's Midtown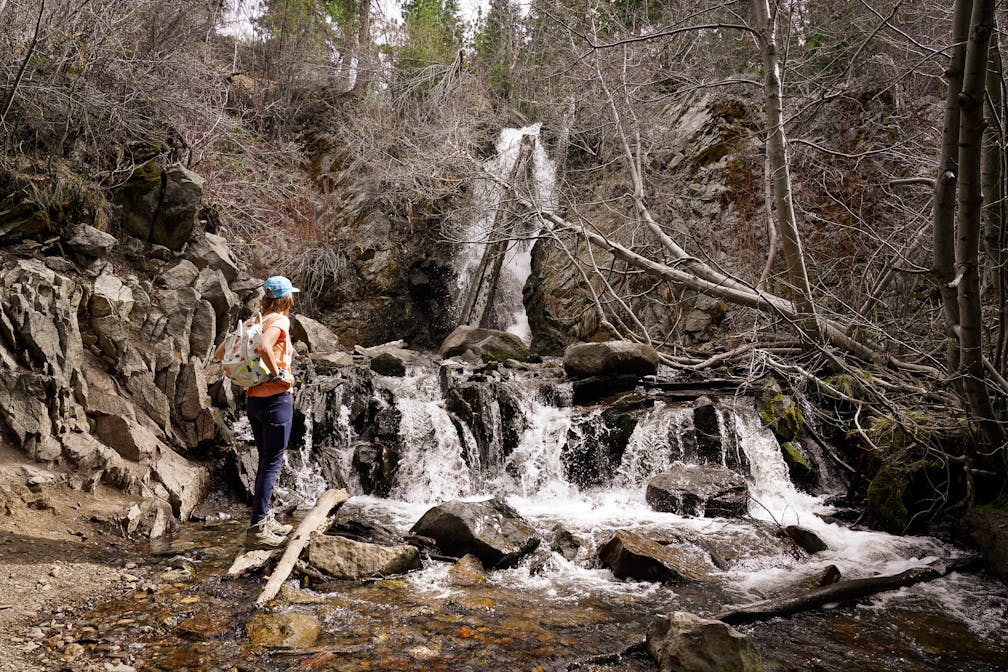 A golden rule for hiking: If you wanna know a top hike to do in an area, ask a local. In Reno, the most likely answer is Hunter Creek Falls, accessible year-round but especially fantastic in spring when the desert peach wildflowers paint the landscape, and the marquee waterfall has snowmelt mojo.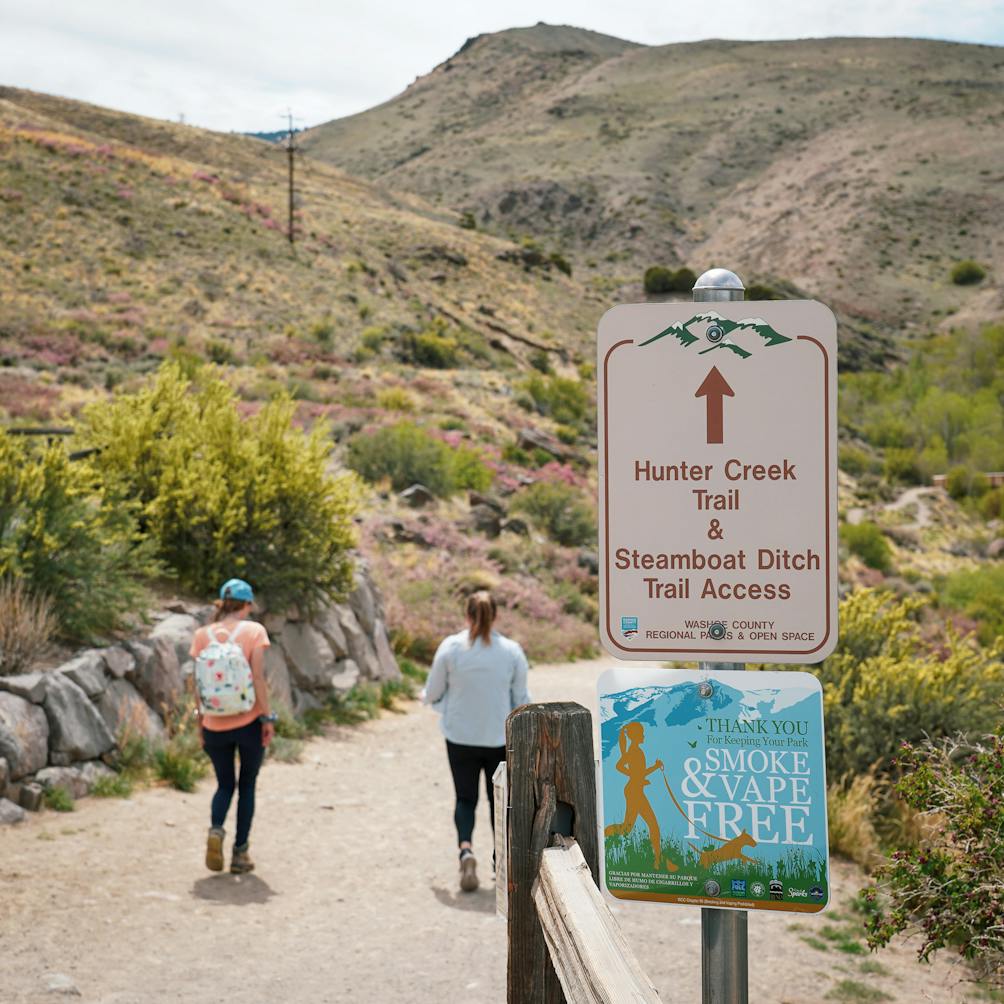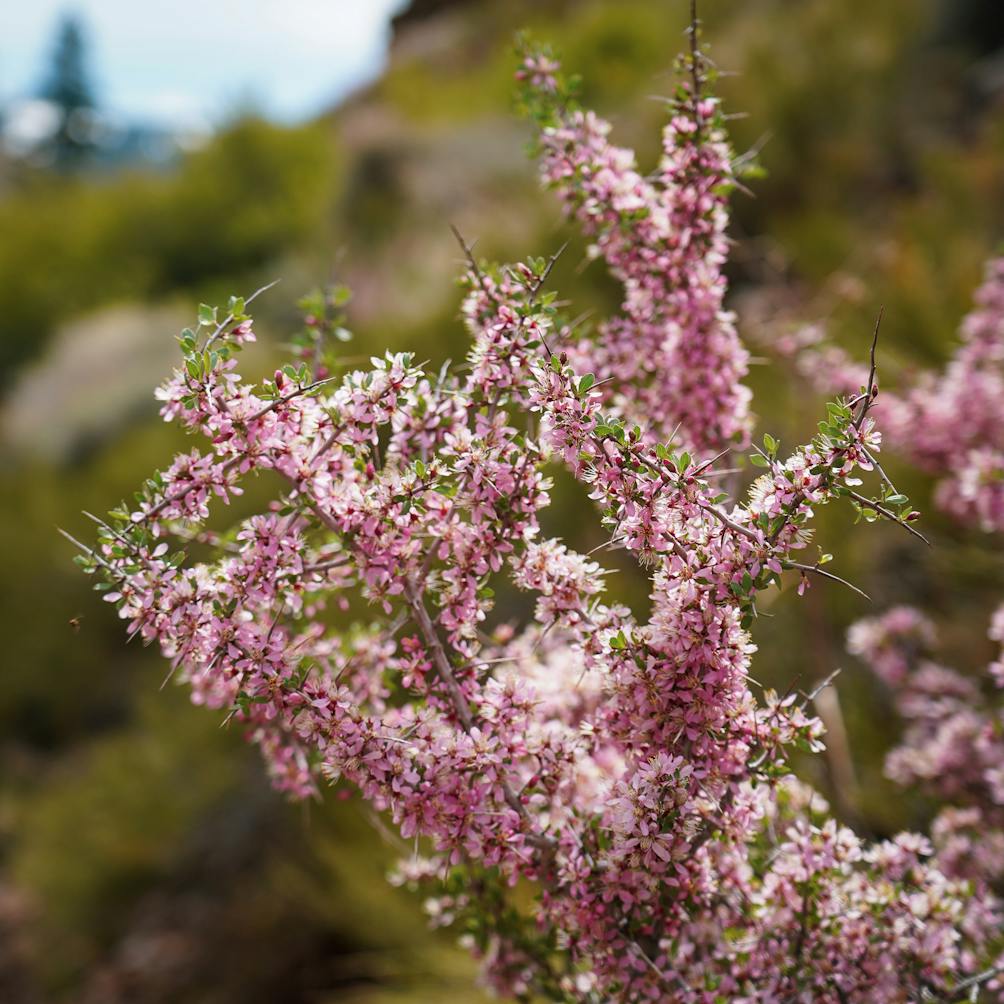 The 6-mile round-trip journey is always interesting, thanks to mixed terrain. First you're hiking along rugged, exposed canyon where green foliage pops with peach florals against rocky amber hills. Then there's a dramatic shift as you get closer to the falls. For the last half mile you'll wander under a canopy of sugar pines.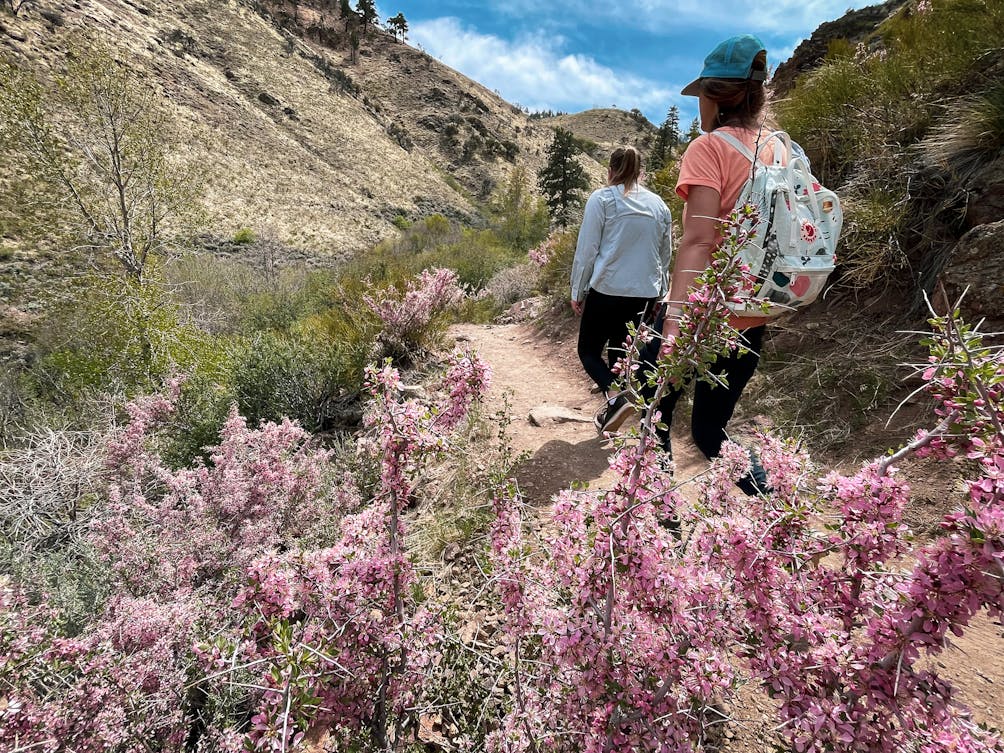 Also cooling? The mist of the falls as you get closer. There are a few places to cross the creek with the help of fallen trees and logs. Be mindful of your footsteps and enjoy the double-tiered oasis in refreshing free flow. Return the way you came and get a great bird's-eye vantage of downtown Reno flanked by mountains in the distance.
Check out the best hikes around Reno!
The trailhead is located at the end of Hunter Lake Rd. in Reno; the road dead-ends at the trailhead. Get an early start. This is a popular trail, and the parking lot fills up by 10 a.m. on weekends. Most of the trail is exposed, so make sure to bring sunscreen and a hat. Bring plenty of water. Always check water depth and flow to ensure safe passage to the base of the falls. Dog-friendly! 
Where to Stay: Midtown Momentum!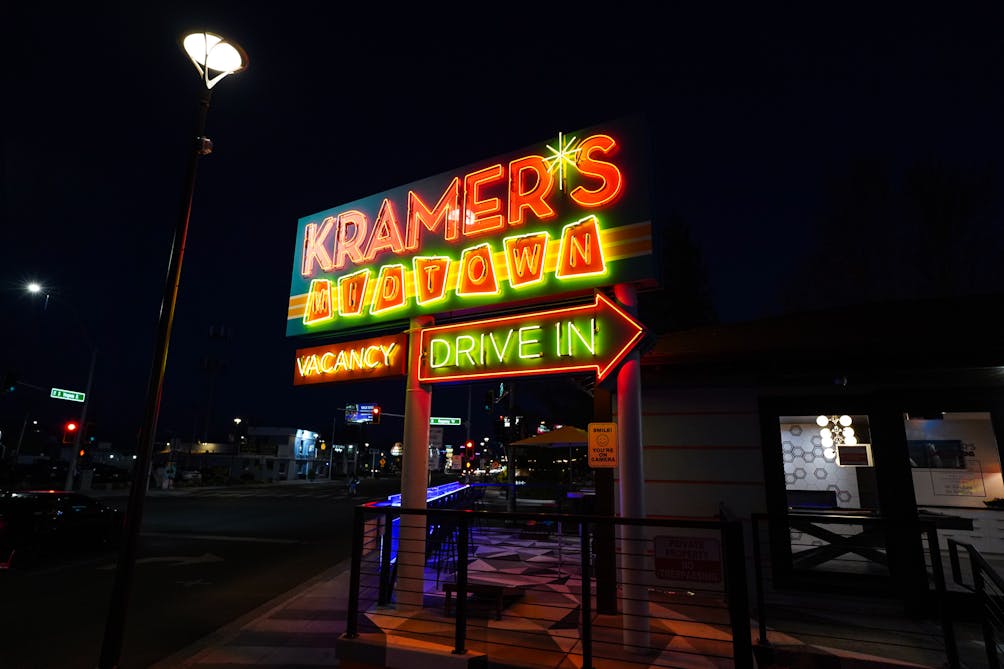 Kramer's Midtown in Reno is a stylishly refurbished boutique motel at an excellent price point. Rooms are contemporary, art-deco, and outfitted with all the requisites for a comfortable stay: nice TV, kitchenette, and a modern sofa bed that—go figure—doubles as your sofa and your bed. The on-site clubhouse has cornhole, a pool table, main TV, and morning coffee.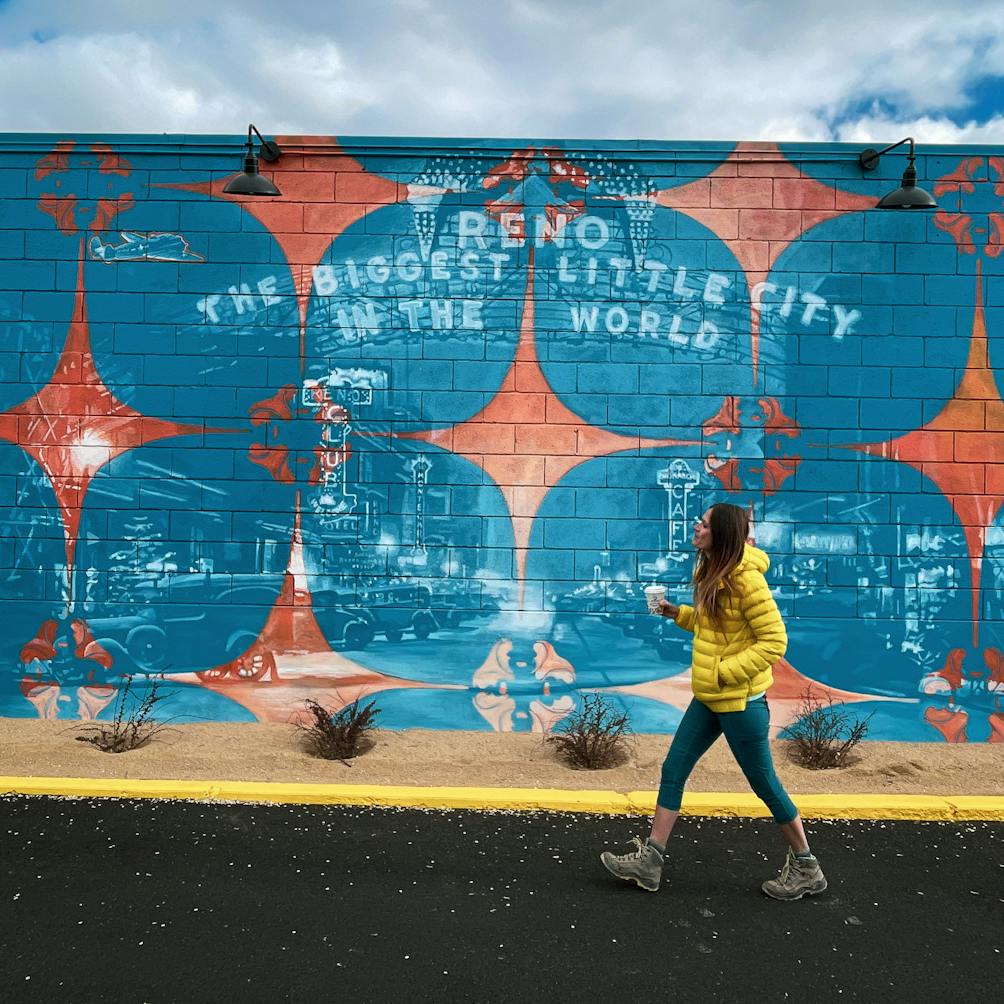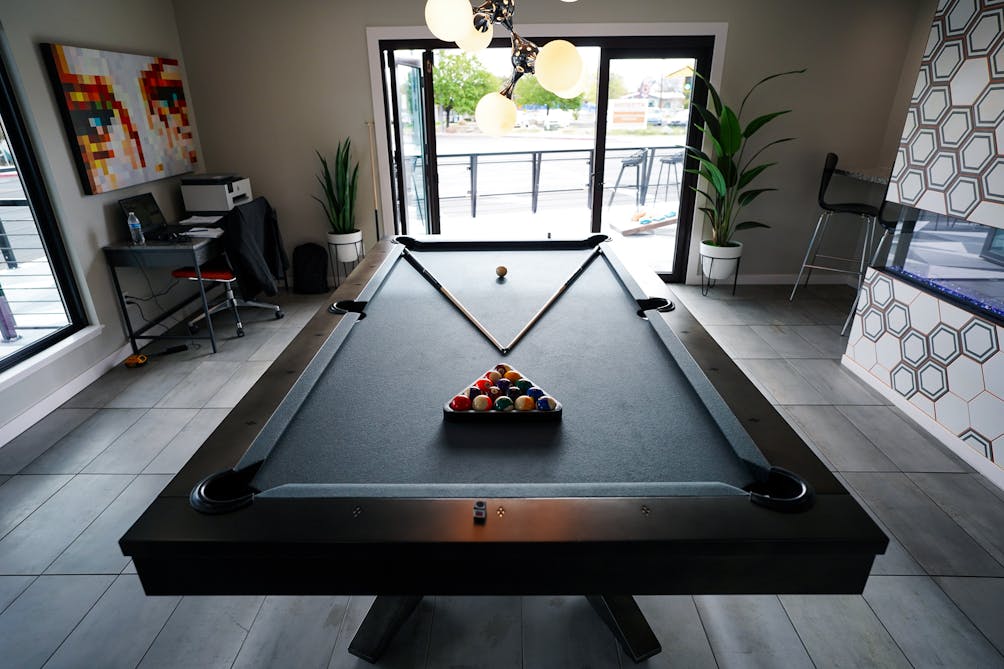 Kramer's location lets you walk to all the fun stuff in Midtown, which right now has all the momentum, filled with artisan eateries, upscale bars, and independent boutiques. For breakfast, head to Midtown's phenomenal Perenn Bakery.
Check out all of the awesome lodging options in Reno.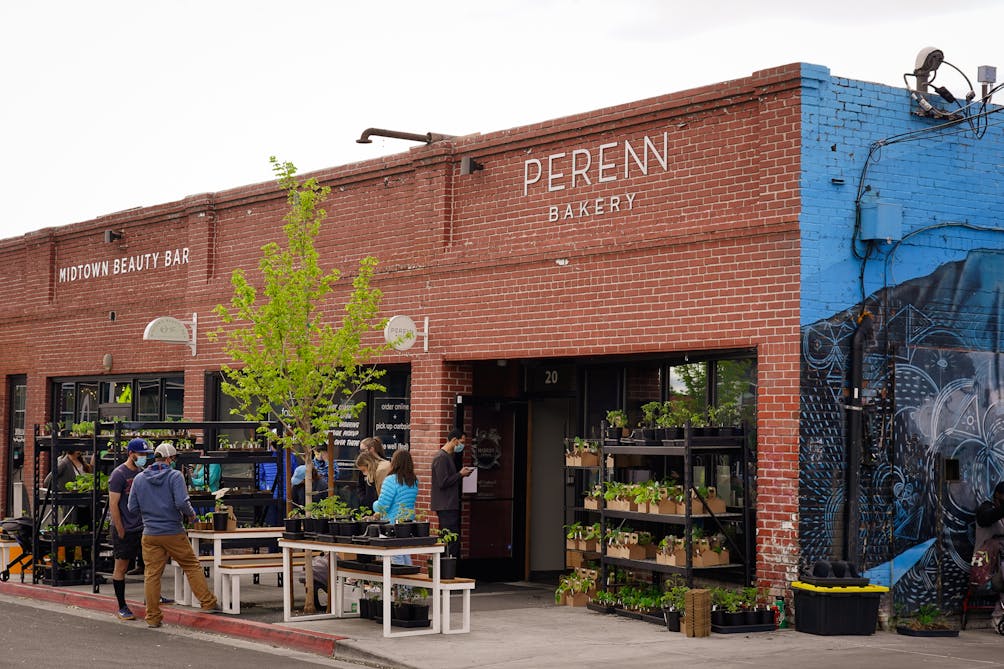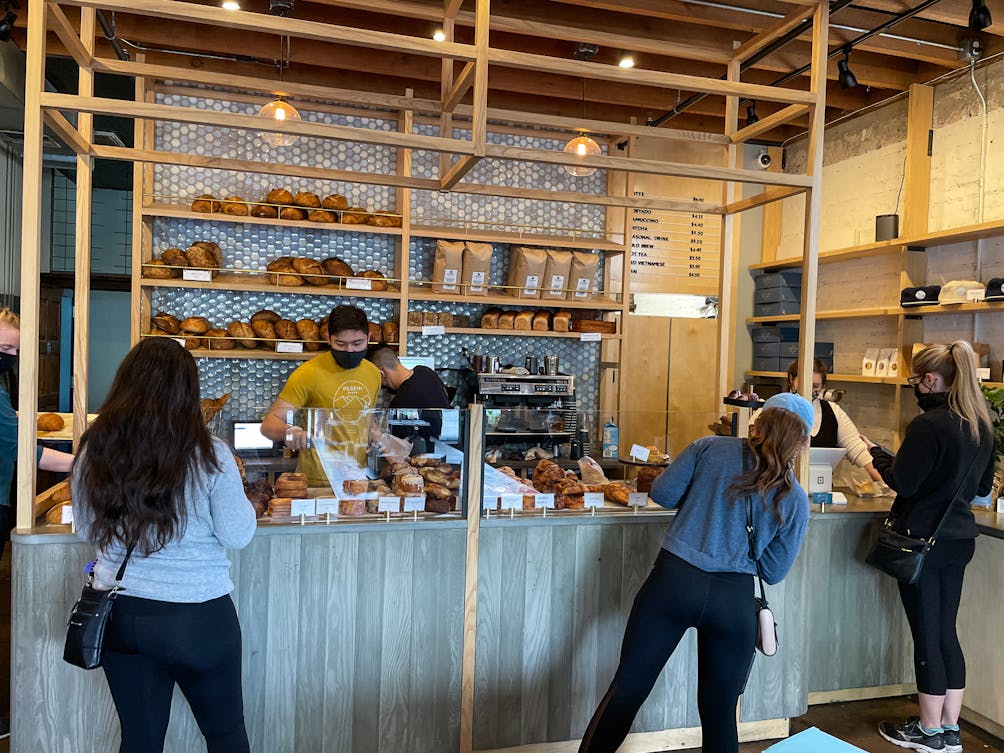 Tasty dinner and sweet treat options include Homegrown Gastropub and the Arch Society, Reno's only dessert bar, where you can order a delicious milkshake spiked with various liqueurs or Tahoe Blue Vodka. Yes, please!
Bring the Outdoors to Your Inbox
Sign up for our weekly email and stay up to date on where to explore in California.
* No spam, that's a funky food!