El Lobo
Hike to Lobo Canyon on Santa Rosa Island in Channel Islands National Park Southern California
In September 2016 on Santa Rosa Island, scientists unearthed a roughly 13,000-year-old, fully intact mammoth skull—tusks and all. The region of the island where this significant discovery was made is also where feral horses roam airy pastures, released after cattle operations halted here in 1998. Embark on a 13-mile (round-trip) hike that takes you across this part of Santa Rosa Island's interior, down a canyon, and along a spectacular coastline of cliffs, coves, and tide pools. The path delivers you to the sea mouth of Lobo Canyon, a steep passage of sculpted sandstone, verdant plant life, and a spring-fed creek draining to the Pacific. From the campground, make for the Vale & Vickers Ranch Complex near the pier, a testament to the island's 150-year legacy of sheep and cattle ranching. You'll head west on Smith Highway, a dirt road climbing into grassy highlands rolling north to Carrington Point and bordered to the south by Windmill Canyon. This is where you might spy free-range horses.
After a long stretch exposed to sun and wind, the road dives into Lobo Canyon and links to a narrow footpath leading 1.5 miles to sea. Marvel at the lushness and vivid mash-up of flora at canyon bottom: moss-covered oaks and toyon; succulents and wildflowers; cactus growing on a boulder above cattails. The geography of Lobo astounds even more. In sections, wind and water have sculpted sandstone and siltstone bedrock into intricate shapes, including honeycomb patterns called tafoni. (Don't miss a lateral trail about two-thirds in, exploring a slot canyon.) At the coast, continue on a sandy path westward for 0.5 mile to reach a magnificent cove at the mouth of Cow Canyon. Stratified white-orange cliffs rise above wave-battered rock shards tinted with guano and green algae. From here, scrambling up the closest ridge leads you to a jeep path running west of Lobo and roughly parallel. Follow it south for two miles to reunite with Smith Highway near the trailhead.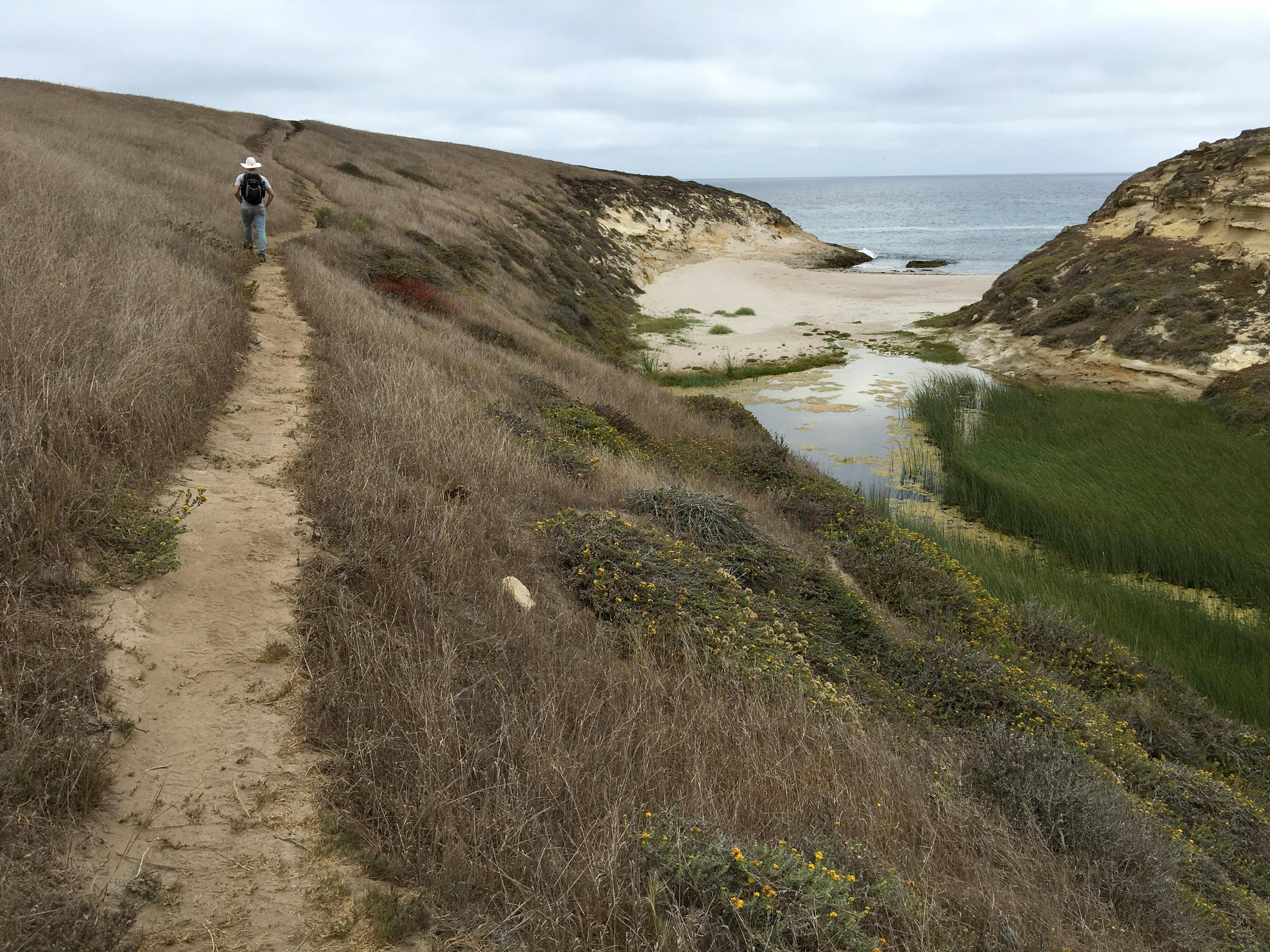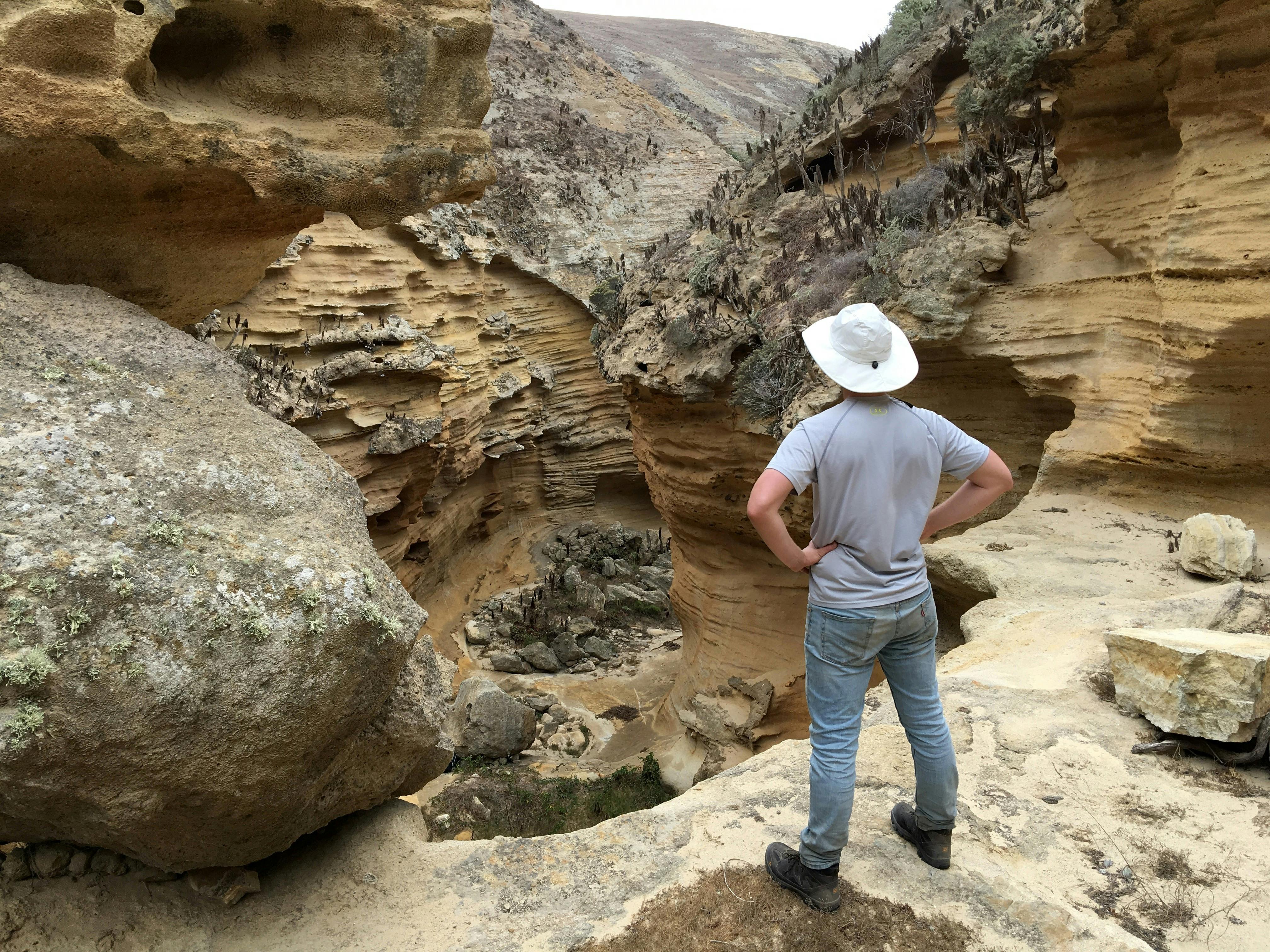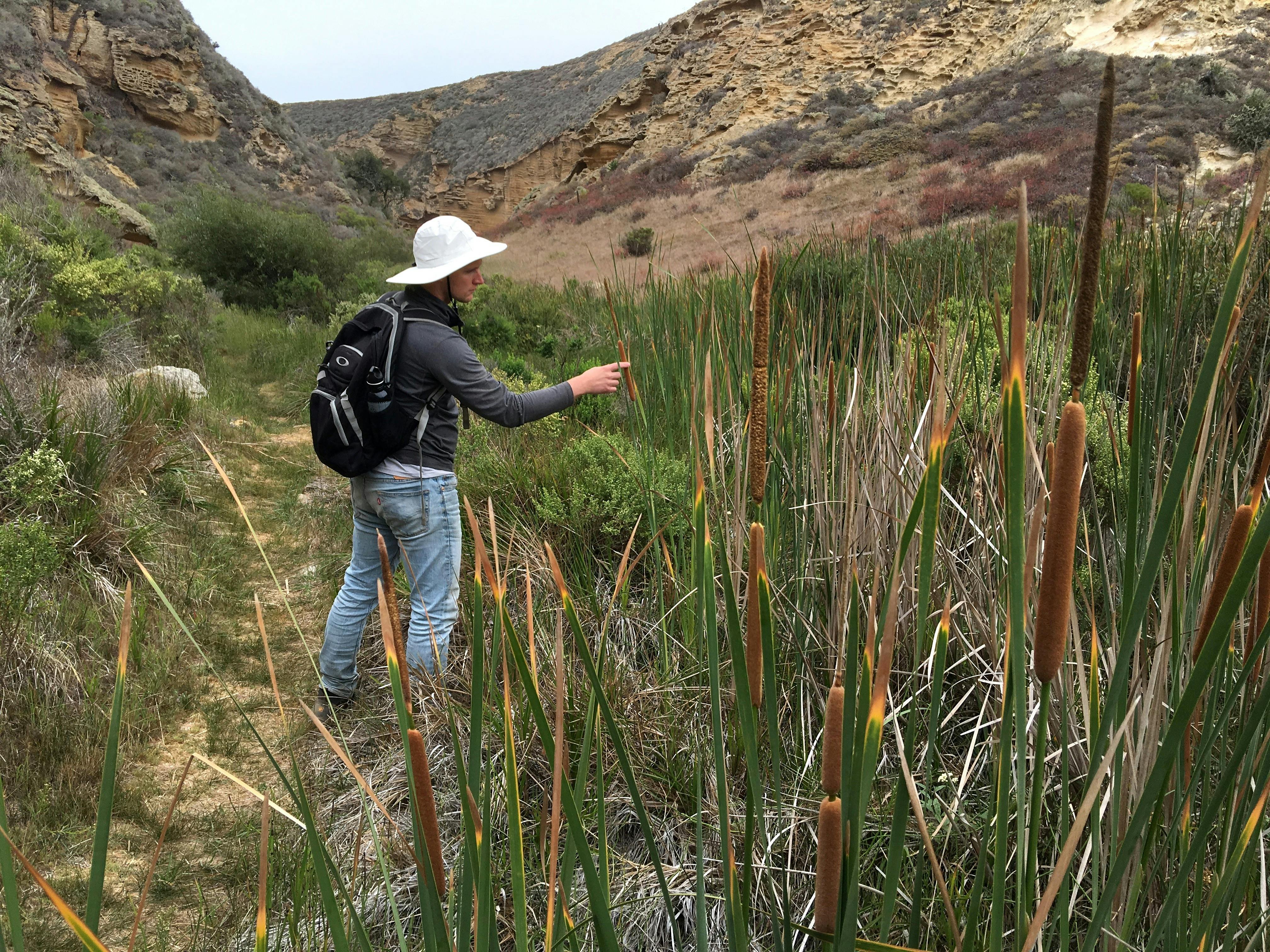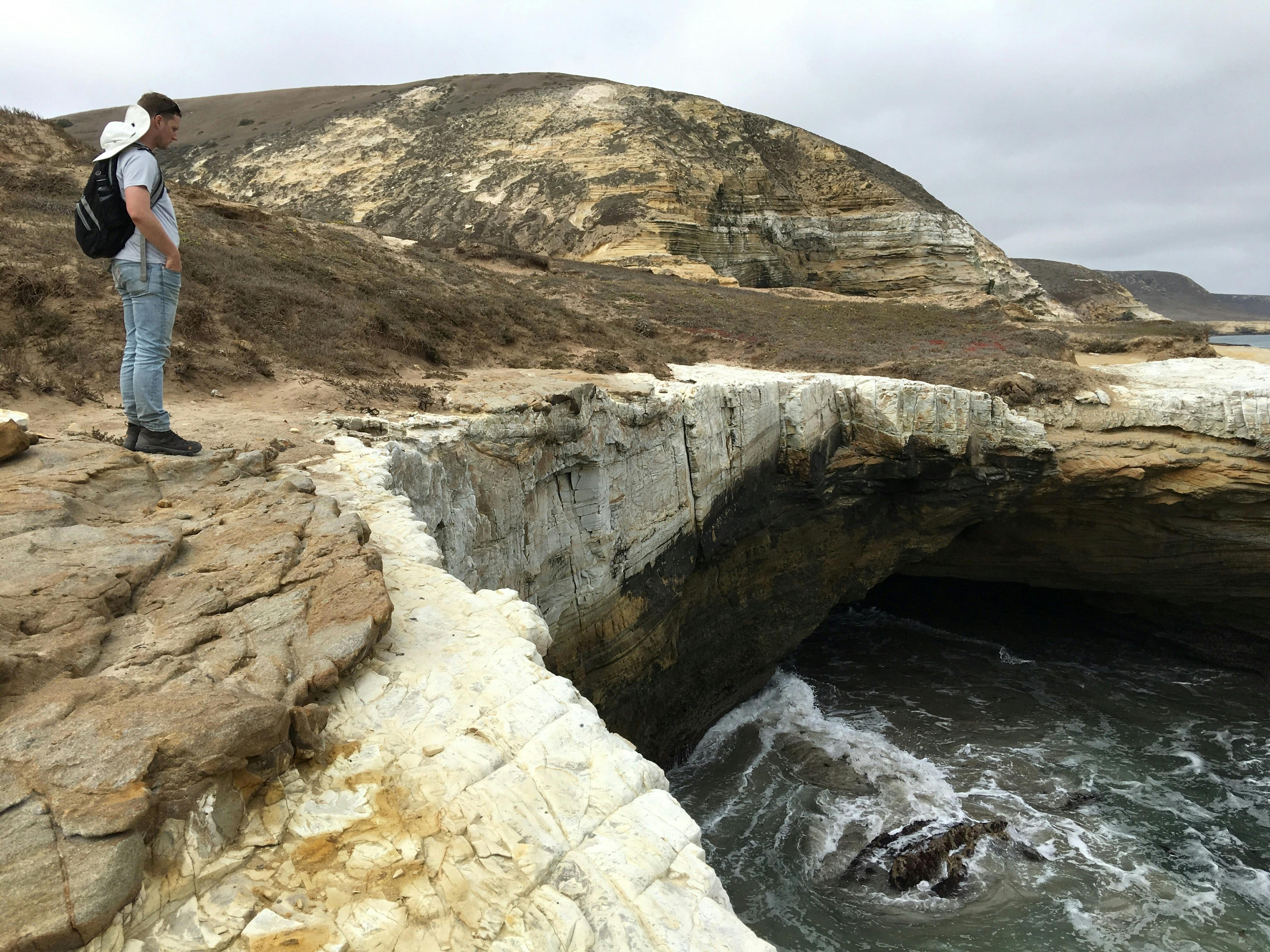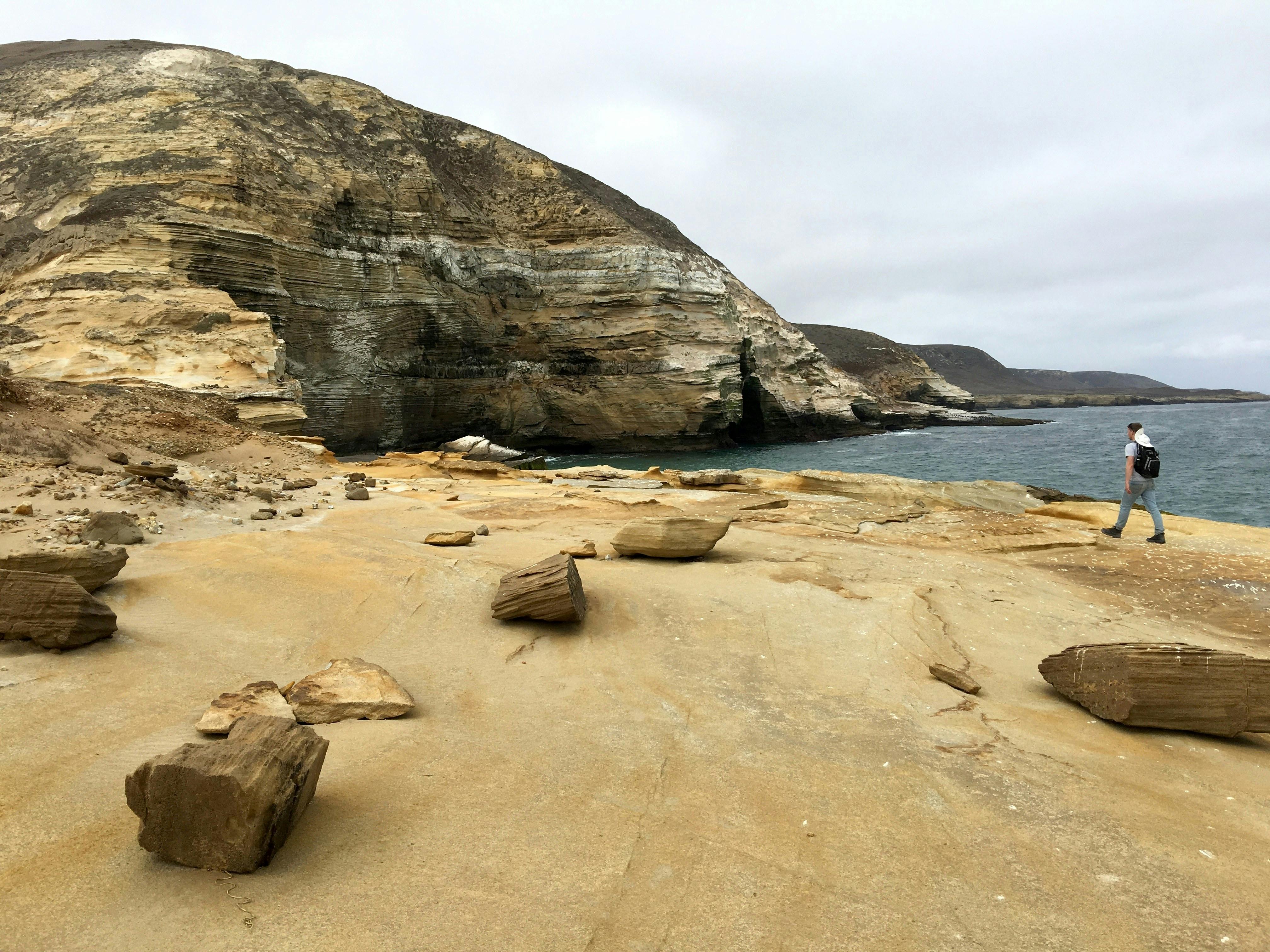 TIPS: If winds are extreme, you might be better off returning via Lobo Canyon. Hikers can sometimes hitch a truck ride to the canyon trailhead when naturalists lead guided tours there.
CAMP: The island has only one established campground, located 1.5 miles south of the pier, and situated in Water Canyon, just a few hundred yards inland from the beaches of Bechers Bay. The camp has 15 sites—each with a wooden wind shelter, picnic table, and food storage locker (owing to the thievish island fox)—plus an impressive solar-powered outhouse with warm water and an outdoor sink basin. $15 per night. Reserve a site.
Book boat passage to Santa Rosa through Island Packers, the park's only concessionaire, which will ferry passengers to the island two or three days a week until November 20. Schedule and fares on their site. No dogs.
Bring the Outdoors to Your Inbox
Sign up for our weekly email and stay up to date on where to explore in California.
* No spam, that's a funky food!