Getting Salty
Hike to Salt Creek Beach in Dana Point Southern California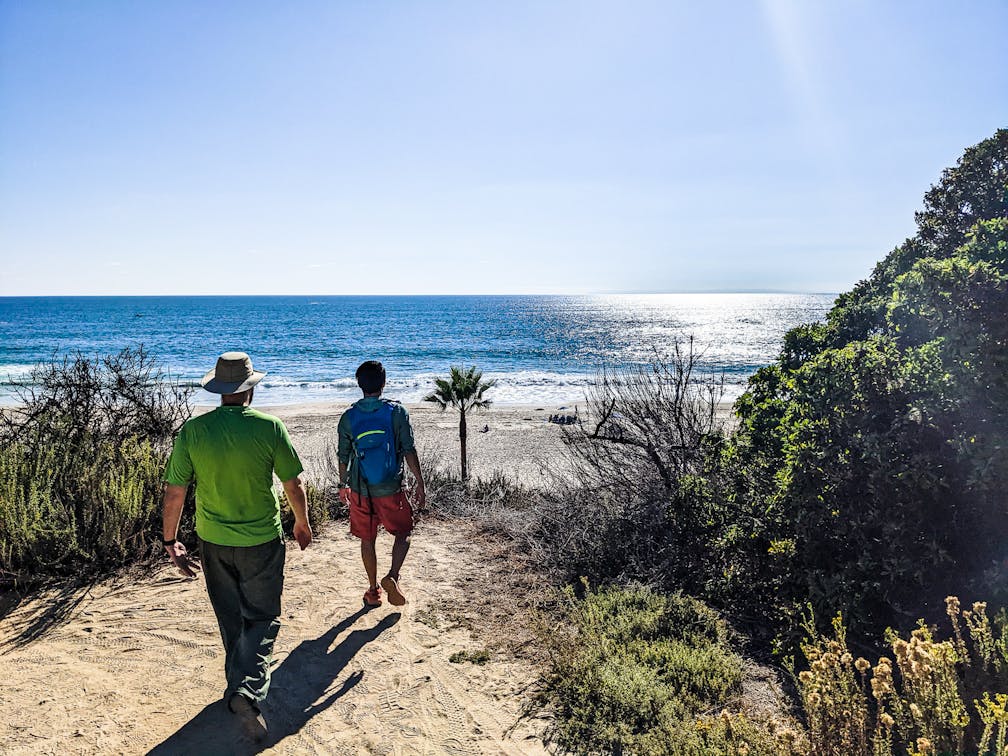 Long walks on the beach are great, but what about long walks to the beach? The 7.7-mile (round-trip) Salt Creek Trail from Chapparosa Park in Laguna Niguel to the beautiful Salt Creek Beach in Dana Point is one of the best in Orange County. Enjoy a segment of this phenomenal urban connector on foot or wheels that offers a great out-and-back workout, serene canyon views and, of course, that gorgeous coastline.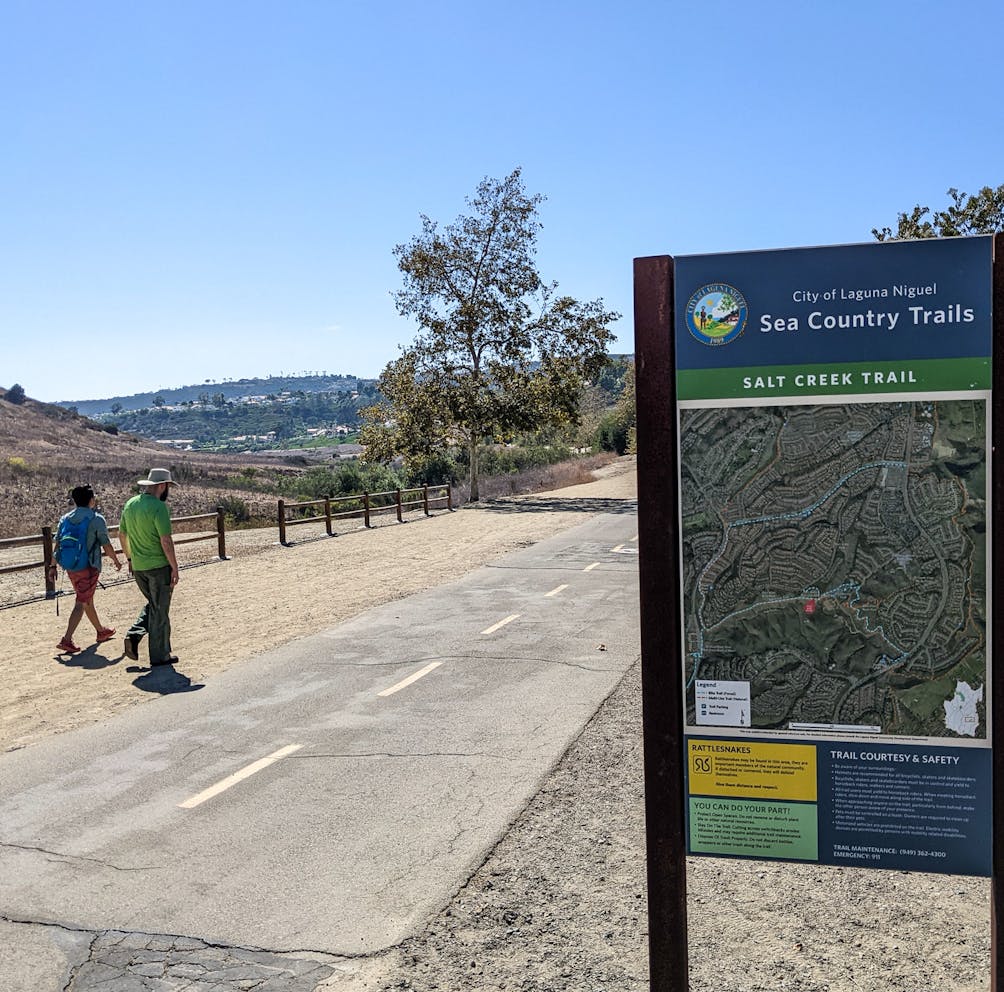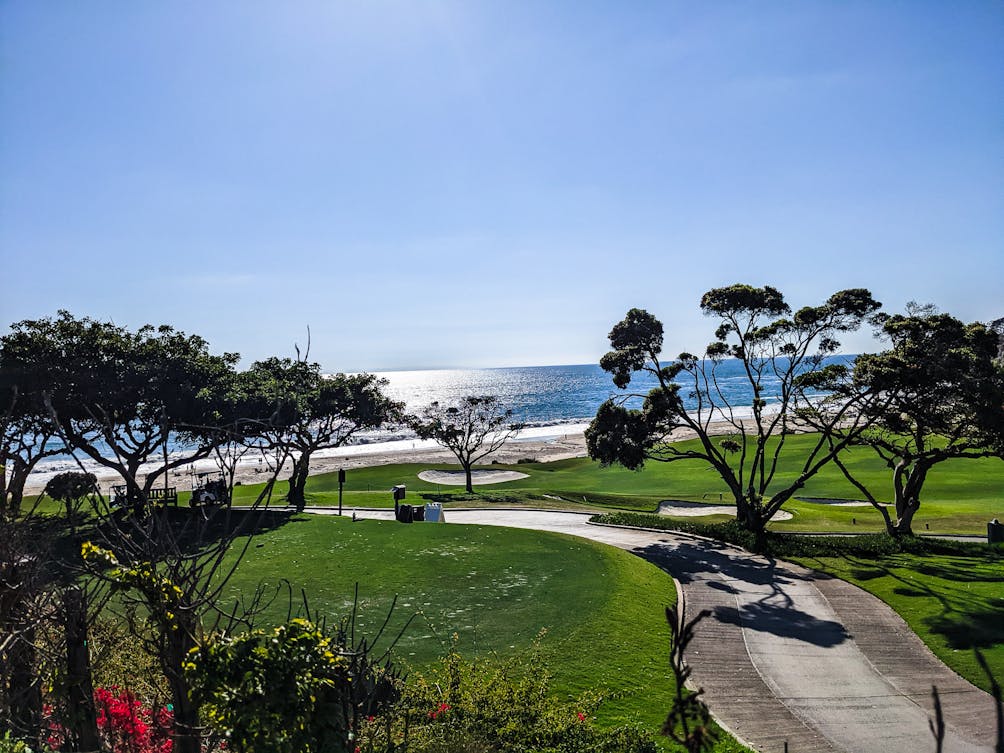 Park in the lot at Chapparosa Park and find the paved two-lane trailhead at the southwestern edge of the park. You're immediately greeted with expansive vistas of surrounding rolling hills and suburbia, and soon you'll realize these are pretty constant throughout your gradual descent to the sand. While the trail is mostly exposed, it's a gentle 3.85-mile walk that features a variety of spots to stop at under sycamores, eucalyptus, and even pine trees. There are also multiple benches looking over the canyon and featuring interpretive signs detailing local ecology and history; the path is named after the salt creek that runs through this green corridor.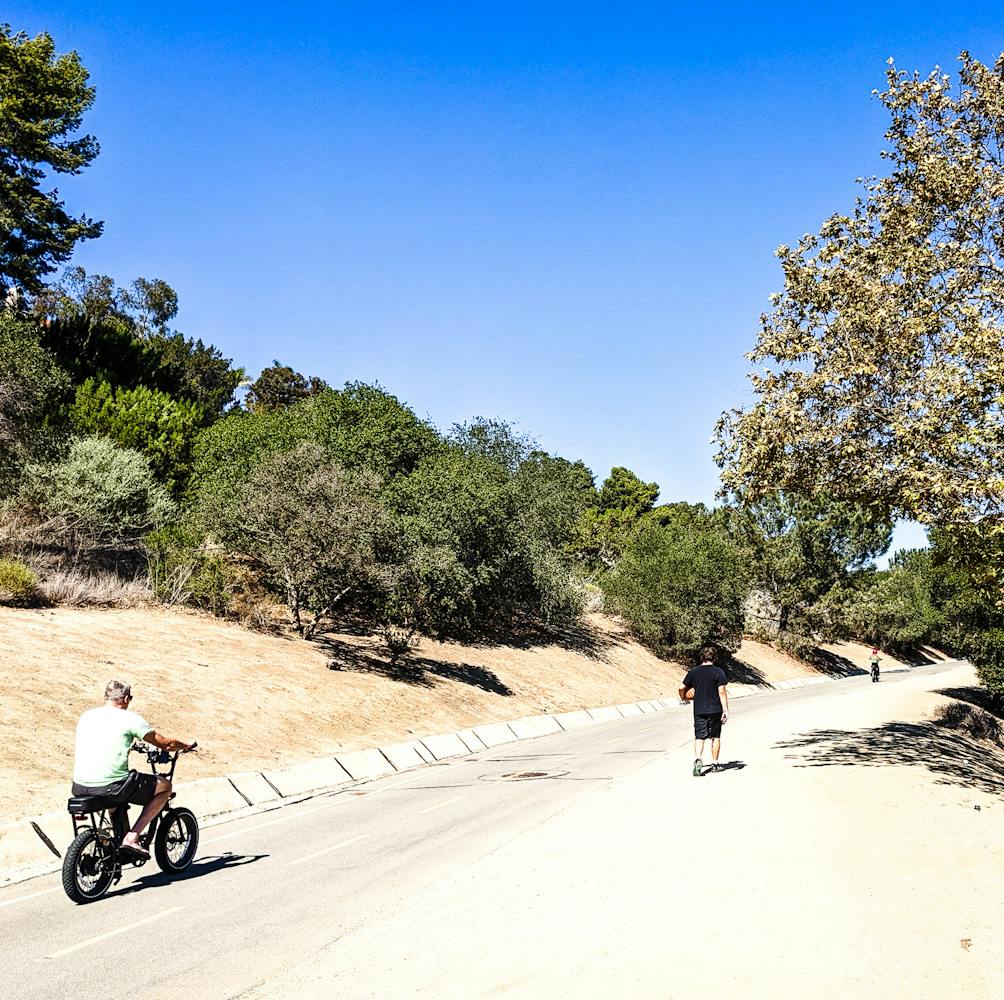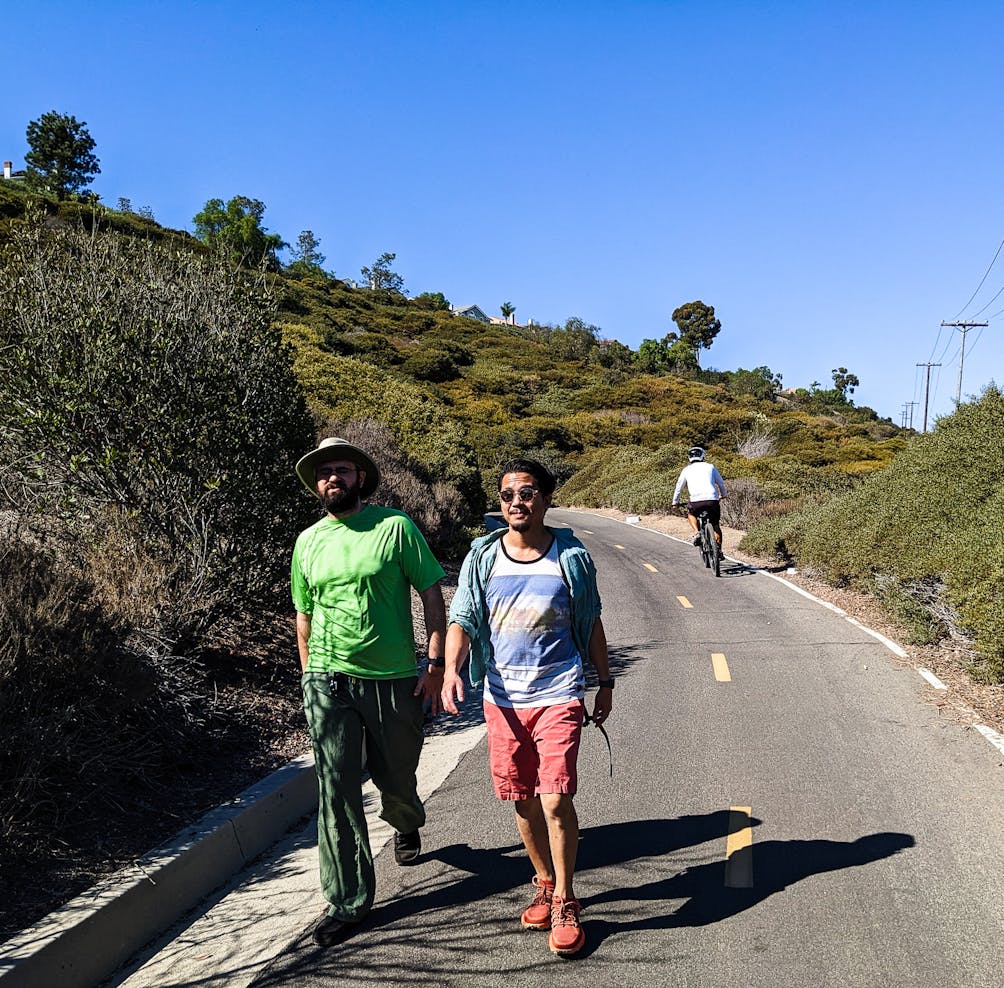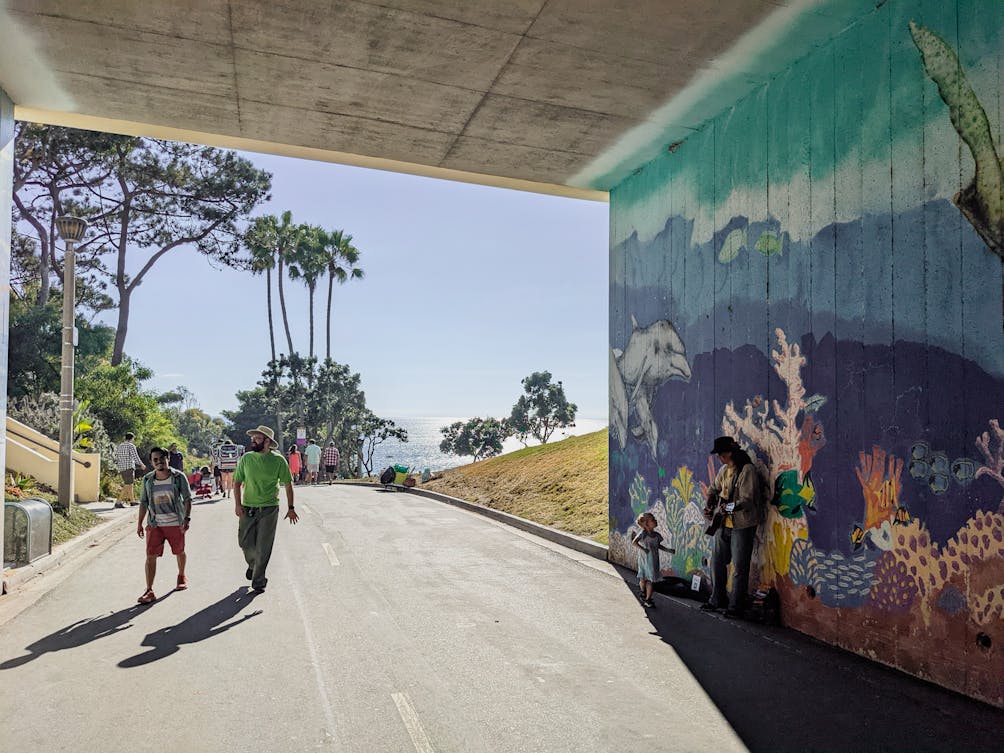 Search the skies for red-tailed hawks and the path for scurrying quail and lizards as you continue strolling downhill. At about the 1.5-mile mark, you reach a junction with Niguel Road Park. Head left and, when in doubt, always follow signs for the beach. You'll also pass through your first tunnel—which are excellent features throughout the journey so you don't have to cross the roads—and gain a little elevation during a short climb past some willows. The trailside vegetation gets thicker here too.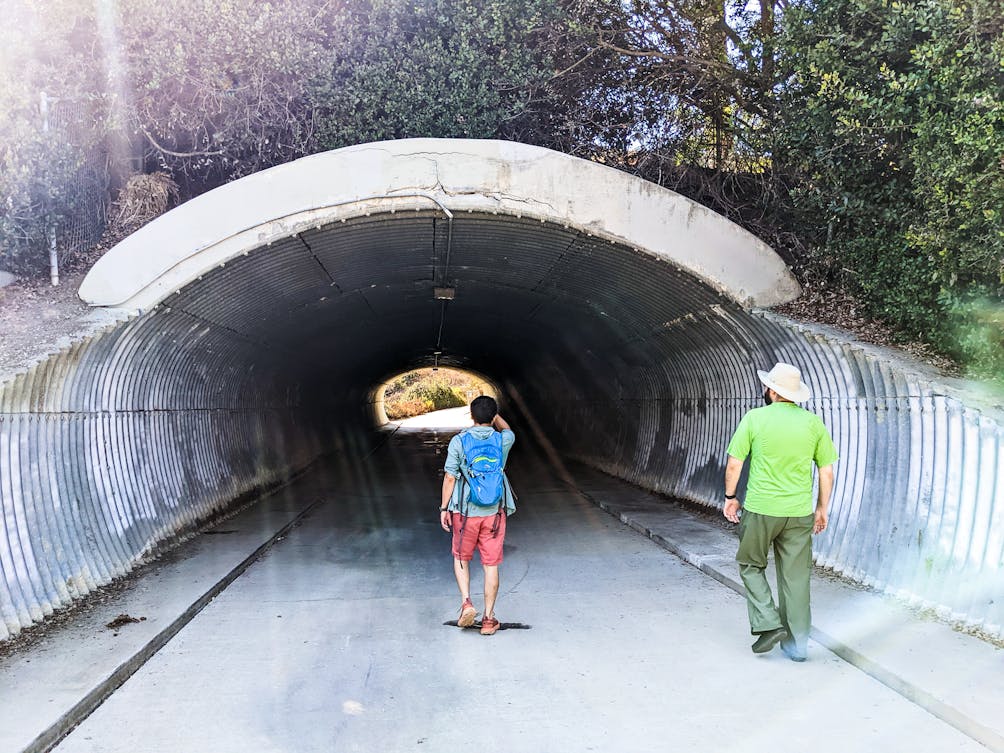 After an underpass, a golf course appears on your left—the striking green in stark contrast with the dry browns during summer. You'll also get a nice patch of bright yellow blooms of California brittlebush here too, and soon reach a charming wooden bridge leading to the Monarch Beach Resort (there's a restaurant open to the public here).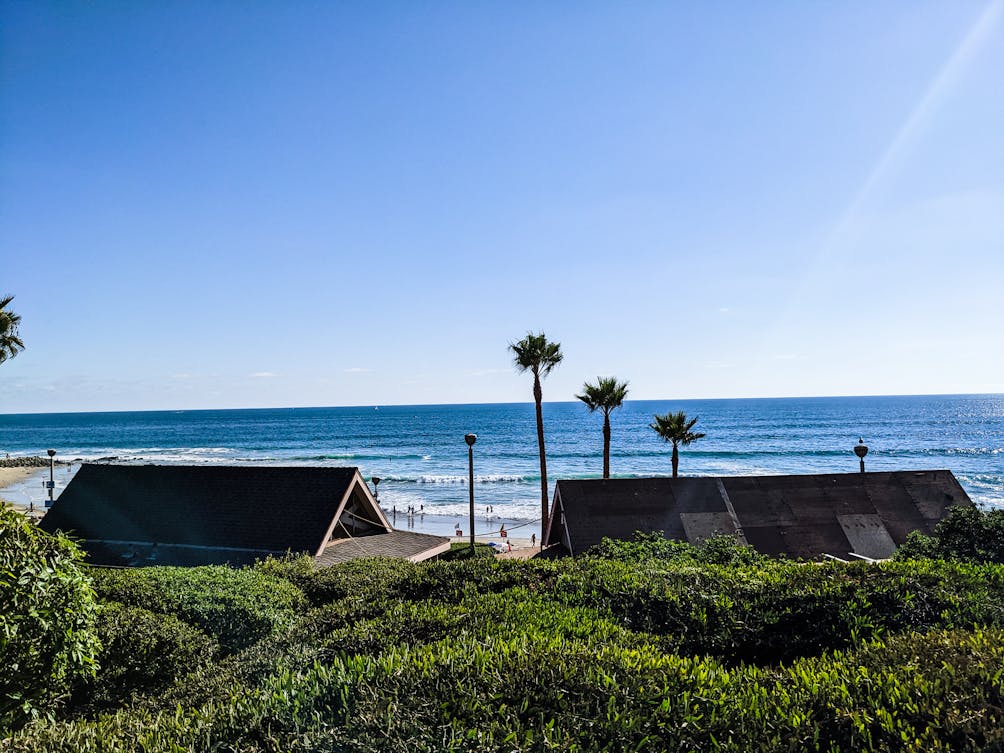 Continue on through another tunnel as you reach the most stunning section of the trail. Salt Creek Beach finally comes into clear view just beyond the golf course, as the trail is framed by aloe and Indian paintbrush that adds to the beauty. There are multiple dirt paths leading down to the beach, but continue forward, where towering bluffs provide an awesome backdrop.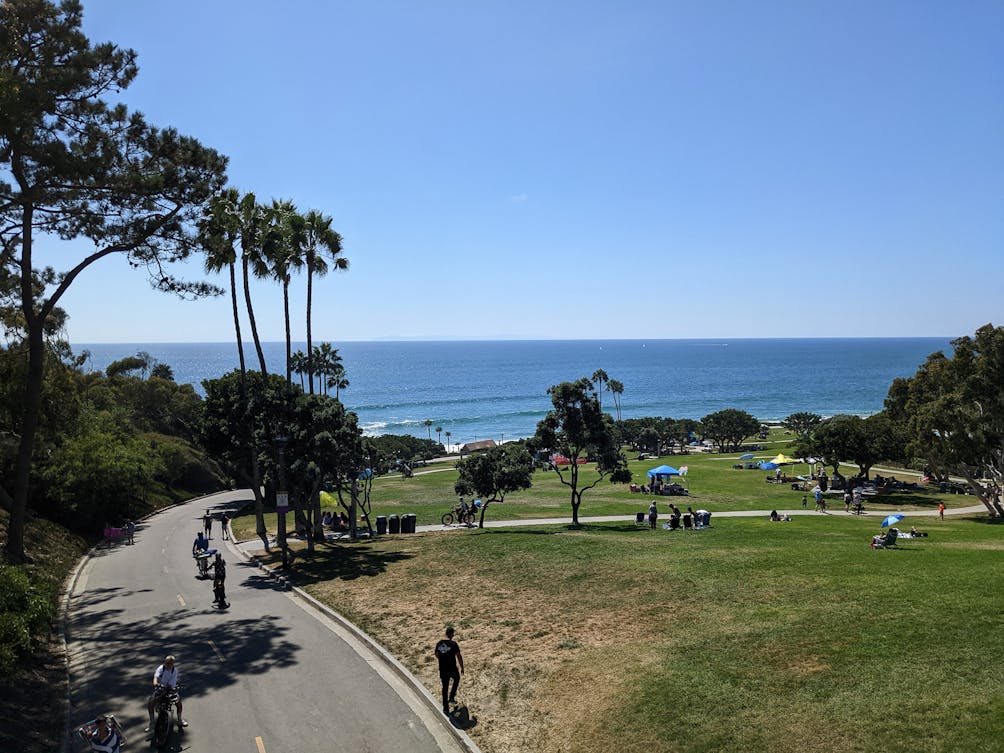 You'll soon reach a welcoming stretch of palm trees and a huge sloping green park, where many folks post up, just steps away from the sand. Here is a great place to jump in the ocean or enjoy a picnic before you turn around and…go uphill back to your car! But hey, don't be salty, you can always drive back to the beach!
BONUS: Grab beer and food, or brunch (weekends), at nearby at Project Social.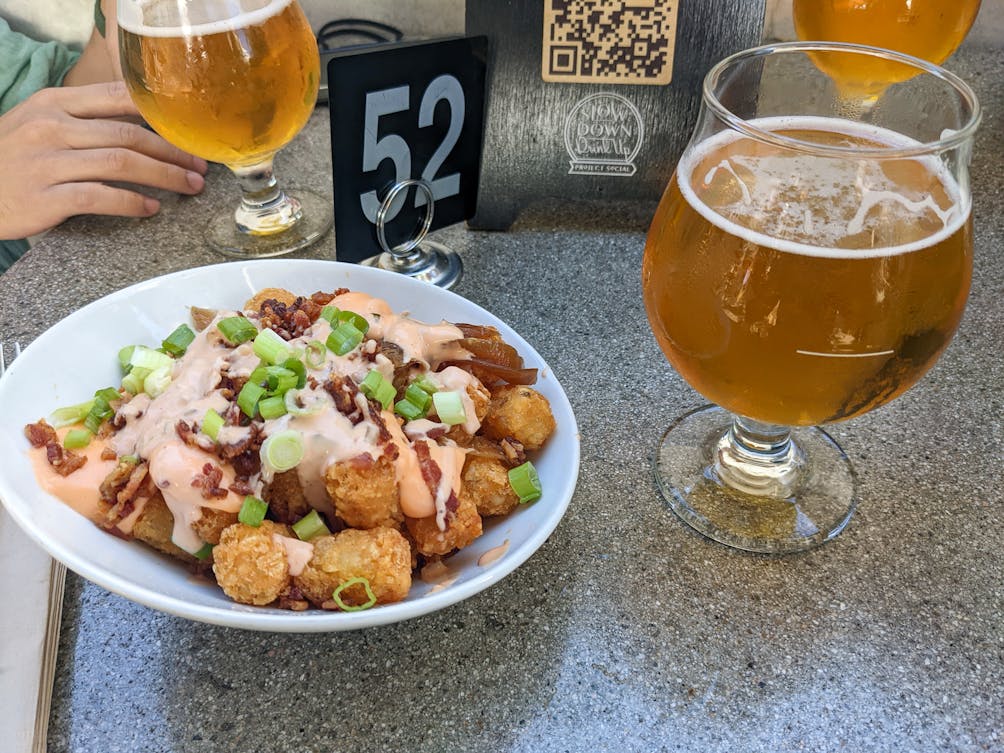 To get to the Salt Creek trailhead at Chapparosa Park, take the I-5 to the Avery Parkway exit. Go west on Avery and make a quick right on Camino Capistrano, followed by a left on Paseo de Colinas, which continues west for 1.3 miles. Then, turn left onto Golden Lantern Road and after 1.4 miles, turn right onto Chapparosa Park. After half a mile find parking between the baseball field and a park.
Story and photos by Matt Pawlik, @mattitudehikes
Bring the Outdoors to Your Inbox
Sign up for our weekly email and stay up to date on where to explore in California.
* No spam, that's a funky food!