Good Heavens
Hike to the Top of Angel Island's Mount Livermore
Well, "Angel's Landing" is already taken, but it would make a good name for the top of Angel Island. Instead, it's Mount Livermore, which is cool too because it's named after conservationist Caroline Livermore. She led the campaign in getting this angelic piece of land designated as a state park in the early 1960s. The 4-mile (round-trip) hike to the top offers Bay-mazing scenery.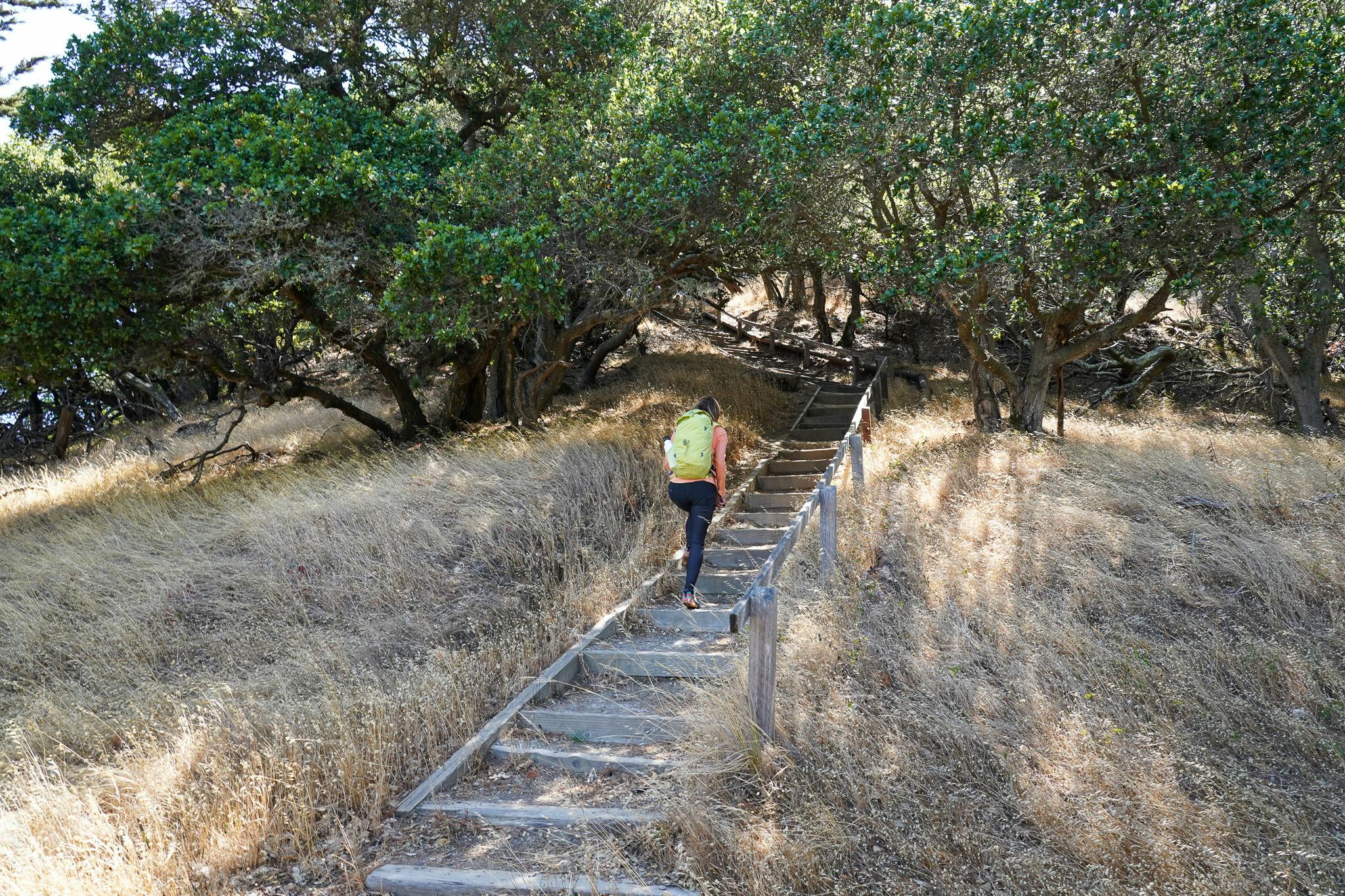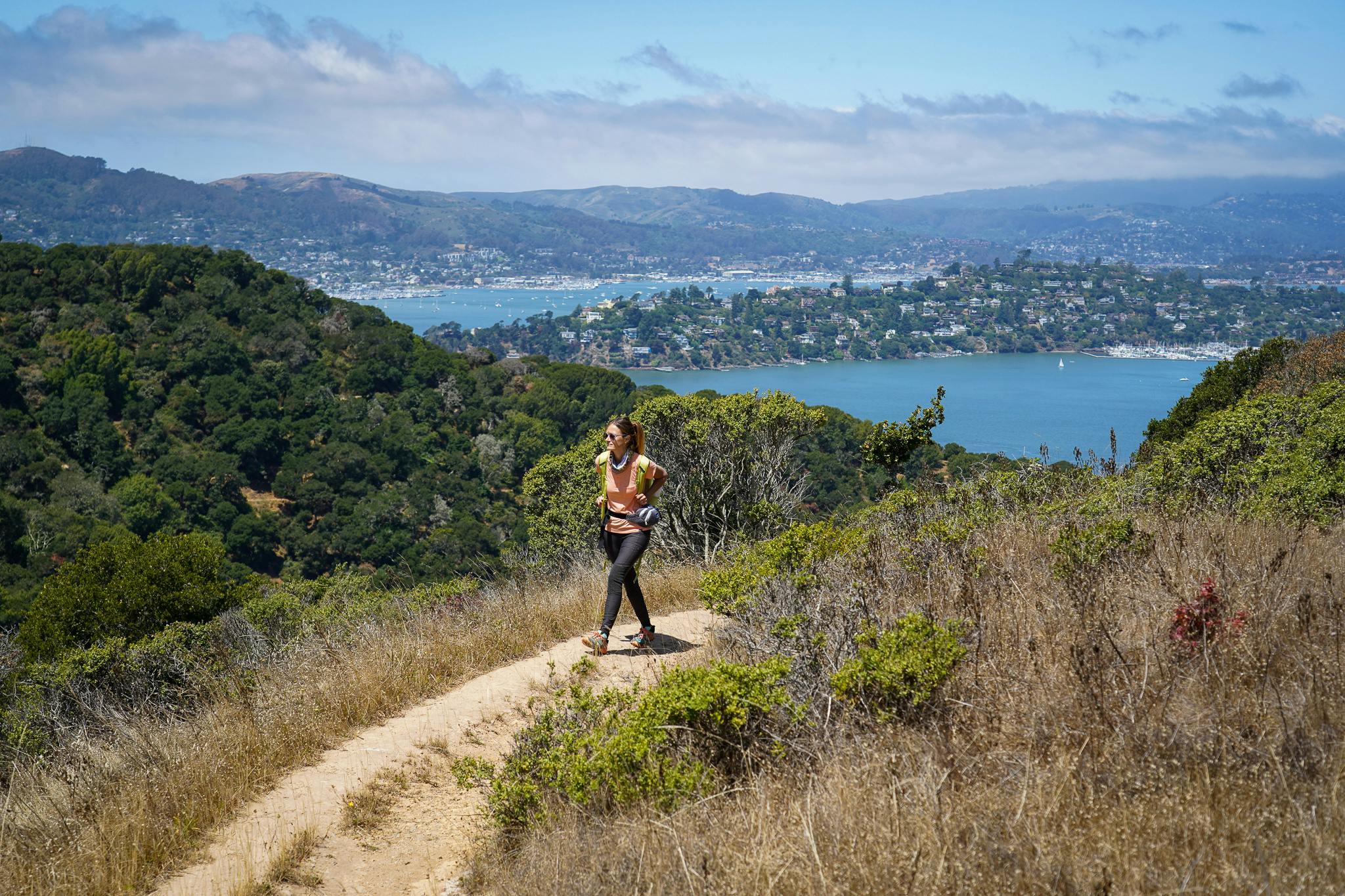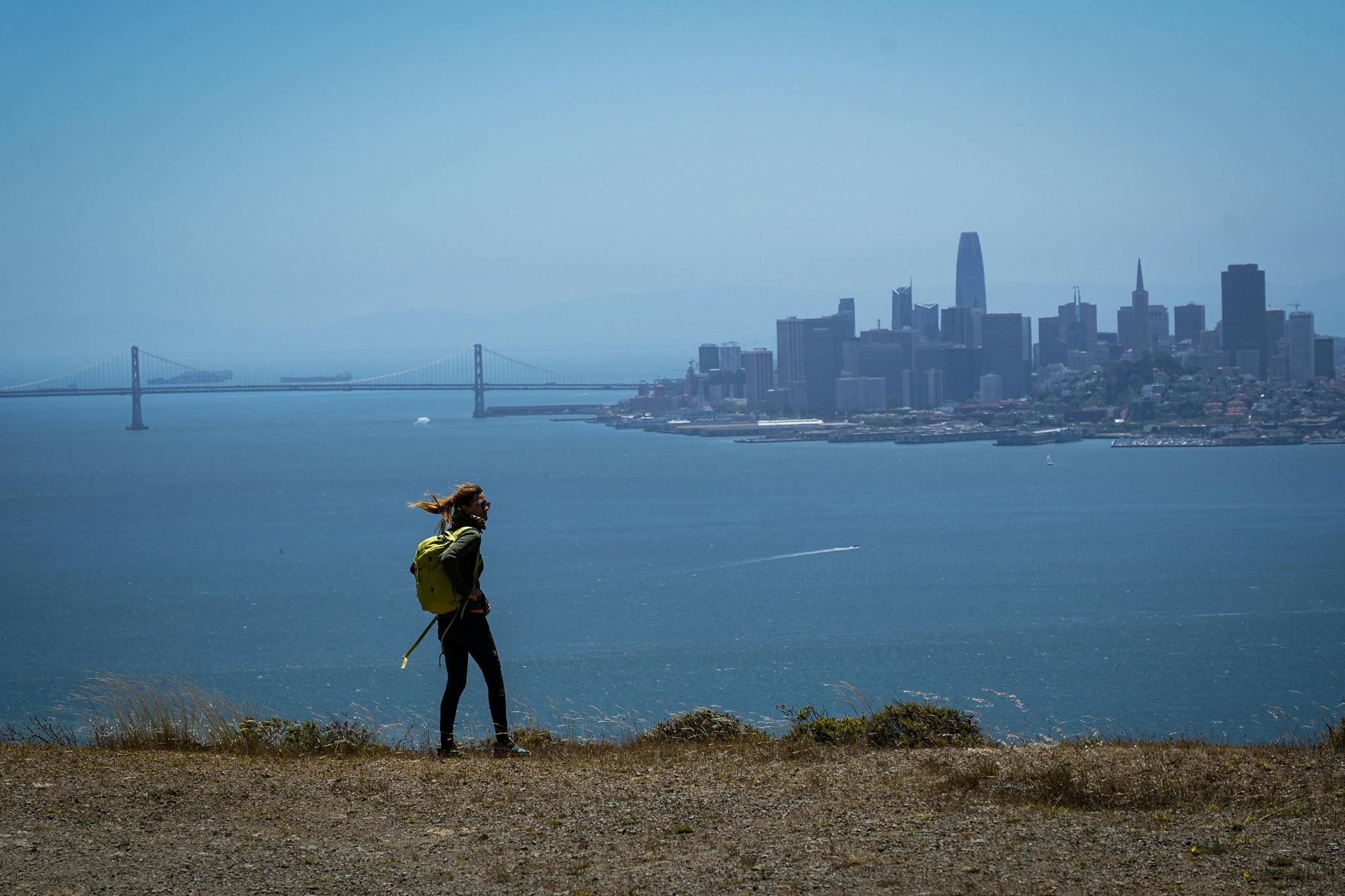 Some people claim you get a five-bridge view: Richmond-San Rafael, Bay, Golden Gate, San Mateo-Hayward, and Dumbarton bridges. We've only seen the first three, but maybe you'll get them all! From Ayala Cove, we recommend taking the North Ridge Trail up and the Sunset Trail down for a 4-mile loop that delivers beautiful views almost the entire route. The North Ridge Trail starts with stairs through an oak and bay tree forest. The higher you get, the more the views come—from Belvedere and Tiburon to Alcatraz, San Francisco, the Bay Bridge, and Mount Tam.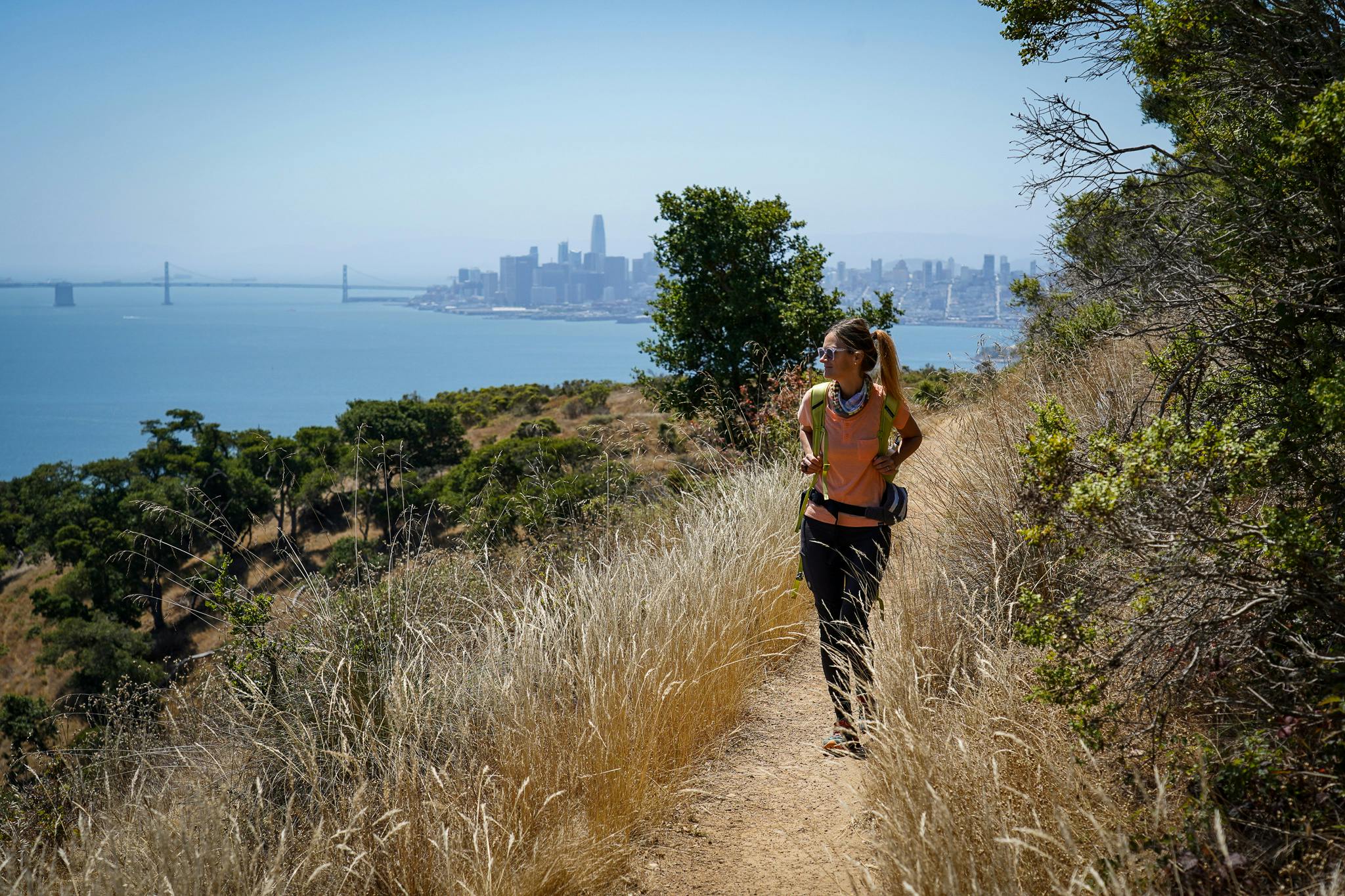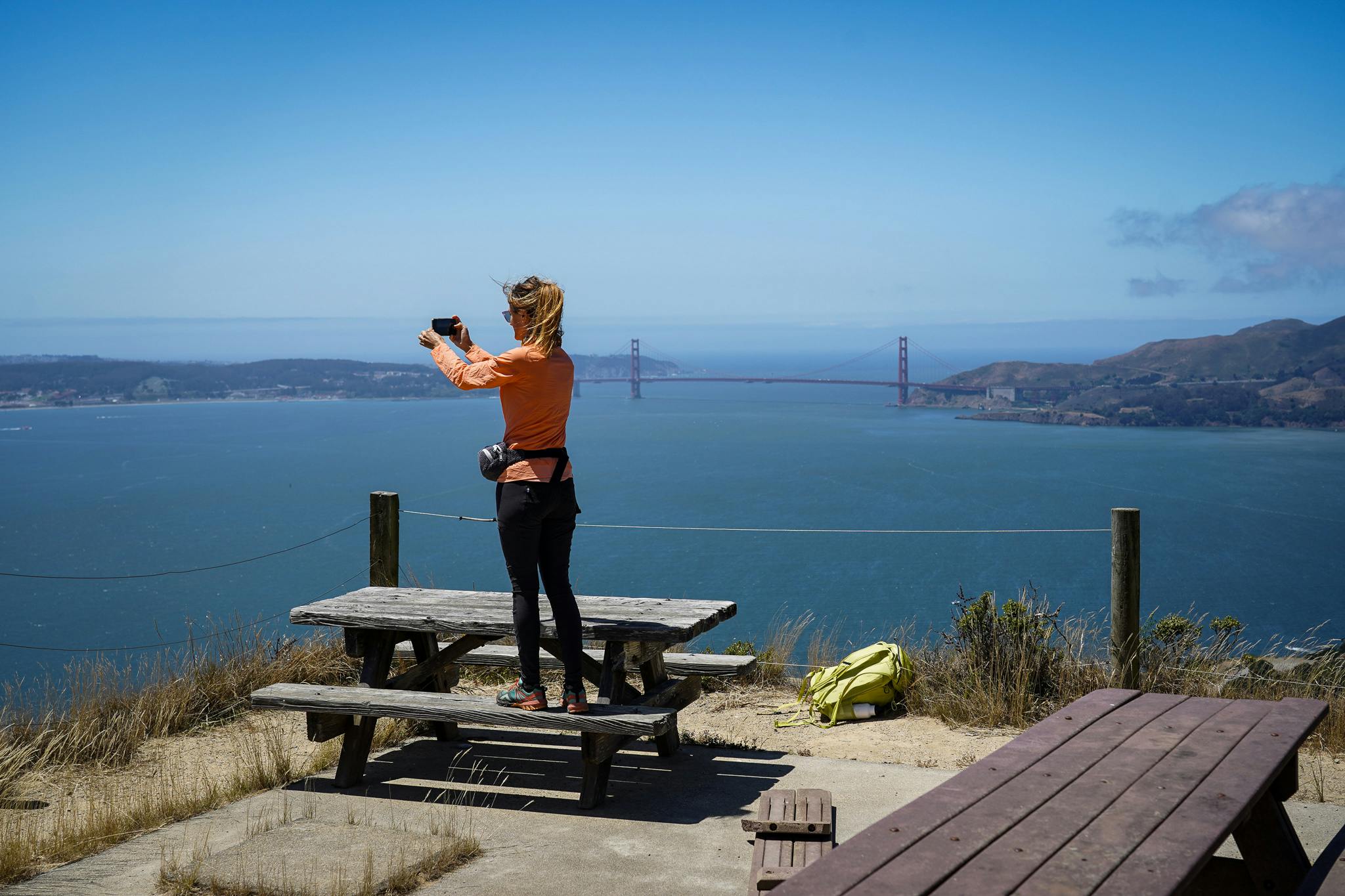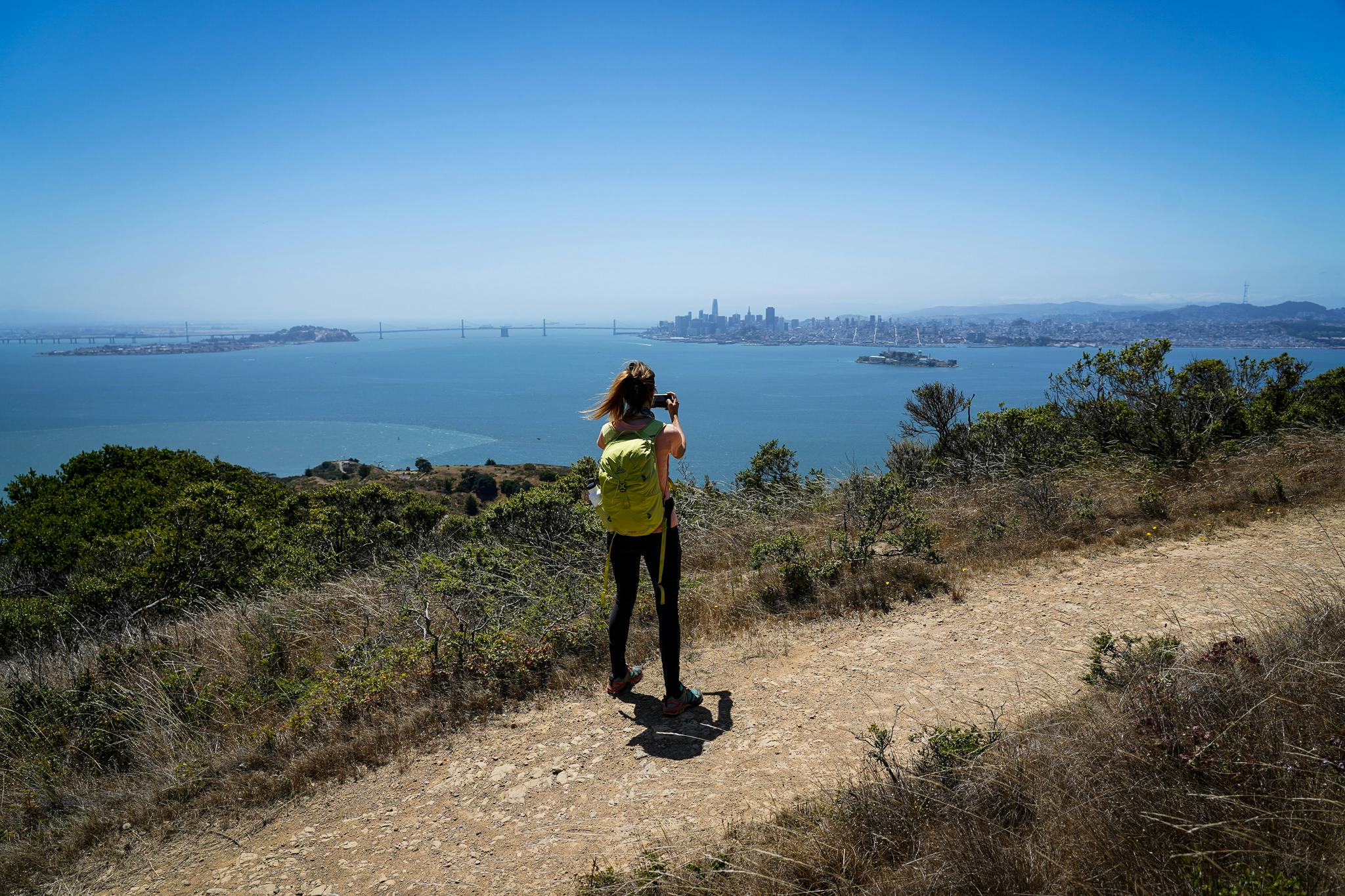 The top of the trail sort of comes in tiers, with a picnic table followed by an antenna (the official summit), and then a short descent to some more picnic tables overlooking the bay and out to the Golden Gate. Summer breezes blow through, but this spot is premier for its captivating bird's-eye view of the Golden Gate Bridge.
BONUS: After your visit to Angel Island, and upon returning to Tiburon, see if you can get a patio spot at the classic Sam's Anchor Cafe. Famous for its lively atmosphere, the outdoor setting is glorious, overlooking Angel Island, Alcatraz, and the San Francisco skyline. We think it should be equally famous for its pineapple margaritas and cup of clam chowder.
LISTEN TO THE PODCAST: In the episode "Outdoors, You Complete Me" Weekend Sherpa co-founders discuss their explorations of Angel Island and hiking up to Mount Livermore.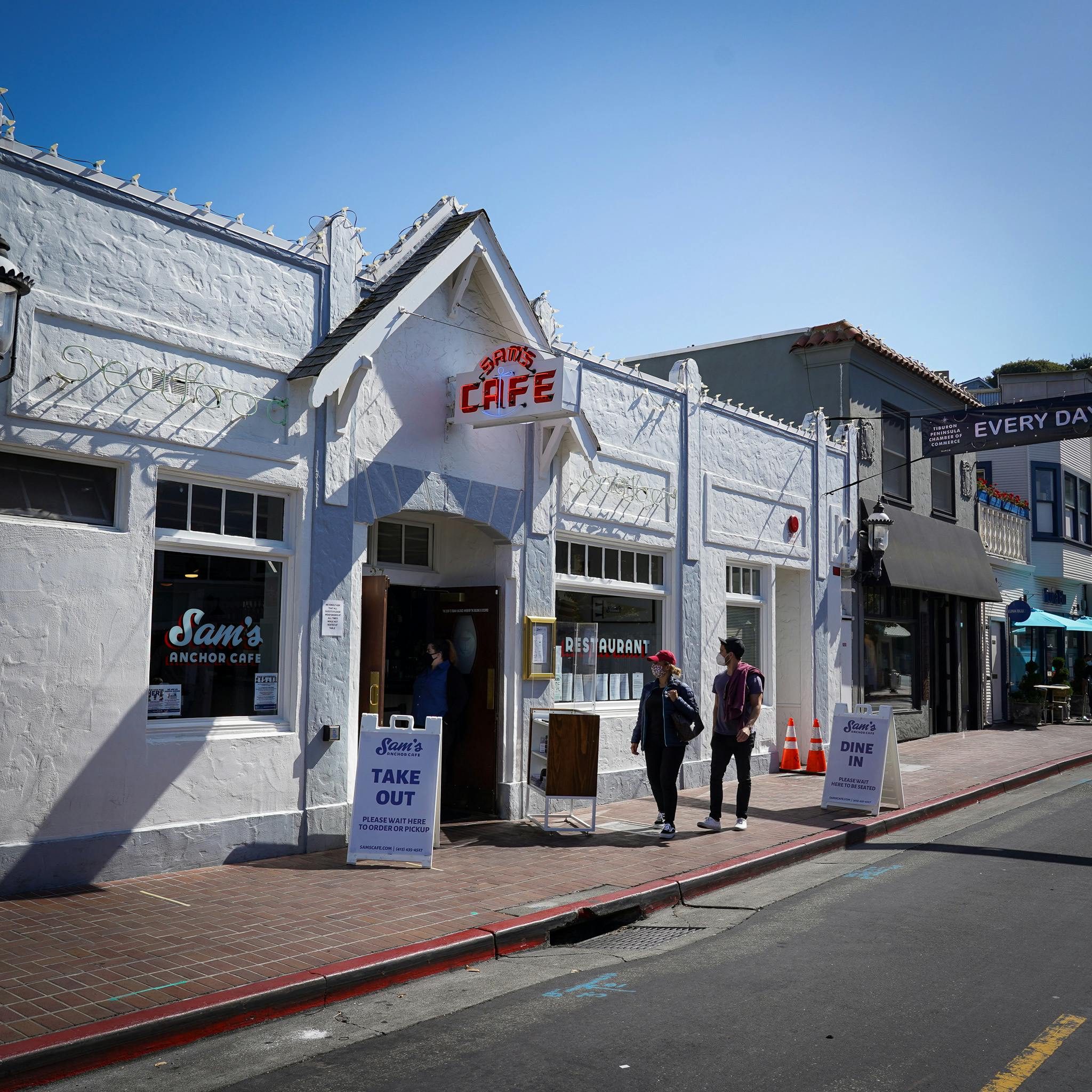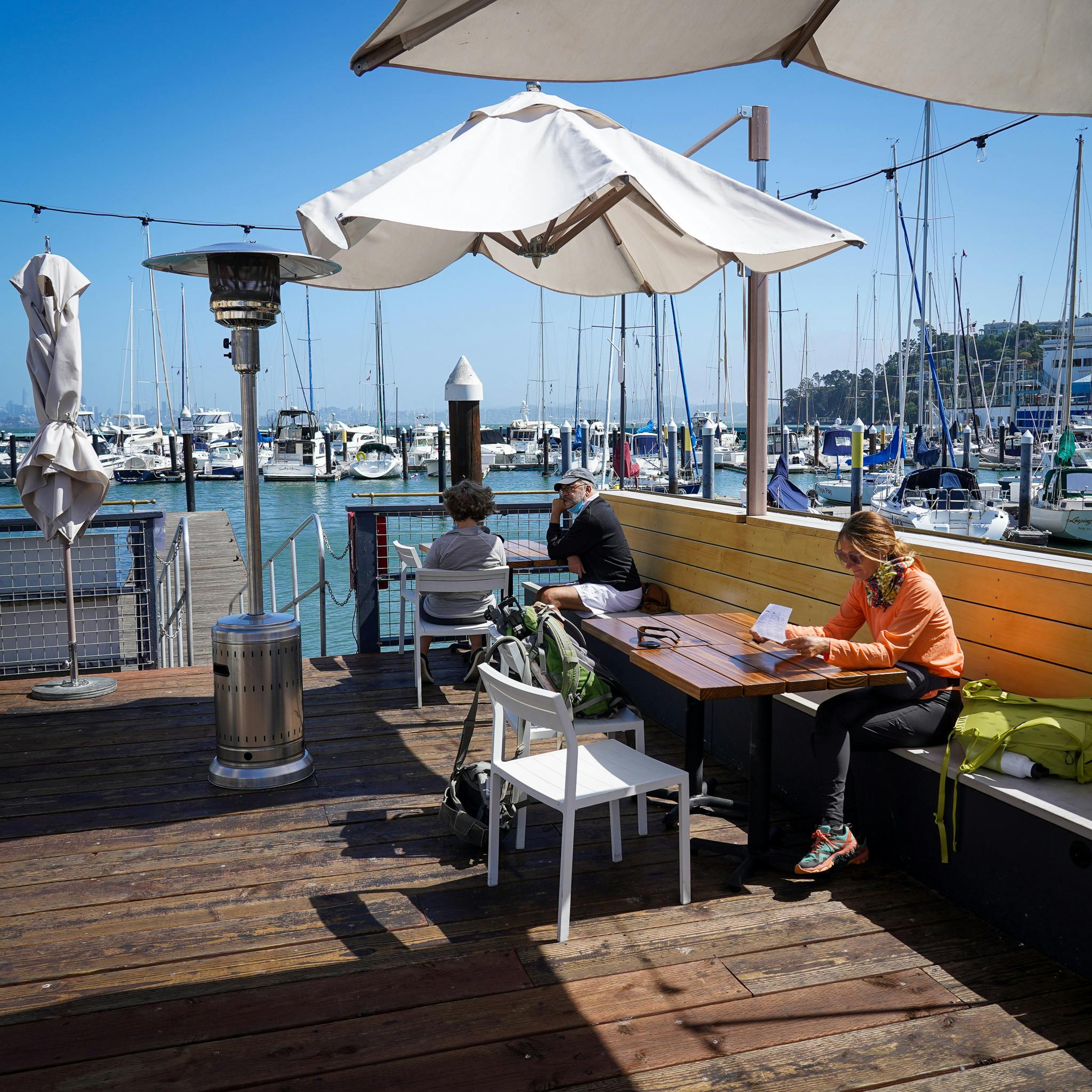 The Angel Island Tiburon Ferry is currently running on an online reservation system. Tickets are $15 for adults and $13 for children. It's an extra $1 to bring a bicycle.
Bring the Outdoors to Your Inbox
Sign up for our weekly email and stay up to date on where to explore in California.
* No spam, that's a funky food!