Hike Elkhorn Slough Reserve
Enjoy Quiet Hikes and Wildlife at Elkhorn Slough Reserve in Monterey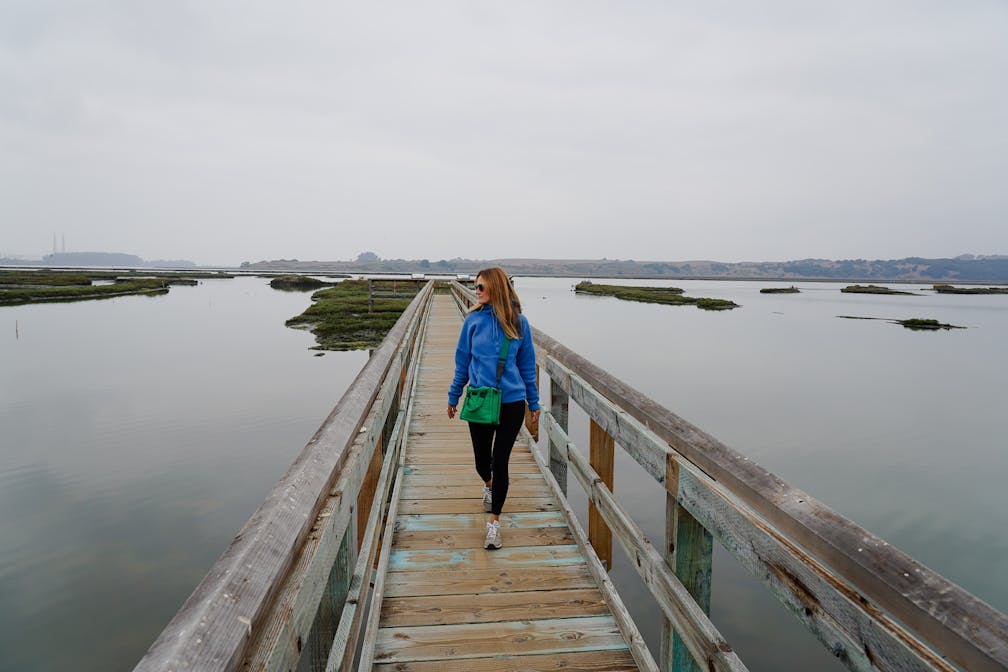 It's one of the best places to go on a walk and observe one of Monterey's most treasured ecosystems. Elkhorn Slough Reserve is one of California's few remaining coastal wetlands. Marvel at one our state's largest coastal salt marshes, a valued habitat for birds, plant life, sea otters, and marine mammals.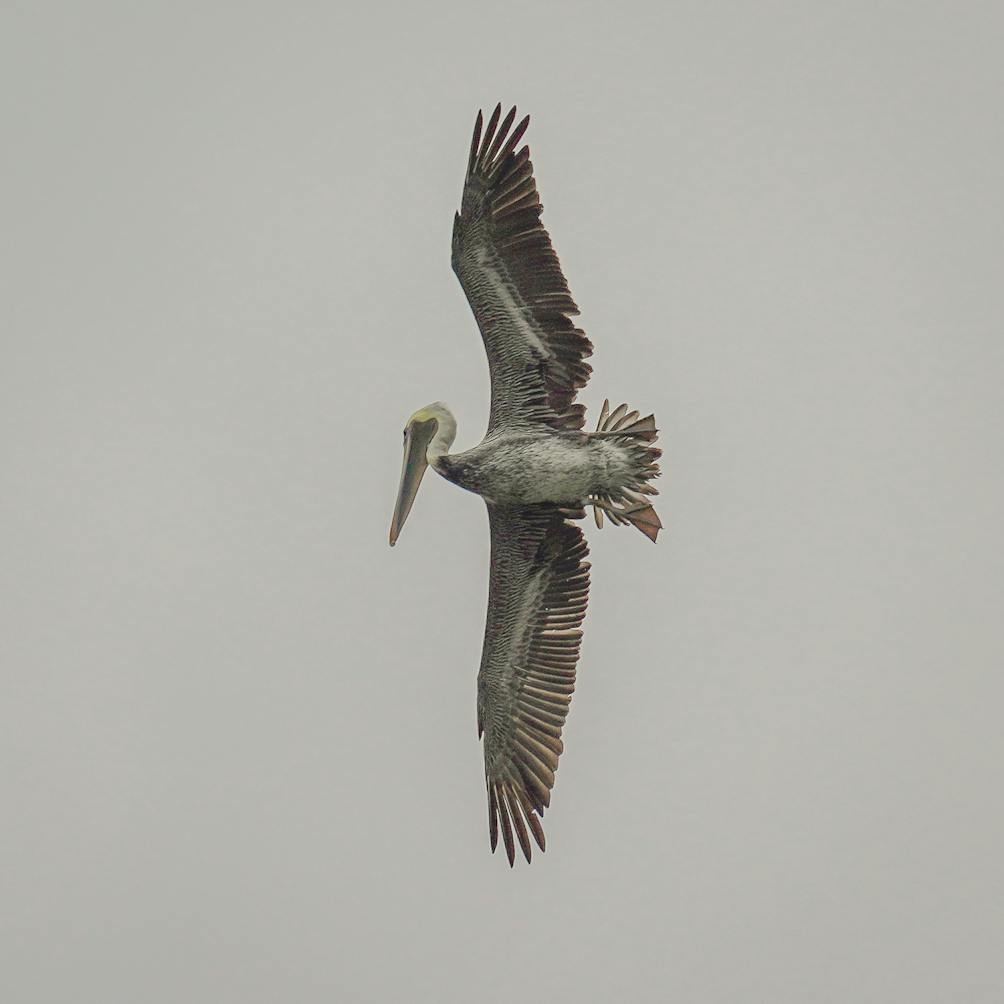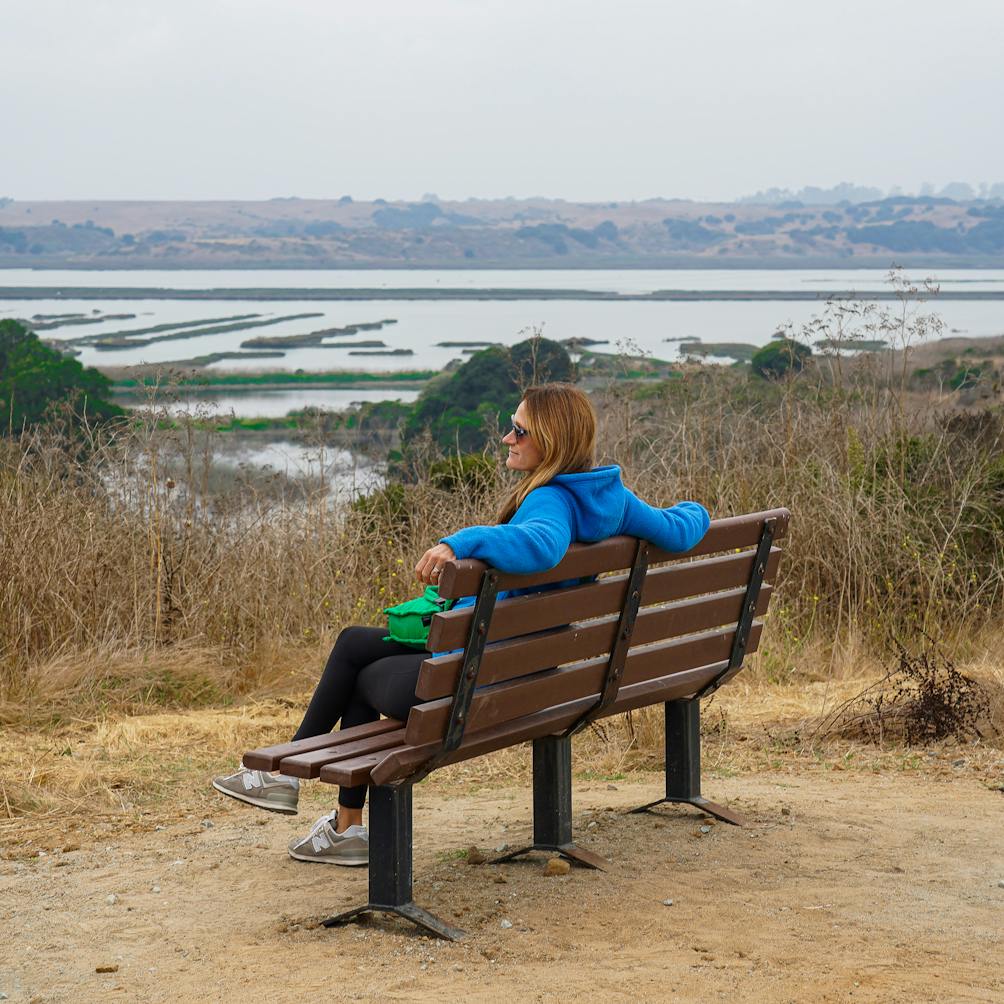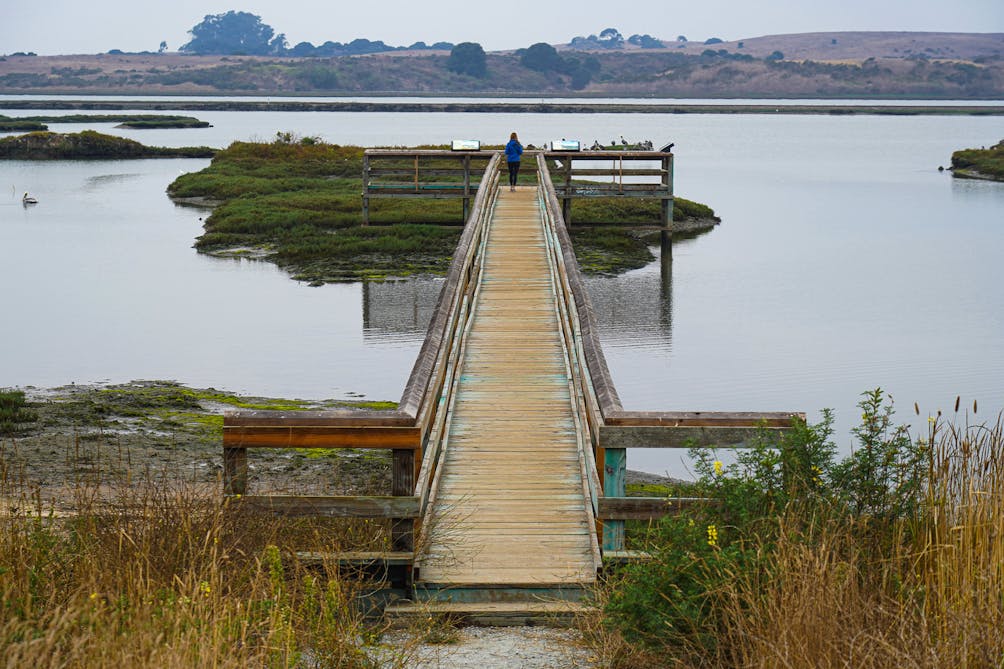 There are picnic areas and 5 miles of trails. We recommend the popular South Marsh Loop trail with the extension to Hummingbird Island. It's an idyllic way to get a beautiful overview with up-close bonuses of Elkhorn Slough's tidal creeks, swaying grasslands, oak woodlands, and wondrous wildlife.
Make your first stop the visitor center, where you can get a map and talk to rangers and guides. Then head out on your hike, stopping at the overlook and passing a big rustic barn before descending to the boardwalk and a viewing platform at water's edge.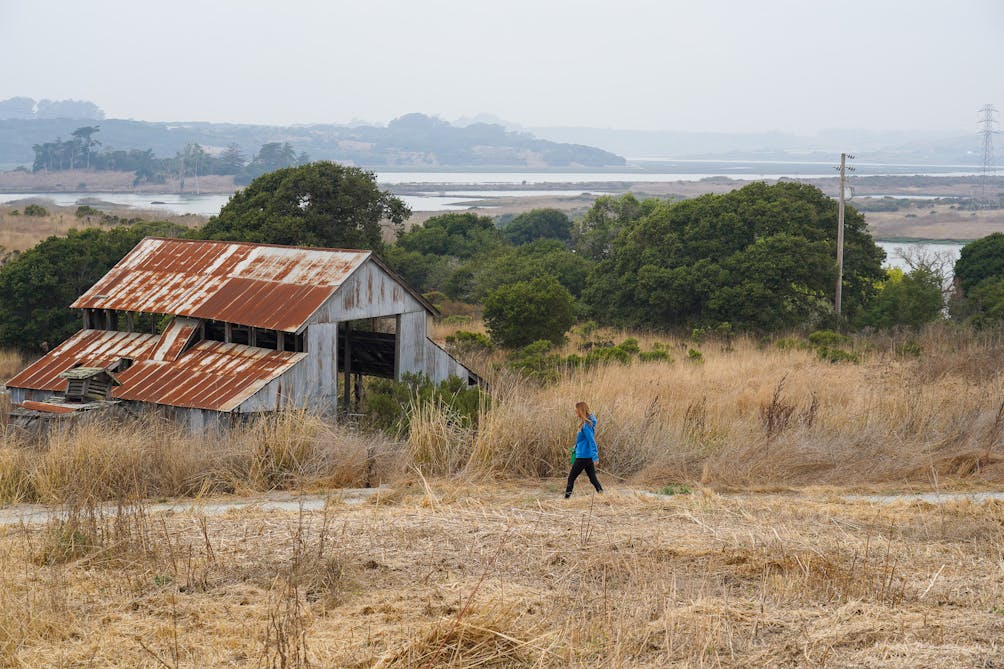 Here you can see egrets and shorebirds take flight or mill about in the marsh. Pelicans commonly circle high in the sky, and then 3-2-1—sploosh—suddenly plunge, dive-bombing the water for a meal.
Sea otters are commonly spotted here too.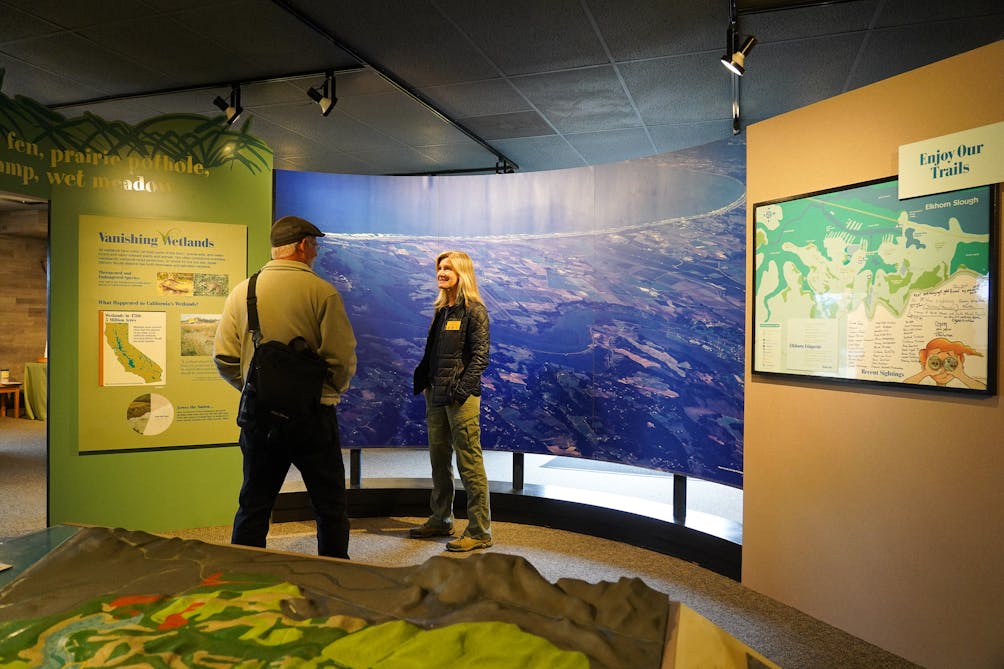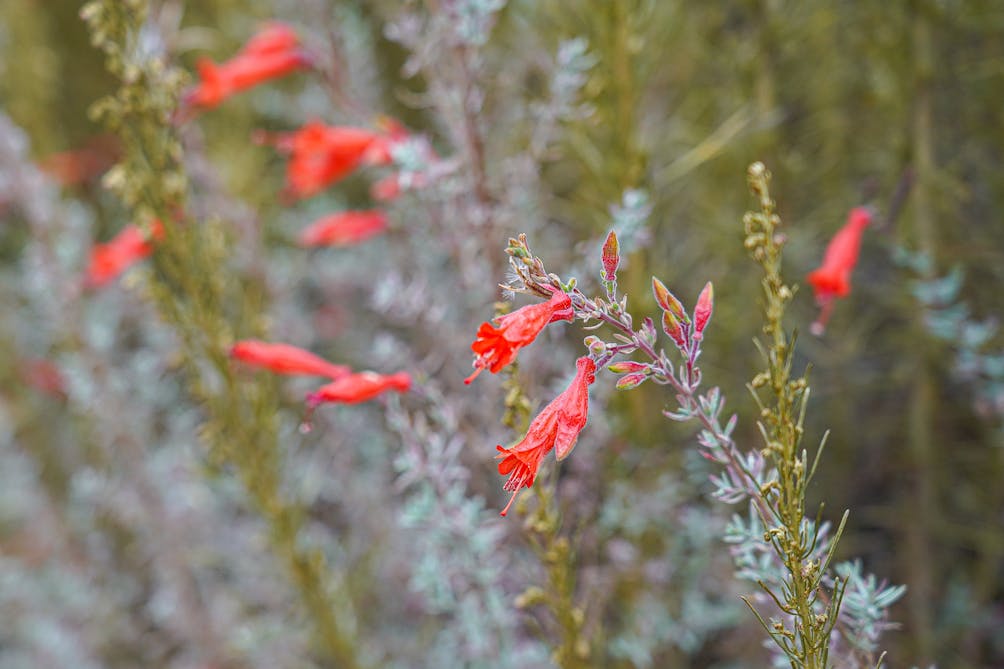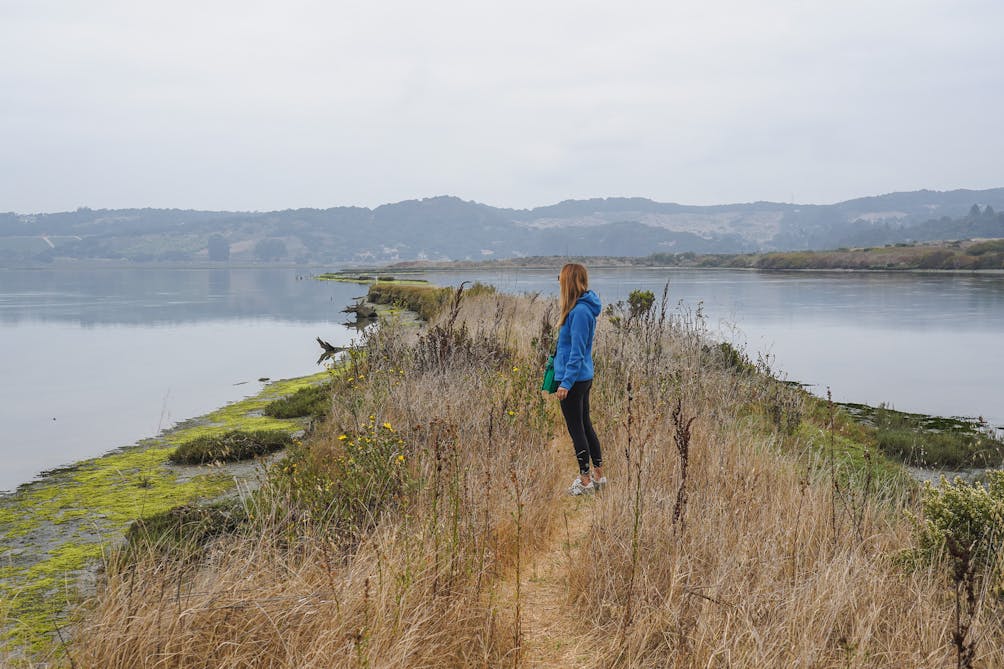 Follow the trail and get a view of the mudflats, then cross an (active!) railroad to go up a flight of stairs to Hummingbird Island. The island has a beautiful vista of Elkhorn Slough's main channel.
BONUS MINDFULNESS WALKS AND MORE: Guided events here include Docent-led Weekend Walks, Early Bird Tours, and Mindfulness Walks.
No dogs at Elkhorn Slough Reserve.
Bring the Outdoors to Your Inbox
Sign up for our weekly email and stay up to date on where to explore in California.
* No spam, that's a funky food!