All the Wright Stuff
Hikes to see Wright's Field and Loveland Reservoir in Alpine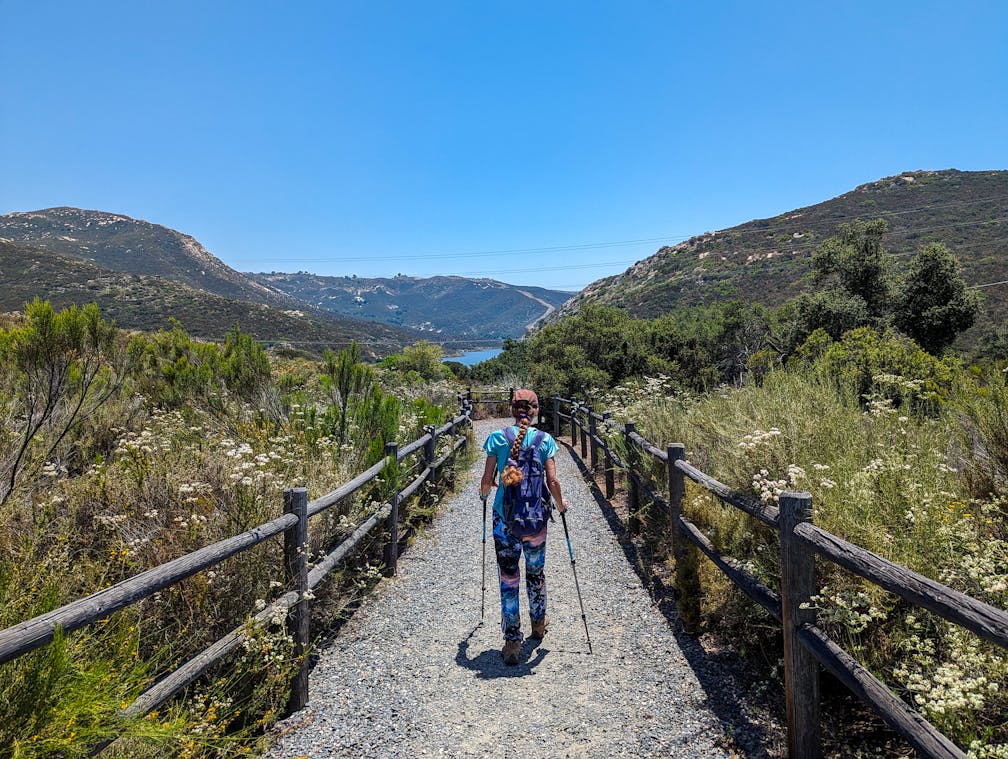 Next time you visit the picturesque town of Alpine in the foothills of the Cuyamaca Mountains, opt for two accessible trails locals love. You'll pack a big variety of natural beauty into a short distance. Explore Wright's Field on a gentle 3.5-mile loop; then hop over to the Loveland Reservoir for a 1-mile out-and-back with serene lake vistas.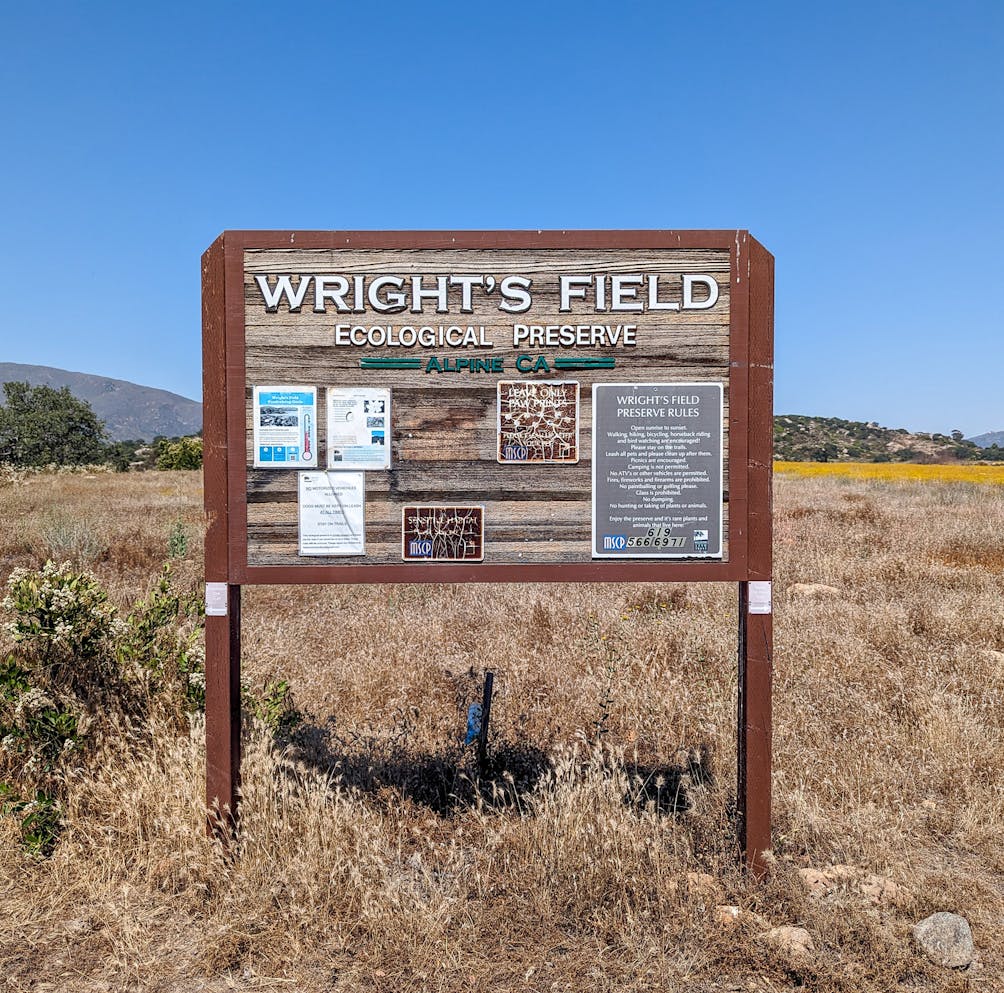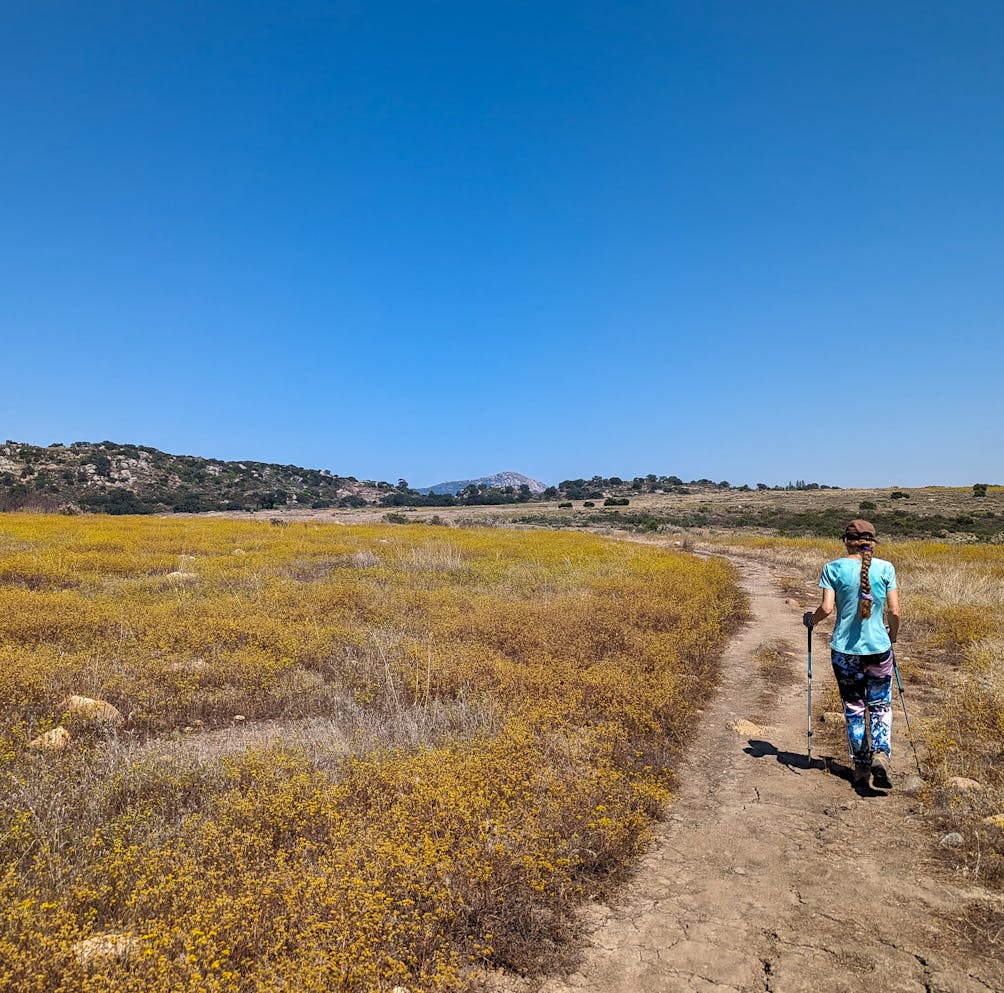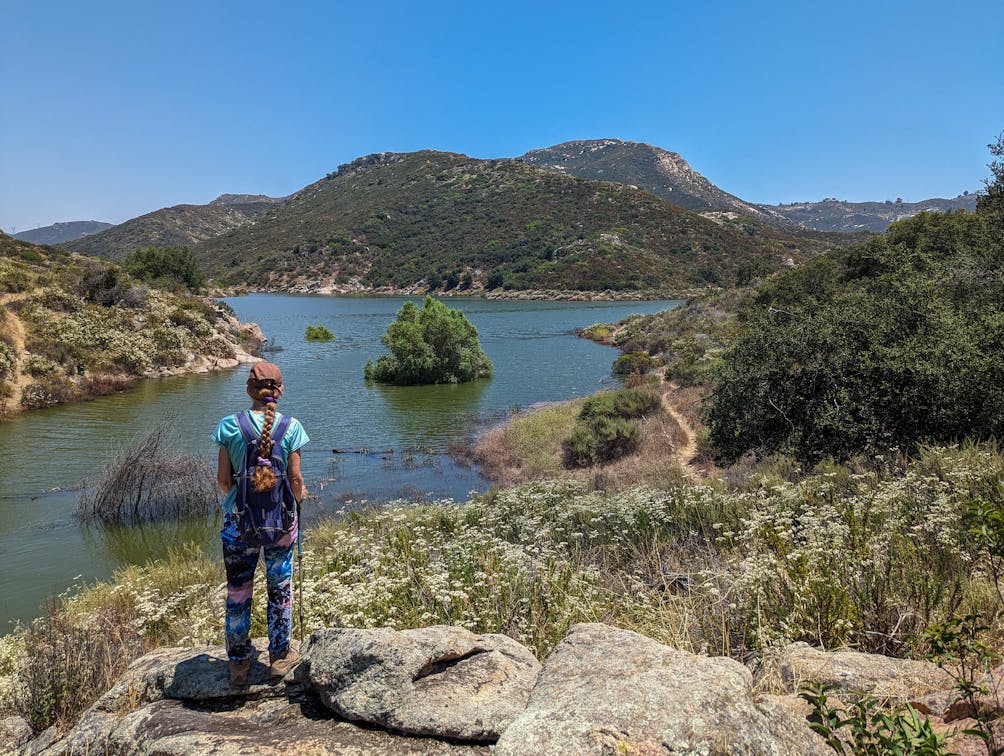 Park on Tavern Road just outside Joan MacQueen Middle School and walk 0.2 mile up the paved road (no parking here) along the northern border of the school grounds to find the trailhead. You'll find a 3-mile perimeter trail that encircles the 245-acre preserve managed by the Backcountry Land Trust, but there are a multitude of trails that branch all over the green space. Opt for a DIY hike or stick to the perimeter; either way, you'll experience five different habitats: native grassland, oak woodland, riparian, vernal pools, and coastal sage scrub.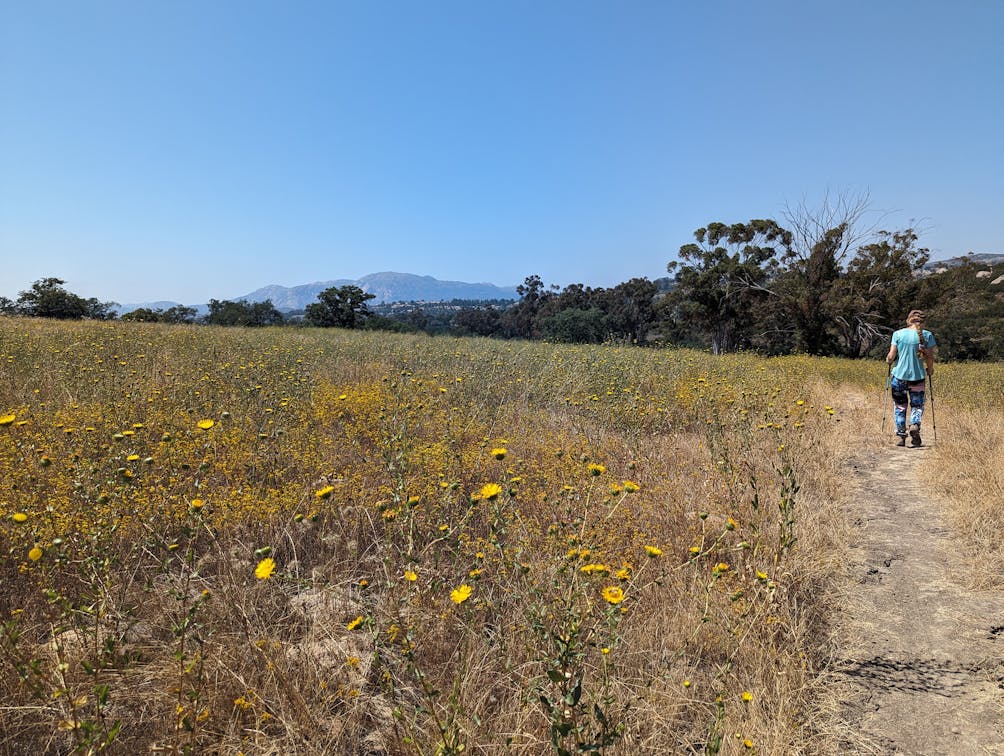 If you head southeast (right of the welcoming sign), the grasslands dominate first as you walk by an expansive meadow often full of blooming needle goldfields (particularly stunning in spring and early summer).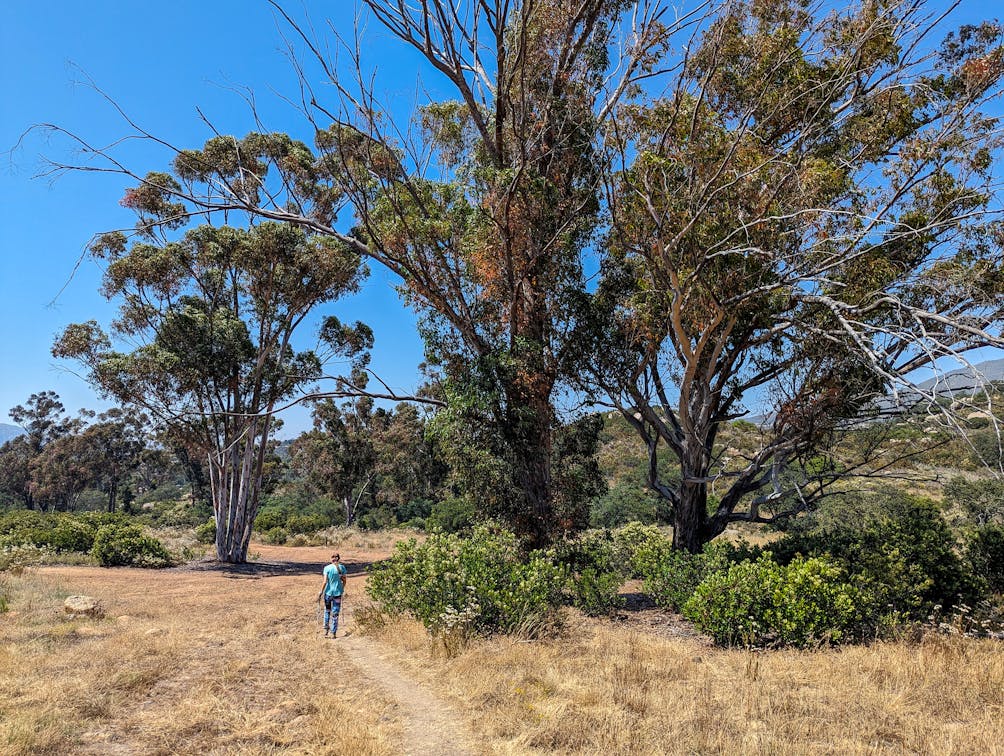 Viejas Mountain looms in the background as you continue the loop, which provides occasional shade under towering eucalyptus trees and even a few Engelmann oaks. Look for interpretive signs along the trail too, which point out unique floral residents like spiny red berry and the endangered San Diego thorn-mint. You'll even find some historic markers, such as ruins of the Wright and Schmidt homesteads—take your time and explore the many offerings before completing the loop and returning to your car.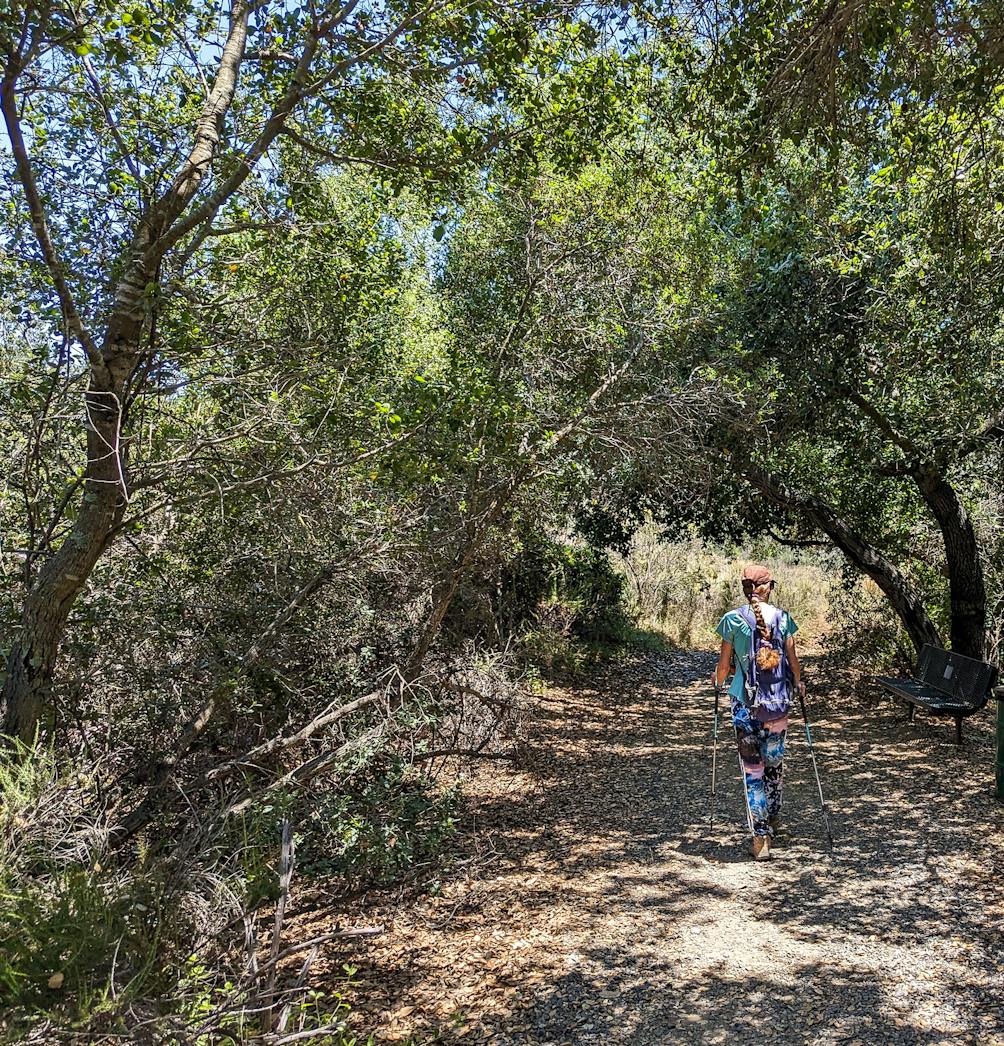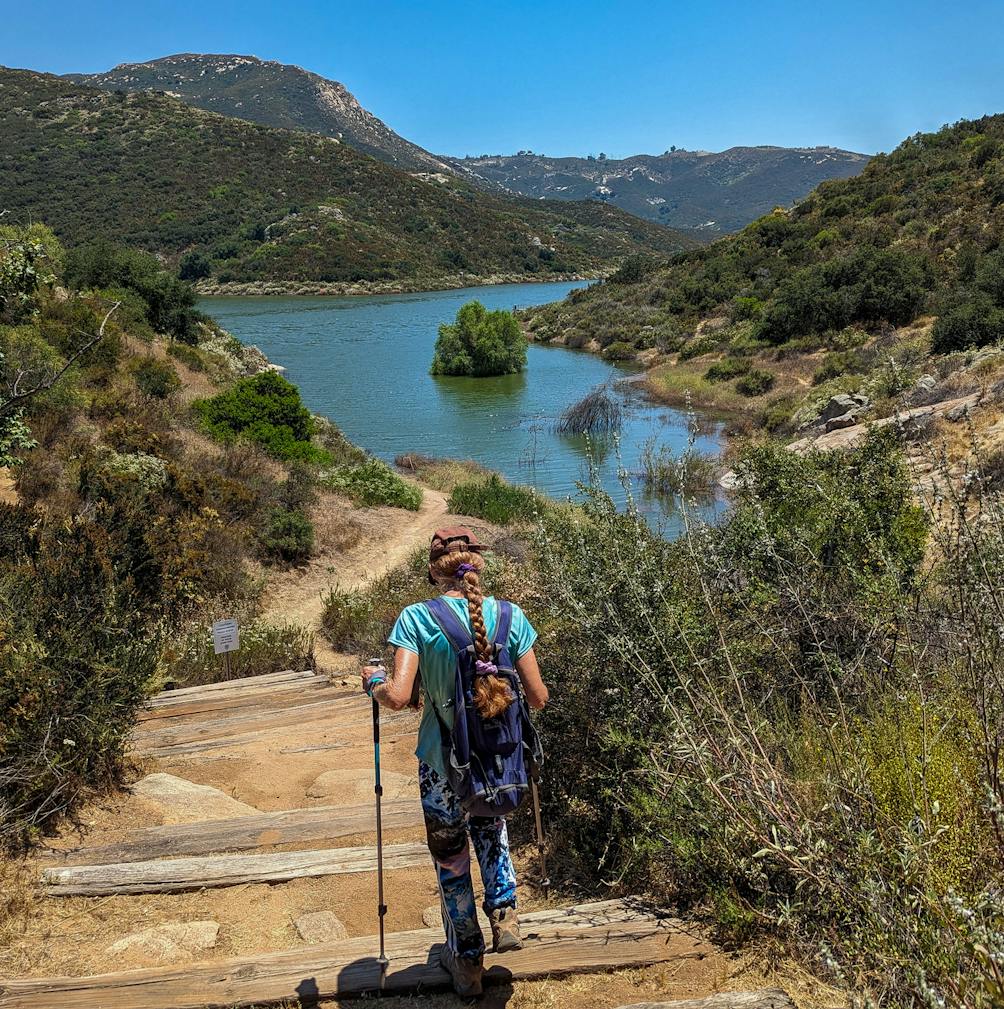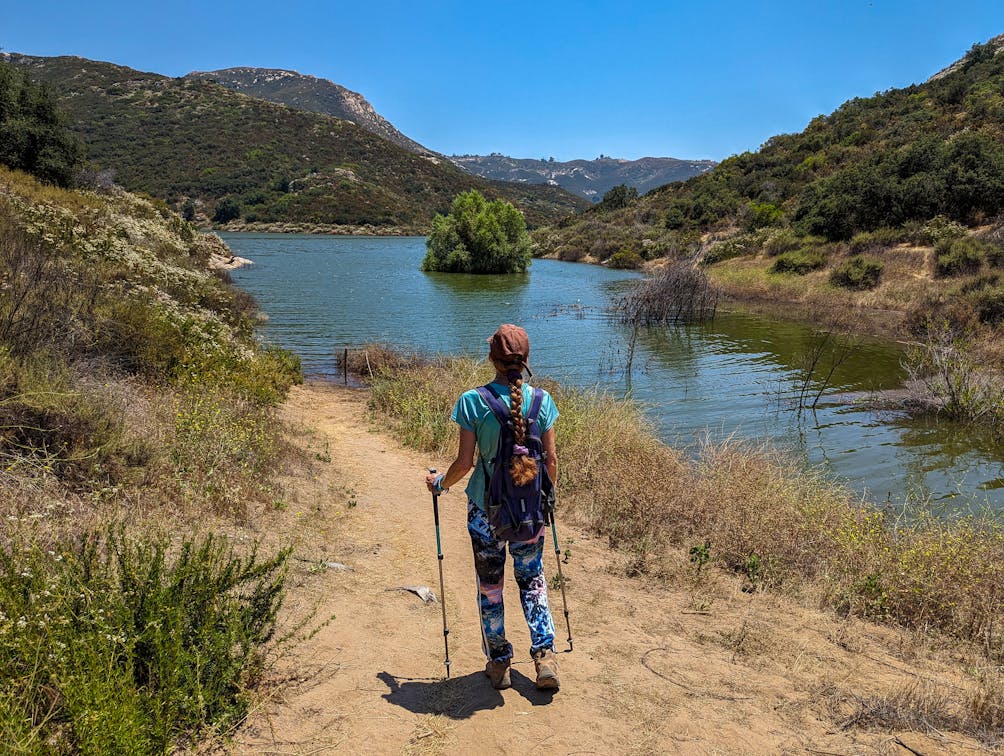 BONUS LAKE: Just a few miles south, find Loveland Reservoir, a 25,387-acre-feet lake formed by a dam across the Sweetwater River. Park at the huge lot and take the well-maintained half-mile trail that descends to the lake's shores, offering some shaded benches along the way. Signage alerts you to the history of the reservoir as well as what fish populate it (fishing allowed)—catfish, bluegill, crappie, and more. When you get down to the shoreline, you can head left or right; both trails offer some different perspectives on the water but are overgrown and may not be walkable, depending on water levels. Regardless, it's also a great spot for bird watching—look for grebes and herons in the water or red-tailed hawks and turkey vultures soaring above. Love Loveland!
To get to the Wright's Field trailhead, take the I-8 to the Tavern Rd. exit and head south. After 1 mile, Joan MacQueen Middle School will be on your left; find street parking here. Dog-friendly!
To continue to Loveland Reservoir, continue south on Tavern Rd. for 1.8 miles, which turns into Japatul Rd.; after 0.9 mile find the Loveland parking lot and trailhead on your left. No dogs at Loveland Reservoir.
Bring the Outdoors to Your Inbox
Sign up for our weekly email and stay up to date on where to explore in California.
* No spam, that's a funky food!