Thanks, Annie!
Hiking Annie's Canyon in Encinitas
Is it a canyon hike? Or a wetland hike? Yes! Annie's Canyon Trail in the 1,000-acre San Elijo Lagoon Ecological Reserve in Solana Beach includes the most unique quarter-mile you've ever maneuvered—through a sandstone slot canyon—and delivers you to a coastal lagoon for some dazzling right-next-door contrast.
Annie's opened in 2016 after years of restoration, much thanks to a monetary contribution from a local supporter named, yes, Annie. The 1.75-mile round-trip trek starts with a stint through laurel sumac, sage, arroyo willows, and other native flora adjacent to the marsh until you reach the large sign indicating Annie's Canyon. Take the right-hand path to do the full loop through the eroding sandstone walls, and don't be alarmed by the "strenuous" label. It does get steep and very narrow, but the loop is just 0.25-mile, and it's more thrilling than scary.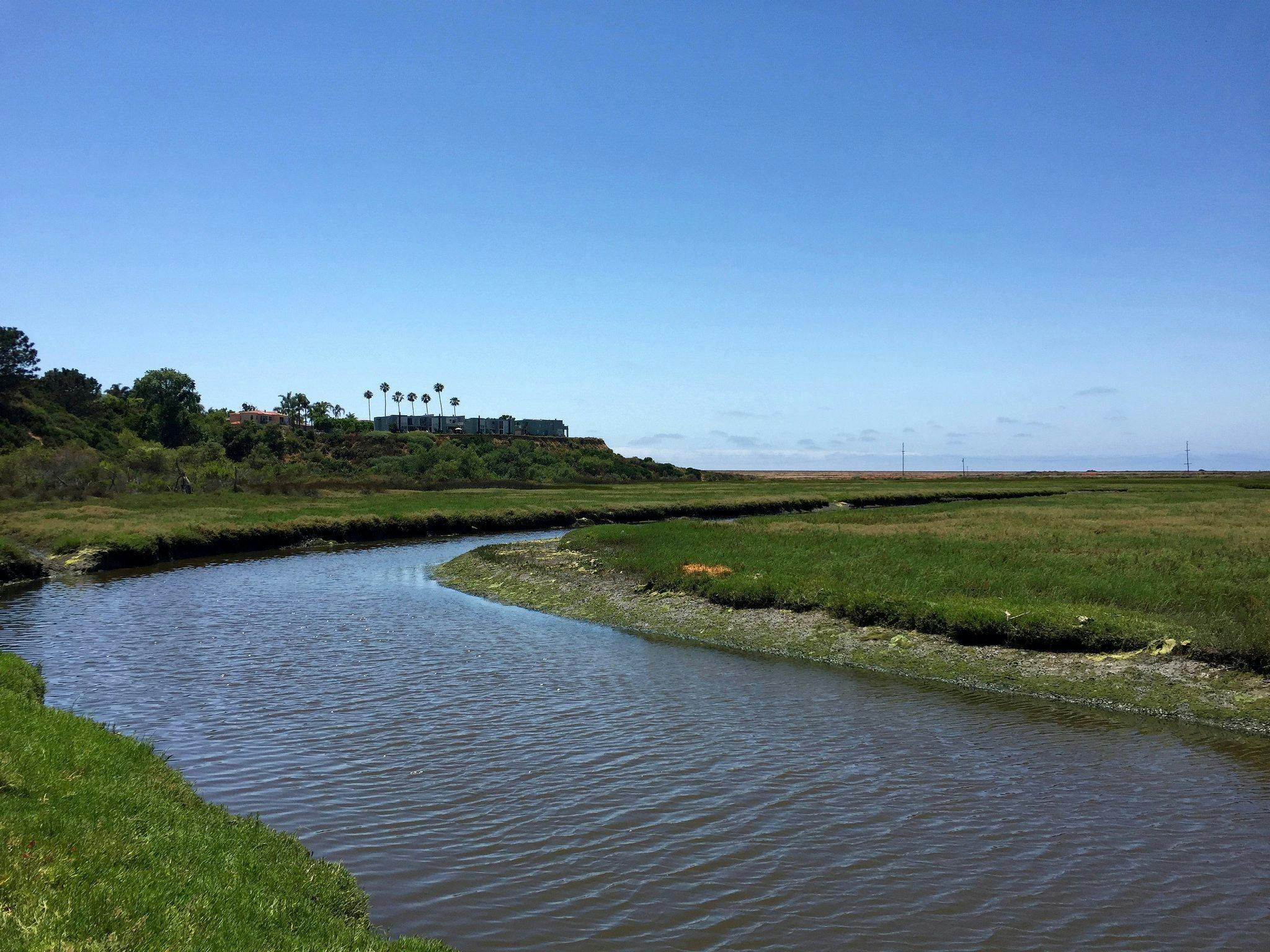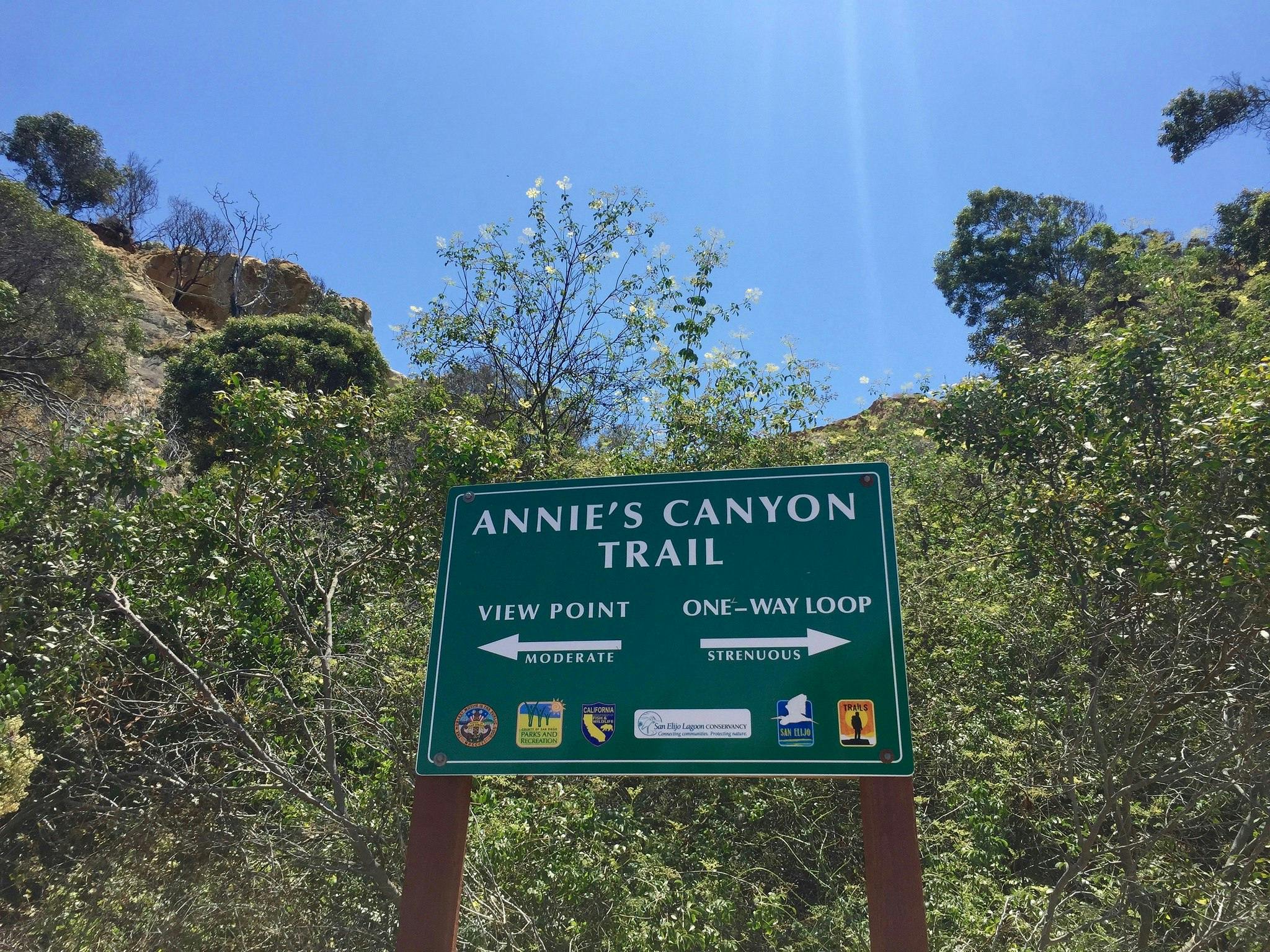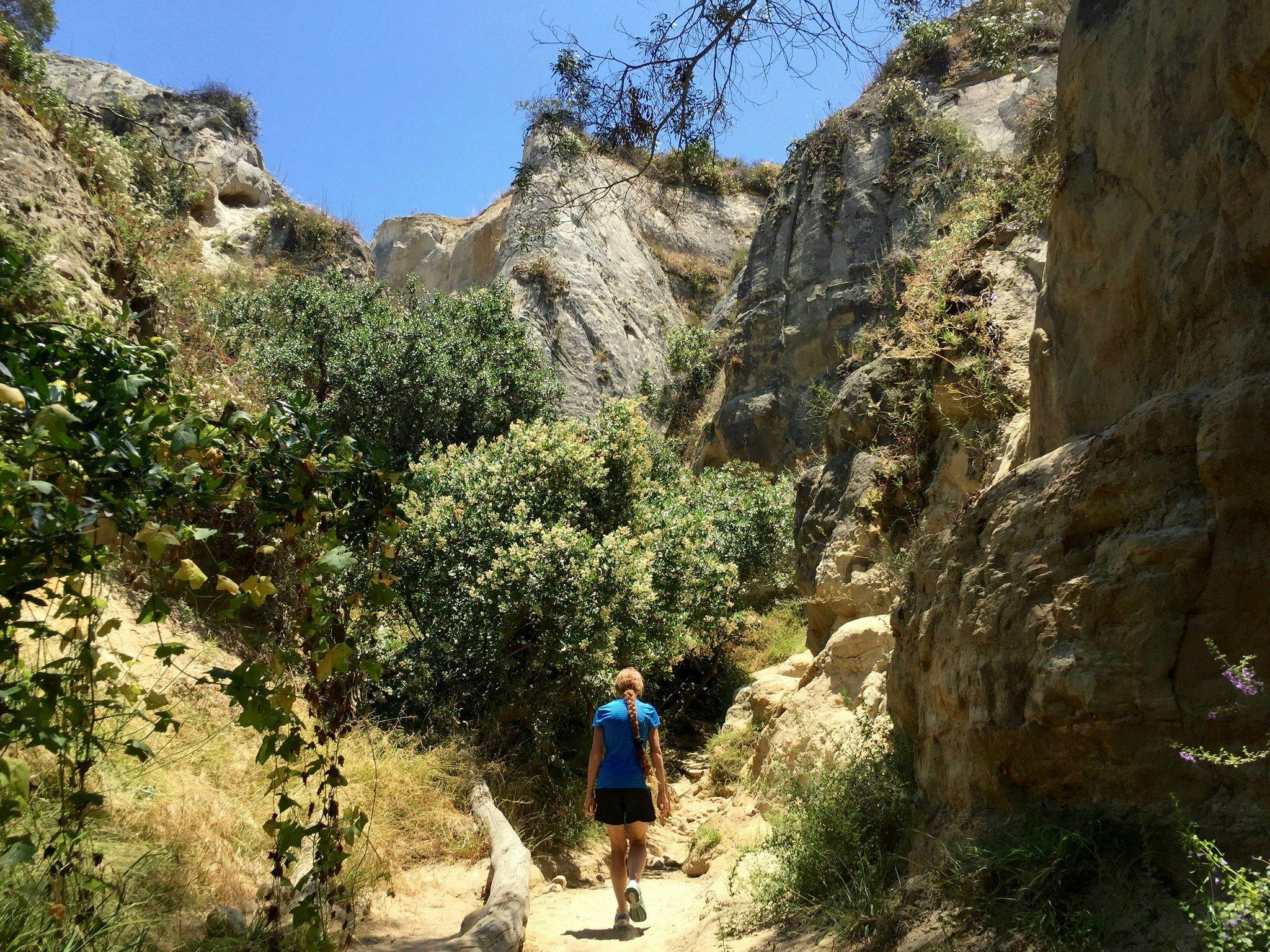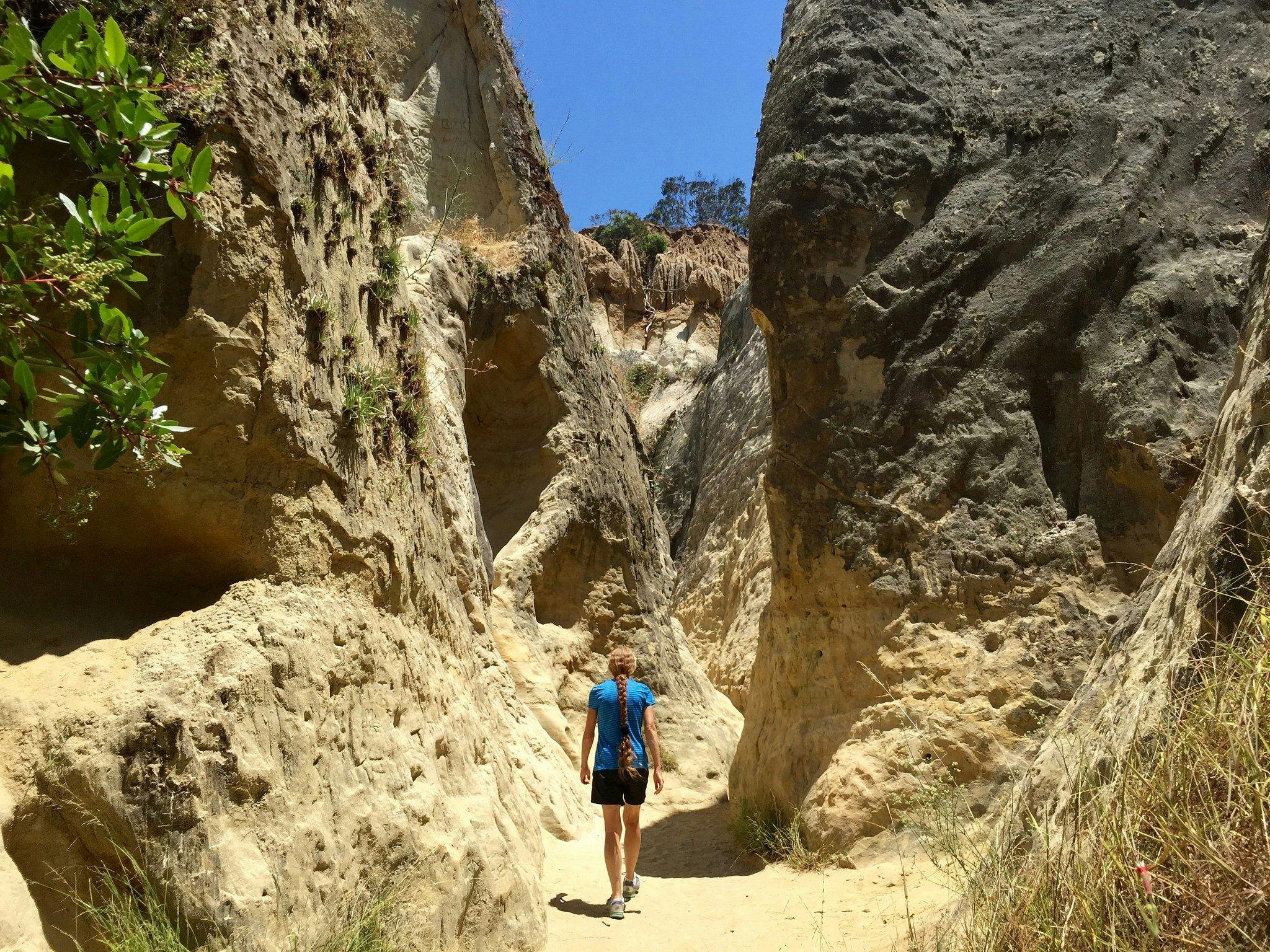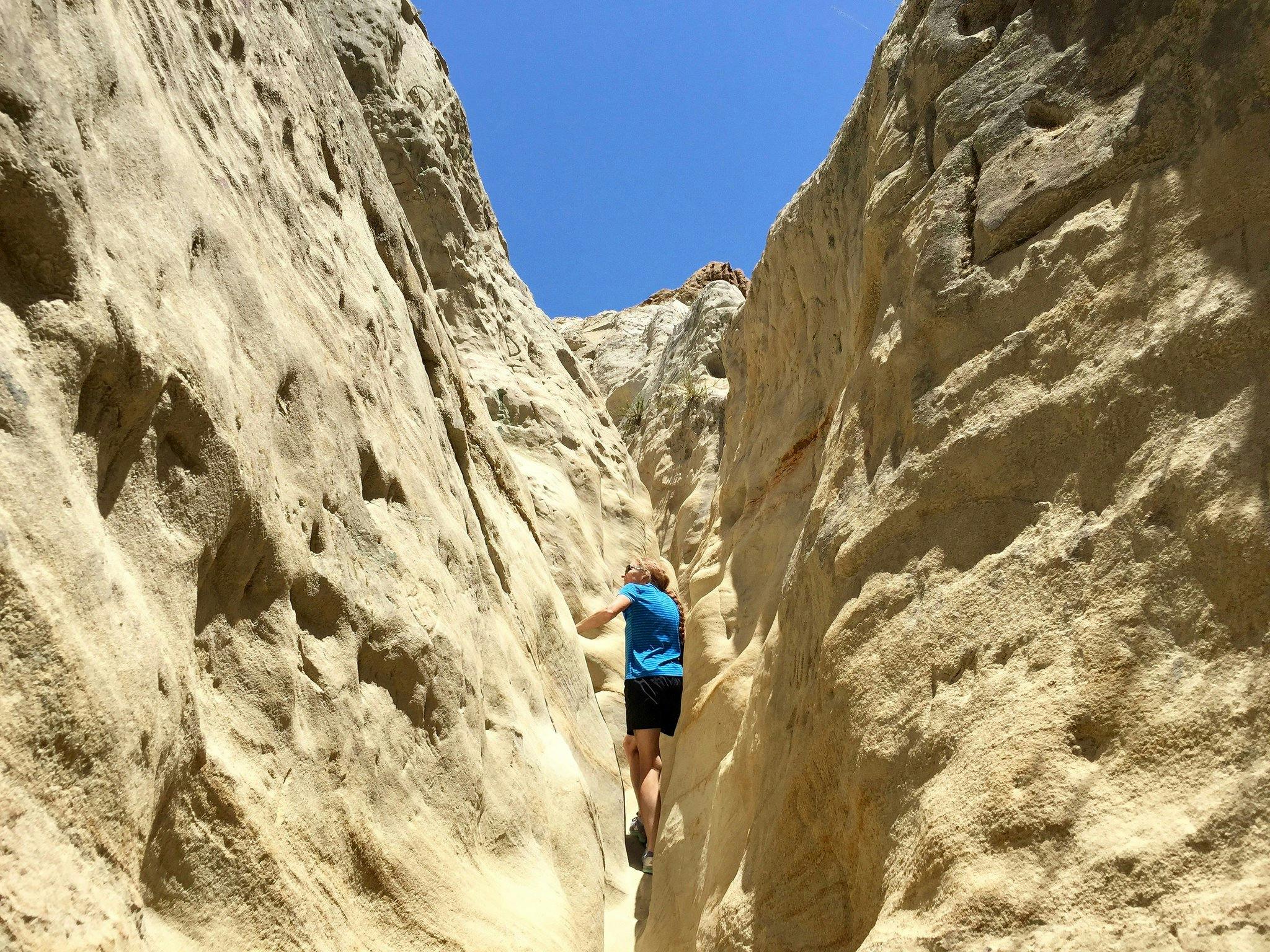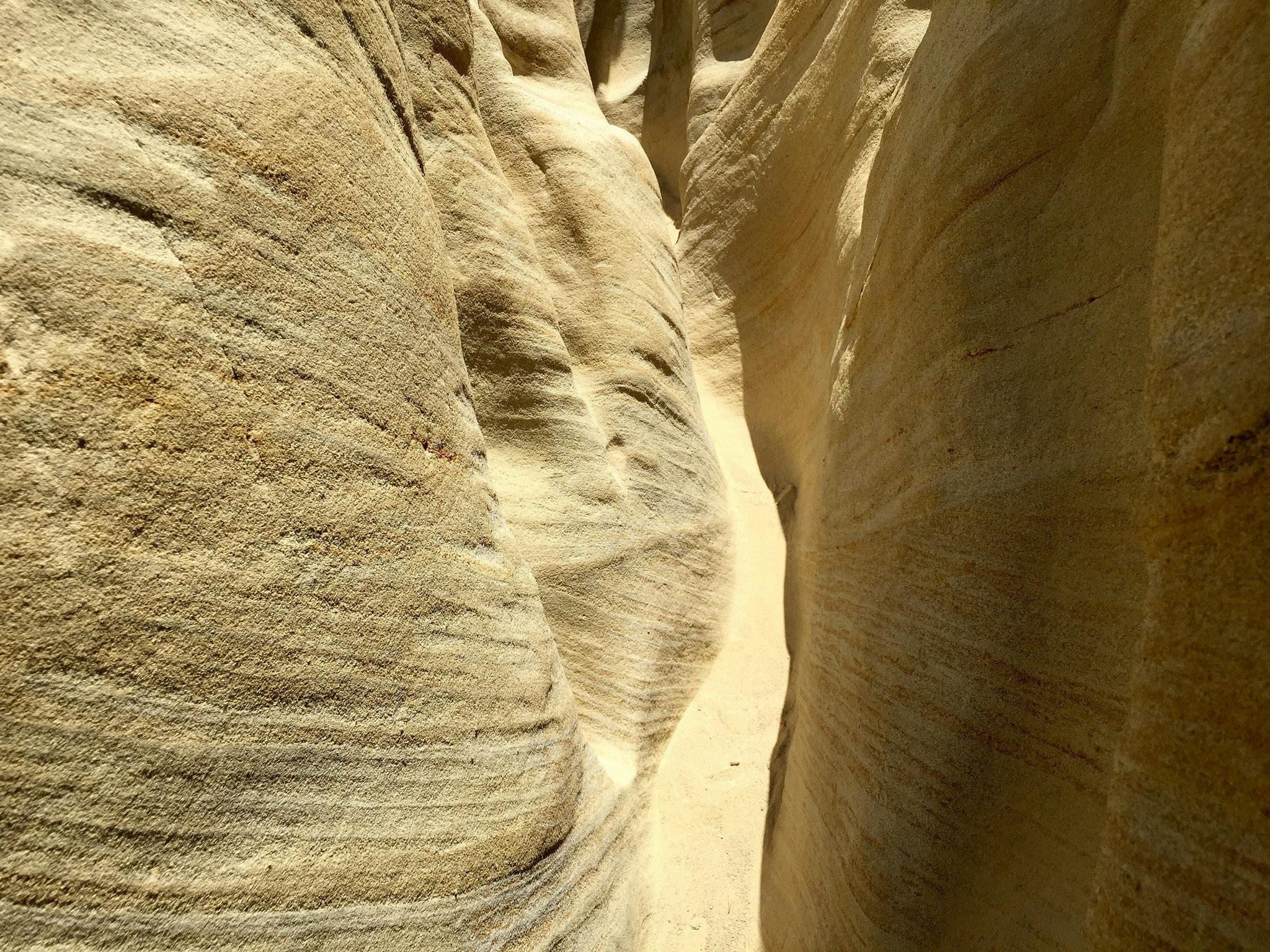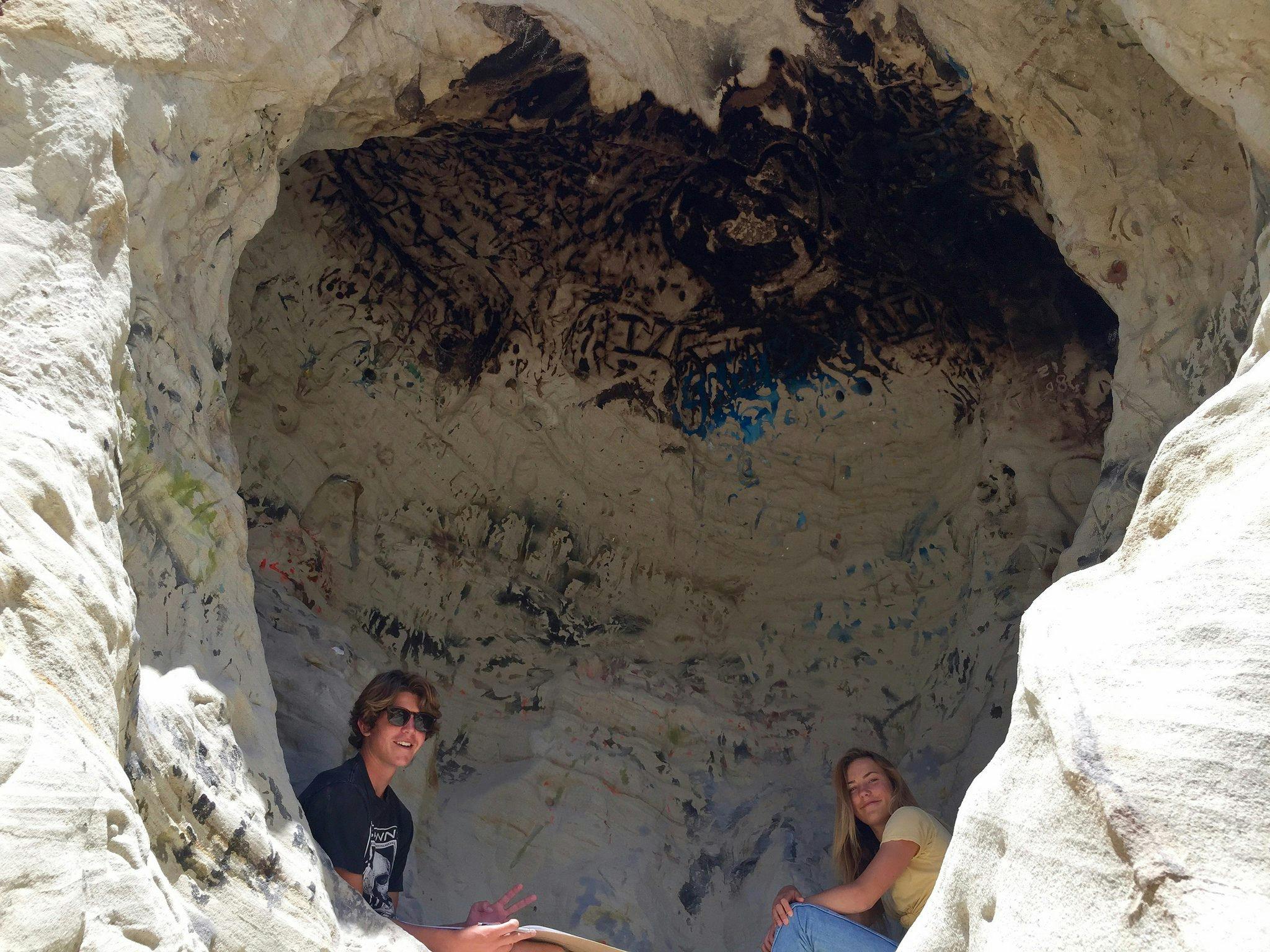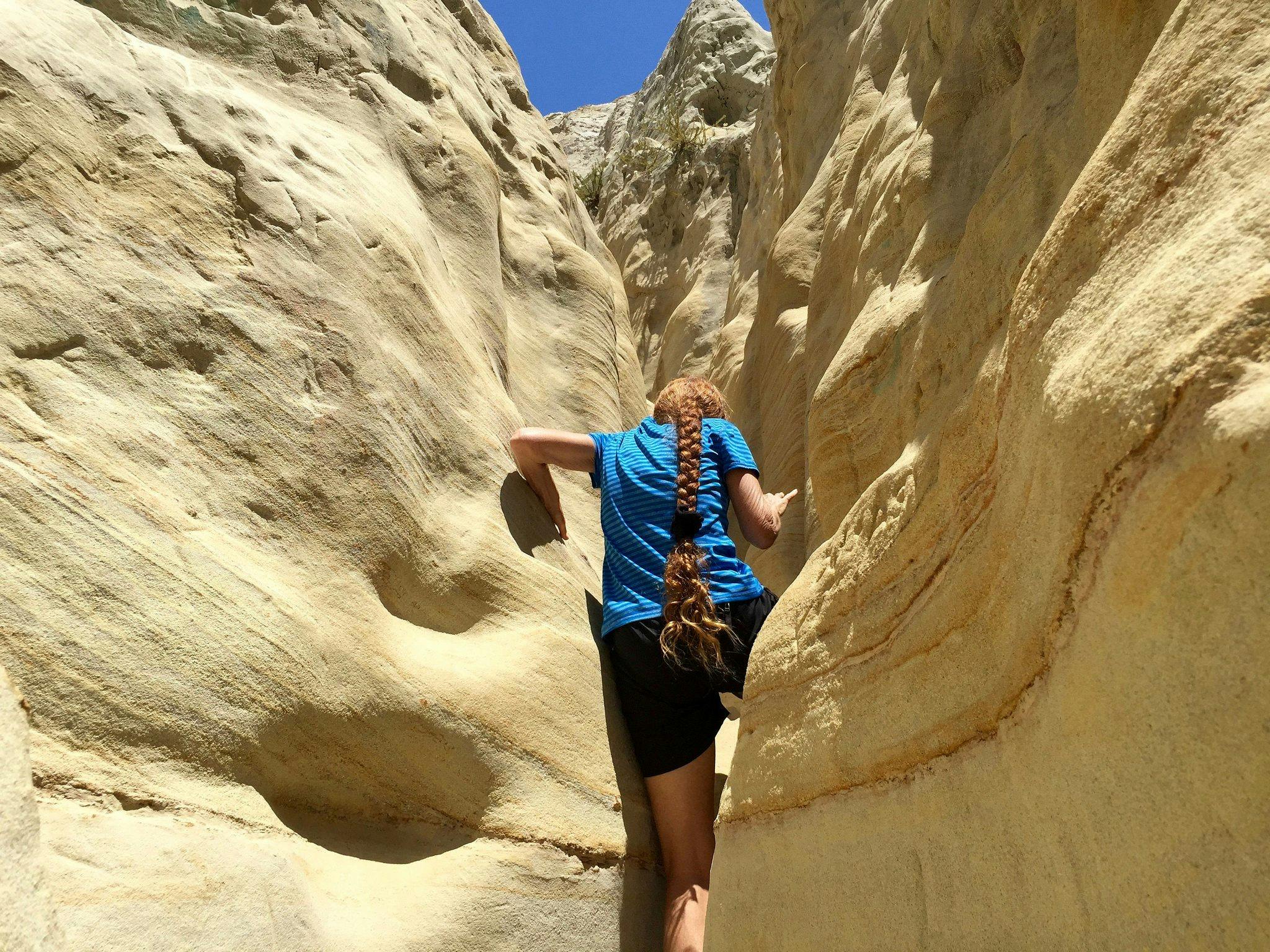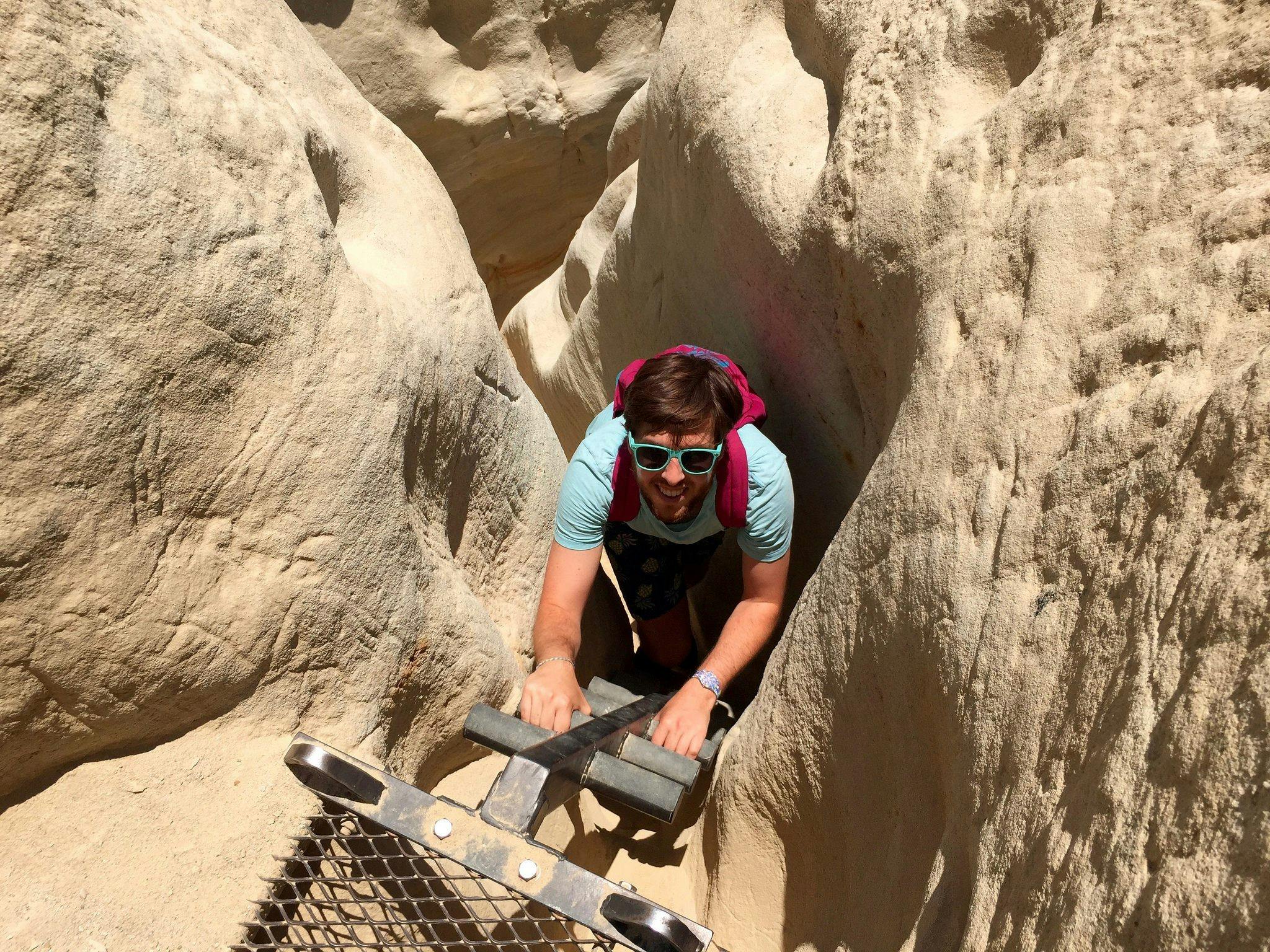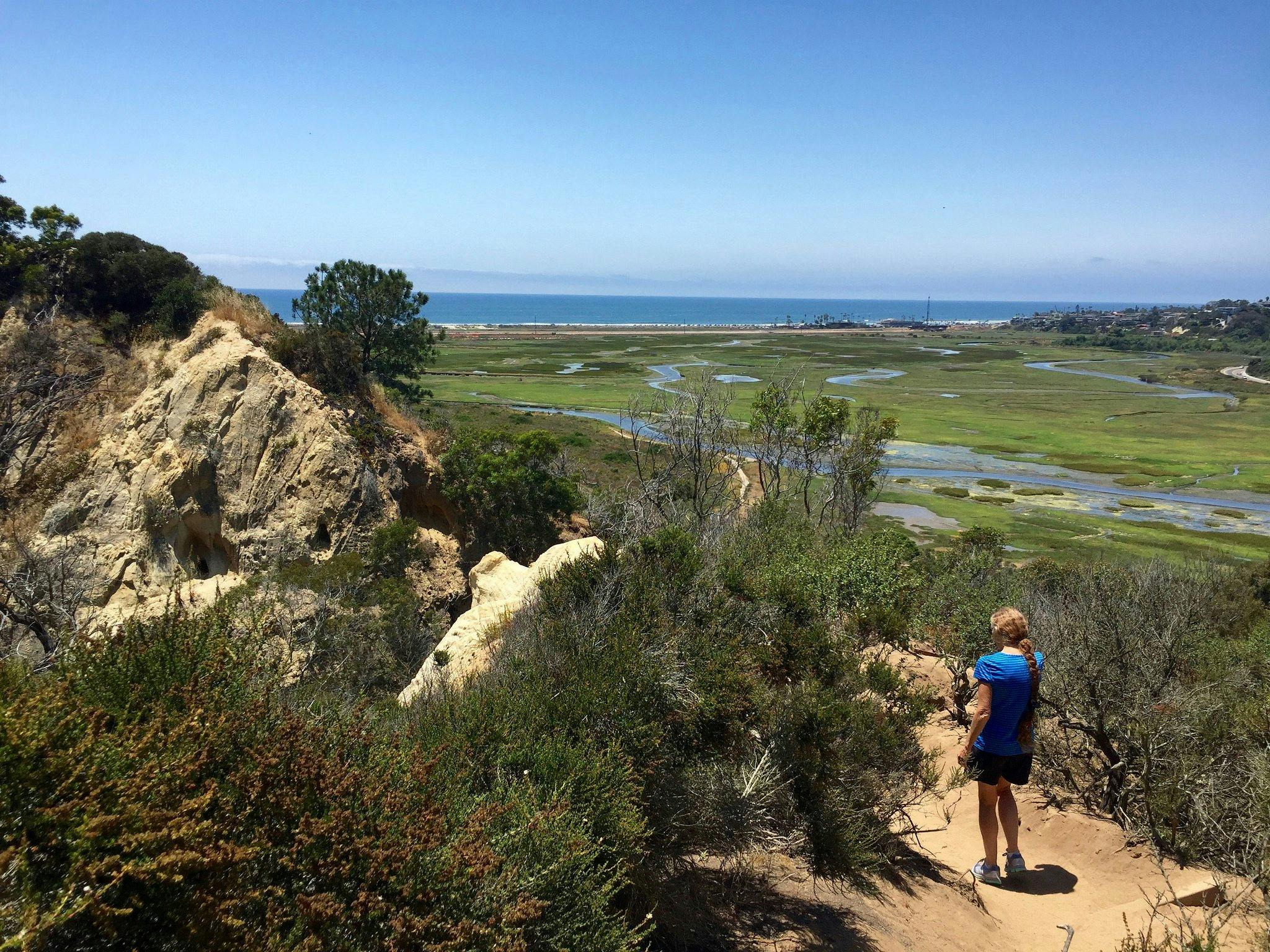 The smooth, water-sculpted corridors of this otherworldly canyon cocoon you as you get deeper into it and ascend natural stone stairs around tight corners, passing hidden caves akin to your childhood idea of a perfect hideout. Ultimately, a ladder leads you out of the canyon and to an awesome panoramic view of the lagoon and the Pacific Ocean. Head down when you're ready, completing the loop and returning to the trail. On the return trip, take a right at the first junction for an alternate route that hugs the lagoon, where interpretive signs point out the plant life. This path connects with the original trail and leads you back to your car, where you'll no doubt be considering what friends to share this gem with on your next visit. Thanks, Annie!
To get to the Annie's Canyon trailhead, take the I-5 toward Solana Beach, exit at Lomas Santa Fe Dr., and head west. Take Lomas Santa Fe for 1 mile, turning right onto N. Rios Ave., which ends at the trailhead after 0.8 mile. Dogs allowed, but not recommended in the canyon.
Bring the Outdoors to Your Inbox
Sign up for our weekly email and stay up to date on where to explore in California.
* No spam, that's a funky food!