Earnest in Ernest
Hiking in Ernest E. Debs Regional Park in Los Angeles
Finding peace of mind in the middle of Los Angeles? Hey, it does happen every now and zen. Northeast of downtown is the 300-acre oasis of Ernest E. Debs Regional Park and a 5-mile loop hike with a solitary spot for surveying the city and finding serenity. Park at the beautiful and informative Audubon Center (the first carbon-neutral building in the US!). Grab a trail map and head to the path on the opposite side of the parking lot. Scrub Jay Trail is a fire road that gradually rises through the hills with constant northern views of Pasadena and the San Gabriel Mountains. Keep right at the first junction and left at the second, checking over your shoulder every now and again to view southland skyscrapers, marquee reminders of your urban environs, yet too distant to impose on the hike's tranquility.
After just past 1.5 miles you'll reach the singletrack Oak Grove Trail, which runs parallel to a paved track that you'll have to hop onto when you've run out of dirt. Follow along as it meanders through two picnic areas and then to a short staircase at the westernmost end of the upper picnic area's parking lot. Surprise: A trio of palm trees marks the entrance into an intensely steep fire road that rewards with incredible views of the downtown skyline. A tranquil pond surrounded by lush pines epitomizes a philosophical resting spot. Take a seat on a bench, circle the pond, or simply gape at the city panorama. Head north on the paved path, joining the City View Trail on the left just after the bathrooms. Keep enjoying those views as the trail rejoins the Scrub Jay Trail and returns you to your car.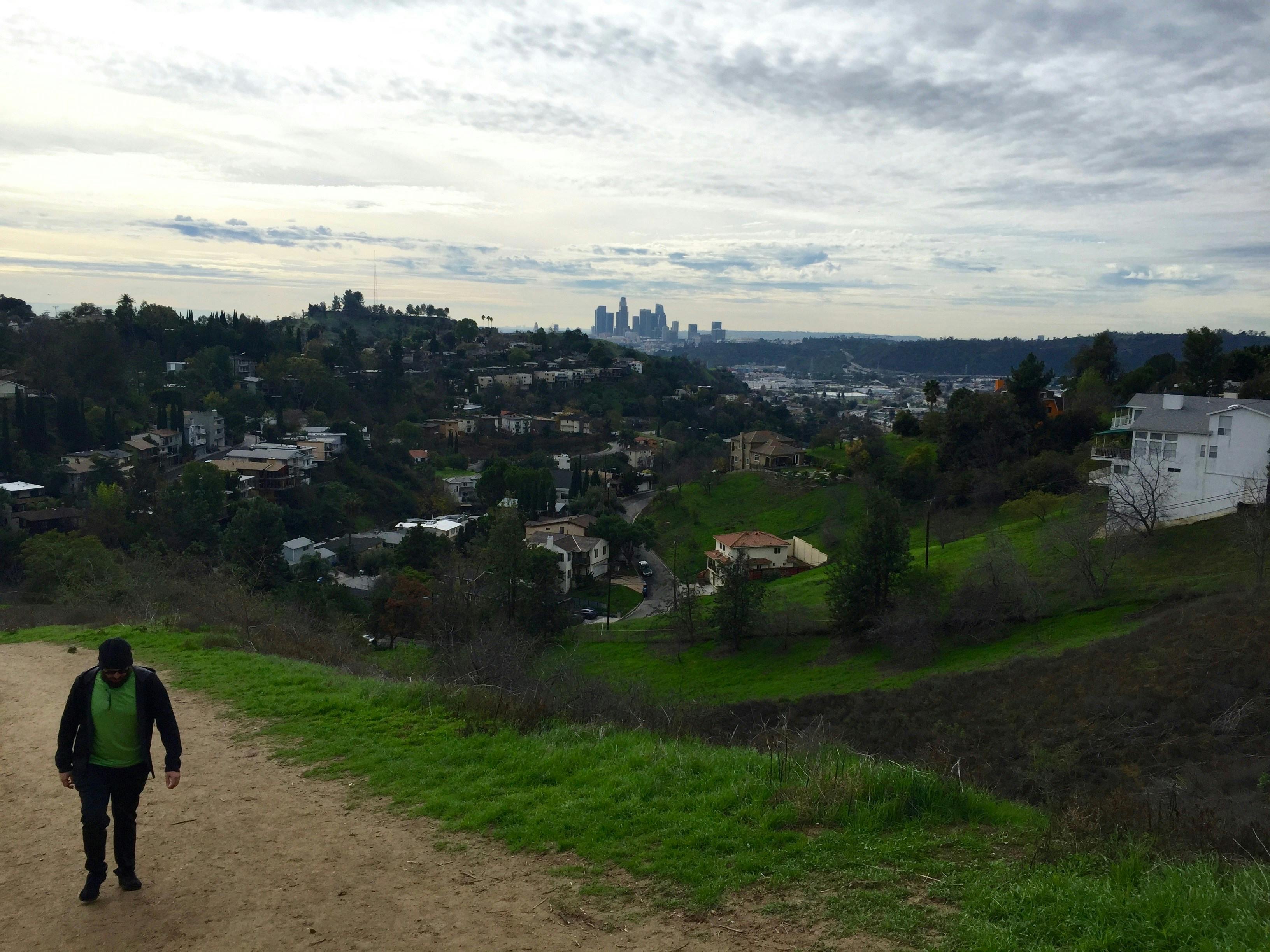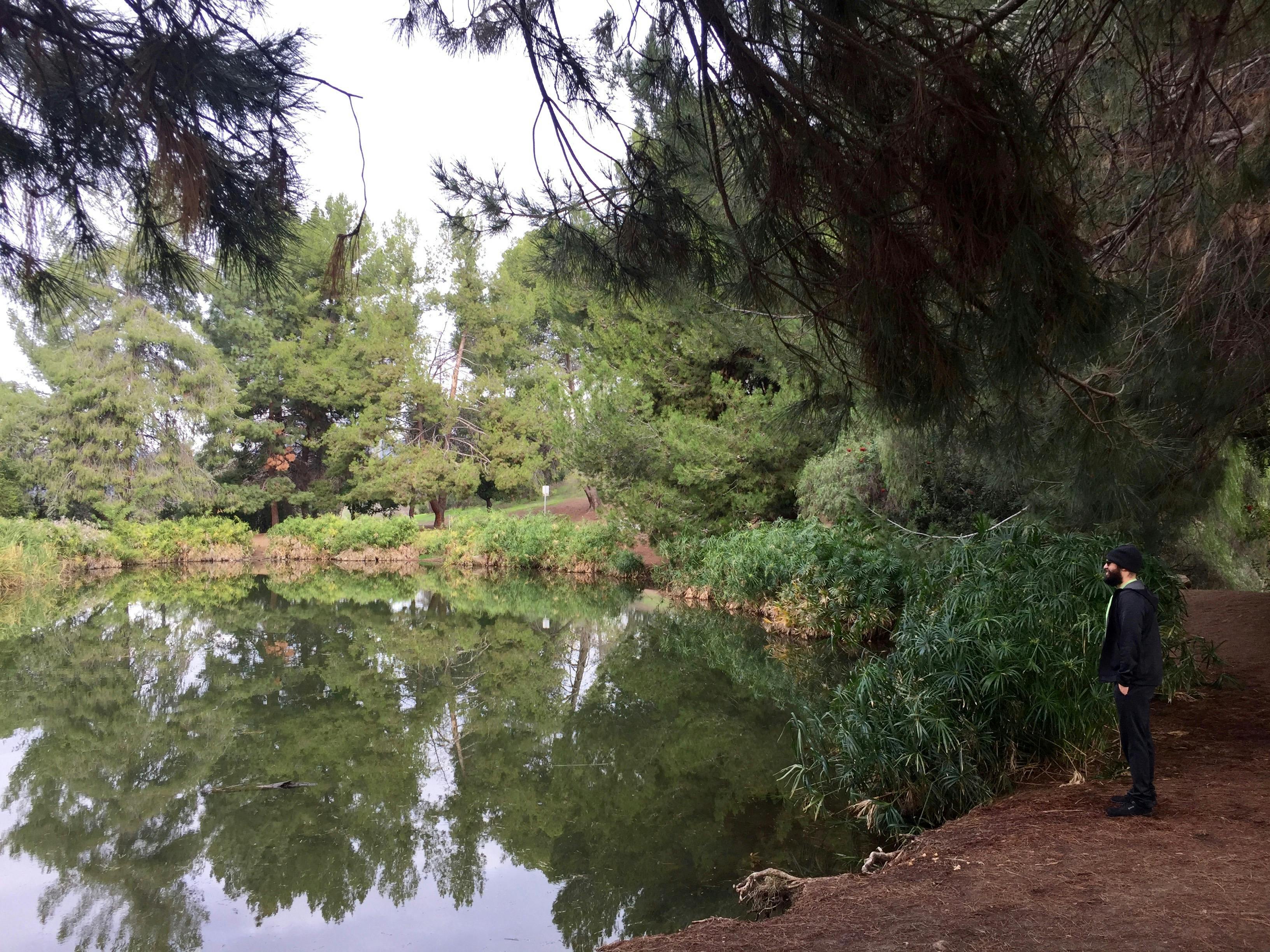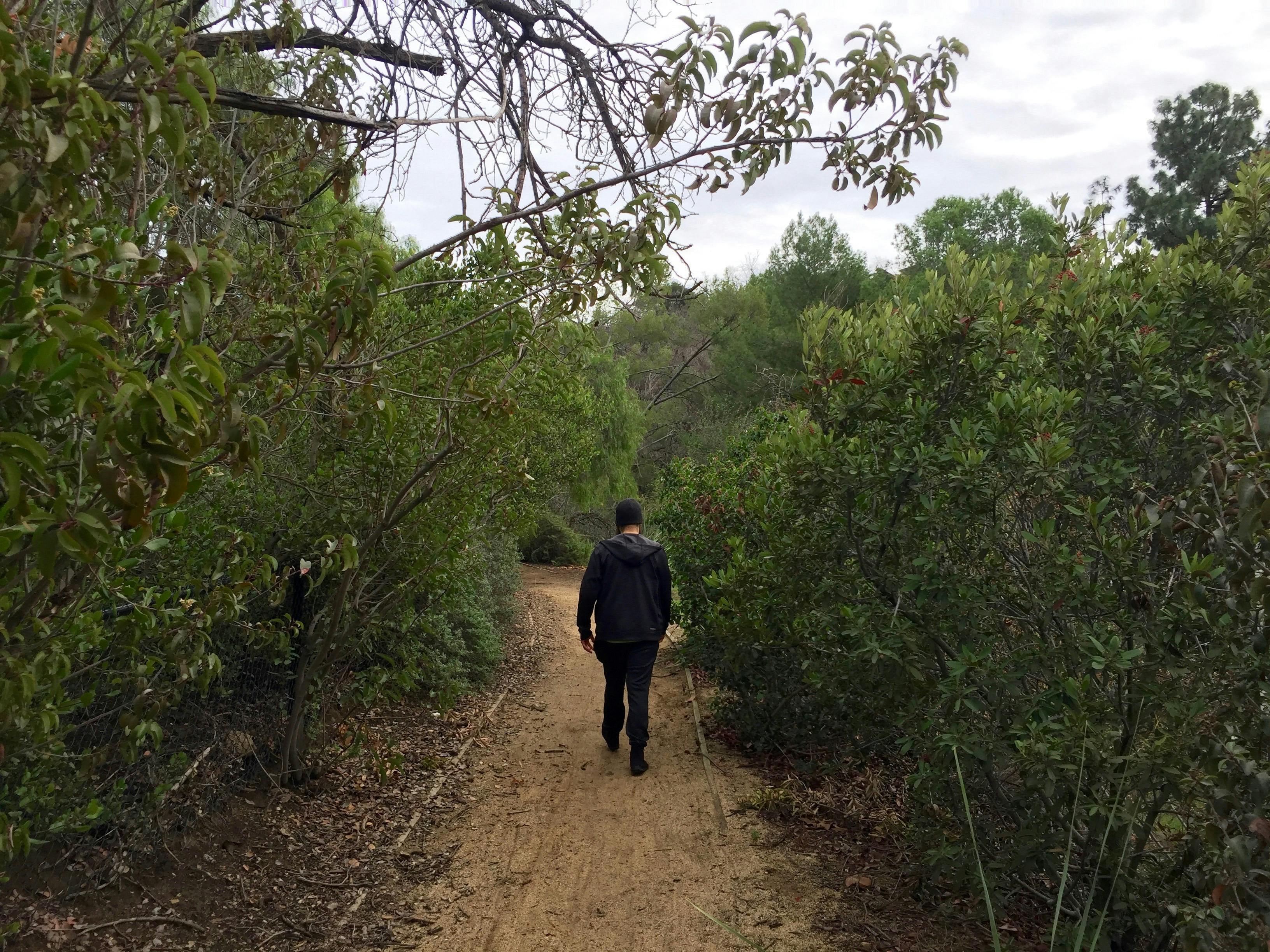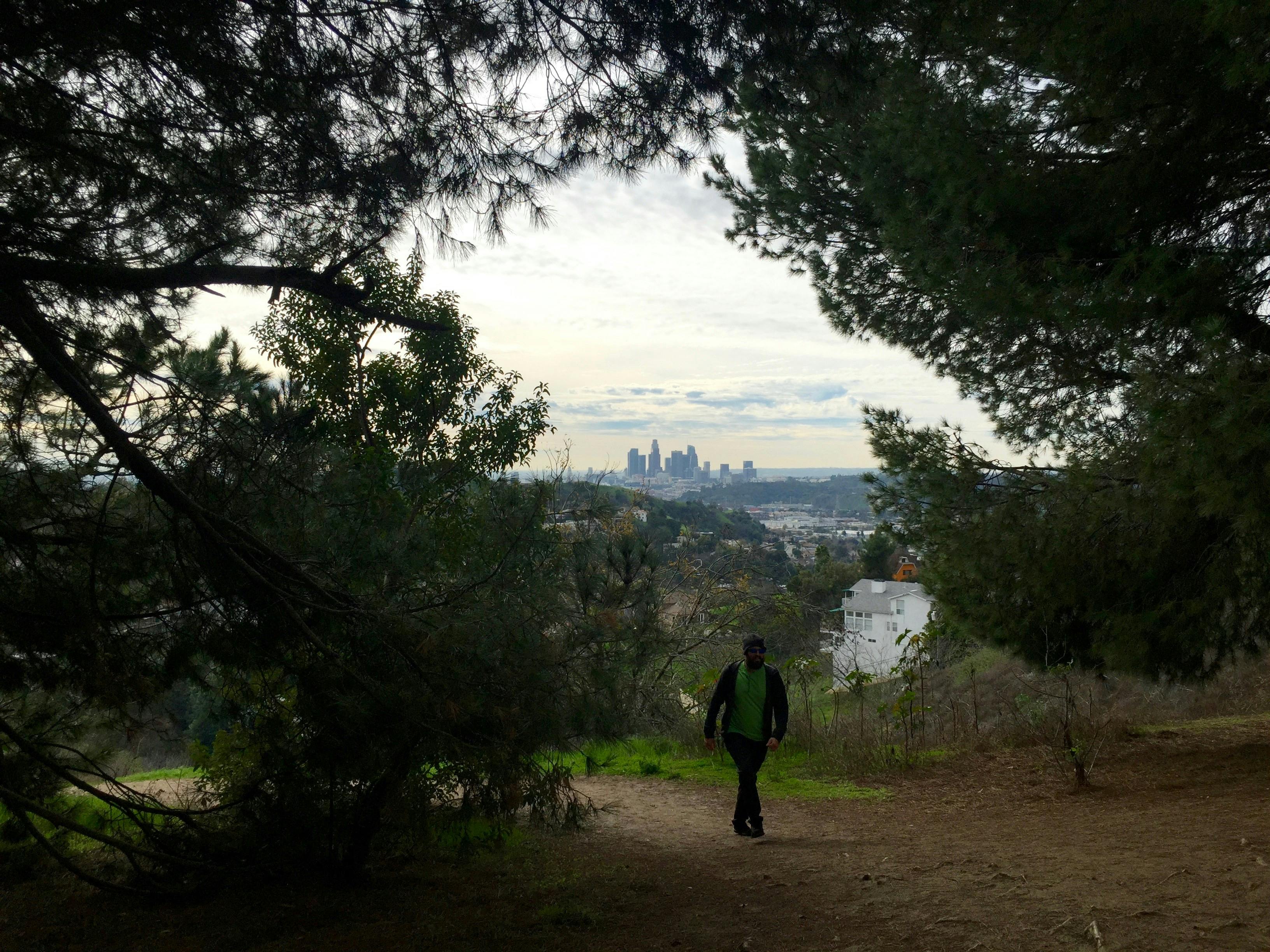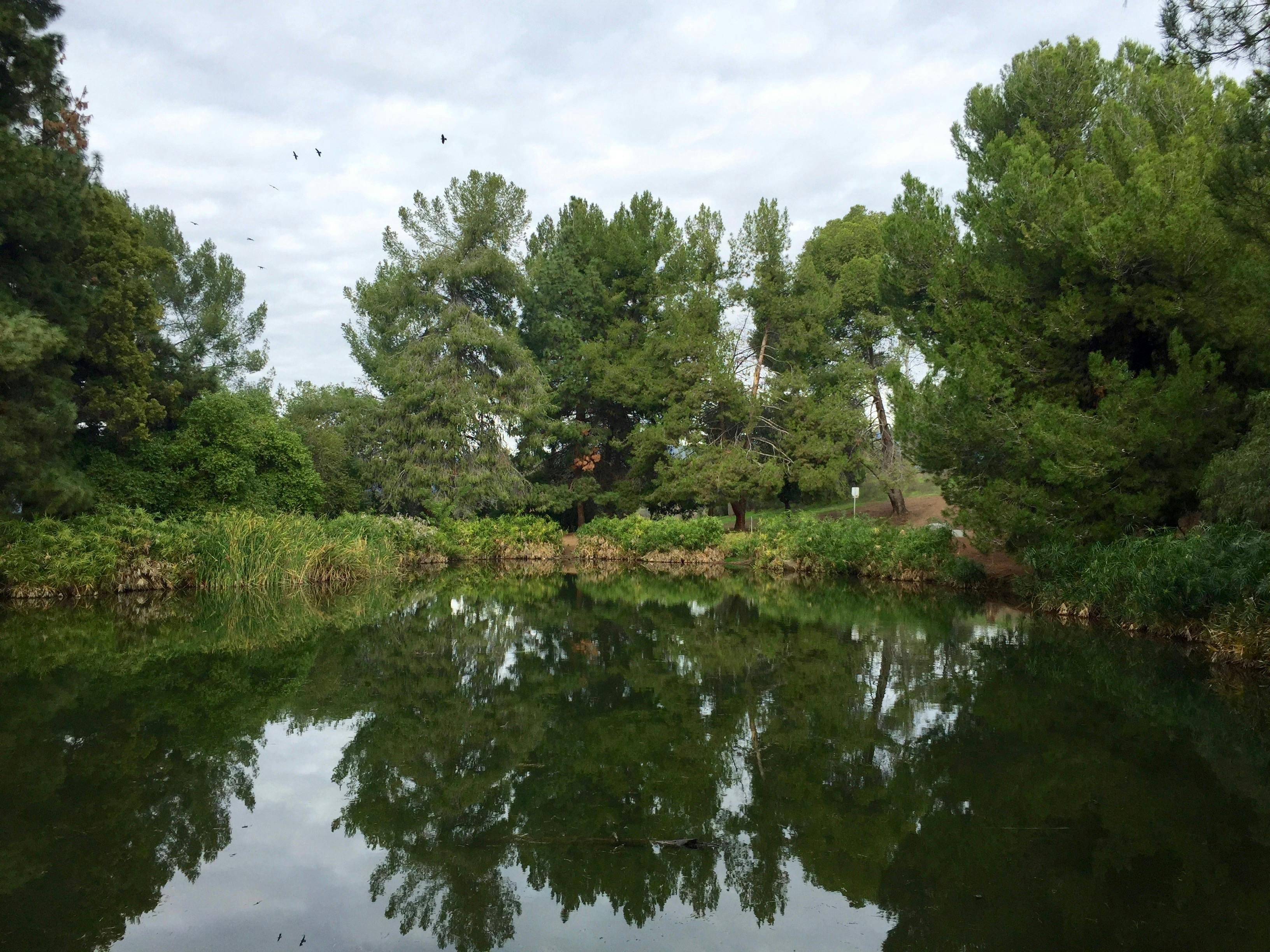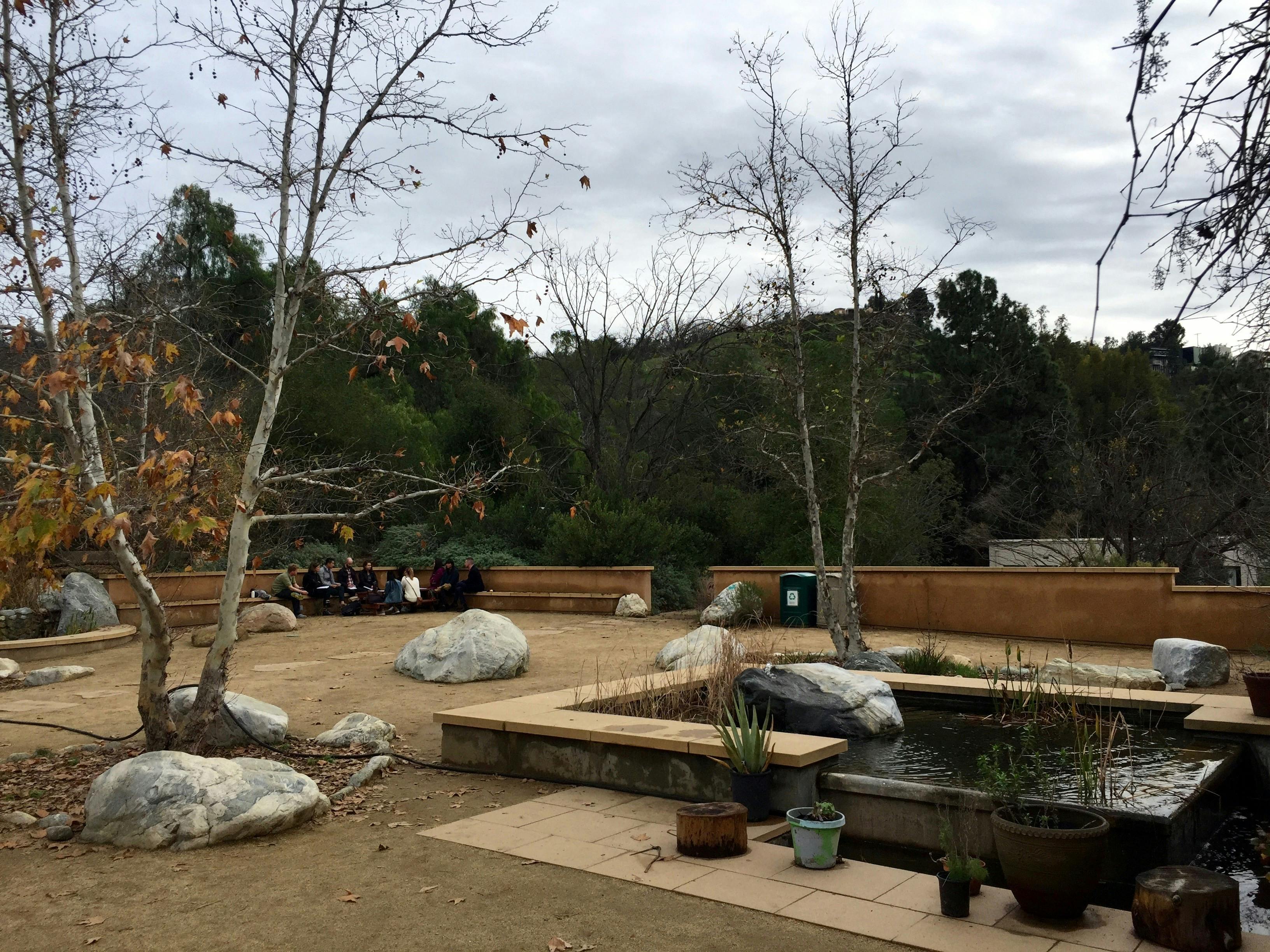 To get to the Audubon Center parking lot at Ernest E. Debs Regional Park, take the 110 Freeway to Ave. 43 and exit east. Take a left on Griffin Ave. and turn right at signs for the Audubon Center. The Audubon Center is open 9:00 a.m. to 5:00 p.m., Tuesday through Saturday (if closed, park on the street below the lot). Dog-friendly!
Bring the Outdoors to Your Inbox
Sign up for our weekly email and stay up to date on where to explore in California.
* No spam, that's a funky food!