Diablo's Back Way
Hiking Mitchell Canyon Back Creek Loop at Mount Diablo State Park
A hike with sweeping East Bay vistas, rushing creeks, and colorful wildflowers—Mount Diablo's got your back! As in Mitchell Canyon Back Creek Loop, a 7-mile (round-trip) hike with a bunch of spring's best (and brightest!) features. You'll have to work a bit—the hike ascends 1,700 feet—but the rewards are rich as you journey among vibrant grasses, coast live oaks, and cone-packed Coulter pines. Start with a moderate 3.5-mile ascent up Mitchell Canyon Fire Road.
You'll hear the throaty cry of acorn woodpeckers while catching a rainbow of springtime wildflowers, like the shooting star, Mount Diablo fairy lantern, and Ithuriel's spear. As the trail levels high above where you began at Deer Flat, a pair of picnic tables are a welcome respite from the climb.
Split up toward Murchio Gap and continue on a steep stretch leading to the peak, where you can stop to enjoy expansive ridgetop views of the verdant Mitchell Canyon and of the spinning windmills at Altamont Pass Wind Farm just beyond. Then begin your descent down the Back Creek Trail, a singletrack route through a manzanita grove that crosses a creek now and again. A final pass through a meadow brings impressive views of the quarry near where you began. You may ramble past some wild turkeys as you find your way back to the trailhead. Everyone wants to gobble up the good scenery!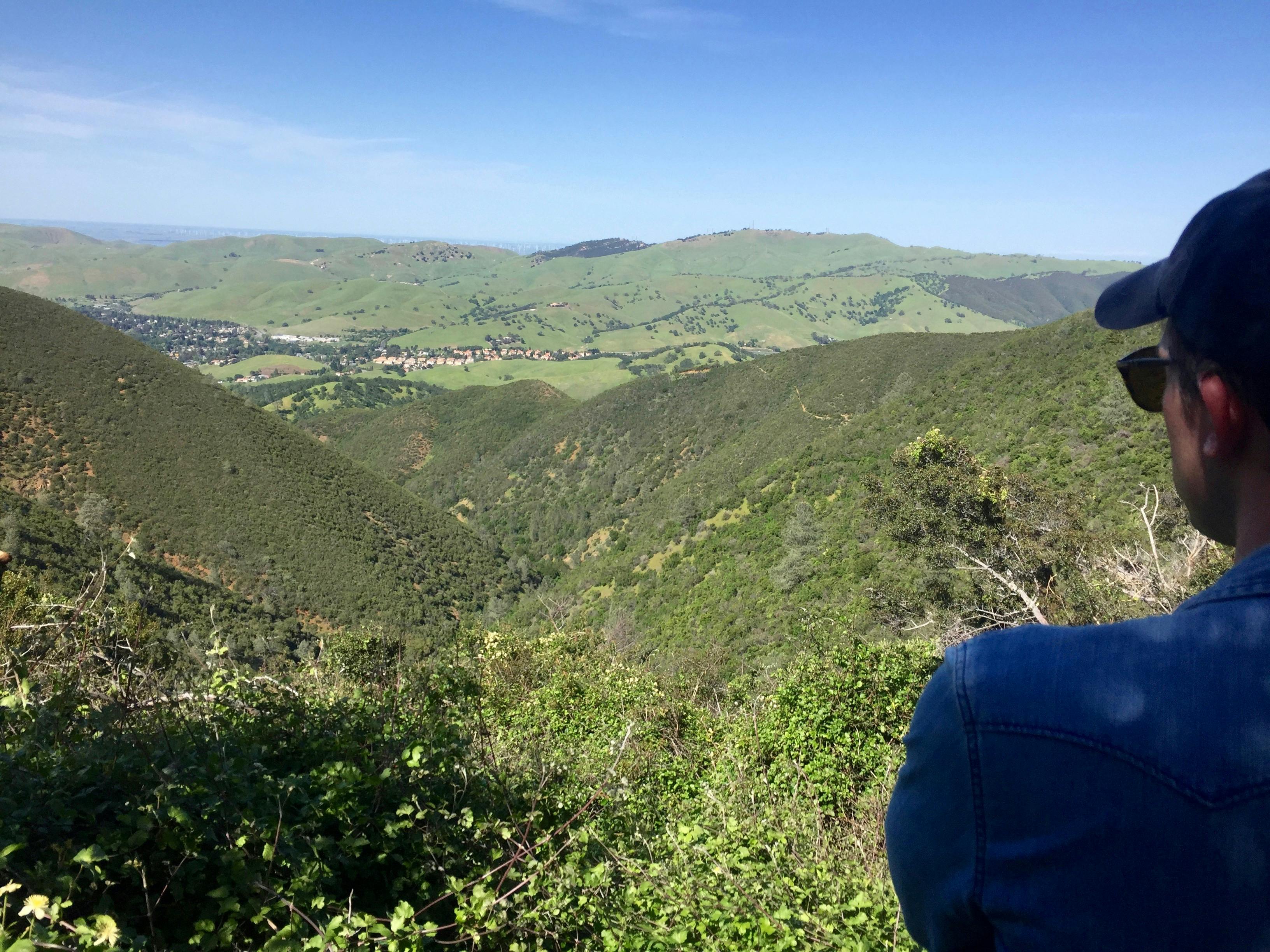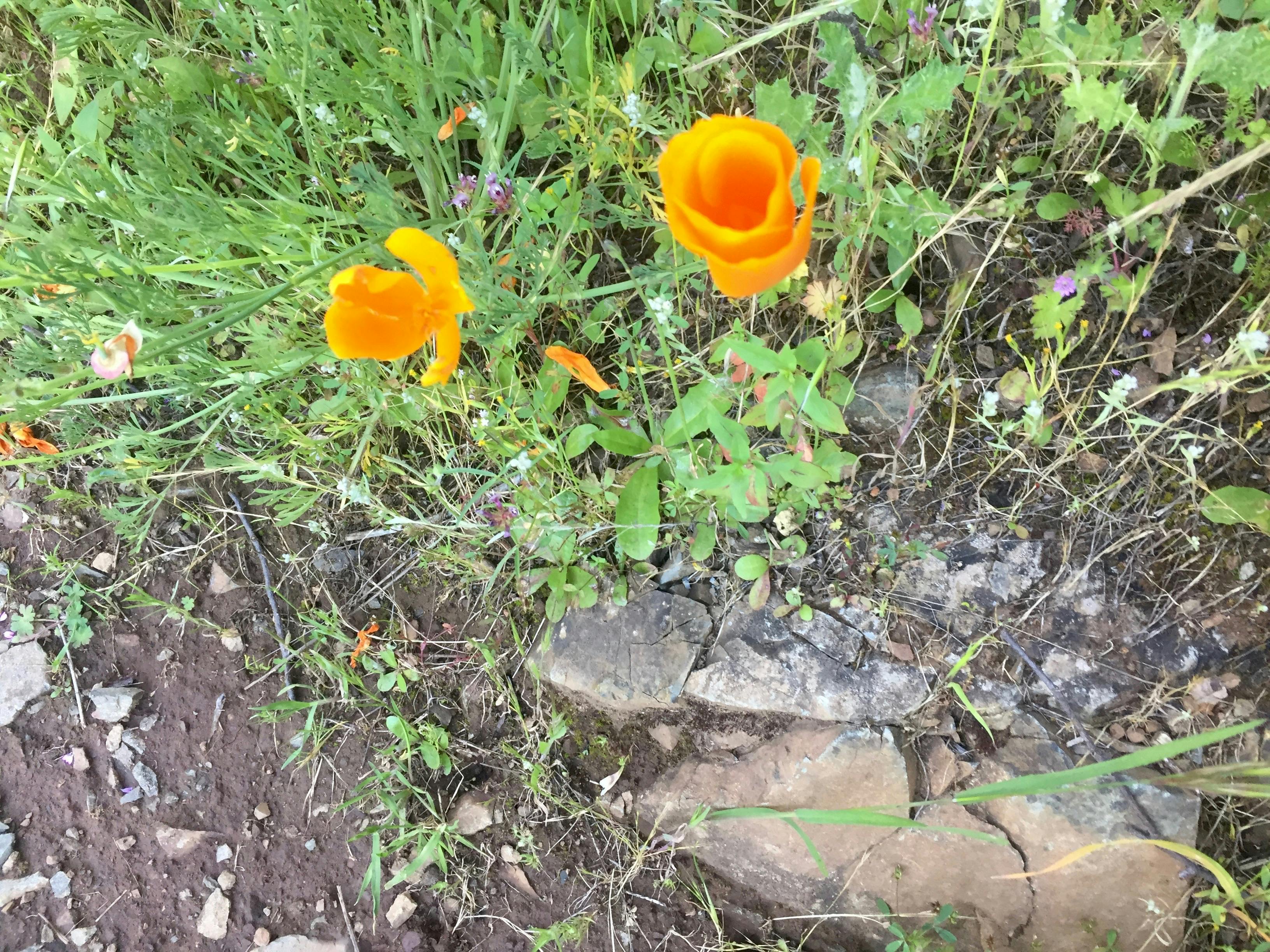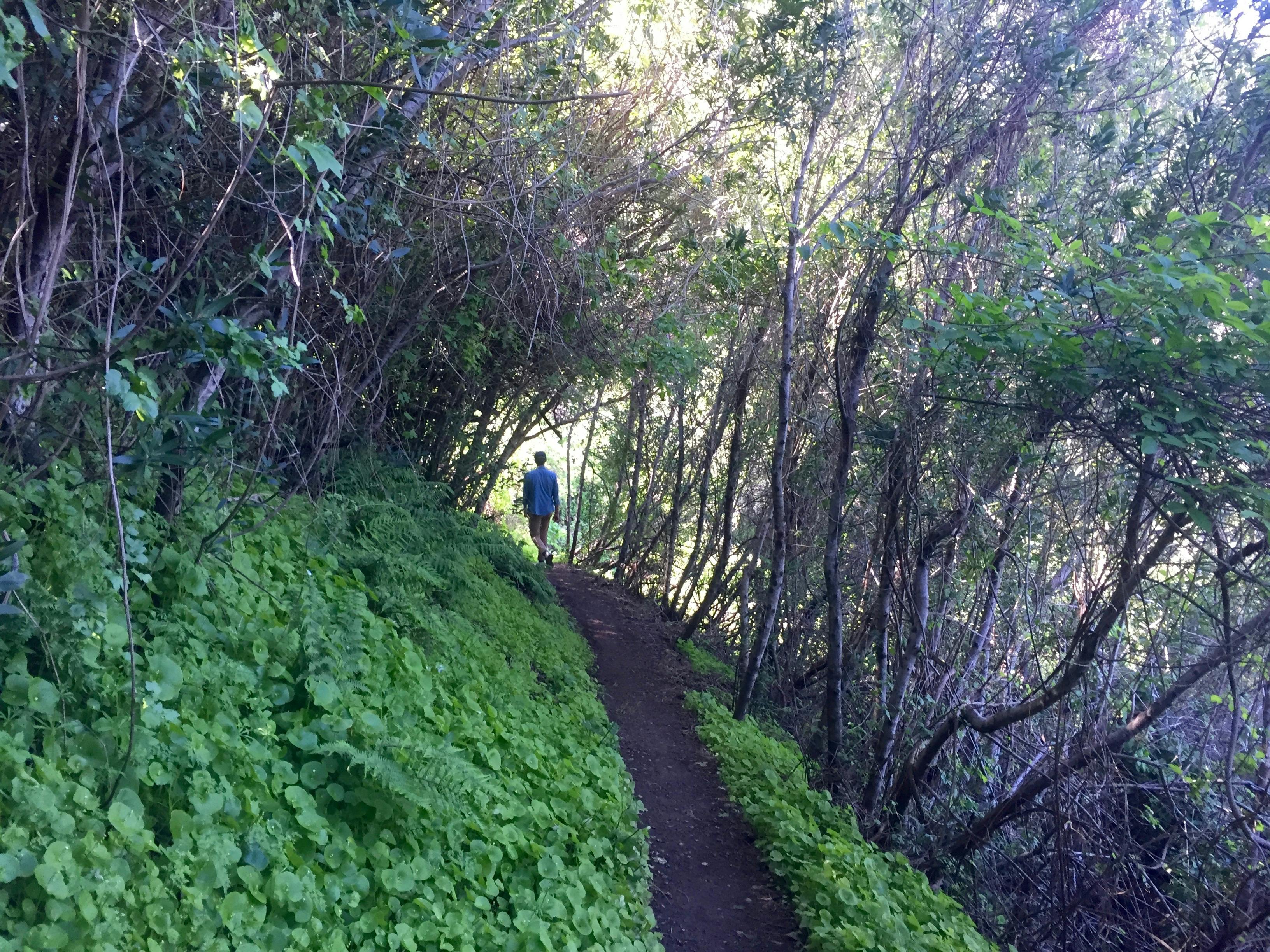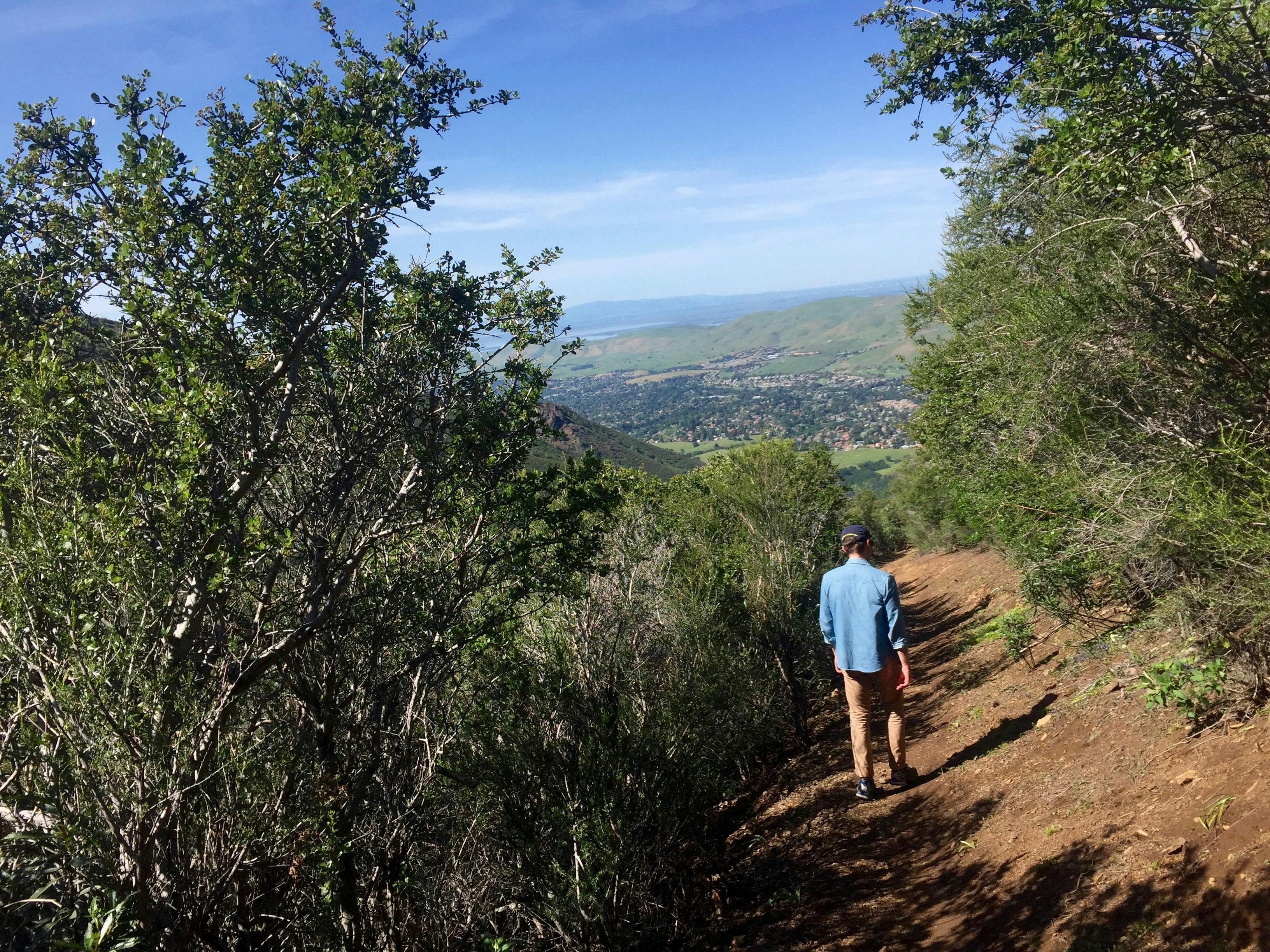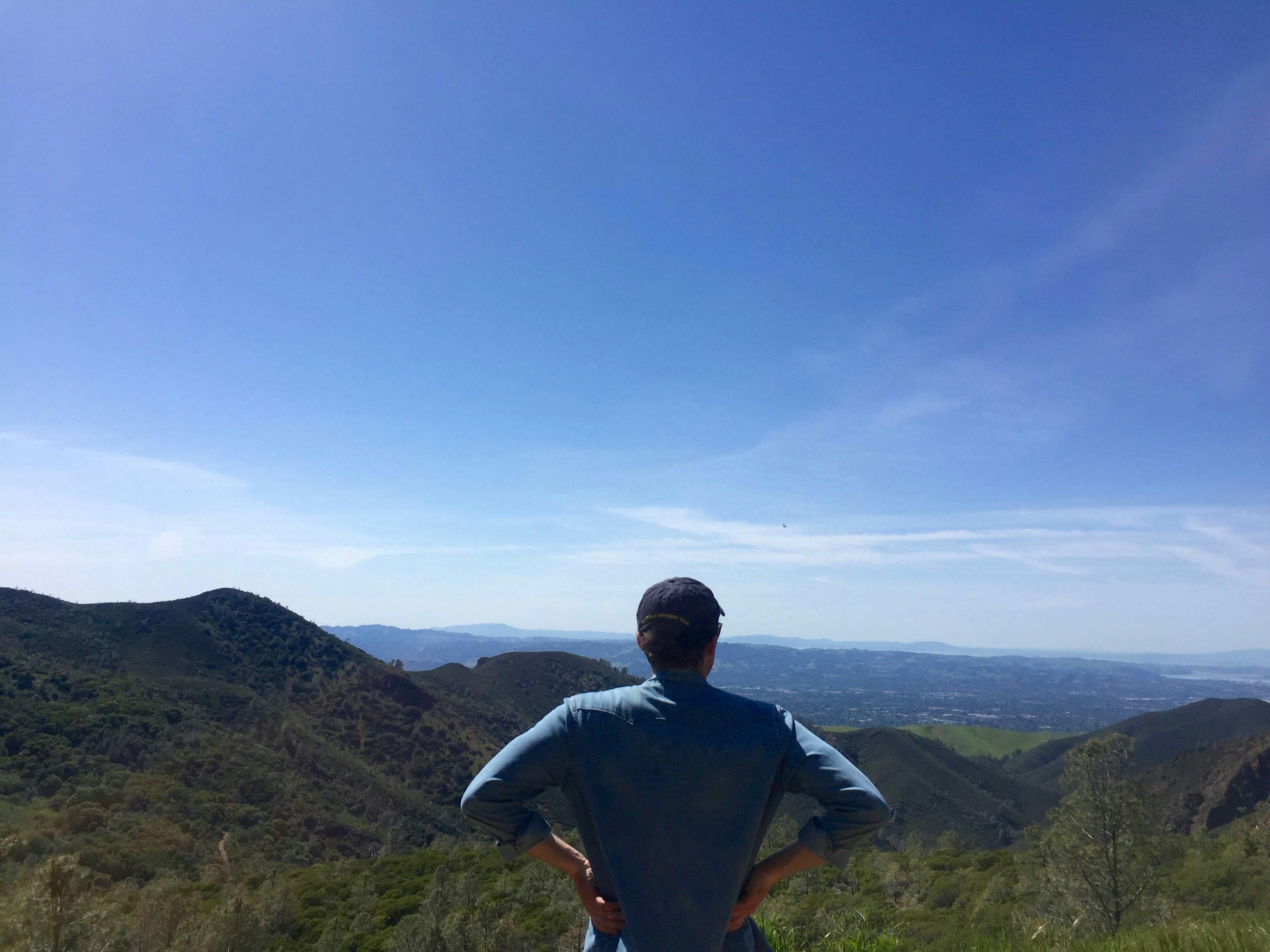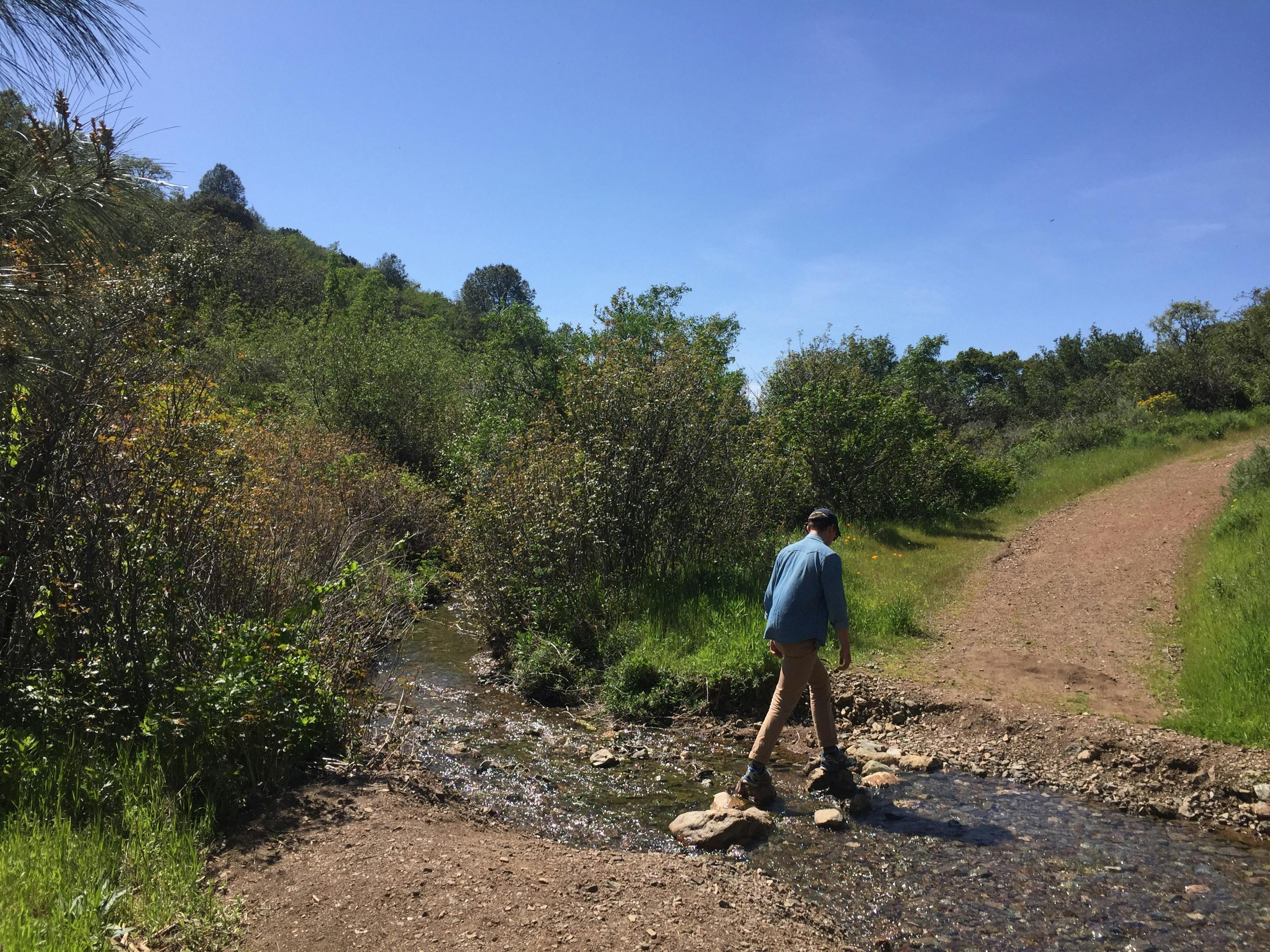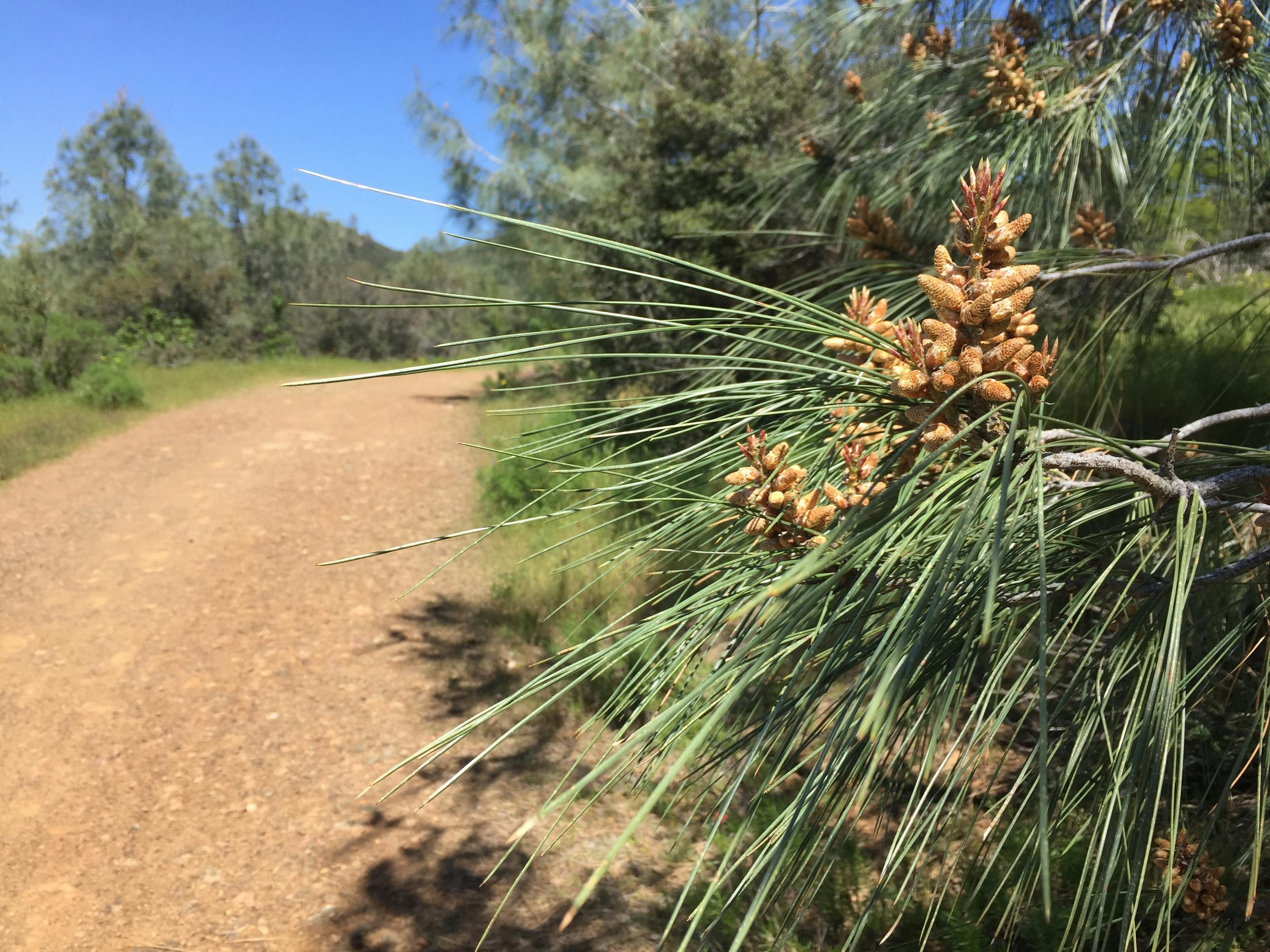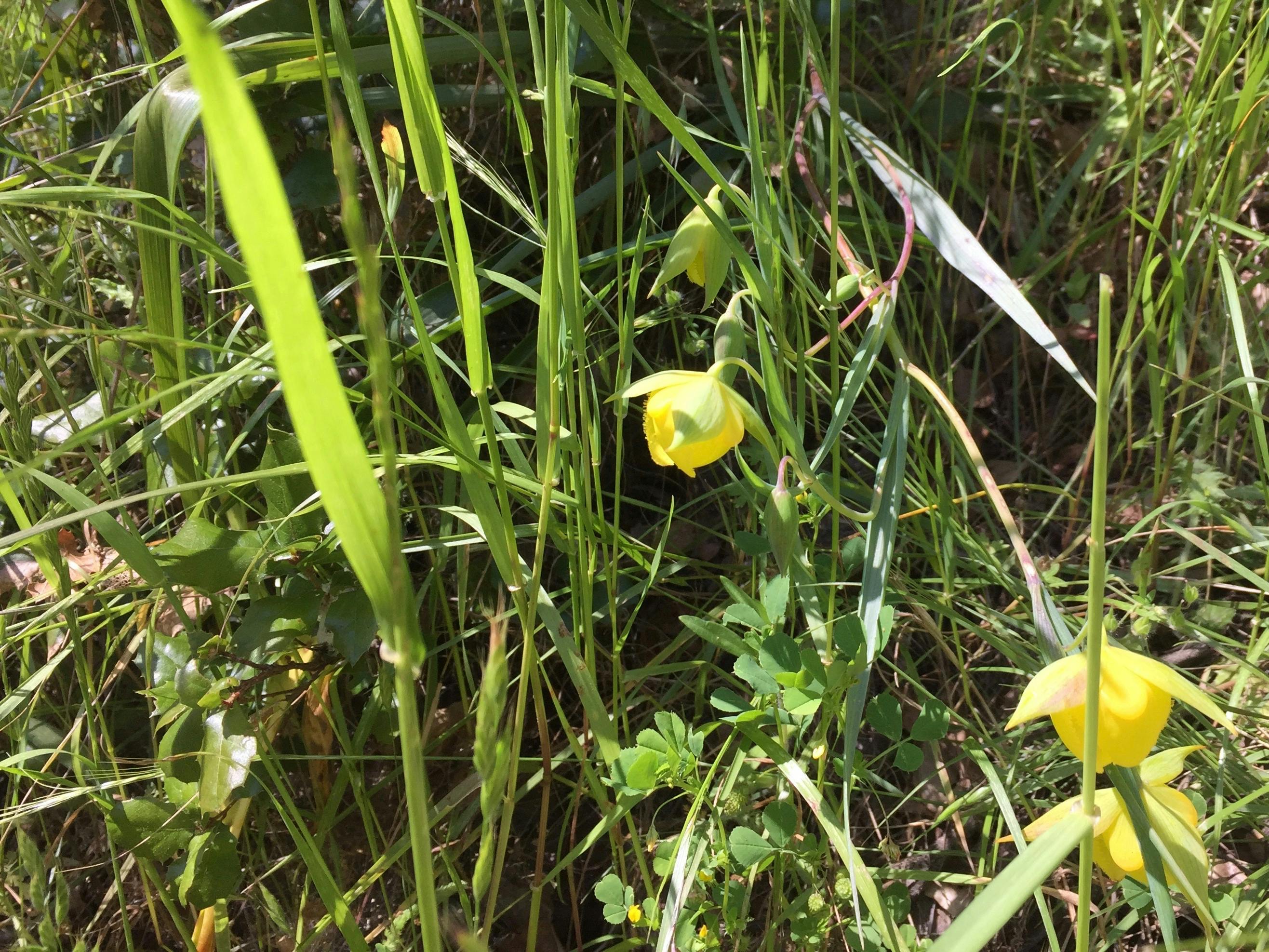 Parking costs $6 and is located at the Mitchell Canyon Staging Area (96 Mitchell Canyon Rd., Clayton). Begin the hike along dirt Mitchell Canyon Fire Rd., ascending for roughly 3.6 miles to Deer Flat. From there, continue .75-mile up Meridian Ridge Rd. to Murchio Gap. At Murchio Gap, take the singletrack Back Creek Trail down, eventually continuing onto Bruce Lee Rd. as the descent levels. Finally, branch left continuing along the Coulter Pine Trail and Murchio Rd. back toward the trailhead. We recommend getting a trail map in advance—available online, at Mitchell Canyon Visitor Center (open weekends), or at a nearby outdoors stores. Or snap a picture of the map posted at the trailhead. No dogs.
Bring the Outdoors to Your Inbox
Sign up for our weekly email and stay up to date on where to explore in California.
* No spam, that's a funky food!