Old Tower, New Home
Hiking to Castro Peak Lookout in Henninger Flats
Where do old fire lookout towers go after they retire? This one moved from Malibu to the San Gabriel Mountains. That's right: The old Castro Peak Lookout, which stood at 2,826 feet in the Santa Monica Mountains and saw service from 1925 to 1971, now stands above Henninger Flats in the San Gabes, at 2,600 feet.
Henninger Flats is also home to a pack-in, pack-out campground and a charming nature center with history of its own. Its crown, the 20-foot steel relic, can be viewed via a 5.6-mile gut-bustin', heart-thumpin' out-and-back workout that delivers panoramic vistas of the San Gabriel Valley.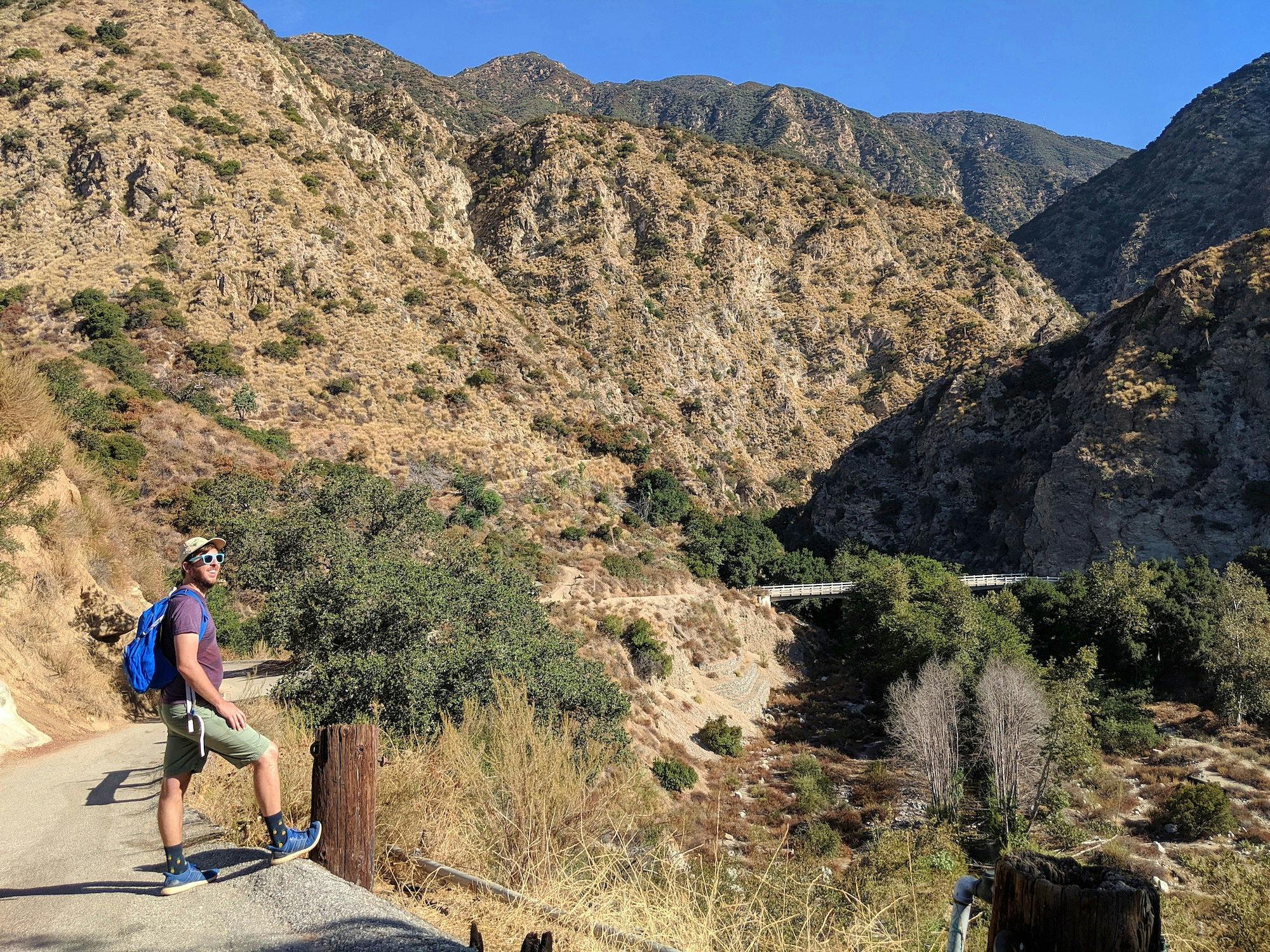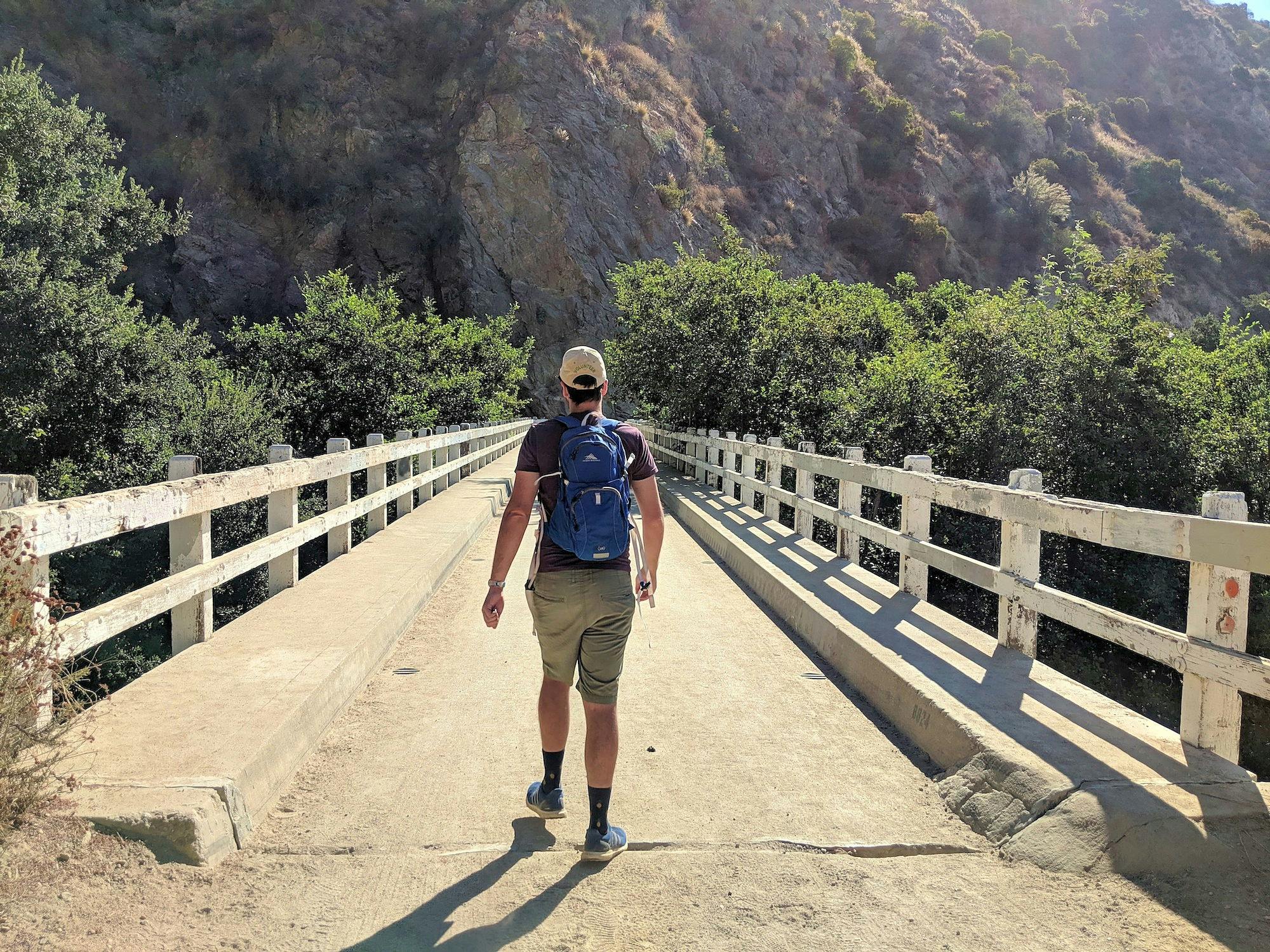 From the Mount Wilson Toll Road Gate, head down into the canyon, crossing a bridge and ignoring a descent at the junction (it leads to Eaton Canyon). Instead, start your uphill slog for 1,400 feet of thigh-burning gain. The vistas are unobstructed and glorious all the way, but the trail offers little shade, save for the surprise pine or two among yucca, Indian paintbrush, and laurel sumac. Bring lots of water, because although Henninger may have a campground, it has no water supply.
Benches break up your ascent, and it is well worthwhile to stop on a clear day and gaze at the downtown skyline and beyond. When you reach the welcoming sight of the Henninger Flats sign, the trail deposits you into an even more welcoming grove of pines towering above the campsites.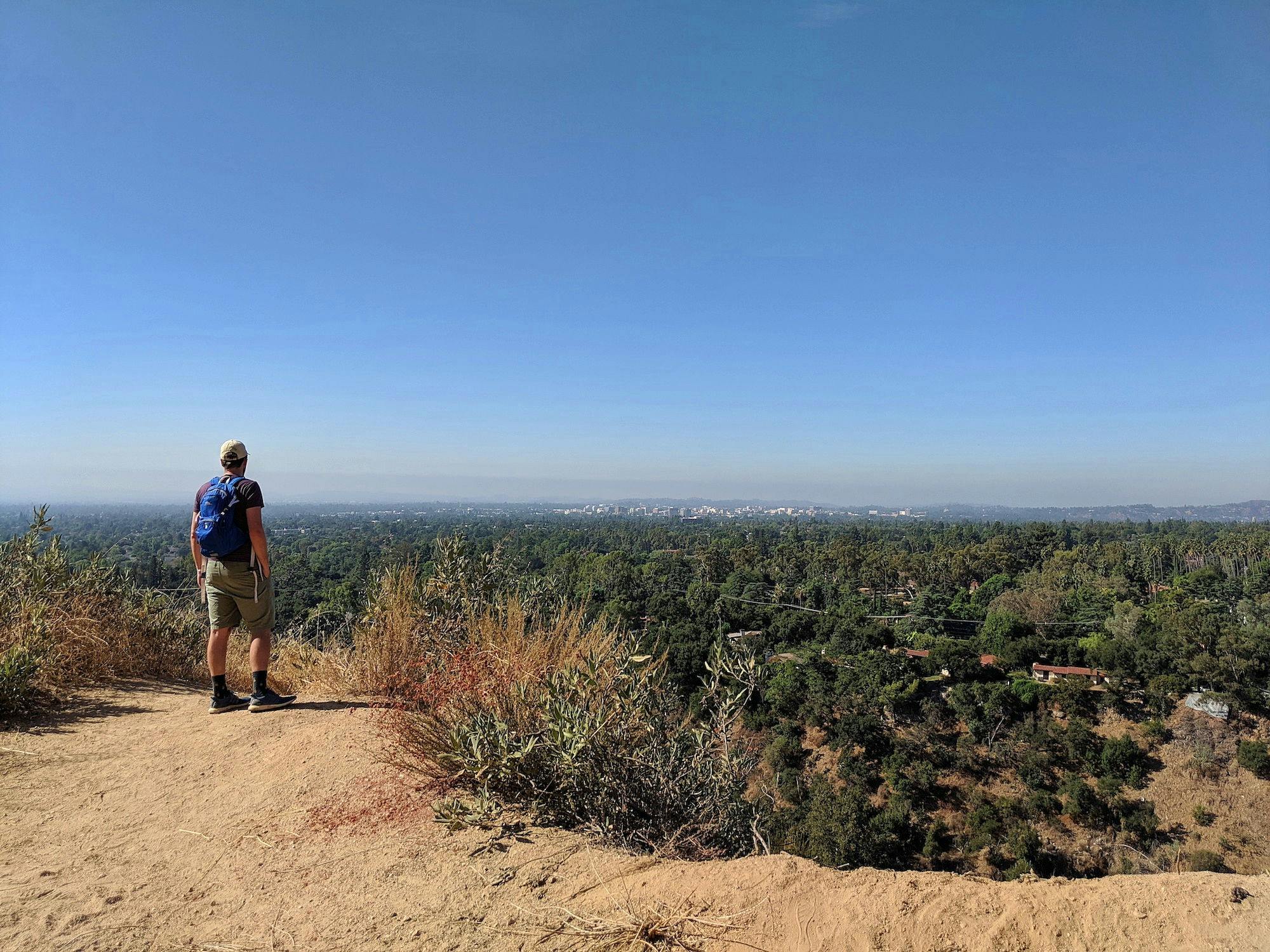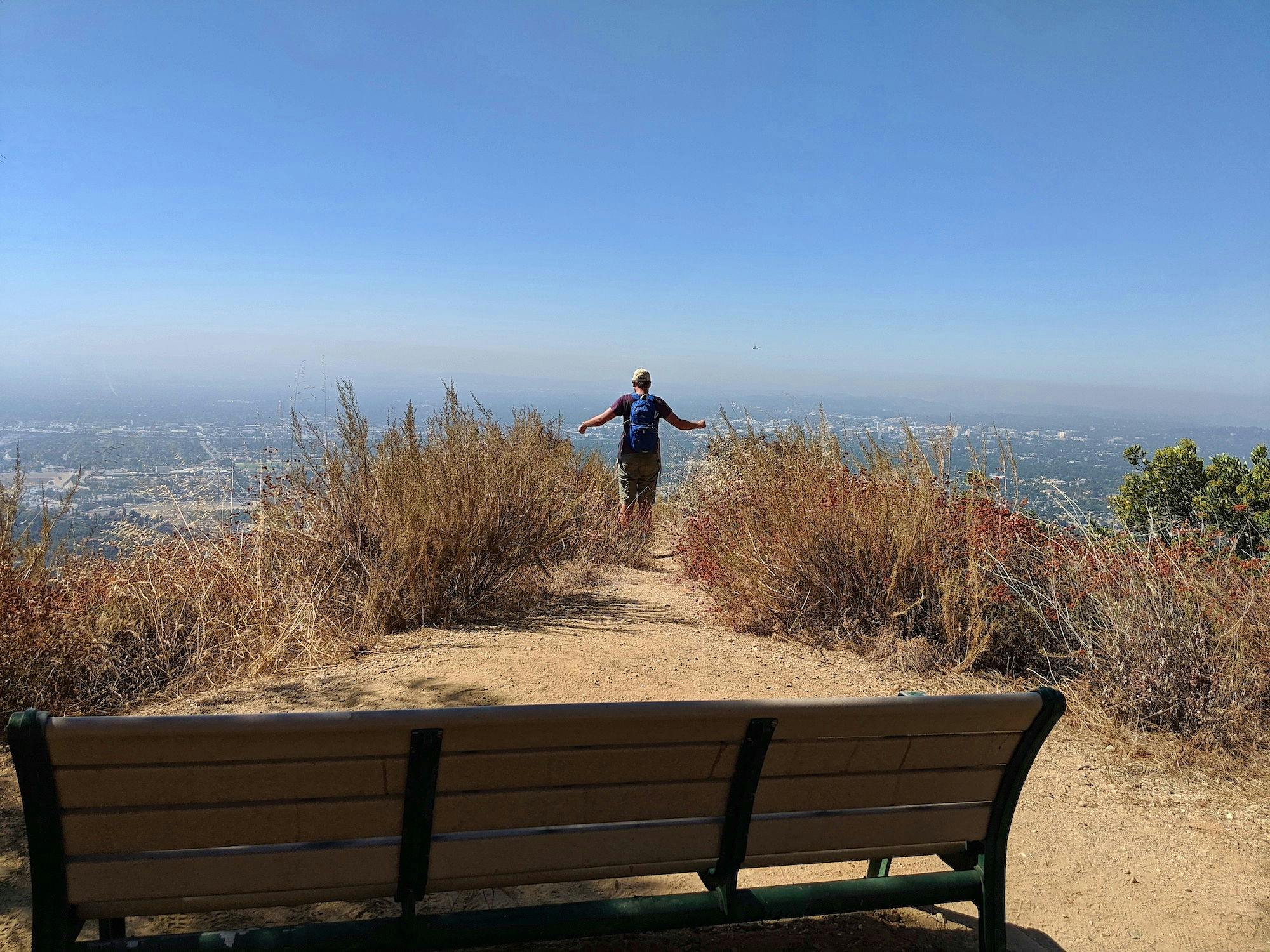 The Castro Peak Lookout stands ahead, an erstwhile fire finder sidelined to a peaceful corner under the pines. Though relieved of duty by the modernity of flying machines, its antique aesthetic lives on, prime for photography or a passing thought about our long history of dealing with California forests' greatest natural threat.
Check out the nature center next door, full of local artifacts, taxidermy, maps, a giant tree-ring exhibit, and even an old but functioning soda machine. Enjoy a final sprawling look across the flats, and prepare your knees for the journey back to your car.
To get to the Pinecrest/Mount Wilson Toll Road trailhead, take the I-210 to Pasadena to the Allen Ave. exit (coming from the east), or the Hill exit—staying along Corson St. to Allen Ave. (coming from the west). Then head north on Allen. After 2.5 miles, turn right onto Mendocino Ln., which turns into Crescent Dr. after crossing Altadena Dr. Take your first left onto Pinecrest Dr., followed by a right onto Bowring Dr. Park on Bowring Dr. for free street parking and walk east on Pinecrest to find the Mount Wilson Fire Rd. gate. Dog-friendly!
Bring the Outdoors to Your Inbox
Sign up for our weekly email and stay up to date on where to explore in California.
* No spam, that's a funky food!