Caves, Waves, and a Greenroom
Kayak tour off of Scorpion Cove on Santa Cruz Island in Channel Island National Park
Etched into volcanic rock awhirl with swooping brown pelicans, sea caves make for dramatic echo chambers, hissing with foam and swelling with ocean waves. And you, in the thick of adventure! Don't miss exploring one of the Channel Islands' most dynamic stretches of coast on a three-hour expert-guided kayak tour with Santa Barbara Adventure Company. You'll explore west of Scorpion Cove, a protected marine reserve and a West Coast breeding mecca for sea- and shorebirds.
Paddling into caves brings you to some wild scenes, and wildlife! Harbor seals keep themselves protected on a small beach, and a roaring blowhole drenches you whenever the swell hits just right. Ask your guide to take you to the "greenroom," a beautiful alcove that tunnels through a giant offshore rock pummeled by waves. In a kayak, one can ride the surf through its narrow, barnacle-encrusted corridor as Brandt's cormorants watch from guano-stained perches above.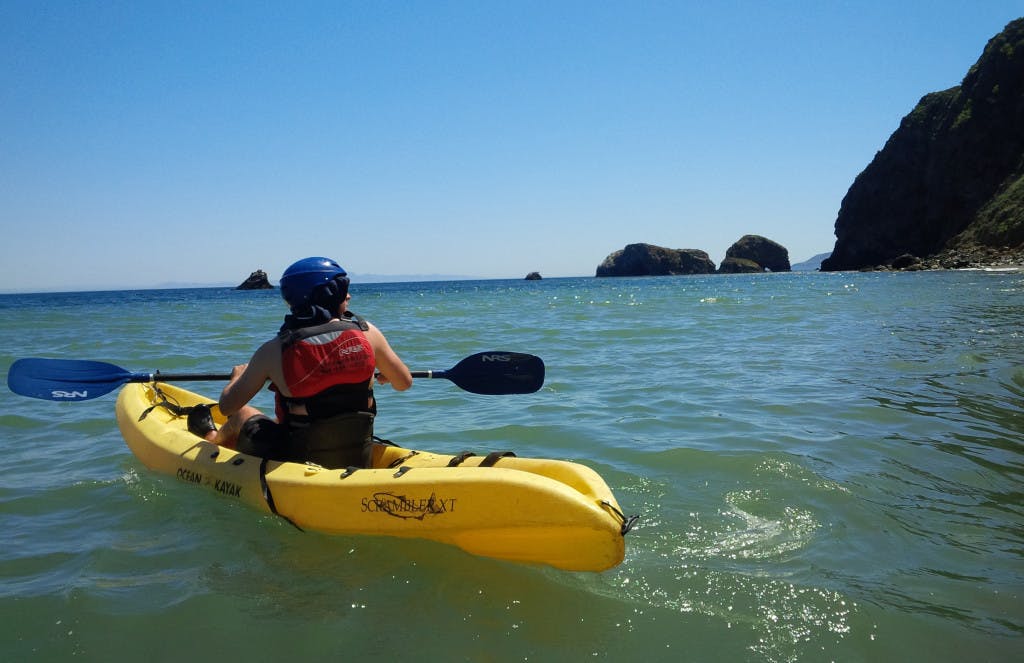 BONUS: Although kayaking is the main draw here, snorkeling in and around the cove is fun, too. Beneath the surf, giant kelp forests sway in the shimmering depths, attracting an array of sea life, including spiny lobster, rockfish, and California sheephead. Grab a snorkel mask and flippers and then plunge in and scope the waters east toward Scorpion Rocks or west past the currently damaged pier (a wet suit is highly recommended). Among the kelp blades, you're likely to spot bright orange Garibaldi and schools of Pacific jack mackerel, glittering silver. Sea lions often play in the shallows as well, and are known to swim right up to snorkelers to give them the once-over.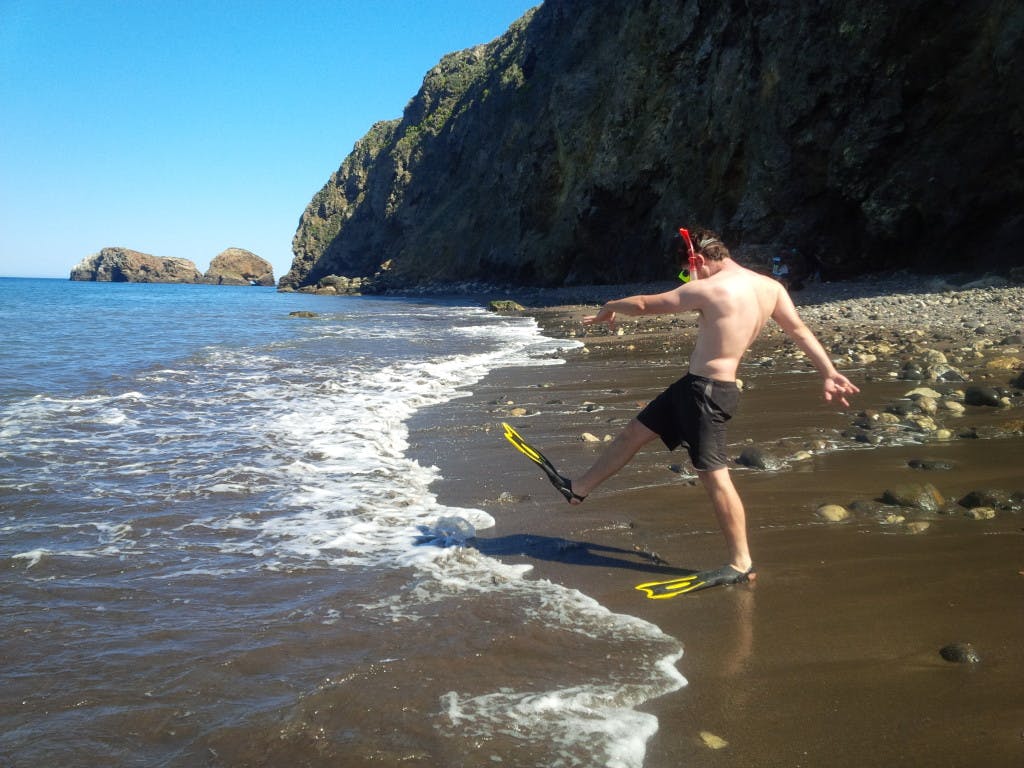 Santa Barbara Adventure Company's 3-hour kayak adventures. They also provide snorkel gear and wet suits free of charge after kayak trips. No dogs.
Bring the Outdoors to Your Inbox
Sign up for our weekly email and stay up to date on where to explore in California.
* No spam, that's a funky food!