Mono a Mano
Kayak Touring Mono Lake
Mono Lake is awesome to behold from any perspective. The saline lake spans the high desert north of Mammoth like a vast sheet of polished steel, and along its shores rise bizarre towers of limestone known as tufas. The best way to experience this surreal beauty? With paddle in hand, of course! Mono Lake Kayak Rentals operates on the lake's western edge near Lee Vining and is the only outfitter with on-site hourly rentals. From the landing, you can reach an impressive stand of tufas a mile offshore in just 25 minutes. So cast off and start paddling!
The open-water voyage brings striking clarity to the surroundings. Most mornings, you'll ply a placid lake that reflects like a mirror, amplifying the landscape's vastness and oddly beautiful desolation. The barren Bodie Hills rise to the north, the High Sierra to the west, and two volcanic islands loom to the east. The largest island, Paoha, was formed just 350 years ago from lava eruptions and allegedly has an active hot spring.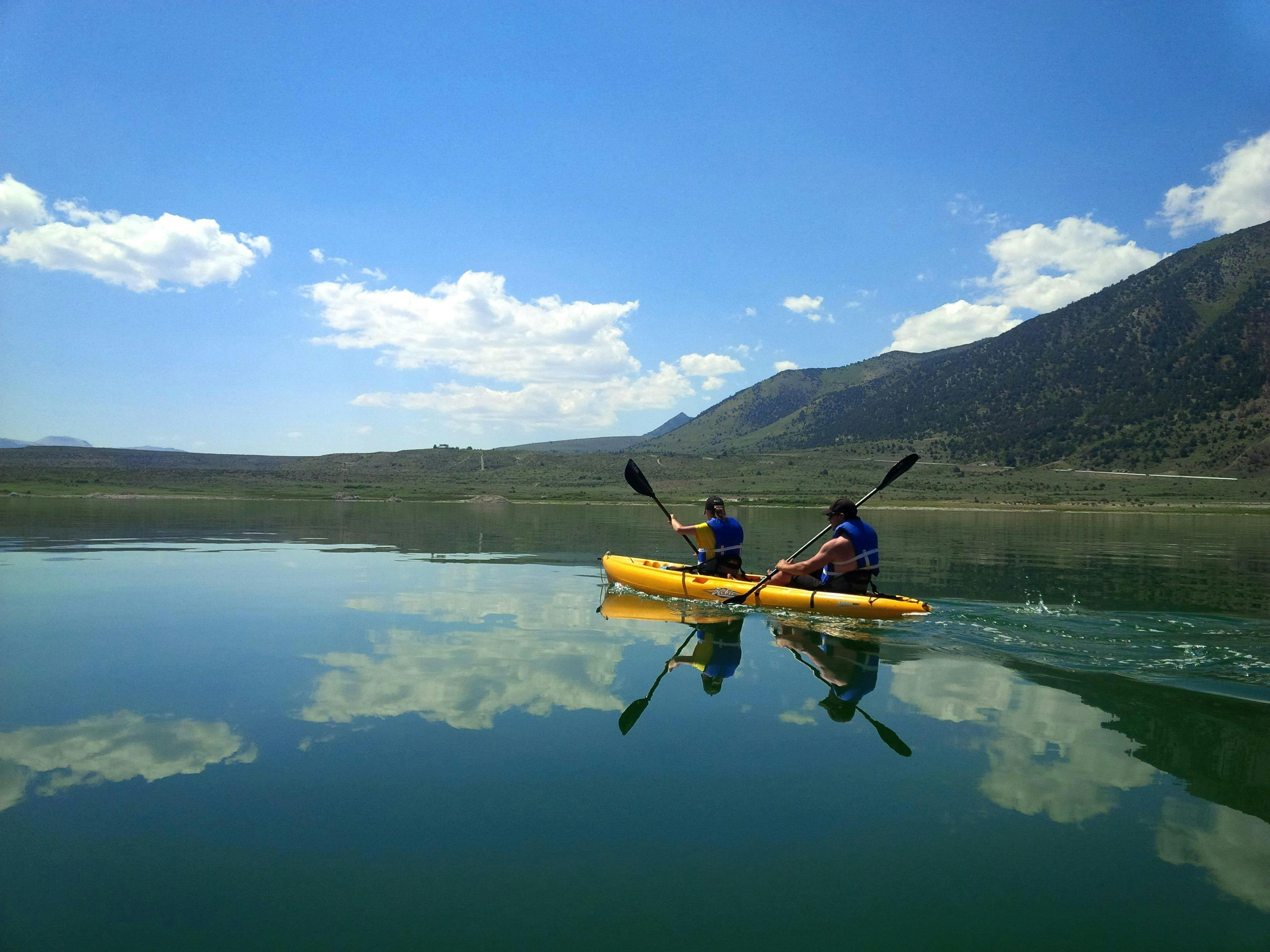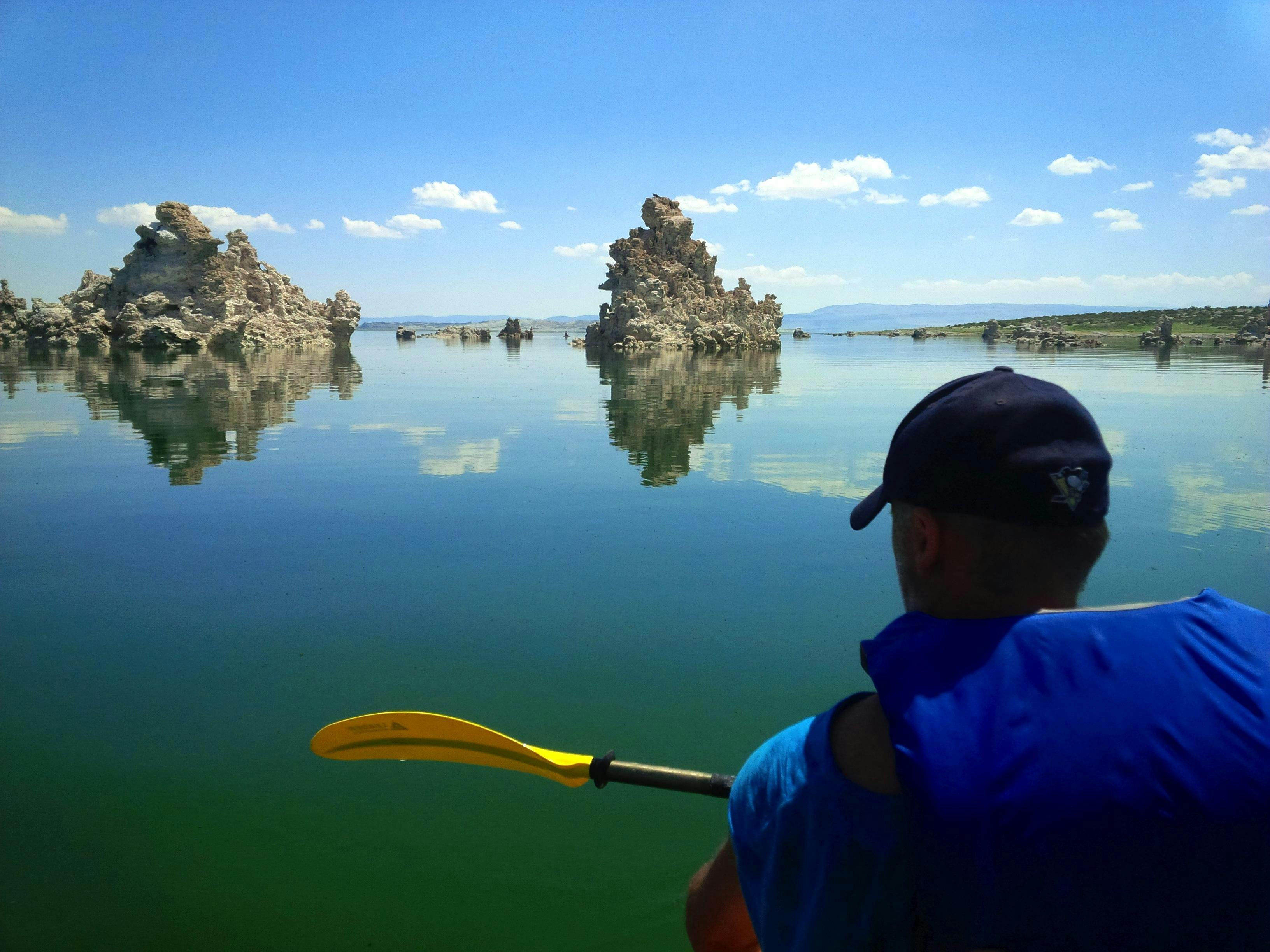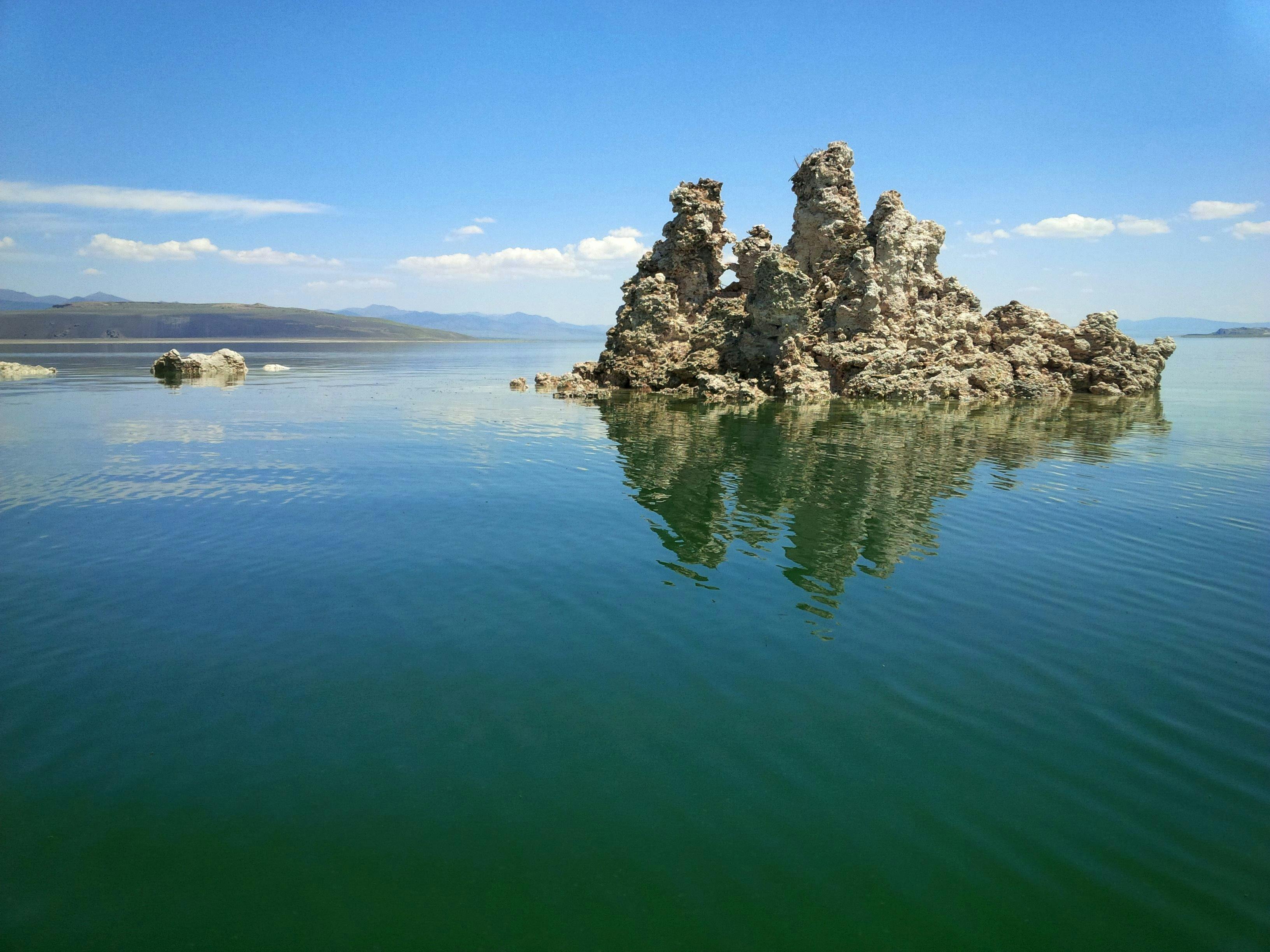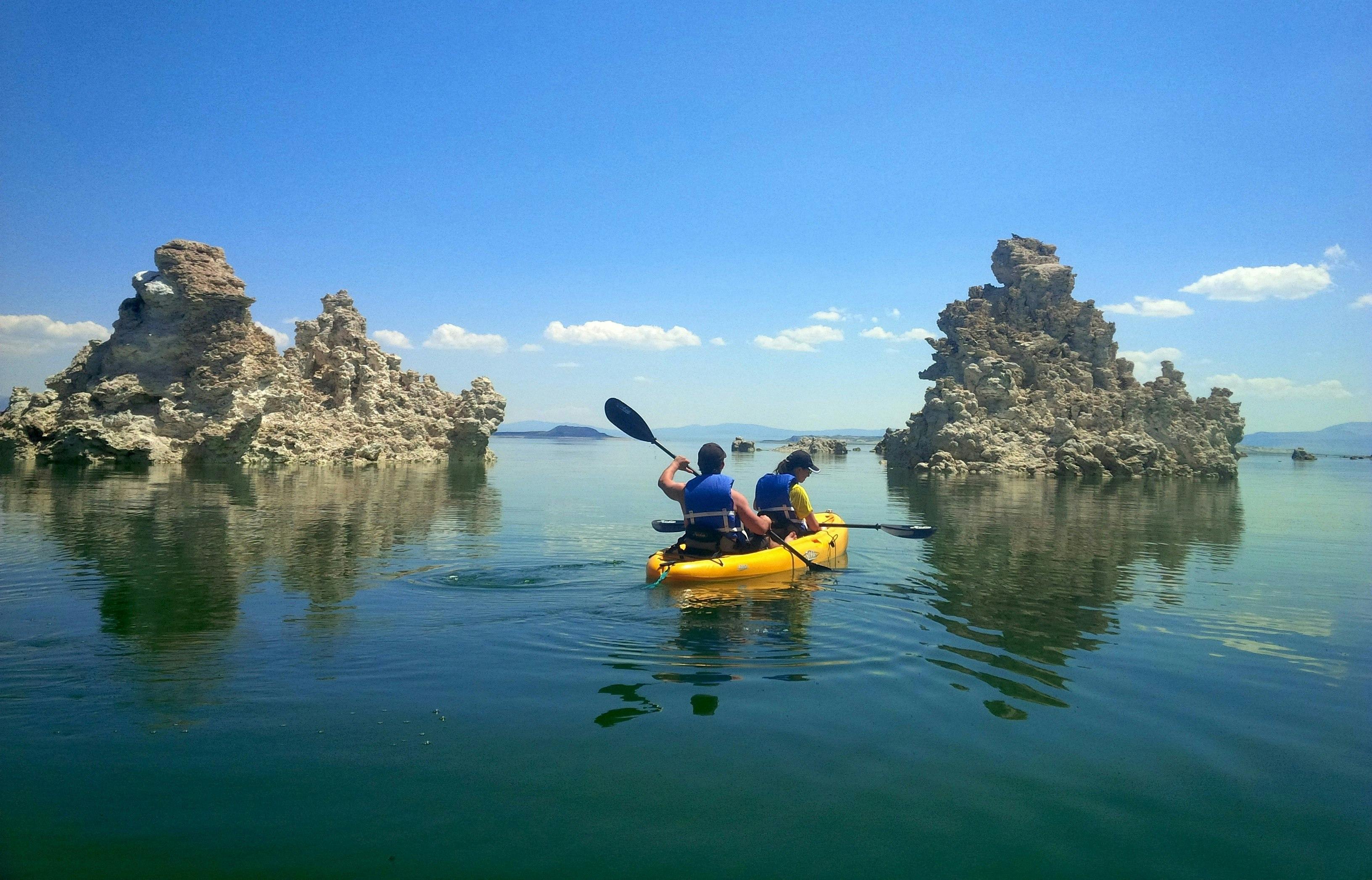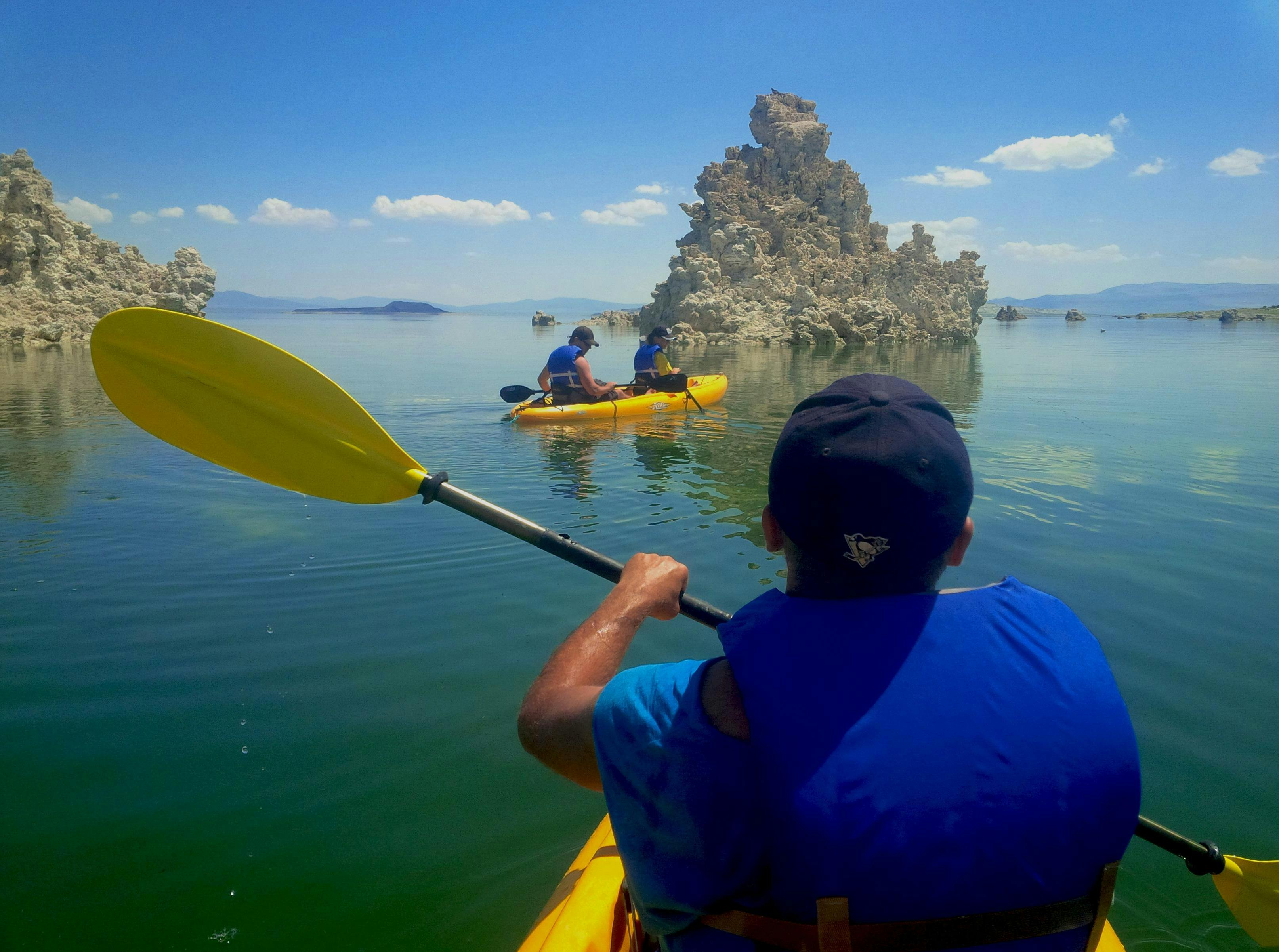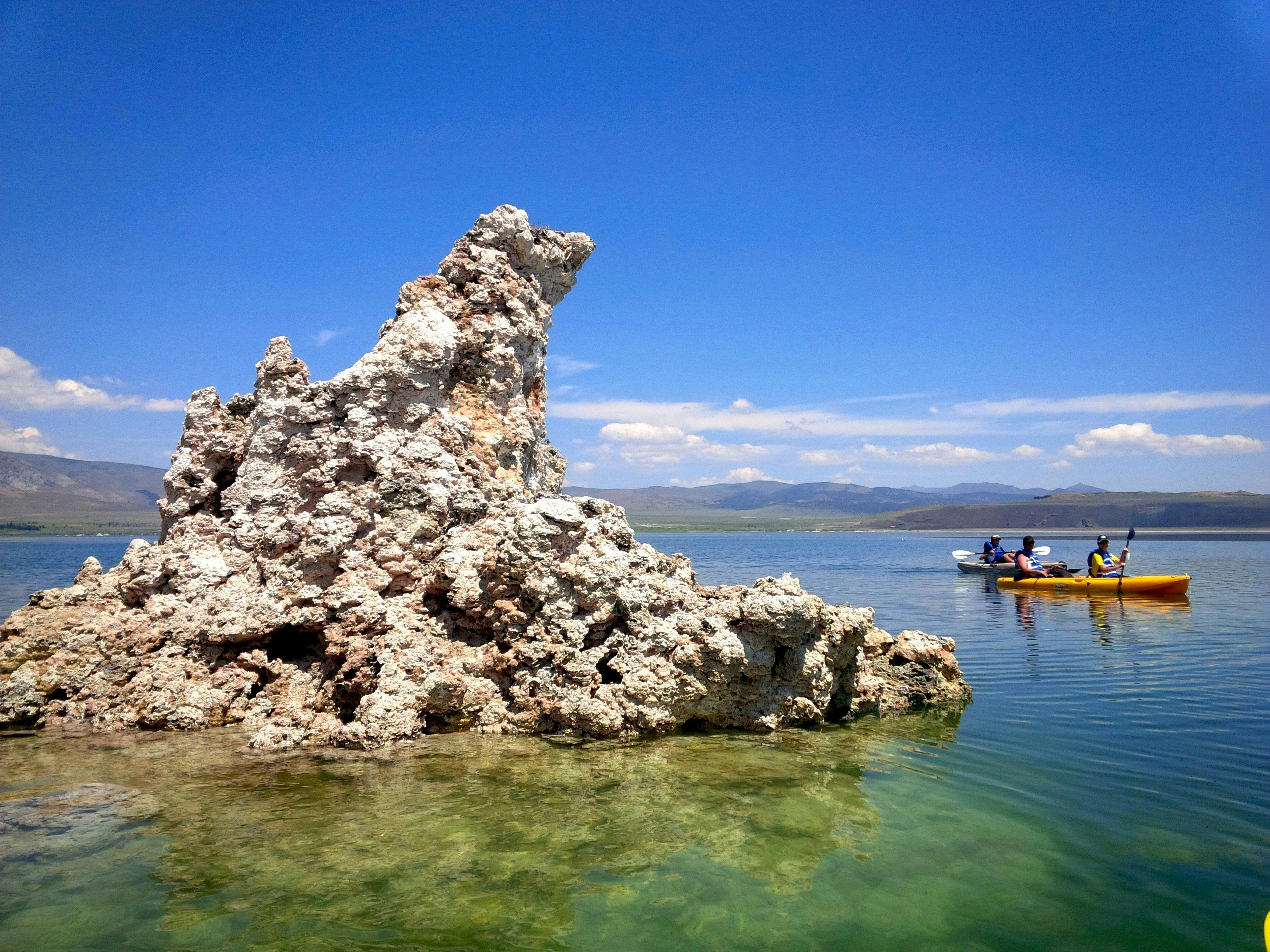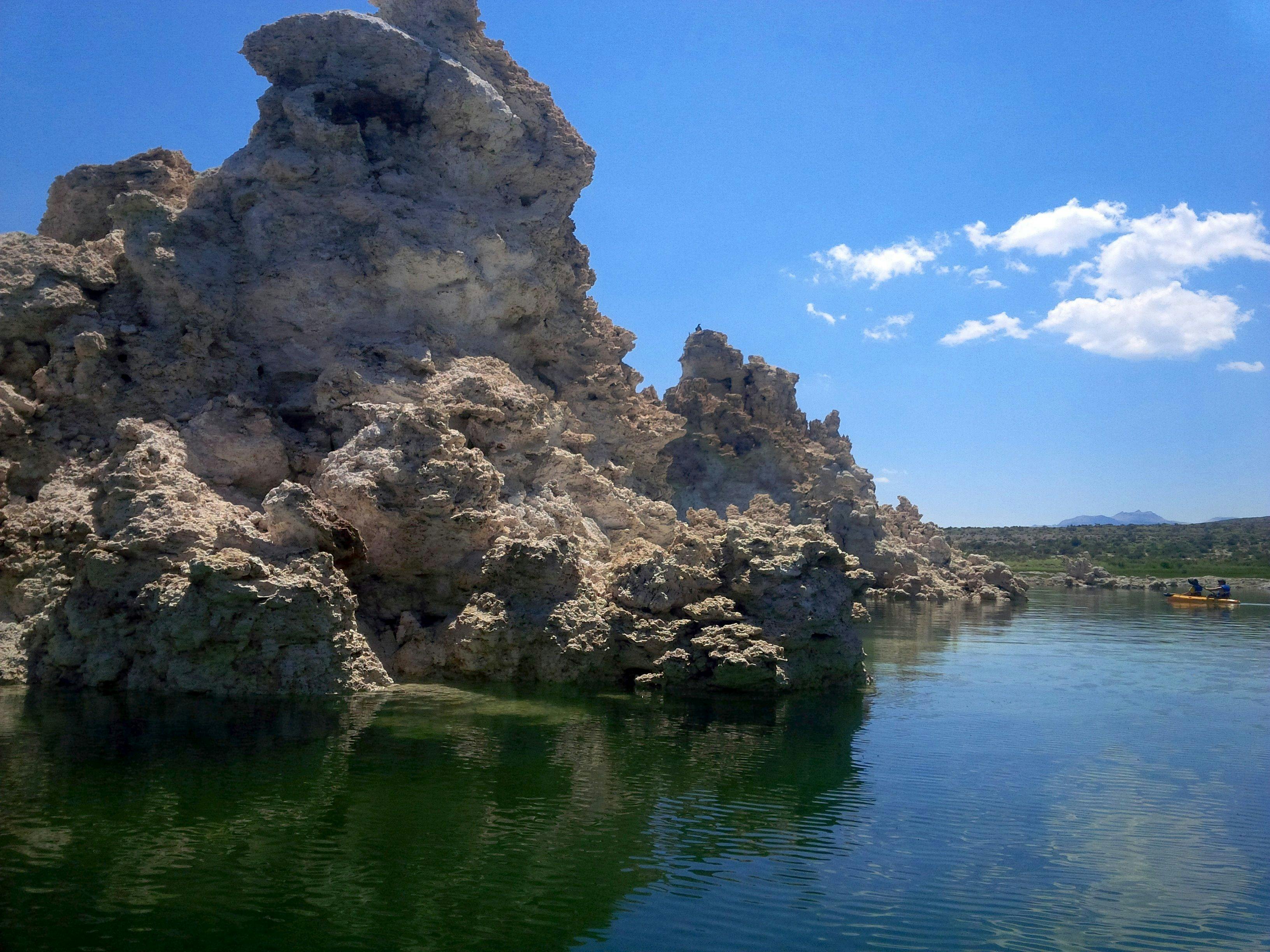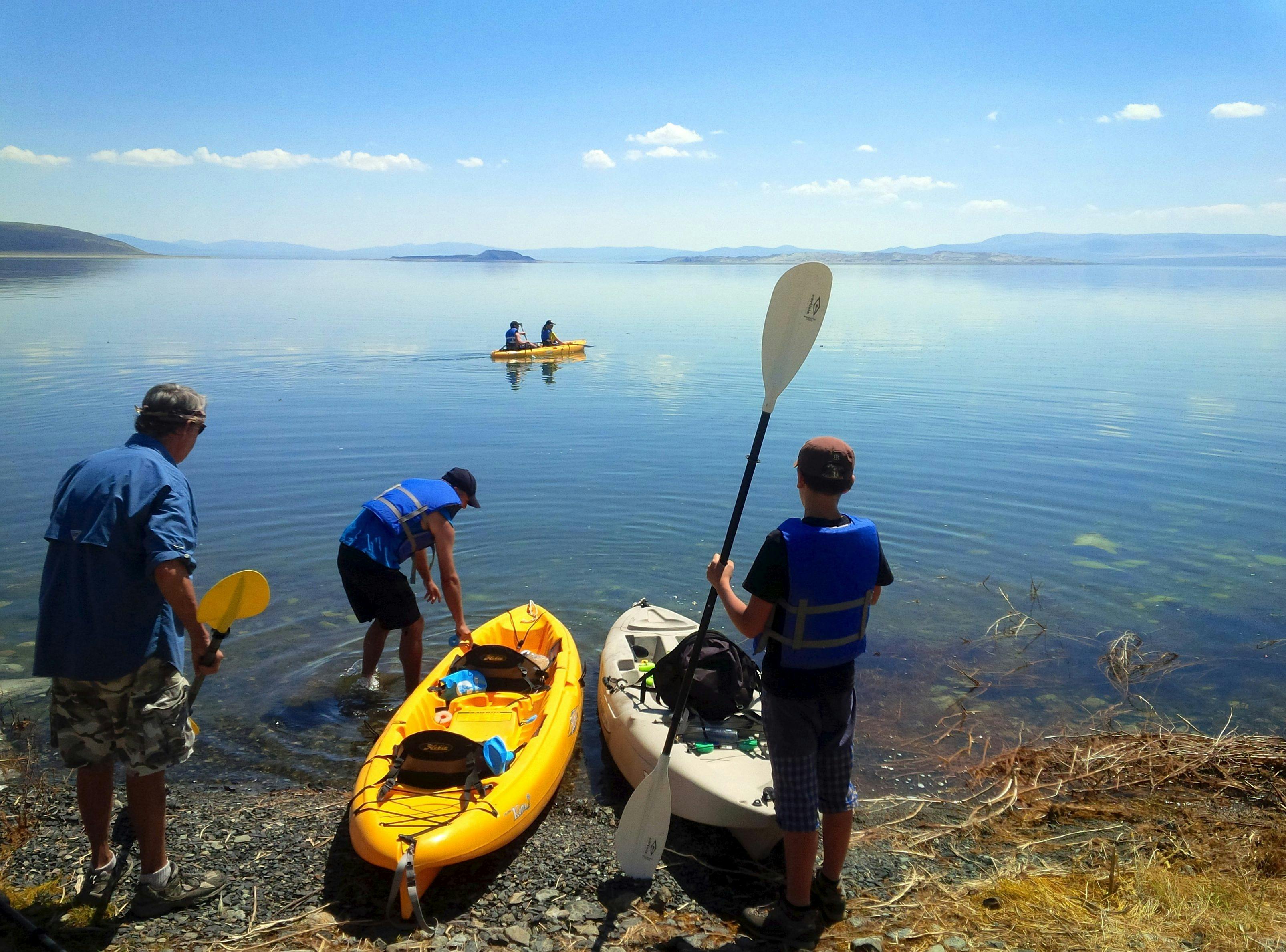 As you approach the tufas, the lake's mirror effect doubles their shapes into Rorschach inkblots. Many of the tufas were underwater until 1941, when Los Angeles began diverting Mono Lake's tributary streams, causing lake levels to drop. The towers formed when calcium-rich underwater springs reacted with Mono Lake's saline water to produce calcium carbonate, a solid that has accumulated and grown like mutant stalagmites over time.
Keep your distance from the larger tufas, as ospreys nest on some of them—reason alone to bring binoculars. Roughly two million water birds, including Wilson's phalaropes, eared grebes, and various gulls, also visit the lake every year, drawn by the countless brine shrimp that dot the surface, feeding on microscopic algae. During summer, the lake teems with an estimated four to six trillion shrimp, an endless source for feasting birds.
After your tufa tour, return to the landing, or if time allows, paddle east another mile along the shore to reach the mouth of tributary Lee Vining Creek.
TOUR TIP: Prefer paddling with a guide? The Mono Lake Committee leads one-hour canoe trips every weekend from Navy Beach on the lake's south shore, where the most dramatic clusters of tufas rise from shallows and exposed lakebed.
SAFETY TIP: Make this a morning trip. Strong winds hit the lake almost every afternoon, sometimes reaching gale force. Mark Twain found this out the hard way when he visited Paoha Island in a rowboat, a misadventure recounted in his travel memoir Roughing It.
From Mammoth Lakes, take CA-395 north for 28 miles through the town of Lee Vining. At Tioga Lodge, which is across the highway from Mono Lake, turn right to reach the kayak landing. 
Bring the Outdoors to Your Inbox
Sign up for our weekly email and stay up to date on where to explore in California.
* No spam, that's a funky food!