LA Whitewater!
Kayaking the Los Angeles River
As soon as you experience the thrilling whoosh of navigating Class II rapids in a whitewater kayak on the Los Angeles River, you know it for sure—LA truly has it all! Just minutes from downtown and in the shadow of Dodger Stadium, you can relish a stretch of natural river known as the Glendale Narrows, where egrets and great blue herons stalk banks lined with reeds and natural greenery. Best of all, you can have a blast doing it!
Outfitters like LA River Kayak Safari make this unlikely experience a fantasy come true. What's more, before you paddle it, you get to bike it. Your guides join you for an easy 1.75-mile upriver jaunt on beach cruisers from Oso Park to a riverside visitor center called the Frog Spot, where they give you a quick paddling lesson. Then it's down to the river. Boarding your kayak requires stepping into the water, so wear closed-toe shoes that you don't mind getting wet. Same goes for your clothes, because you'll quickly encounter Class II rapids and waves just frothy enough to drench you—and to bring a nonstop smile to your face.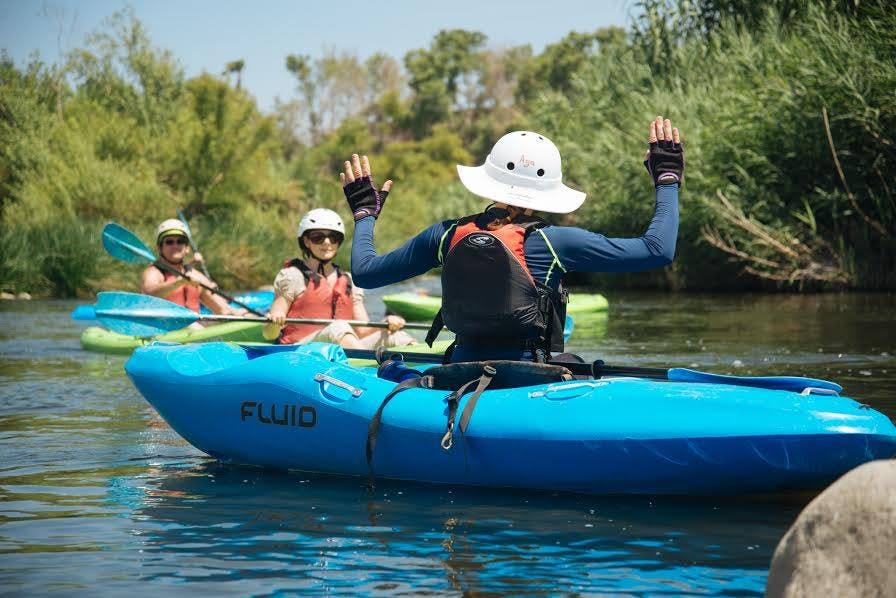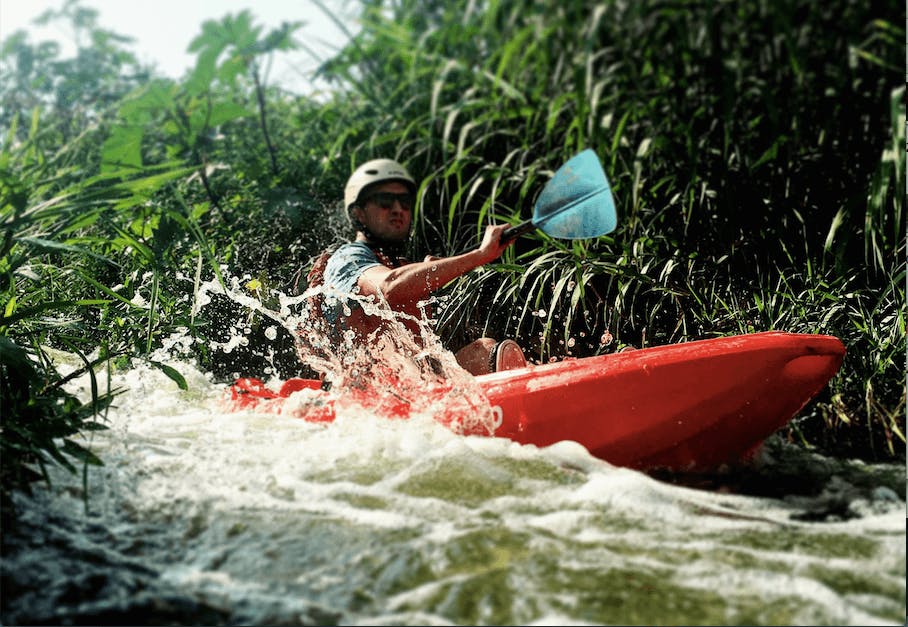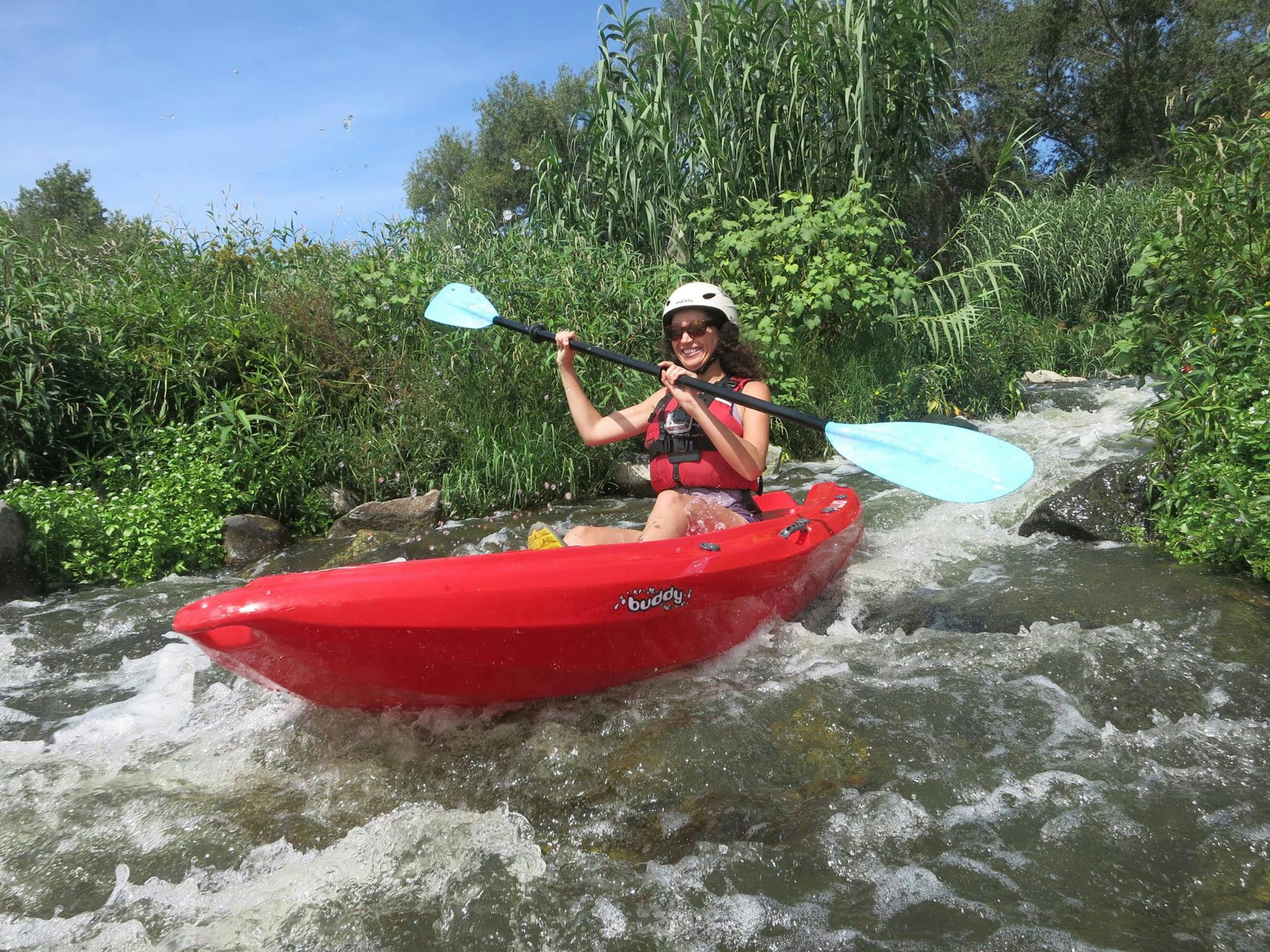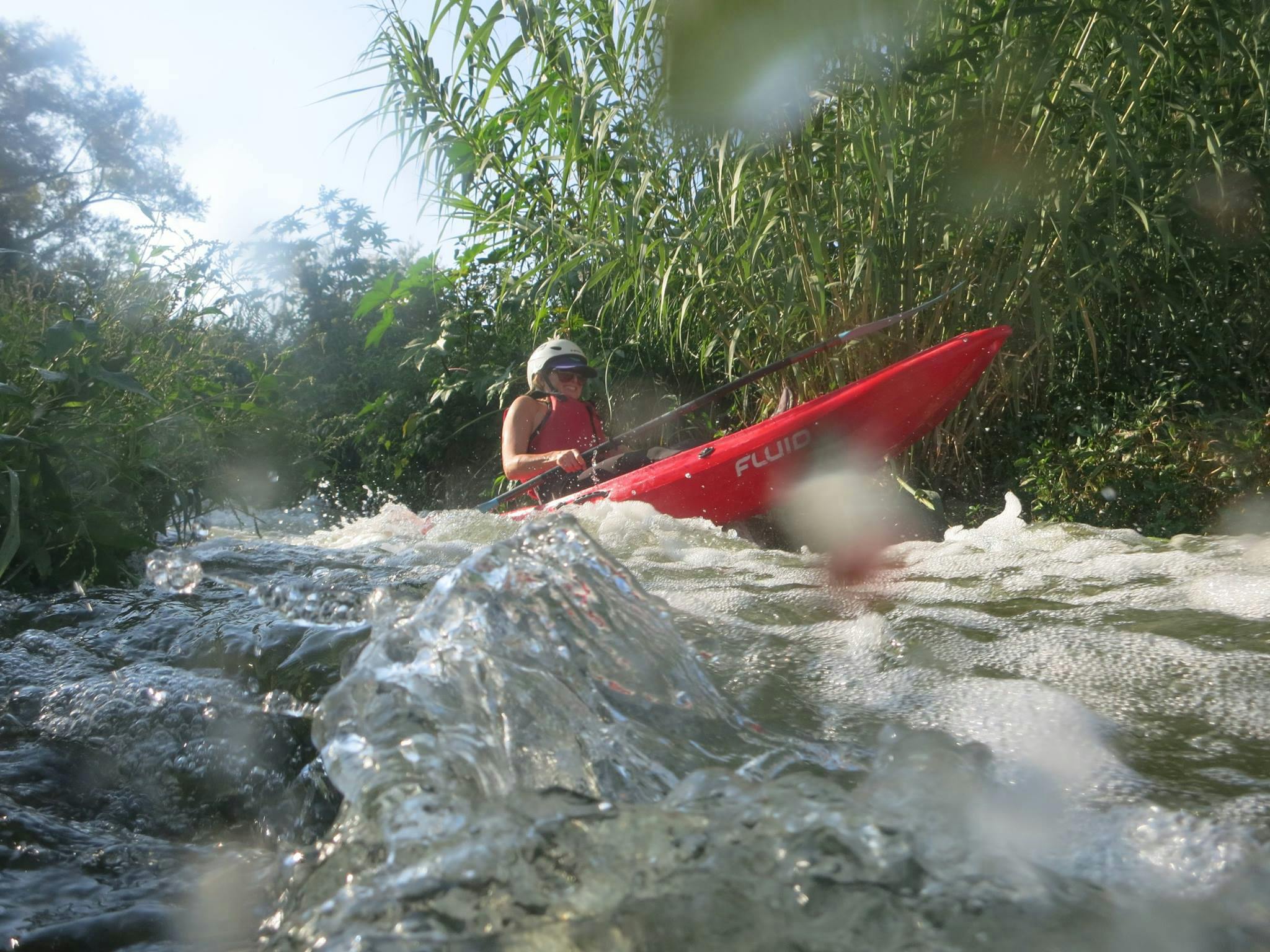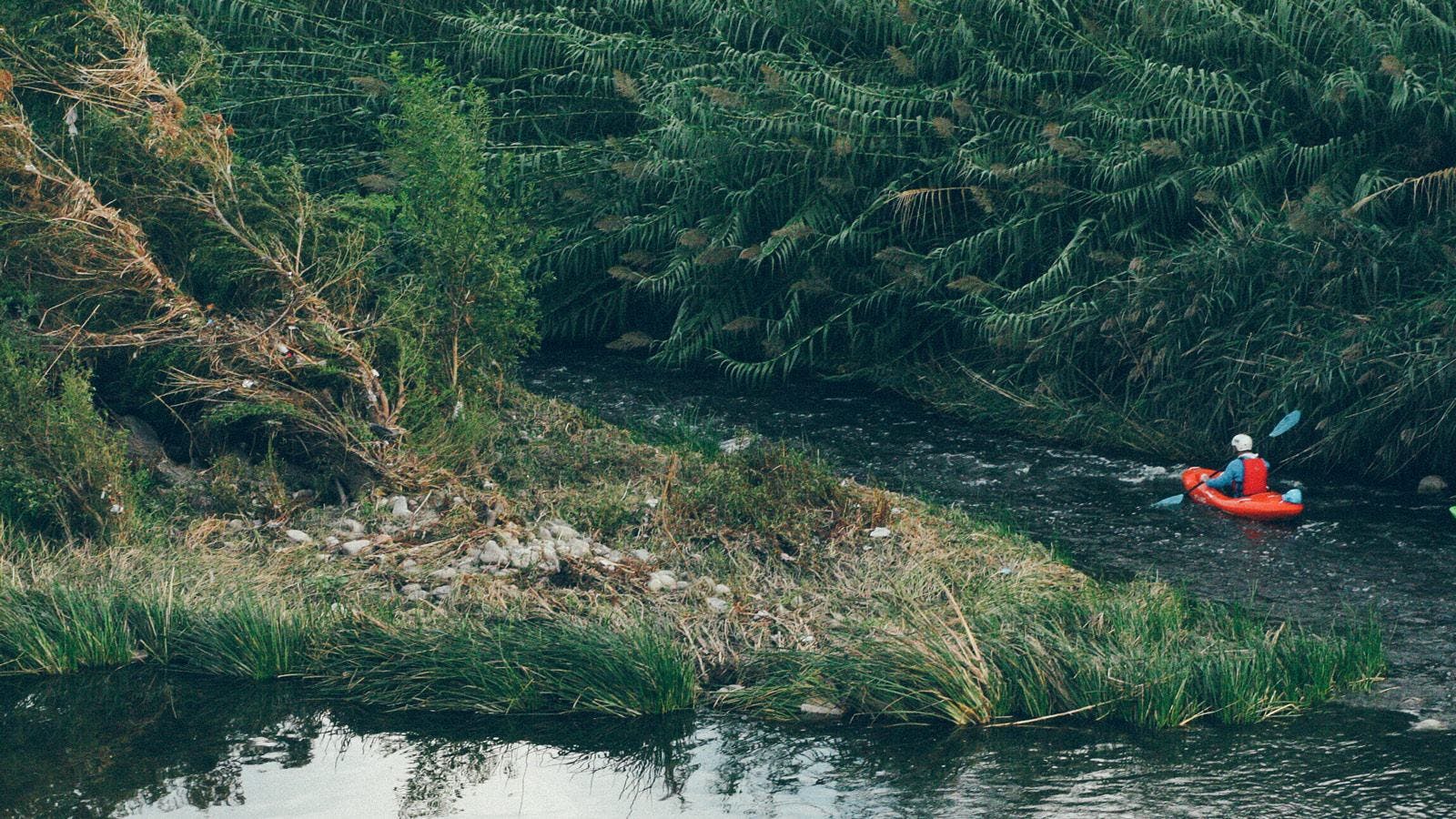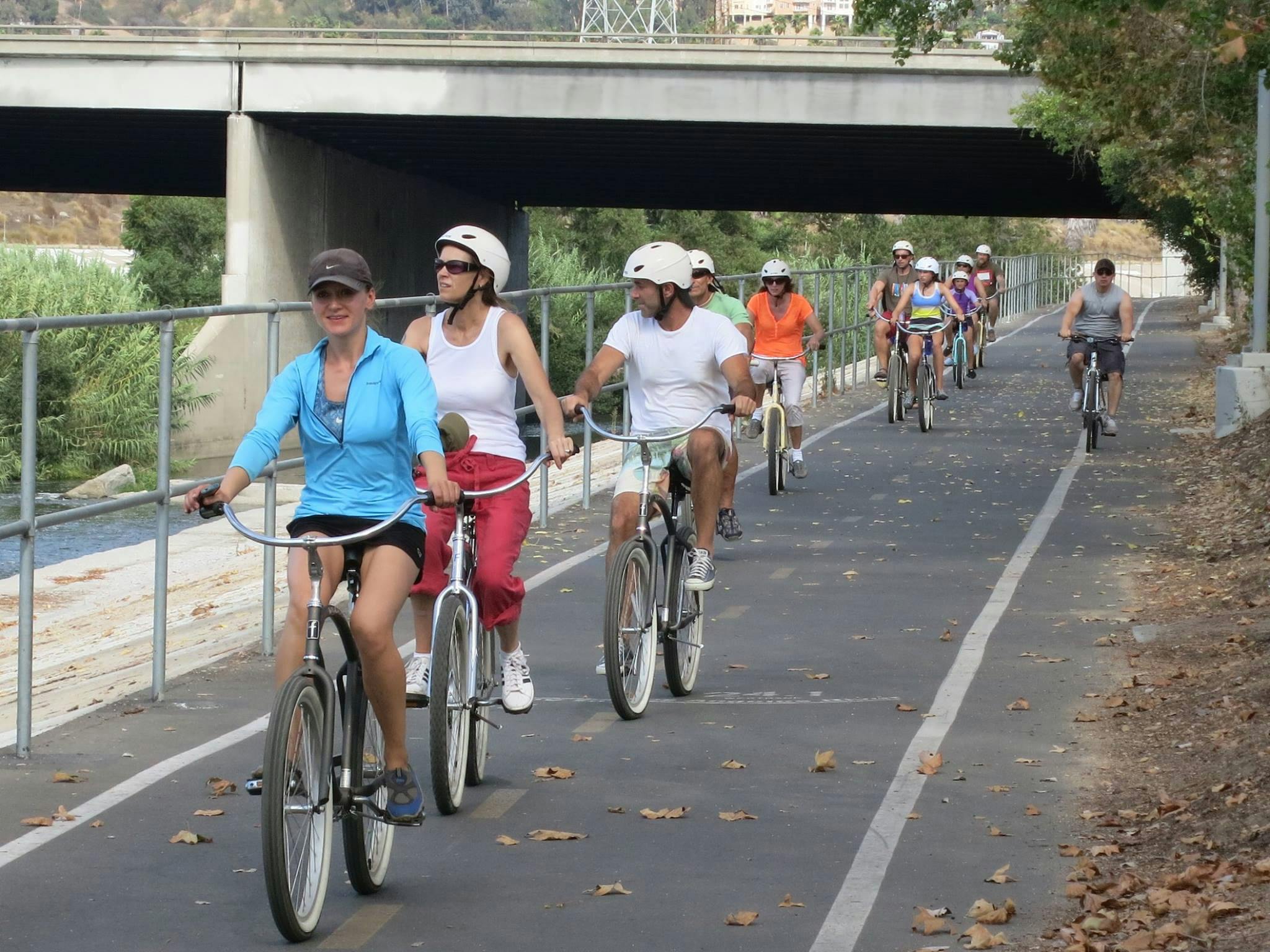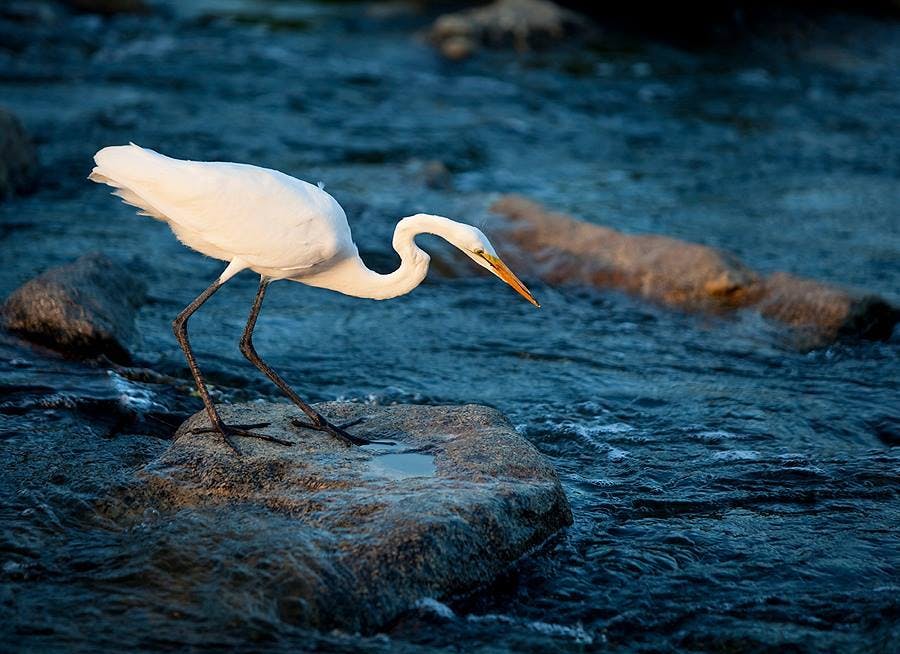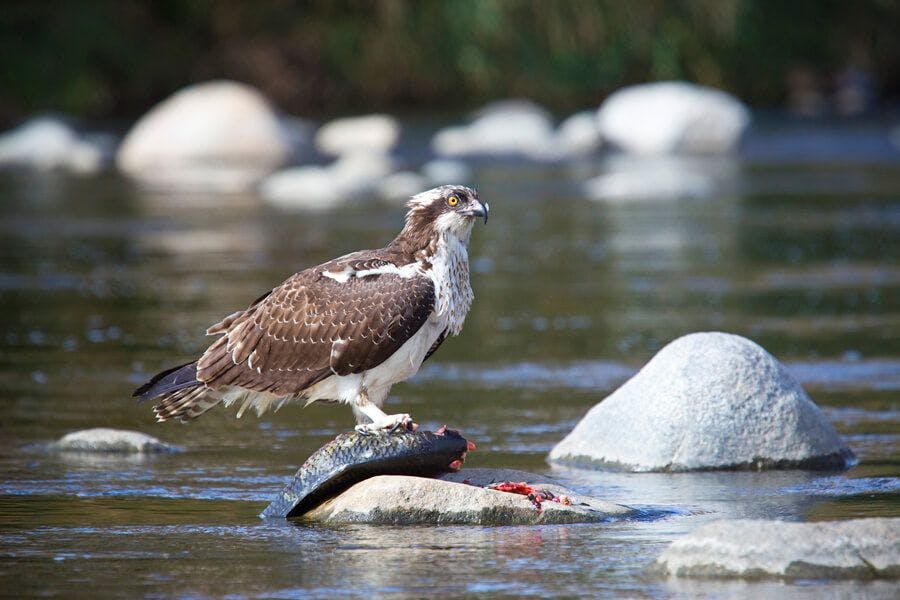 You'll then spend the next 90 minutes paddling down the beautiful river. You'll hear Canada geese honking, see kingfishers strafing, and mallards dabbling. In places, the river becomes quite shallow, so you might have to briefly portage. It's all part of the fun. Whether you're a newbie or a weathered veteran, your guides will keep you safe and secure throughout the trip. It's an exciting experience of riverine nature in the middle of our endlessly fascinating metropolis.
LA River Kayak Safari ($75) is running this stretch of river through September, and LA River Expeditions ($65) is operating through Labor Day.
To get to Oso Park from the west, take CA-110 to Exit 26A. Turn left on Riverside Dr. and then make quick right turns on Oros St. and Blake St.
To get to Oso Park from the east, take CA-110 to Exit 26A. Turn right on Ave. 26. and left on Figueroa St., which joins Riverside Dr. Then make quick right turns on Oros St. and Blake St.
Bring the Outdoors to Your Inbox
Sign up for our weekly email and stay up to date on where to explore in California.
* No spam, that's a funky food!