Summer's Must Sea
Marine Wildlife and Easy Adventures at Monterey Bay Aquarium
The newly reopened Monterey Bay Aquarium never misses a "Best of" list—for good reason. The Aquarium's location right on the shores of Monterey Bay, with waves lapping and crashing below the decks, is a mesmerizing (and memory making!) experience.
Whale of a Year!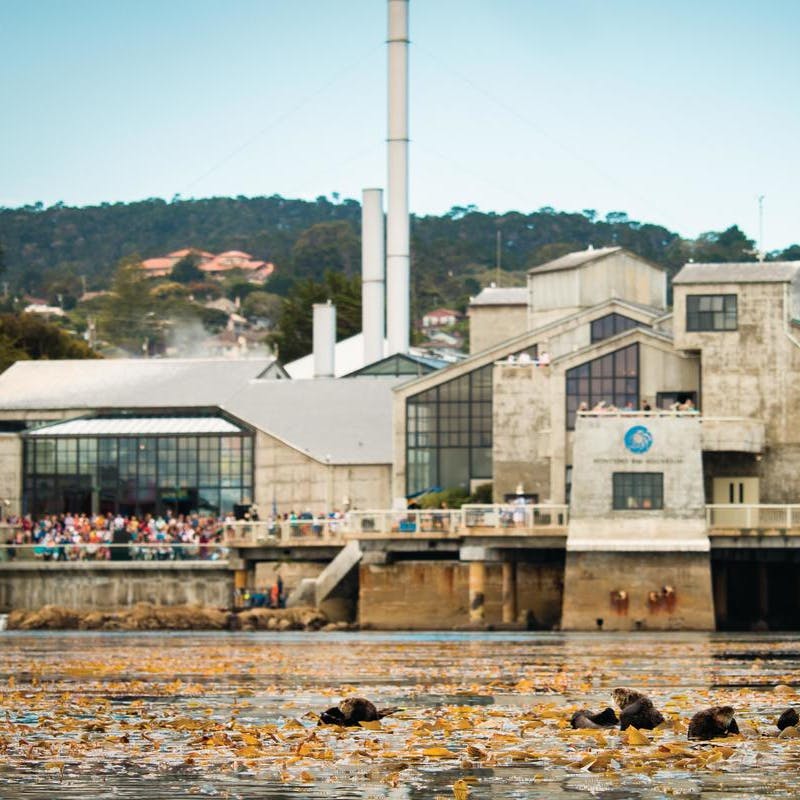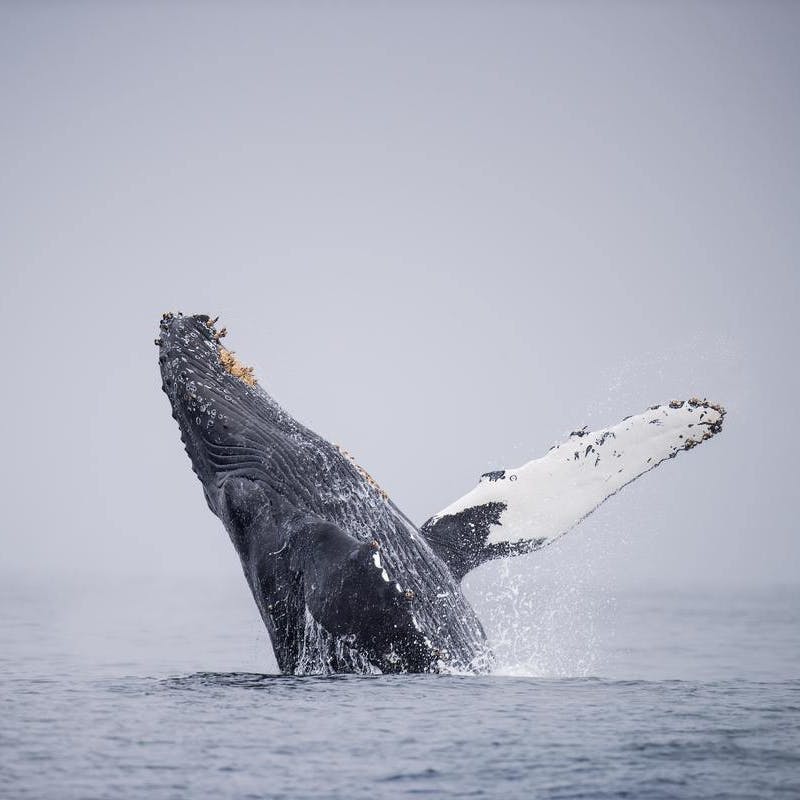 Monterey Bay is a magnet for marine life, and this year has been terrific for whale watchers. Humpbacks, blue whales, and multiple species of dolphins are spotted regularly, along with nearly 30 other marine mammals and almost a hundred species of seabirds. Albatross appear in the bay to feed on an abundance of anchovies, squid, and krill; and soon leatherback turtles will arrive to feast on sea nettles and other jellies. BONUS: See many of these wild visitors off the back deck of Monterey Bay Aquarium, where you can also use their spotting scopes and talk to the staff experts about what you're seeing.
Must Sea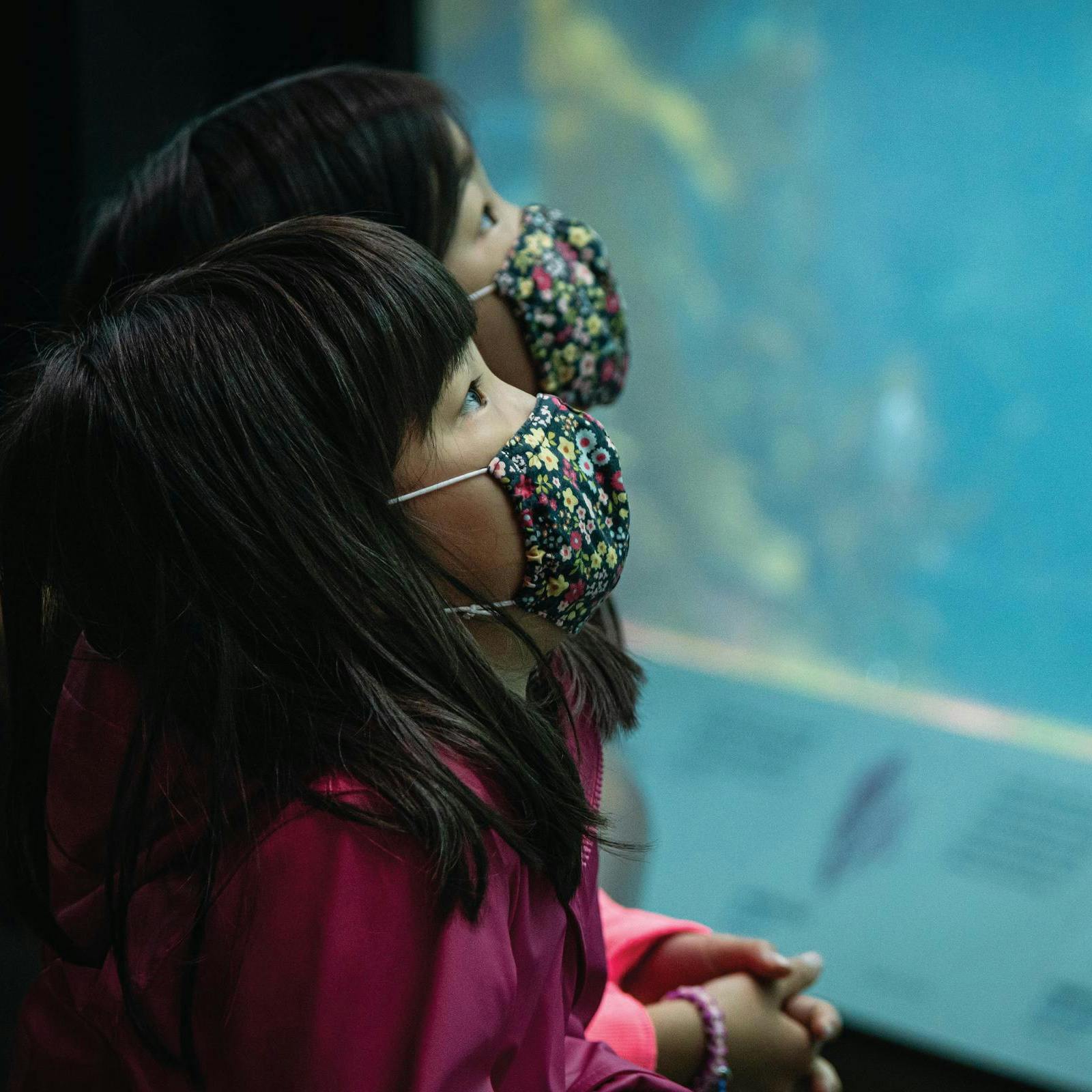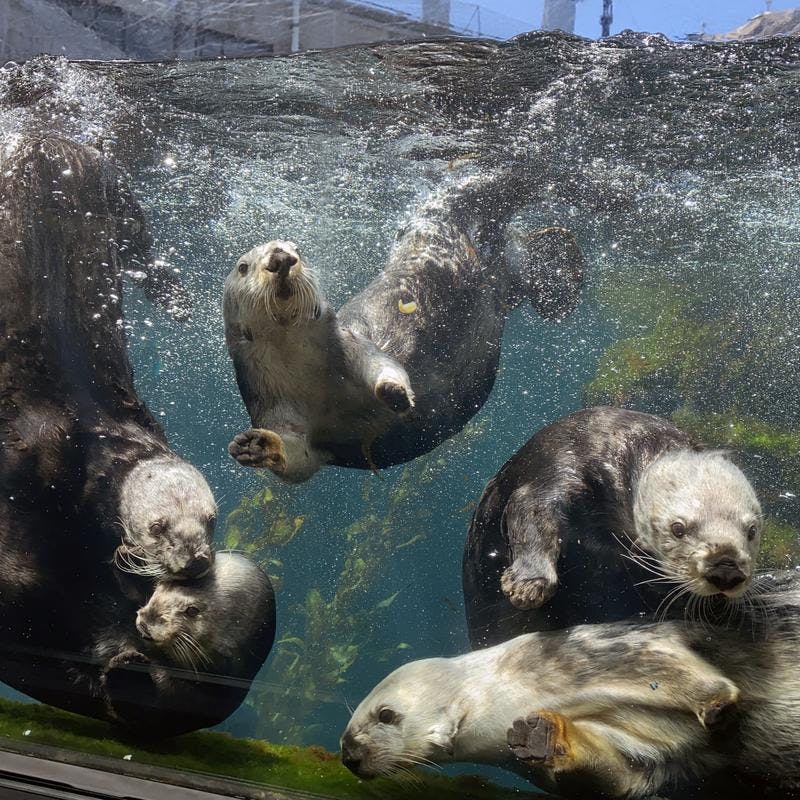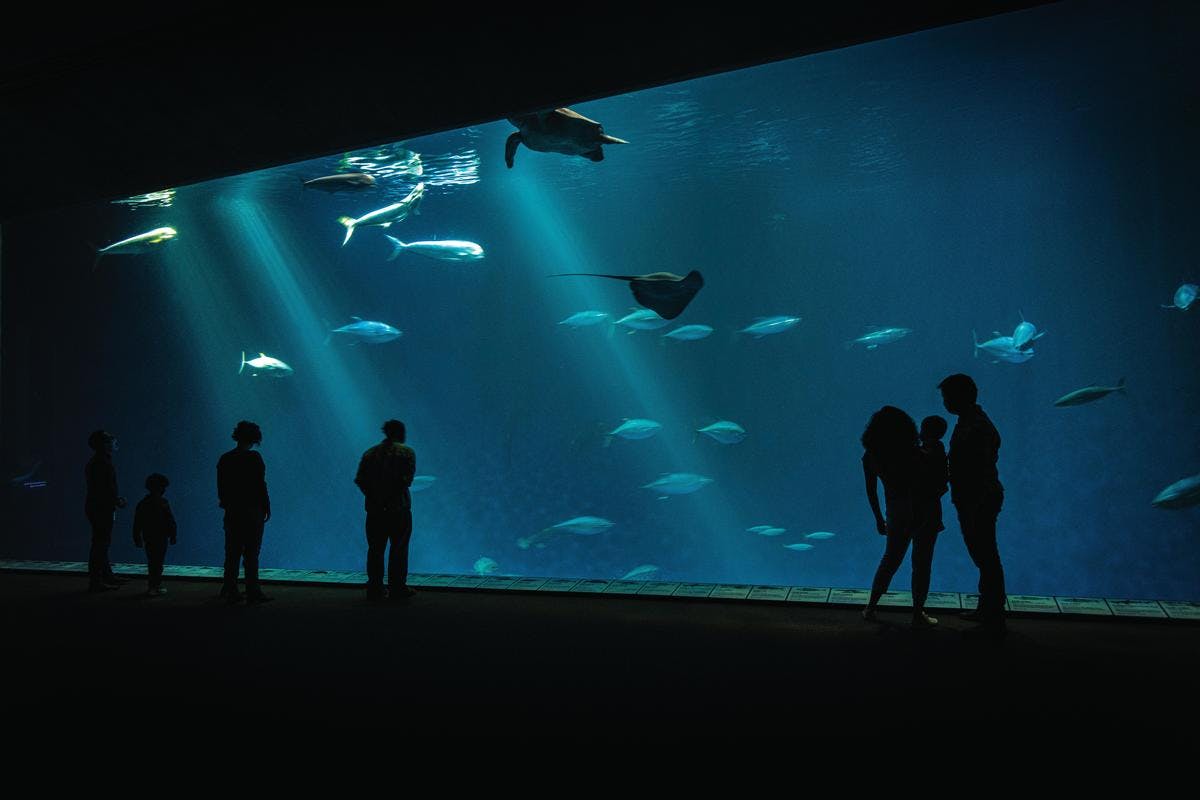 The Monterey Bay Aquarium is what you call a Must-Sea! Gaze at the three-story Kelp Forest, fed by a continuous flow of seawater from the bay. Then go visit the crowd-favorite sea otters and watch as they flirt for their fan club. For a sensory experience of feeling like you're floating right alongside the majesty of the sea, check out the Open Sea galleries: A million-gallon display shows the vast blue ocean and all the sea creatures gracefully swimming by as delicate jellies pulse and sparkle nearby. Be sure to book ahead, as this is a hot ticket! For extra perks and discounts become an Aquarium Member.
Easy Rider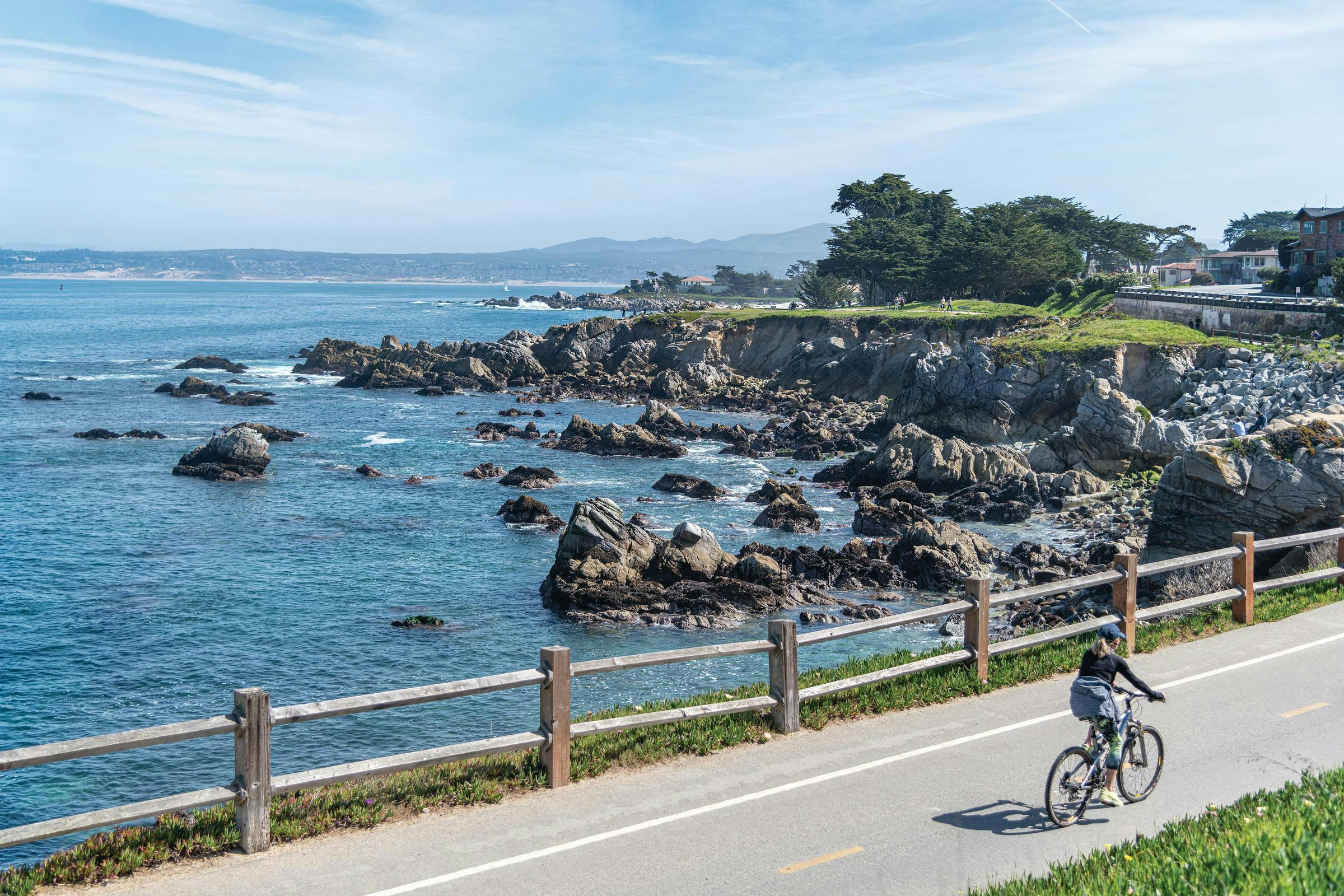 Rent a bike at Adventures by the Sea on Cannery Row; they'll set you up and send you out with a map and highlights of the Monterey Bay Coastal Recreation Trail. Passing next to the Monterey Bay Aquarium, the path is perfect for pedaling and includes Lovers Point Park and Beach, overlooking Monterey Bay. There are plenty of places to picnic along the shore. (Pro tip for early birds: Lovers Point is also one of the West Coast's only spots for watching the sunrise over the ocean.)
Great Connections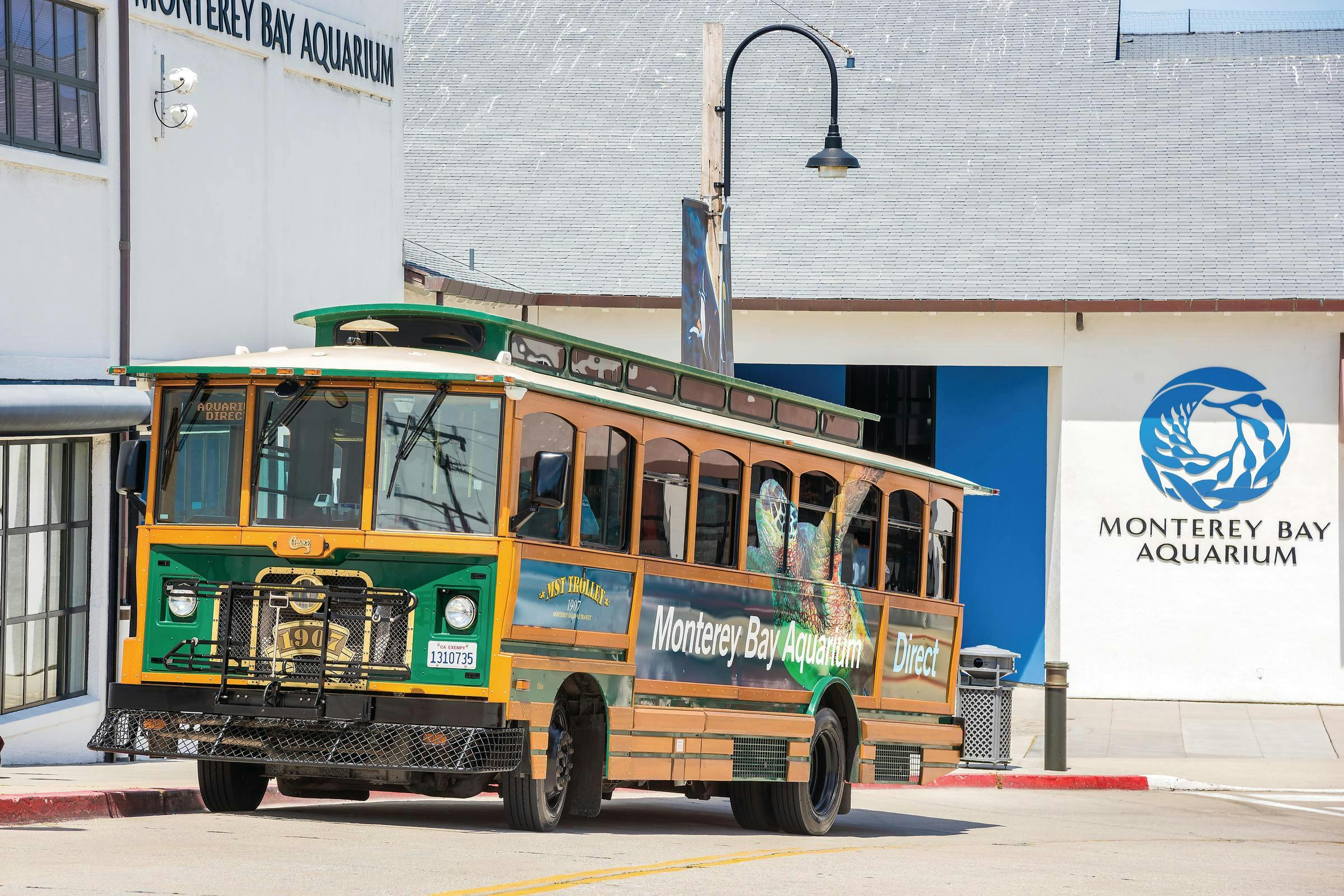 Monterey makes it so easy to park your car and leave it while you enjoy your Monterey days! The free MST Trolley connects you with the Monterey Bay Aquarium and Cannery Row, as well as hotels and other spots downtown. For those with an electric vehicle, there are charging stations all over.
TIP: Speaking of great connections, stroll on the oceanside boardwalk connecting Asilomar, Spanish Bay, and passing through sand dunes all the way to Point Joe Vista in Pebble Beach along romantic 17-Mile Drive.
Bring the Outdoors to Your Inbox
Sign up for our weekly email and stay up to date on where to explore in California.
* No spam, that's a funky food!