Canyons Calling
Mosaic Canyon and Desolation Canyon Hikes in Death Valley National Park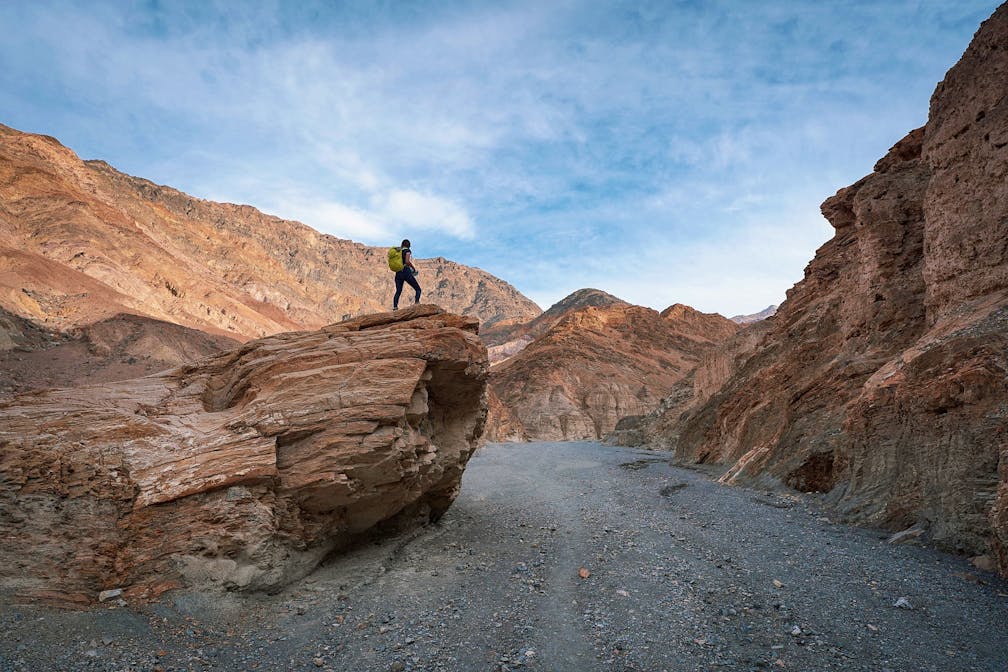 Canyon hikes come in all shapes and sizes in Death Valley, and we've got two to recommend. Both are 4 miles or less. One requires more rigorous scrambling and navigation, and leads to a dryfall; the other takes you up to a brilliant vista of the Panamint Mountain range. Take your pick, or do both.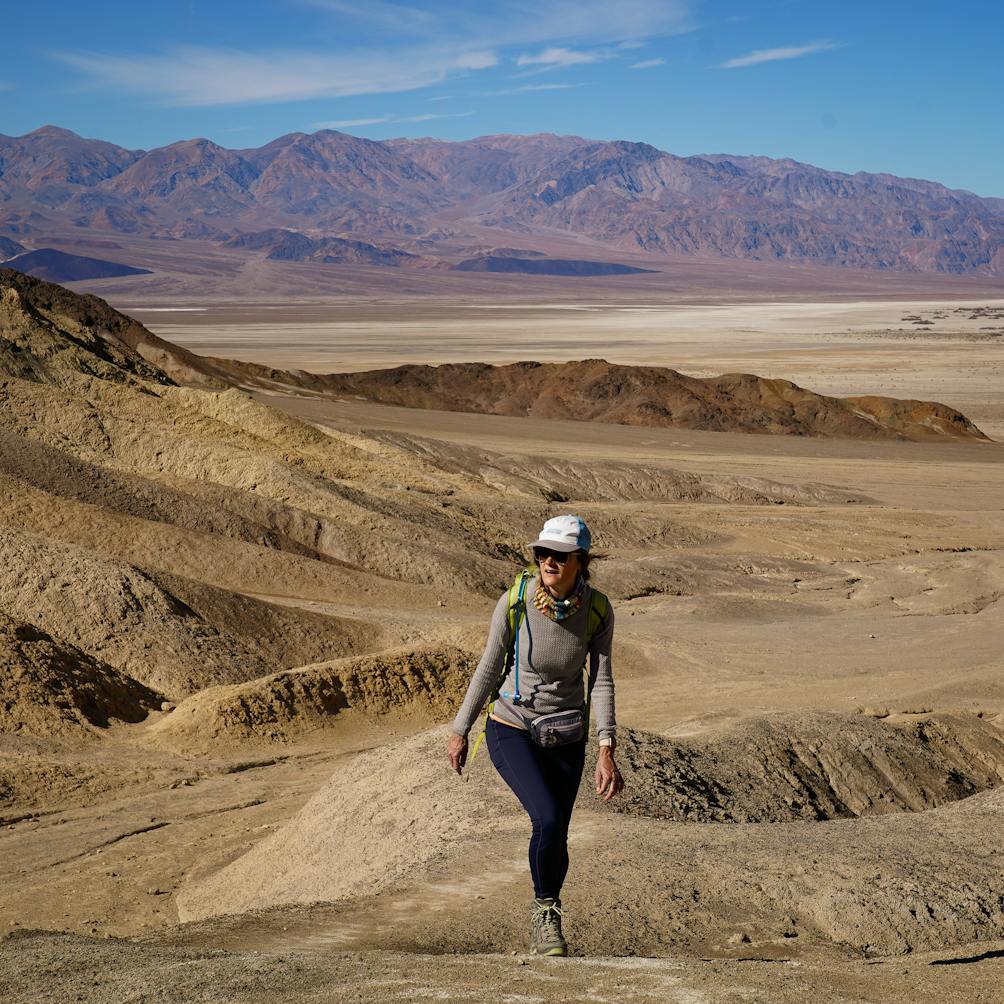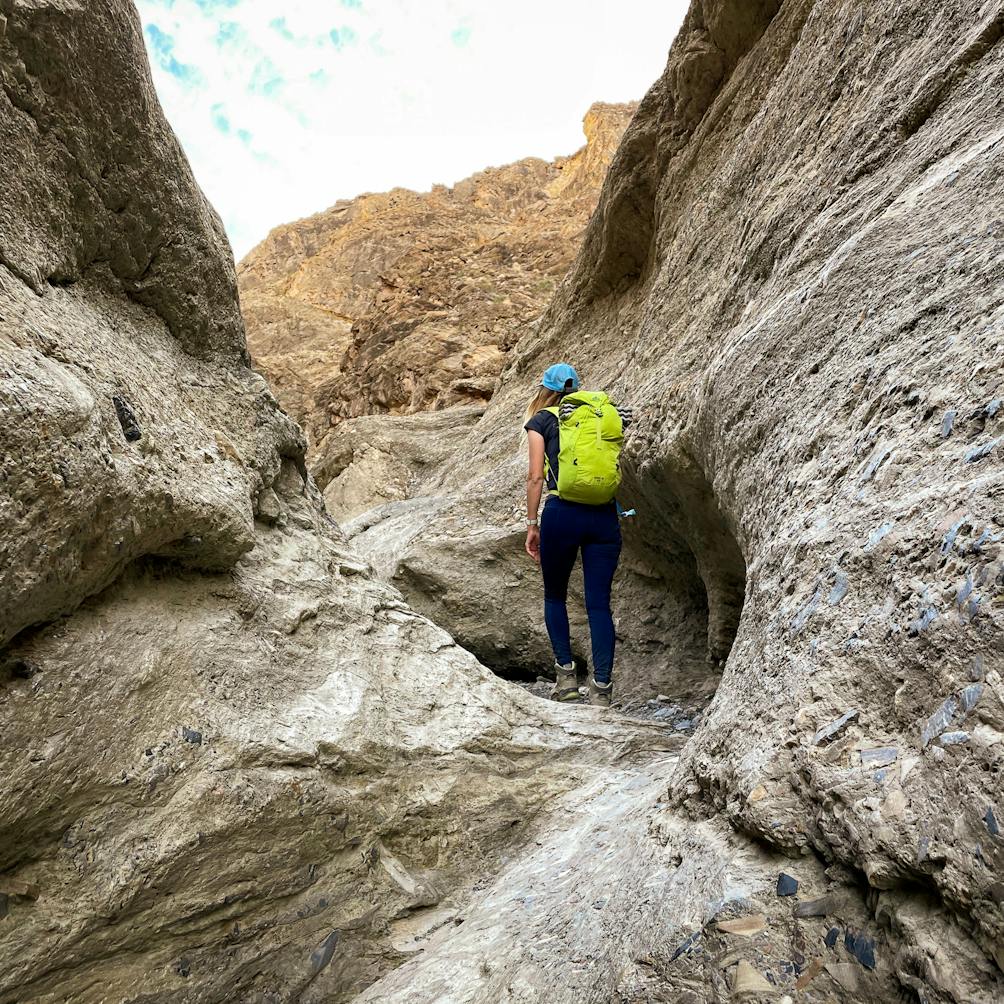 Desolation Canyon: The name seems a bit intimidating, but the beautiful and less-traveled Desolation Canyon hike is relatively easy to navigate with just two brief scrambles. The journey is 3.6 miles (round-trip) out and back, and the view you get midway feels like a steal! You'll get a phenomenal vantage of the Panamint Mountains, including Telescope Peak and nearby Mount Rose Peak.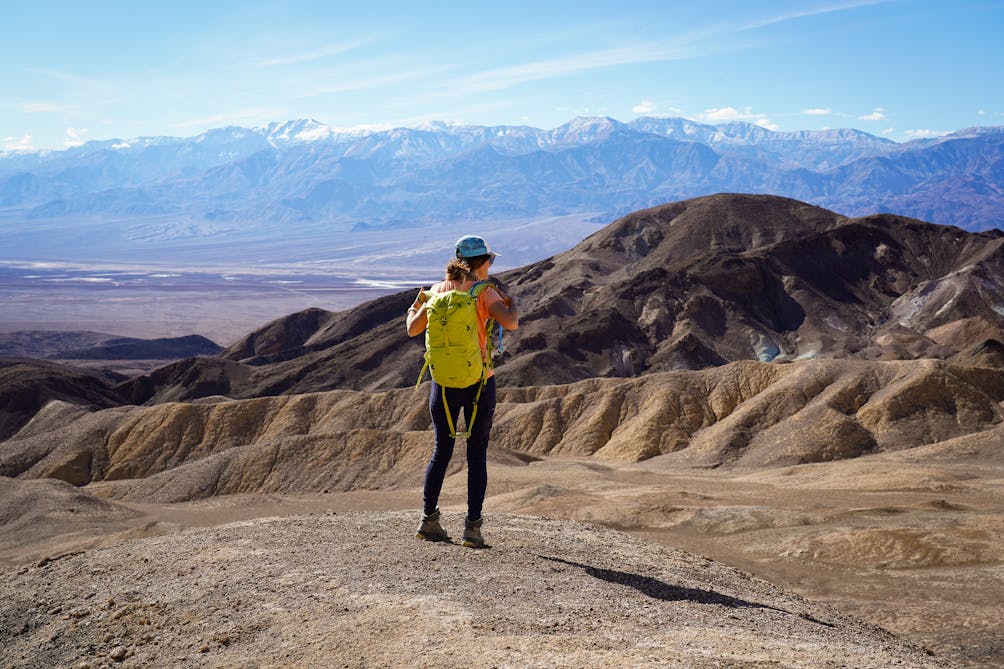 From the parking area, follow the canyon drainage toward the Black Mountains into the main wash and enter the canyon walls. The walls do narrow but you're never having to squeeze through anything on the main canyon route, which goes up gradually. In a mile you'll come to two consecutive dryfalls that you have to climb up; it's not hard, but good treads make it much easier. Once you're done with those, you're soon mesmerized by the colorful canyon walls that share features similar to those of the park's famed Artists Drive. Sandstone in palettes of green and red and yellow create rock rainbows.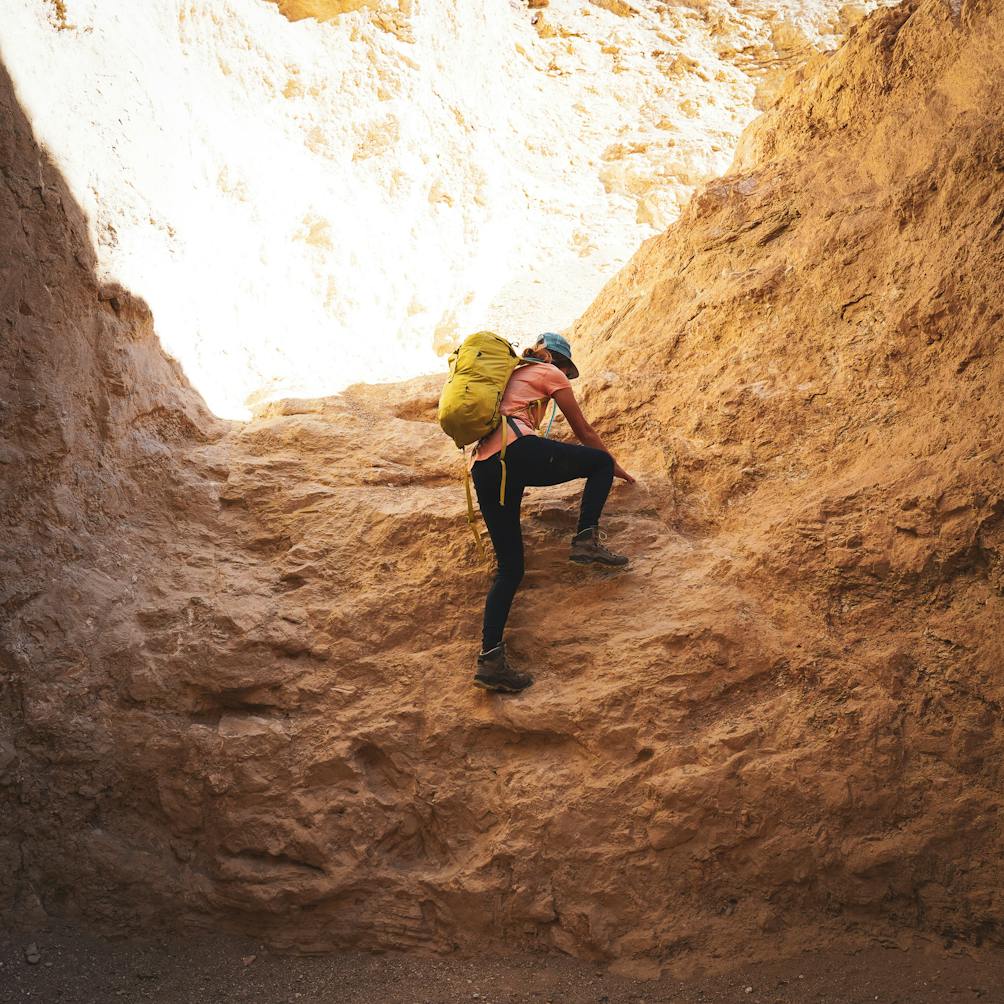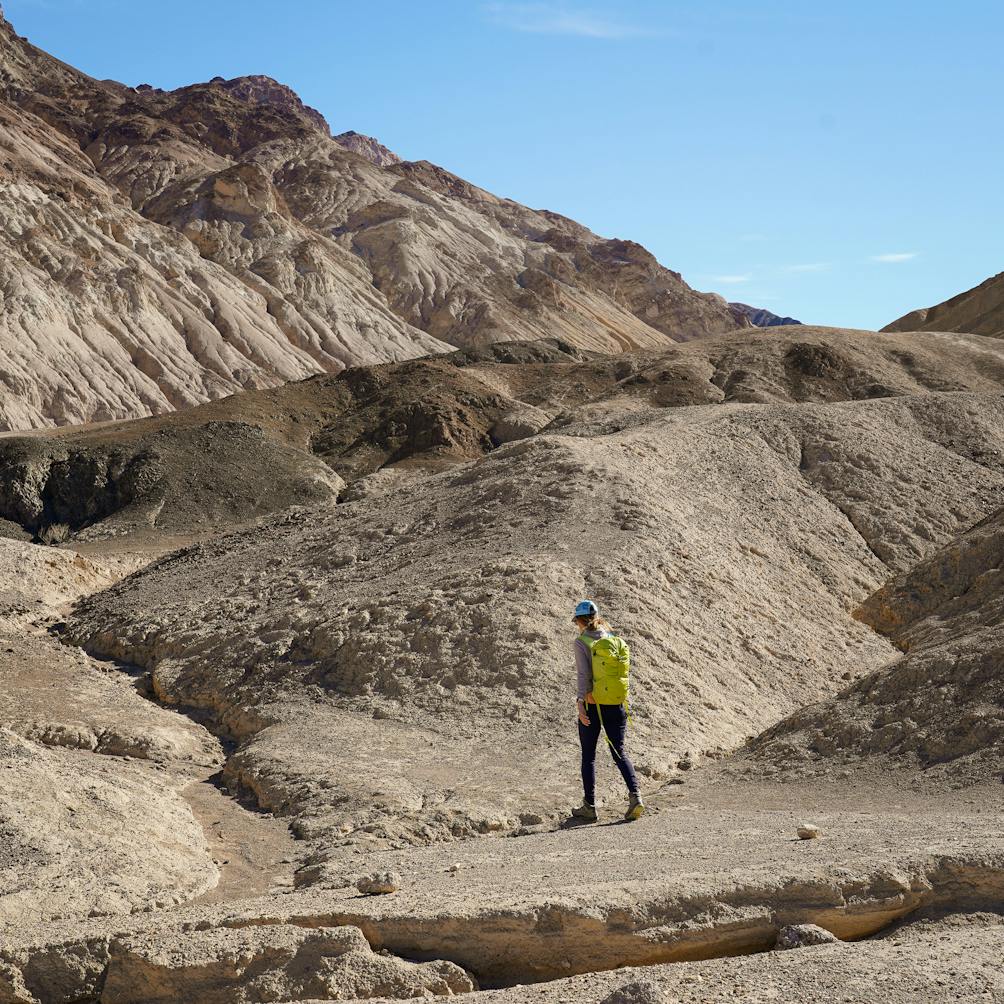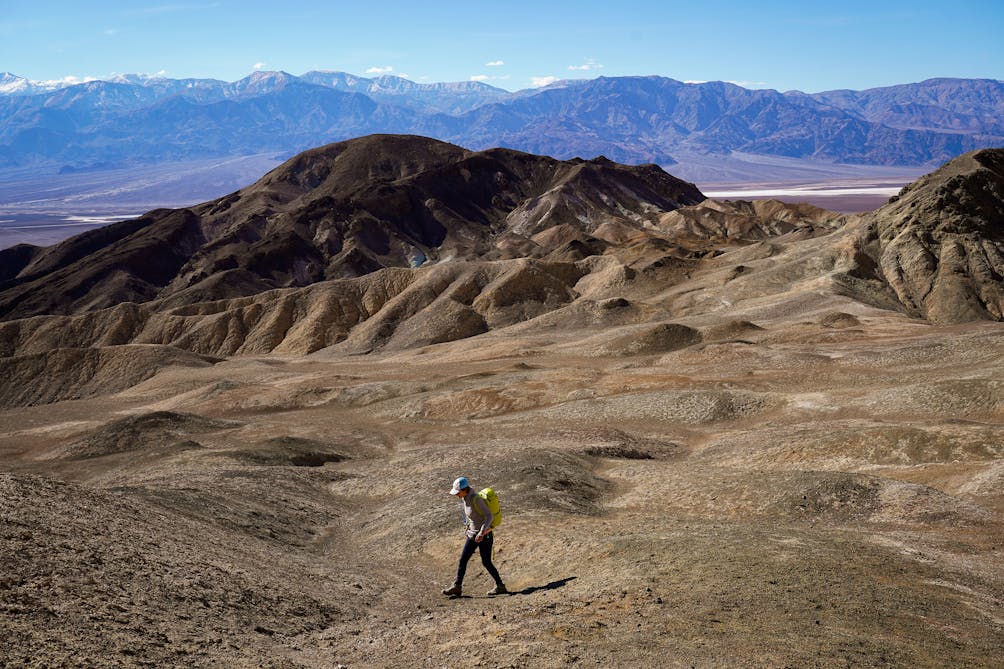 You'll get to a ridgeline overlooking Artists Drive, an ideal spot for having a picnic lunch and staring at the surrounding scenery—Telescope Peak is often most prominent in winter for its snowcapped cover, and the foreground of golden hills and painted mineral palettes is superb. Desolation dreamy.
Mosaic Canyon: If you go all the way to the signature vertical dryfall, this 4-mile (round-trip) out-and-back hike in Mosaic Canyon tantalizes with variety. You'll start in a rocky wash that quickly narrows to marbled walls smoothed by flash floods. You need good treads for this journey as you continue up the canyon.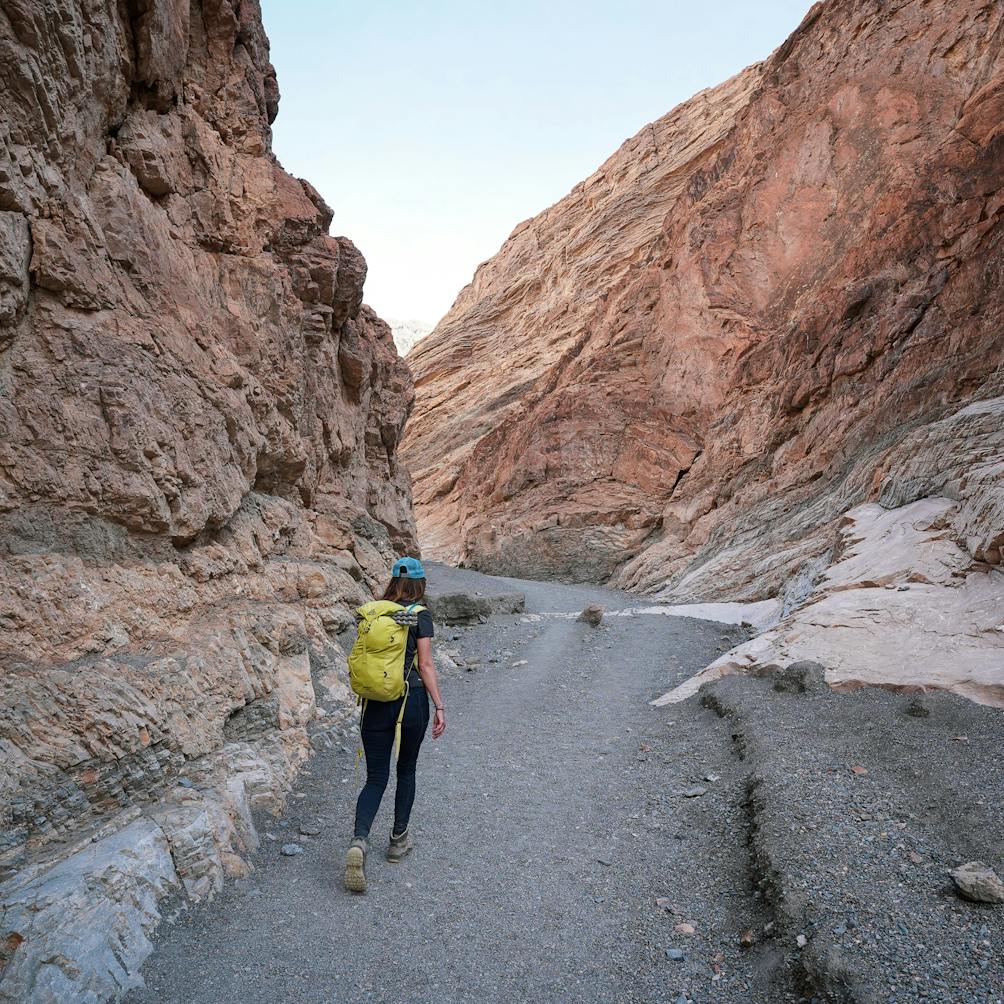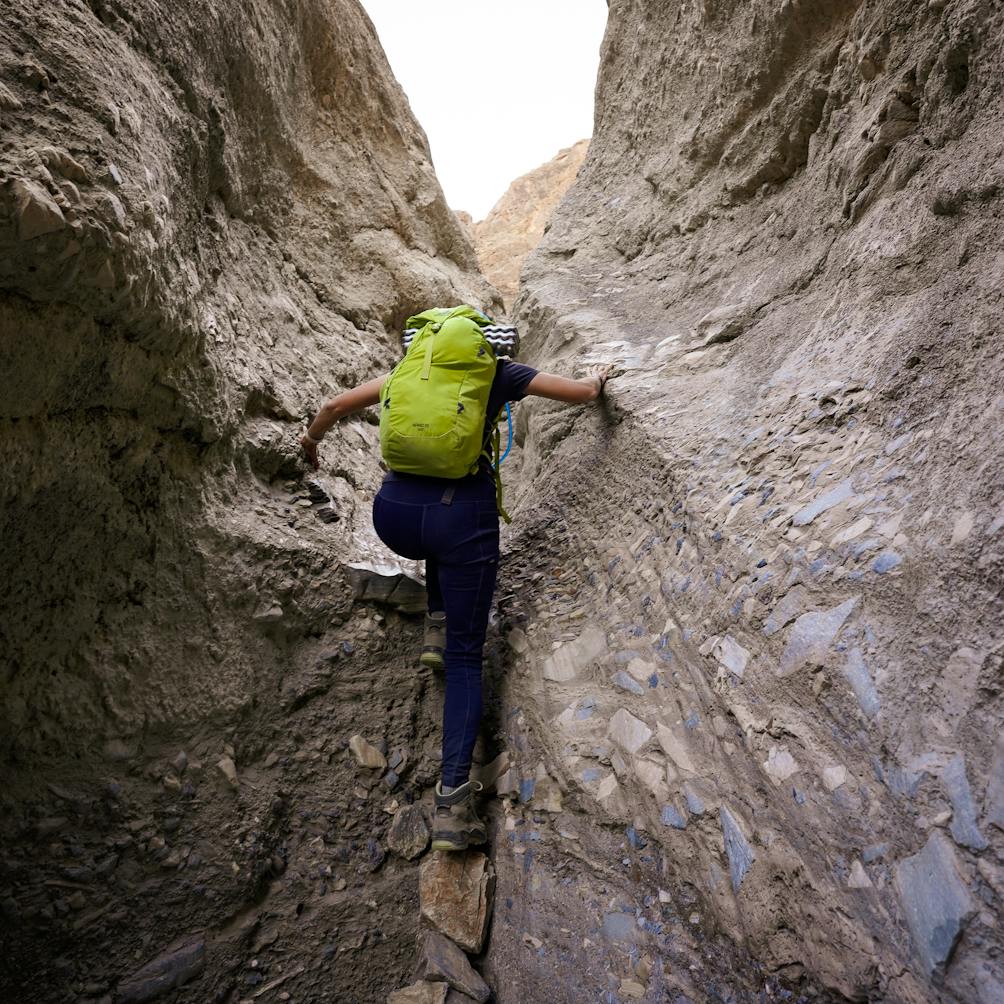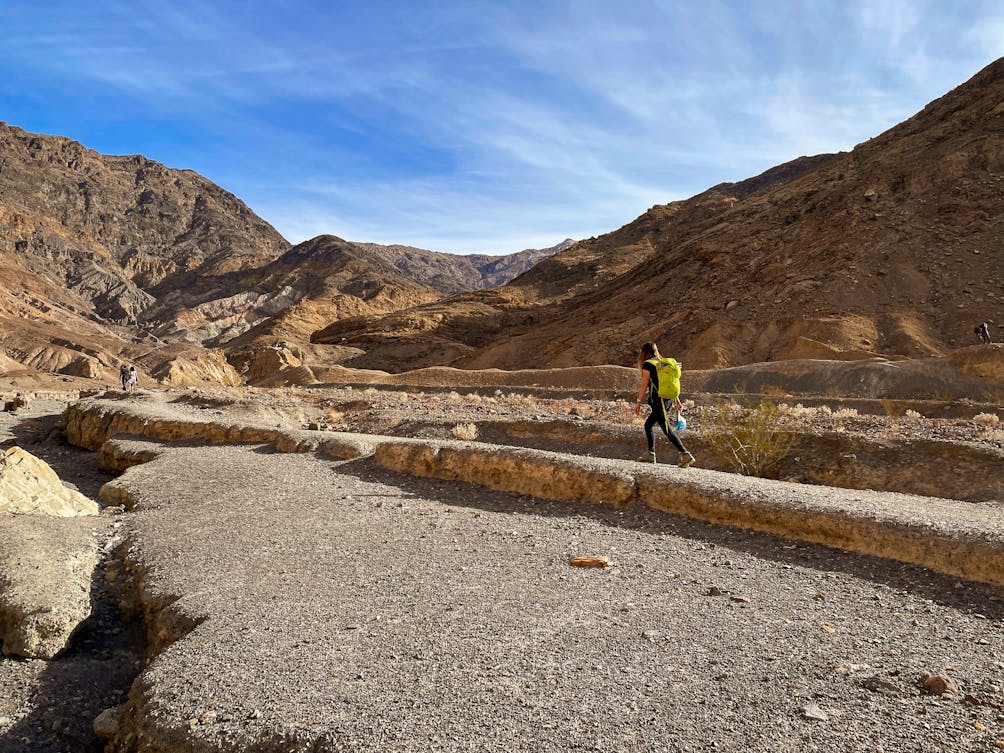 Outcroppings feature tiny colorful fragments reminiscent of stained glass. Pass a giant boulder that's possible to scramble up on (popular for photos). As you get deeper into the canyon (a little over a mile), you come up to a couple of dryfalls.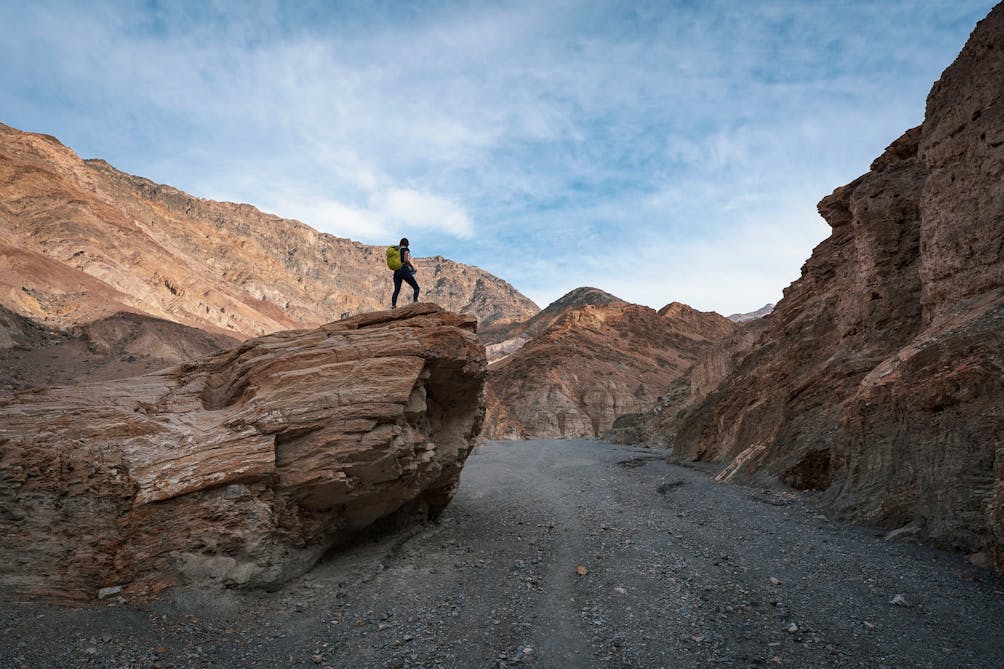 Be sure to keep an eye out for bypasses so you don't have to actually climb the boulder jam—not a good idea. Dryfall bypasses are usually marked by a pile of rocks in the shape of an arrow pointing you in the correct direction.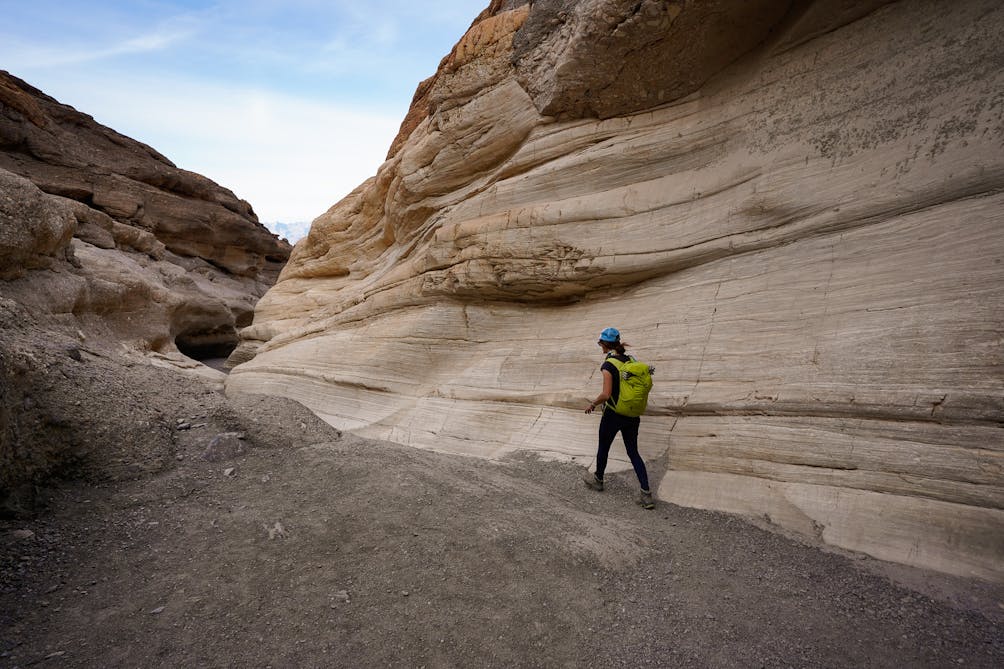 You'll keep going up the canyon to more narrows and a few scrambles (remember, these scrambles feature smoothed rock, so you can't be in flip flops). Round a bend and come to the end at a vertical dryfall.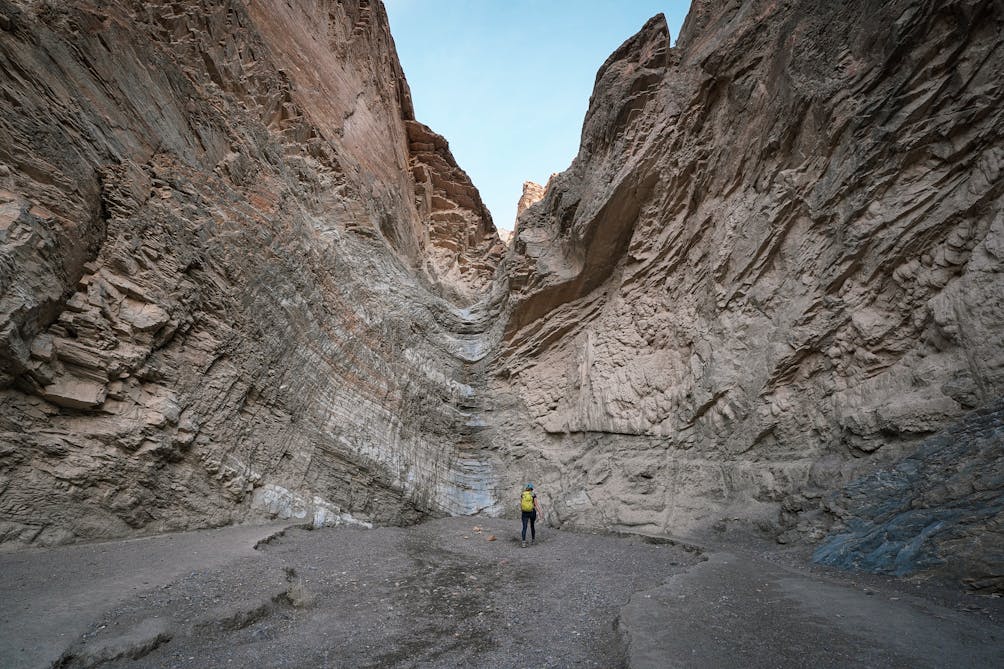 This is your turnaround point, as there's no bypass for this one!
Directions to Desolation Canyon: Drive just under 2 miles south of the Golden Canyon trailhead, and look for a dirt road and sign for Desolation Canyon on the east side of the road.
Directions to Mosaic Canyon: From just west of Stovepipe Wells, look for the sign and dirt road going south to the Mosaic Canyon trailhead. It's about a 2.5-mile drive on the dirt road.
LISTEN TO THE PODCAST: In the episode "Life and Death Experience" Weekend Sherpa co-founders Brad and Holly talk about their favorite adventures in Death Valley, including these hikes in Desolation Canyon and Mosaic Canyon.
Bring the Outdoors to Your Inbox
Sign up for our weekly email and stay up to date on where to explore in California.
* No spam, that's a funky food!